A New Winnie the Pooh Collection at Disney's Hollywood Studios!
Grab a sweet treat and get comfy! That's all you'll need to do while wearing any piece from this Winnie the Pooh Collection. They can be found at Sunset Club Couture in Disney's Hollywood Studios, so don't wait too long!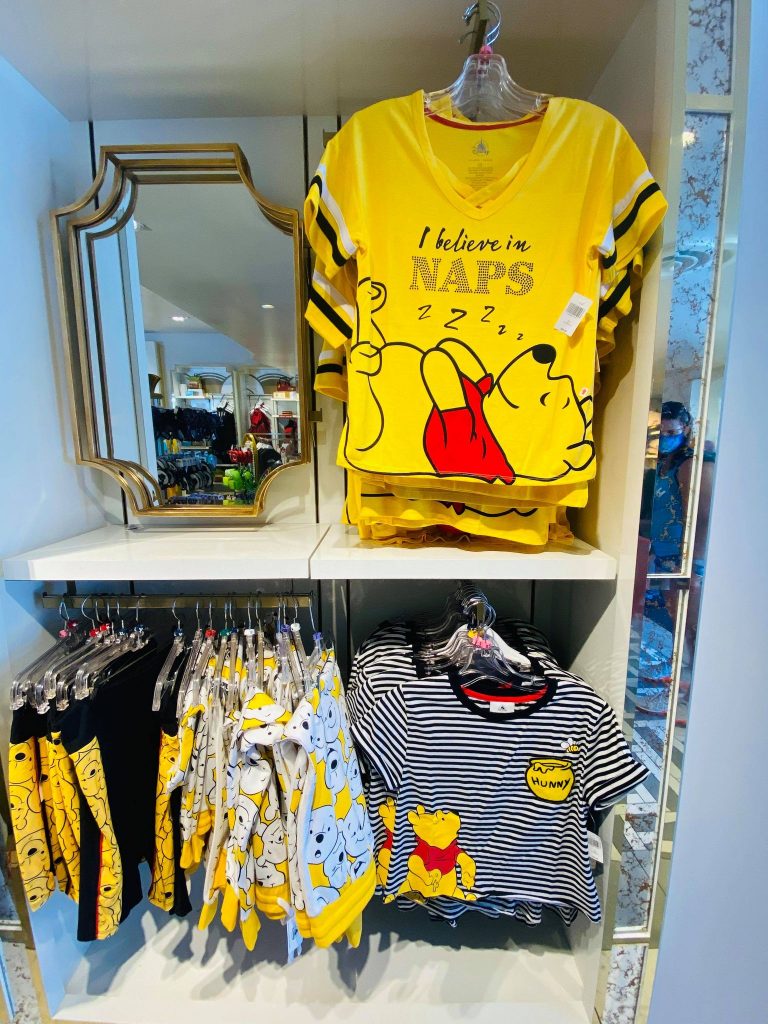 Winnie the Pooh – Naps Shirt – $36.99
Who doesn't love a good nap? Winnie the Pooh has it all figured out. This yellow shirt from the collection includes the lovable bear taking a good snooze. It even has a criss-cross detail in front of the v-line.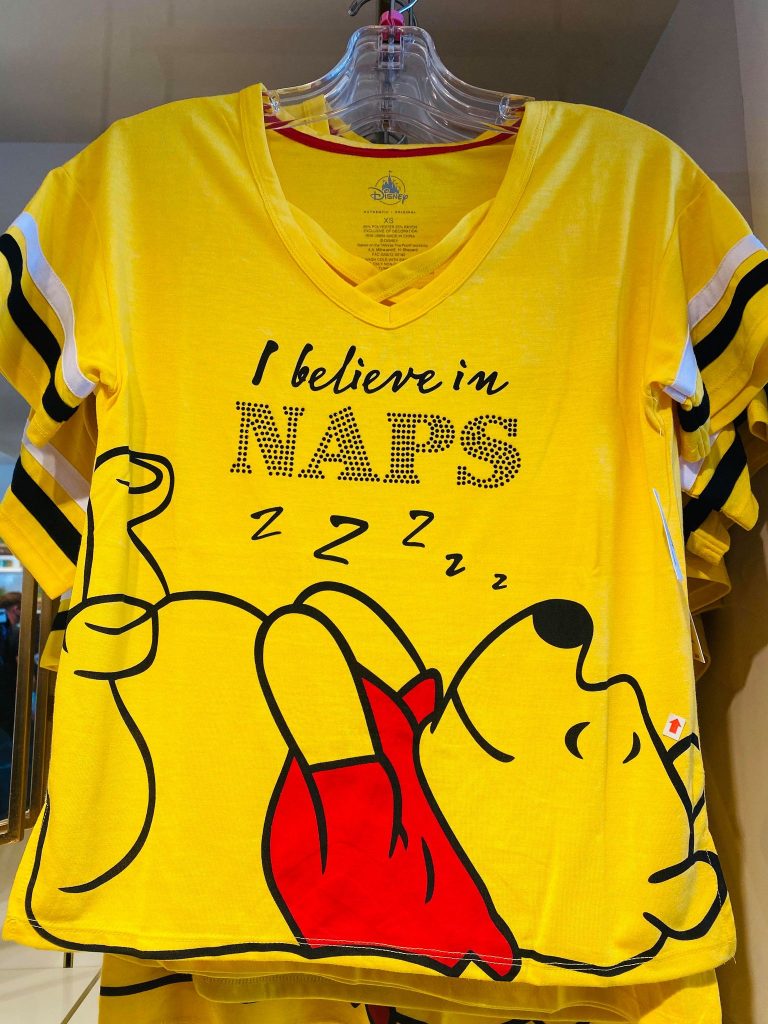 Feet are up and the snores have started for Winnie the Pooh. This collection makes cozy look cute.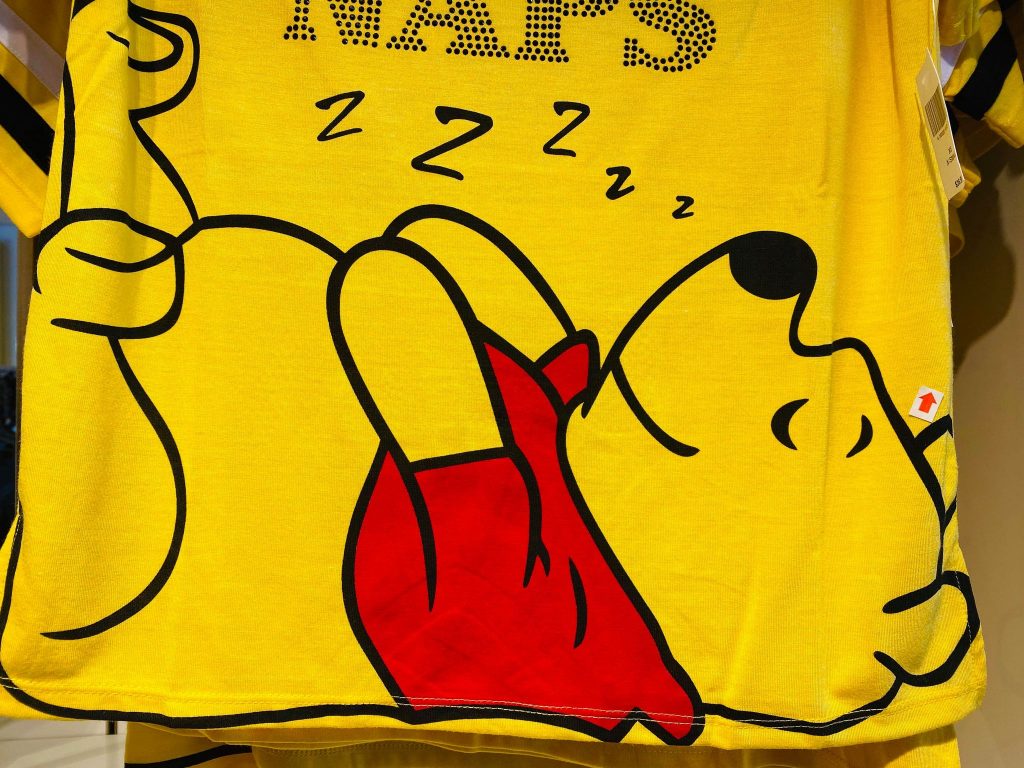 Here you can see the black and white stripes along the arms to pull the whole look together in this collection.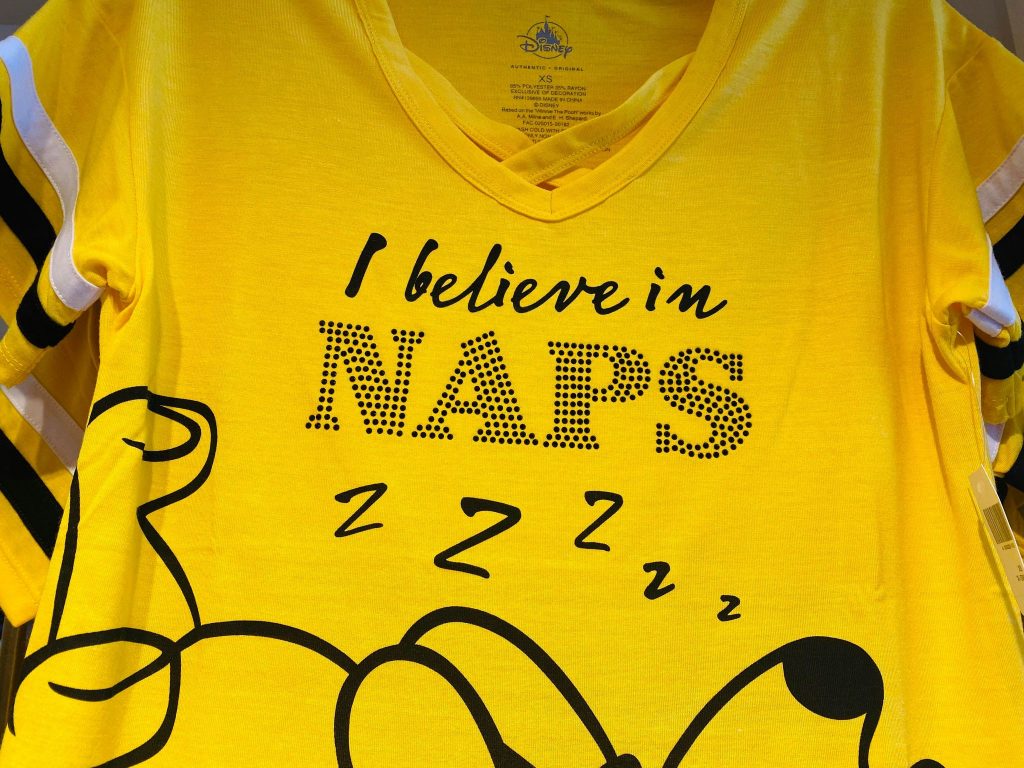 Winnie the Pooh – Striped Shirt – $36.99
Another piece to the Winnie the Pooh Collection includes this classic striped shirt. Oh Bother! Pooh has his hunny pot and one of those pesky bees on this shirt, along with him looking suspicious at the bottom with honey in his hand.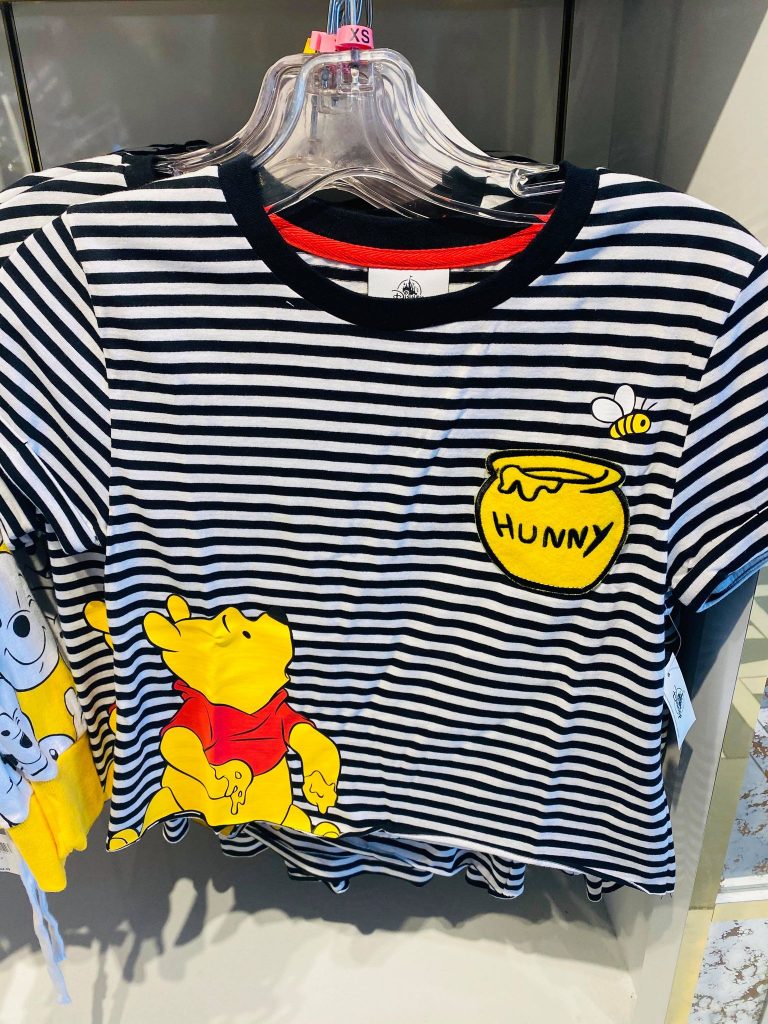 Winnie the Pooh – Pants – $44.99
Winnie the Pooh allover print on these yellow pants are a perfect match to the shirts in this collection. Grab these comfy pants and get cozy!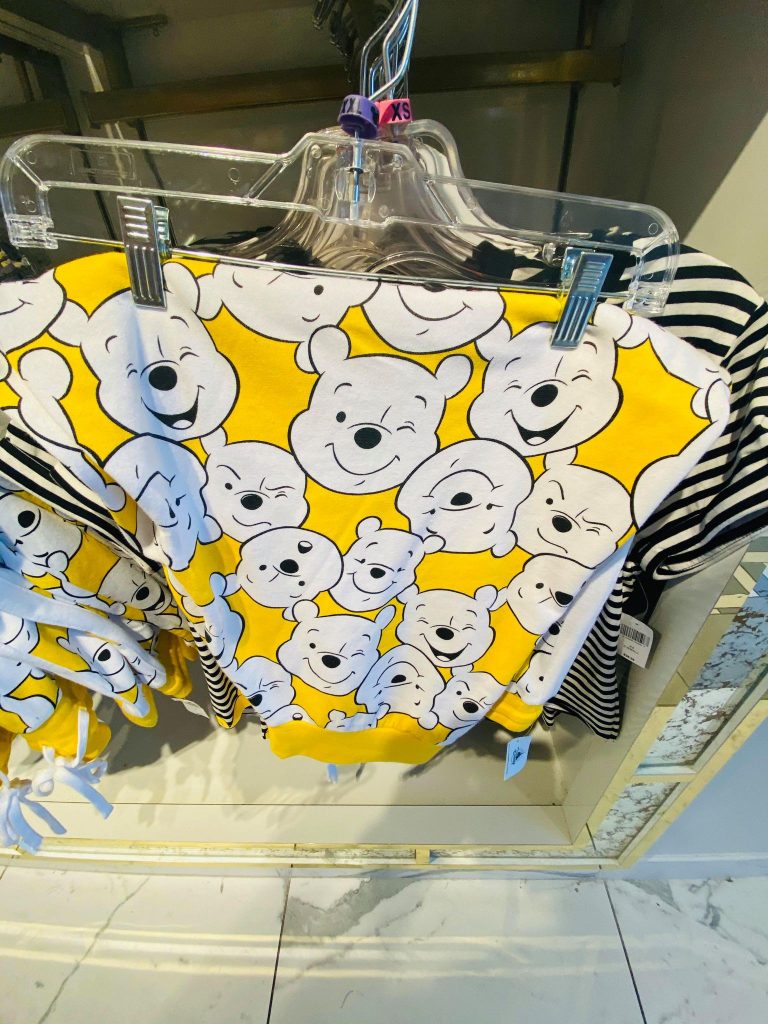 Winnie the Pooh – Shorts – $34.99
These Winnie the Pooh shorts also can be matched with this collection. Black in the center and yellow with Pooh's on the side!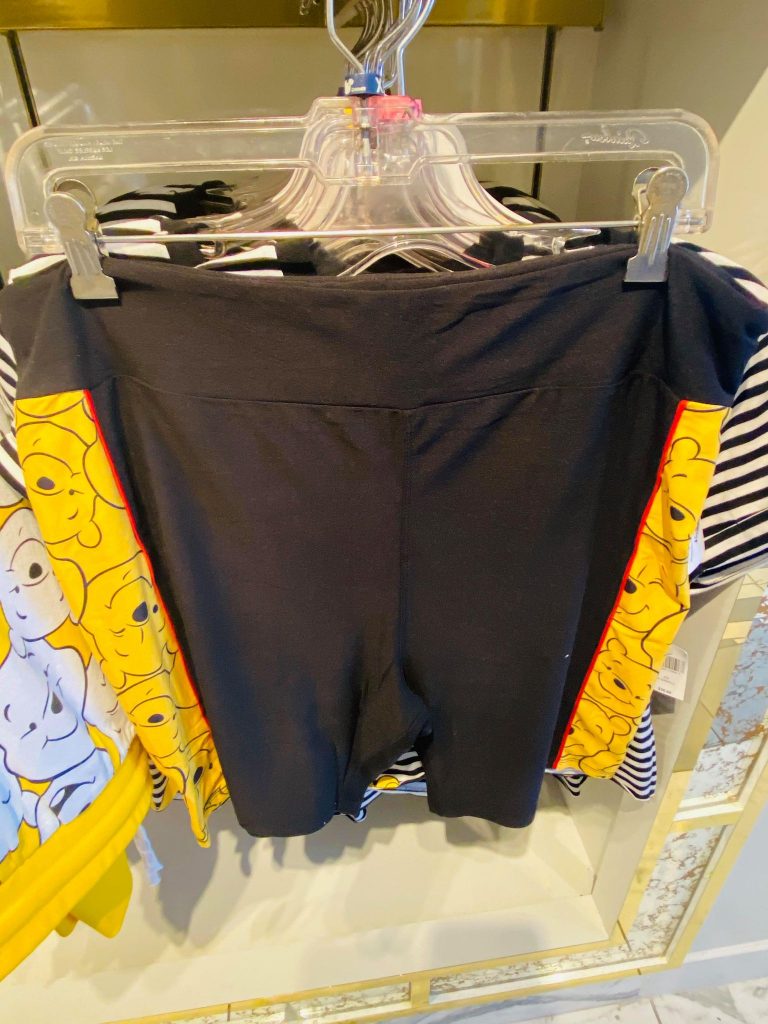 This Winnie the Pooh Collection is all we need as we get ready for fall! Find yourself this collection quick!
Find a Danielle Nicole Winnie the Pooh Backpack HERE.
Are you looking to plan a Disney vacation, but aren't sure where to start? As an agent with MickeyTravels, when you book your trip with me, I will be on hand to help you with everything! From finding the perfect package for your needs, to rate monitoring to ensure you are receiving the best price available from Disney. I work with all Disney Destinations and can help you make the most of your magical vacation. Best of all, my services are absolutely FREE. Get in touch via email at Beverly@mickeytravels.com or calling 920-655-2319. Also, make sure to follow along with my Facebook page and Instagram page @polkadottedmagic for all things Disney!