ALL NEW Graphic Disney T-Shirts at Disney Springs!
How many Disney shirts is too many? In our opinion, you can never have enough! We love these all new Disney graphic t-shirts!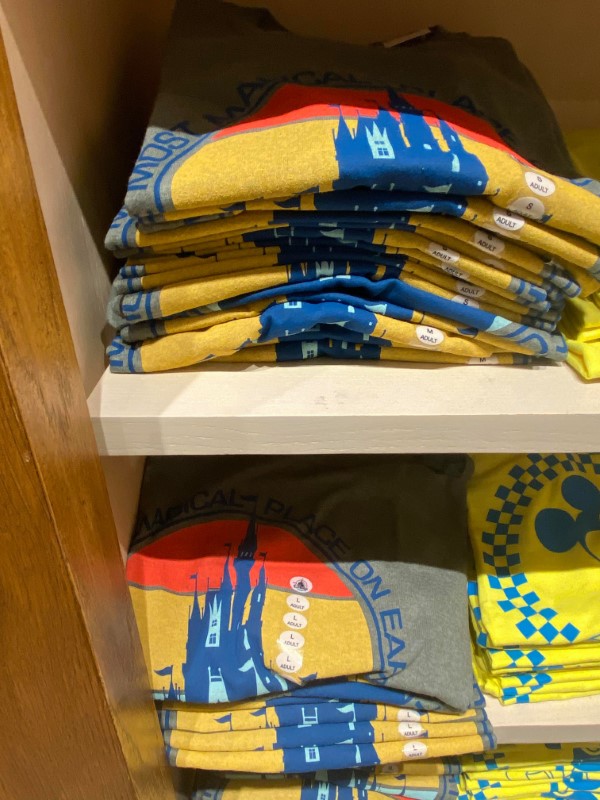 The first new shirt we spotted today has a fun vintage vibe.  This black shirt features different words and phrases like "Oh Boy!" "Park Bound" and "Where Dreams Come True" in red, white and yellow print.  The words are in the shape of a Mickey Mouse head.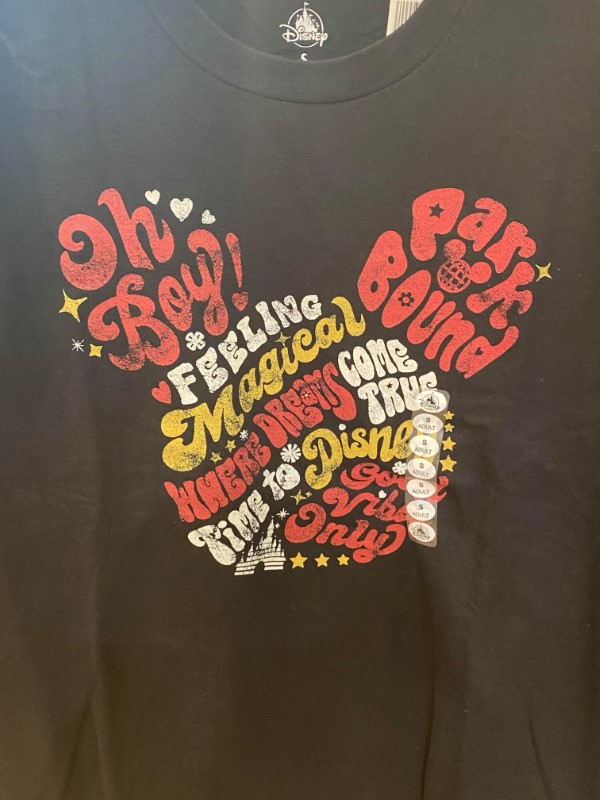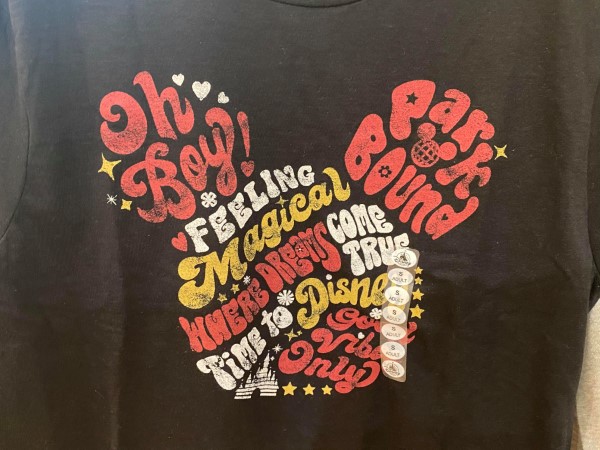 There is also a castle, heart and star symbols.  The graphic is slightly distressed making it look classic but also looks retro and fun!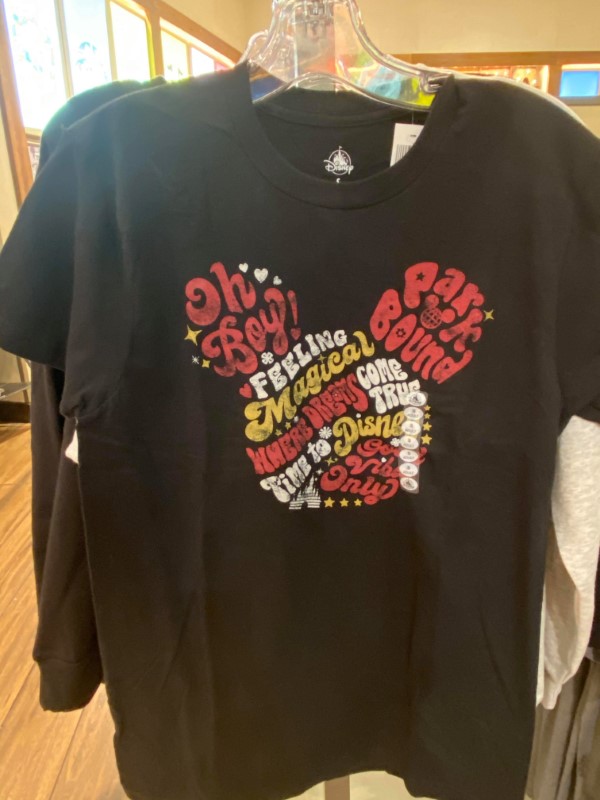 This shirt is sized for adults and retails for $24.99.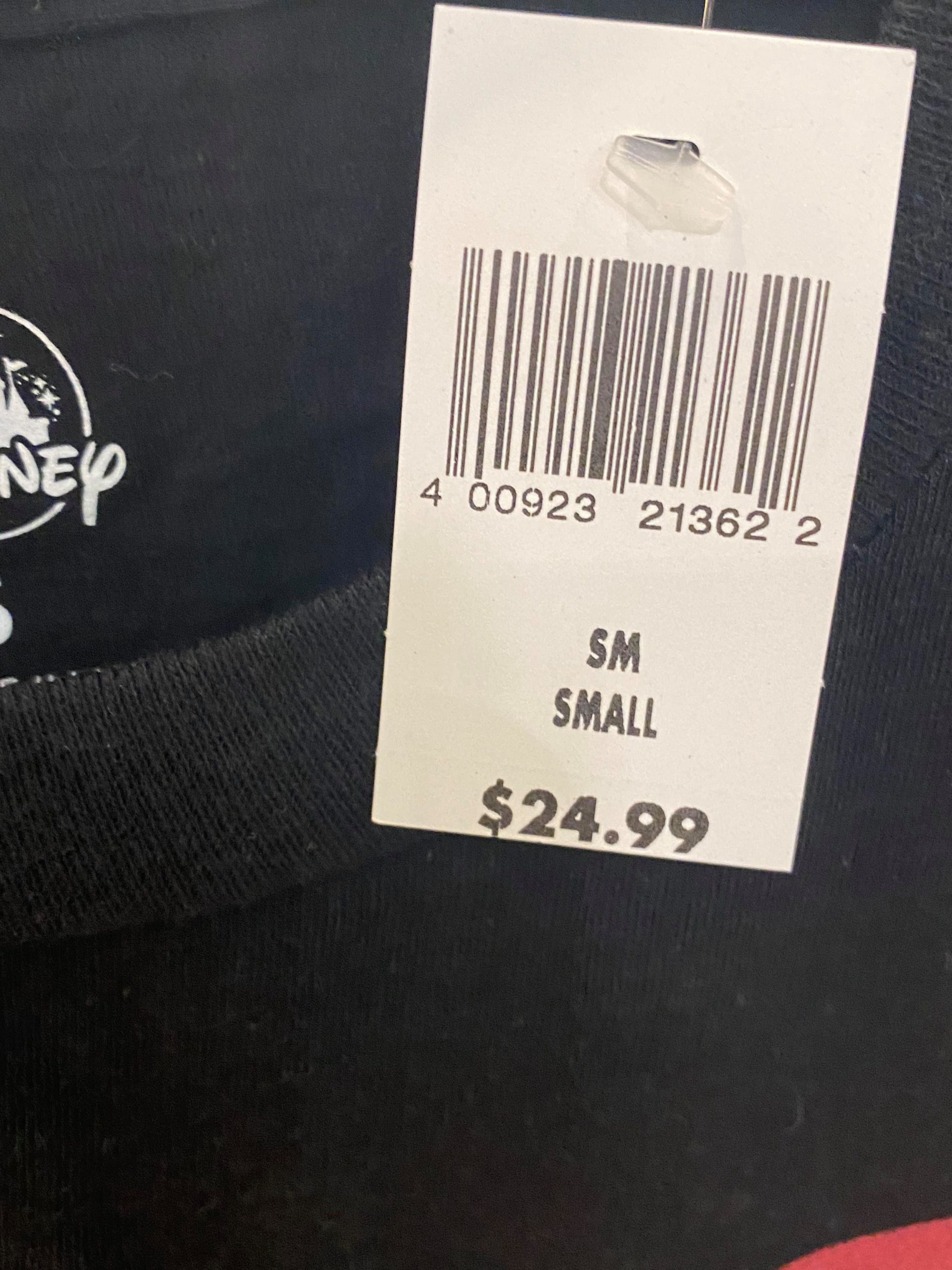 Retro Vibes in these New Graphic Disney T-Shirts!
The next shirt also has a fun throwback look.  It features the silhouette of the Magic Kingdom in blue with the phrase "Most Magical Place on Earth – Walt Disney World" in navy blue.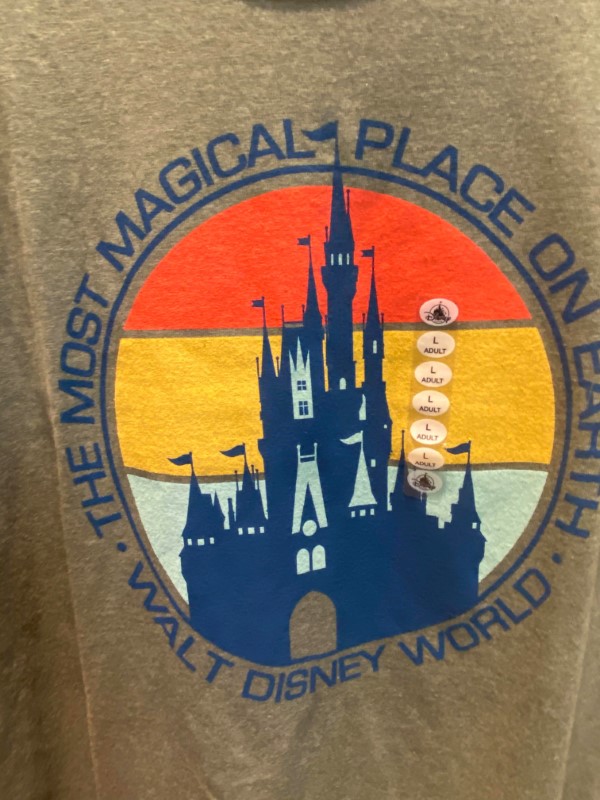 Behind the castle are three color blocks of orange, yellow and light blue.  These colors are a refreshing change from the typical red, white and black – we love it!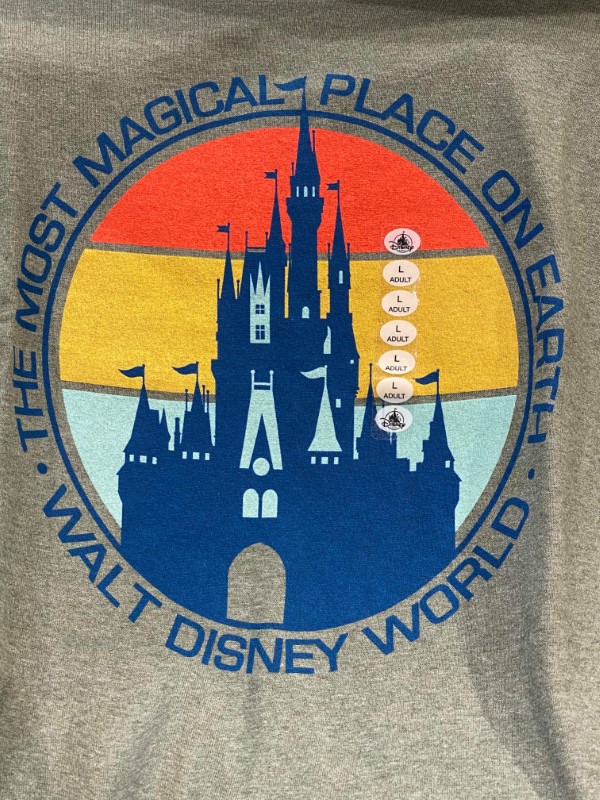 The background of this shirt is a soft heather gray.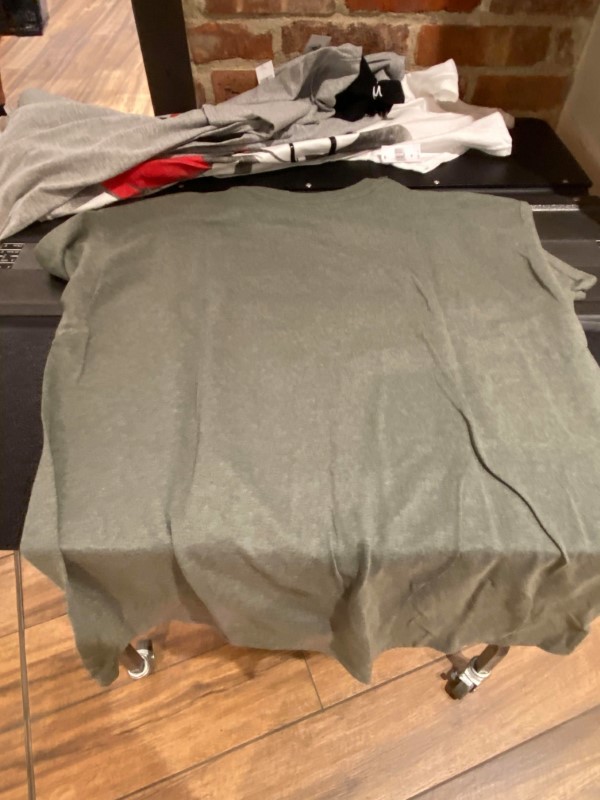 This new Disney graphic t-shirt retails for $24.99 and we spotted it today in Disney Springs!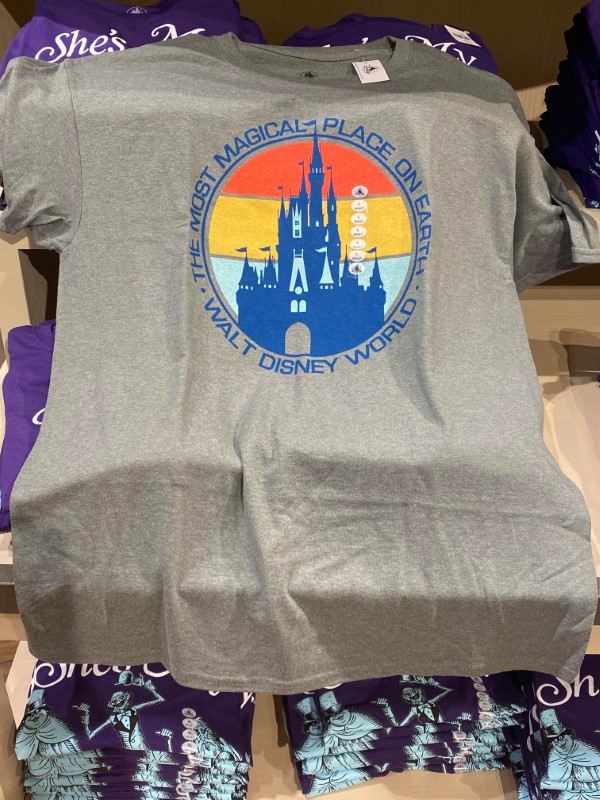 Do you have an embarrassing amount of graphic Disney t-shirts?  Tell us in the comments!
Thinking about a visit to Disney?  ! Simply fill out our form below to get your FREE, no-obligation quote from MickeyTravels!
Find articles like this helpful? Then why not consider working with an Authorized Disney Vacation Planner? As an agent with MickeyTravels, I'm here to help you with everything you need to make your Disney Vacation Magical- including finding the perfect vacation package, discounts, rate monitoring, and more! Best of all my services are absolutely FREE.  Get in touch via email at AbbyRY@MickeyTravels.com or follow along on Facebook.