You Can Show Off Your Inner Diva with Miss Piggy Ears found at Hollywood Studios!
The Muppets are a staple in my house. I've loved them ever since I was a little kid, and I make everybody who visits WDW with me experience Muppetvision: 3D. Every single visit. No exceptions. So, you can see how I would be in love with these Miss Piggy Ears we found at Sunset Couture at Hollywood Studios!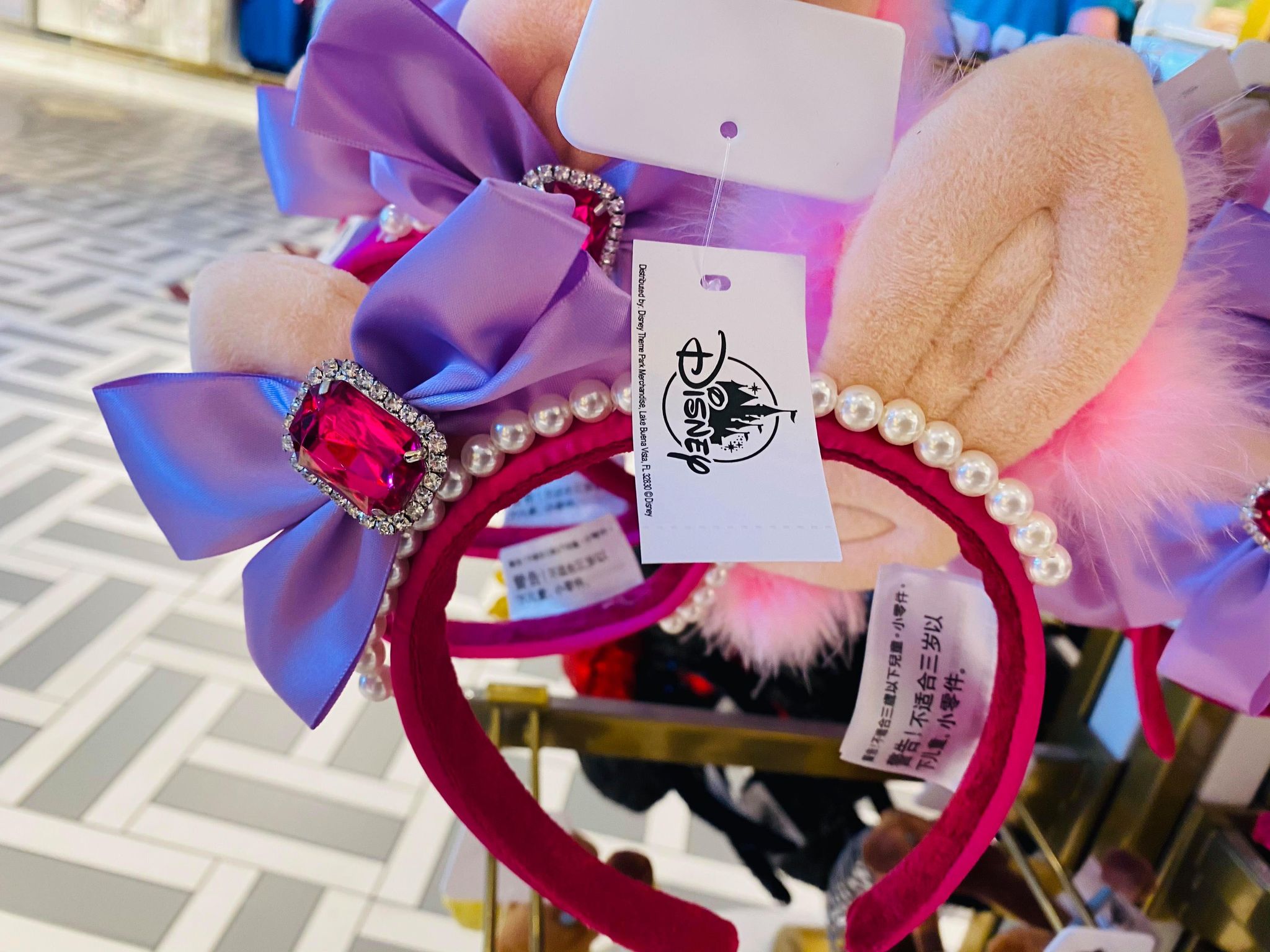 If you know anything about Miss Piggy, it's that she loves high fashion, couture style, and well….herself. She would absolutely love the fact that there are Miss Piggy ears being sold for others to wear to emulate her.
Pearls and Jewels, Oh my.
A pair of miss Piggy ears wouldn't be complete without plenty of bling. The ears feature a beautiful purple satin bow adorned with a very large (Piggy would approve) fuchsia gemstone framed by diamonds, along with Miss Piggy's signature pearls. Since these aren't mouse ears, you'll find 2 adorable pig ears peeking out from behind all that bling!
Did you know that Miss Piggy's signature pearl necklace actually serves two purposes? The first, is of course, to signify how classy and sophisticated Miss Piggy is; and the second is to hide the seam on her neck! You'll almost never see her without them, no matter what type of costume she's wearing. That is the definition of a signature style to me!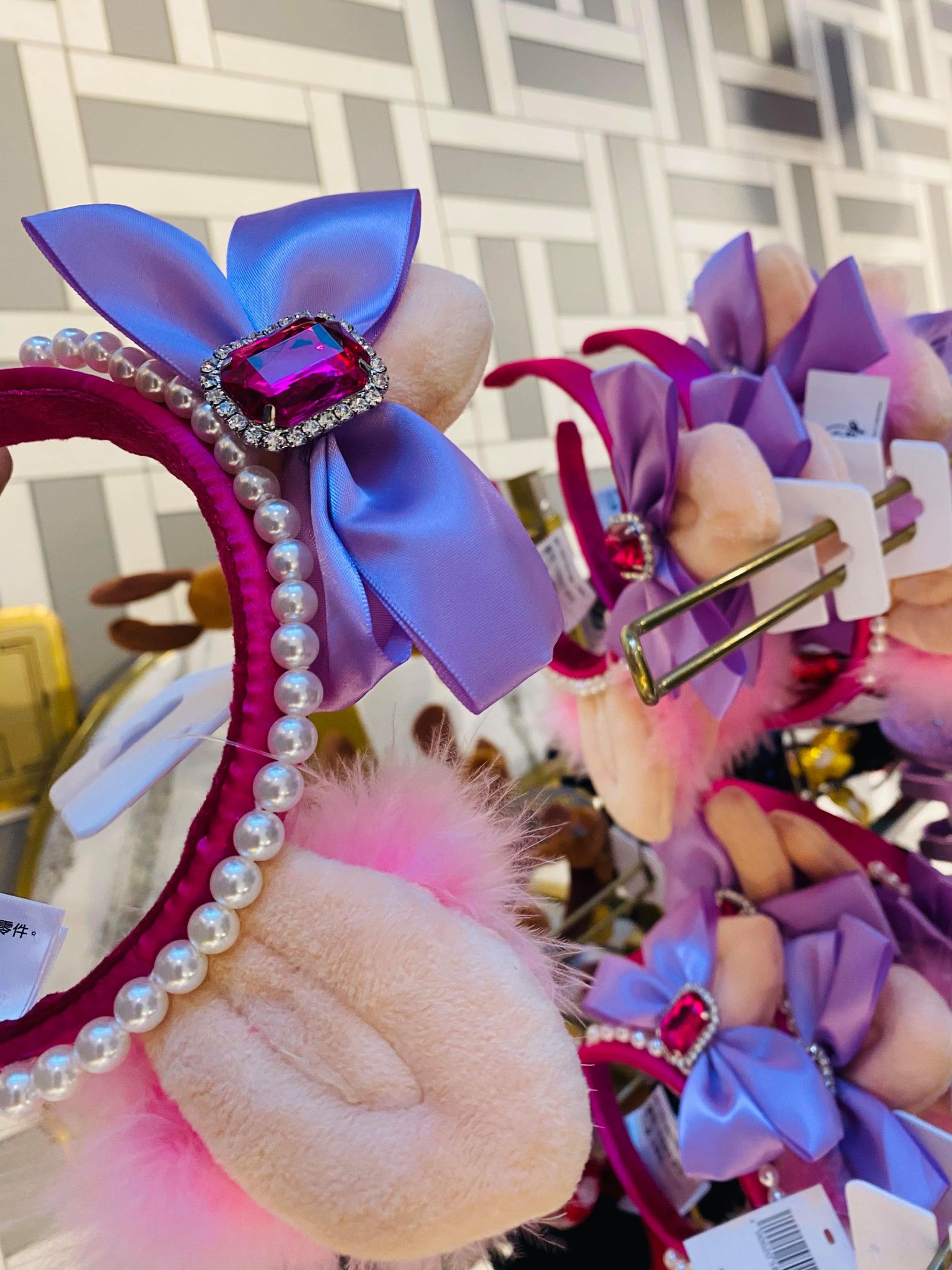 Moi, Moi, Moi
The final detail in the Miss Piggy ears that I love so much is the embroidery along the side of the headband that says "It's all about Moi". While Miss Piggy is a bit self-absorbed, we al know she means well, right?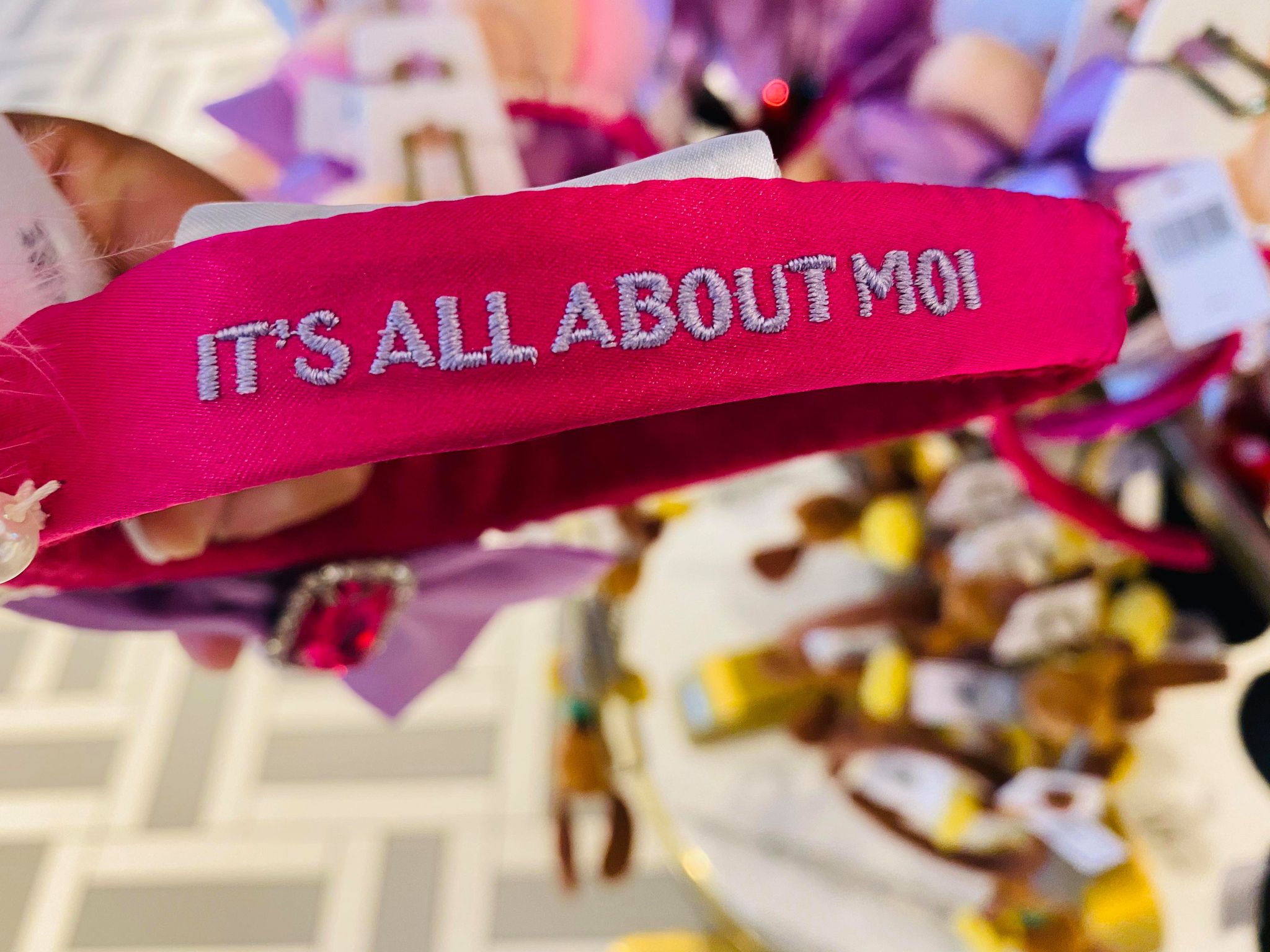 I can't wait until my next visit to snag these ears; I have to have them! What do you think of Miss Piggy's new claim to merchandise fame at Hollywood Studios?
Are you looking to plan a Disney vacation, but aren't sure where to start? As an agent with MickeyTravels, when you book your trip with me, I will be on hand to help you with everything! From finding the perfect package for your needs, to rate monitoring to ensure you are receiving the best price available from Disney. I work with all Disney Destinations, and can help you make the most of your magical vacation. Best of all, my services are absolutely FREE. Get in touch via email at Slawless@MickeyTravels.com. Also, make sure to CLICK HERE to follow along with my Facebook page for all things Disney.