It's Dapper Day At Magic Kingdom!
If there's one thing we look forward to every year, it's Disney's Dapper Day. This semi-annual event encourages Guests to "step out in style" and dress to the nines. Yesterday, we shared all the elegant looks we encountered at Hollywood Studios and today, we headed out to Magic Kingdom. Here are some of the highlights from today!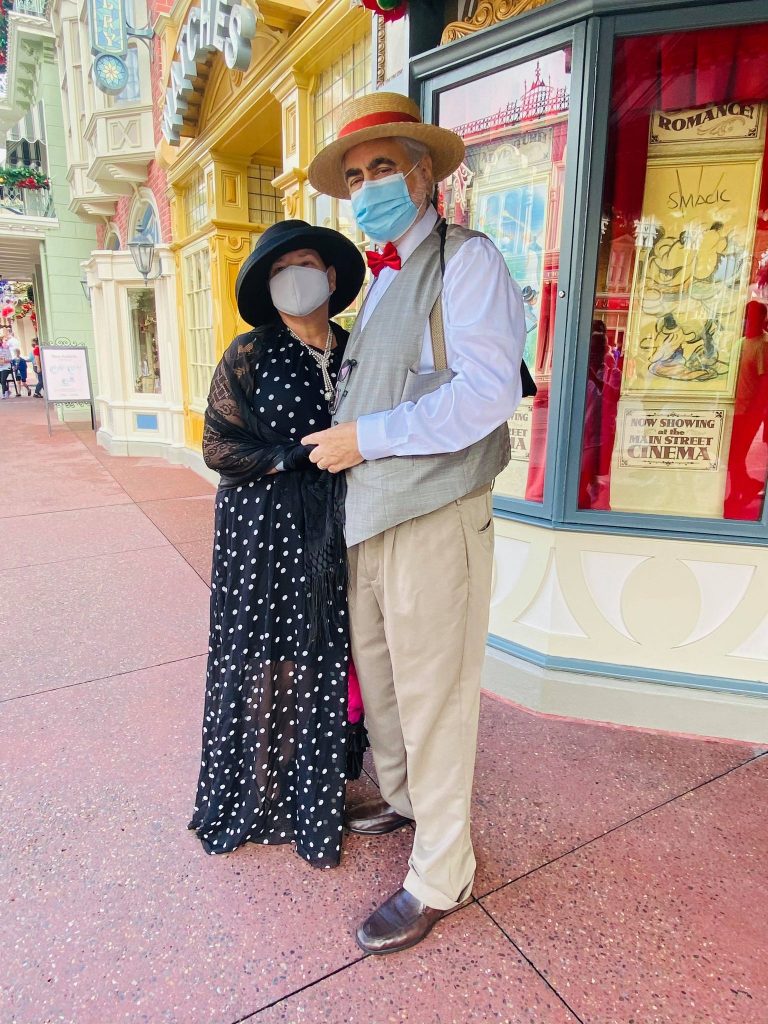 Magic Kingdom Dapper Day Looks
There's no denying this year's hottest accessory: face masks! Right now, masks are mandatory at Disney Parks, and Guests went all out for Dapper Day with coordinating masks and outfits.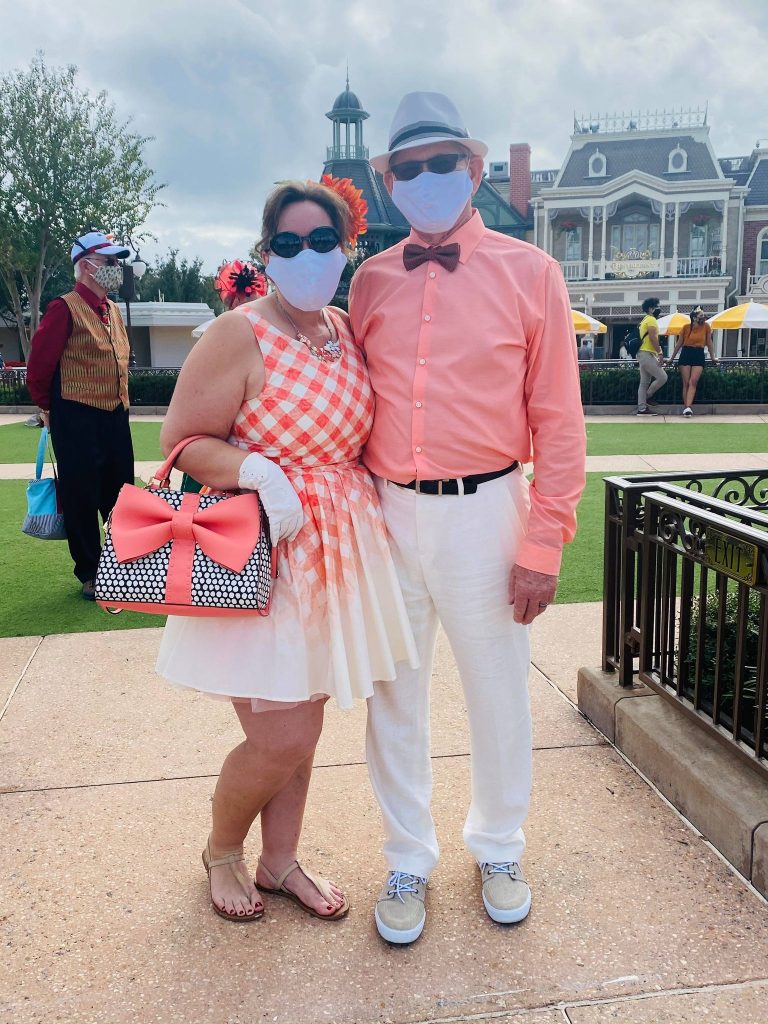 Here, a couple can be seen with matching coral and cream colored outfits, complete with coordinating face masks. Check out the bow on that handbag! Beautiful!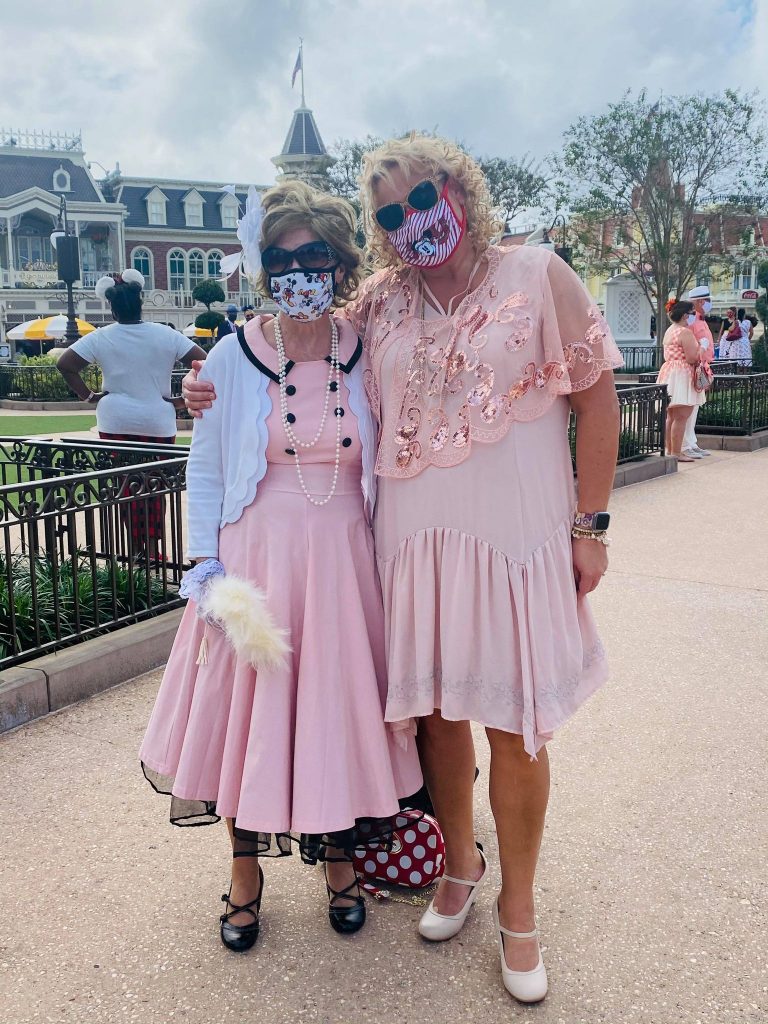 In this photo we see another pair in beautiful vintage pink dresses. Sparkles and pearls add a stylish touch!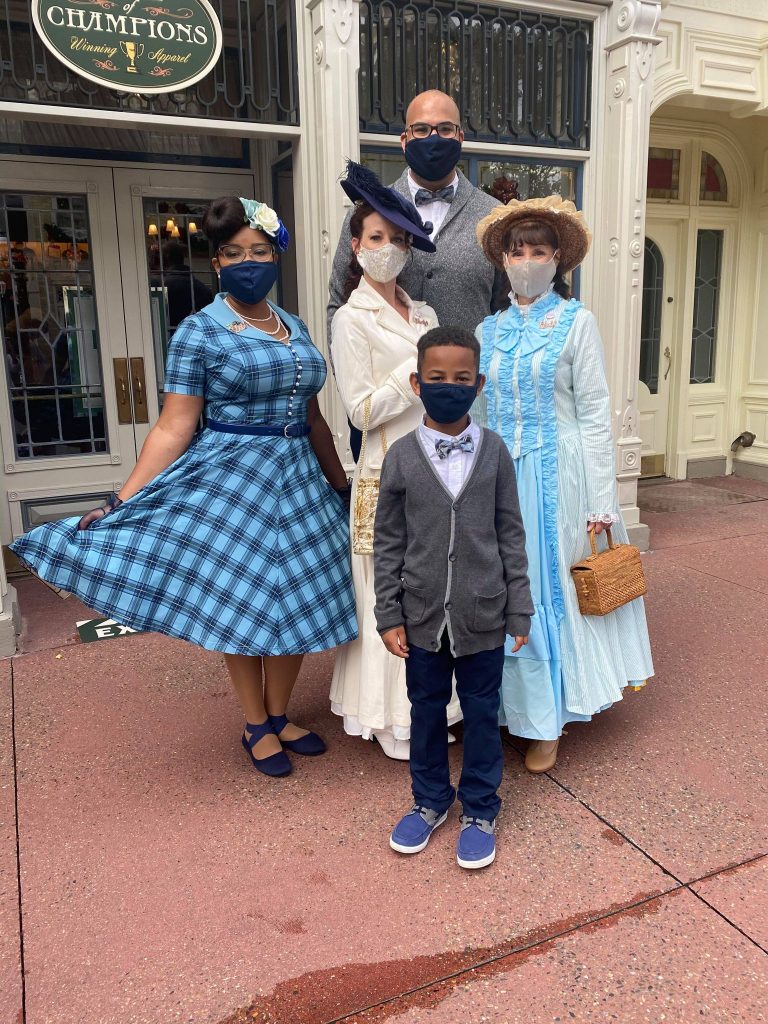 This group is looking very dapper in their blue and white color scheme. We love the wicker handbag and Victorian-era dresses! And let's not overlook the very handsome little gentleman in his exquisite bow tie and button-up cardigan. We love seeing kids get in the Dapper Day spirit as well!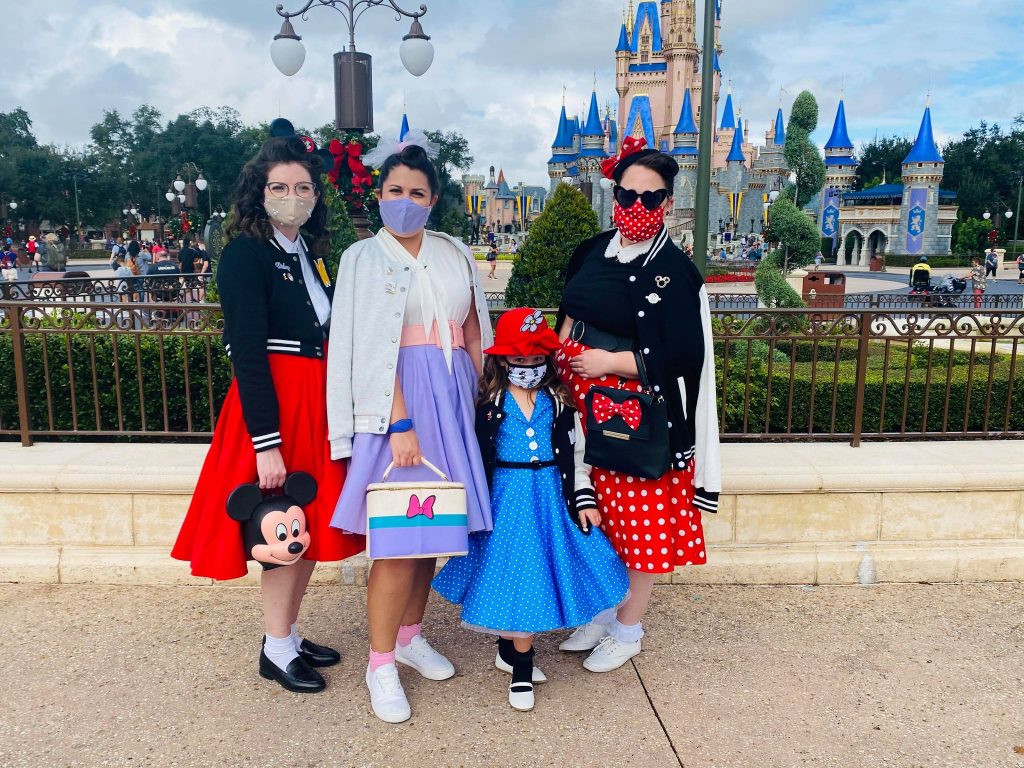 Here's another little Disney fan getting in the stylish spirit! With her beautiful blue polka dot dress and bright red hat, there's no denying she is channeling vintage Minnie. This little fashionista is accompanied by Mickey Mouse, Daisy Duck, and Minnie Mouse.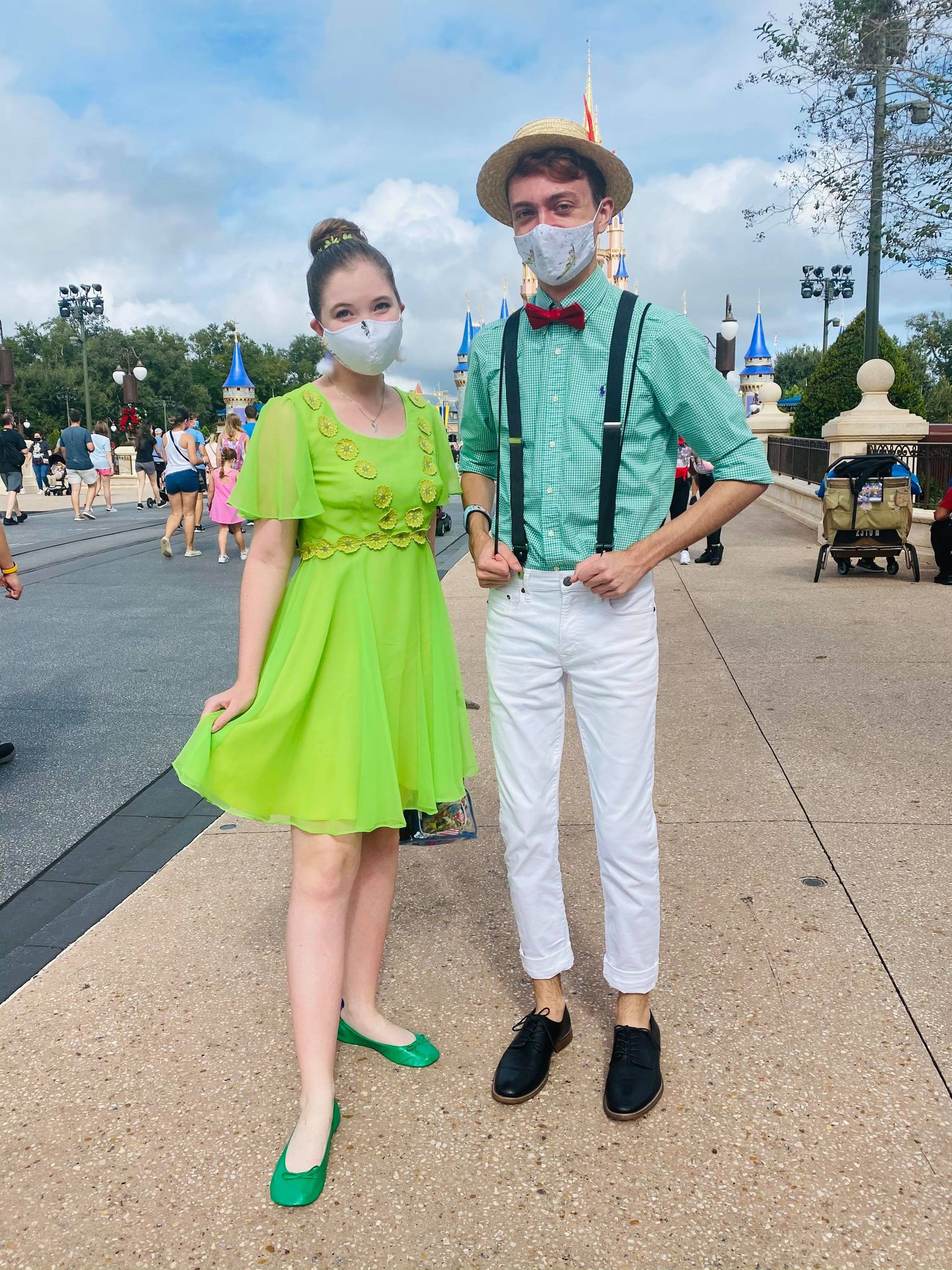 This couple was inspired by Peter Pan and Tinkerbell for their Dapper Day look.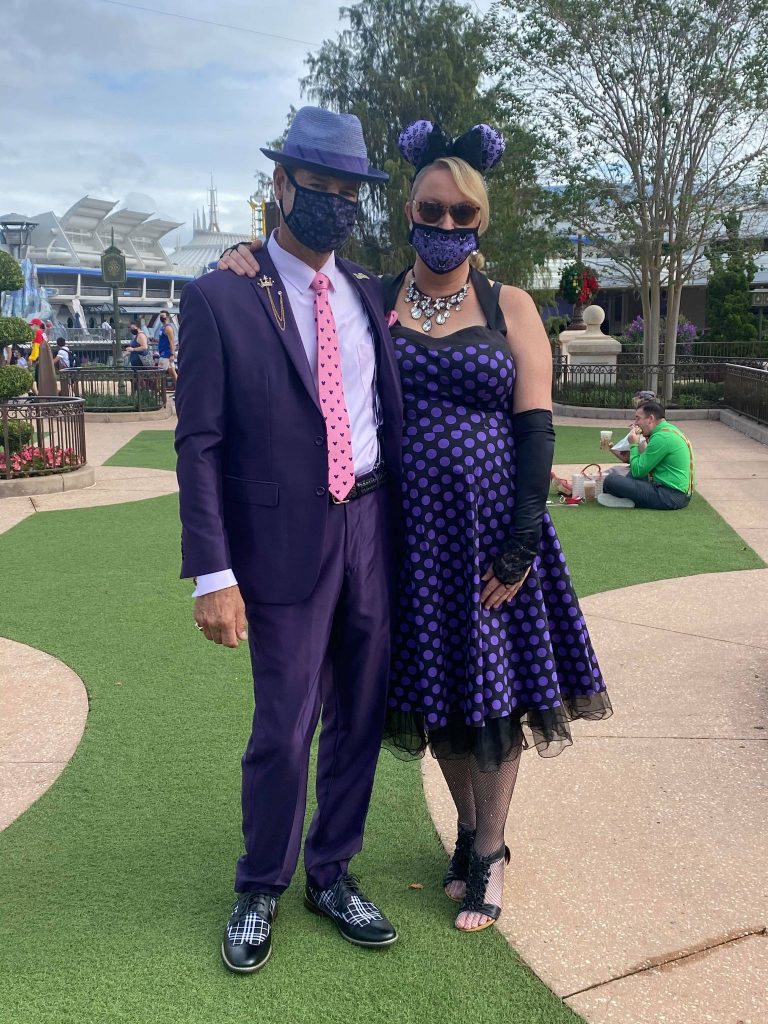 This pair's black and purple theme gives off serious Haunted Mansion vibes (complete with Haunted Mansion masks!)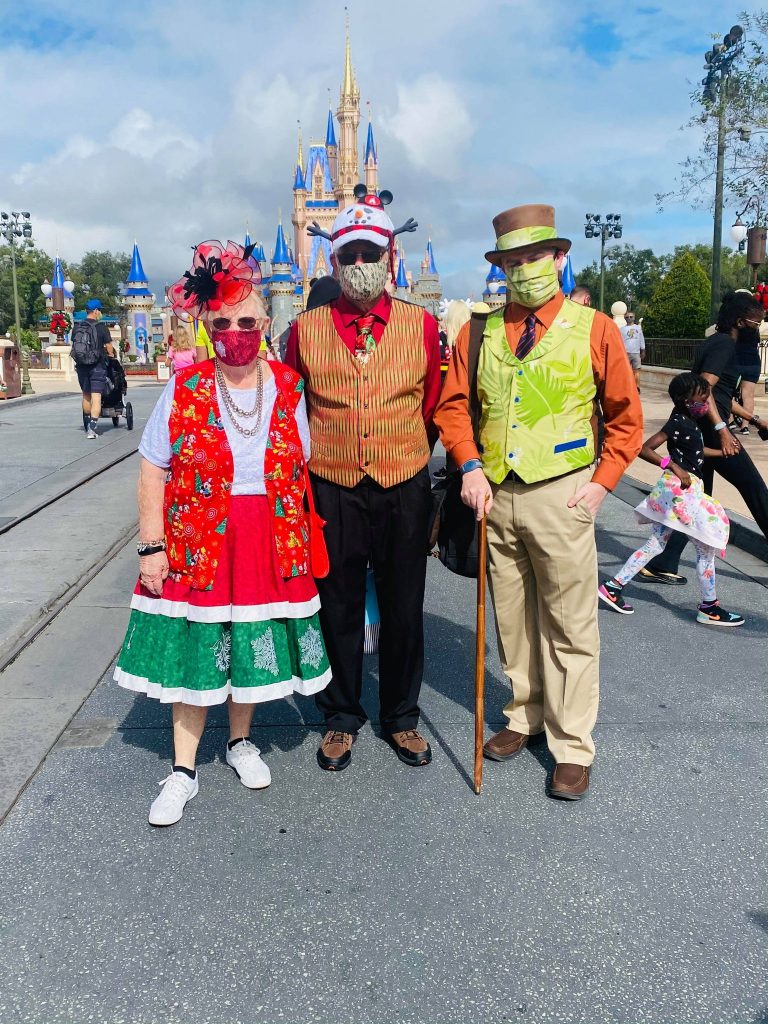 This trio went for a festive Dapper Day look!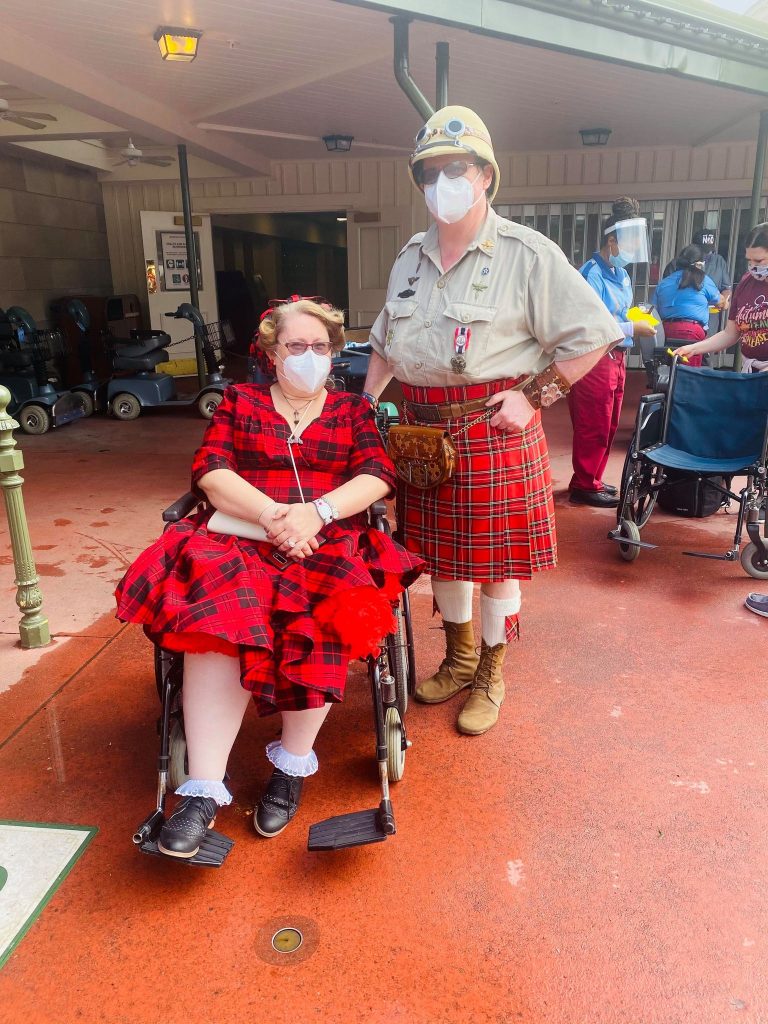 We saw some very unique and creative takes on Dapper Day this year. It's wonderful to see that with everything currently going on, Guests are still in high spirits and celebrating just like they always do. We needed Dapper Day this year, more than ever! Stay tuned to Disney Fashion Blog for updates on 2021's Dapper Days. We hope to see you there!
Are you dreaming of a Disney vacation? I can make your trip extra magical! Now booking through December of next year!
Fill out the form below or email me at MLawlor@MickeyTravels.com for a no-obligation quote. As an agent with MickeyTravels, a PLATINUM Level Authorized Disney Vacation Planner, I specialize in making magical memories. I will be on hand 24/7 to ensure your vacation is nothing short of perfect. I work with ALL Disney destinations, including Aulani in Hawaii, Disney Cruise Line, and Adventures by Disney. Best of all, my planning services are always 100% FREE! Contact me via email: MLawlor@MickeyTravels.com or call: 1-603-540-3745. And be sure to follow me on Facebook and Instagram (@missyandthemagic) for all the latest Disney news and updates!