Swimming in Style – New Little Mermaid Inspired Dress
You'll be swimming in style with the new Little Mermaid inspired Disney Dress Shop dress! It was only a matter of time before our favorite human world loving mermaid made a fashion splash with both a dress and coordinating purse from Loungefly.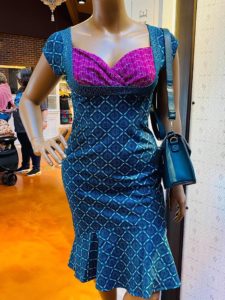 Flip your fins!
Let's start with the dress. It will have you flippin' your fins! The wiggle style, cap sleeved dress is finished with a ruffle hem. Perhaps a nod to to Ariel's fins?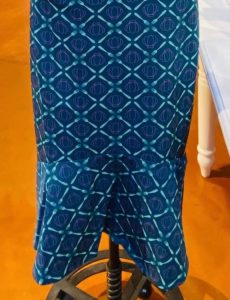 The overall mermaid green fabric is covered with purple seashells and dinglehoppers. On the back you'll find Ariel's signature…at least this  time she's signing away her voice!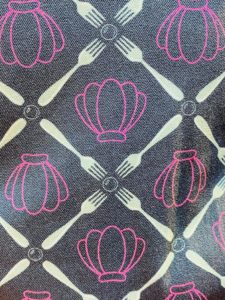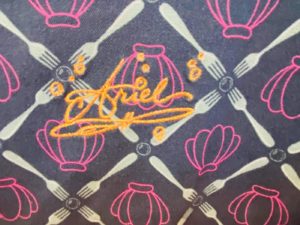 The top of the dress, well, let's just say it accentuates your clam shells! The ruched purple shell fabric is outlined with bubbles. Really, would it be an Ariel dress without clam shells? The are of course a signature part of her ensemble.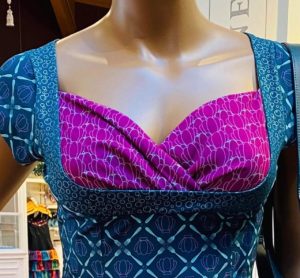 The Purse
No outfit on land or sea is complete without the right accessories. What goes better with a mermaid inspired dress? A shell adorned purse of course!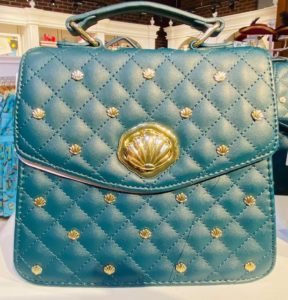 In a complimentary shade of green, it's the perfect size for all of your thing -a-ma-bobs! The purse can be used as a hand bag or worn as cross body.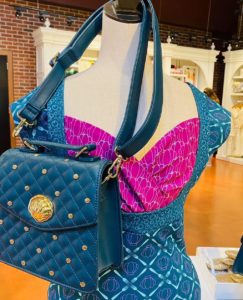 With all the cute Dress Shop Dresses and Loungefly accessories coming out, you might be thinking you're closet is getting full. As Ariel says "but who cares, no big deal, I want more!
Are you looking to plan a Disney vacation, but aren't sure where to start? As an agent with MickeyTravels, when you book your trip with me, I will be on hand to help you with everything! From finding the perfect package for your needs, to rate monitoring to ensure you are receiving the best price available from Disney. I work with all Disney Destinations, and can help you make the most of your magical vacation. Best of all, my services are absolutely FREE. Get in touch via email at mgrossdaichman@MickeyTravels.com or calling 732.239.4452. Also, make sure to CLICK HERE to follow along with my Facebook page for all things Disney!