Oh La La! French Minnie Mouse Spirit Jersey and Ears!
There's nothing we love more than wandering through the World Showcase in search of fun merchandise to share!  Today in the France pavilion we stumbled upon this French Minnie Mouse Spirit Jersey and Minnie ears we just knew you would love!
French Minnie Mouse Spirit Jersey
If we've learned anything by following Disney merchandise trends over the past few years, it's that Spirit Jerseys are here to stay!  With seasonal options, special event designs and even attraction inspired jerseys, Disney must be selling a lot of these because they just keep releasing new choices!   This new French Minnie Mouse spirit jersey is one of our favorites though – let's check out the details!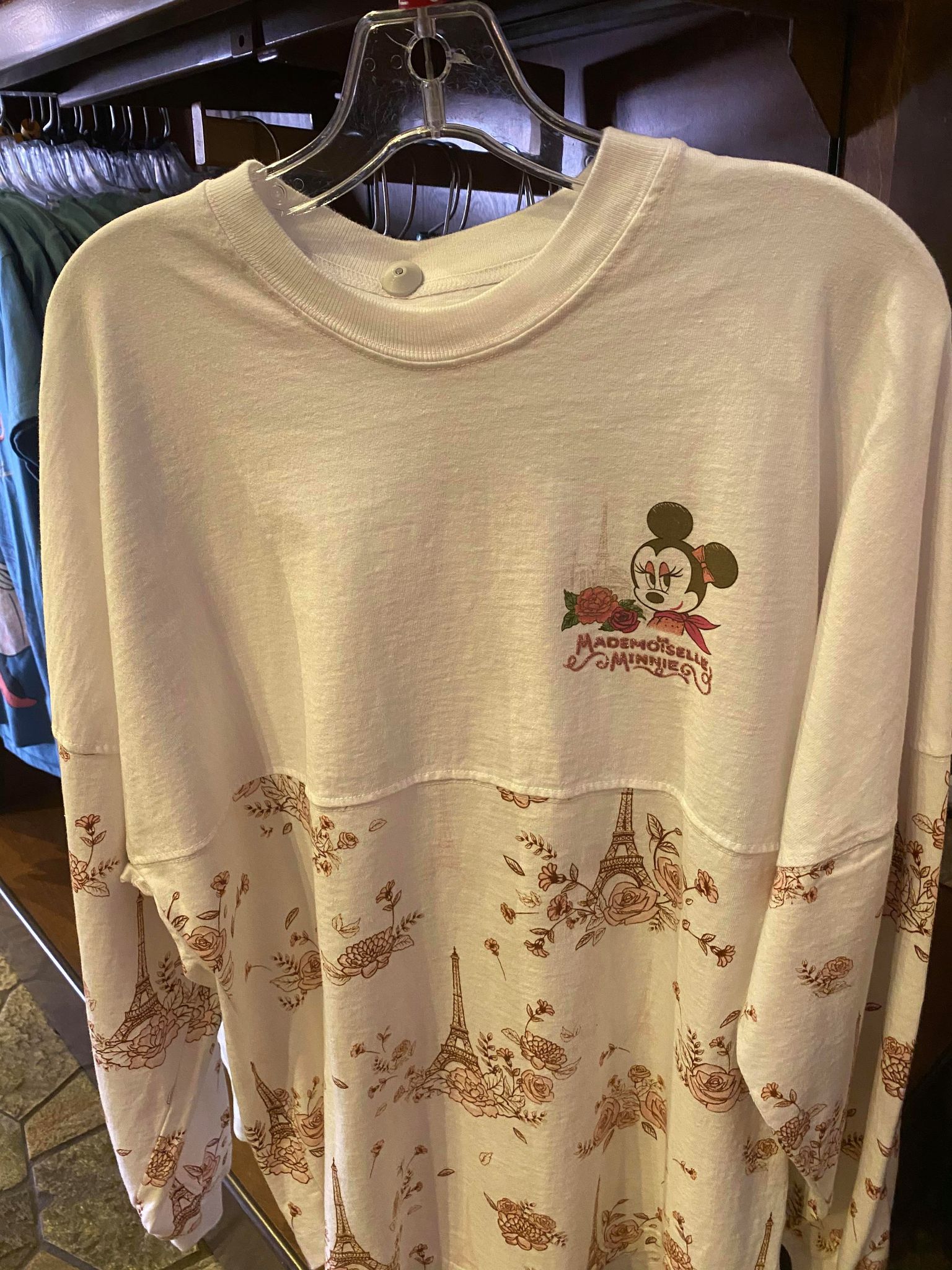 Like most spirit jerseys, this shirt features a small design in the left chest area.  It is an adorable rendering of Minnie Mouse, complete with a light pink bow and eye shadow accenting her long eyelashes.  It has the words "Mademoiselle Mouse" in a pink glitter font.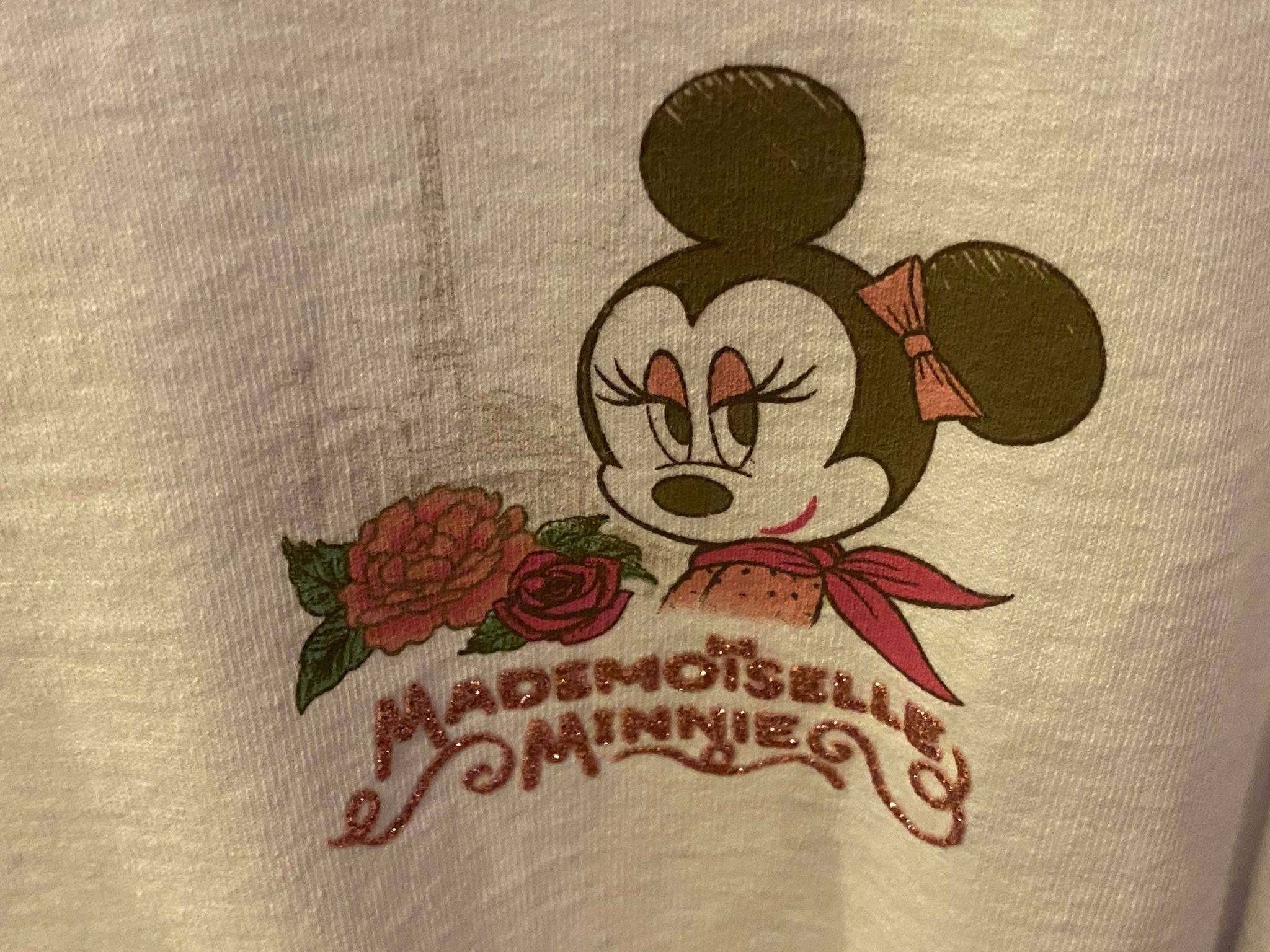 The bottom and sleeves of the spirit jersey are a delicate floral print with the image of the Famous Eiffel Tower in shades of pink and brown.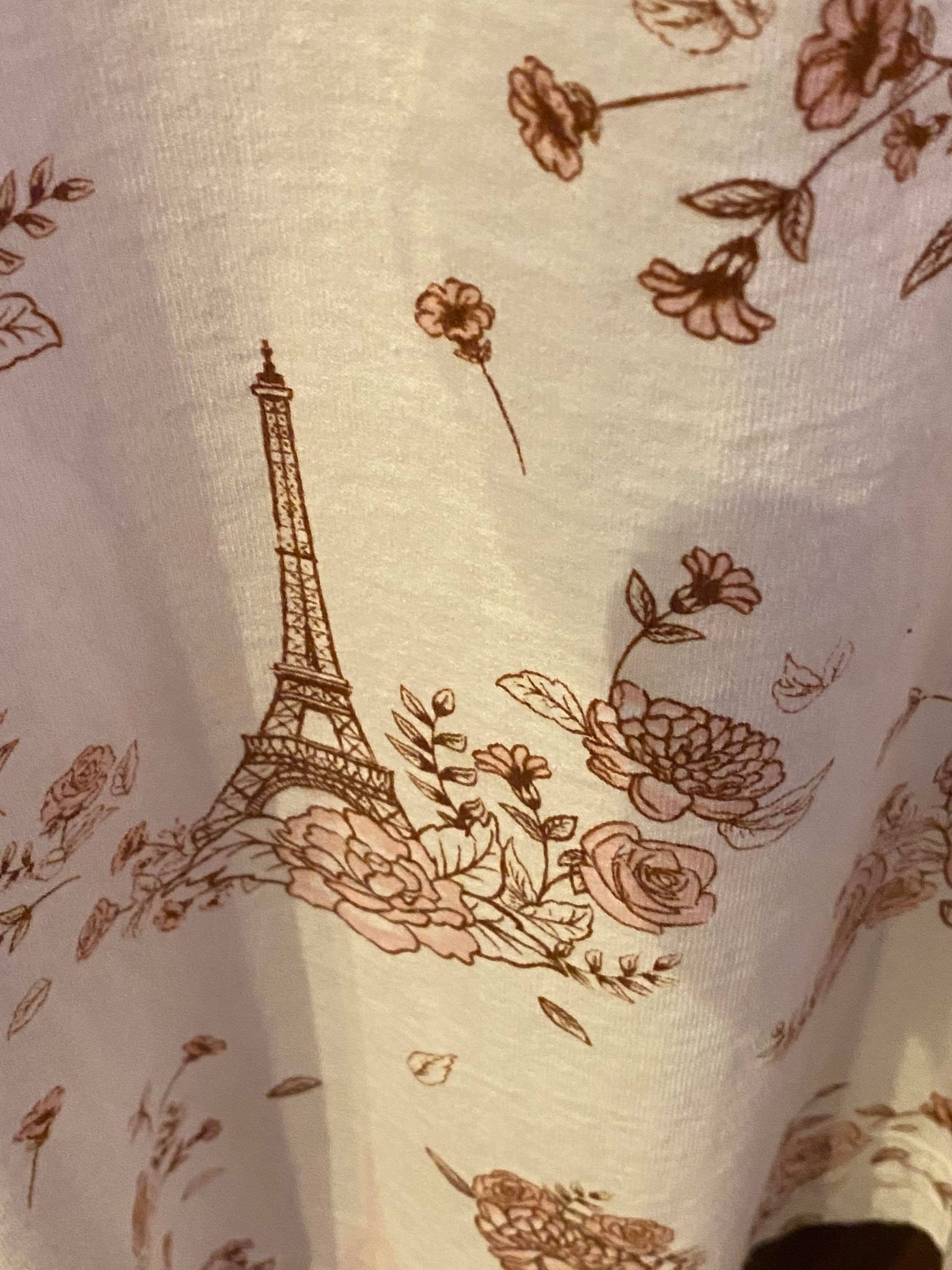 Across the back shoulders of the spirit jersey are the words "Oh la la!" in beautiful pink glitter, along with the location "Epcot World Showcase."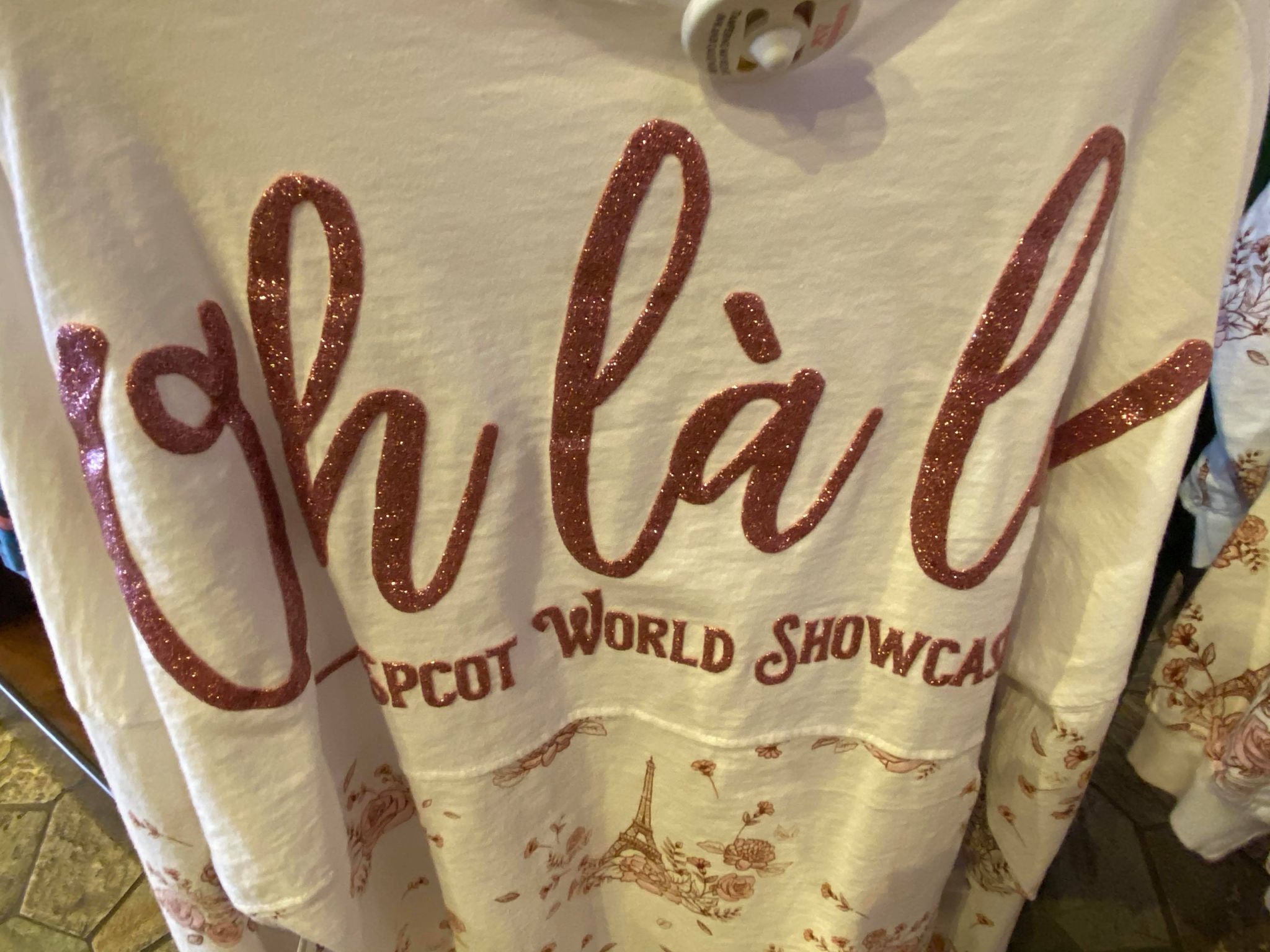 This spirit jersey retails for $69.99 and is available at Souvenirs de France.  It is definitely a must have for Minnie fans!
Eiffel Tower Minnie Ears
While you're visiting the France pavilion, be sure to also look for these French Minnie ears!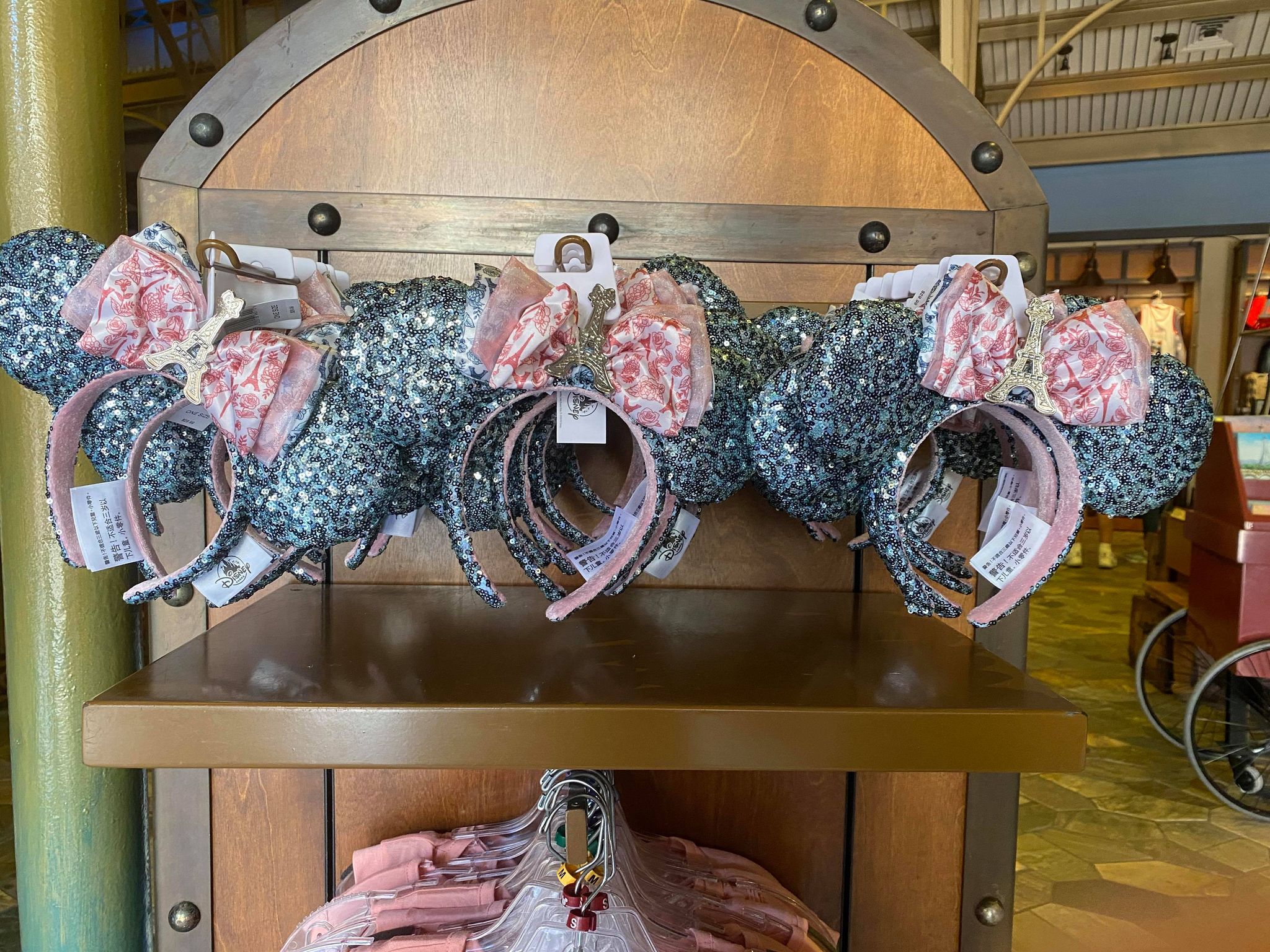 If the spirit jersey says Oh La La in print, these ears say more than that without a word!  These ears are made of a shiny silver sequin fabric Disney often uses for their ears.  It is truly fabulous!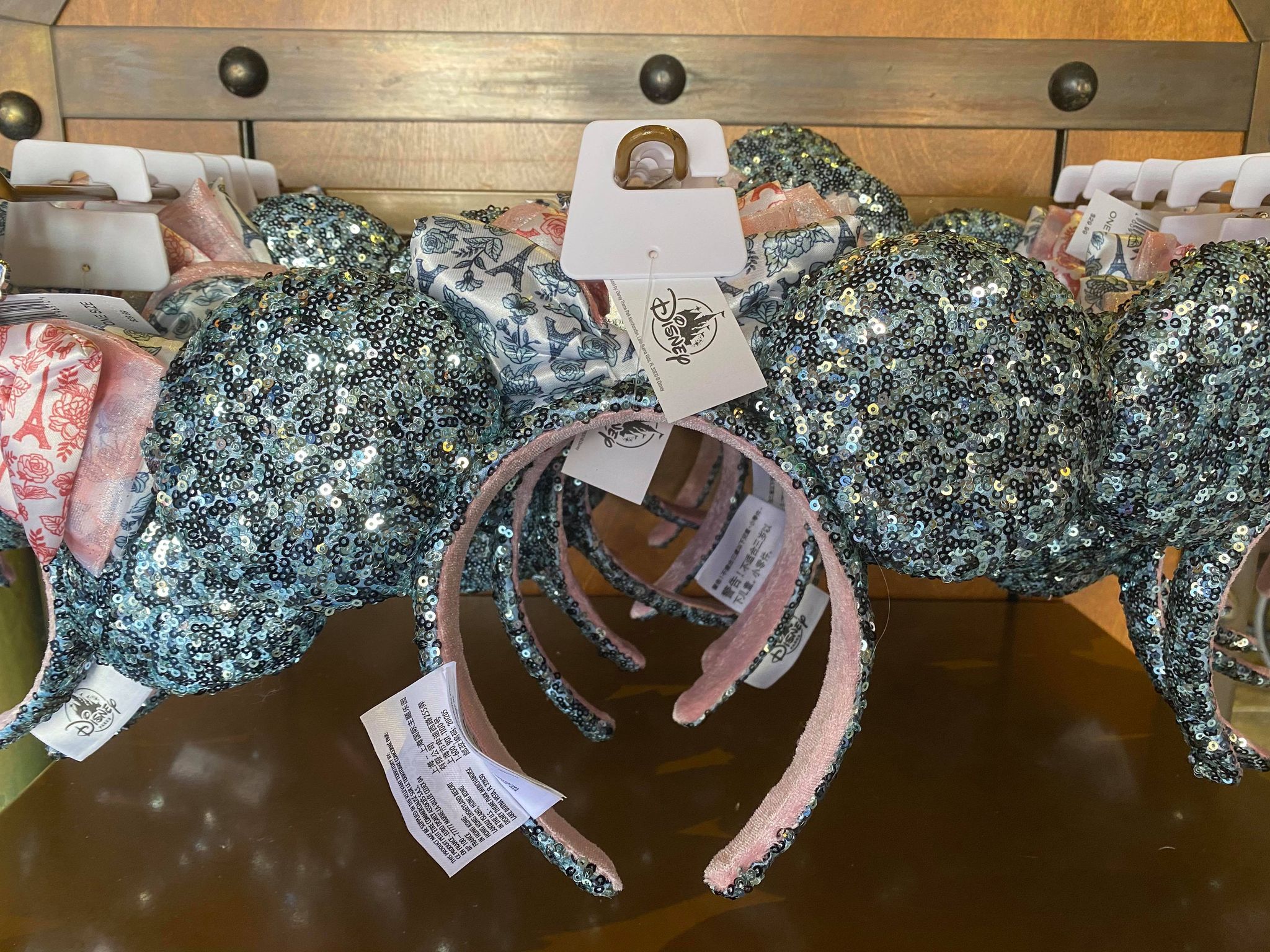 But the real star of these ears is the bow!  It is triple layered with a printed floral ribbon, an iridescent pink ribbon and a gray patterned ribbon as well!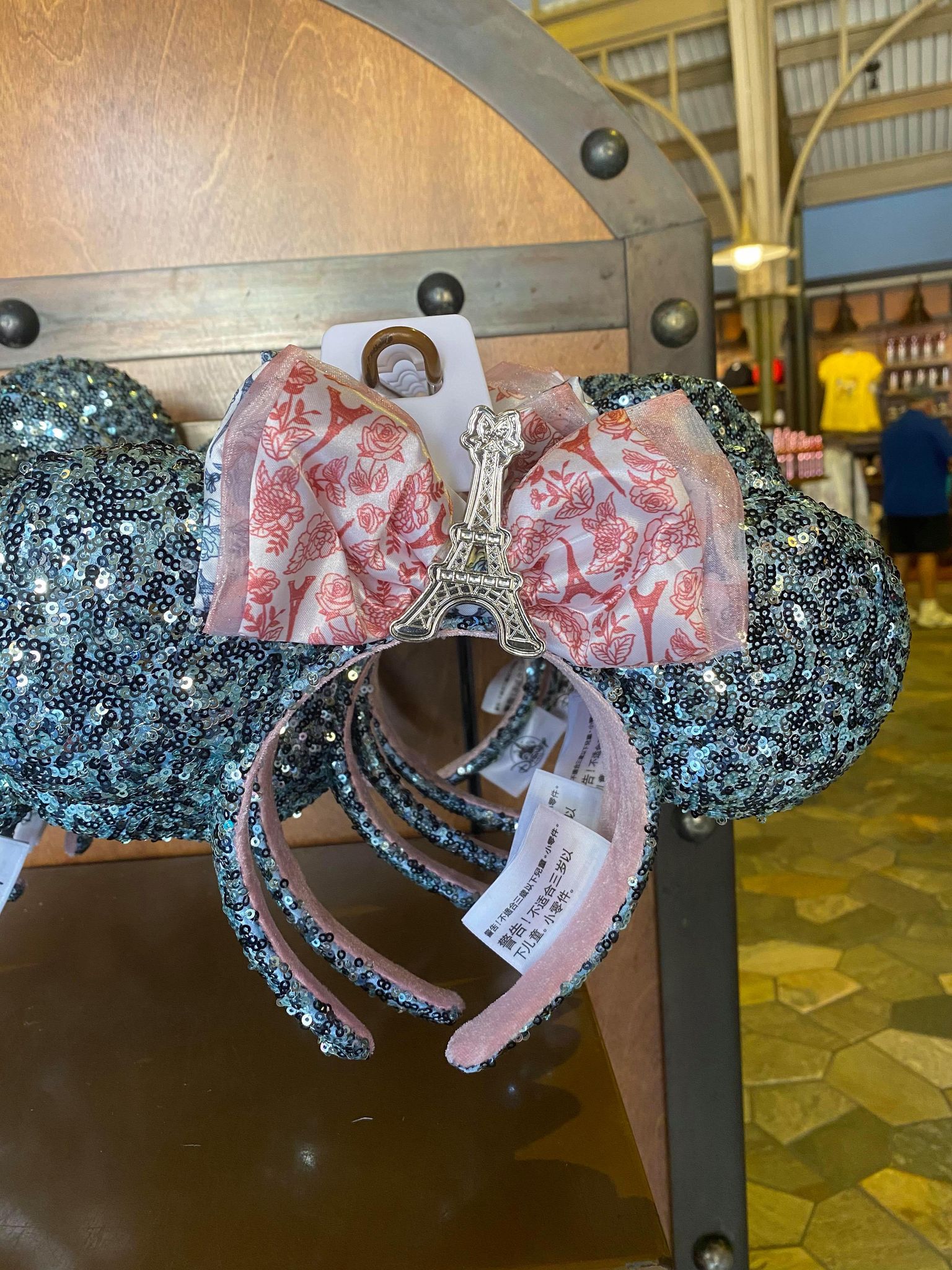 In the middle of the bow is a silver Eiffel Tower accent.  These ears make you say "Oui!" for sure!  They retail at $29.99.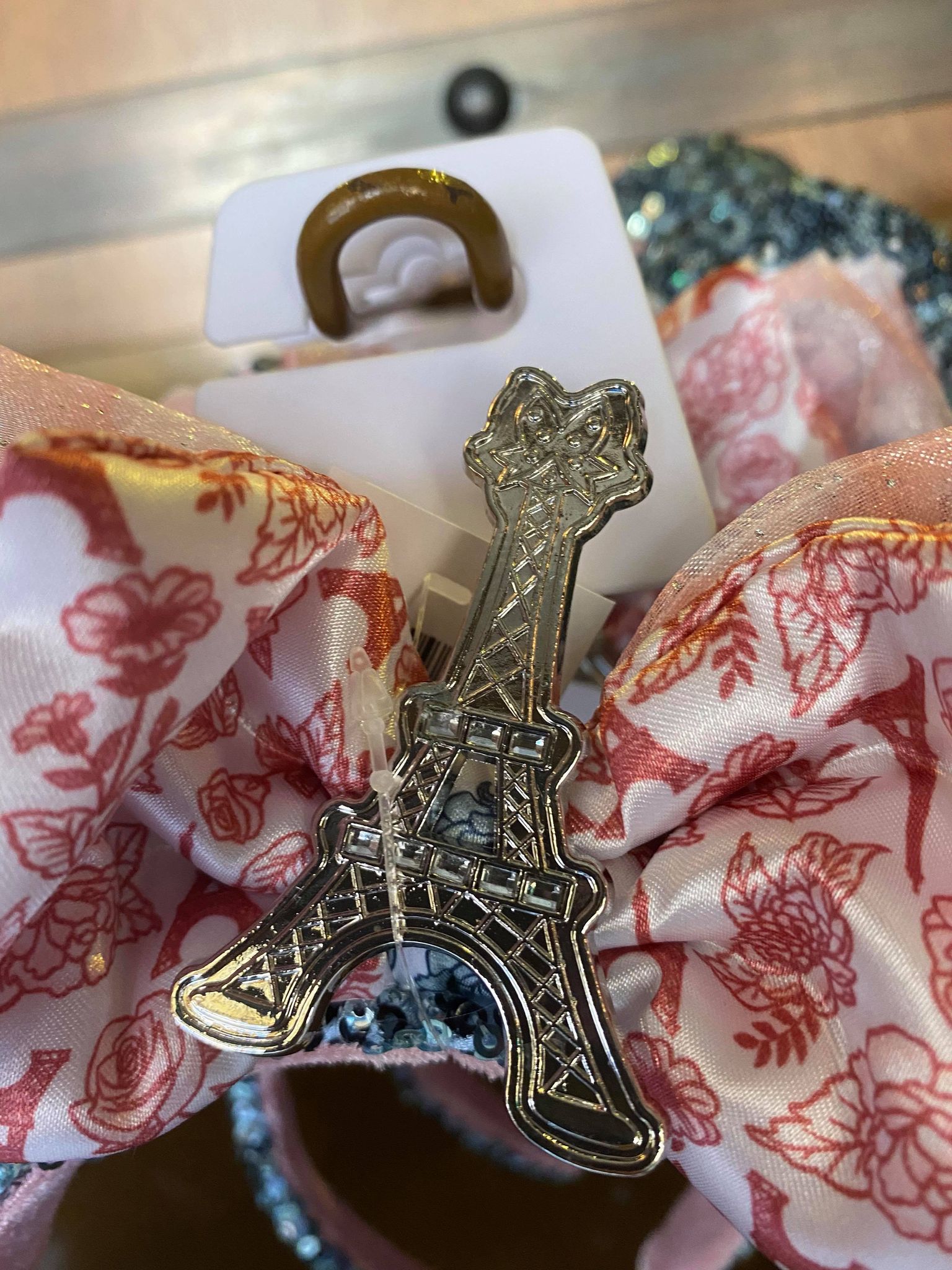 Of course it is no coincidence that these ears pair perfectly with the French Minnie spirit jersey, making a quick and fantastic outfit for your afternoon enjoying a Mimosa and Macaron in the World Showcase!
Thinking about a visit to Disney?   Simply fill out our form below to get your FREE, no-obligation quote from MickeyTravels!
Find articles like this helpful? Then why not consider working with an Authorized Disney Vacation Planner? As an agent with MickeyTravels, I'm here to help you with everything you need to make your Disney Vacation Magical- including finding the perfect vacation package, discounts, rate monitoring, and more! Best of all my services are absolutely FREE.  Get in touch via email at AbbyRY@MickeyTravels.com or follow along on Facebook.