Get In an Island Mood With These New Tropical Shirt Designs
When you're ready to hit the beach and escape to a tropical paradise, you'll want to pack these new tropical shirts we spotted at Mouse Gear in Epcot recently. Let us know which tropical shirt is your favorite!
Mickey Tropical Shirt- $59.99
This shirt gives us all the Hawaiian vibes. The bright colors and island feel of this tropical shirt are perfect for your next visit to an island. Might I suggest for a trip to Aulani, or possibly for a port day on a Disney Cruise?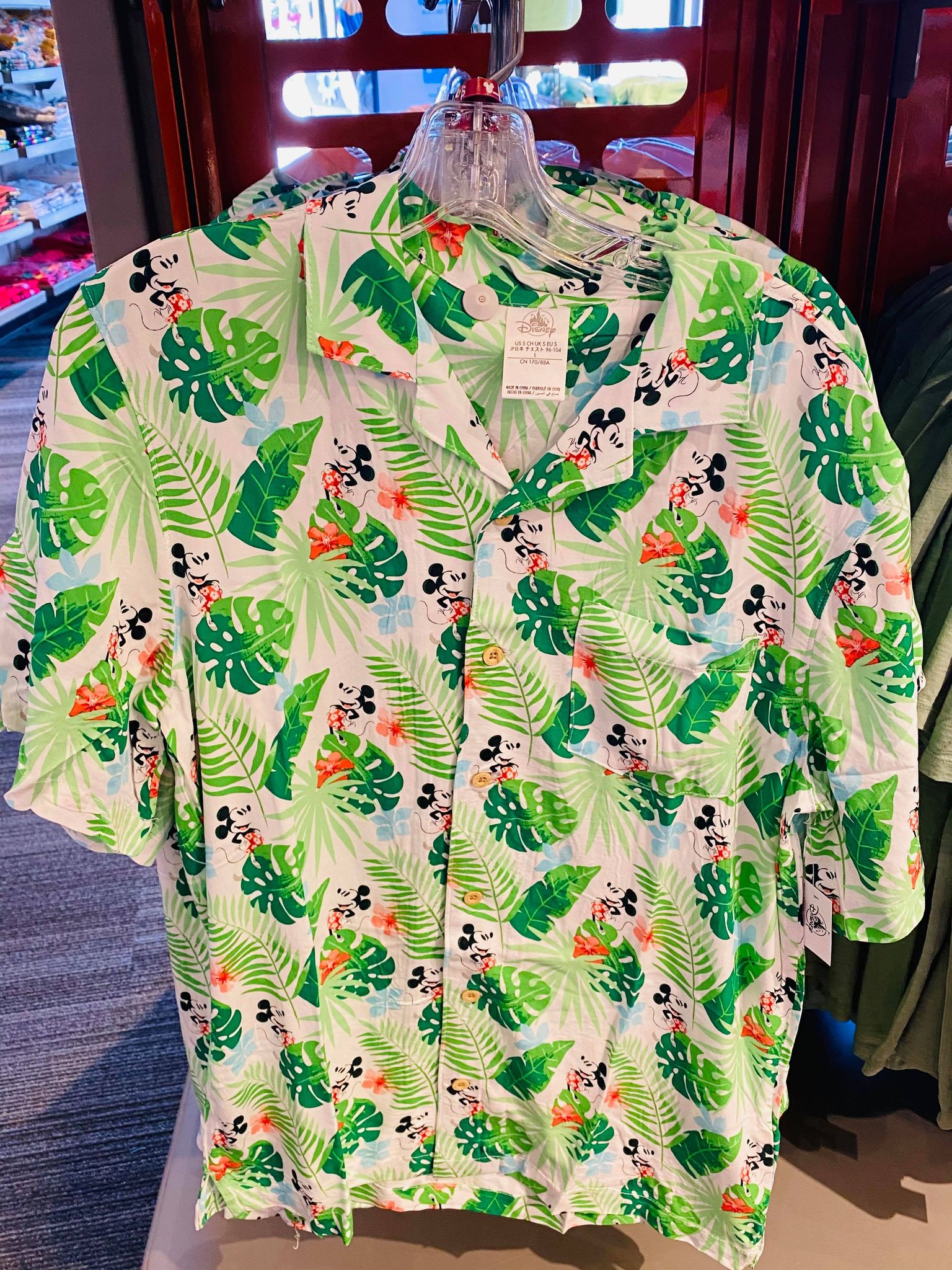 The accents include a splash of color with flowers worked in to the pattern. Mickey also wears an adorable red floral swimsuit! Some of the best details in this beautiful new tropical shirt are the beautifully crafted wooden buttons.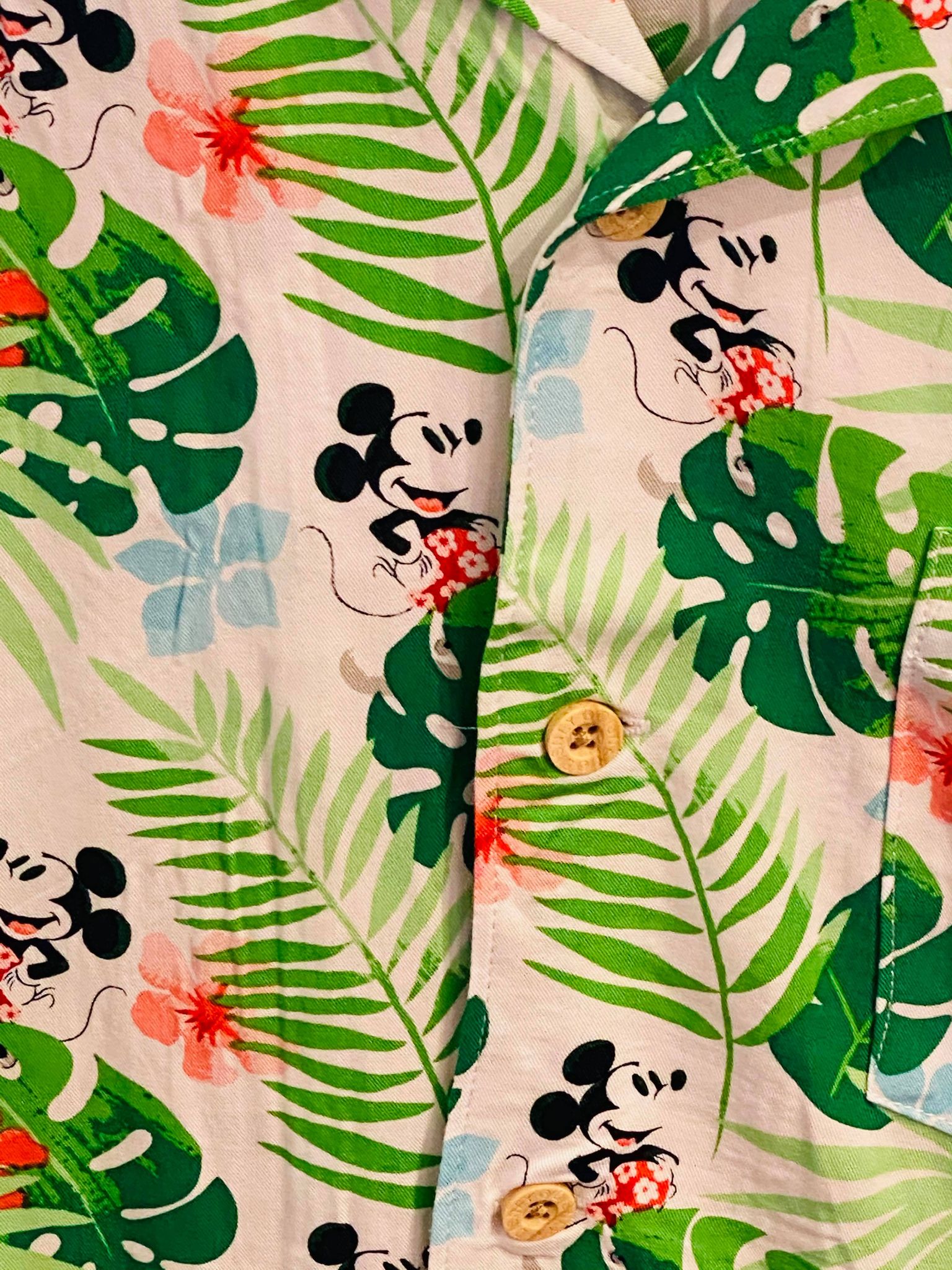 Tropical Tee- $36.99
if you want to get tropical without having to actually wear a camp/Hawaiian shirt, then you can opt for this casual tropical shirt instead. A basic tee with some fantastic screen printing, this shirt is perfect for a lazy day at the beach. Plus, this tropical shirt instantly makes me think of The Enchanted Tiki Room! It would be a great shirt to wear to Magic Kingdom as well.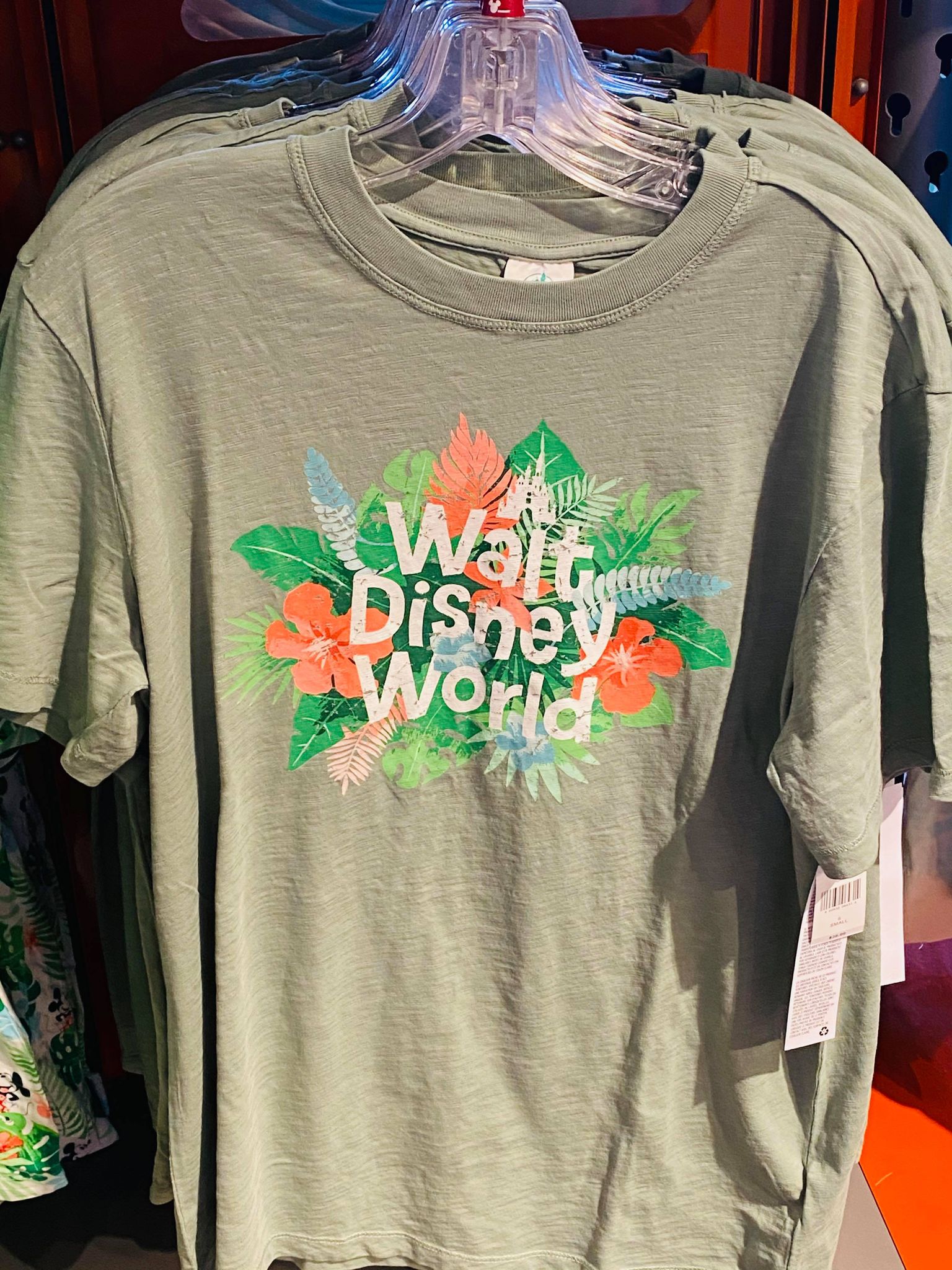 Where would you wear these fun and colorful tropical shirts to if you could go anywhere?
Are you looking to plan a Disney vacation, but aren't sure where to start? As an agent with MickeyTravels, when you book your trip with me, I will be on hand to help you with everything! From finding the perfect package for your needs, to rate monitoring to ensure you are receiving the best price available from Disney. I work with all Disney Destinations, and can help you make the most of your magical vacation. Best of all, my services are absolutely FREE. Get in touch via email at Slawless@MickeyTravels.com. Also, make sure to CLICK HERE to follow along with my Facebook page for all things Disney