Folks, it's a Country Bear Jamboree MagicBand!
Come on in and gather round to see pictures of the all new Country Bear Jamboree MagicBand!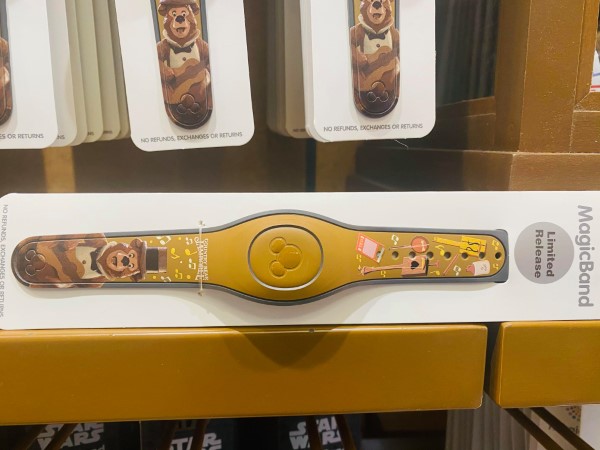 This MagicBand pays homage to one of the original Disney attractions – the Country Bear Jamboree!  This show takes place in Grizzly Hall in Frontierland.  This MagicBand has a mustard-brown base giving it a very unique look.  It is also a Limited Release!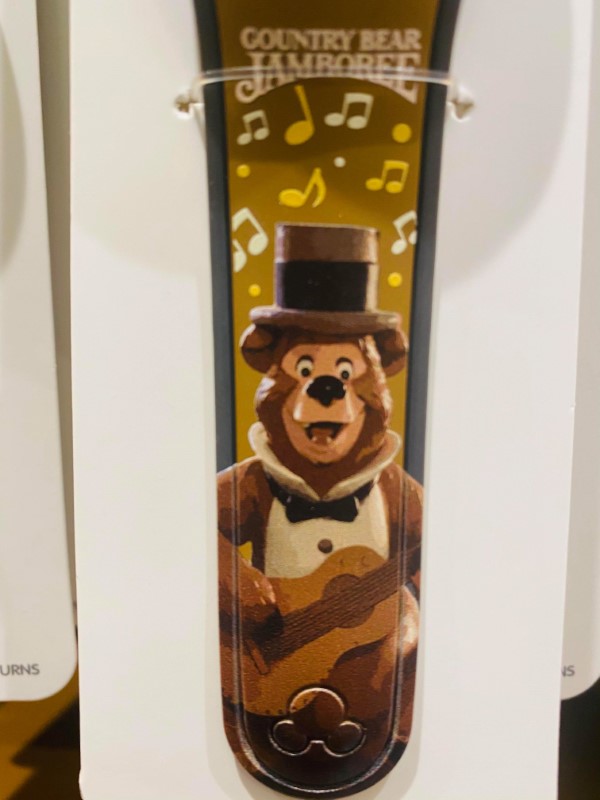 On one side, this MagicBand features Henry, one of the main characters in the popular attraction.  He appears holding a guitar with the logo for the attraction above his head.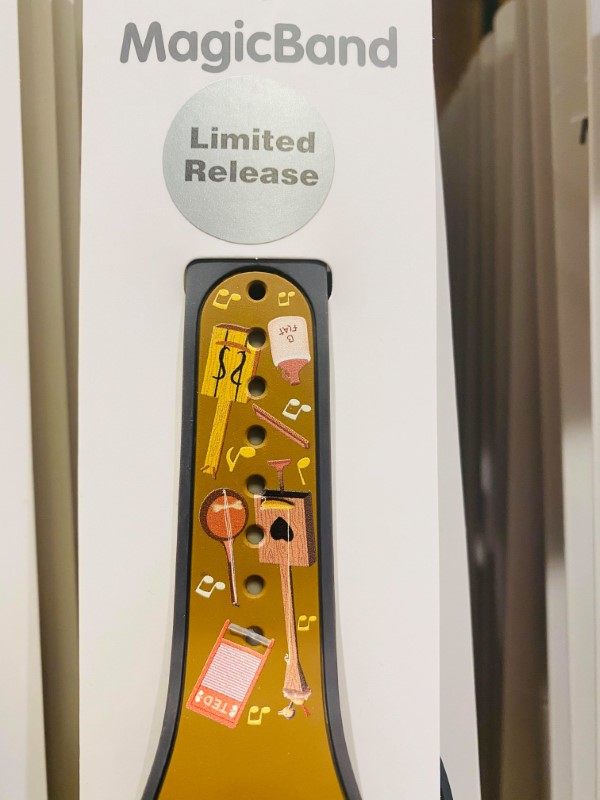 The other side of the band has a variety of instruments that appear through the attraction including a jug and a washing board.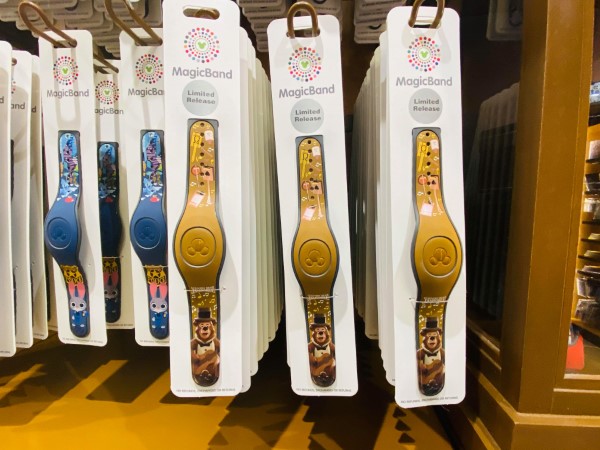 There is not a lot of merchandise featuring the Country Bears despite a robust following.  Collectors will definitely want to get their hands on these!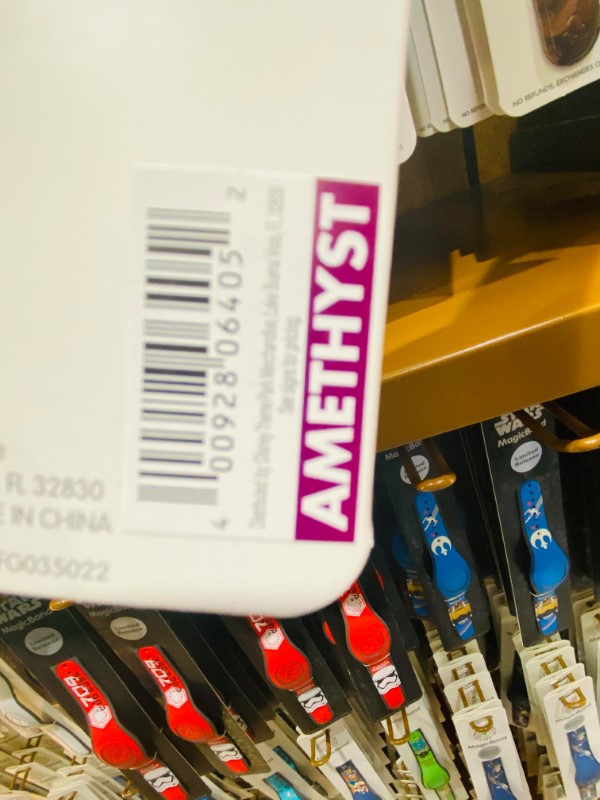 This band is retails for $29.99 and is limited to 5 per guest!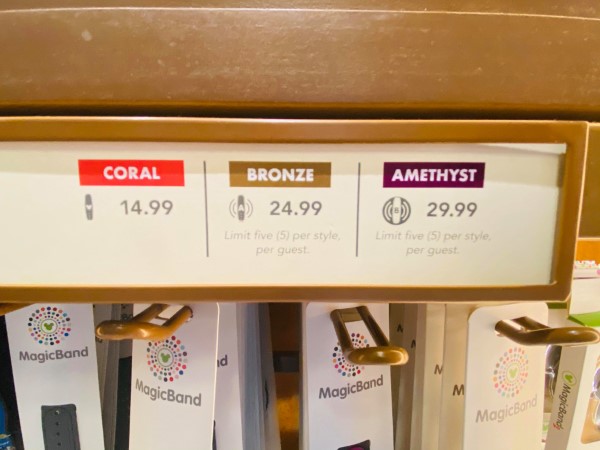 We found this Country Bear Jamboree MagicBand today at the Dark Room in Hollywood Studios.  We expect they will be available around the Walt Disney World resort wherever MagicBands are sold!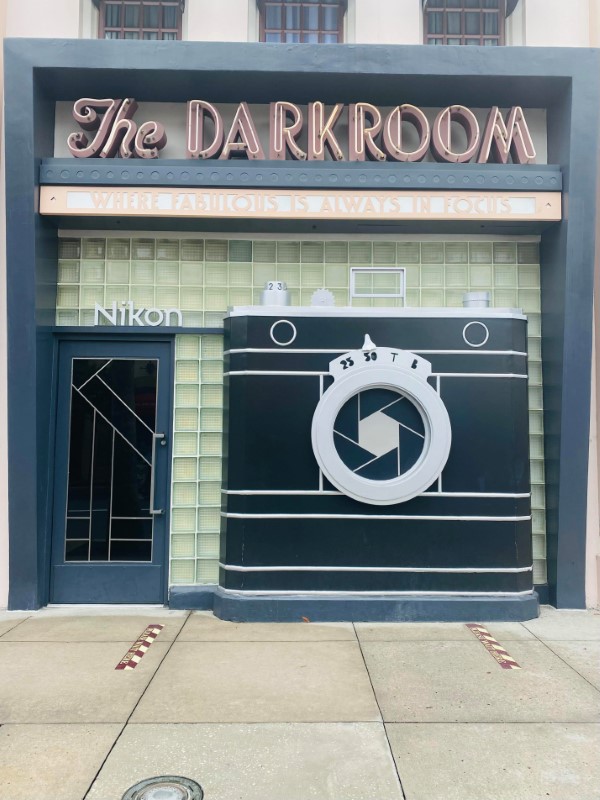 Thinking about a visit to Disney?  Simply fill out our form below to get your FREE, no-obligation quote from MickeyTravels!
Find articles like this helpful? Then why not consider working with an Authorized Disney Vacation Planner? As an agent with MickeyTravels, I'm here to help you with everything you need to make your Disney Vacation Magical- including finding the perfect vacation package, discounts, rate monitoring, and more! Best of all my services are absolutely FREE.  Get in touch via email at AbbyRY@MickeyTravels.com or follow along on Facebook.