Mouse Ears Monday – January 25
We aren't kidding when we tell you that finding fabulous Mickey ears to share with you is the highlight of our Monday!  We love to find seasonal and character styles that we know you'll love!  Take a look at what we have to share this week!
As we settle into Winter in the Northeast, these beautiful winter ears really capture the beauty of the season.  With a monochromatic color scheme, delicate wire ears and silk flower and feather accents, they are just lovely for these stark winter days.
View this post on Instagram
Who can resist this mischievous blue alien?  These ears feature a perfect character mash up with Lilo's bow and Stitch's adorable face.  The detail in these glitter ears makes them just fabulous.  This is a UK seller so be sure to place your orders early enough to get them in time for your trip!
View this post on Instagram
As a true child coming of age in the nineties, we have long been rabid fans of Lisa Frank.  Combine her bright and colorful art with Mickey and you can just take all our money!  We simply couldn't adore these any more!  Get your own pair at the Polka Dot Emporium etsy shop!
View this post on Instagram
Of course you know we love Disney's Minnie headband ears, but there's also nothing like a classic Mickey ear hat.  These are an updated classic – the traditional felt Mickey ear hat with a feminine style.  The hat is pink, the ears are glittery and it's topped with a crown!  There is even a short tulle veil!  These ears are sized Youth and available at locations across Walt Disney World!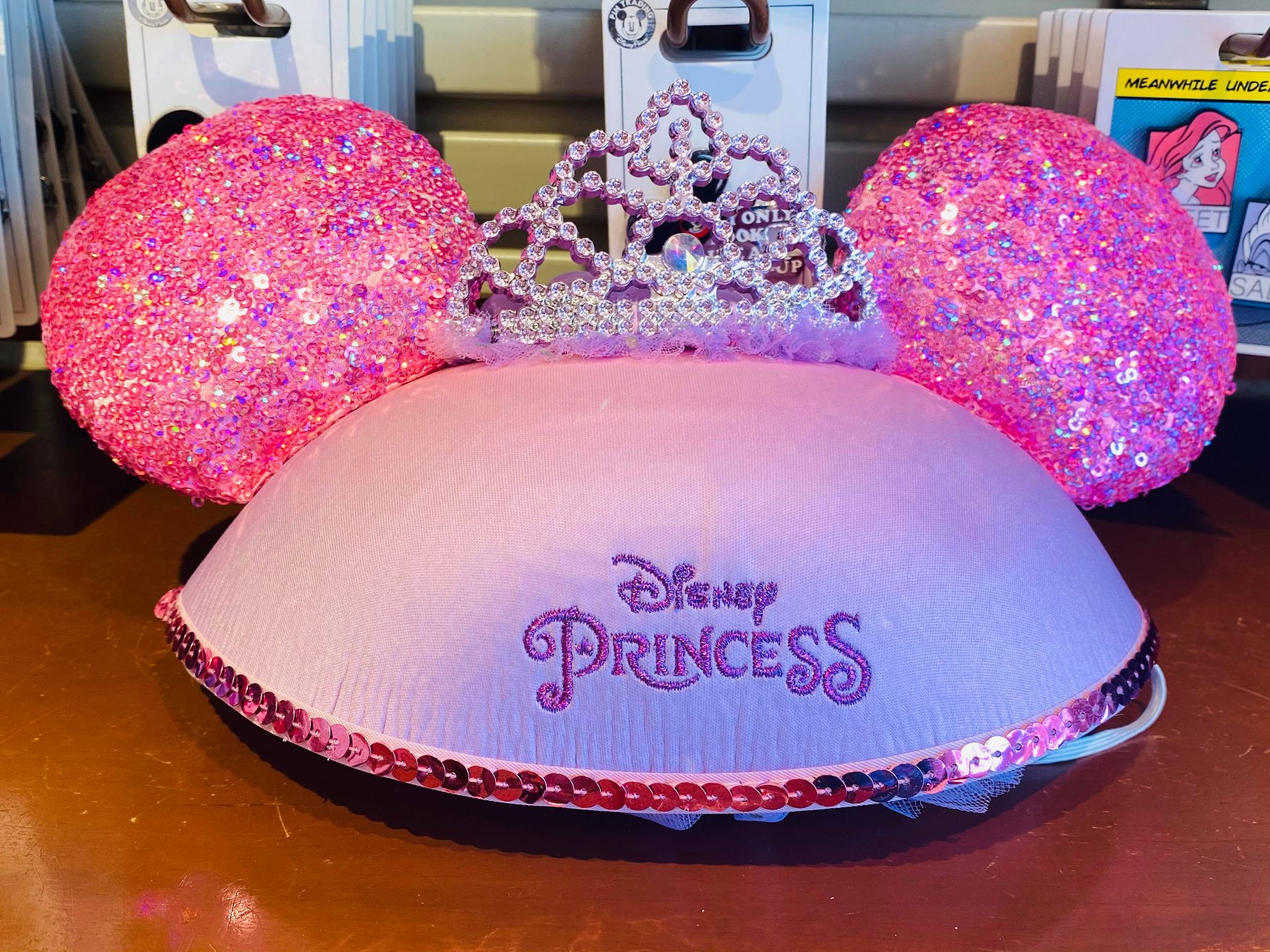 Which of this week's featured ears are your favorite? Tell us in the comments!
Thinking about a visit to Disney?  Simply fill out our form below to get your FREE, no-obligation quote from MickeyTravels!
Find articles like this helpful? Then why not consider working with an Authorized Disney Vacation Planner? As an agent with MickeyTravels, I'm here to help you with everything you need to make your Disney Vacation Magical- including finding the perfect vacation package, discounts, rate monitoring, and more! Best of all my services are absolutely FREE.  Get in touch via email at AbbyRY@MickeyTravels.com or follow along on Facebook.