Add Some Magic to Your Tree With These Disney Ornament Sets!
The holiday season is offically here at Walt Disney World and with it has come AMAZING seasonal merch. Just in the past few days alone, we have spotted all new clothing, gingerbread pins, stockings, and more! Disney Fashion Blog's newest finding happened today at Hollywood Studios, where we spotted new ornament sets at The Darkroom on Hollywood Boulevard!   Let's take a closer look at these adorable ornaments:
Inspired by Animal Kingdom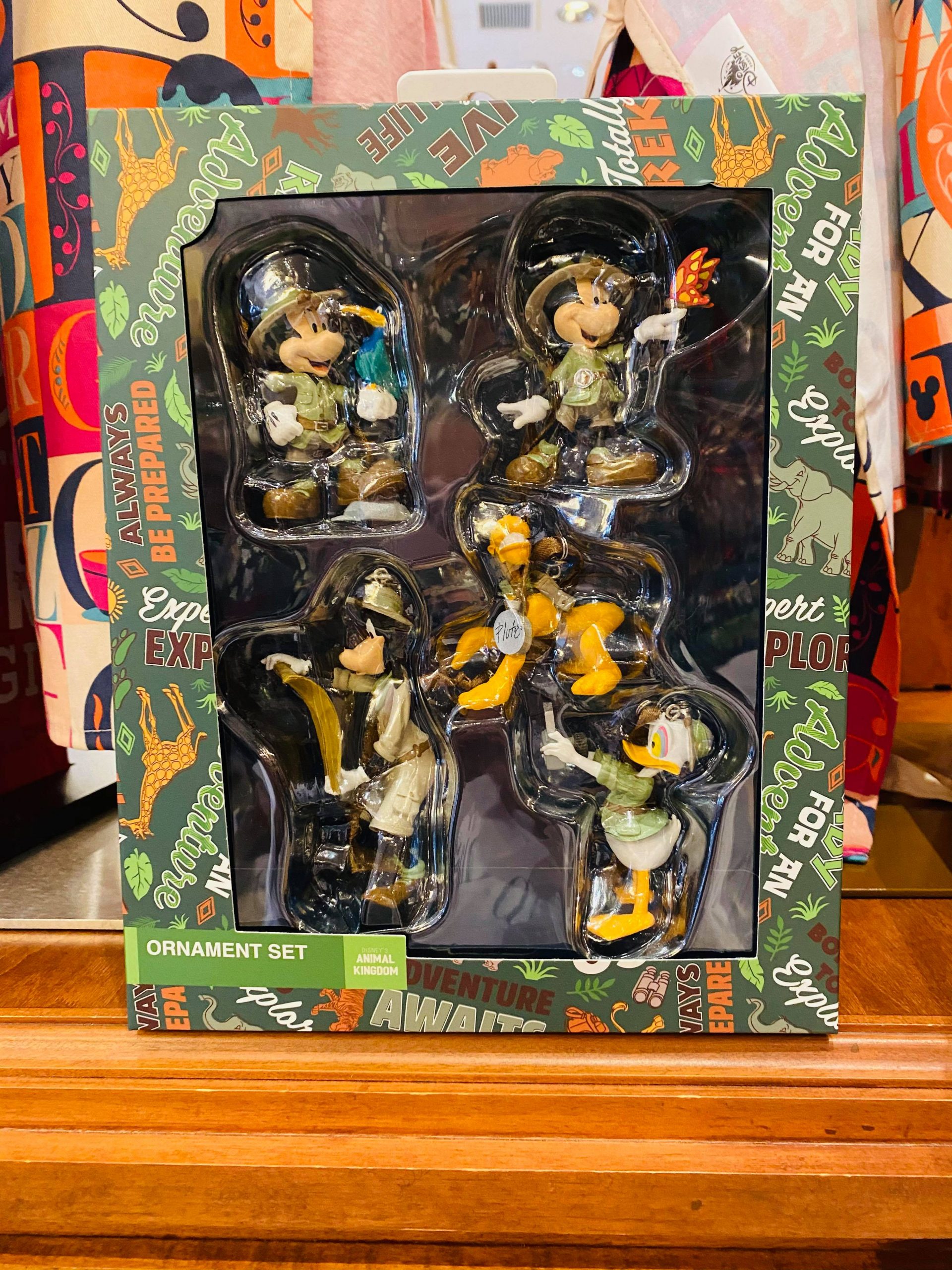 Mickey and Friends are ready to join you on your next holiday adventure in this ornament set! The five piece set includes Mickey, Minnie, Goofy, Pluto, and Donald Duck all decked out in their safari gear.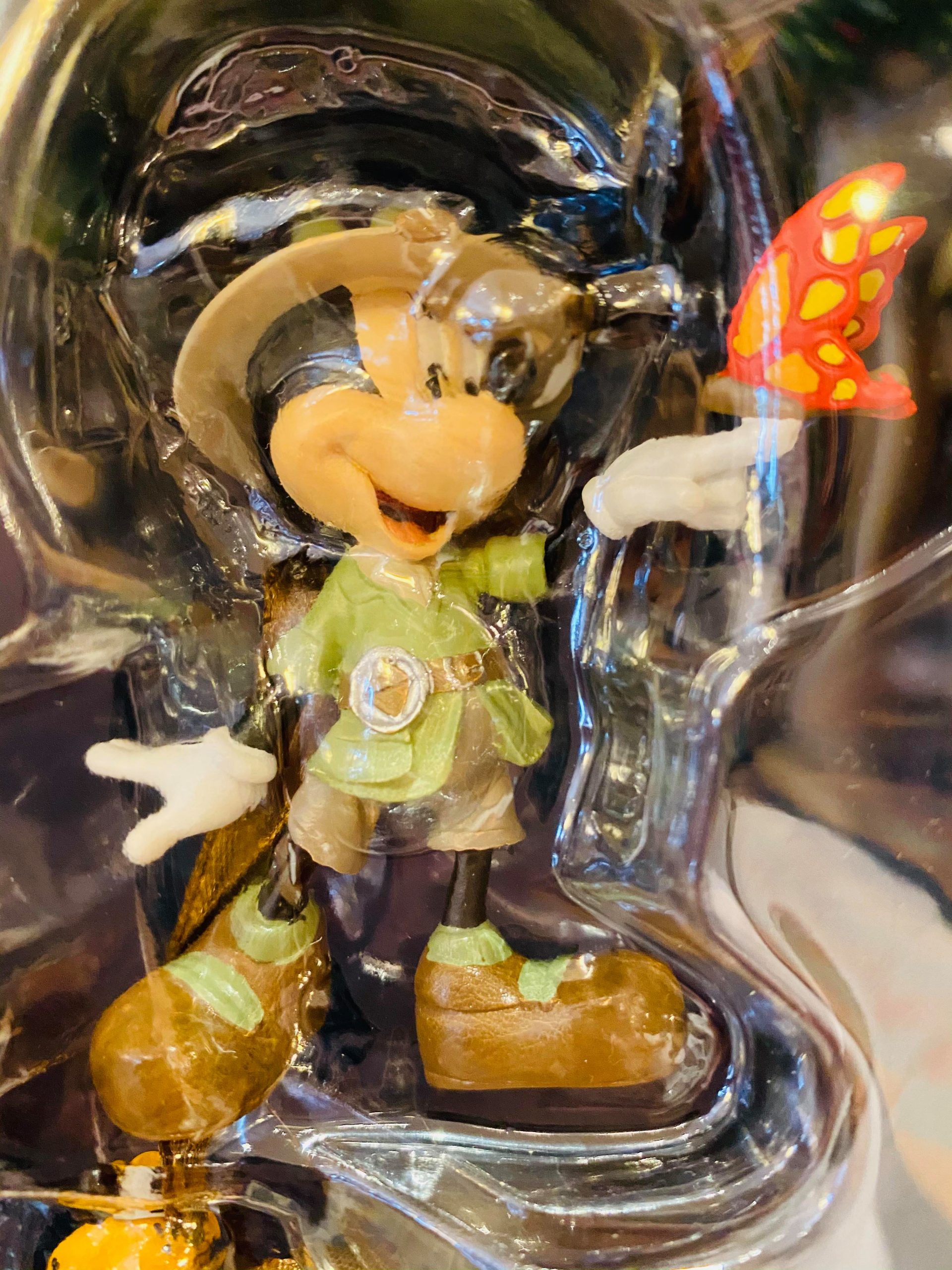 While Mickey is holding a bird on his arm and Goofy is navigating with map, Minnie has caught this adorable butterfly in her ornament!
This set retails for $44.99. It once was listed on shopDisney.com, but has since sold out online.  It is unclear if Disney will list this set online again.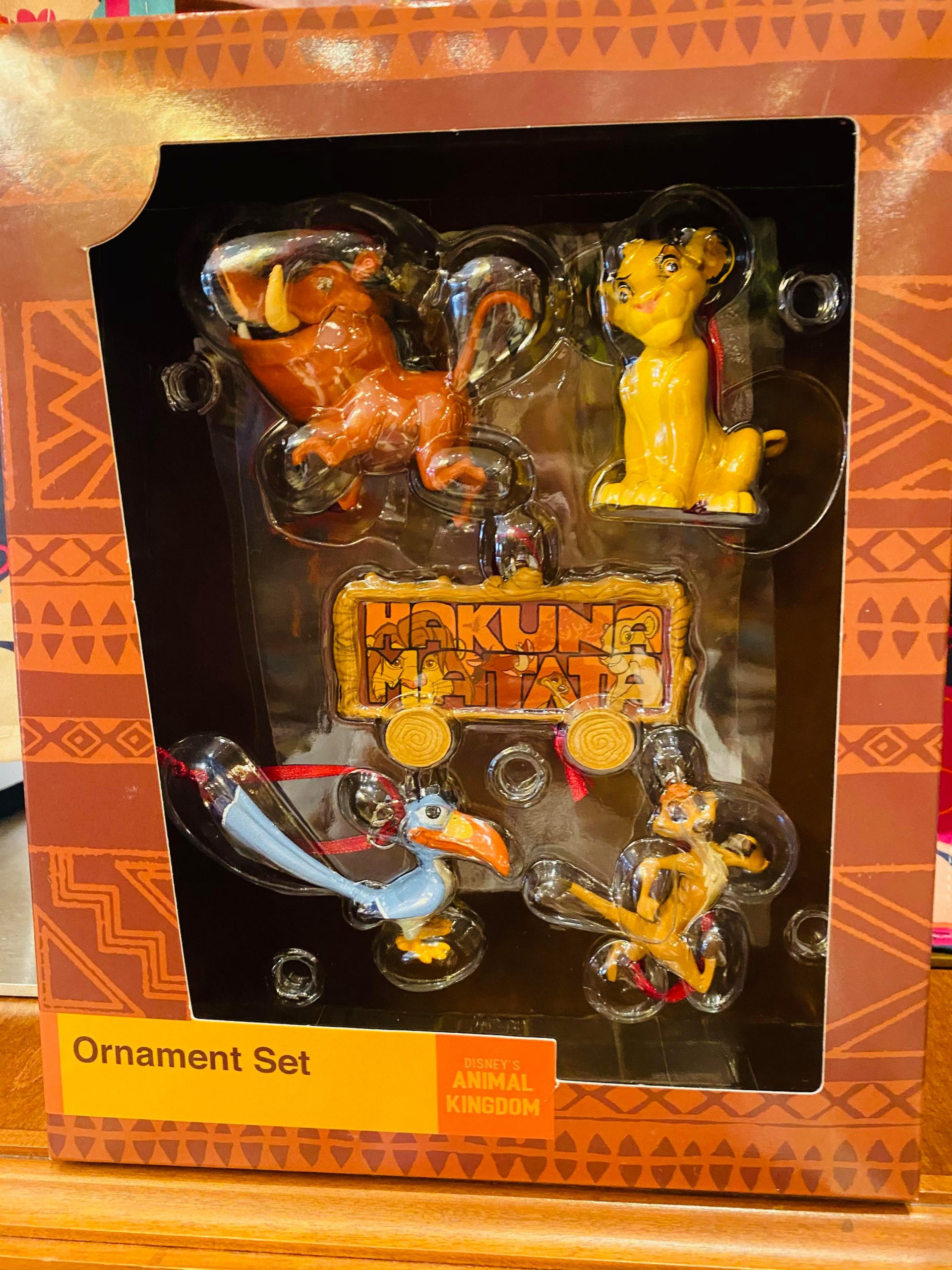 Also celebrating the Animal Kingdom is this Lion King ornament set!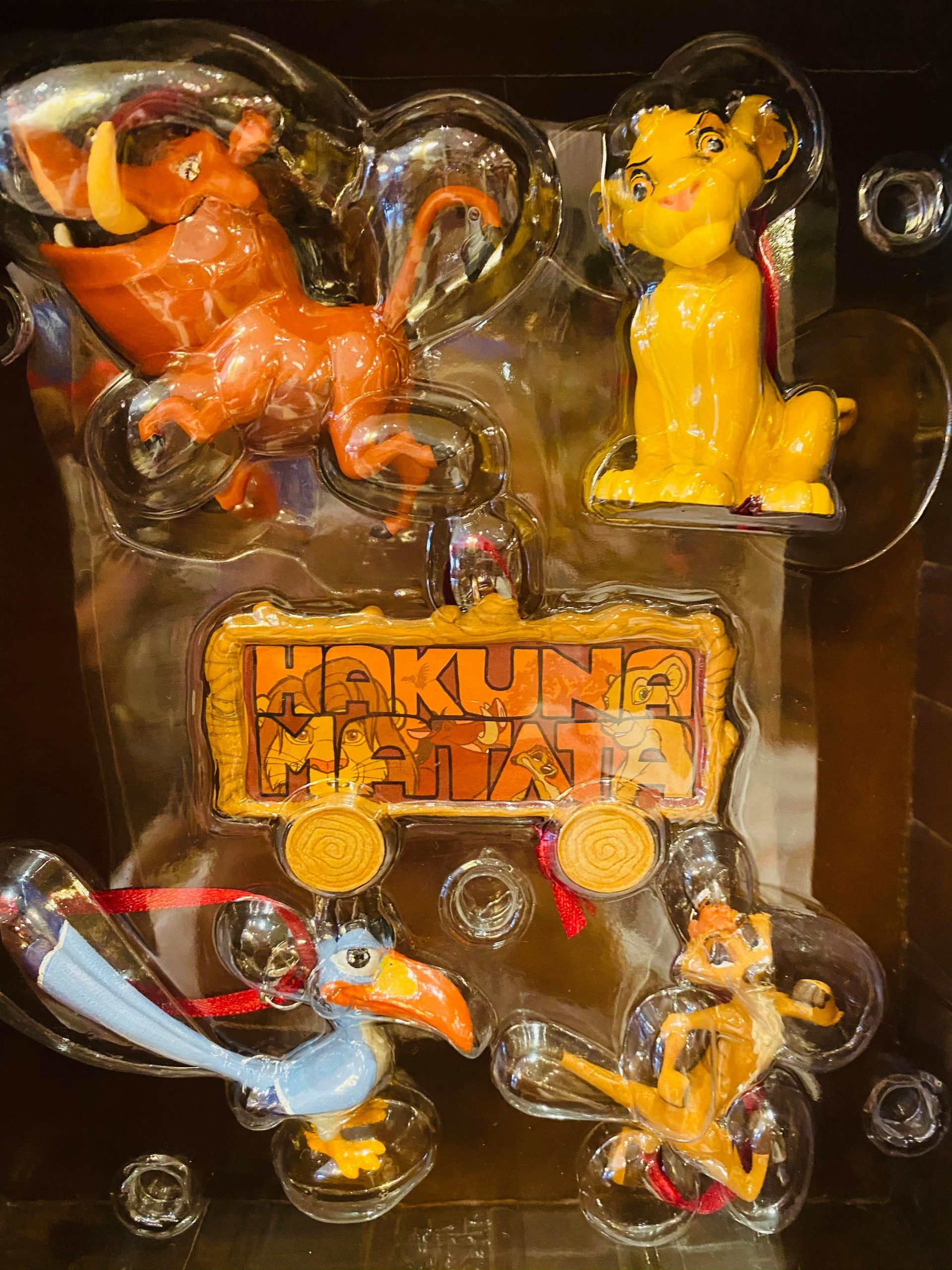 This five-piece set features Simba, Timon, Pumba, and Zazu.  The fifth ornament, my personal favorite, is a large "Hakuna Matata" ornament.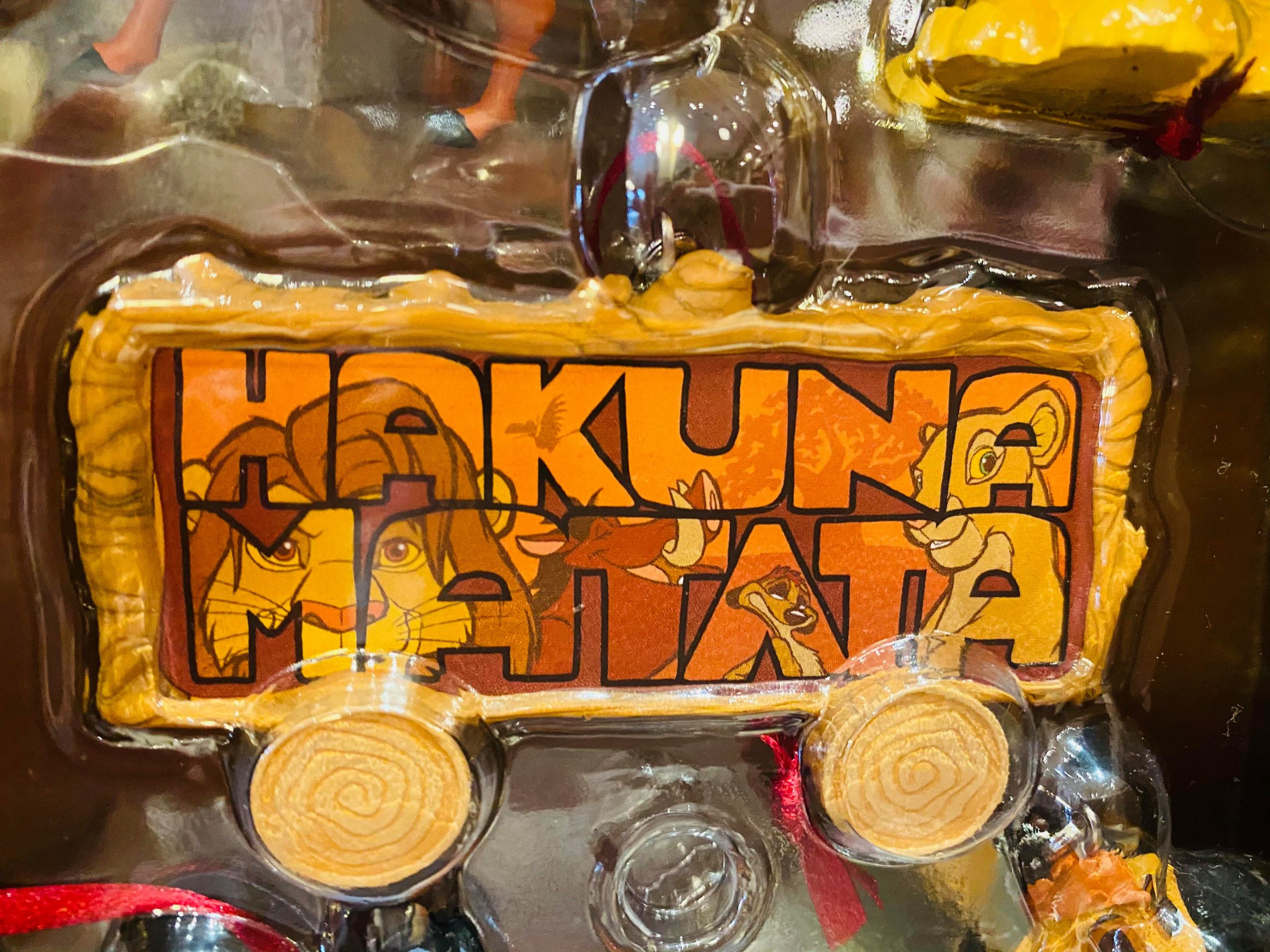 Ahh, Hakuna Matata, the wonderful phrase that reminds us to have no worries as this year comes to a close!
This set can be yours for $39.99.
Ride Inspired Ornament Sets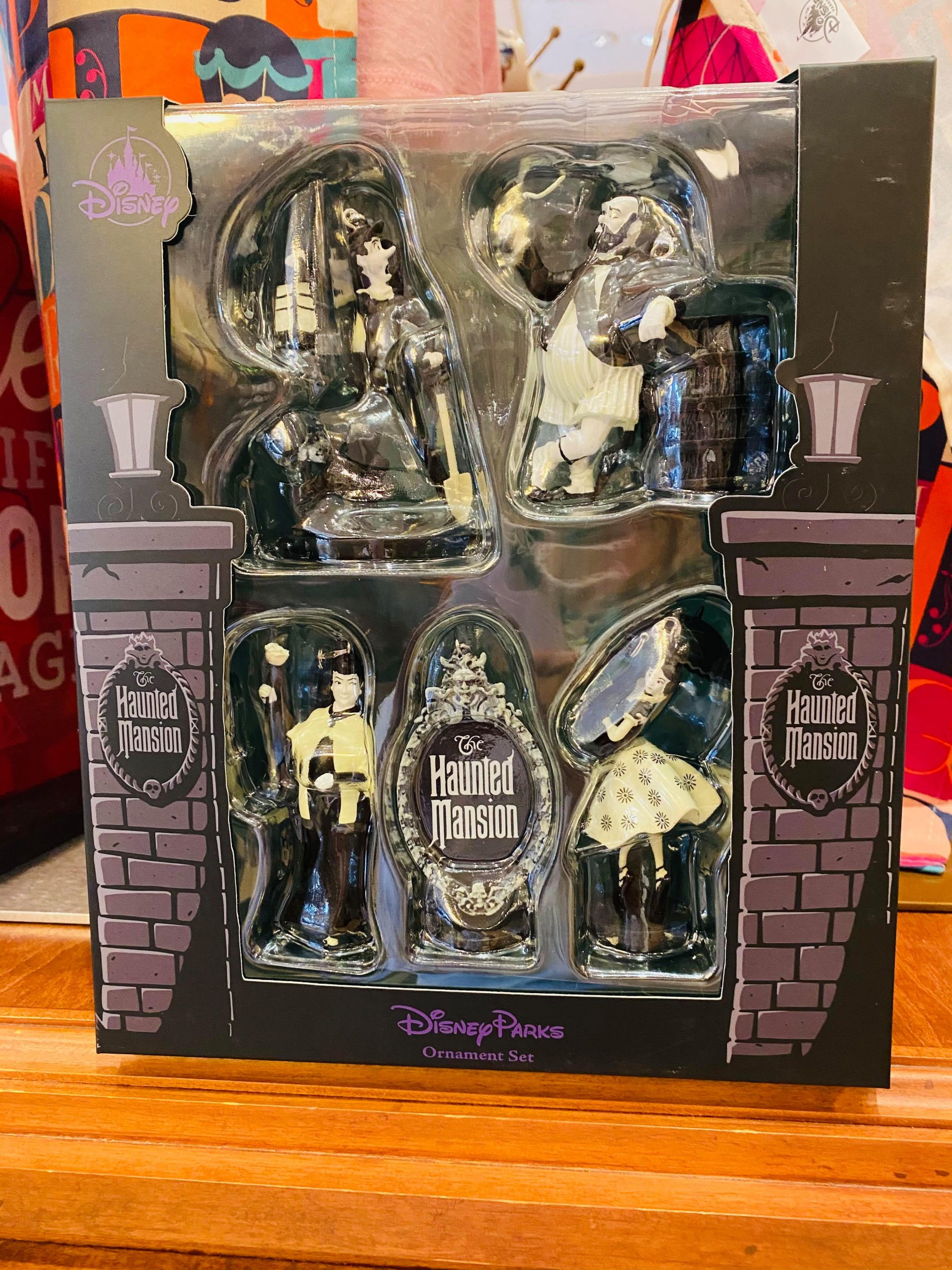 You'd be a foolish mortal to not love this ornament set featuring the Haunted Mansion!  What makes it even better is that these ornaments Glow in the Dark!
The five piece set includes the Caretaker, Constance Hatchaway, Alexander Nitrokoff, "Sally Slater"/Ballerina, and The Haunted Mansion signpost plaque.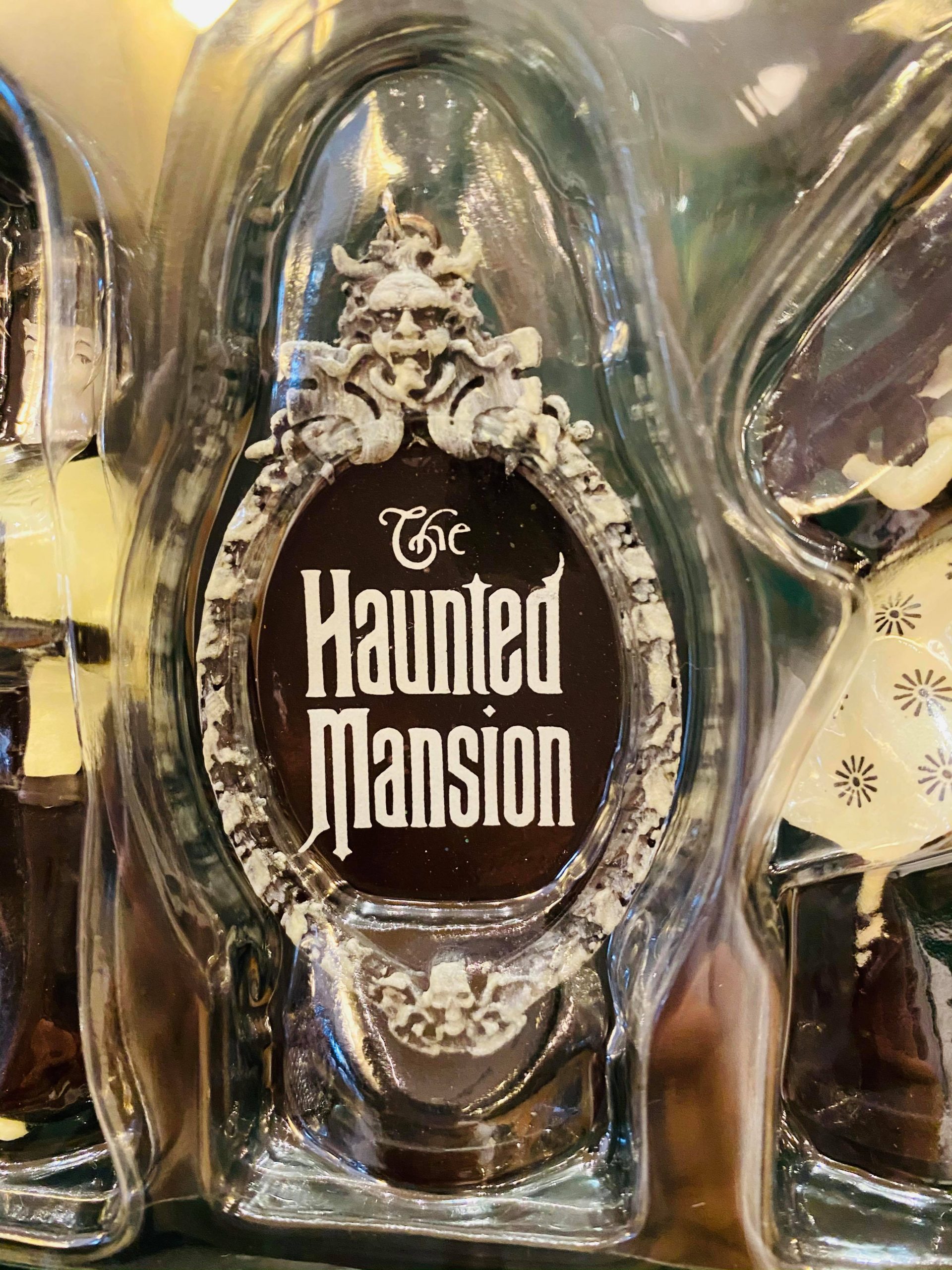 These ornaments really have a lot of intricate details- which just adds to how amazing they are!
This set can be yours for $39.99. Like some of the other sets, it used to be listed on shopDisney.com, but has since sold out online.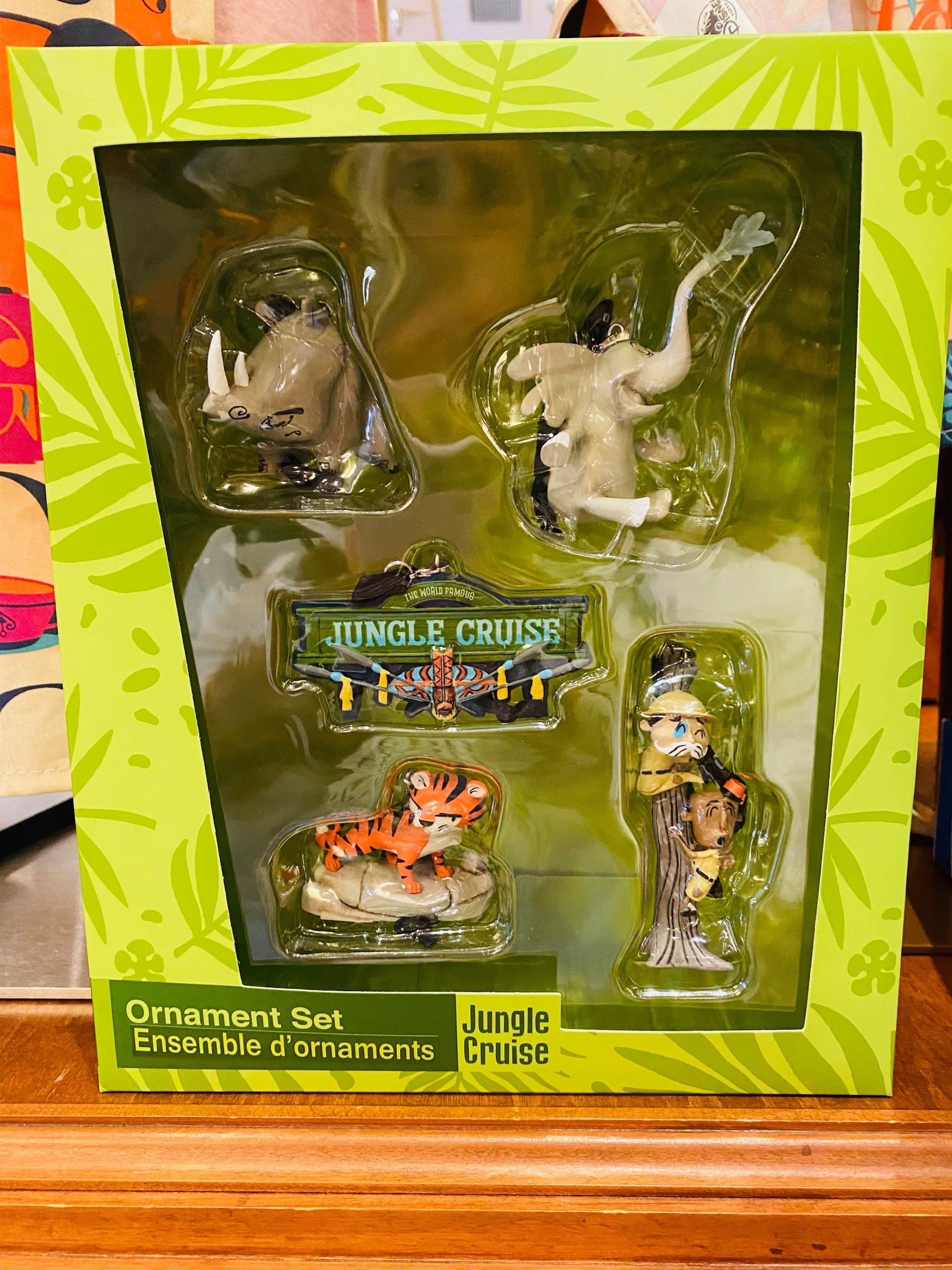 The other ride-inspired ornament set we found at Hollywood Studios is a Jungle Cruise set!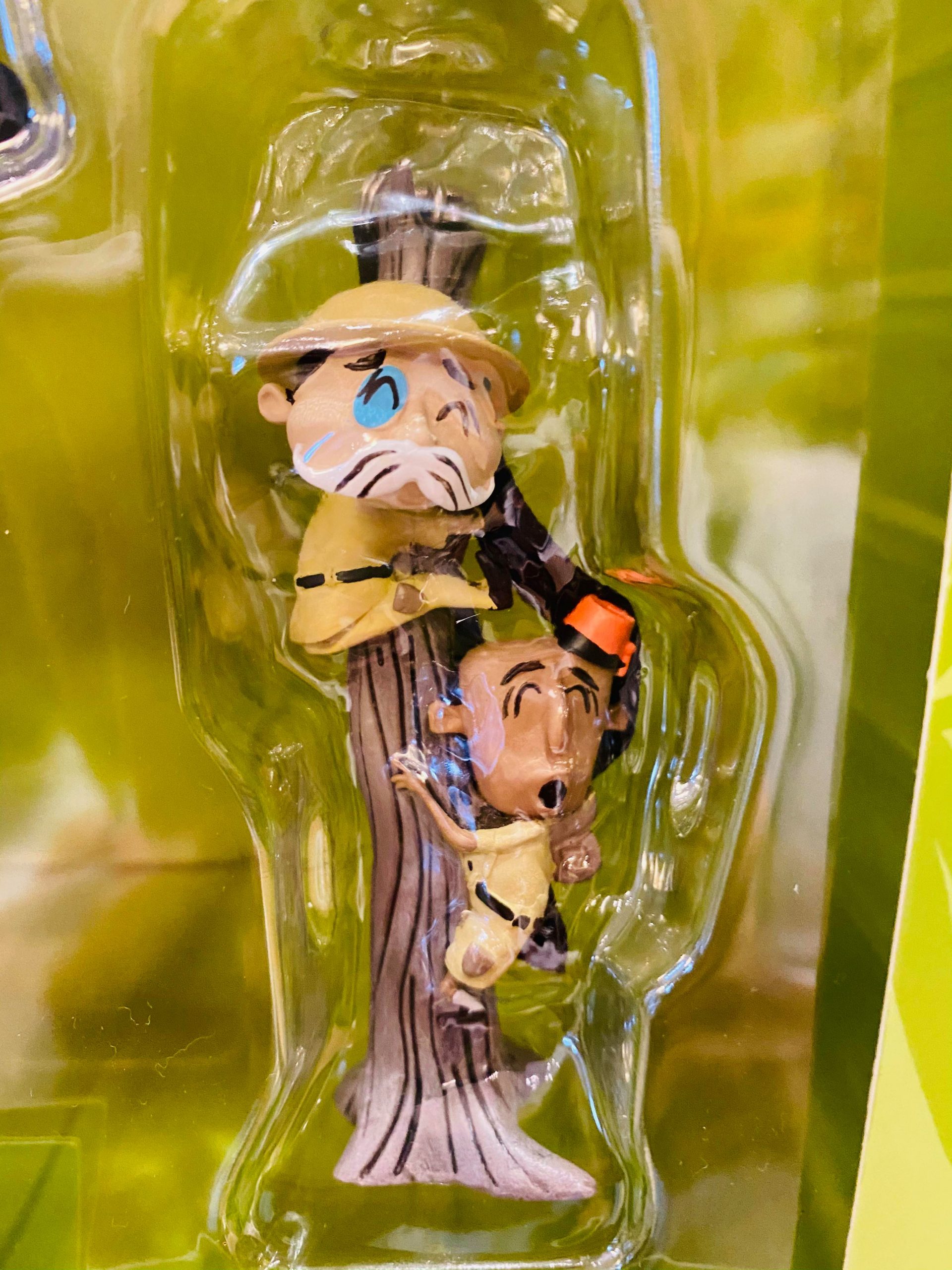 In addition to ornaments that feature some of the animals you can find on the ride, the set also includes these adorable explorers escaping up a tree! Bringing this five-piece collection together is the Jungle Cruise sign ornament.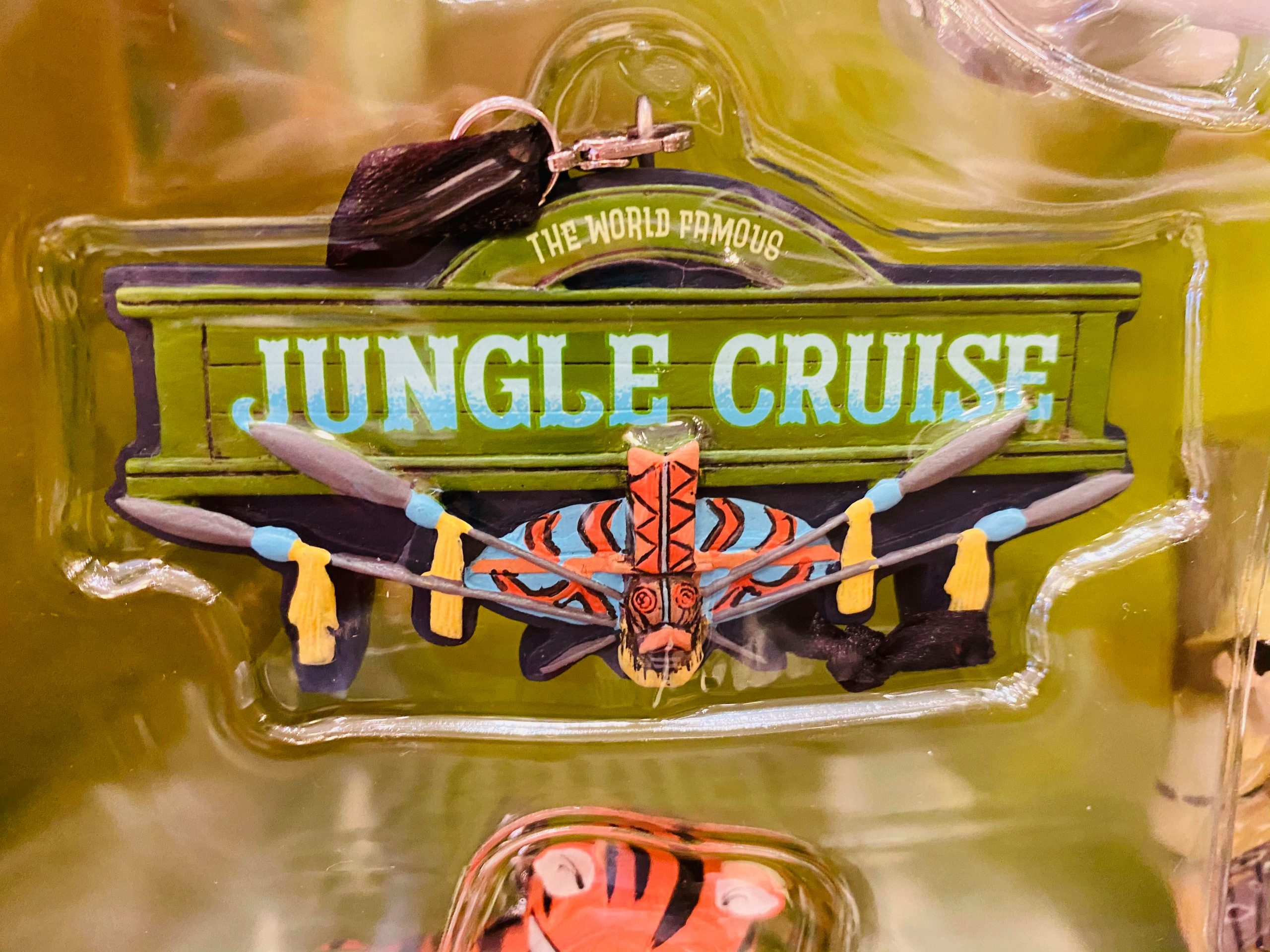 This set sells for $39.99.
The Fab 5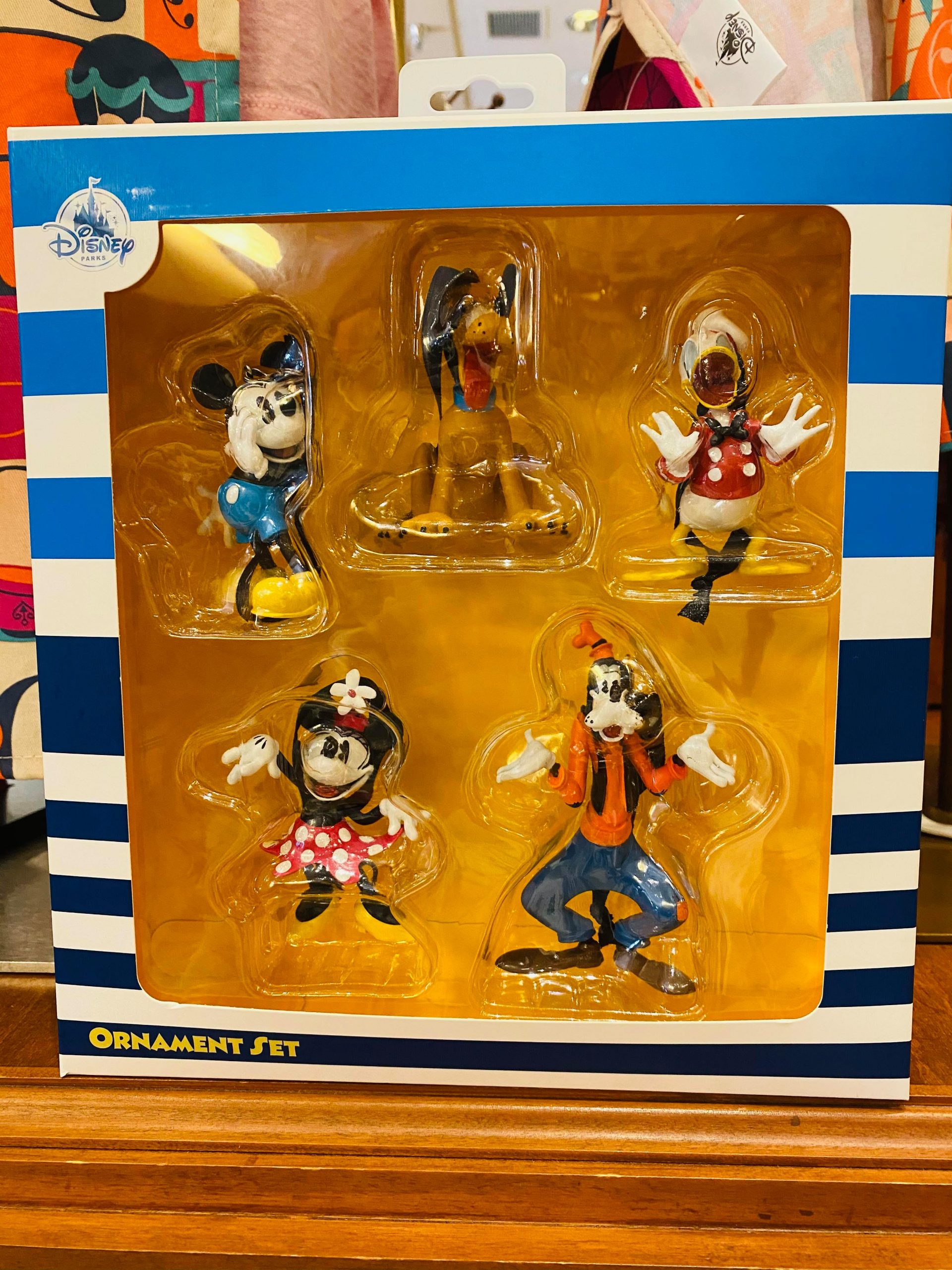 The last ornament set we found today is a five-piece collection that features Mickey and Friends!  Mickey, Minnie, Donald, Goofy, and Pluto are dressed in their classic look.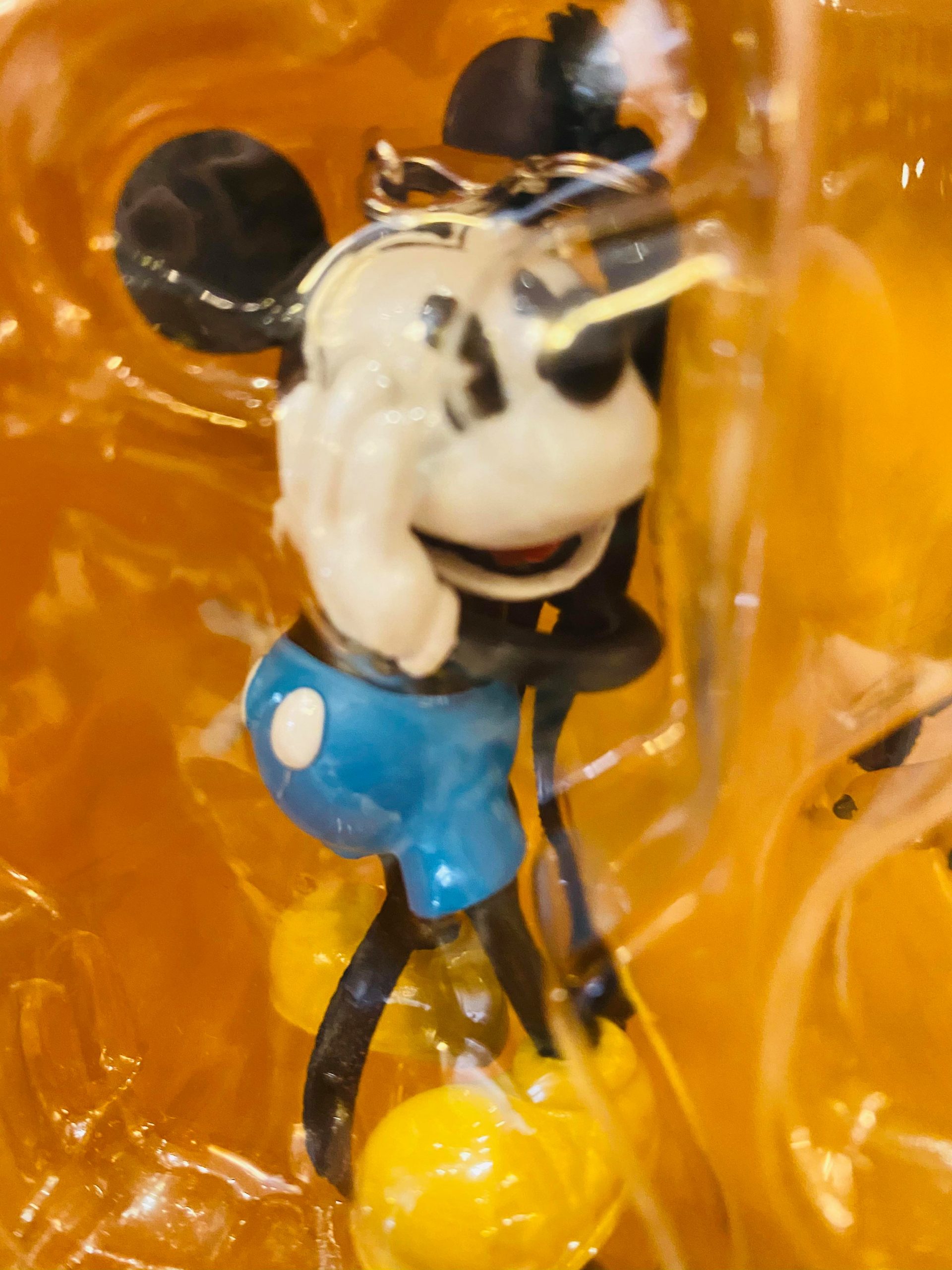 Oh Boy! This ornament is sure to animate your Christmas Tree this season!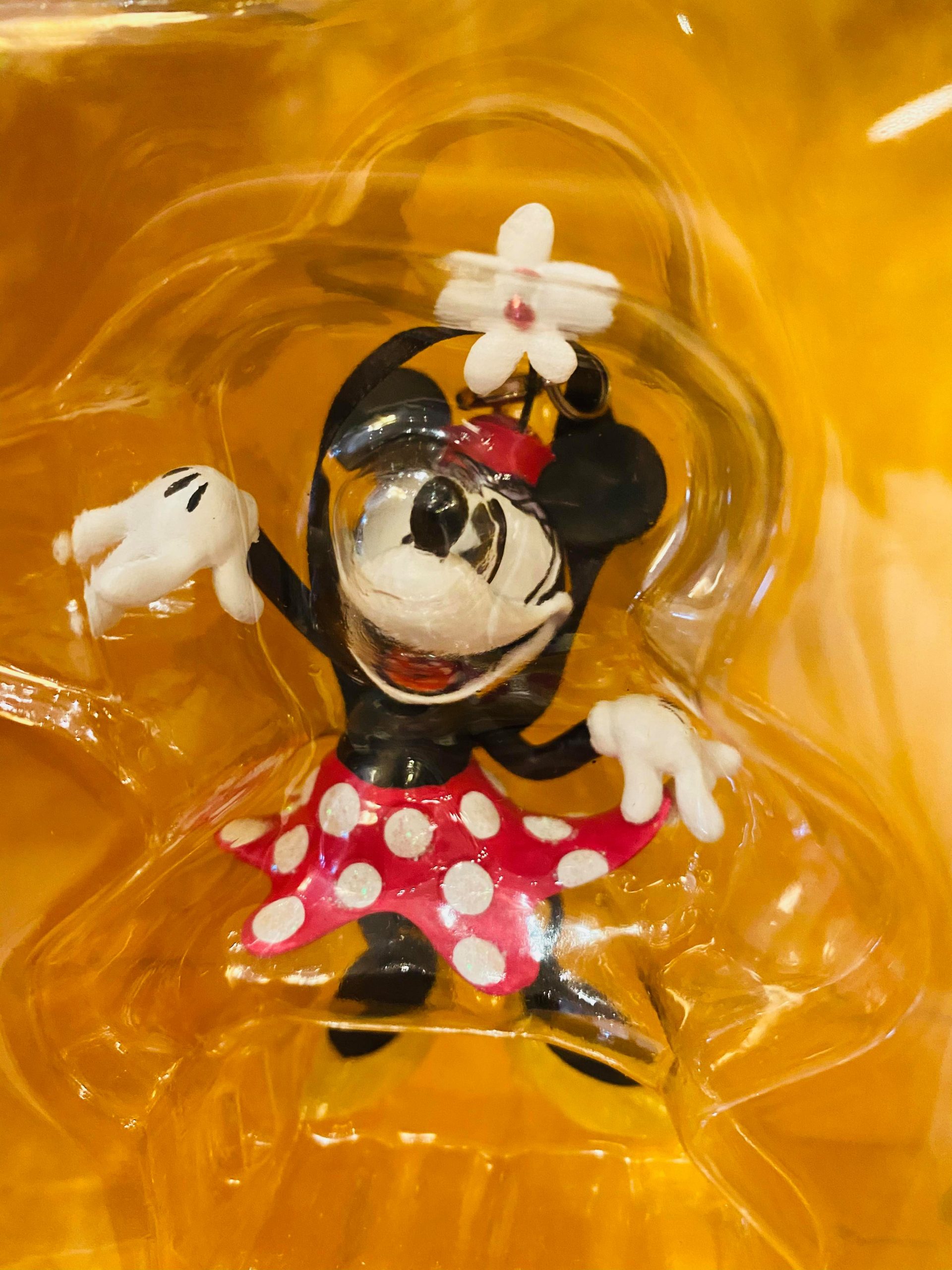 This last set also retails for $44.99!
Want to experience the holiday magic at Walt Disney World? Start planning your next vacation- it's easy! Simply fill out our form below to get your FREE, no-obligation quote from MickeyTravels.
Find articles like this helpful? Then why not consider working with an Authorized Disney Vacation Planner? As an agent with MickeyTravels, I'm here to help you with everything you need to make your Disney Vacation Magical- including finding the perfect vacation package, discounts, rate monitoring, and more! Best of all my services are absolutely FREE.  Get in touch via email at KHill@MickeyTravels.com or follow along on Facebook!