Deck the Halls with Disney Christmas Decor!
Christmas is coming to Walt Disney World and we are here for it!  Check out some of the all new Disney Christmas decor we spotted for sale today!  There's nothing that makes the Holidays more Magical than adding a touch of Disney!
Disney Countdown to Christmas
Let Mickey and Minnie help you count down the days til Santa Claus comes!  This figure features our dynamic duo all decked out for the holiday as Mr. and Mrs. Claus!  Behind them is a castle with blue glitter accents to match Cinderella Castle's recent makeover!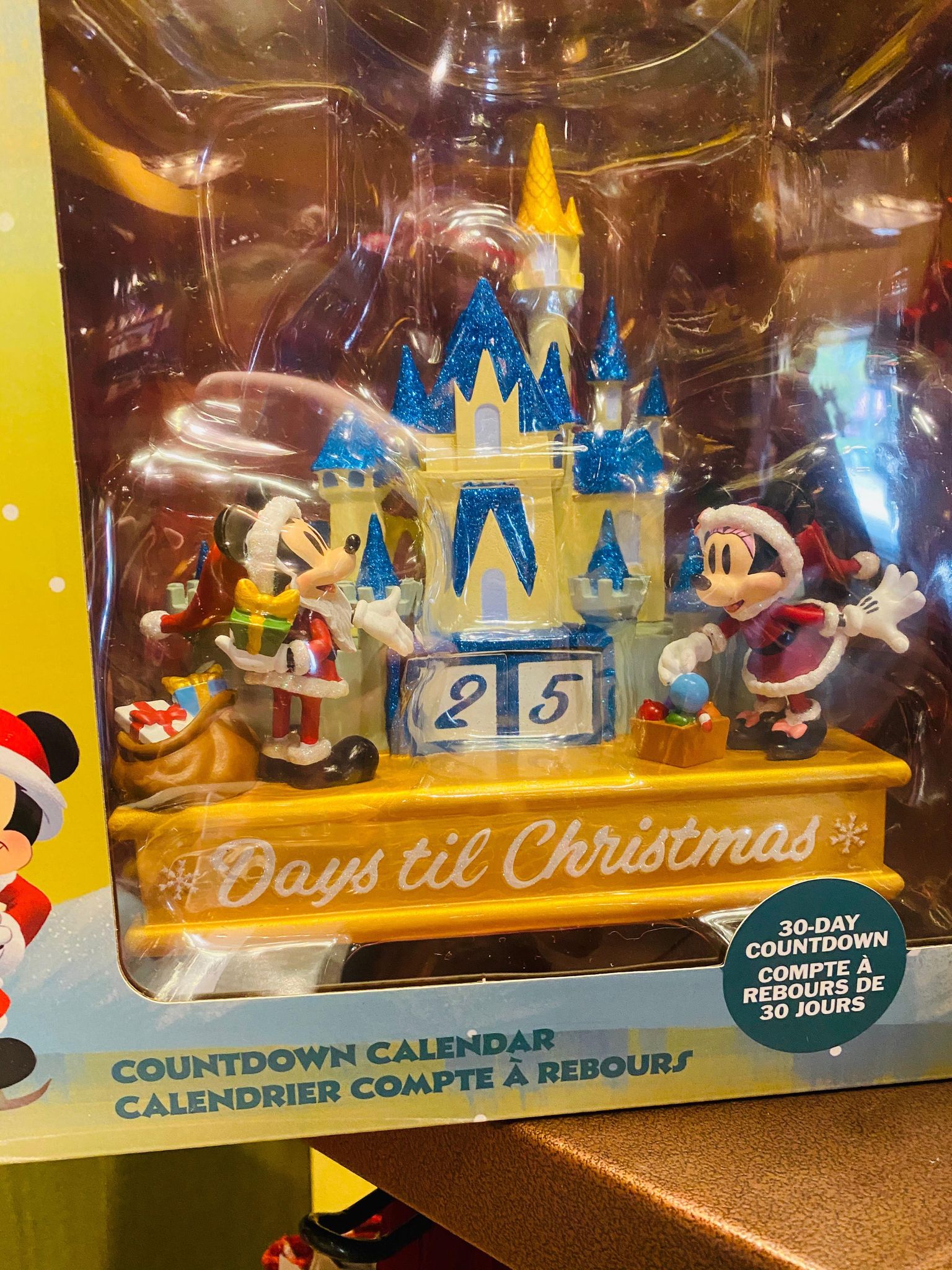 This adorable figure features number blocks that you can rotate daily through the month of December.  The base of the figure says "Days  til Christmas" in a white script font.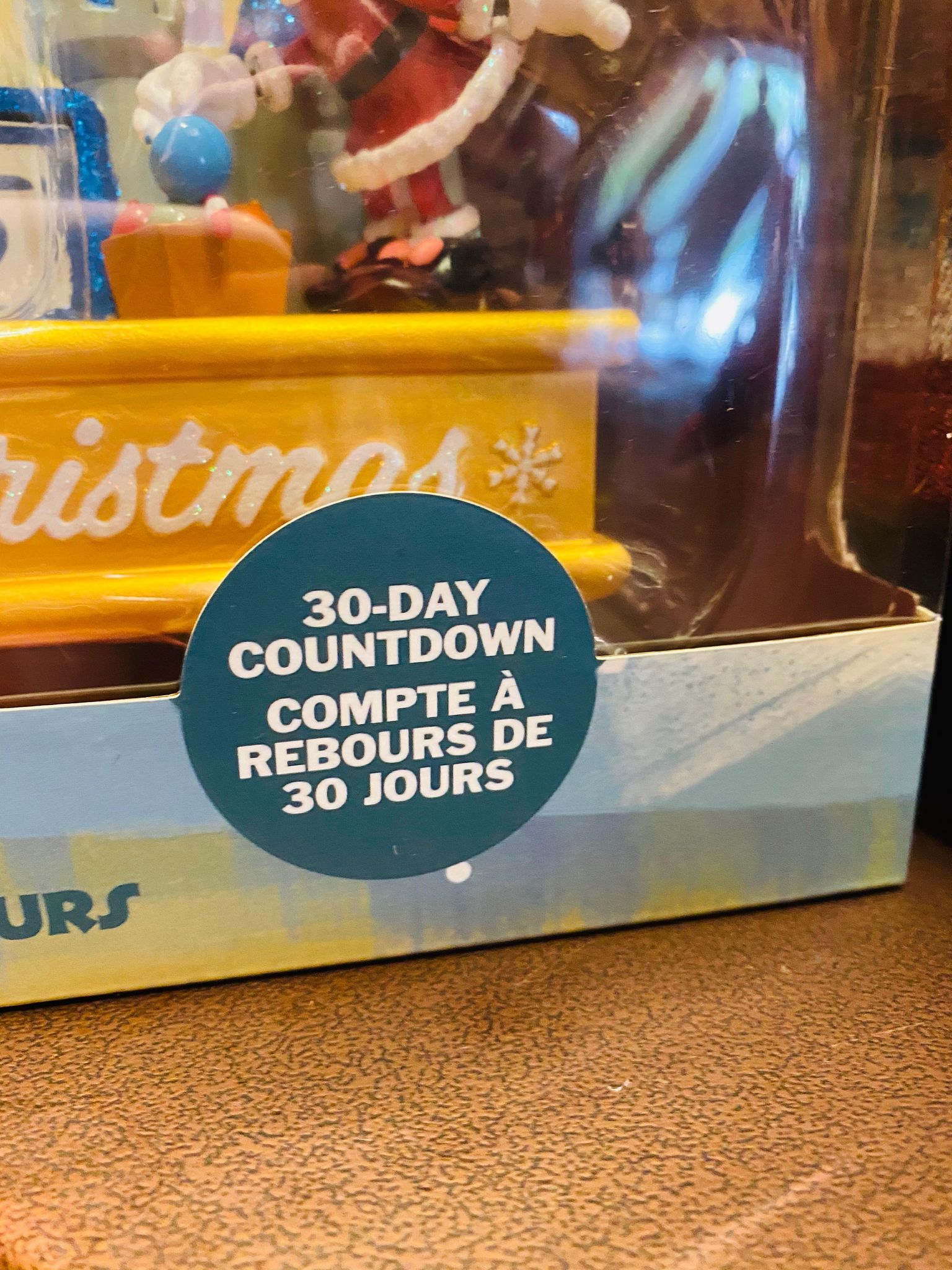 We love all the sweet details on this piece – it is the perfect way to generate excitement as the days go by!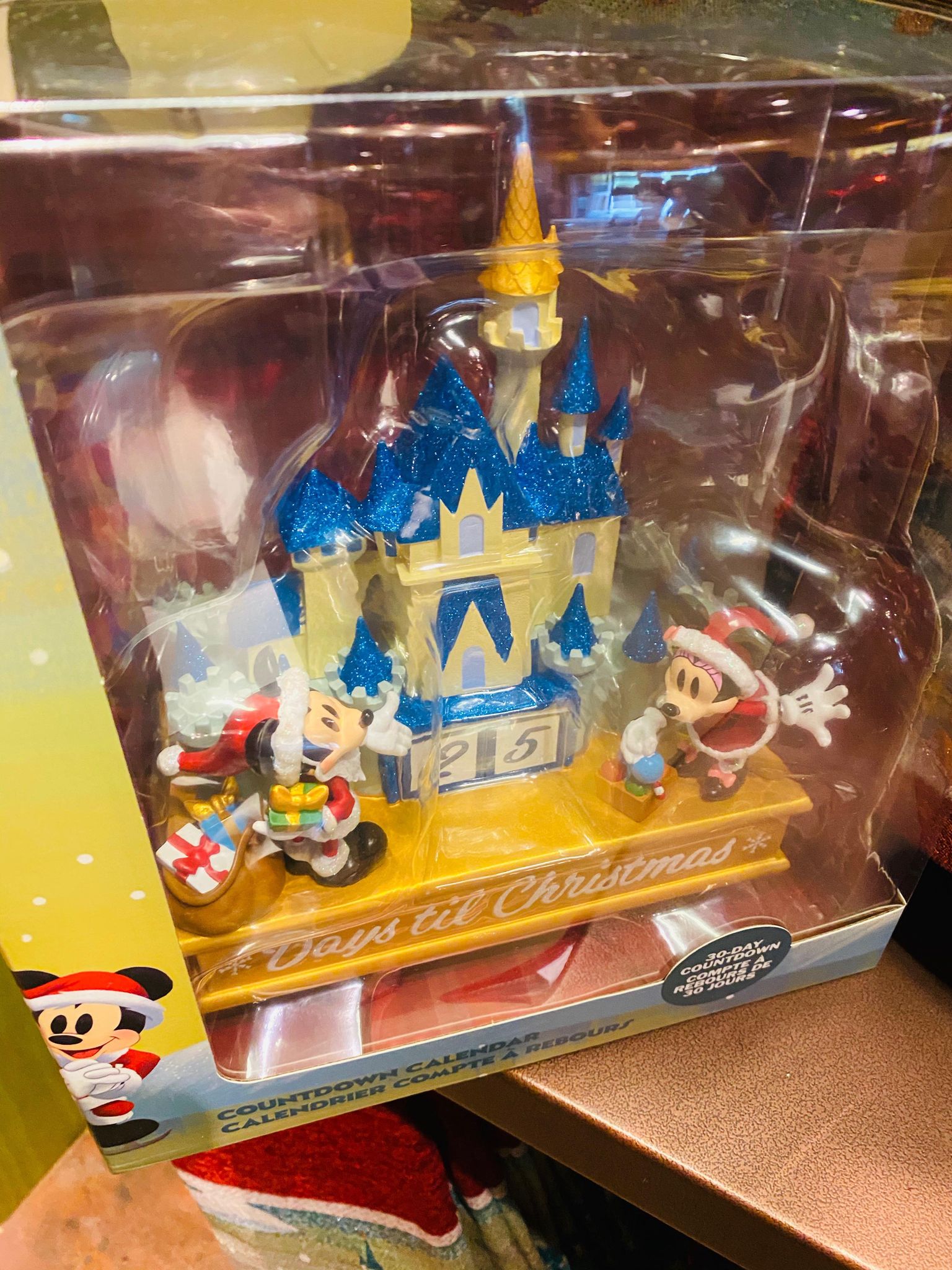 This Countdown calendar retails at Walt Disney World for $49.99!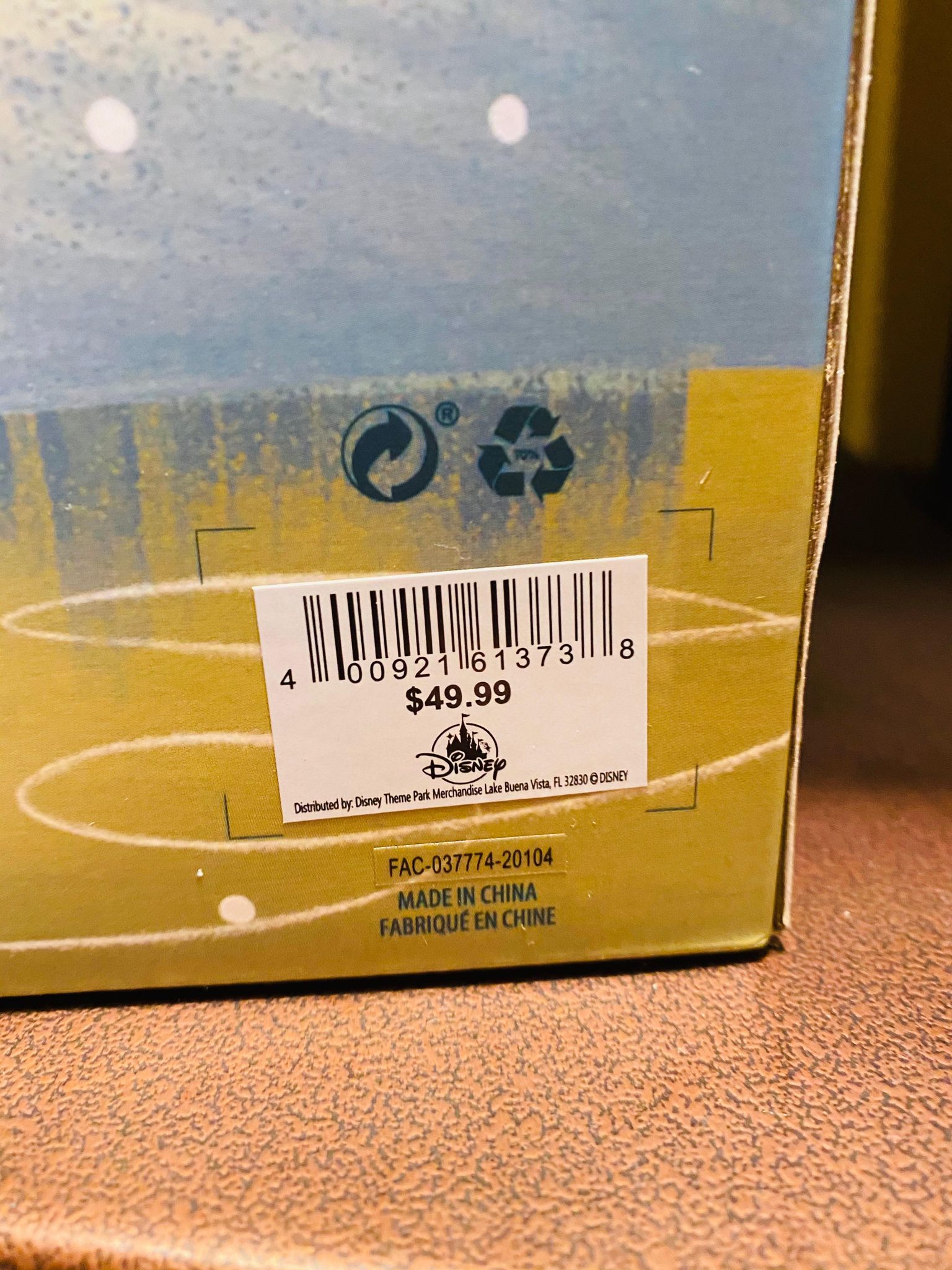 Elegant Celebrate the Season Light Up Figurine
If your Christmas style is more subdued, check out this gorgeous light up glass figurine!  With muted tones of white, silver and gold with red accents, this piece is understated and classy.  The glass dome reminds us of an old fashioned snowglobe.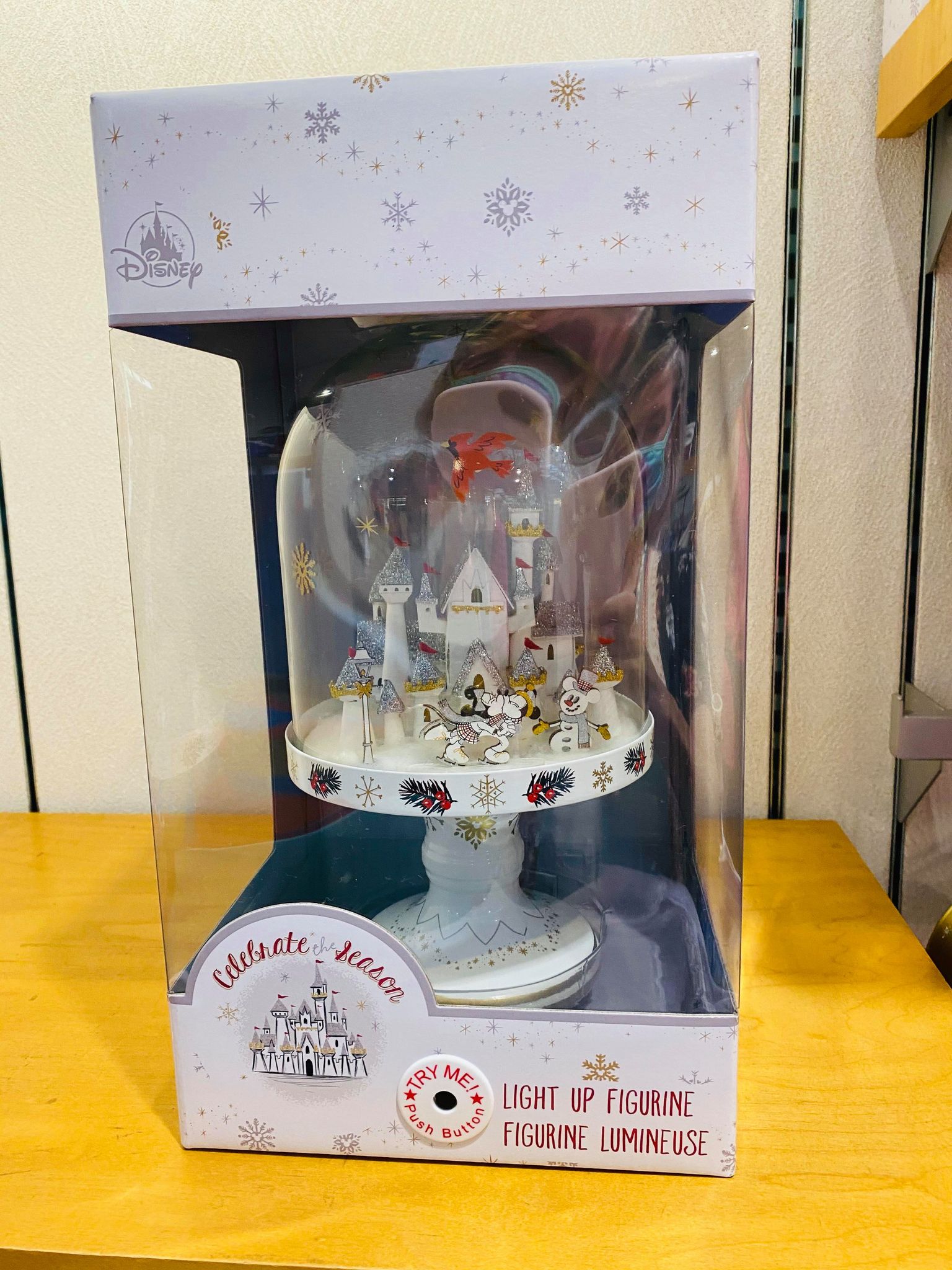 Here's a closer look so you can appreciate all the small details.  Check out all those castle turrets decked out in glitter!  And don't forget all the tiny red flags!  This piece is stunning.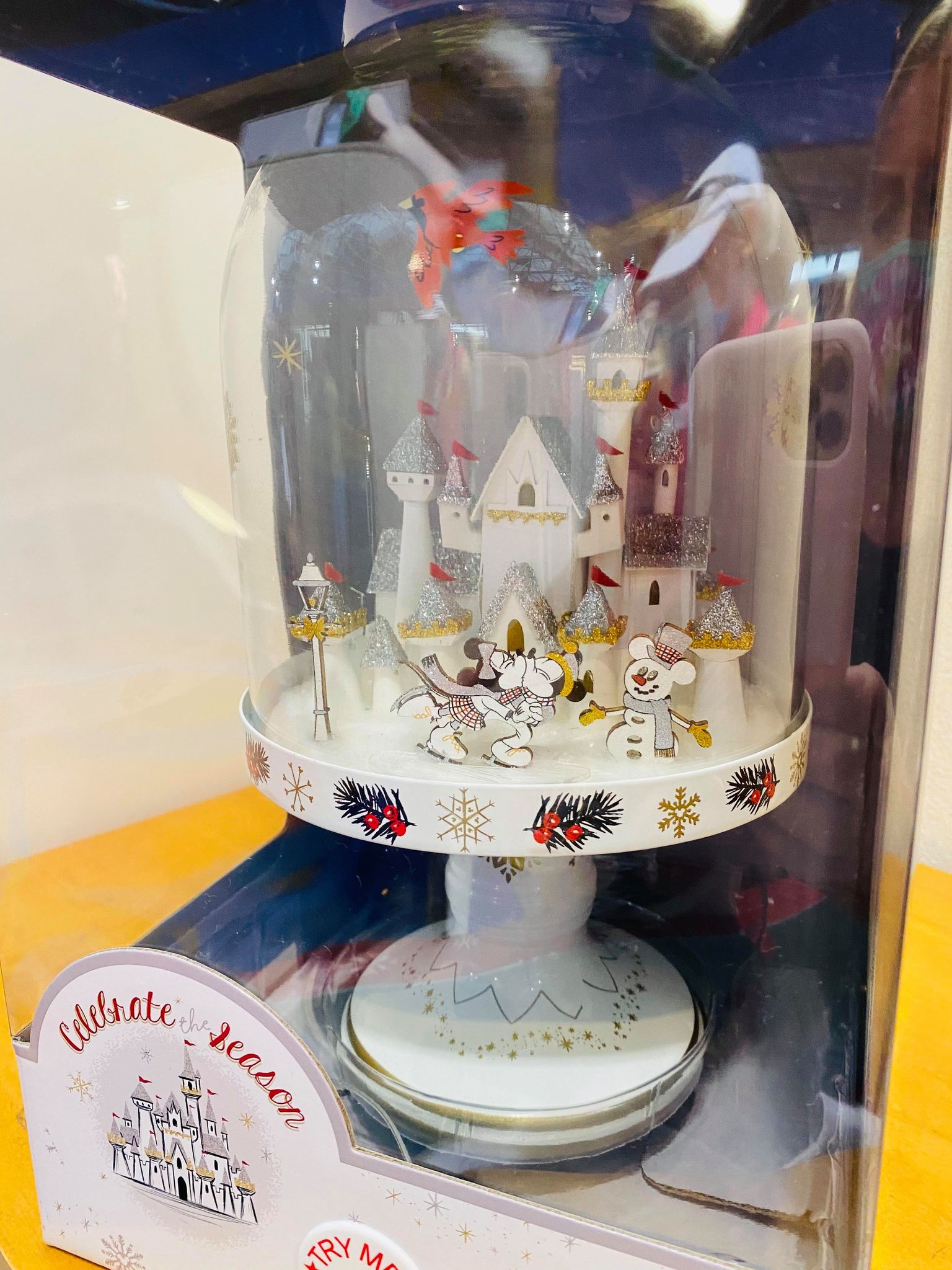 This figurine retails at Walt Disney World for $59.99.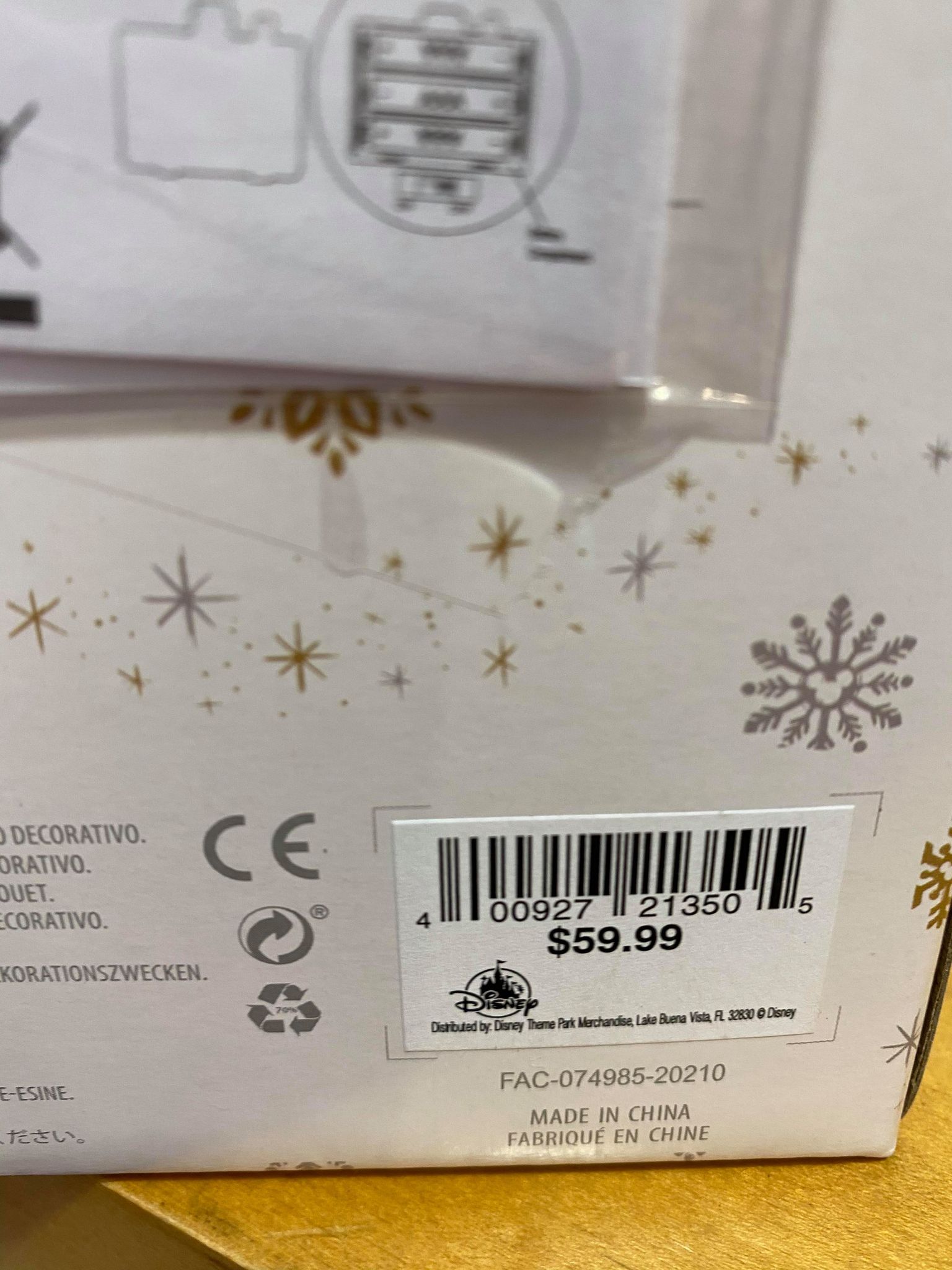 Even More Disney Christmas Decor!
Last but not least, we want to share this Light Up Holiday sign!  Mickey and his pals appear riding a train toward the castle.  This sign features this year's seasonal artwork with Mickey as Santa and the gang all dressed up in shades of red, green, white and aqua.  There are also pink tones on the castle making this sign traditional and modern!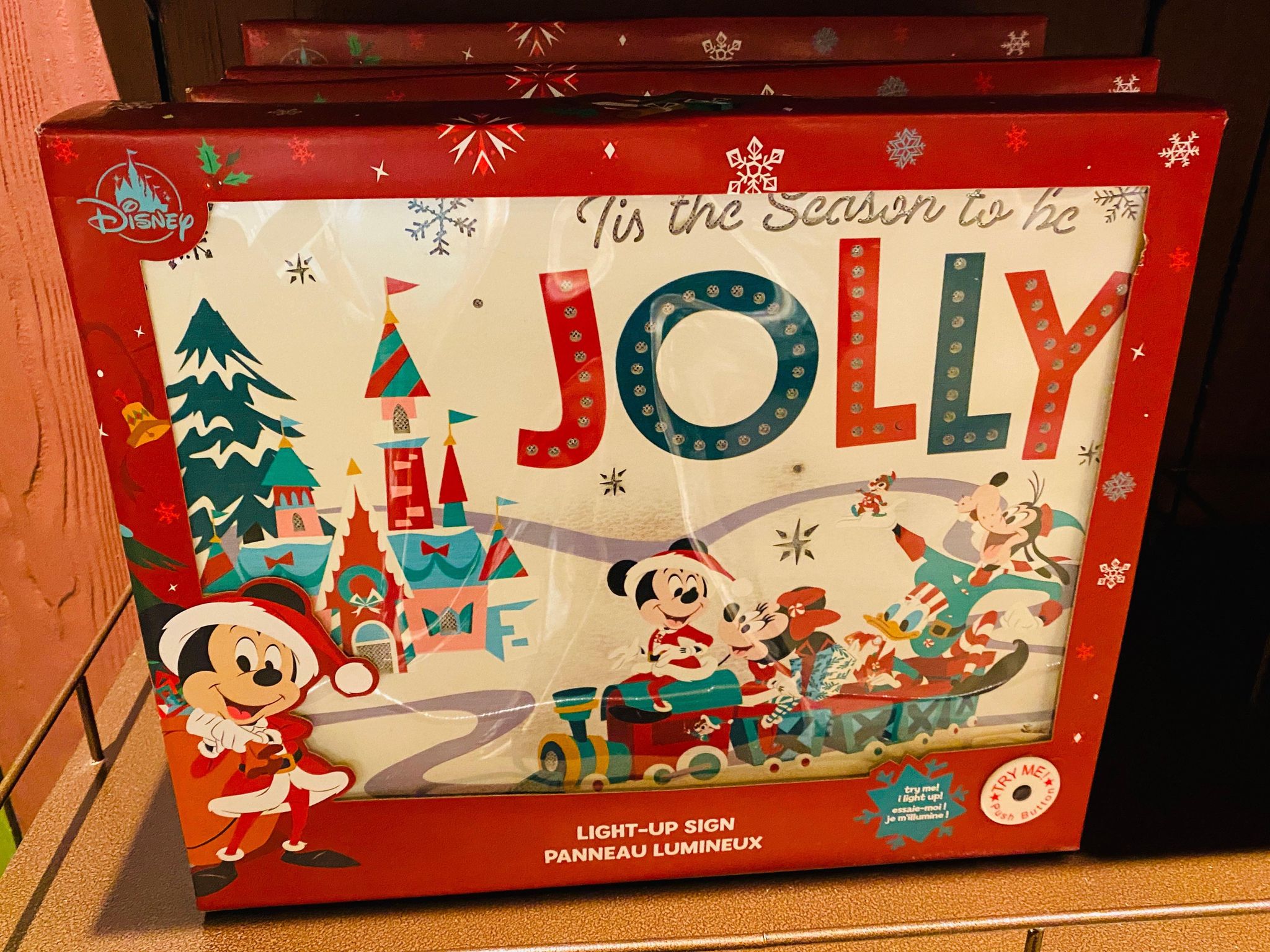 Our favorite part about this sign is that it lights up!  The word "JOLLY" features pin lights as well as the wheels of the train.  Isn't that festive and fun?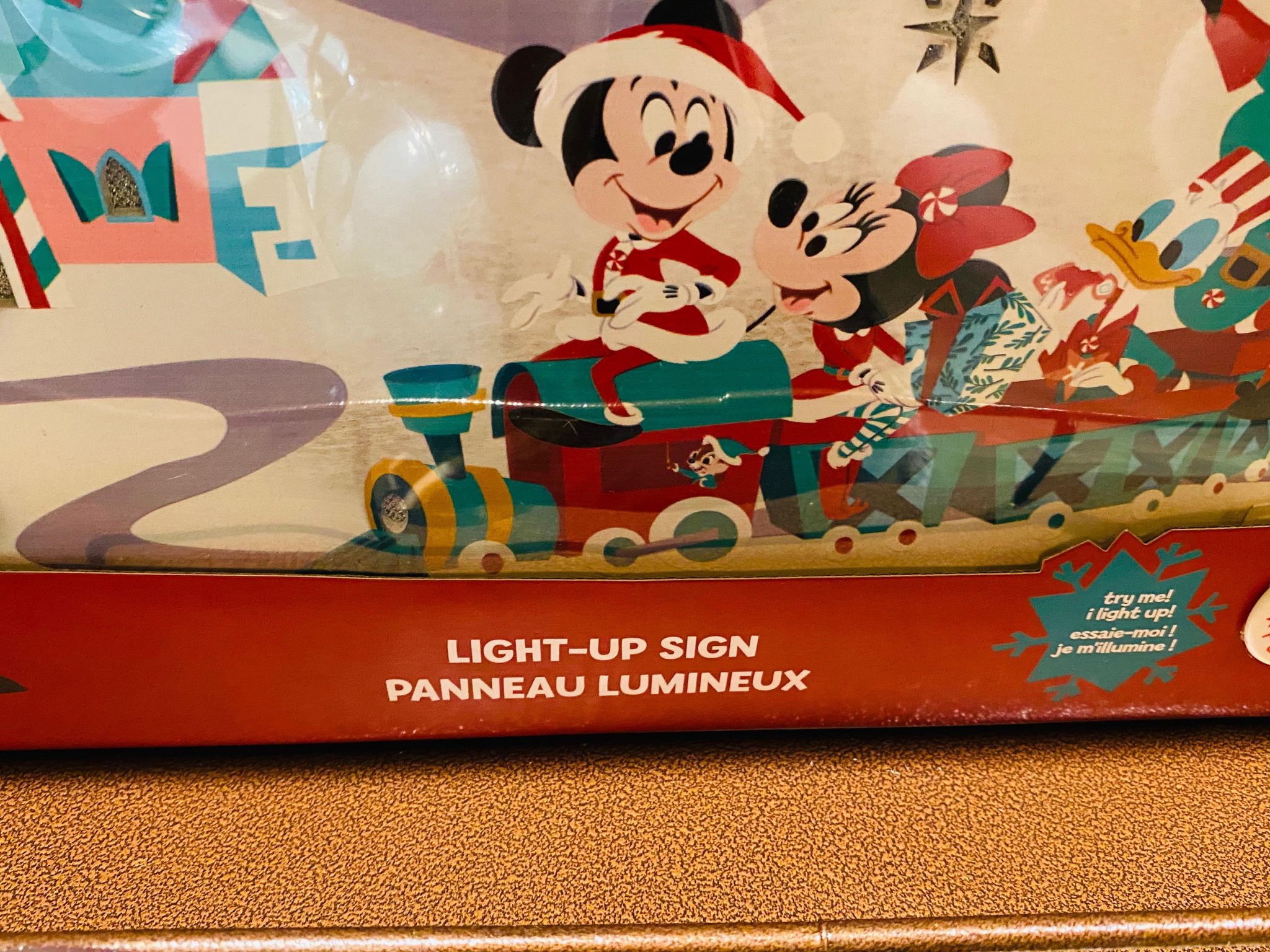 Do you like to deck your halls with Disney Christmas decor?  Tell us in the comments!
Thinking about a visit to Disney?   Simply fill out our form below to get your FREE, no-obligation quote from MickeyTravels!
Find articles like this helpful? Then why not consider working with an Authorized Disney Vacation Planner? As an agent with MickeyTravels, I'm here to help you with everything to make your Disney Vacation Magical.  This includes finding the perfect vacation package, discounts, rate monitoring, and more! Best of all my services are absolutely FREE.  Get in touch via email at AbbyRY@MickeyTravels.com or follow along on Facebook.