Everything tastes better on Holiday Plates!
There's nothing that makes Christmas dinner taste better than eating off festive Holiday plates!  Check out this all new dishware we spotted today at Disney's Contemporary resort!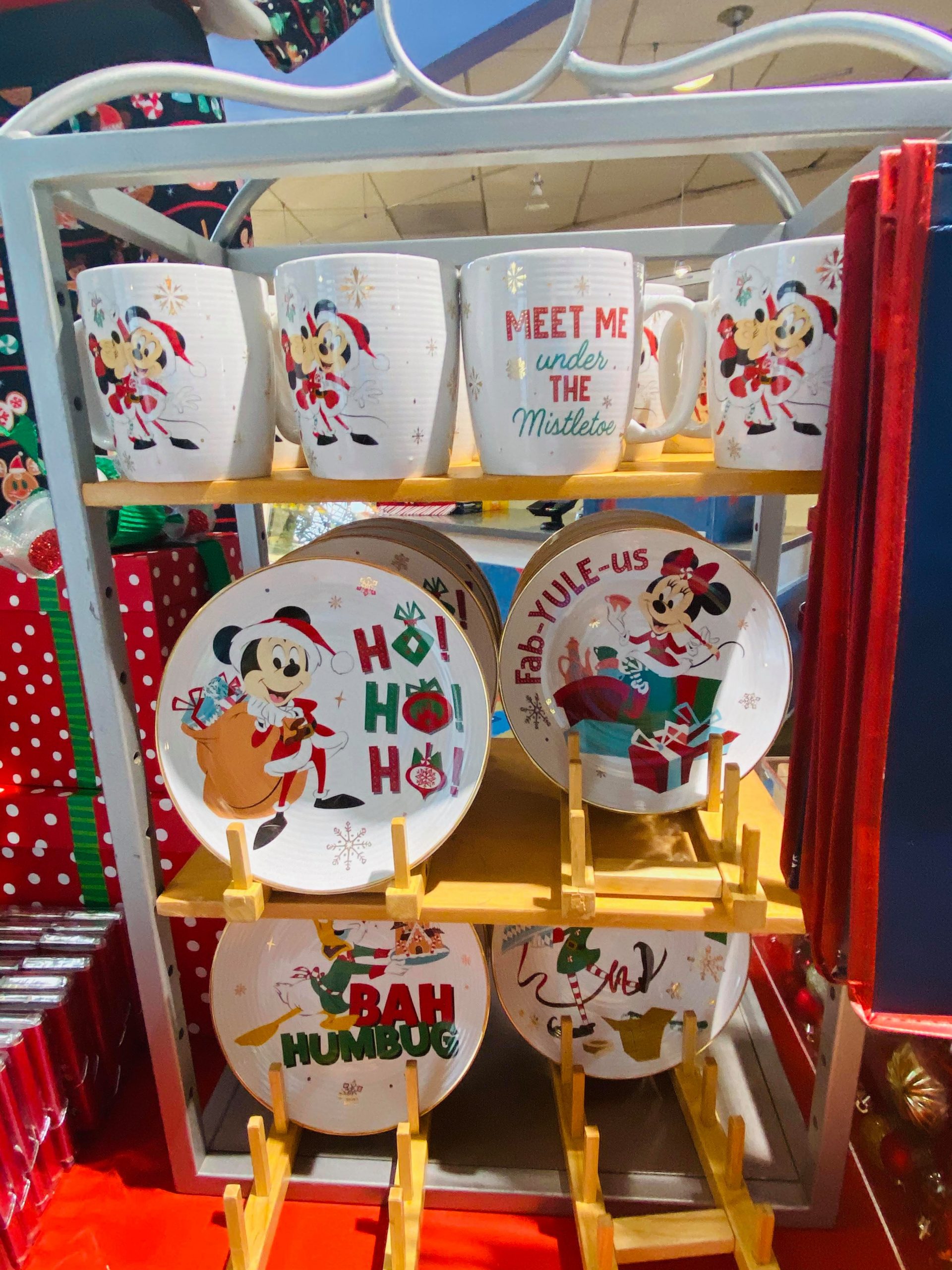 First up, we have a plate featuring the main mouse himself!  Mickey is all dressed up as Santa Claus, carrying a bag full of presents!  This plate also has the words "Ho! Ho! Ho!" in a festive red and green font with the Os appearing as ornaments!

The next plate features Minnie Mouse!  As the plate itself states, she does indeed look "Fab-Yule-us" in her red elf outfit.  She's wearing a red bow with a peppermint accent and an adorable green belt and green and white striped stockings!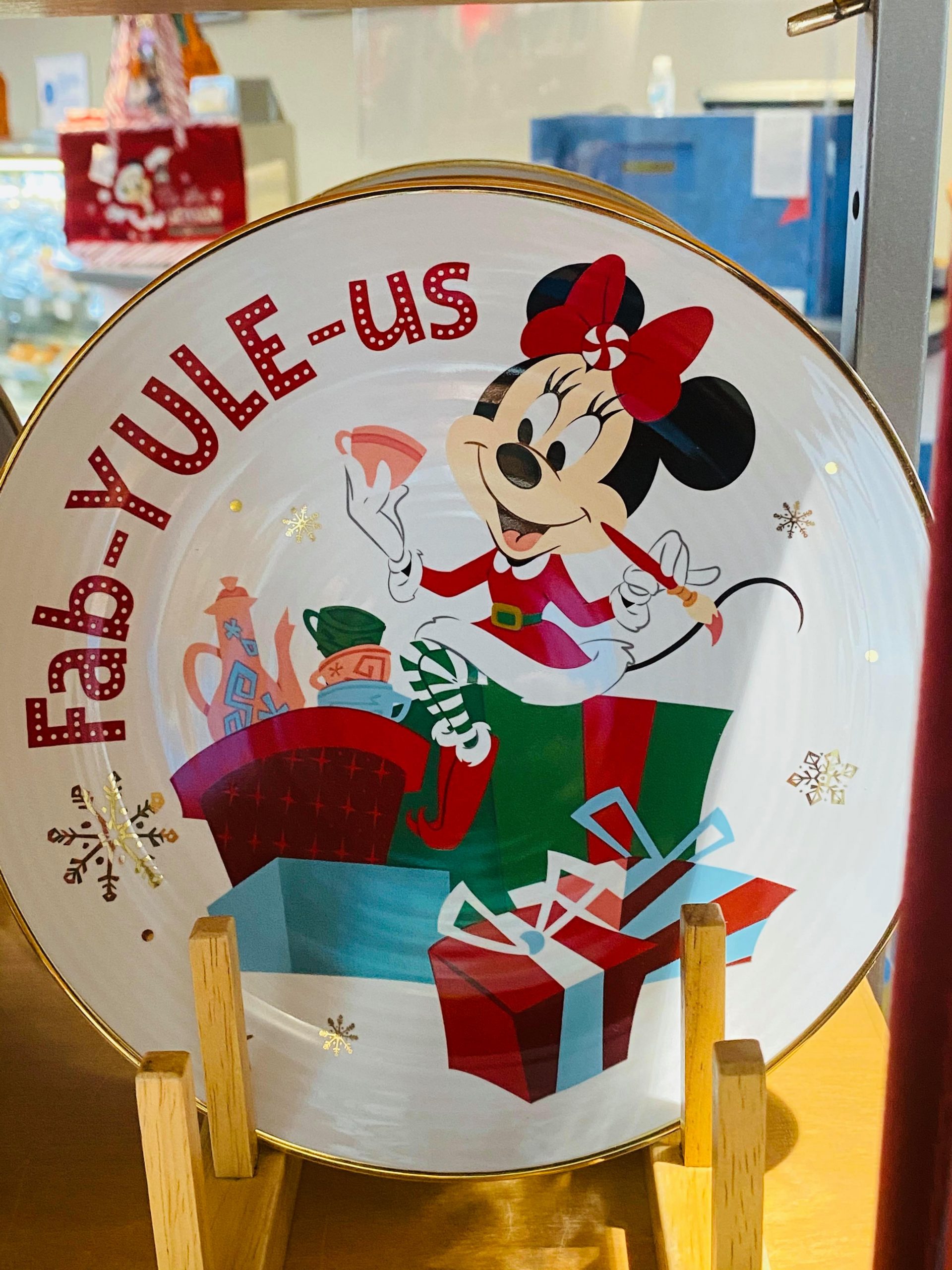 All Your Favorite Characters on these Holiday Plates!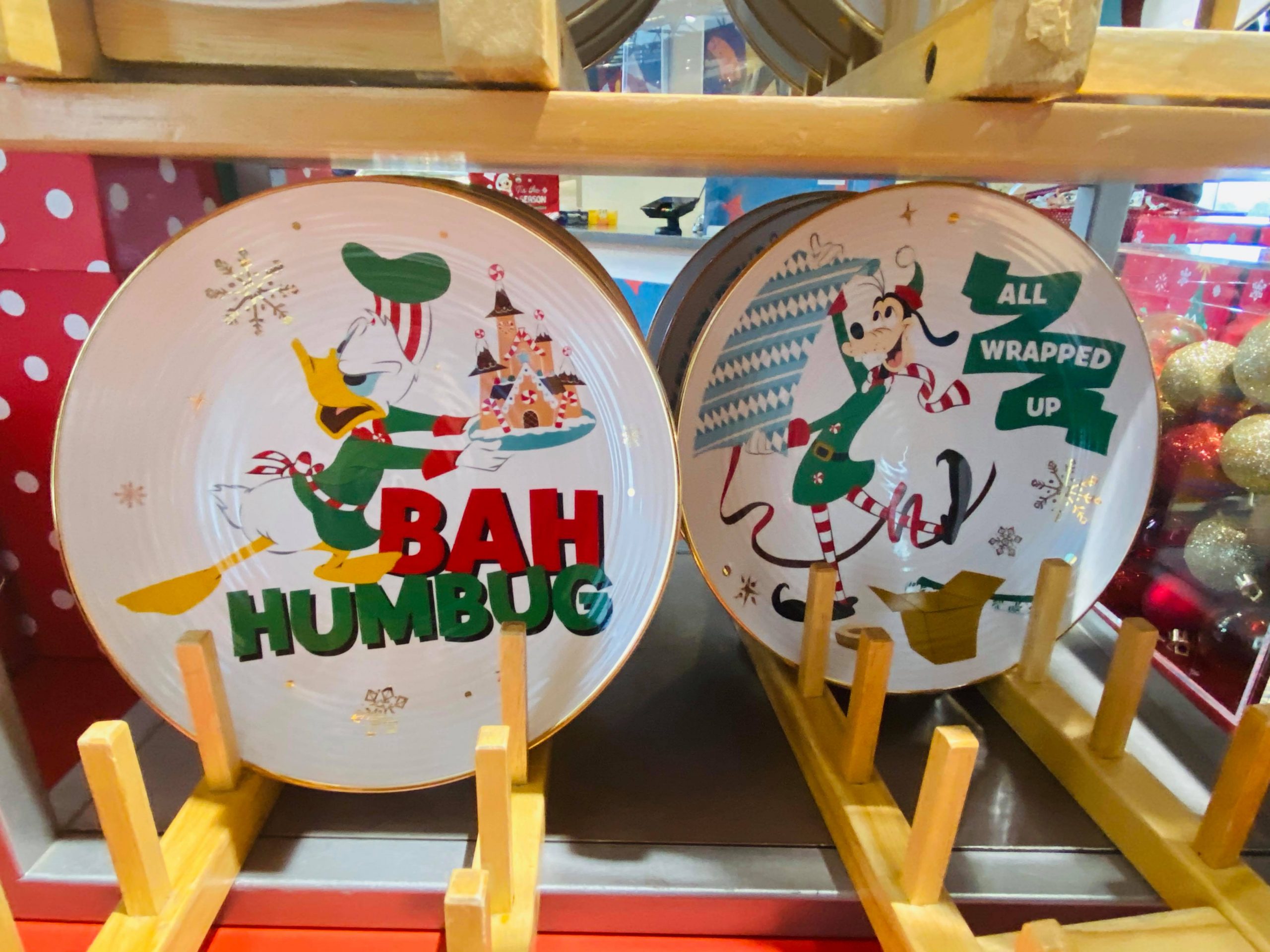 Everyone loves Goofy and this dish really captures his carefree personality.  His dish appears with the phrase "All Wrapped Up" and he appears with a roll of wrapping paper along with ribbon wrapping all around his leg!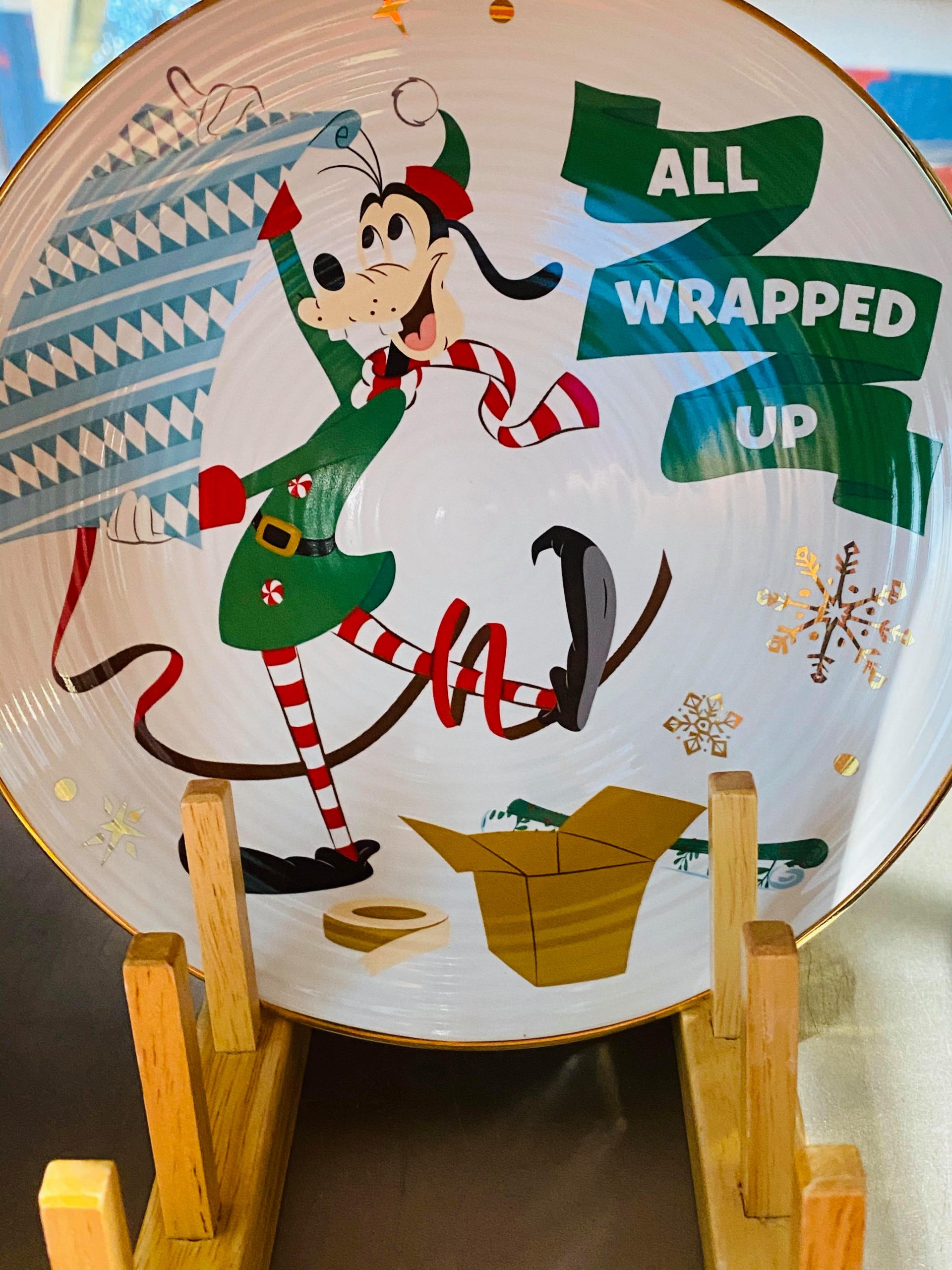 Last but not least, Donald appears holding a gingerbread house and of course his plate has the words "Bah Humbug!"  He is dressed with a festive chef's hat and apron.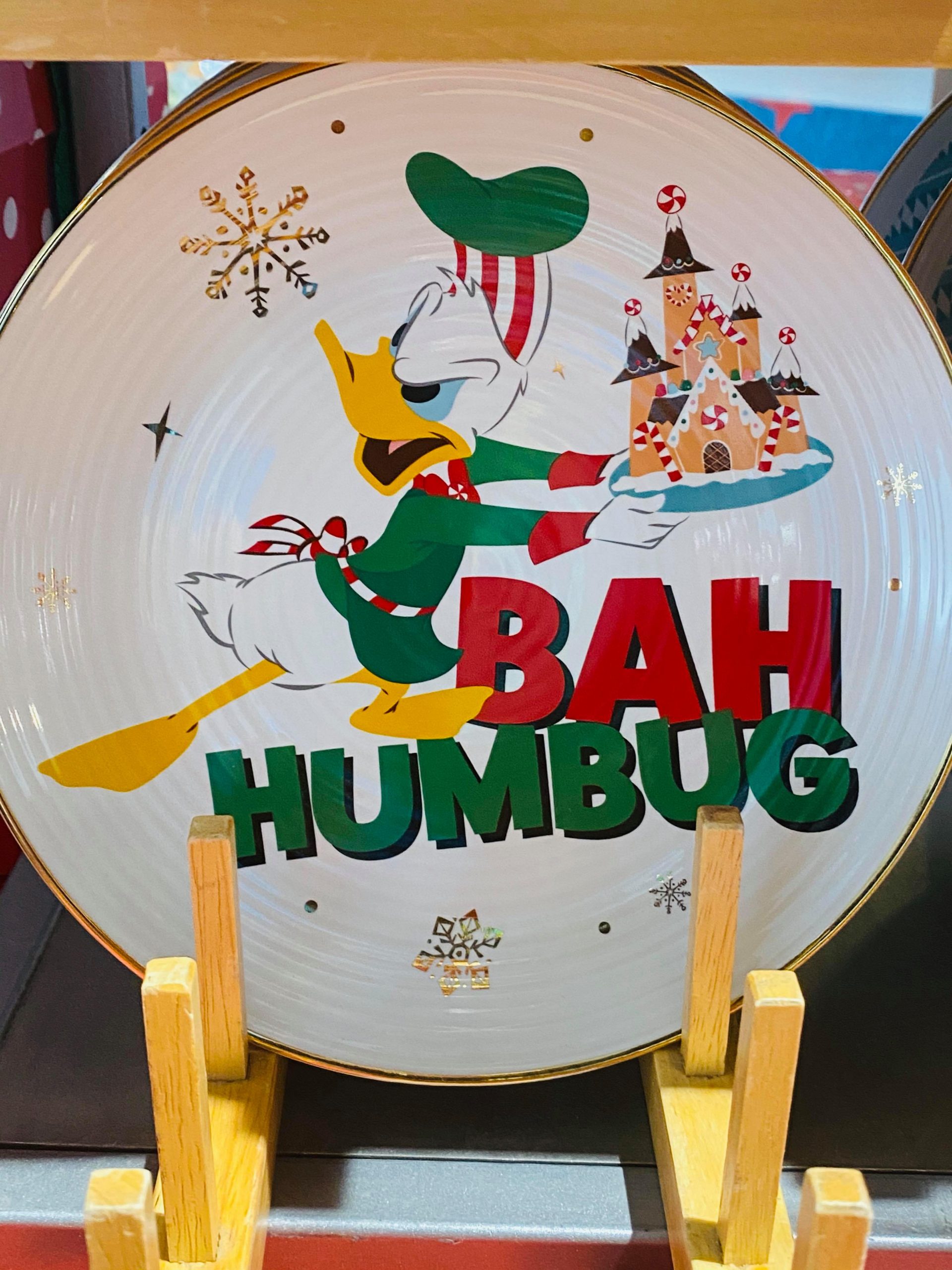 All of these plates feature a slightly raised circular detail along with a gold edge and gold snowflake accents that make them feel very high end.  They retail for $14.99 each!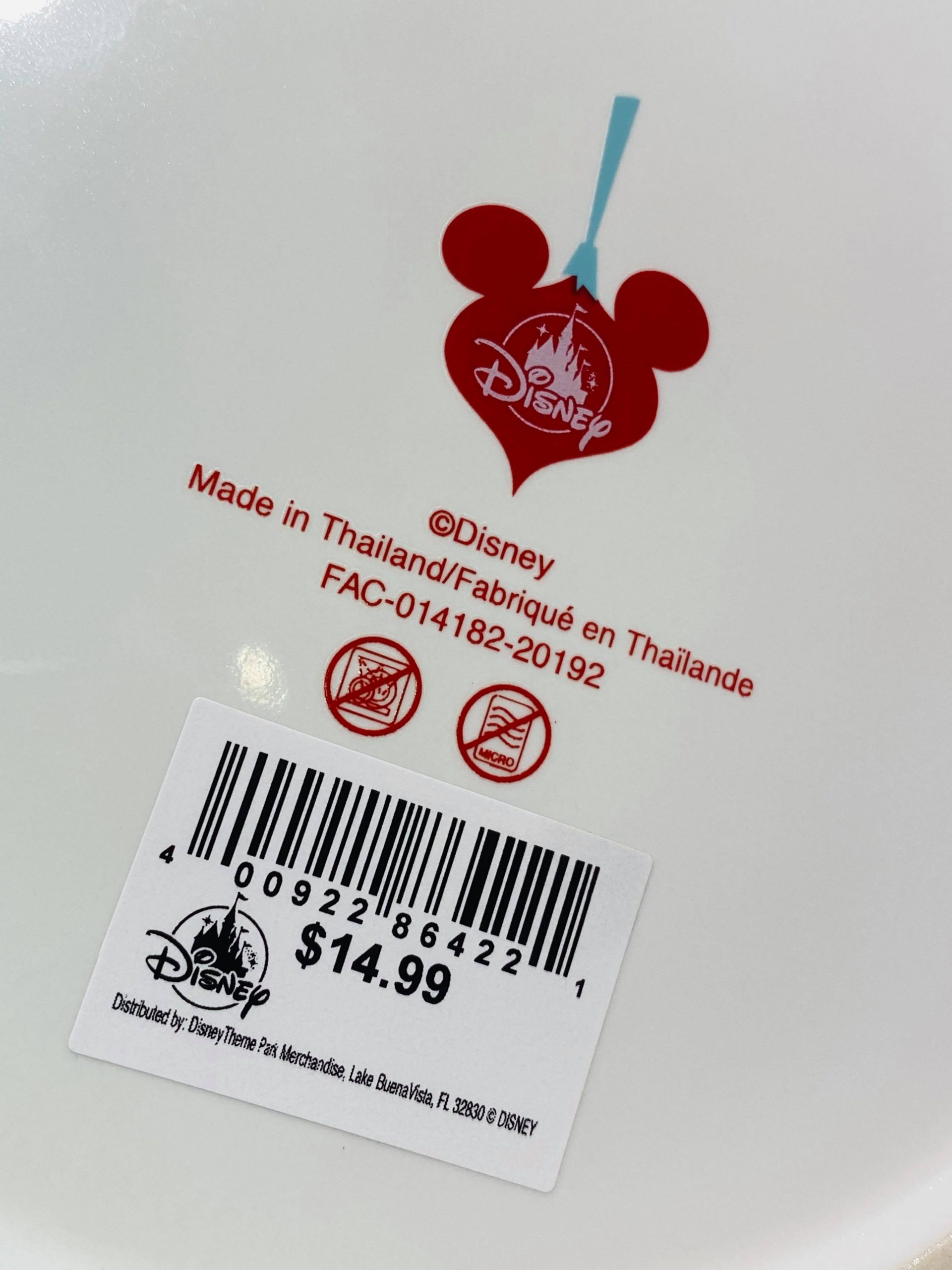 We also spotted this Christmas Tray that showed up at Ye Old Christmas Shoppe a few months back!   Click over for more details on this gorgeous piece!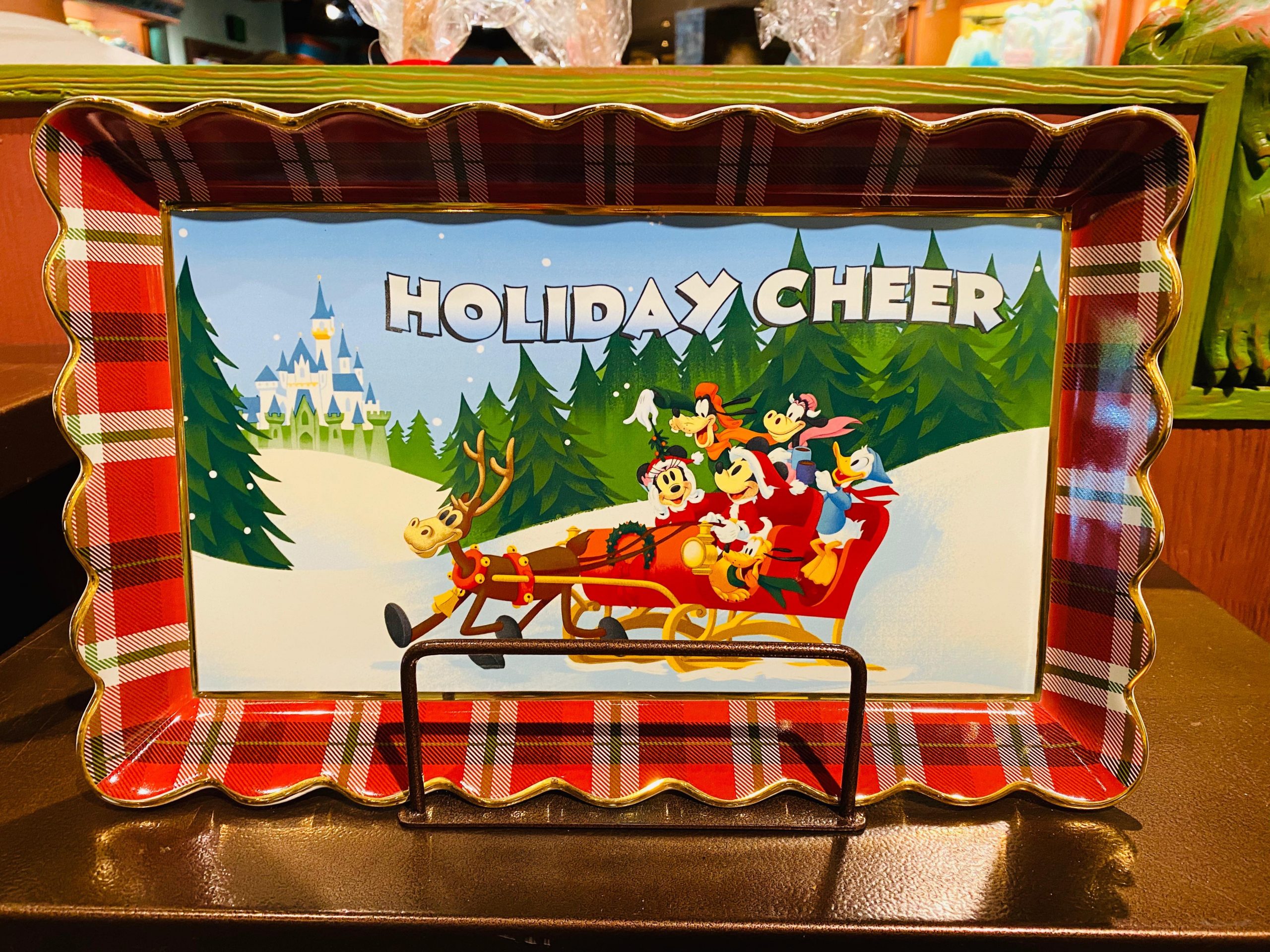 We could not be more excited about all the new Holiday merchandise popping up around the World!  What do you like best?
Thinking about a visit to Disney?   Simply fill out our form below to get your FREE, no-obligation quote from MickeyTravels!
Find articles like this helpful? Then why not consider working with an Authorized Disney Vacation Planner? As an agent with MickeyTravels, I'm here to help you with everything to make your Disney Vacation Magical.  This includes finding the perfect vacation package, discounts, rate monitoring, and more! Best of all my services are absolutely FREE.  Get in touch via email at AbbyRY@MickeyTravels.com or follow along on Facebook.