Imitation Leather Mickey Ears Debut at the Magic Kingdom
A pair of Mickey ears is the perfect item to complete any outfit in the Disney theme parks. Luckily, Disney has provided us with tons of options! There are Mickey Ear styles with sparkles, veils, flowers, and super-sized bows to choose from. However, with the release of the newest Mickey ears Disney has returned to a classic rendition of this must have item.
The Mickey Ears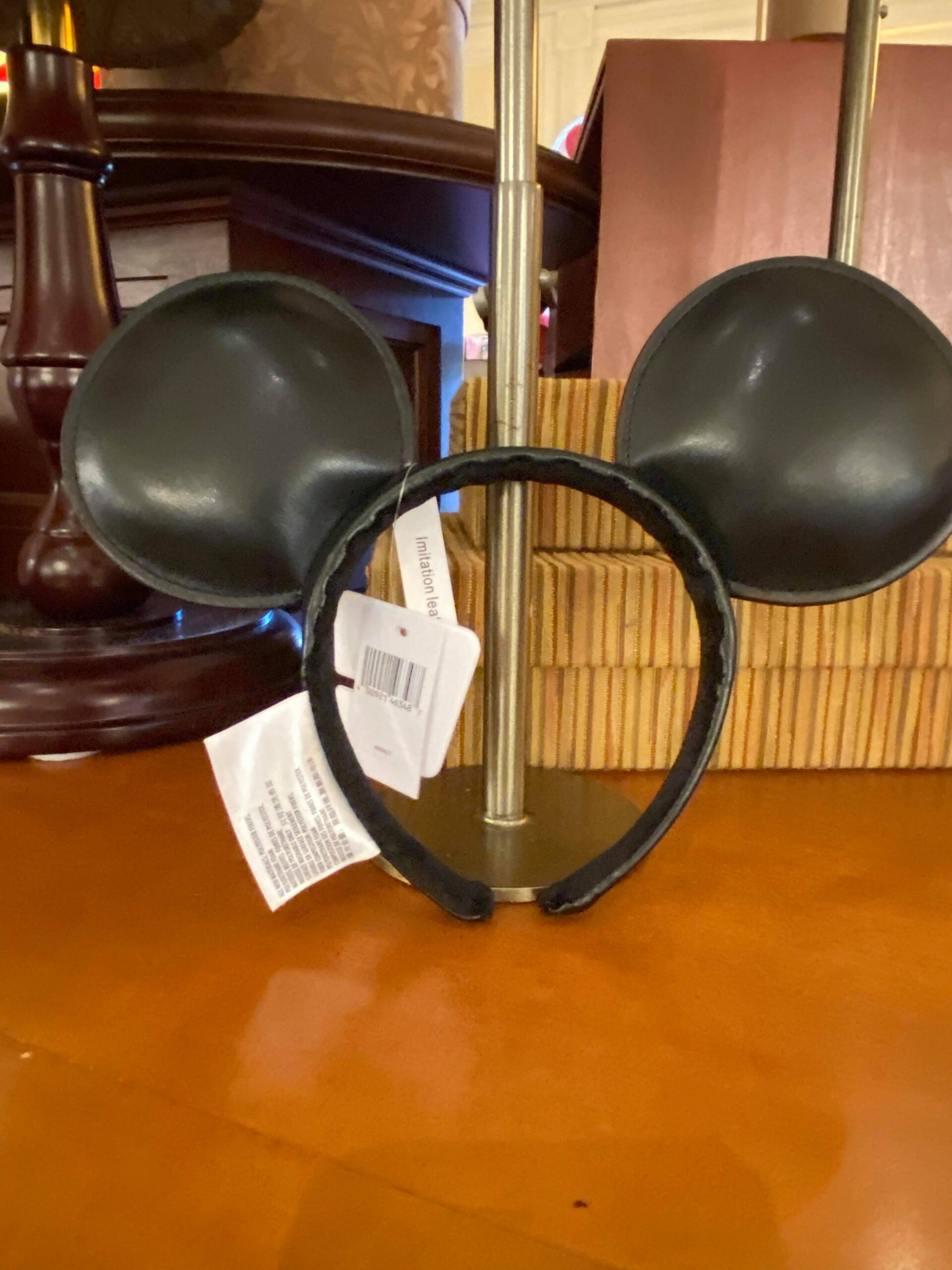 In a time when all of our worlds have been flipped upside down sometimes it's nice to find a classic done in a new way. These new Mickey ears remind me of the classic Mickey Hats that have been the must have souvenir for decades. However, this pair has been updated to the very popular headband ear style.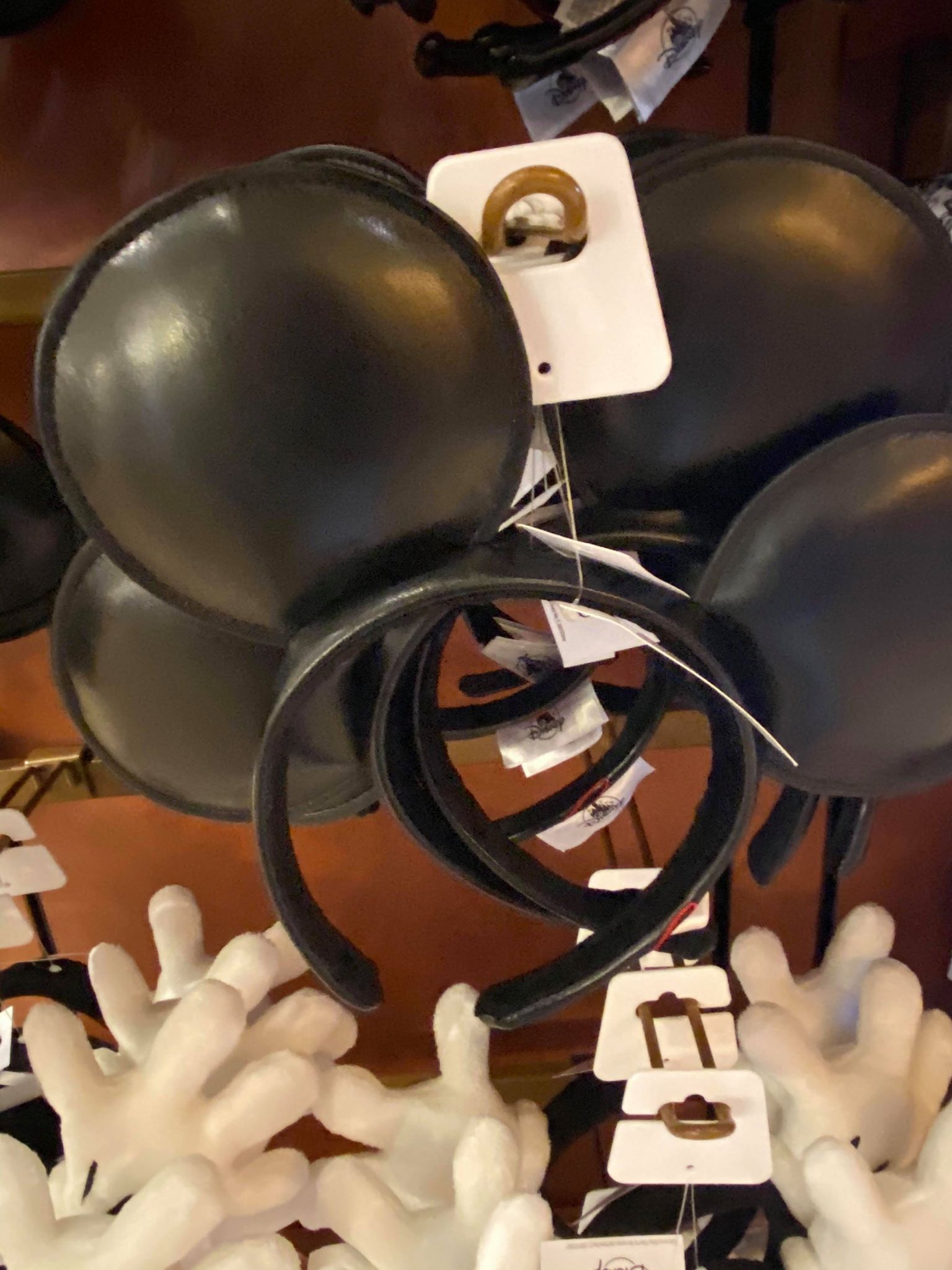 The traditional look is simple with two classic circled shaped Mickey ears on top of a black headband, but the leather like material gives it a modern feel. These are Mickey's ears – so, there is no bow attached.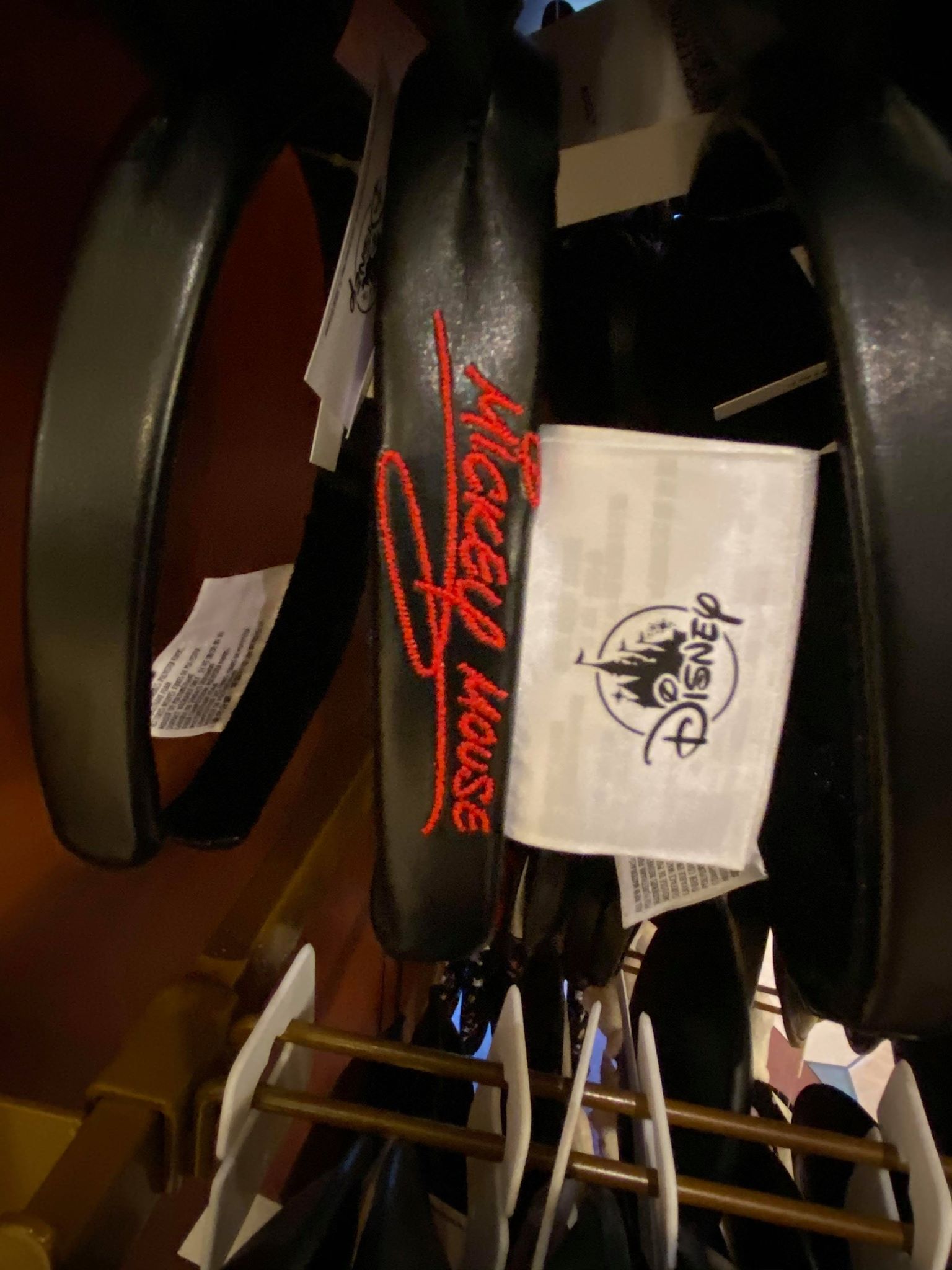 Mickey Mouse's traditional signature is embroidered in a bright red on the side of the all black headband. The signature adds a fun detail to the otherwise simple pair of ears.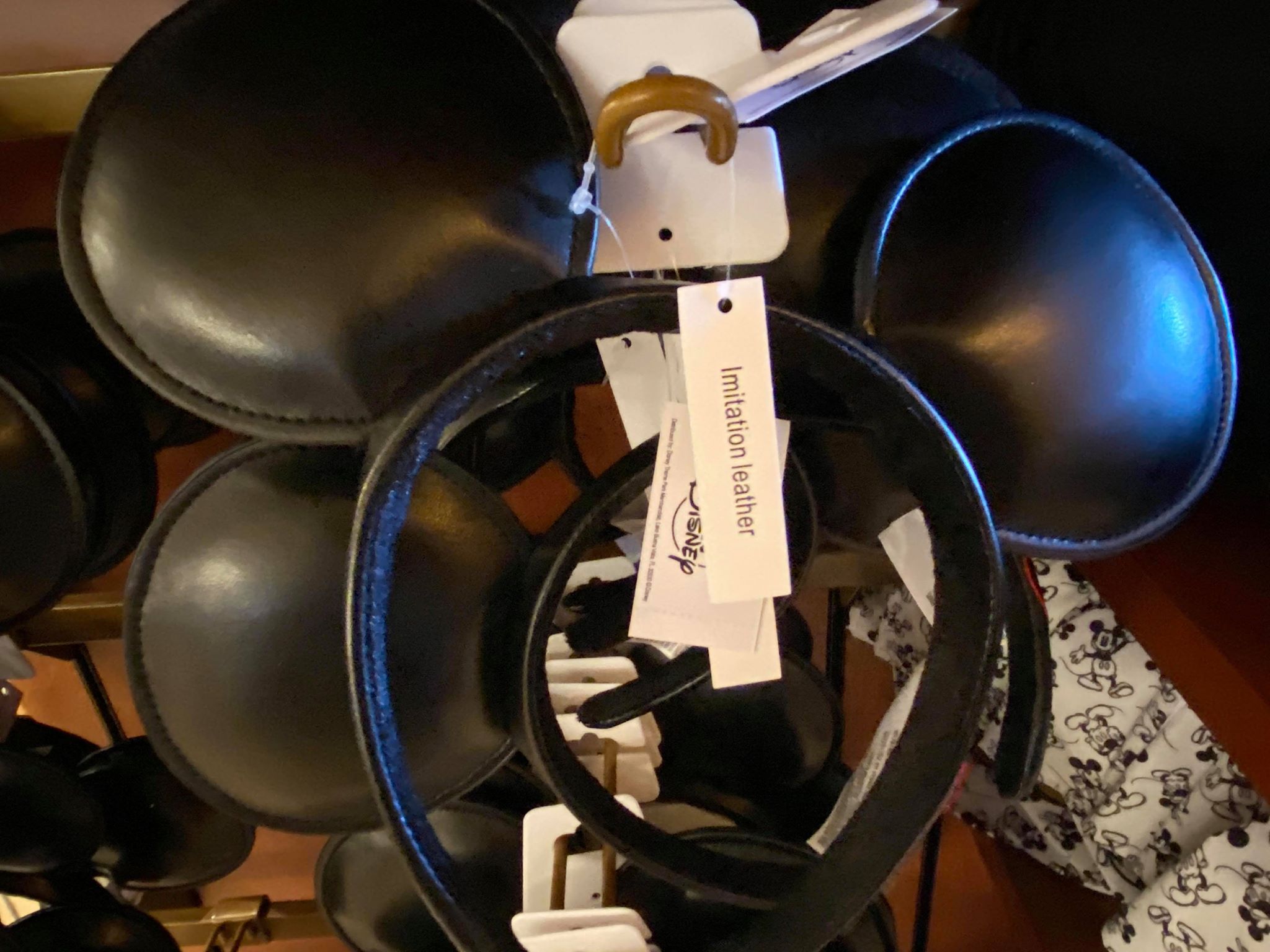 There is a merchandise tag on the all black ears indicating that they are indeed made from imitation leather.
Where to Find the Ears
So far, these magical Mickey Ears have been spotted in The Emporium in Magic Kingdom and World of Disney in Disney Springs. They retail for $29.99, just like most of the Disney ears.
This simple pair of ears is a sophisticated way to top any outfit with some Disney flare. The ears are versatile and would be a great pick for an over the top Disney bound. The classic look would also be great for a person who wants to pack light with one pair of ears to go with everything.
Thinking about a visit to Disney? Getting started is easy!  Simply fill out our form below to get your FREE, no-obligation quote from MickeyTravels!
Find articles like this helpful? Then why not consider working with an Authorized Disney Vacation Planner? As an agent with MickeyTravels, I'm here to help you with everything you need to make your Disney Vacation Magical- including finding the perfect vacation package, discounts, rate monitoring, and more! Best of all my services are absolutely FREE.  Get in touch via email at ASeeds@MickeyTravels.com or follow along on Facebook.