New Coca-Cola x Walt Disney World Resort Collection Available at Disney Springs
Who doesn't love an ice-cold Coke? And who doesn't love Disney!? The Coca-Cola store at Disney Springs just debuted a new line of merchandise celebrating both of these all-American classics.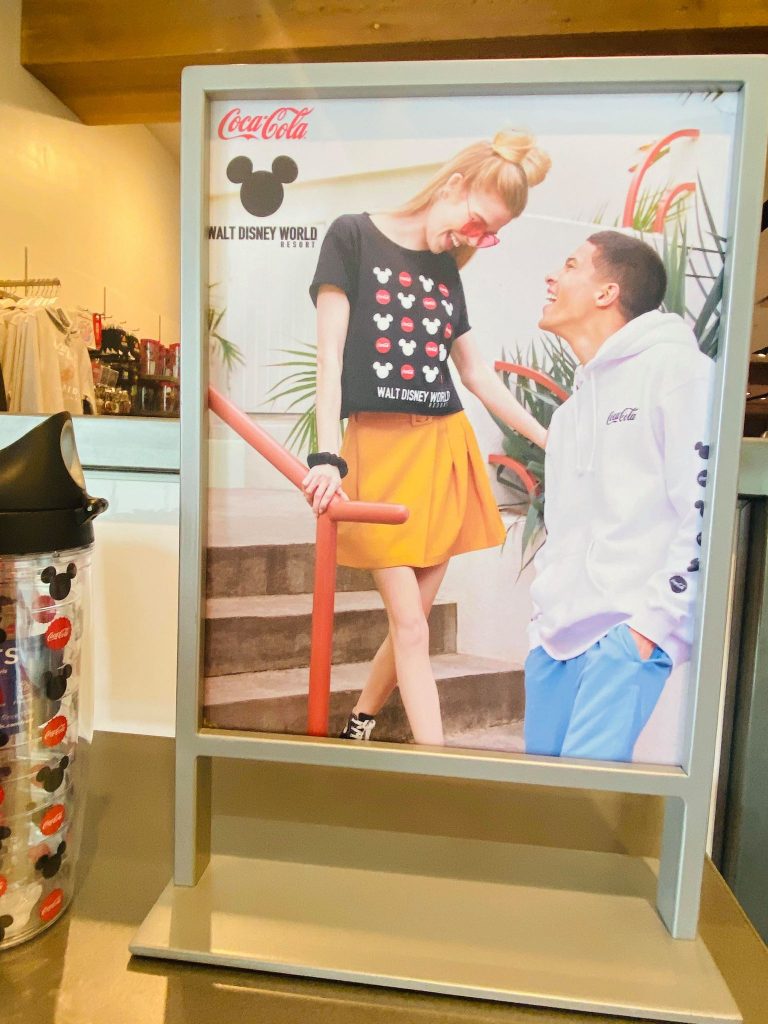 Disney Fashion Blog was there today to snap some pics of these cool new styles. Let's check them out!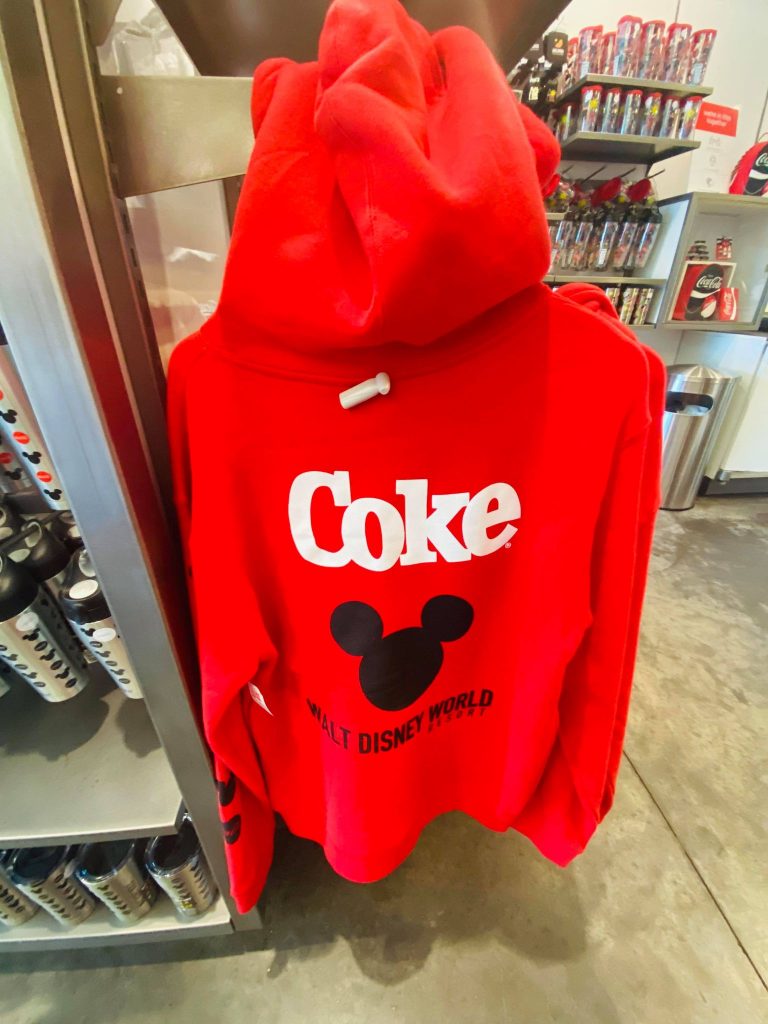 Coke/Walt Disney World Resort Sweatshirt ($66.95)
This hooded pullover sweatshirt features the Coca-Cola logo on the front chest. The back says "Coke" and has a Mickey-icon and "Walt Disney World Resort" across the bottom.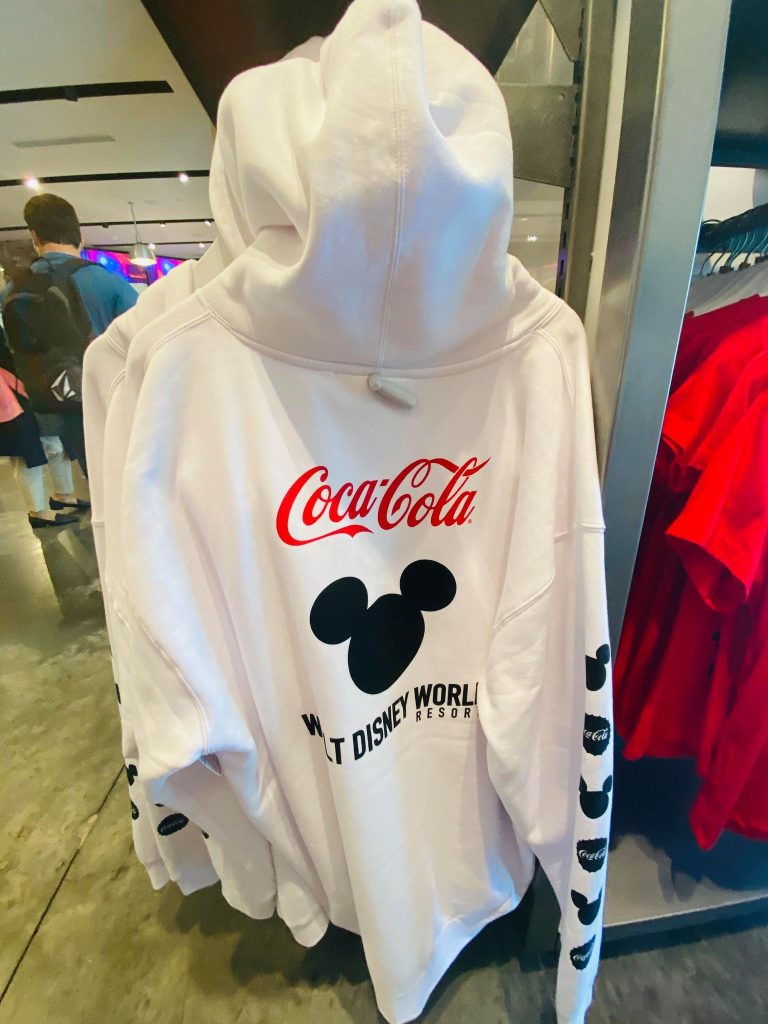 The white version is exactly the same, except it says "Coca-Cola" on the back instead of just "Coke". Both styles have alternating Coca-Cola bottle caps and Mickey heads down the sleeves.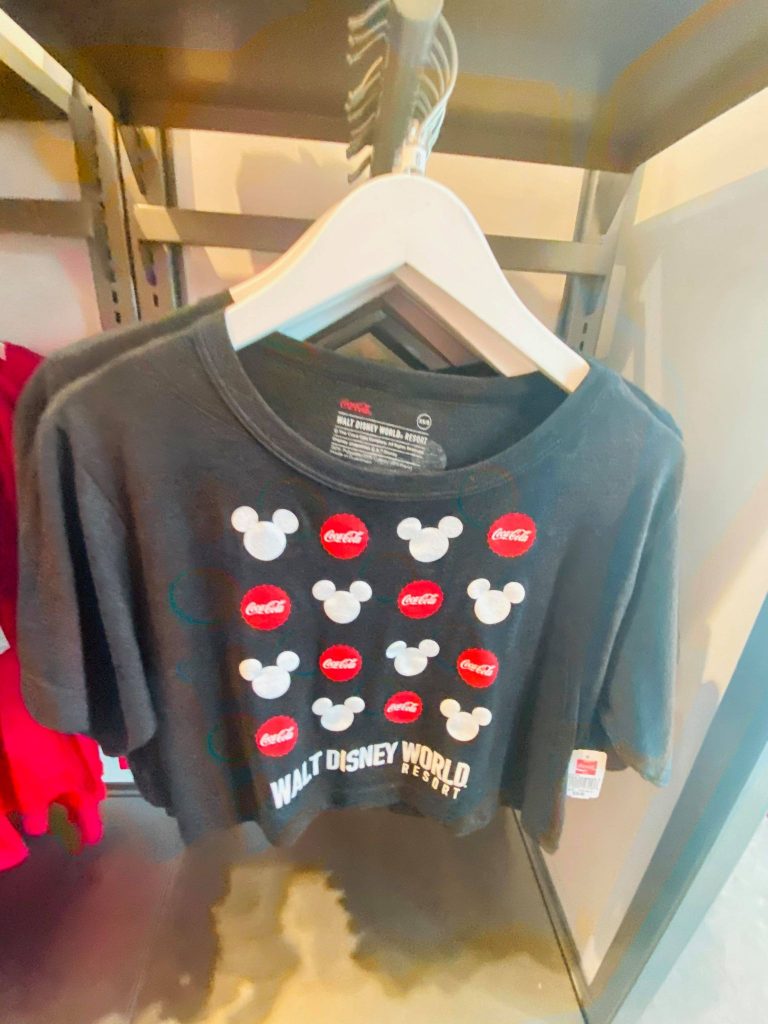 Black Cropped Tee ($29.95)
The front of this on-trend tee features Mickey icons and Coca-Cola bottle caps. The back features a single Mickey icon and "Walt Disney World Resort" below that.
Red Classic T-Shirt ($24.95)
Some things are meant to be classics, like Coca-Cola or a basic t-shirt. This simple tee features the Coca-Cola logo, a Mickey icon, and "Walt Disney World Resort" on the left chest.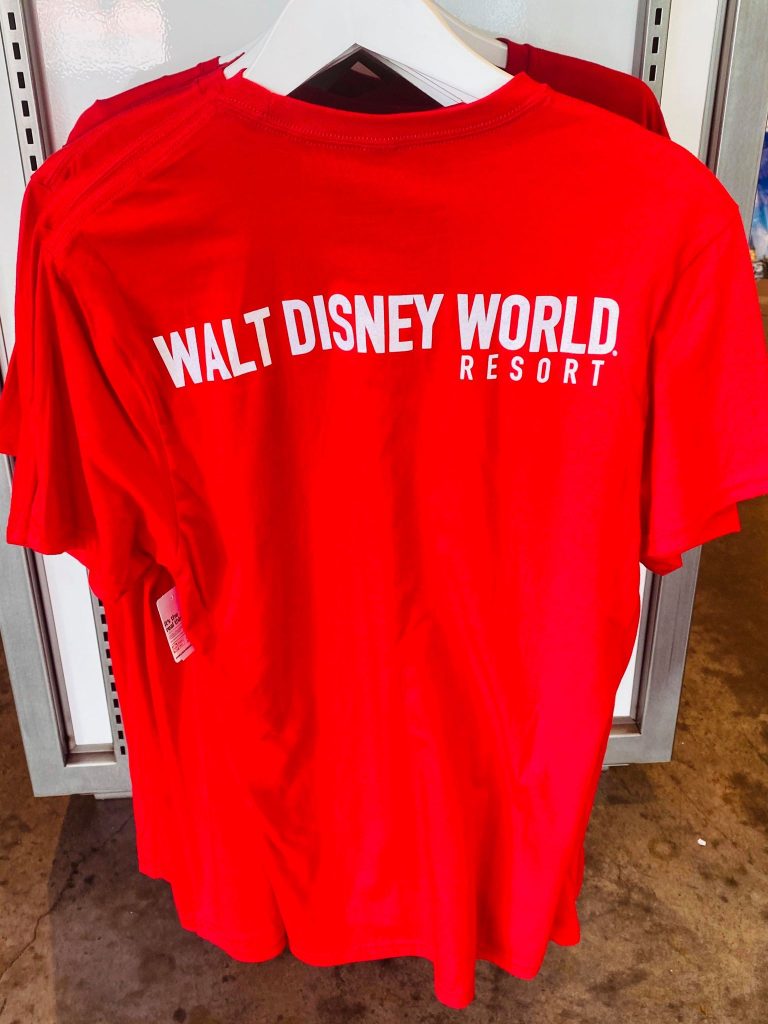 The back is simple as well, with the Walt Disney World Resort logo emblazoned across the shoulders.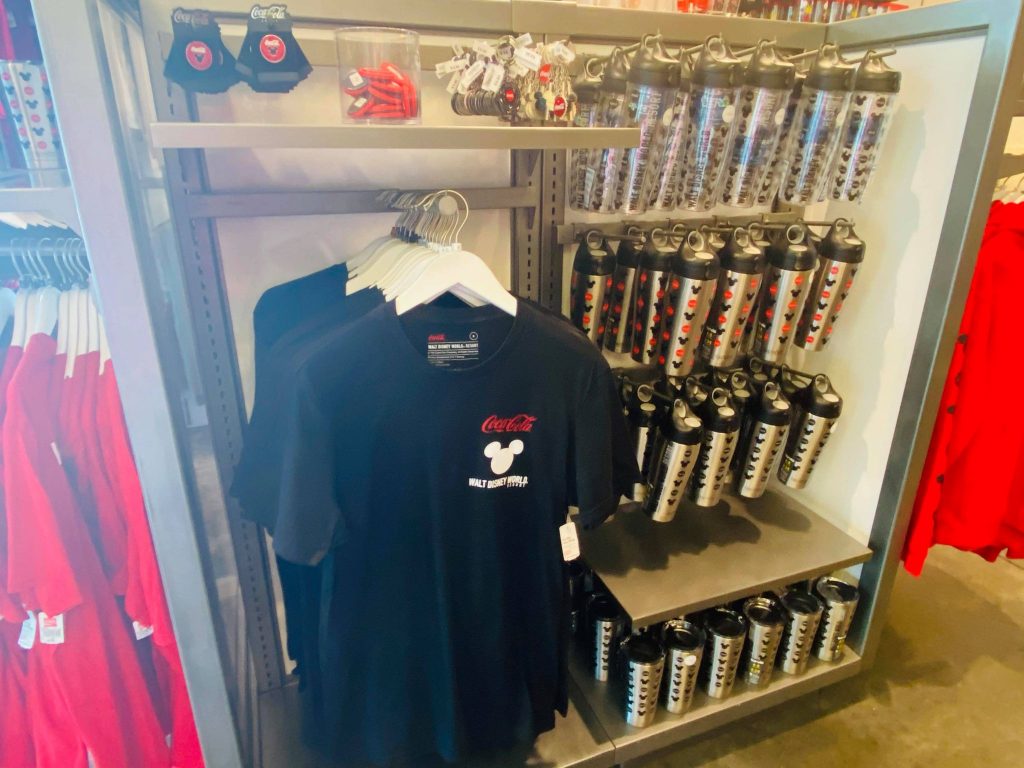 This t-shirt is also available in black with white and red details.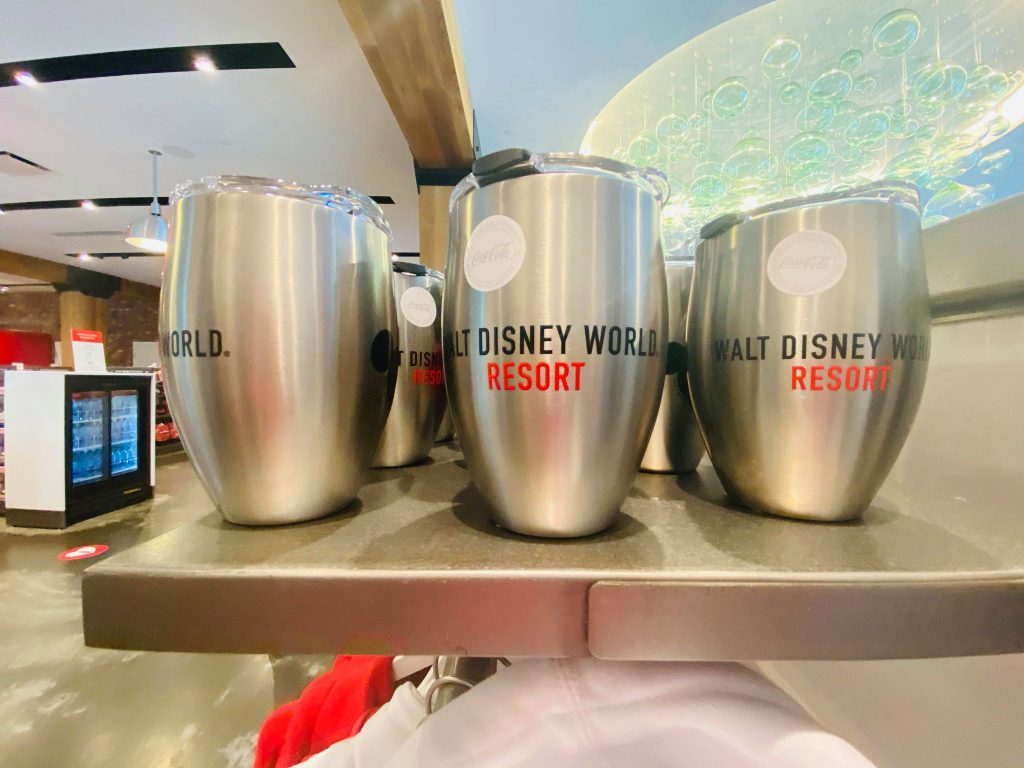 Stainless Steel Wine Tumbler ($29.95)
This 20 oz. tumbler is an official Tervis product. The back features a black Mickey icon and a red Coke bottle cap.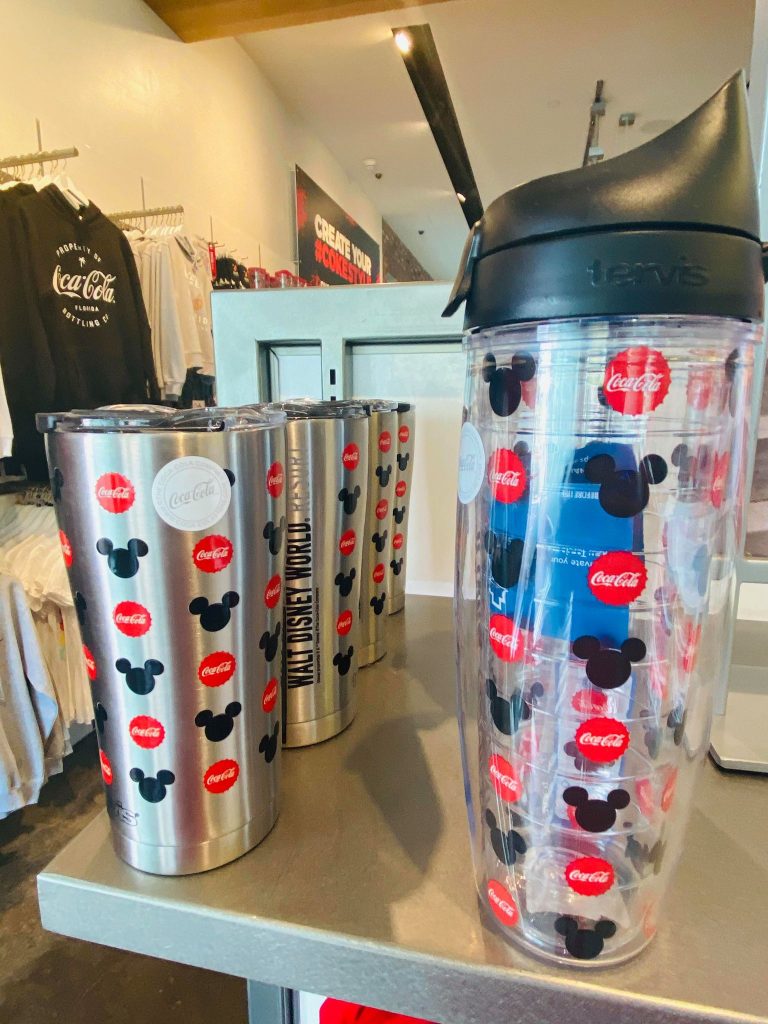 Stainless Steel Tervis Tumbler ($34.95) and Clear Acrylic Tervis Tumbler ($29.95)
Each of these Tervis tumblers feature the same Mickey icon and red Coke bottle cap design.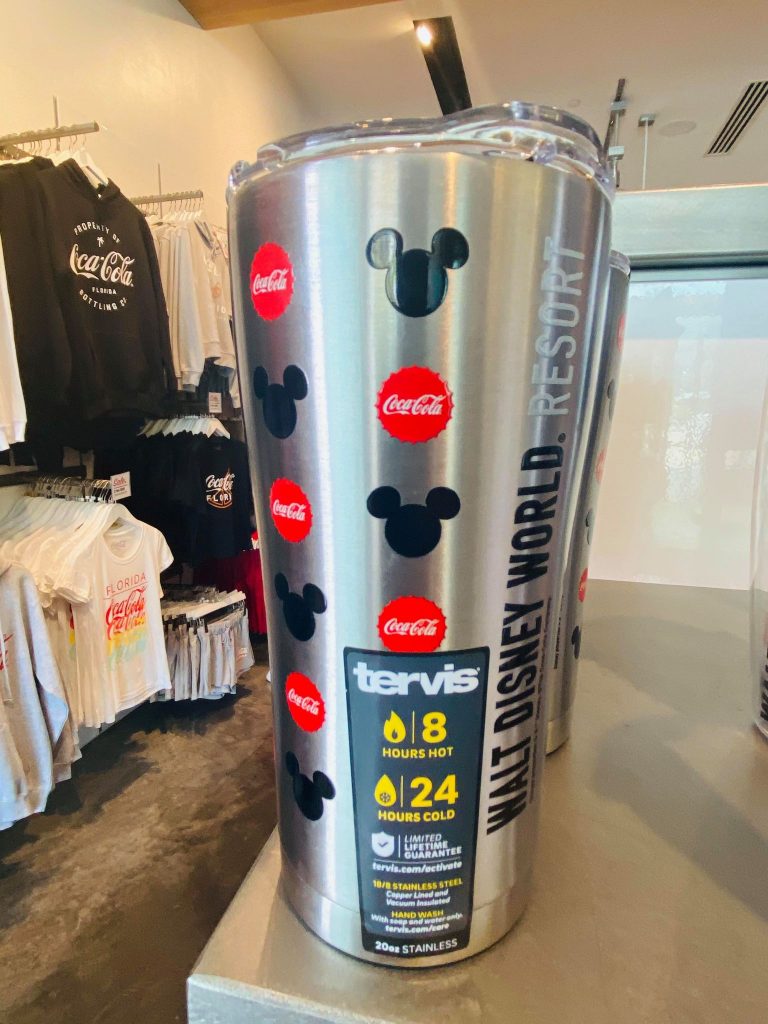 The stainless steel version keeps liquids hot for up to 8 hours and cold for up to 24 hours. The clear version has a spill-proof cap.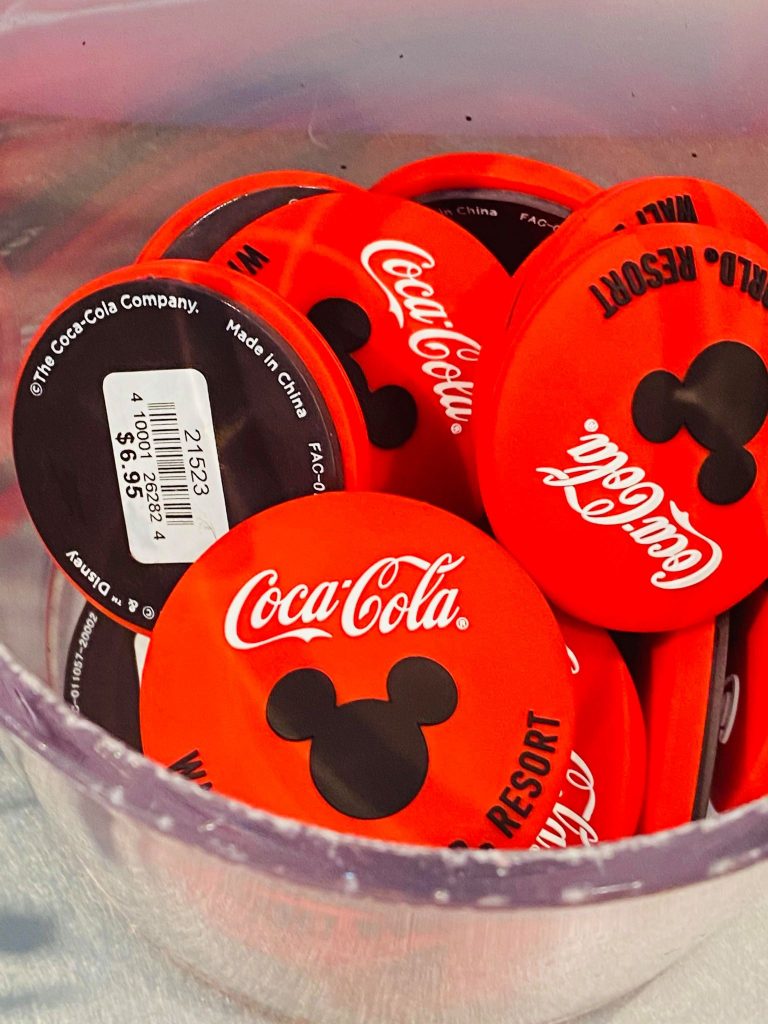 Coke/Walt Disney World Resort Magnet ($6.95)
This rubber magnet would make a great subtle addition to your kitchen decor!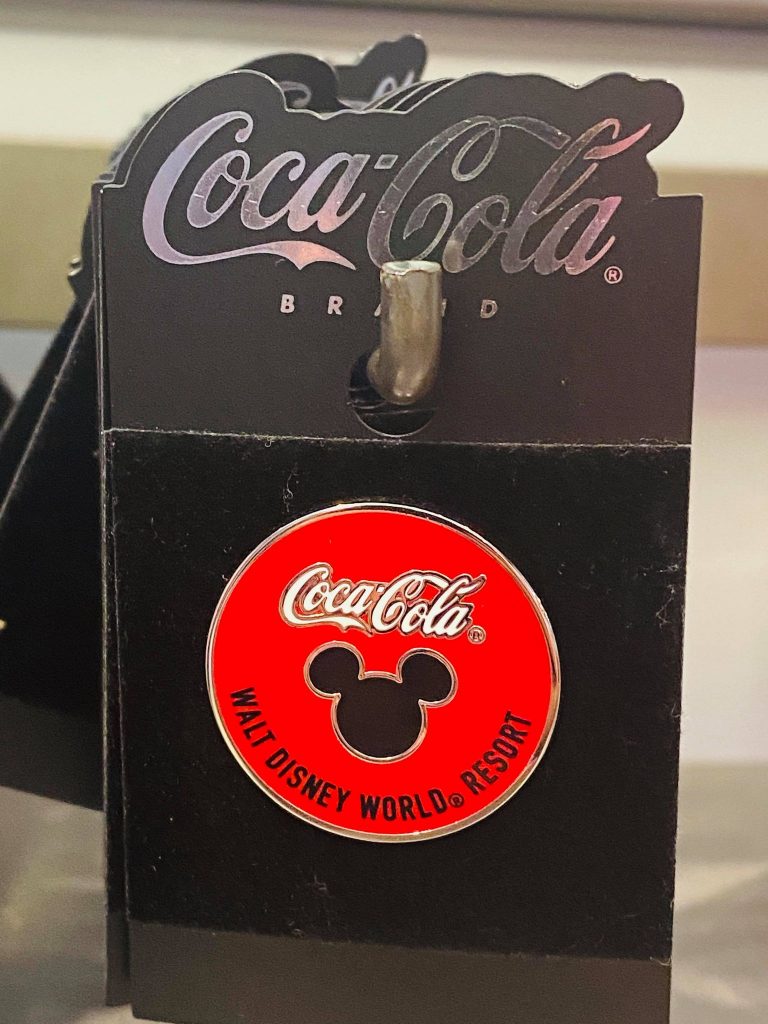 Coke/Walt Disney World Resort Pin ($6.95)
For all you pin traders out there, don't miss this new addition to the collection!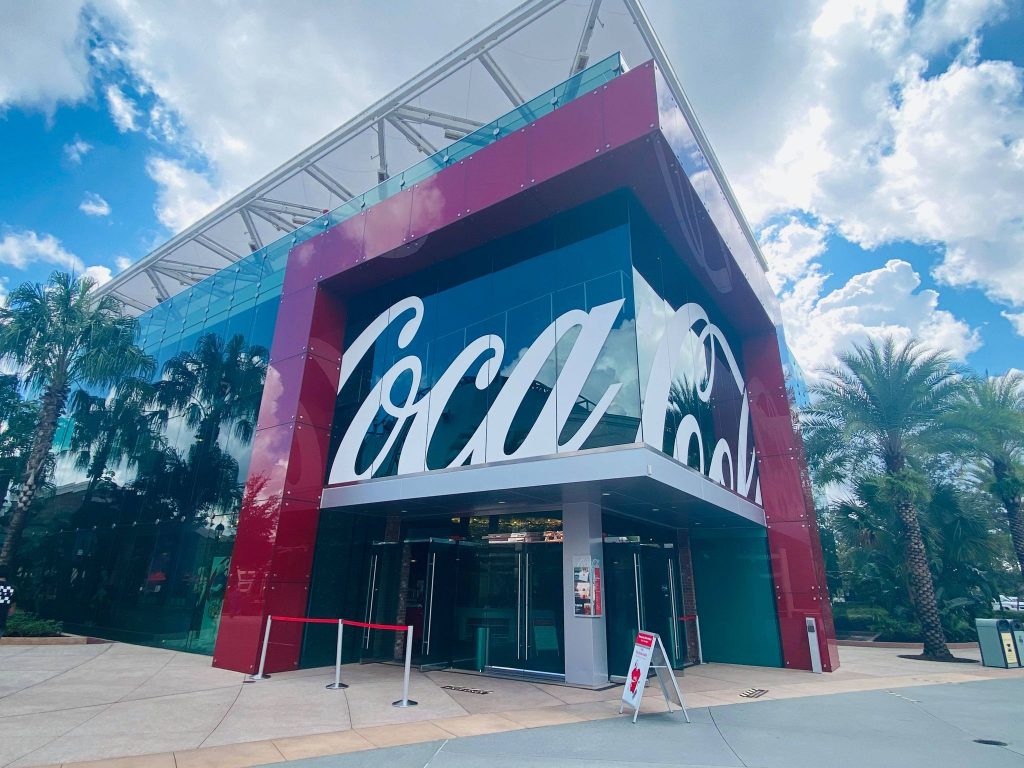 The Coca-Cola Store in Disney Springs
Be sure to stop by this classic shop on your next trip to Disney Springs. The multi-level store carries a huge selection of Coca-Cola and Disney themed merchandise. And don't forget to head up to the rooftop for some creative beverage options! Whether you're looking for a frozen drink, an alcoholic delight, or just a creative spin on the classic Coke, you'll find it at the Coca-Cola Store Rooftop Beverage Bar.
Dreaming of a Disney vacation? I can help make your trip magical!
Fill out the form below or email me at MLawlor@MickeyTravels.com for a no-obligation quote. As an agent with MickeyTravels, a PLATINUM Level Authorized Disney Vacation Planner, I specialize in making magical memories. I will be on hand 24/7 to ensure your vacation is nothing short of perfect. I work with ALL Disney destinations, including Aulani, Disney Cruise Line, and Adventures by Disney. Best of all, my planning services are always 100% FREE! Contact me via email: MLawlor@MickeyTravels.com or call: 1-603-540-3745. And be sure to follow me on Facebook and Instagram (@missyandthemagic) for all the latest Disney news and updates!