Mouse Ears Monday – February 22
Is there a better way to start the week than dreaming about your next trip to Disney?  And of course our favorite part of trip planning is always choosing Mickey ears to coordinate with each of our outfits!  Check out this week's Mouse Ears Monday and tell us which ears you'll be wearing on your next trip!
We love these bright new floral ears by Disney!  The yellow just reminds us of the summer sunshine right around the corner and the lace detail is subtle and unique.  The silk flowers in primary colors make these ears bold and easy to spot in a crowd.  We think they're just perfect!  These ears are available now on shopDisney!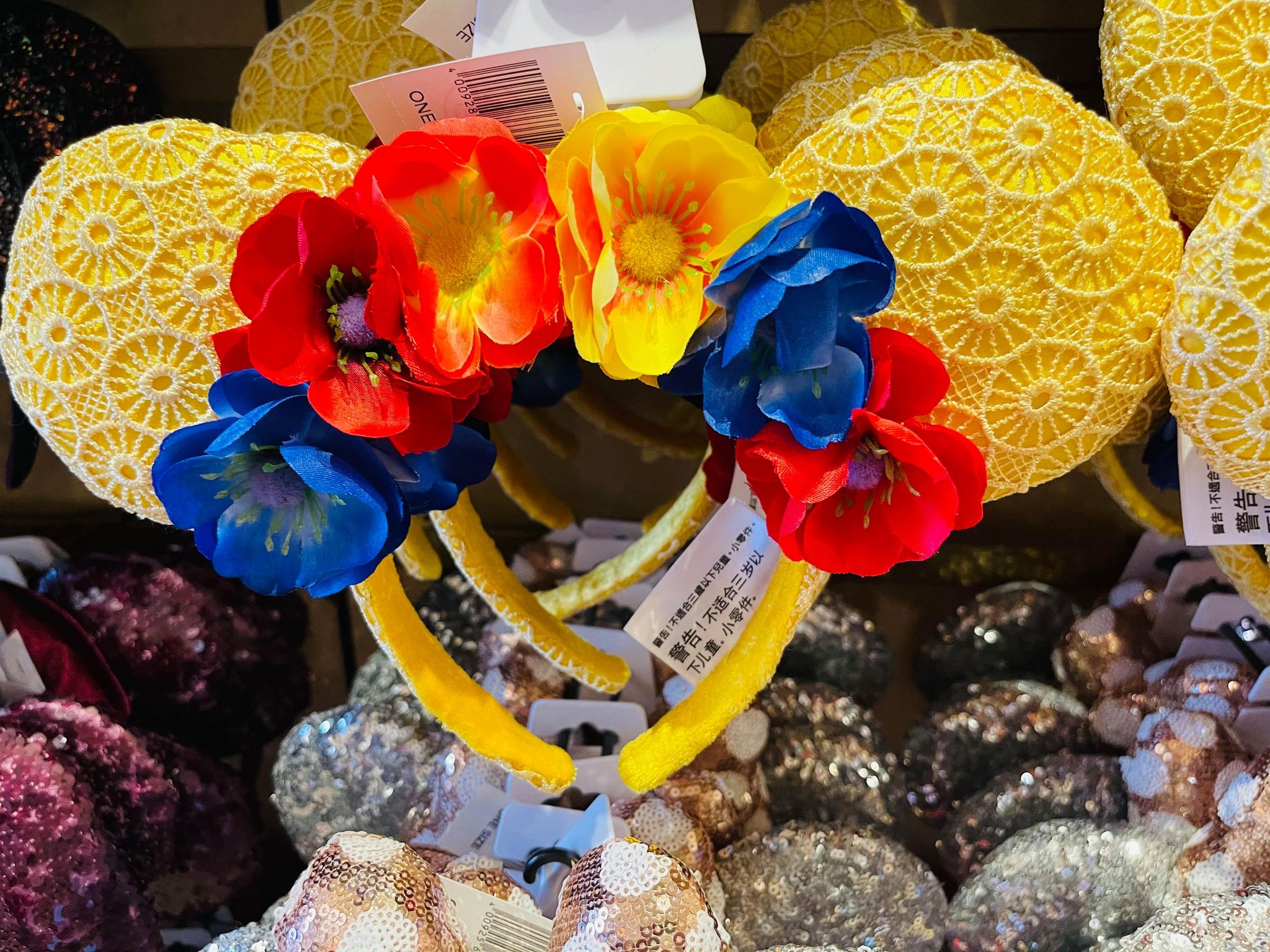 Even though we're looking forward to summer, we're also trying to enjoy the end of winter too!  We had to share these Sherpa Ears by Park Hopper Design for this week's Mouse Ears Monday!  Aren't they so snuggly?  And they're available in several colors so you can pick your favorite.  Of course we'd grab a pink pair, but they are all adorable!
View this post on Instagram
With last week's big announcements about Walt Disney World's upcoming 50th anniversary, all we could think about is all the gorgeous options for EARidescent ears!  And just as Walt always says, if you can dream it you can do it – we found our first set of must-have anniversary ears for Mouse Ears Monday!  These ears are to die for!  And just a sample of the beauty that is coming as our favorite ear boutiques are inspired by the design for this milestone celebration!
View this post on Instagram
These newly released ears from etsy shop Ear Me Up Co are just giving us all the springtime butterflies!  The delicate flowers, dainty wire ears and sweet pearls could not make a more beautiful combination.  We love how these ears are neutral enough to go with anything even though they make a stunning impression.  They are also incredibly affordable for boutique ears!  They are going on our must have list!
View this post on Instagram

Be sure to join us next week for another Mouse Ears Monday!
Thinking about a visit to Disney?  Simply fill out our form below to get your FREE, no-obligation quote from MickeyTravels!
Find articles like this helpful? Then why not consider working with an Authorized Disney Vacation Planner? As an agent with MickeyTravels, I'm here to help you with everything you need to make your Disney Vacation Magical- including finding the perfect vacation package, discounts, rate monitoring, and more! Best of all my services are absolutely FREE.  Get in touch via email at AbbyRY@MickeyTravels.com or follow along on Facebook.