New "Up" Merchandise for Your Next Adventure!
New "Up" merchandise is out there and perfect for your next adventure! I am always on board for all things "Up" and these products are no exception…I might even be wearing the socks as I write this. Paradise Falls, here we come!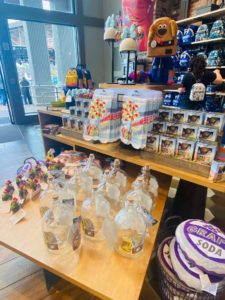 Cover those feet!
Since I've already mentioned the socks, let's start there. Also, can I tell you how difficult it is to take a good sock selfie? I wasn't joking when I said I was wearing them!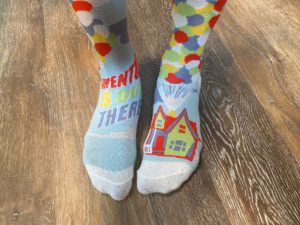 At $14.99 these socks are super cute and very comfy. Personally, I'm loving that they aren't two of the same sock and tie in all of the important elements of the movie.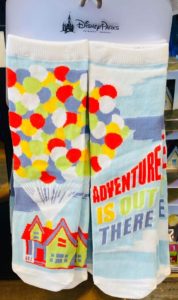 Countdown!
Whether you're counting down to your birthday, Christmas, your next trip to Disney or even your next trip to Paradise Falls, this countdown calendar is for you!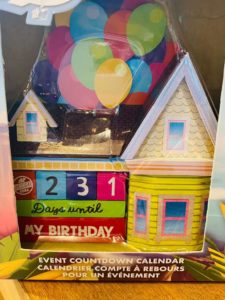 The house acts as a stand for the daily countdown blocks and includes one block with the Ellie badge aka the grape soda pin on it. Completing the set is a block that rotates so you can pick what you're counting down to. Anyone up for an adventure on a floating house?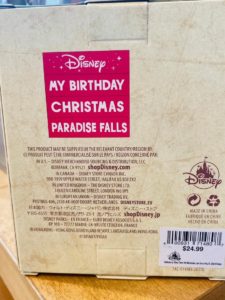 Saving Up!
While you're counting down, you can be saving "Up" (sorry, couldn't help it). Much like Ellie and Carl, you can start your own savings jar for your next adventure.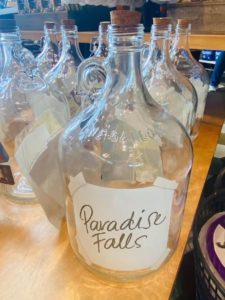 The jar comes with adhesive clings so you can customize the design.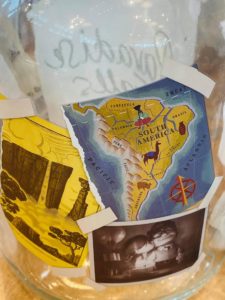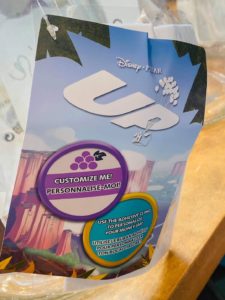 Check out the foliage!
While it might not exactly be the lush plants of Paradise Falls, this adorable succulent planter will make a great addition to your home. Even better, at least for me, is that the greenery in this planter is fake but could definitely be replaced with something that needs watering if that's more your style.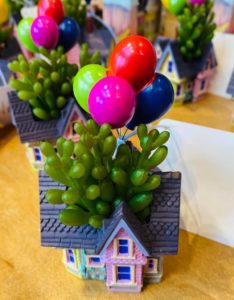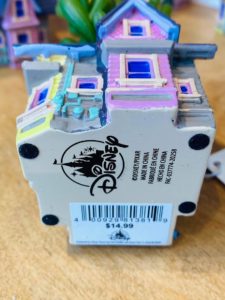 No matter where your adventures take you, remember, ADVENTURE IS OUT THERE!!
Are you looking to plan a Disney vacation, but aren't sure where to start? As an agent with MickeyTravels, when you book your trip with me, I will be on hand to help you with everything! From finding the perfect package for your needs, to rate monitoring to ensure you are receiving the best price available from Disney. I work with all Disney Destinations, and can help you make the most of your magical vacation. Best of all, my services are absolutely FREE. Get in touch via email at mgrossdaichman@MickeyTravels.com or calling 732.239.4452. Also, make sure to CLICK HERE to follow along with my Facebook page for all things Disney!