Lets Cook with a New Little Chef Set Found in Epcot
Now that the walkway is open for the expansion to the France Pavilion in Epcot, excitement is building for Remy's Ratatouille Adventure to open. Today, Disney upped the anticipation level for this new attraction with the release of a new merchandise line. Using the tools found in the new Little Chef Set your little one can make the famous ratatouille dish with their pal Remy.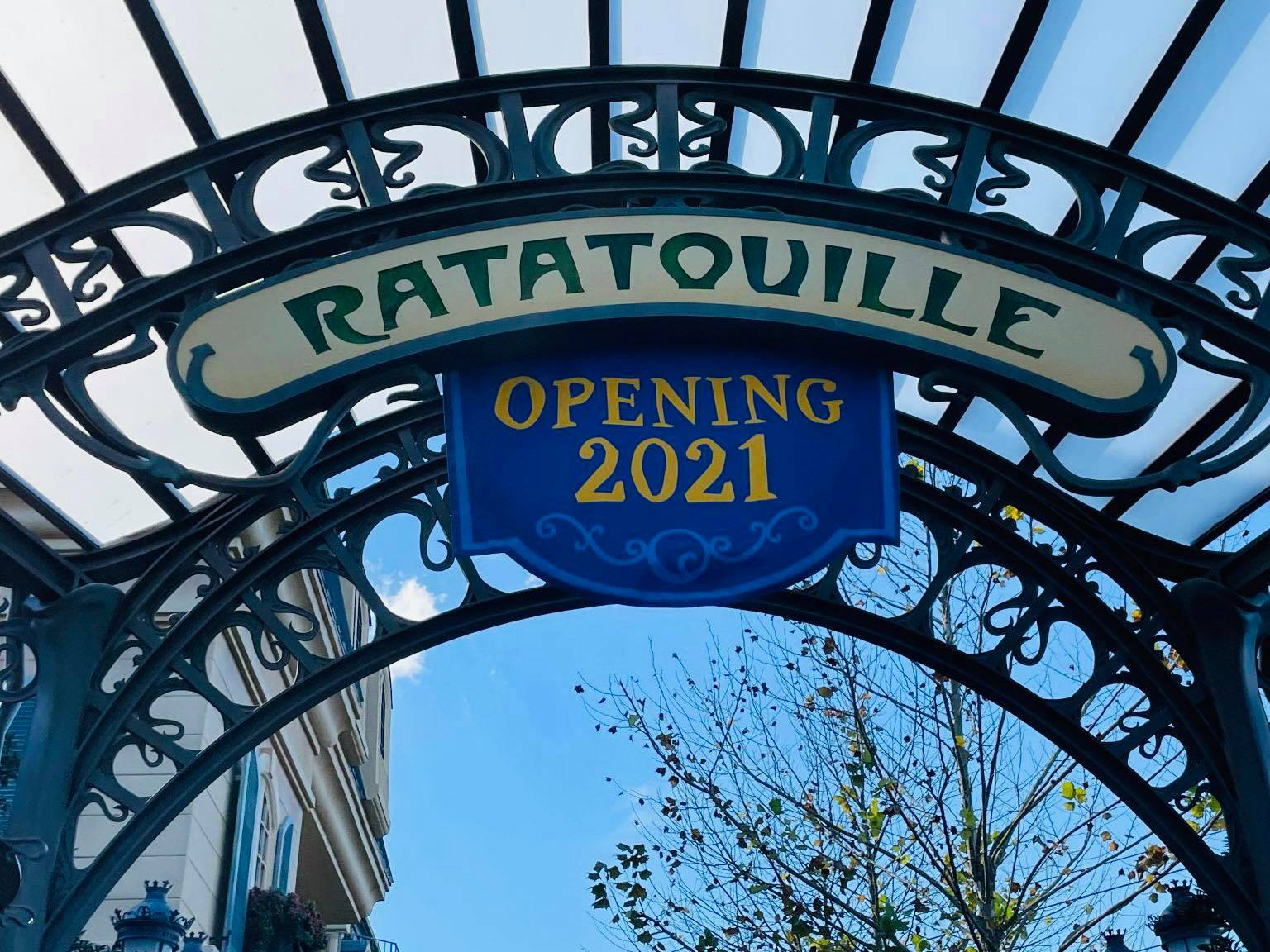 Looking the Part of A Little Chef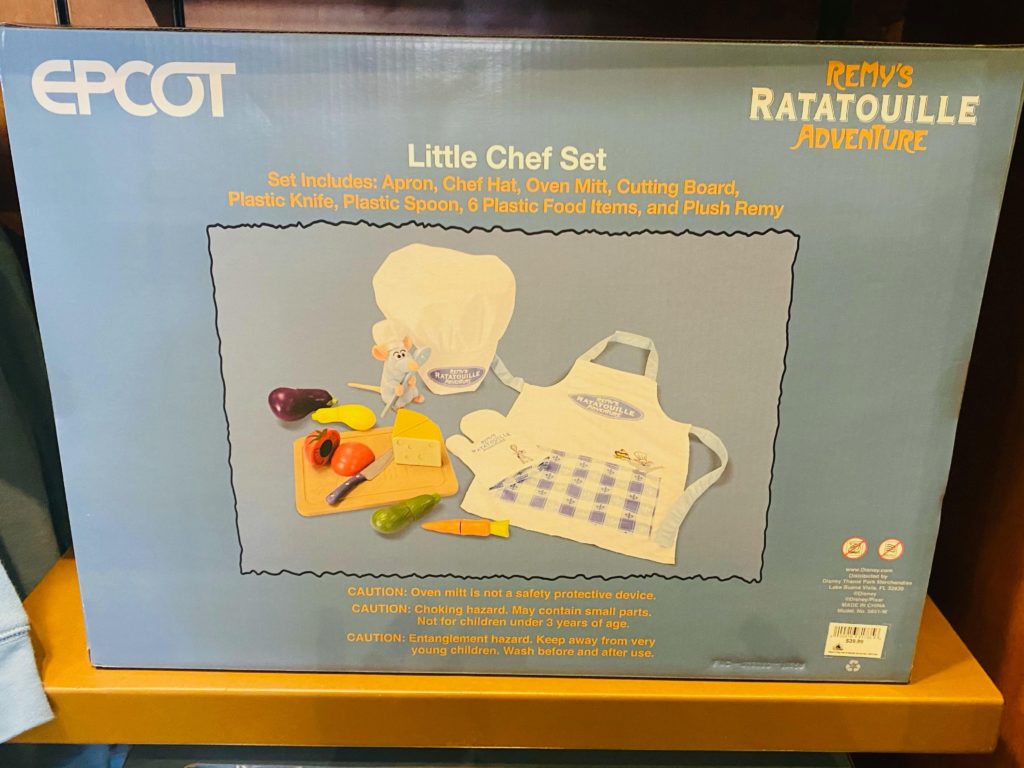 Your little chef can look the part by donning a white chef's hat that displays the attractions marquee sign. Adding to the look, there is a white apron with Remy's Ratatouille Adventure on the top half. Adding detail to the apron, the bottom portion sports a blue plaid pattern with little flure de lis. Remy is pictured popping out of the pattern holding a delicious looking cake. When it comes to cooking it is good to be in the habit of using safety gear early. Your little chef can protect themselves from pretend burns with a white oven mitt that is embroidered with the attraction's name and Remy holding a tasting spoon.
Little Chef Set Tools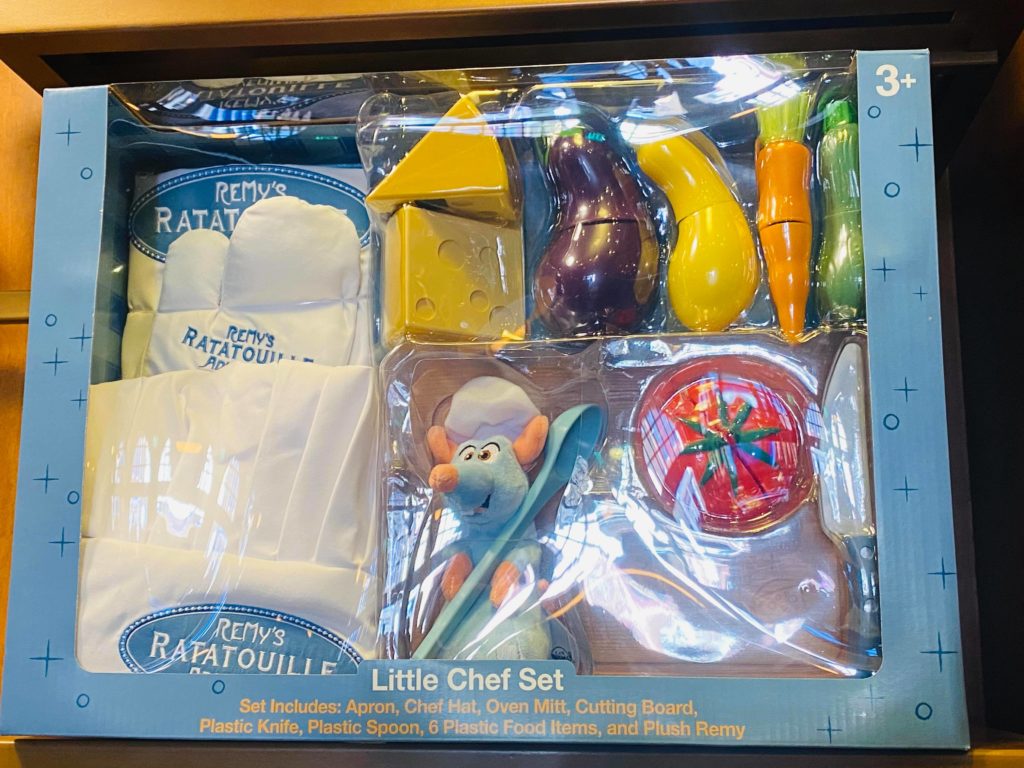 To make Ratatouille every chef needs a knife and cutting board to execute those precise vegetable slices. The plastic items have  have a realistic looking feel and texture. The set also includes a blue spoon allowing your little chef can taste their creation along the way.
The Ingredients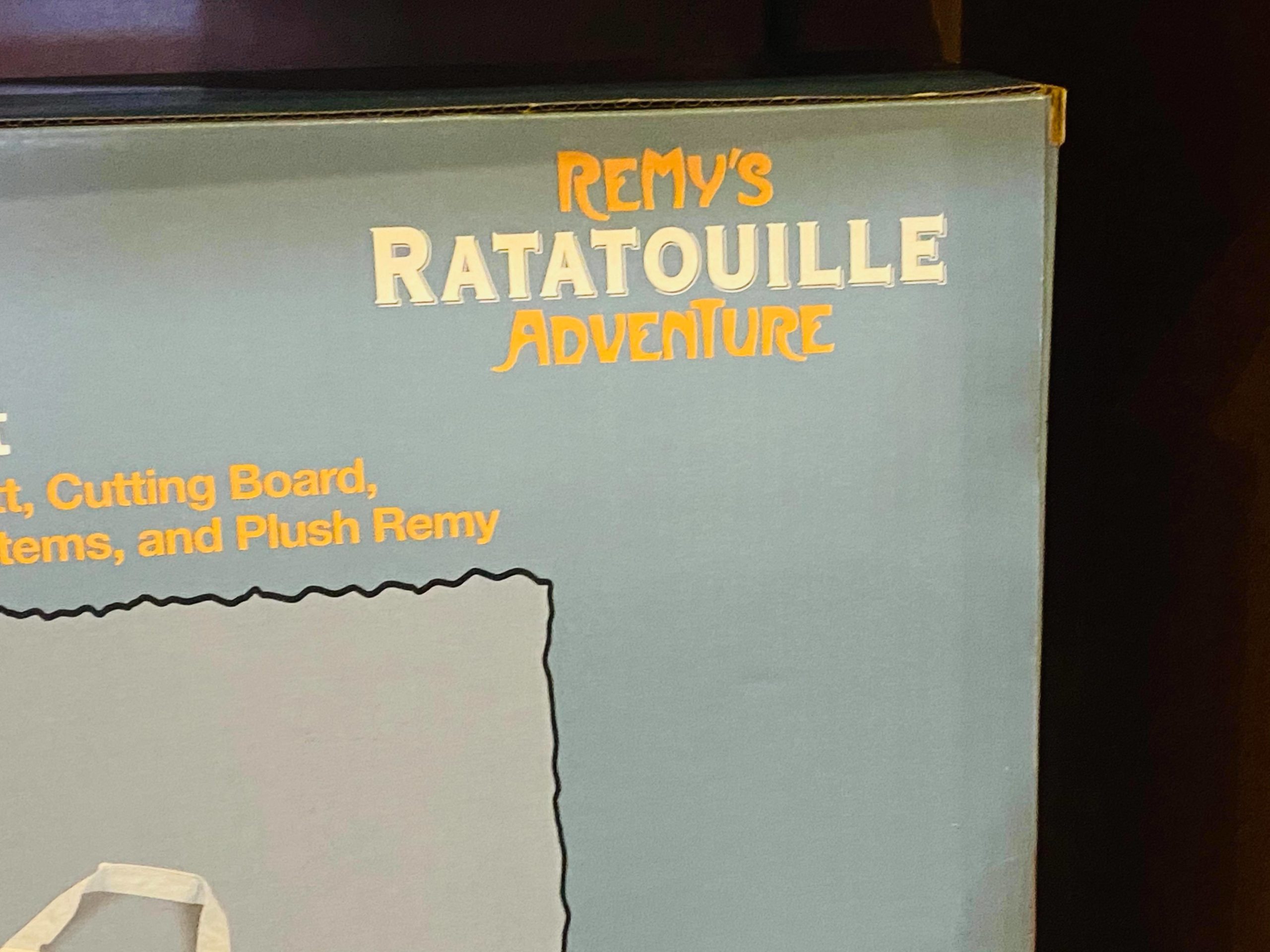 When your chef is ready to create their meal, this playset comes with 6 brightly colored and realistic looking food items. The ingredients include eggplant, squash, tomatoes, cucumber, carrot, and cheese. The best part is that the veggies can be sliced, put back together, and resliced thanks to some cleverly hidden velcro.
The Teacher
The best part of this amazing playset is that our pal Remy will be sitting by helping your little chef discover their talents in the kitchen. The excited looking blue mouse is wearing a chef's hat sized just for him.
Where to Find the New Little Chef Set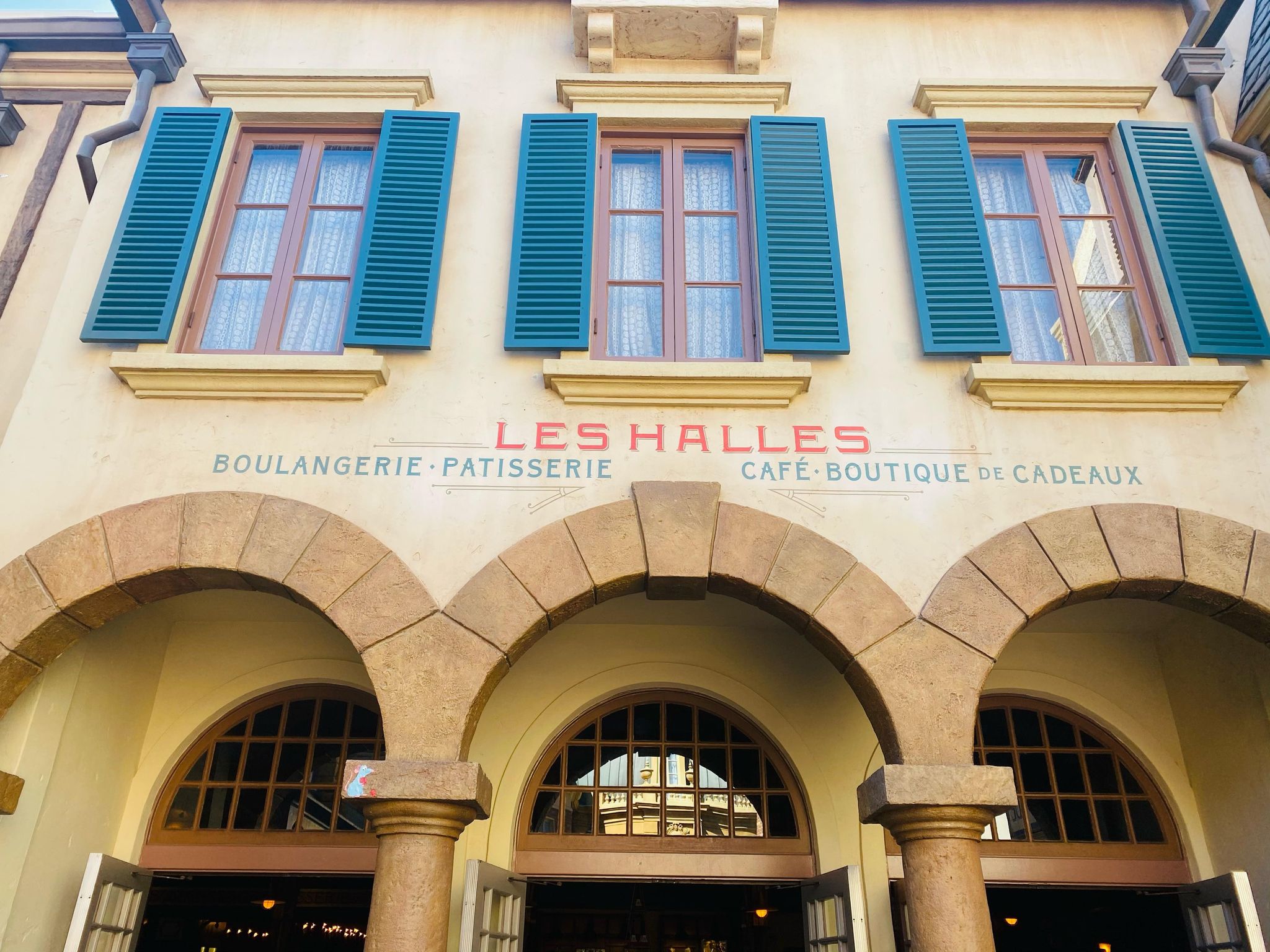 The Little Chef Set is an Epcot item. It can be found in the France Pavilion in Epcot in the boutique area of Les Halles Boulangerie. If your little one would like to create a dish with Remy the play set retails for $39.99.
Thinking about a visit to Disney? Getting started is easy!  Simply fill out our form below to get your FREE, no-obligation quote from MickeyTravels!
Find articles like this helpful? Then why not consider working with an Authorized Disney Vacation Planner? As an agent with MickeyTravels, I'm here to help you with everything you need to make your Disney Vacation Magical- including finding the perfect vacation package, discounts, rate monitoring, and more! Best of all my services are absolutely FREE.  Get in touch via email at ASeeds@MickeyTravels.com or follow along on Facebook.