PHOTOS: New T-Shirts at DisneyStyle!
Disney shirts have come a long way from boxy shapeless crew necks!  Check out these brand new t-shirts we spotted this weekend at DisneyStyle in Disney Springs!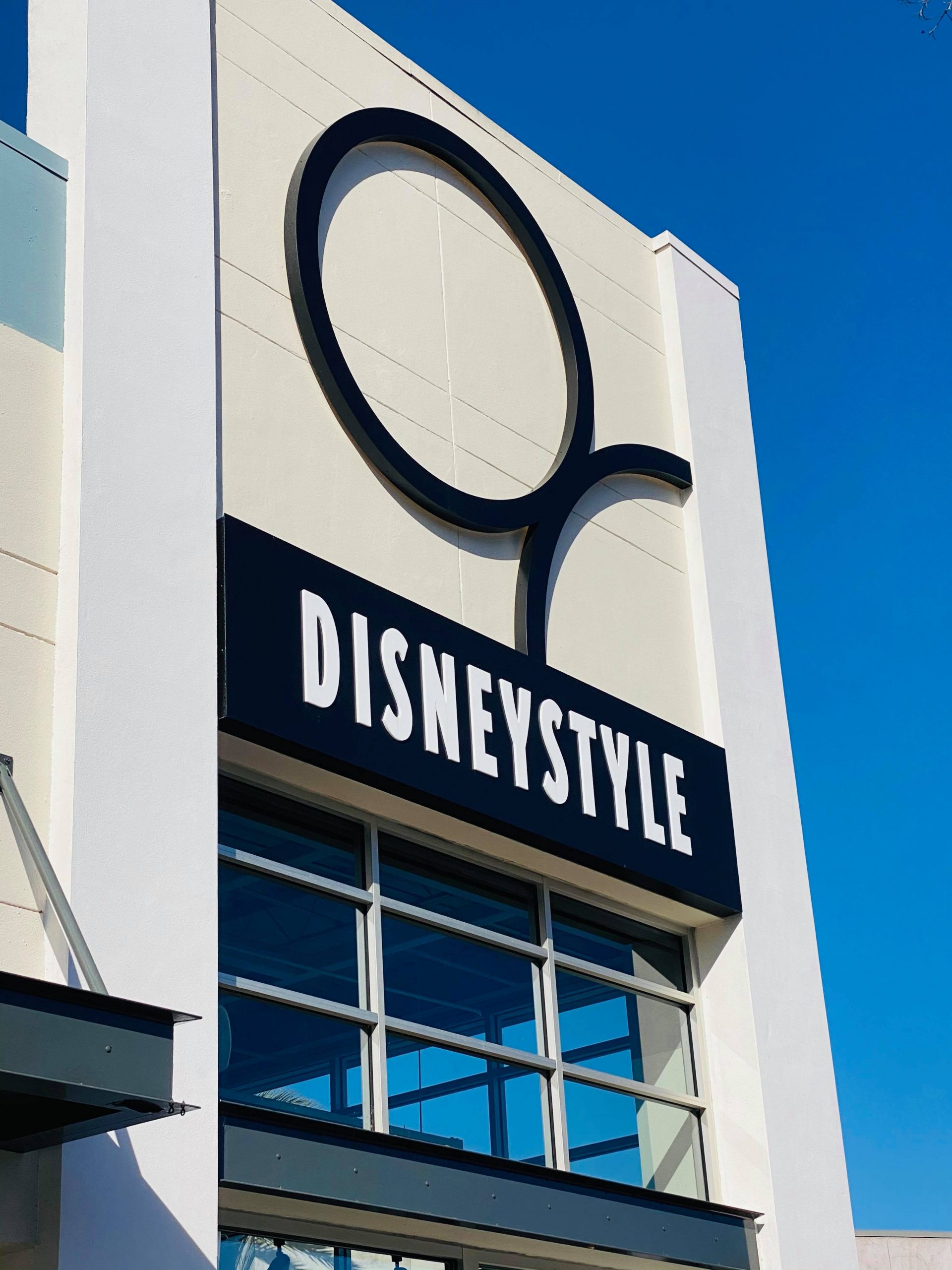 First up is this throwback of Mickey and the gang!  We love the retro look of this t-shirt!  Mickey, Minnie, Donald and Goofy appear in front of a the Magic Kingdom with a rainbow in the background.  This shirt has a red, orange and teal color palette and a distressed look to the graphic.  It retails for $36.99.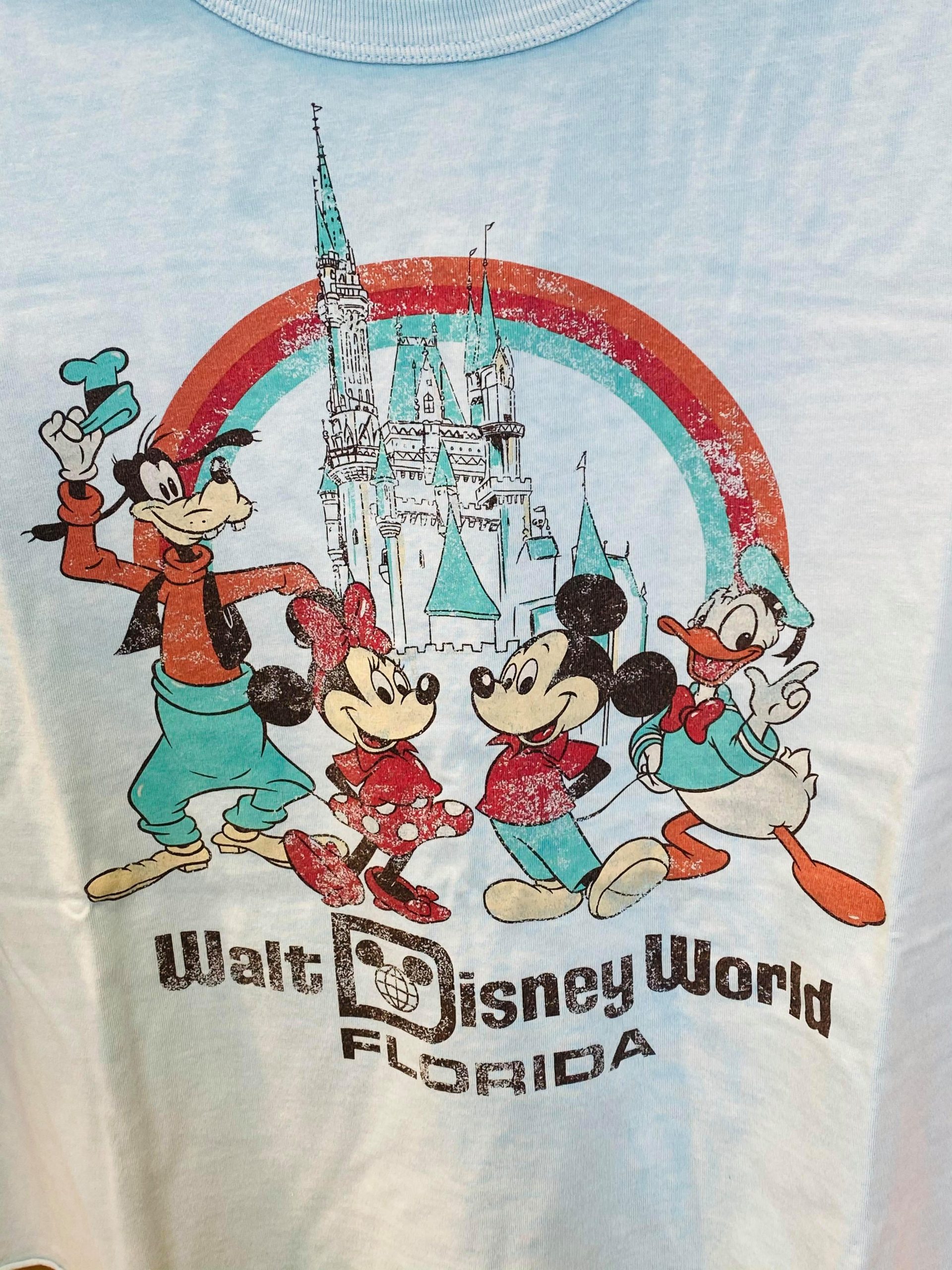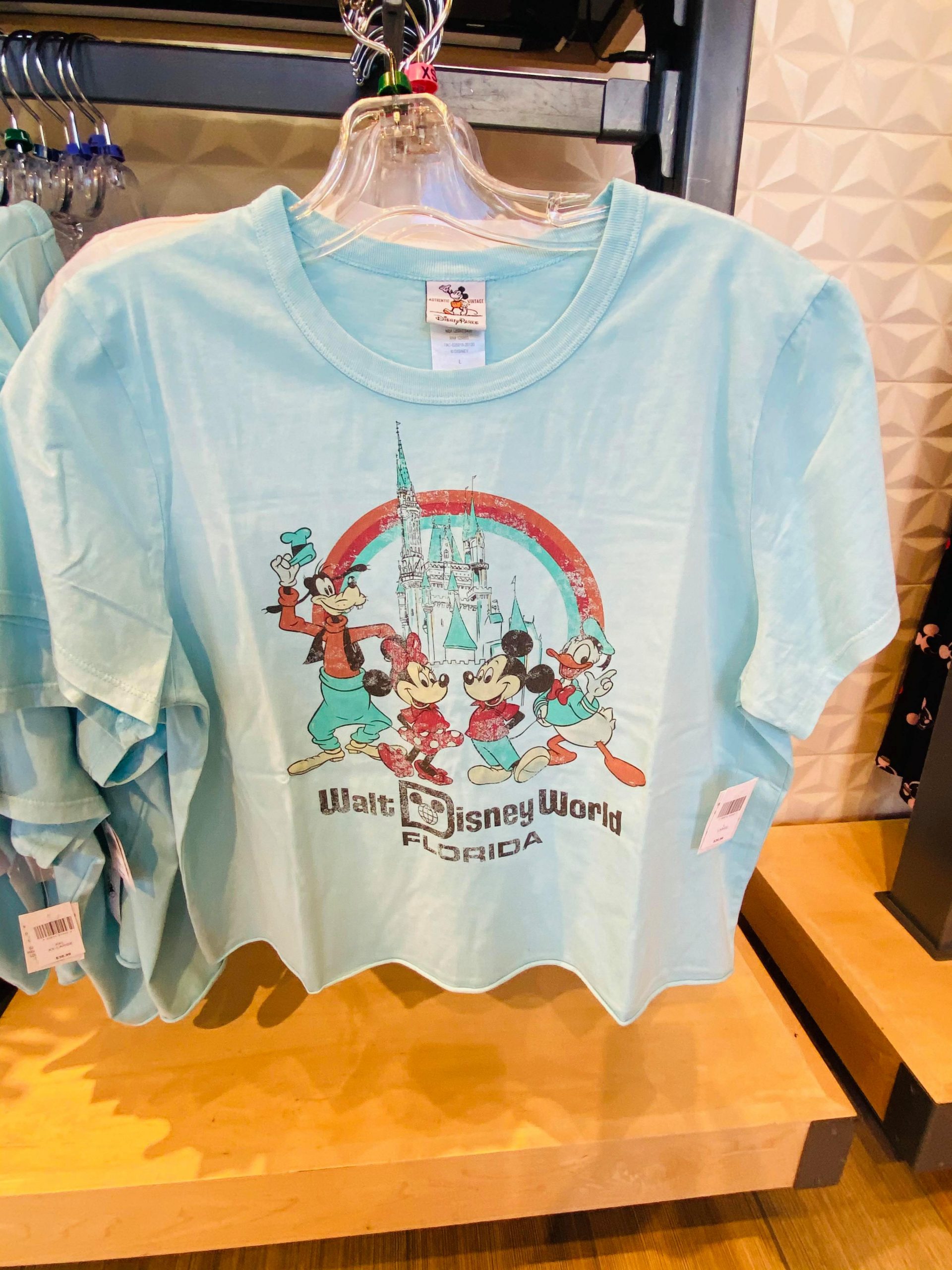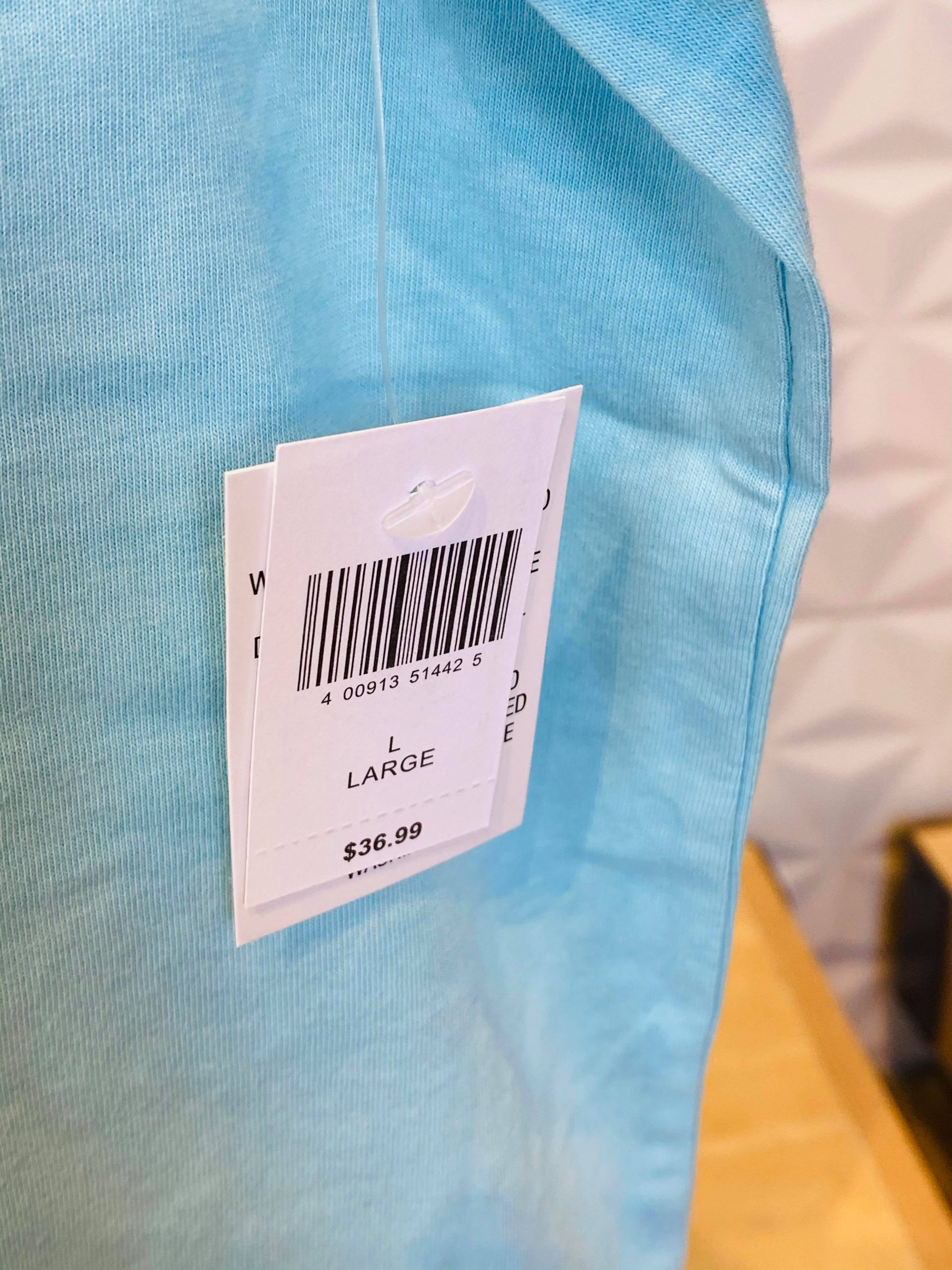 Next up is this simple white DisneyStyle t-shirt!  This white shirt has a gold glitter silhouette of Cinderella's castle along with the word "This." in a blocky black font.  It is just perfect!  This shirt retails for $36.99.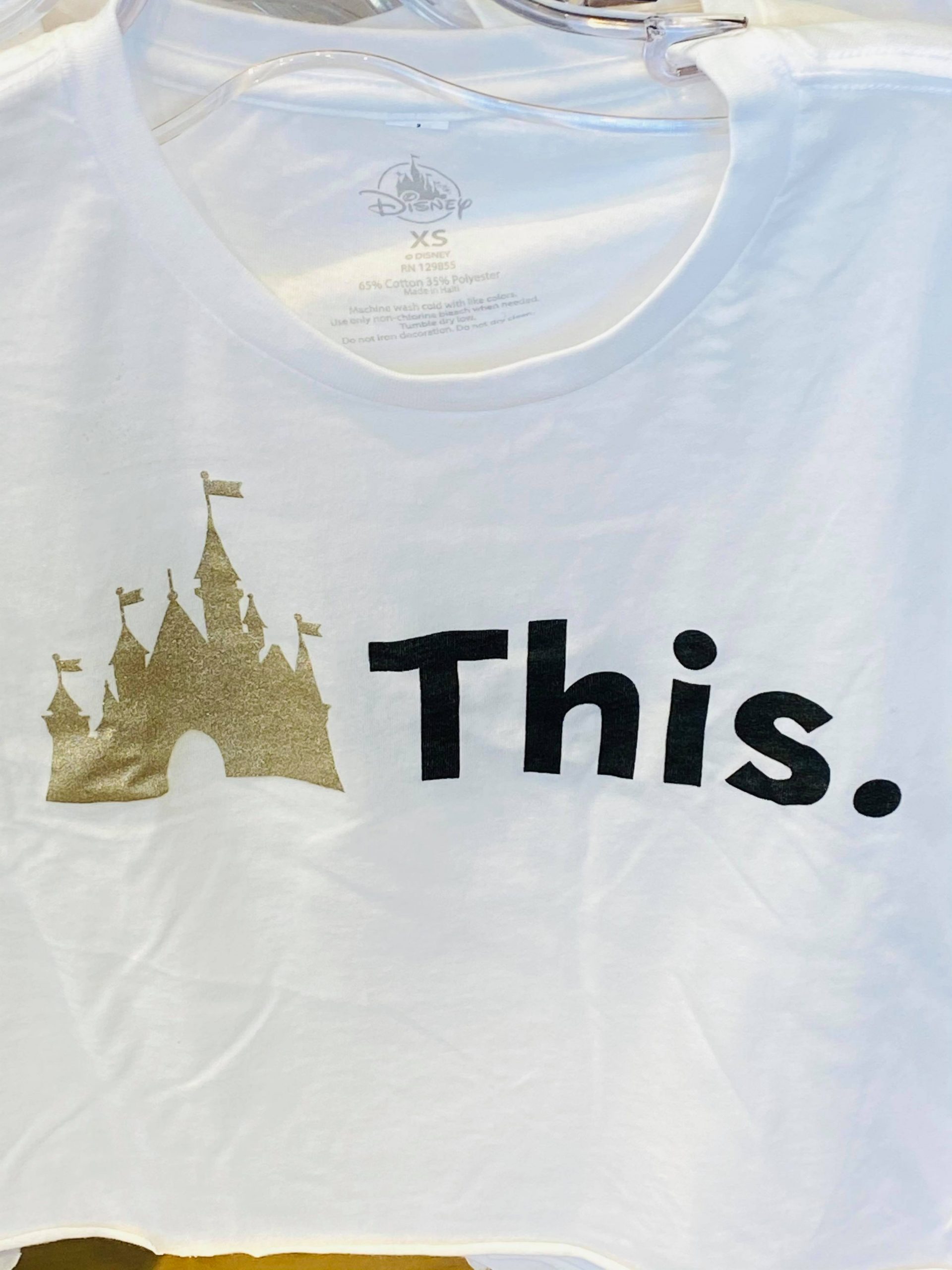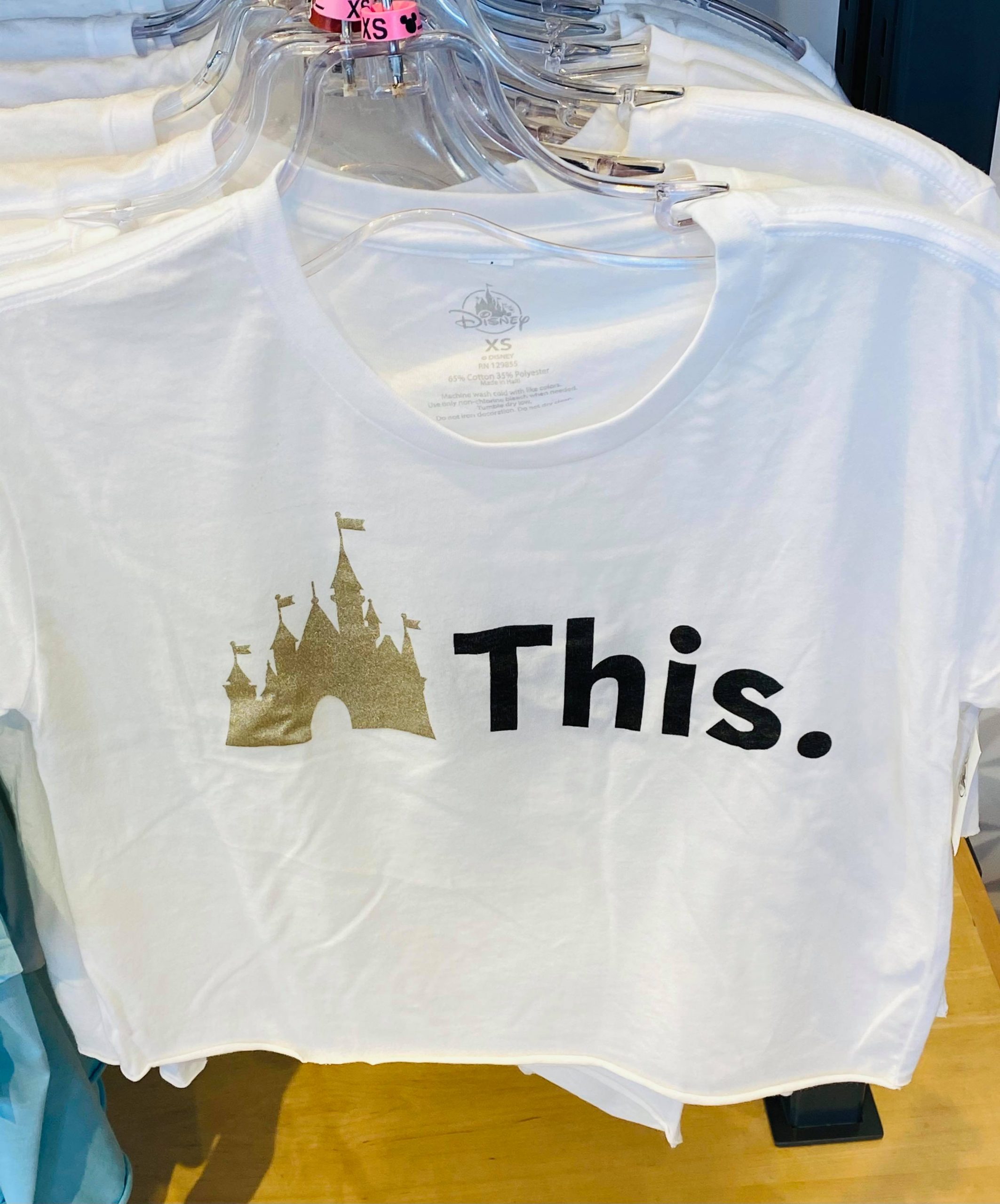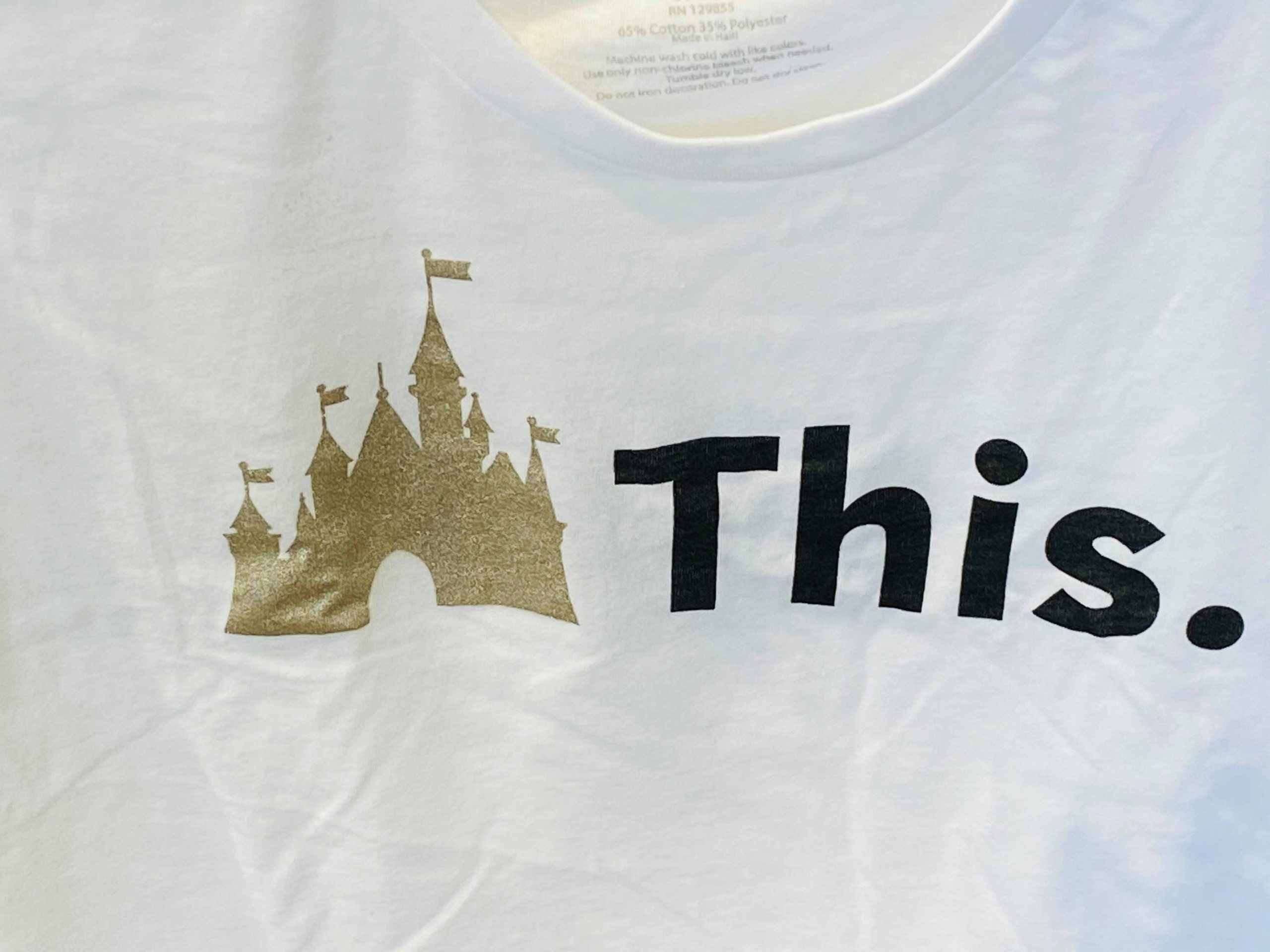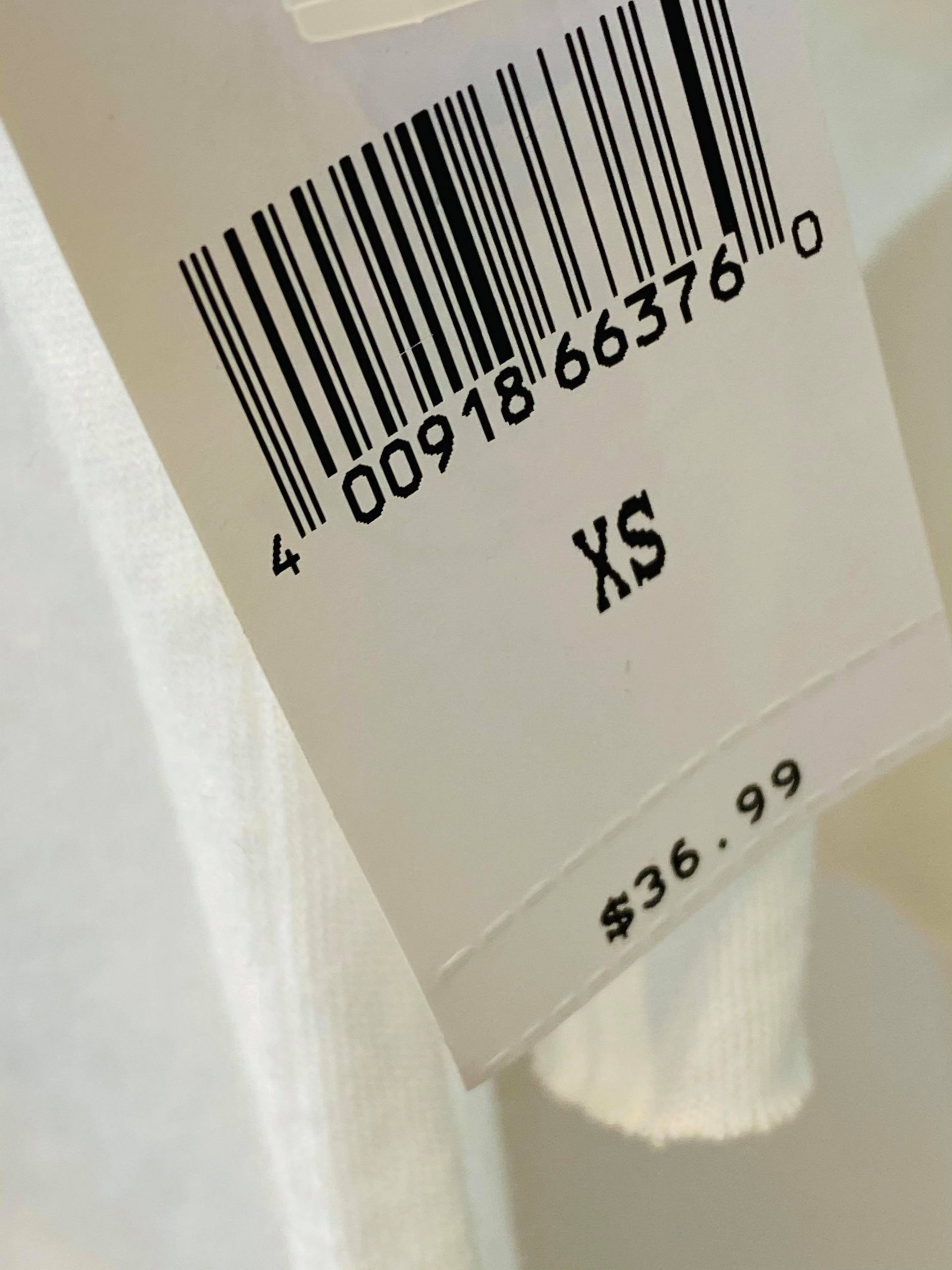 More T-Shirts at DisneyStyle!
The next two shirts both feature text graphics.  On this shirt, a white Walt Disney World in all capital letter block font stands out on a black shirt.  Above that is the text names of each of the four theme parks appearing in a different color.  This shirt is simple and fun.  Like the other styles, it also retails for $36.99.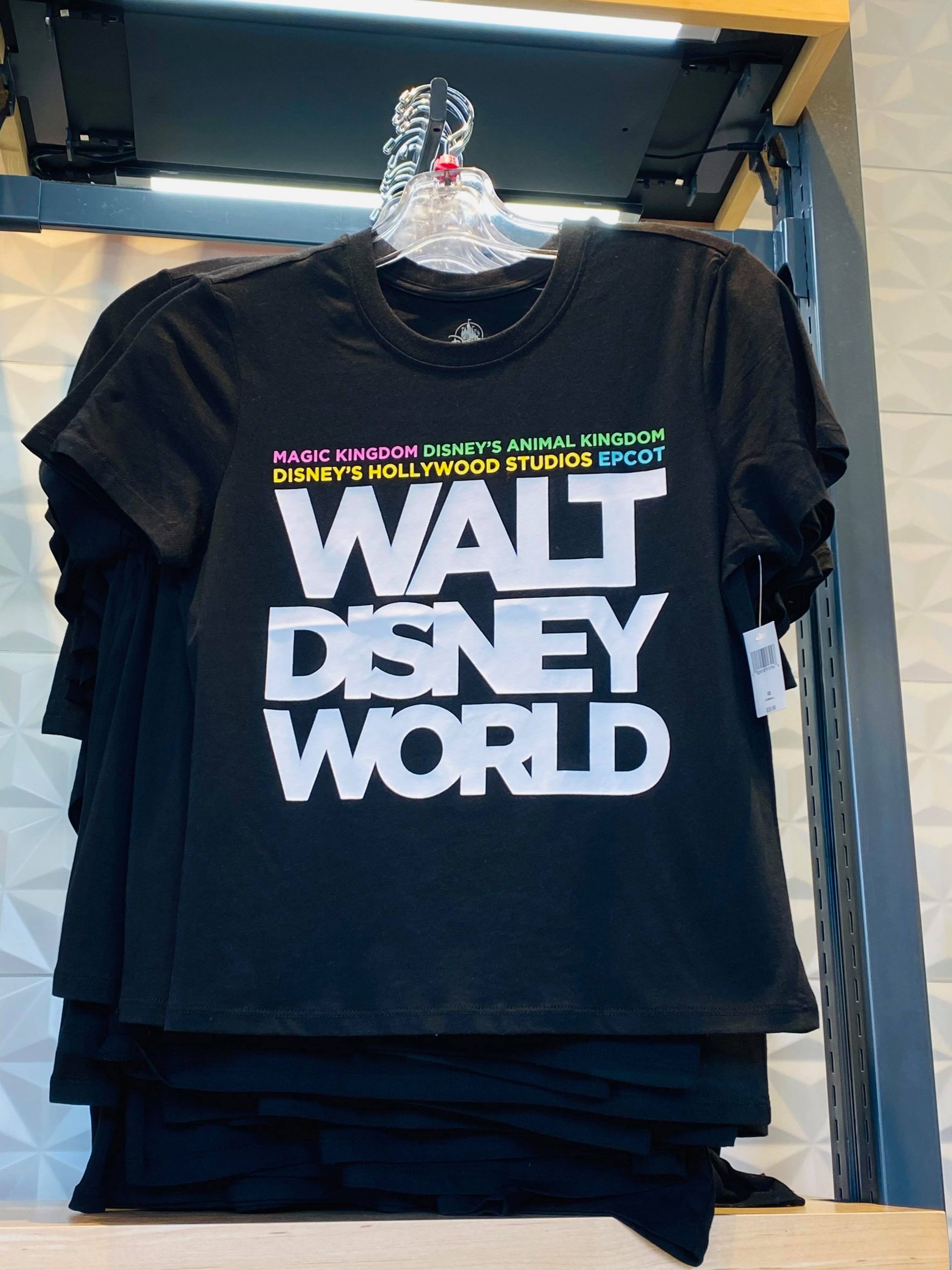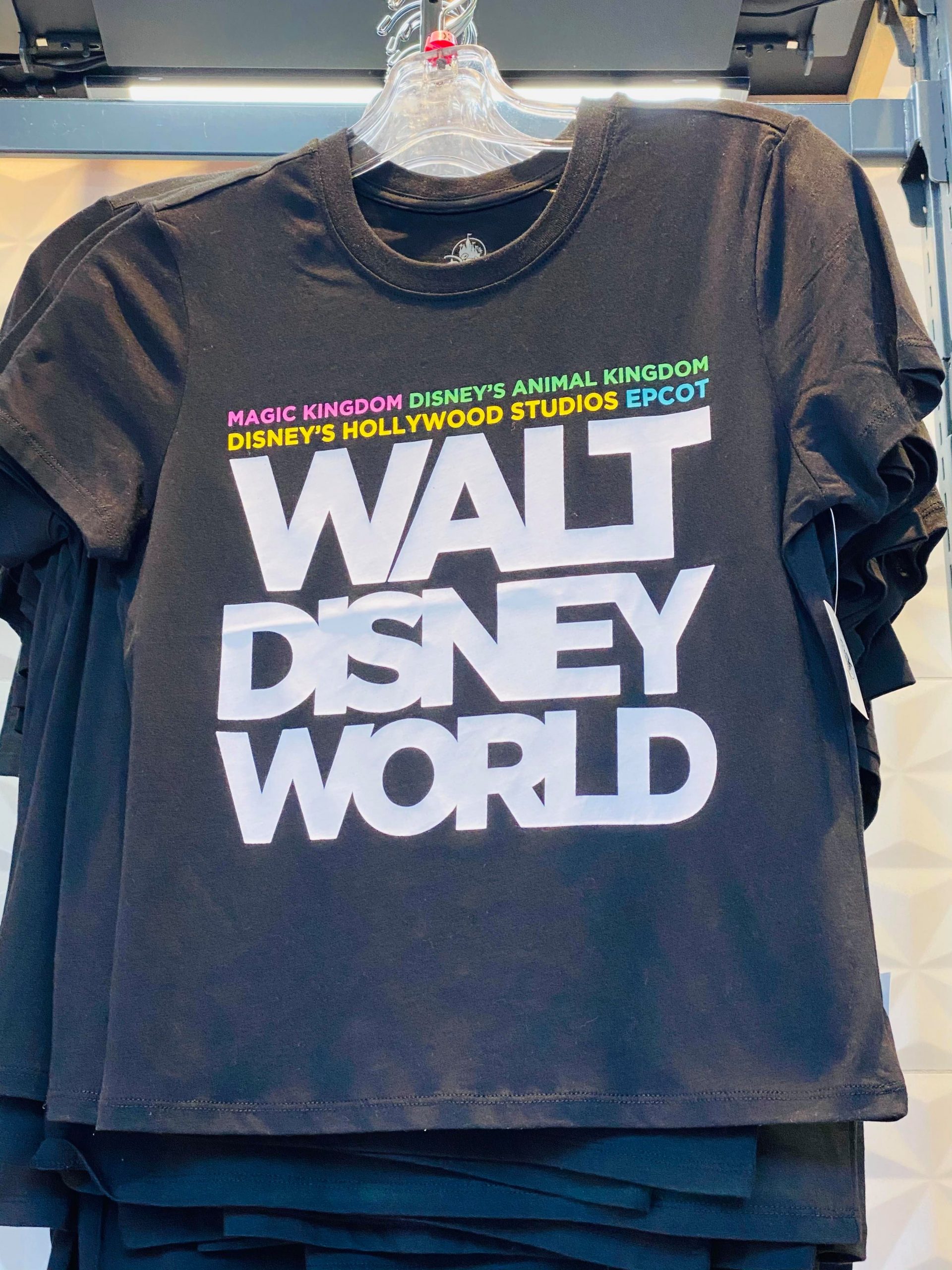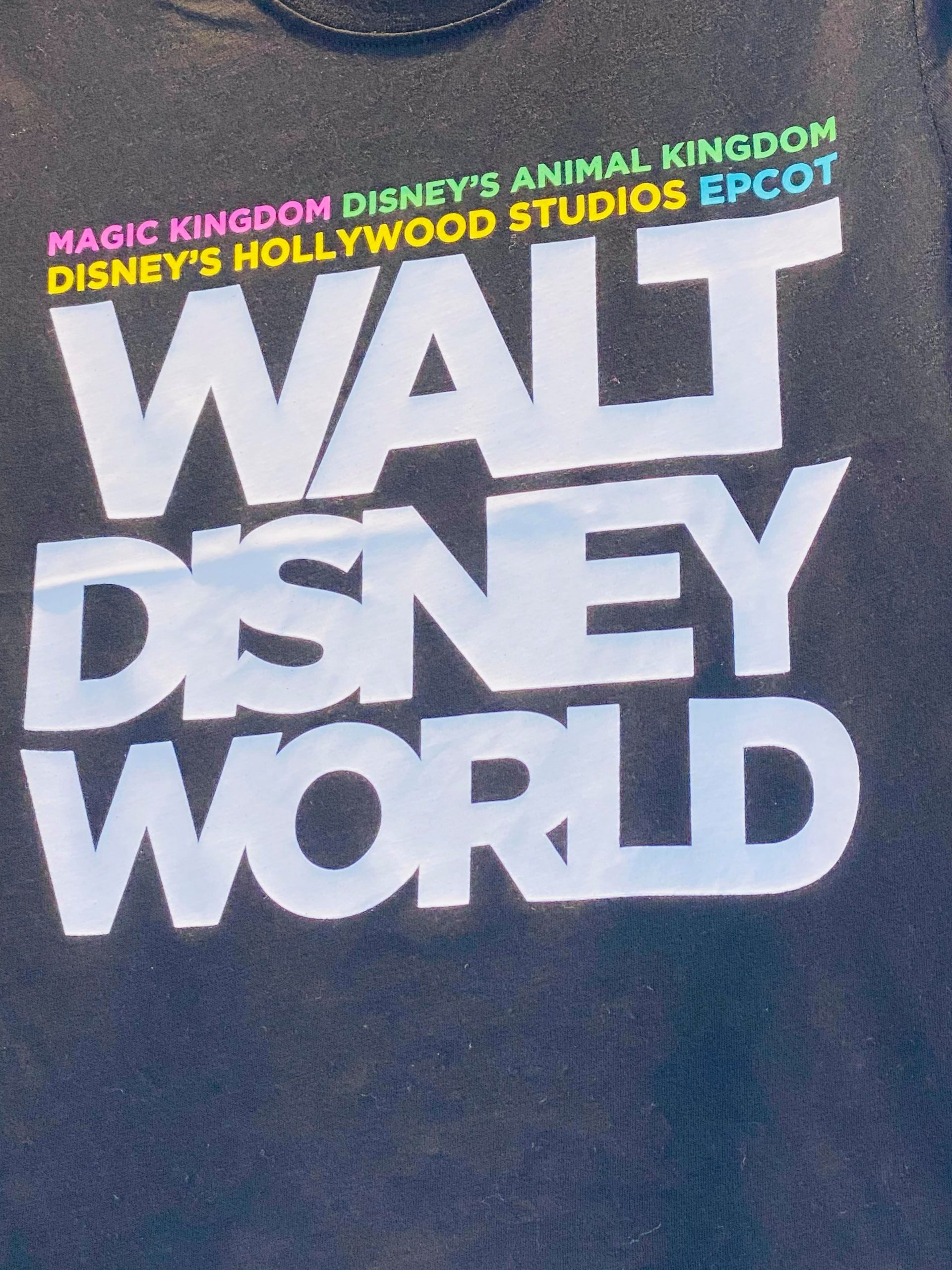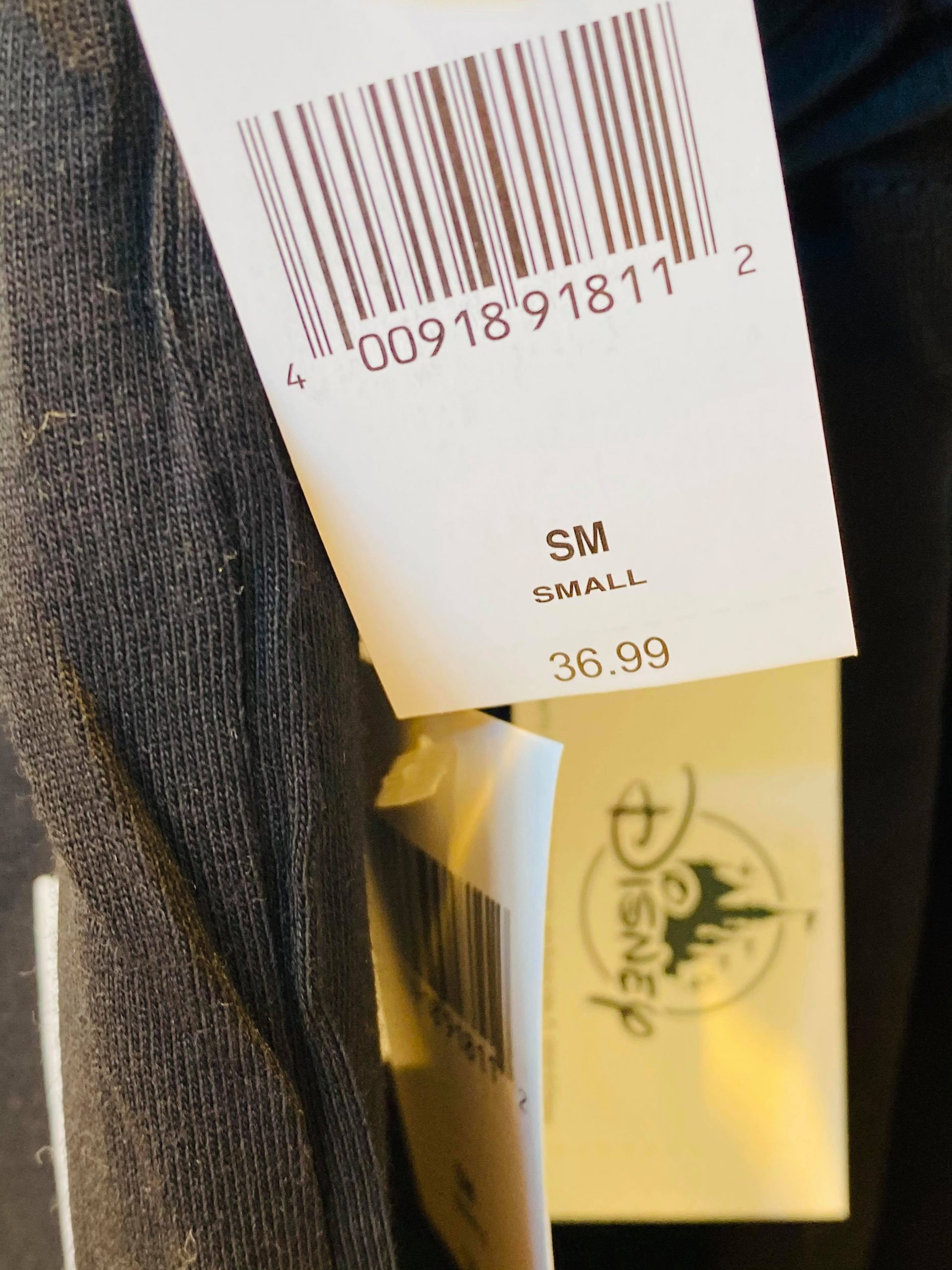 Last but not least is one more typographic style t-shirt!  We might like this one the best because of the cool black and white design that give this shirt a very unique look.  Down the front in different colors is a list of all the lands in the Magic Kingdom, each appearing in a different color while the word LAND is in white on the black fabric.  The shirt ends with Walt Disney World as the bottom line.  This shirt is just perfect for a day at the Happiest Place on Earth!  It retails for $36.99.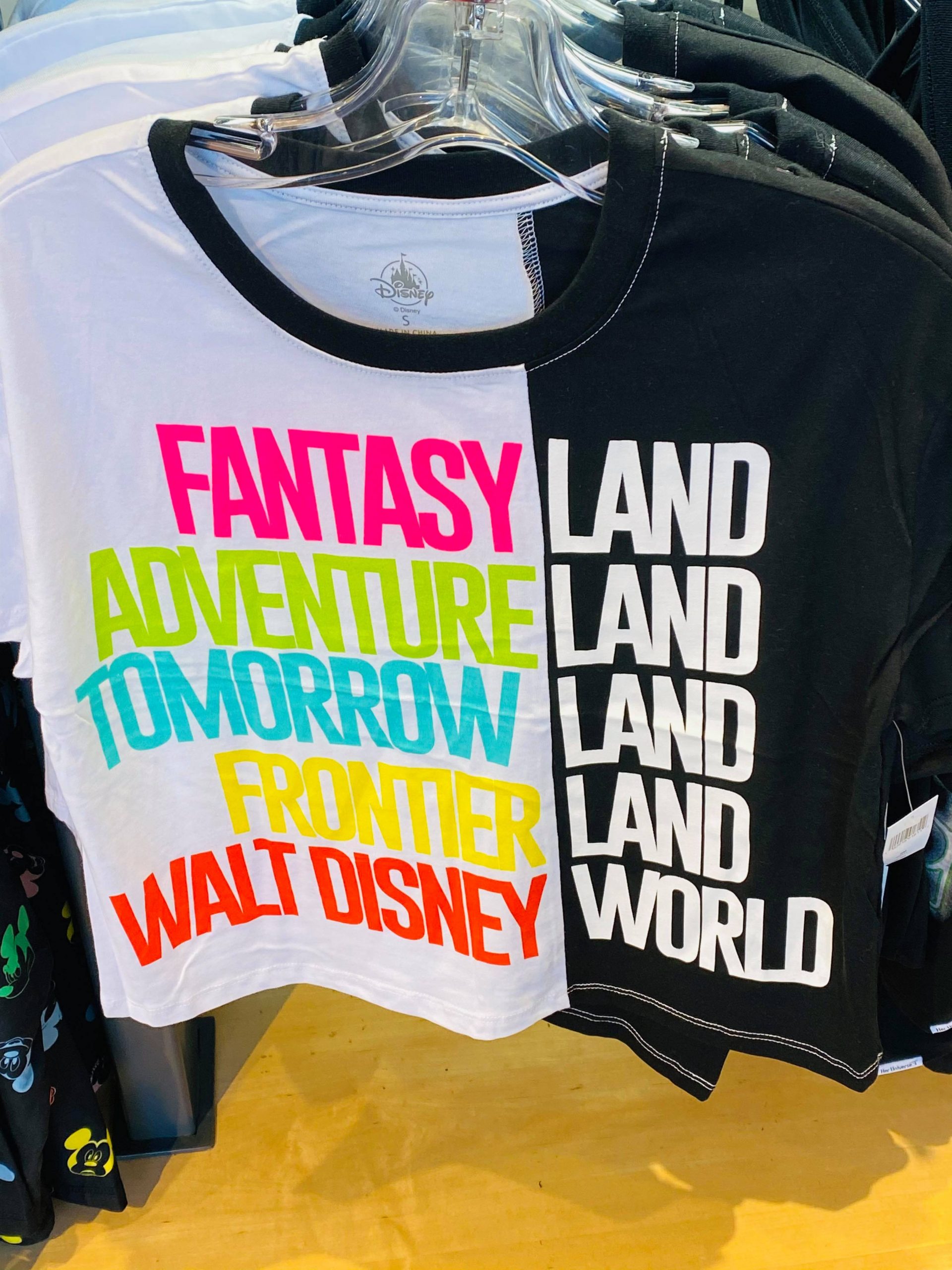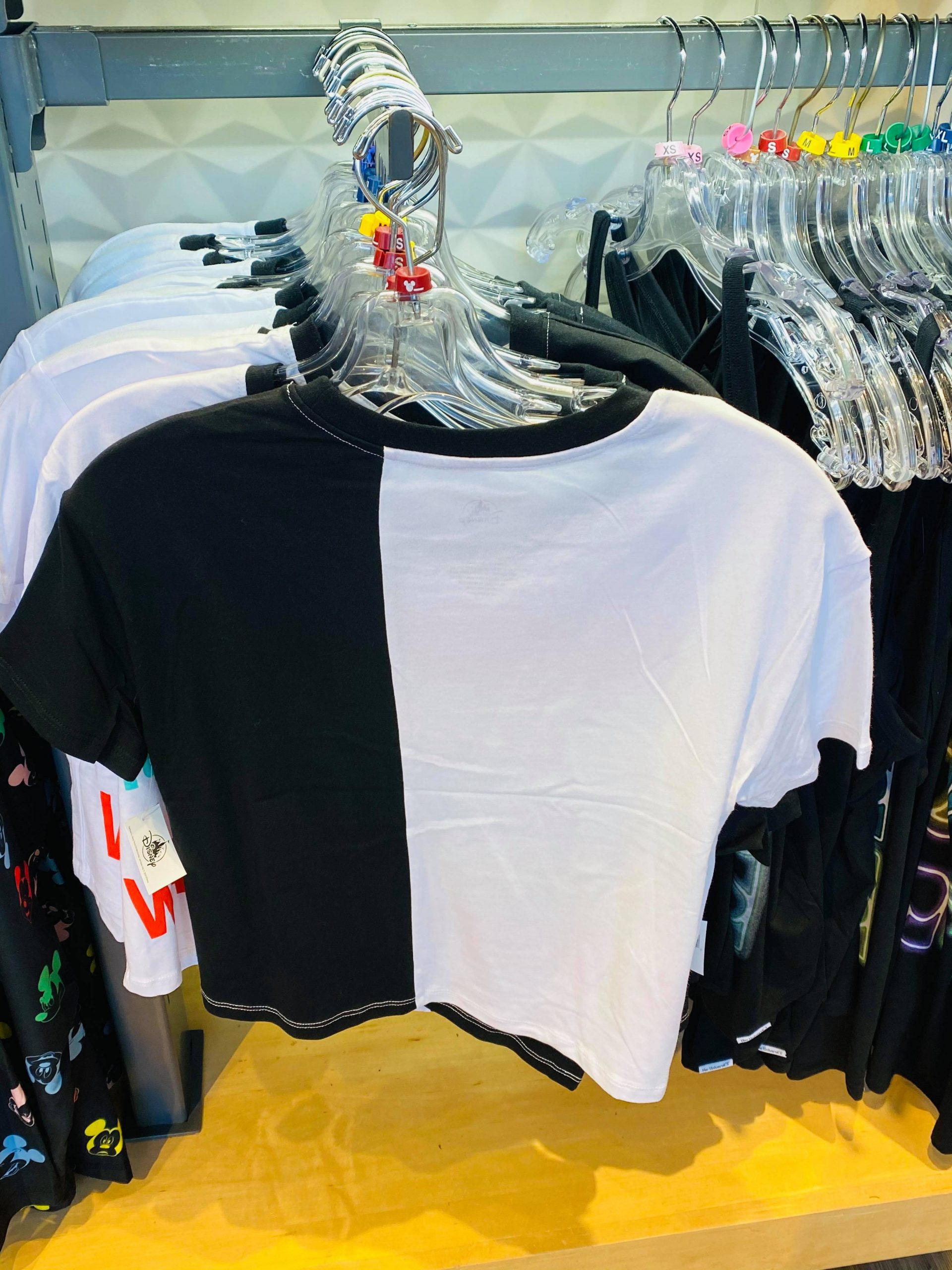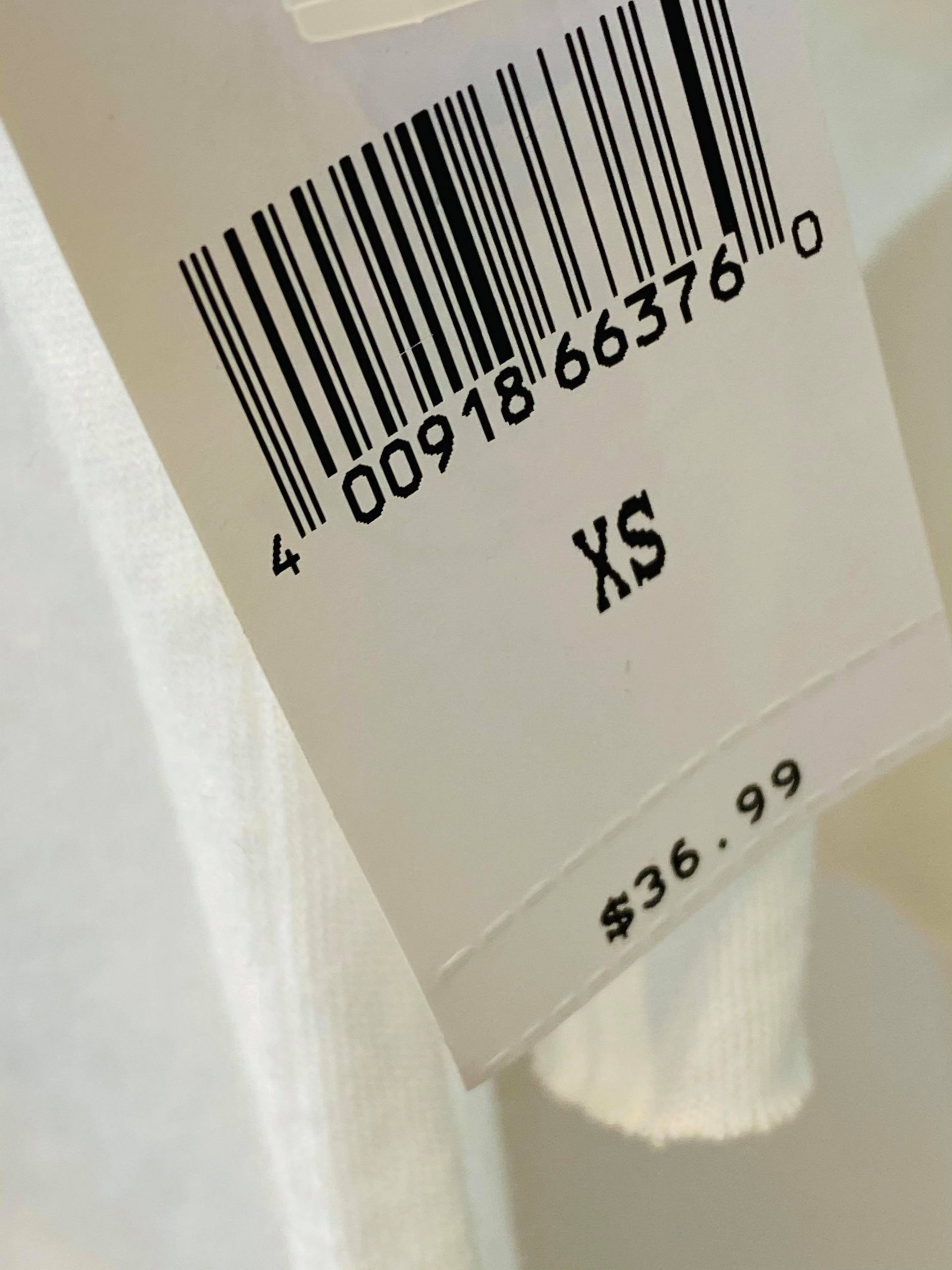 Which of these DisneyStyle t-shirts is your favorite?
Thinking about a visit to Disney?  Getting started is easy!  Simply fill out our form below to get your FREE, no-obligation quote from MickeyTravels!
Find articles like this helpful? Then why not consider working with an Authorized Disney Vacation Planner? As an agent with MickeyTravels, I'm here to help you with everything you need to make your Disney Vacation Magical- including finding the perfect vacation package, discounts, rate monitoring, and more! Best of all my services are absolutely FREE.  Get in touch via email at AbbyRY@MickeyTravels.com or follow along on Facebook.