Check Out These Loungefly Peter Pan Wallets and Bags at Hot Topic
Hot Topic is great source for fandom merchandise, and one of my favorite places specifically to get Disney merchandise! I have loved Peter Pan since I was a small child, and I am always on the lookout for fun items to add to my collection. Check out the Loungefly Peter Pan wallets and bags I found at HotTopic.com.
Wallets
These Loungefly Peter Pan wallets are so absolutely perfect. They can show off your love for the movie/story, while also being very subtle.
This cardholder ($12.90) is perfect for the parks. I love being able to have something small in my park bag to keep some cards/ID with me just in case my magic band glitches. A small cardholder like this is just perfect.
The Loungefly Peter Pan flap foldover wallet ($15.92, on sale) is fantastic for everyday use. It can hold so much more than the cardholder can! It also has a beautiful, yet subtle Jungle pattern featuring Peter and the Lost Boys.
Bags
This Loungefly Peter Pan crossbody bag ($11.92, on sale) matches the cardholder, and the two go perfect together. The crossbody bag is small, which would necessitate the use of a smaller wallet, like the cardholder. With both pieces, you would have an adorable Peter Pan set!
There is also a Loungefly Peter Pan mini backpack ($44.90) that matches the foldover wallet in the Lost Boys Jungle design.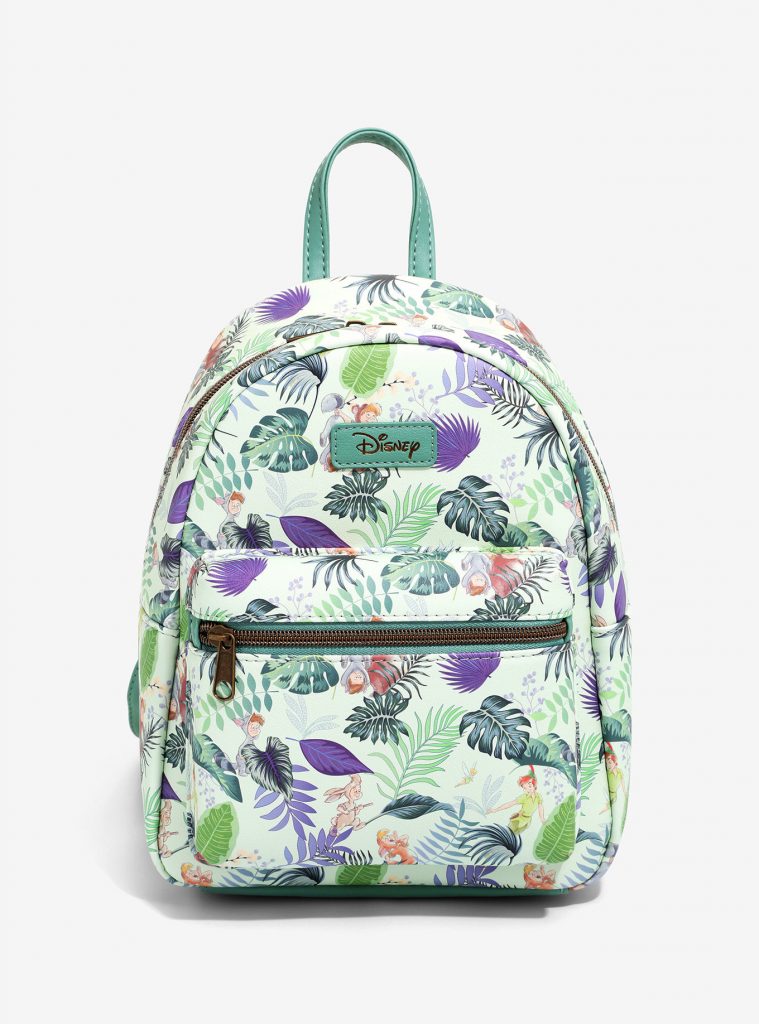 Which piece of the Loungefly Peter Pan collection at Hot Topic is your favorite?
Are you looking to plan a Disney vacation, but aren't sure where to start? As an agent with MickeyTravels, when you book your trip with me, I will be on hand to help you with everything! From finding the perfect package for your needs, to rate monitoring to ensure you are receiving the best price available from Disney. I work with all Disney Destinations, and can help you make the most of your magical vacation. Best of all, my services are absolutely FREE. Get in touch via email at Slawless@MickeyTravels.com. Also, make sure to CLICK HERE to follow along with my Facebook page for all things Disney.