2020 Gift Guide: Fit for a Princess
There is no denying that Christmas is Coming!  If you're looking for a gift for the girl who has everything, keep reading!  We've complied a Gift Guide full of the perfect presents for the Princess in your life!
We're not sure we could adore any bag as much as we love this Disney Princess handbag!  Featuring the book spines of all our favorite fairy tales, this Loungefly bag combines our love of Disney, Princesses and reading!  Your bookworm needs this bag!
You're never too old to dress like a Princess!  These dresses for grown ups will make the lady in your life feel like the royalty she is.  Most of her favorite princesses are available here!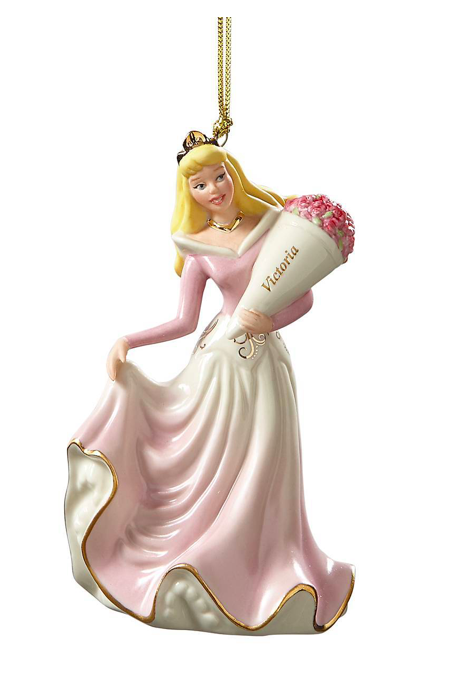 These personalized Lenox ornaments will make her light up every year when she decorates the Christmas tree!  They are gorgeous!
We're a big fan of Make It Minnie here at Disney Fashion  Blog!   We especially love their Monthly collections.  Their December collection of Anna and Elsa rings are delicate and mature – perfect for your Queen!
Even Princesses get cold feet sometimes!!  These Princess socks are the perfect stocking stuffer.  Split them up among your girlfriends, or give your special someone the whole pack!  They're sure to be a hit!
2020 hasn't really been a big year for travel, but hopefully all of that will change in 2021, and we want to be ready!  This hard sided carry on luggage is perfect for a weekend in Disney!  (It would be perfect to include an all expenses paid trip as well – contact me today and we can make that happen too!)
Even More Ideas in our Princess Gift Guide!
This Princess face mask is another great stocking stuffer!  Although you don't want to suggest she doesn't just wake up like this, a little self care is a luxury, even for a Princess!
For a meal fit for a Princess – literally!  With delicate gold details and a set for each of her favorite Princesses, this dinnerware set is simply stunning.  Include a coupon for a home cooked meal and you will be her Prince Charming for sure!
If you aren't familiar with Matthew Reinhart's work, this might look like a children's book.  We can assure you that it is much more!  The tiny details of his pop up art are incredible.  This is a gift any Princess lover will adore.
When all else fails, you can never go wrong with loungewear!  This fun tie dyed sweatshirt featuring every 90s kids favorite princess will be a hit, keeping her comfy and cozy all winter long!
New make up always makes a girl feel beautiful!  She will love this highlighter palette that is full of princess tones and even includes a mirror!
We love gifts that do double duty!  This cool 3D diamond painting kit gives her a fun activity PLUS a piece of amazing artwork when it's finished!  Especially in this crazy year where we're spending more time at home, she'll love to have something to keep her busy.
Share this Princess Gift Guide with your Prince Charming and be sure that you get everything you want this year!
Thinking about a visit to Disney?  Getting started is easy!  Simply fill out our form below to get your FREE, no-obligation quote from MickeyTravels!
Find articles like this helpful? Then why not consider working with an Authorized Disney Vacation Planner? As an agent with MickeyTravels, I'm here to help you with everything you need to make your Disney Vacation Magical- including finding the perfect vacation package, discounts, rate monitoring, and more! Best of all my services are absolutely FREE.  Get in touch via email at AbbyRY@MickeyTravels.com or follow along on Facebook.