Stay Merry and Bright with this Holiday Shirt for Annual Passholders!
This new Merry and Bright  Holiday shirt was made specifically for Walt Disney World Annual Passholders! This exclusive shirt can be found at the Annual Passholder Pop-Up Shop in Germany.  Head over there and grab yours today!
Merry and Bright Holiday Shirt – $29.99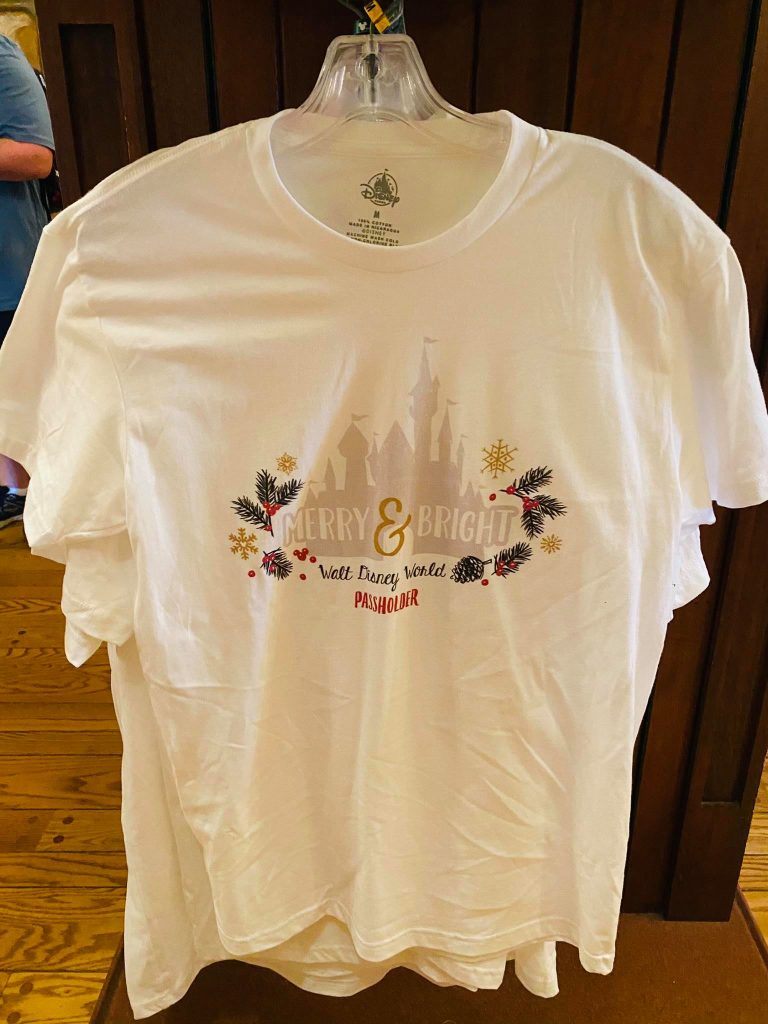 Cinderella's Castle always makes the best backdrop! Hollyberries with hidden Mickey's can be seen hugging the silhouette of this castle. You will also be showing your passholder pride with this Merry and Bright t-shirt. This versatile shirt can be worn with a cardigan, jeans, and/or shorts. Perfect for the whole holiday season!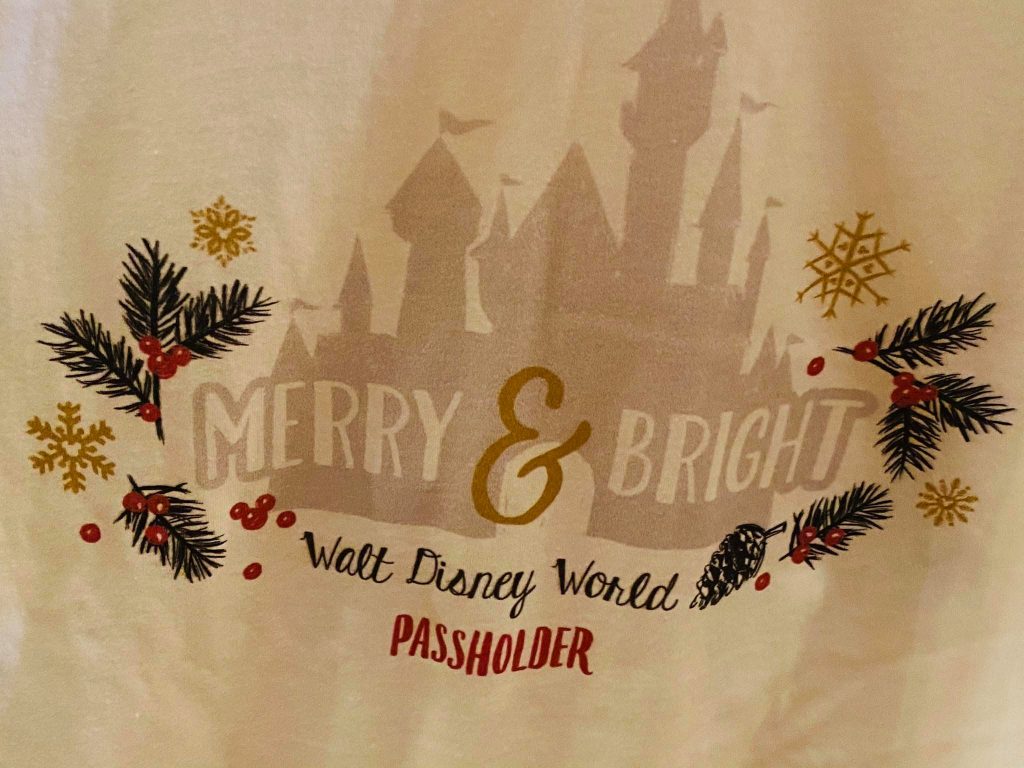 Find yourself at the pop-up Annual Passholder store in Germany! You will know you are there when you see this big orange Passholder sign with the smiling Mickey!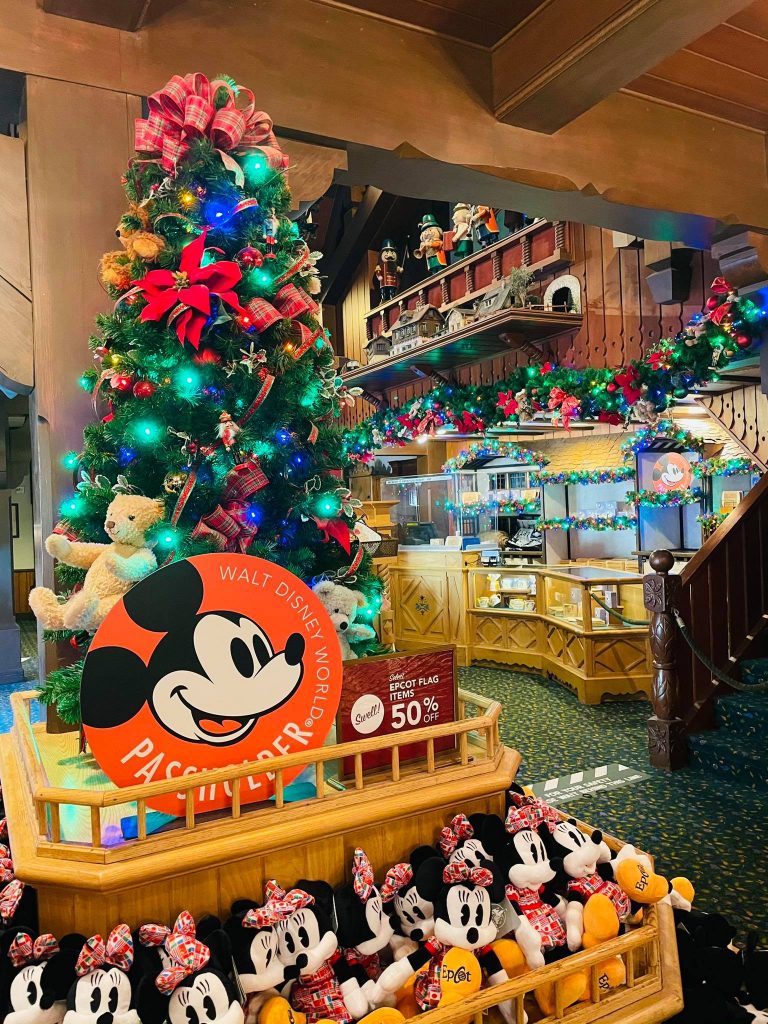 This Merry and Bright T-Shirt is just what annual passholders need this holiday season! Epcot is waiting for you to arrive and grab your shirt today!
More Holiday shirts can be found on Disney Fashion Blog HERE!
MickeyTravels-Beverly Peterson
Are you looking to plan a Disney vacation, but aren't sure where to start? As an agent with MickeyTravels, when you book your trip with me, I will be on hand to help you with everything! From finding the perfect package for your needs, to rate monitoring to ensure you are receiving the best price available from Disney. I work with all Disney Destinations and can help you make the most of your magical vacation. Best of all, my services are absolutely FREE. Get in touch via email at Beverly@mickeytravels.com or by calling 920-655-2319. Also, make sure to follow along with my Facebook page and Instagram page @polkadottedmagic for all things Disney!