NEW Tie-Dye Mickey Collection – PHOTOS!
We love the fun vibes of this new Tie-Dye collection hitting shelves at the Magic Kingdom today.  With so many styles and items to choose from, you'll find something that will make you smile!
The first item in this collection is this very cool black and tie-dye Mickey shirt!  Most of the shirt is black, while there is a rainbow tie-dye pattern that begins in the lower corner and spreads onto the shirt.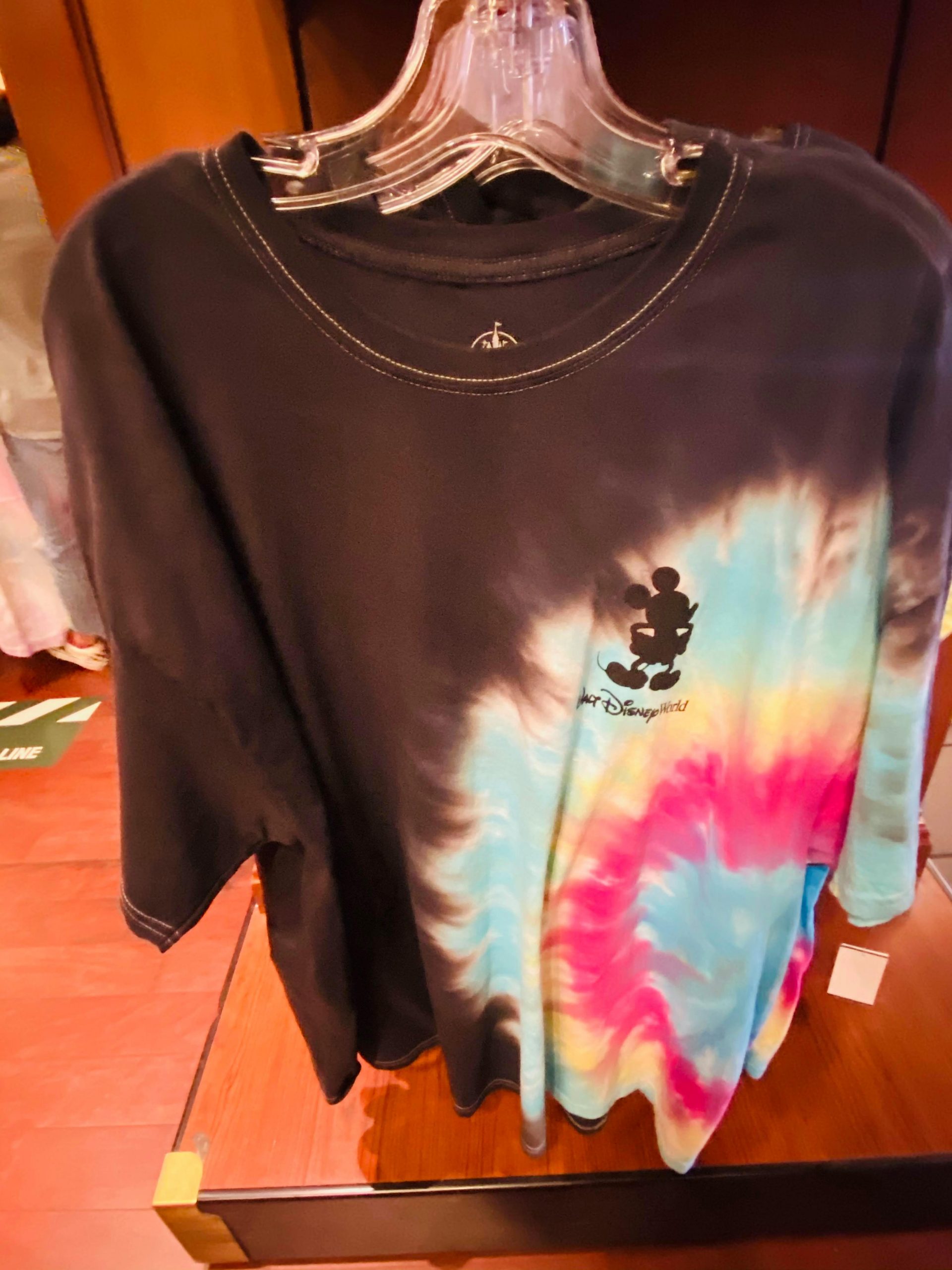 There is also an adorable old fashioned Mickey silhouette on the chest area, along with the Walt Disney World logo.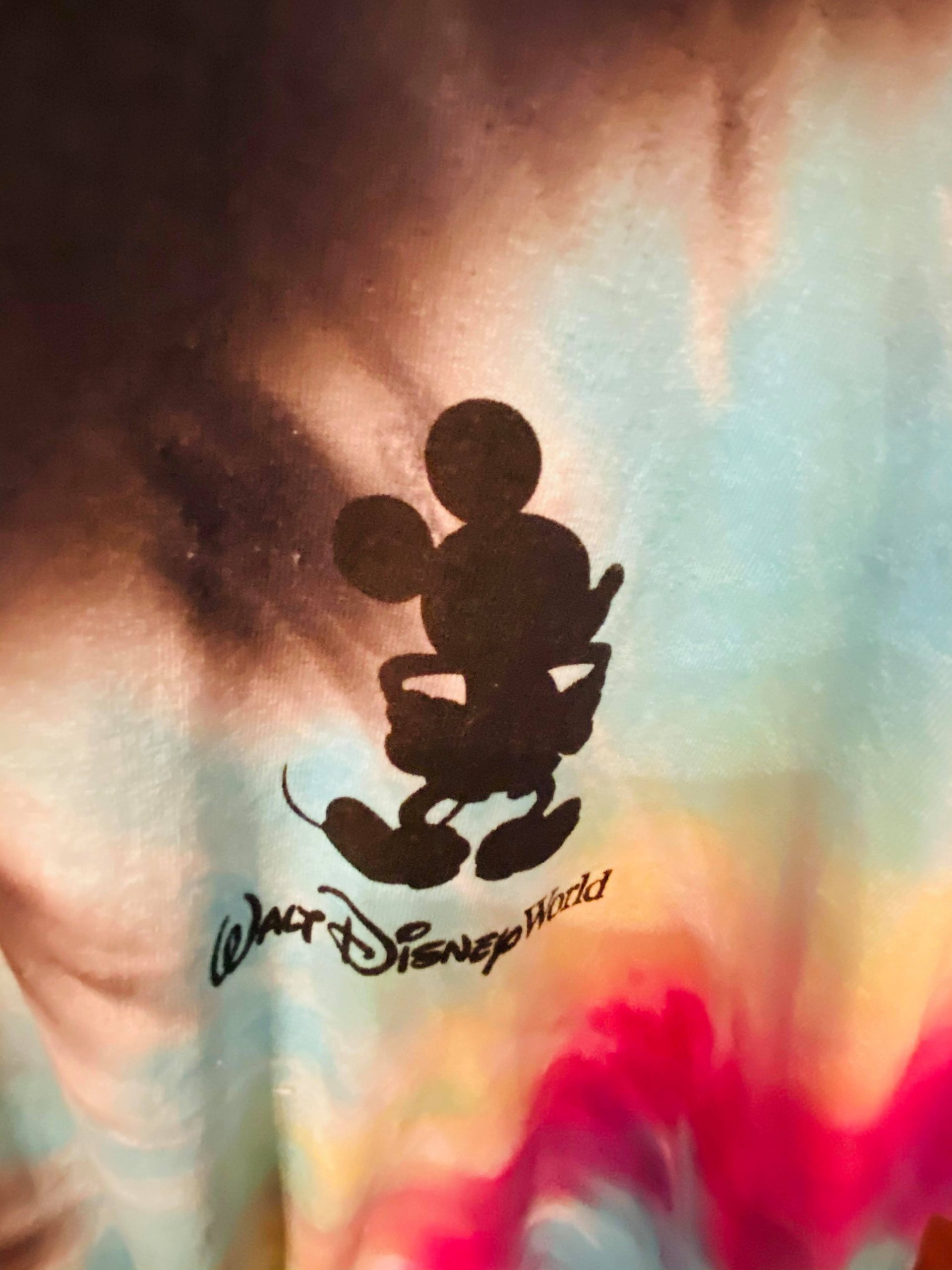 The tie-dye design is also on the back of the shirt.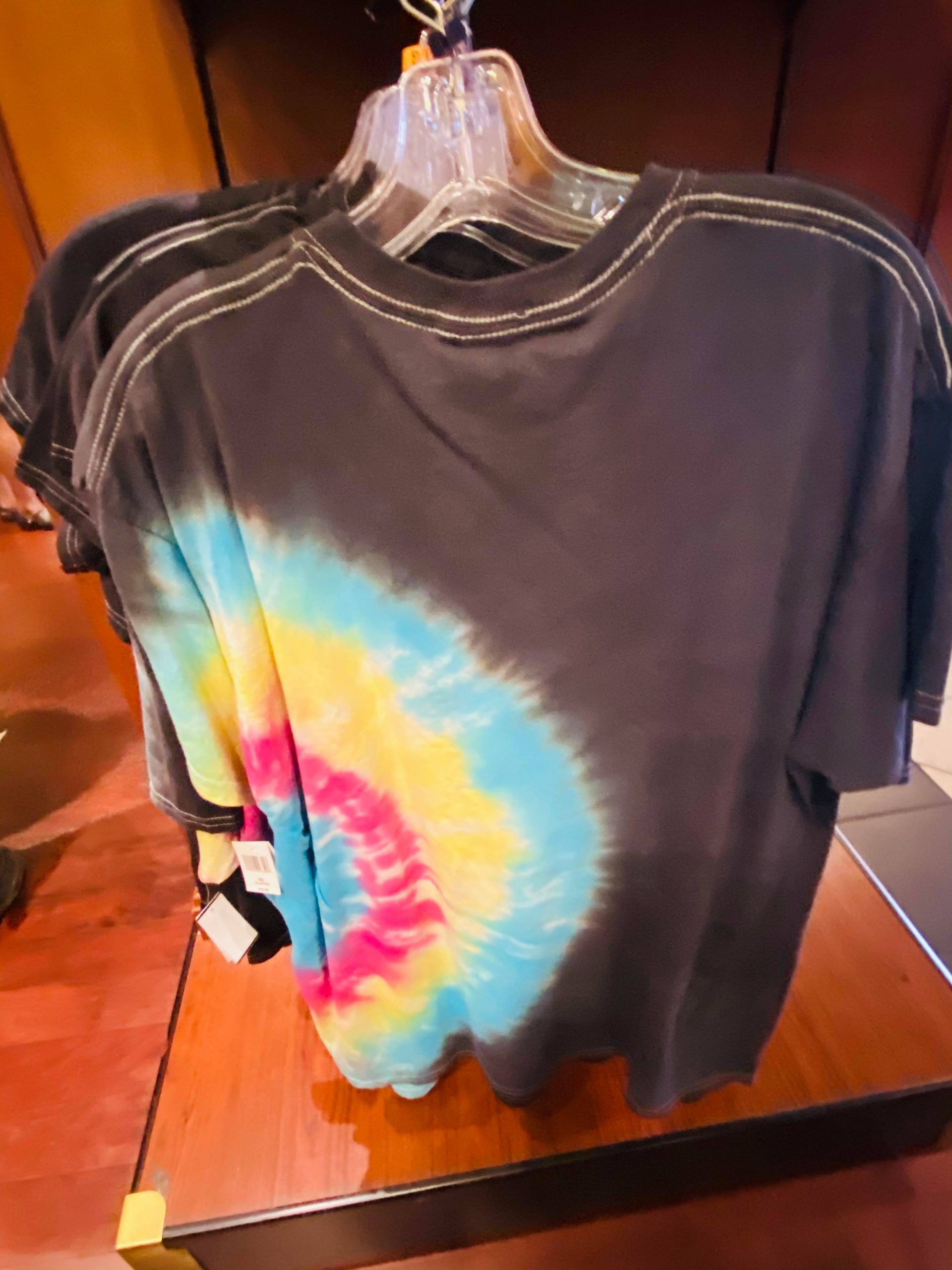 This tie-dye Mickey long-sleeve shirt is also adorable!  This shirt features a Mickey silhouette filled with a groovy tie-dye design.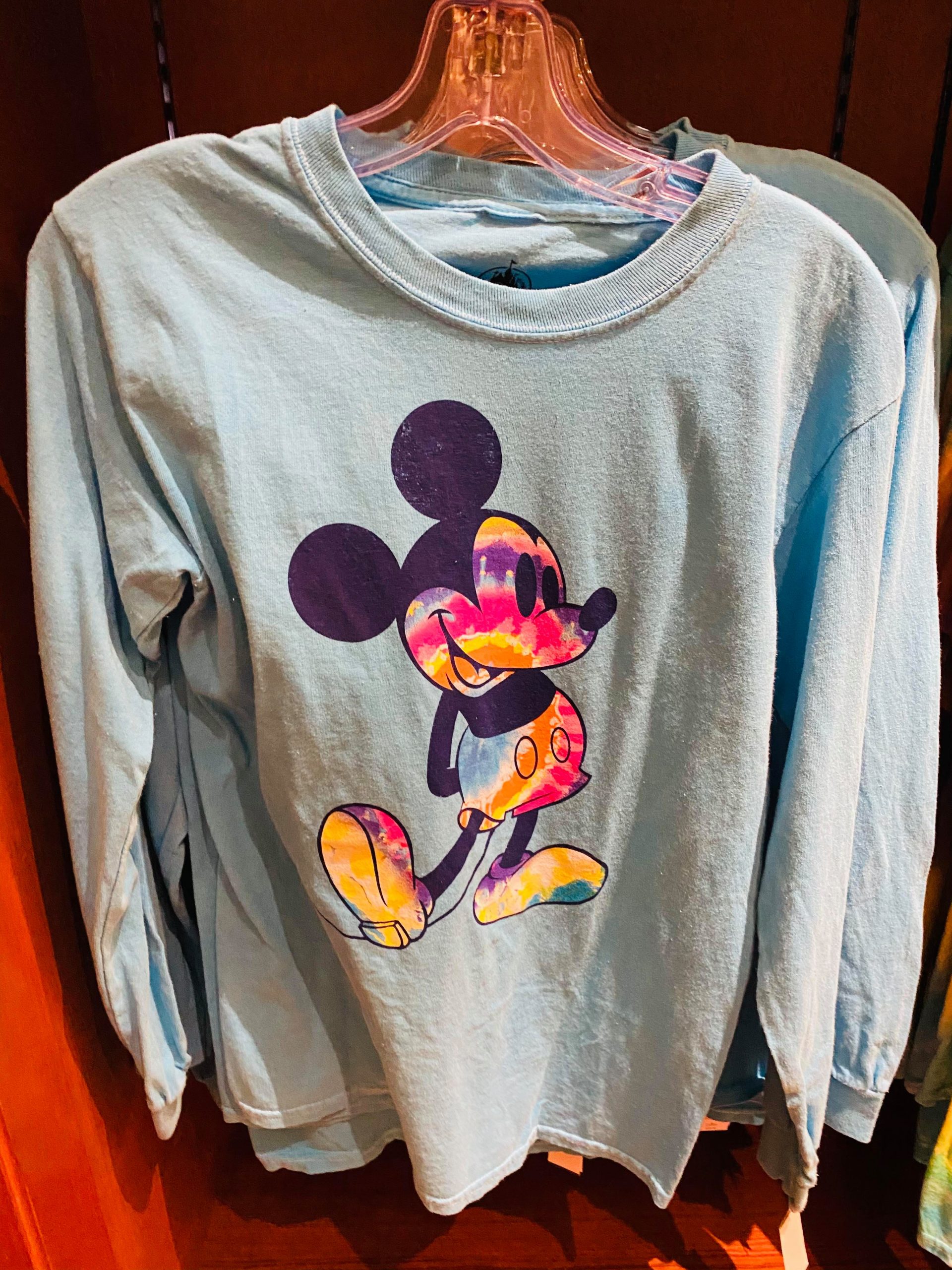 This Mickey is on a soft blue long sleeve shirt.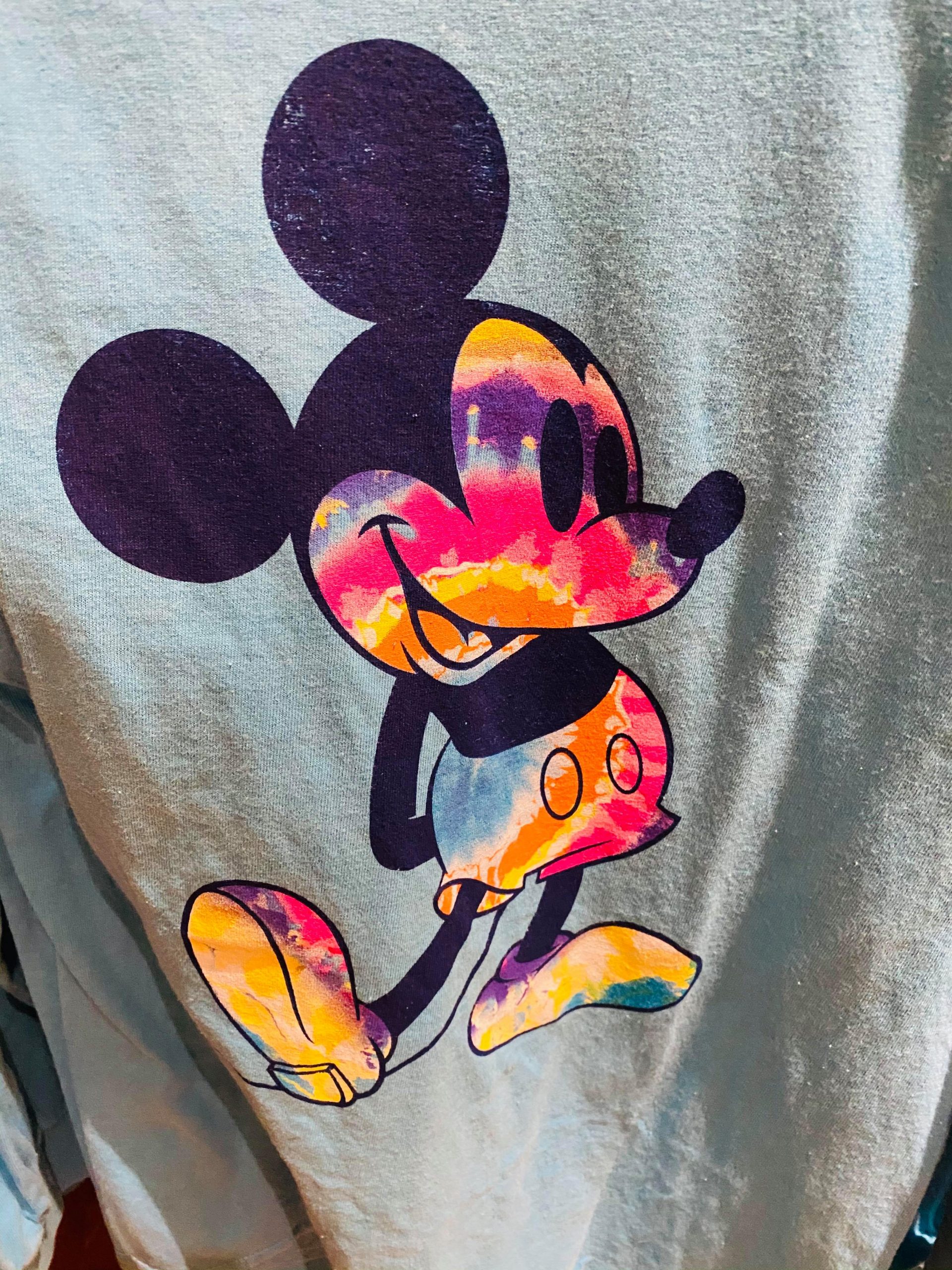 This shirt also has a Walt Disney World logo that runs down the arm.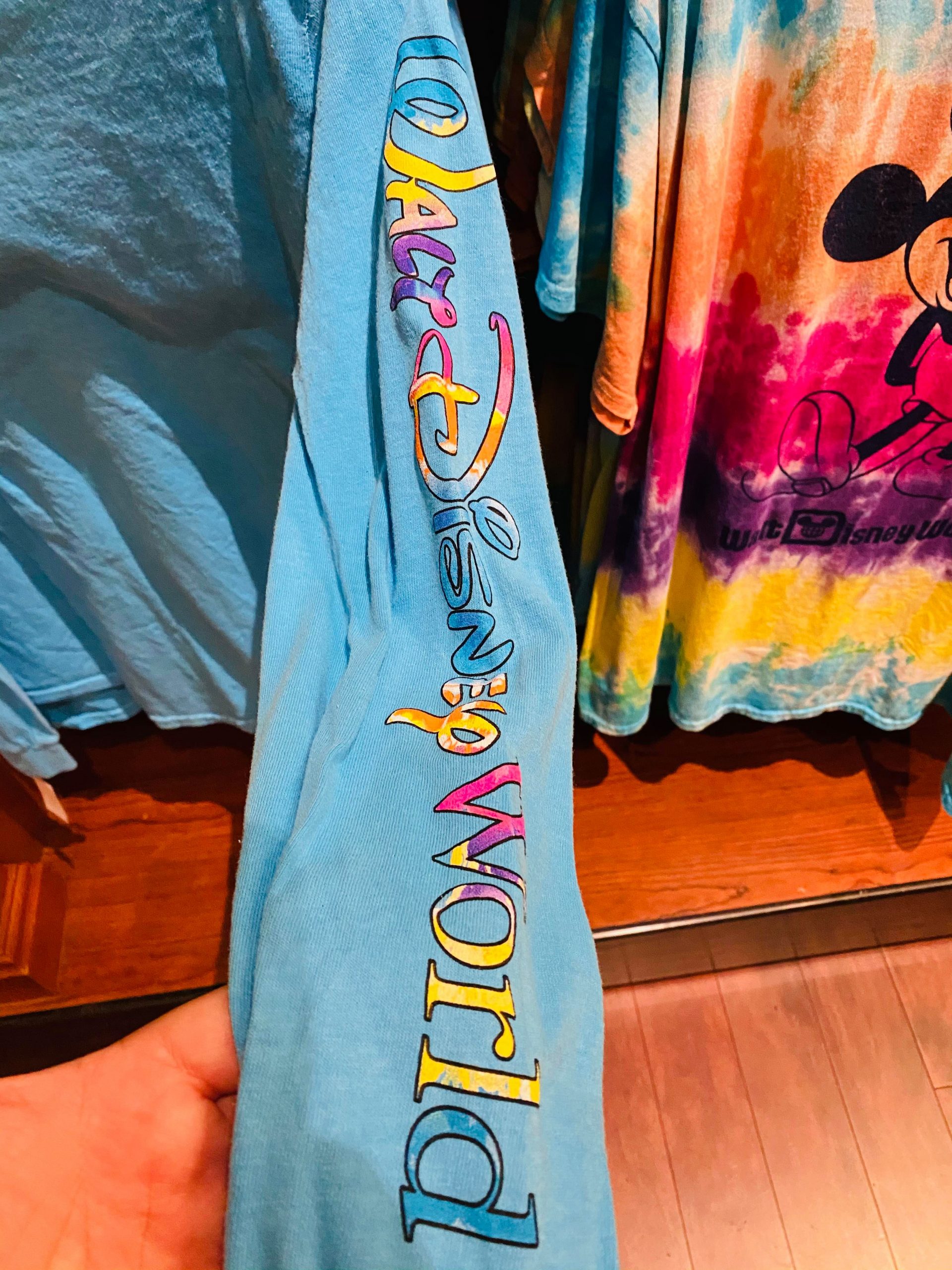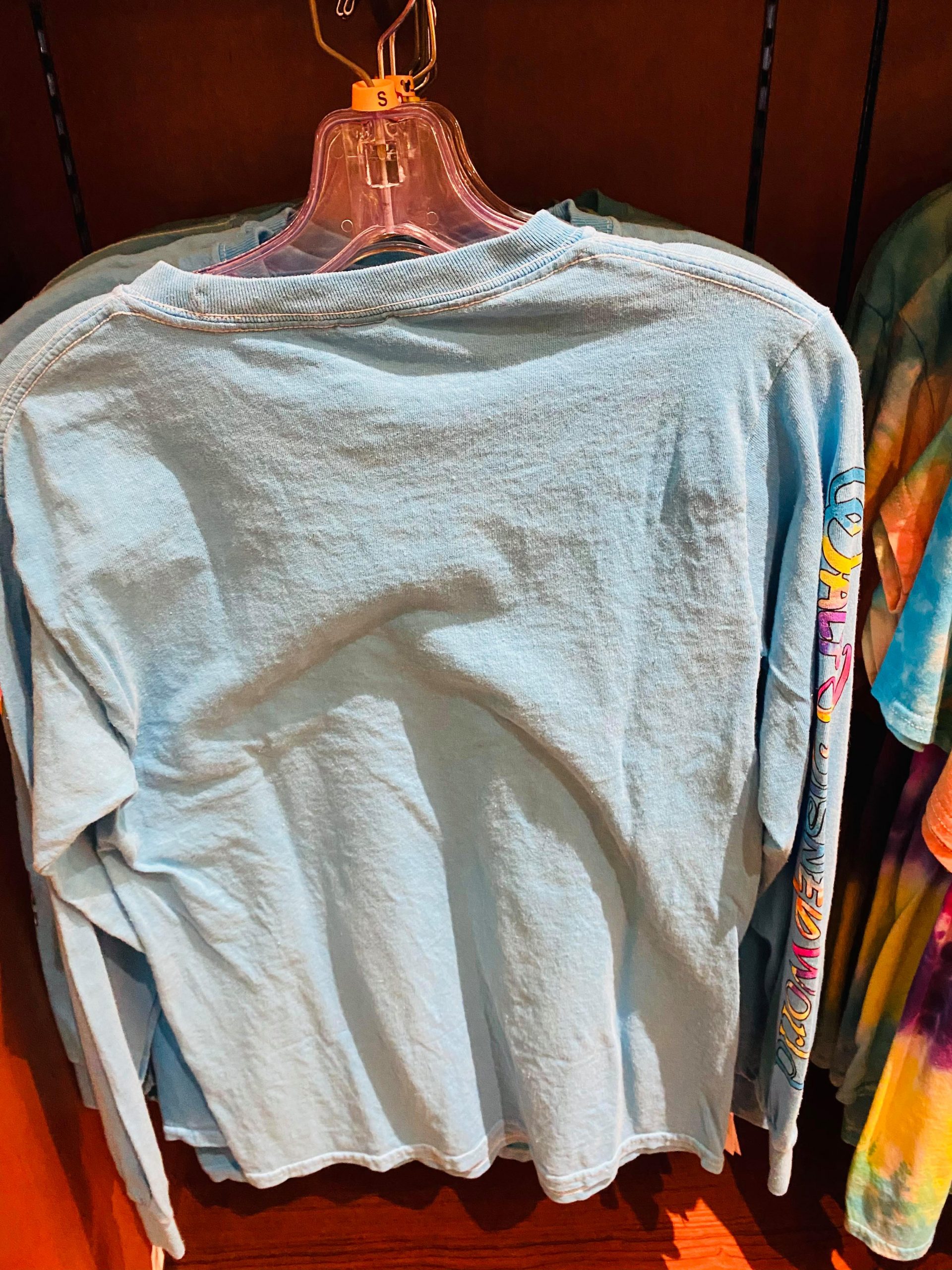 This shirt retails for $39.99 and appeared today at the Emporium!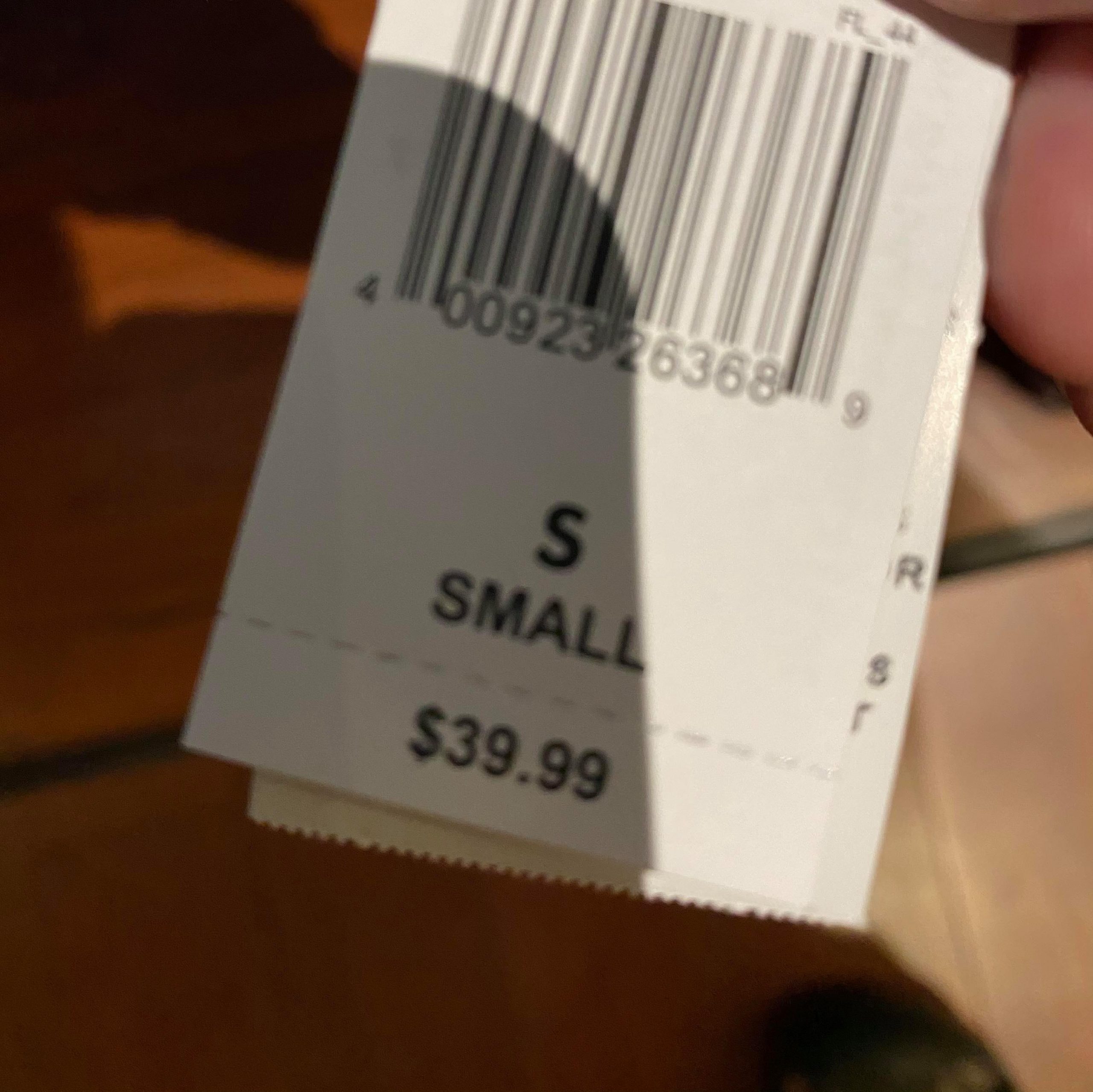 More Tie-Dye Mickey Teeshirts!
Here is another long sleeve shirt, this one with a hood!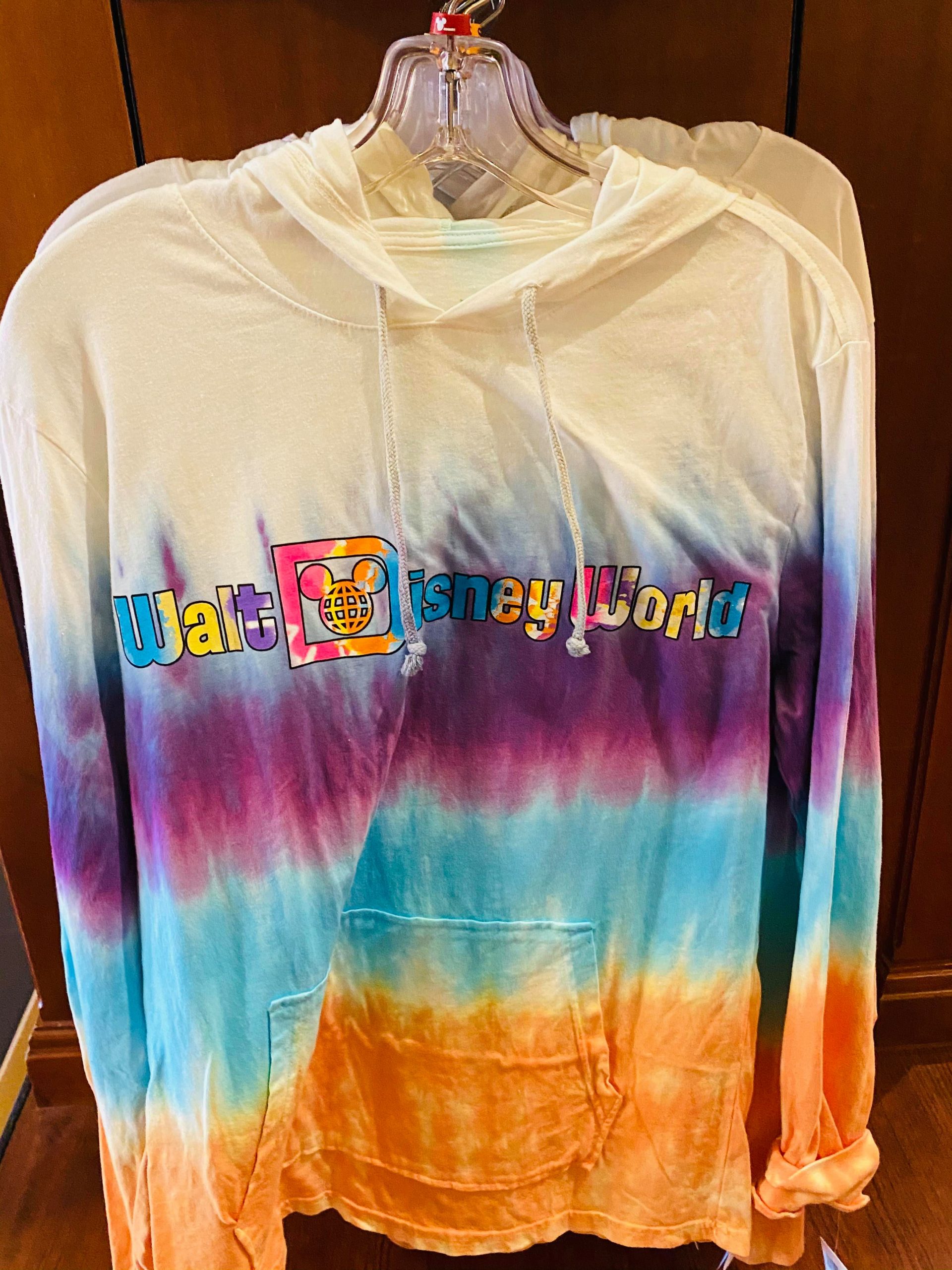 This shirt is tie-dye on tie-dye!  The front features a Walt Disney World logo with an inset design and a black background.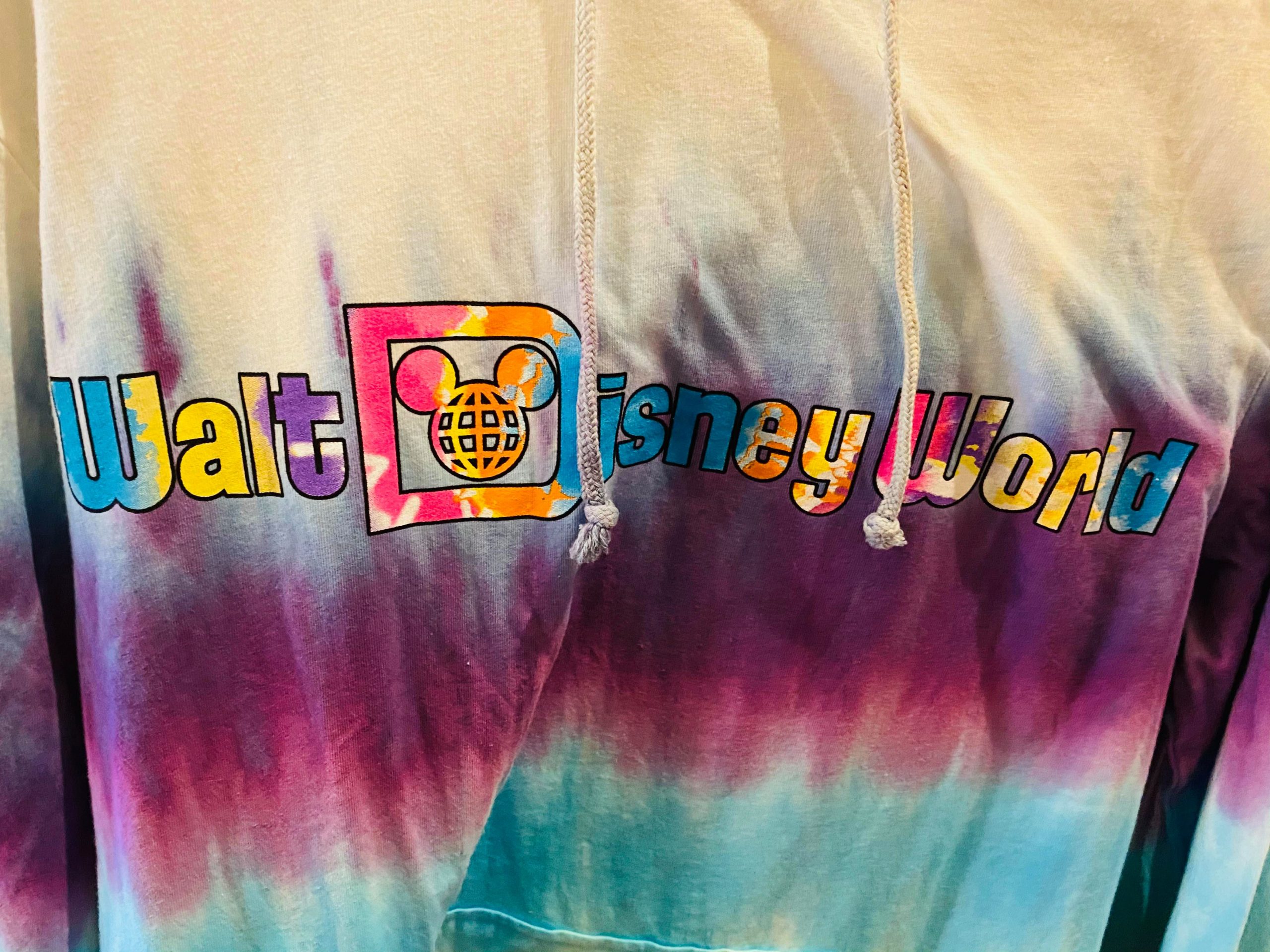 It also has a front pocket perfect for keeping your hands warm on chilly fall nights!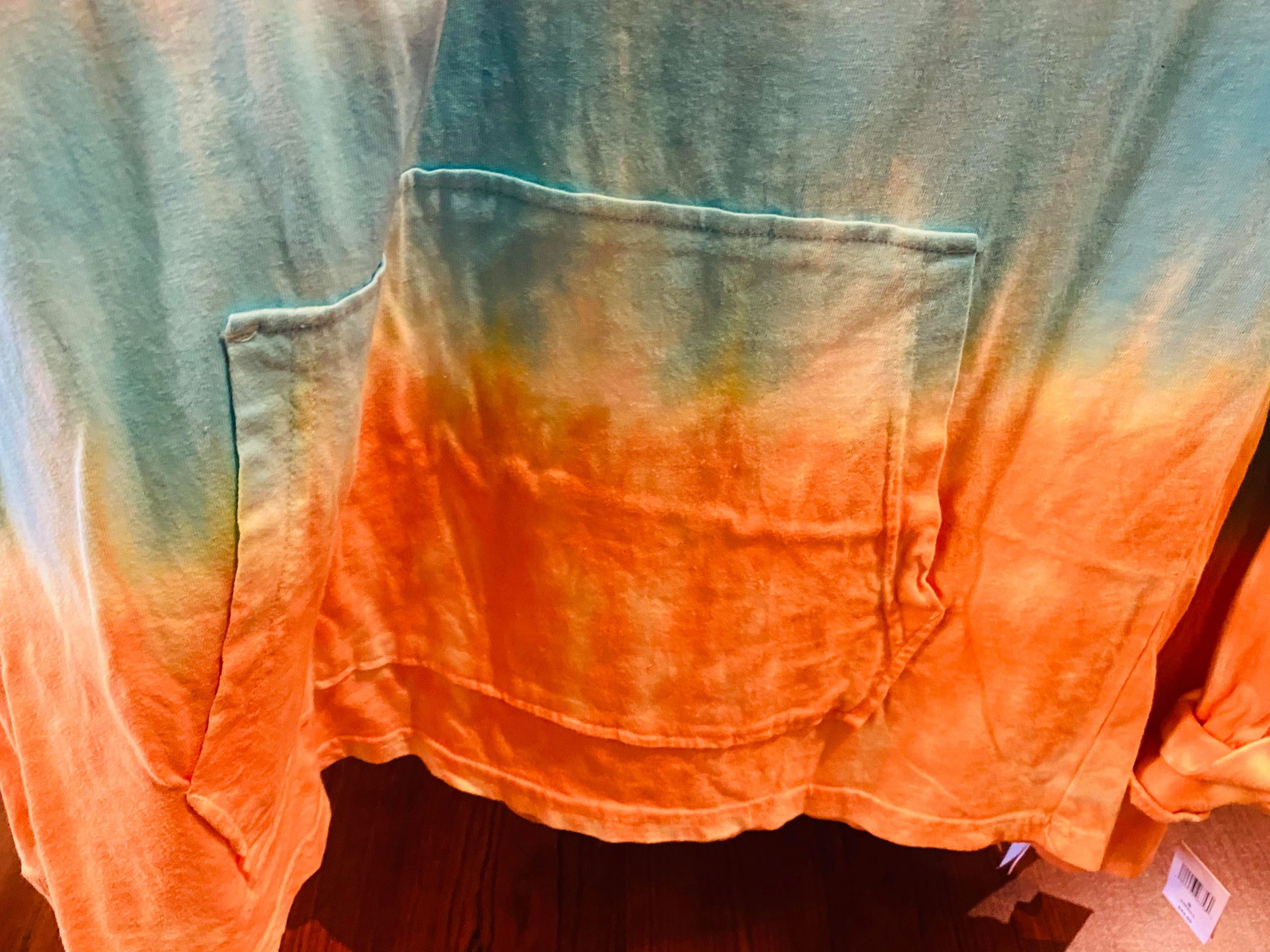 We also love that the hood carries through the tie-dye detail!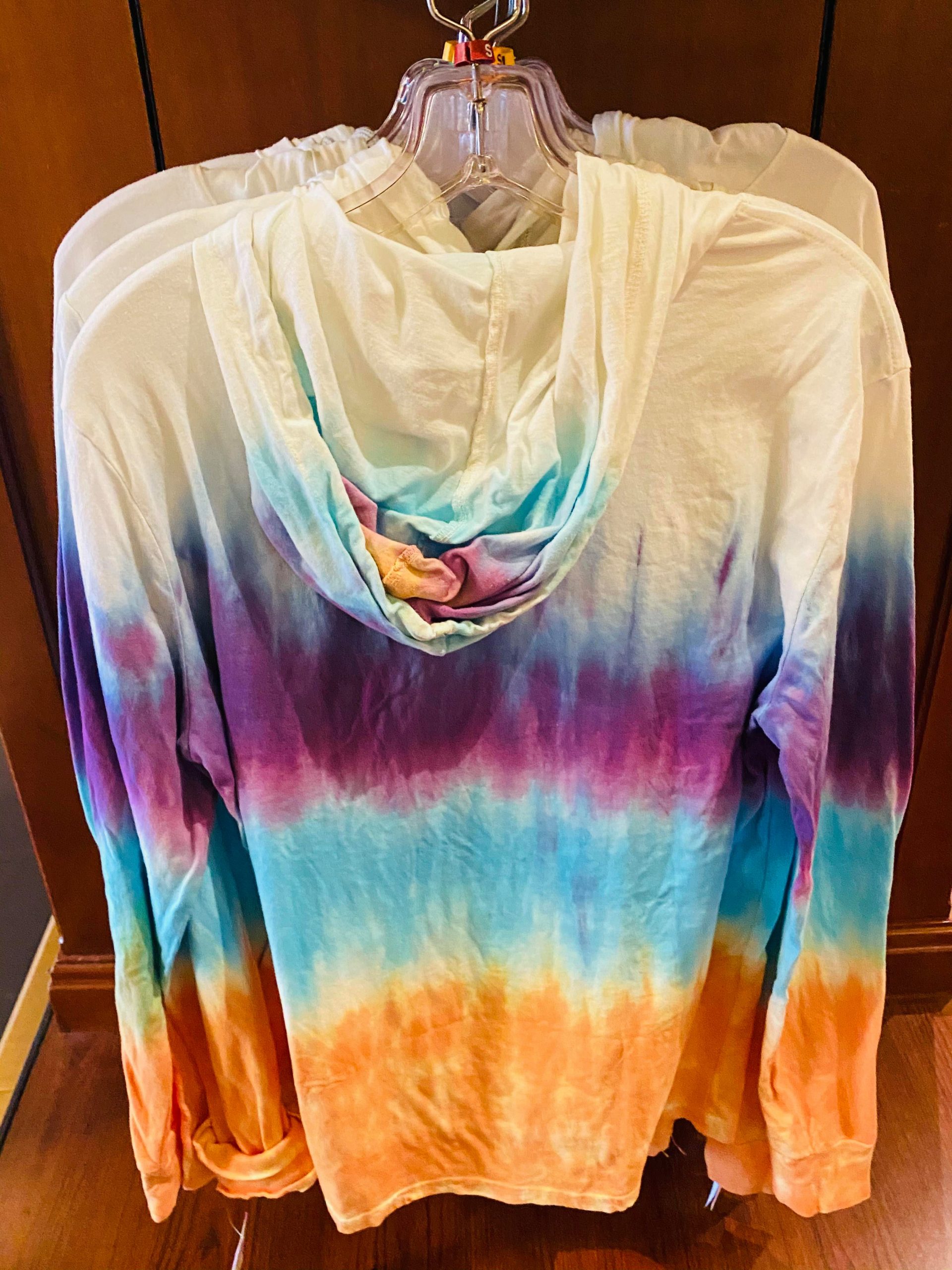 This shirt retails for $44.99.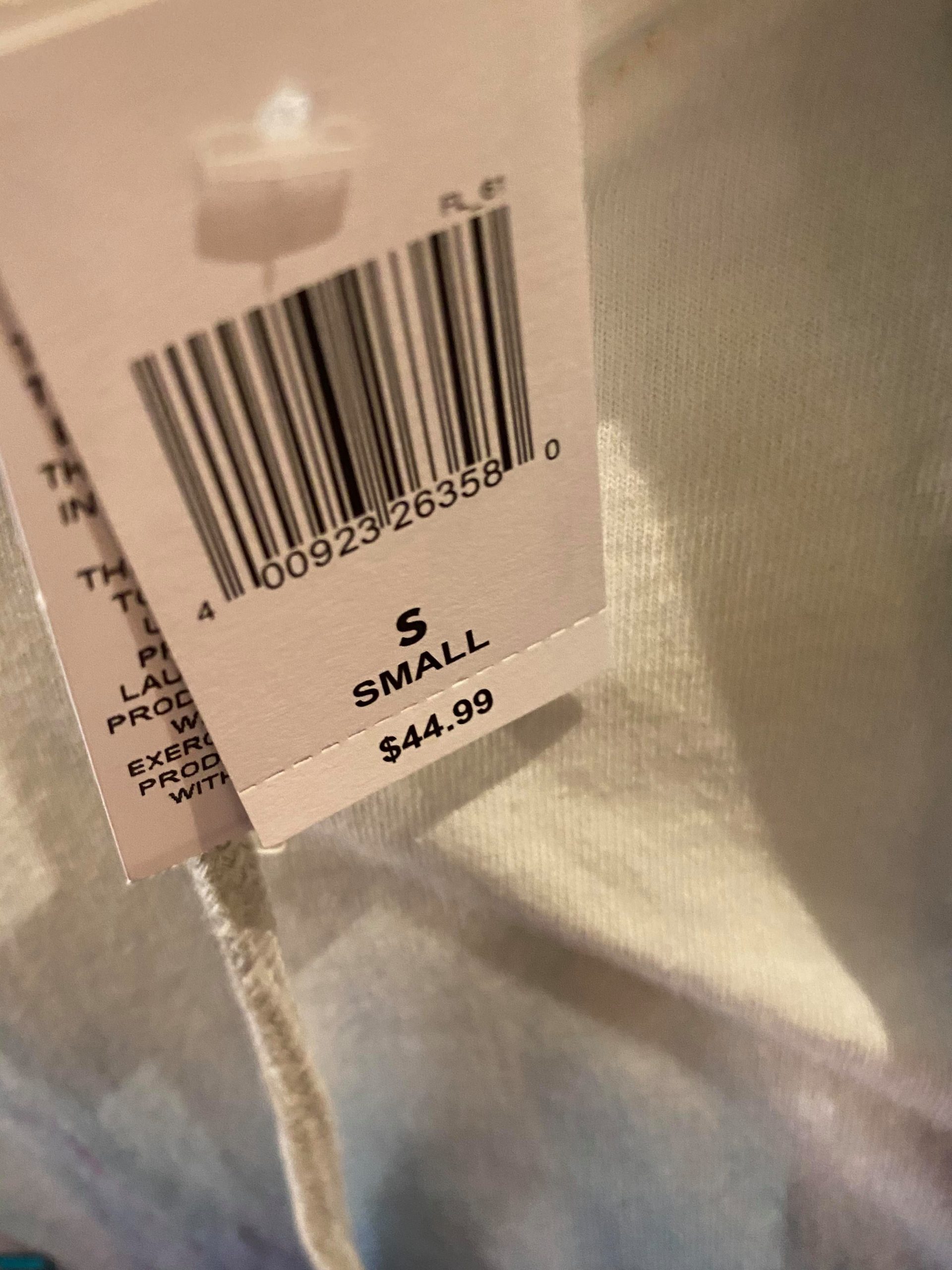 The last teeshirt is an all over tie-dye pattern with a Mickey silhouette!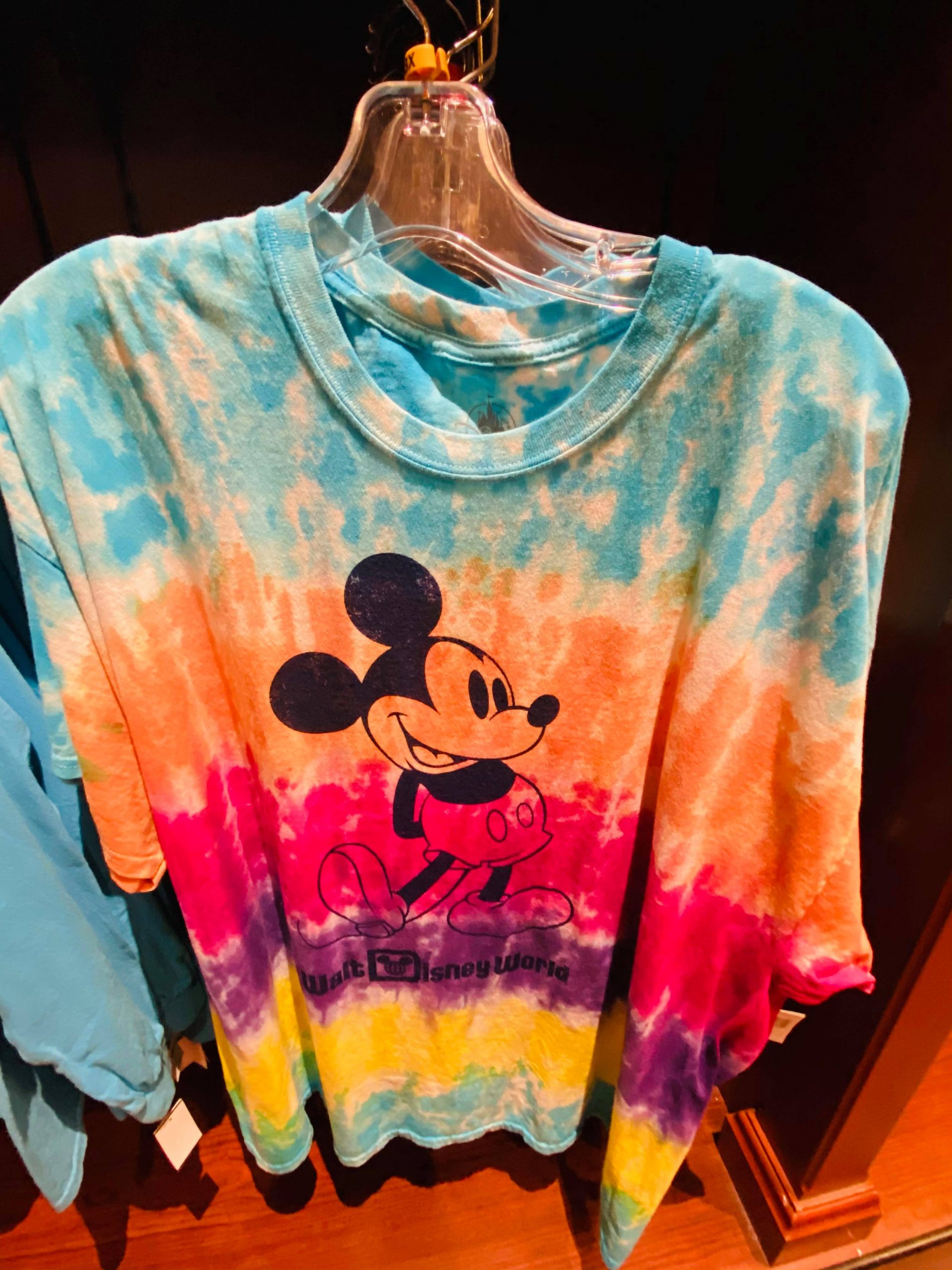 You can really see the tie-dye details on the back of this shirt!  It is so much fun!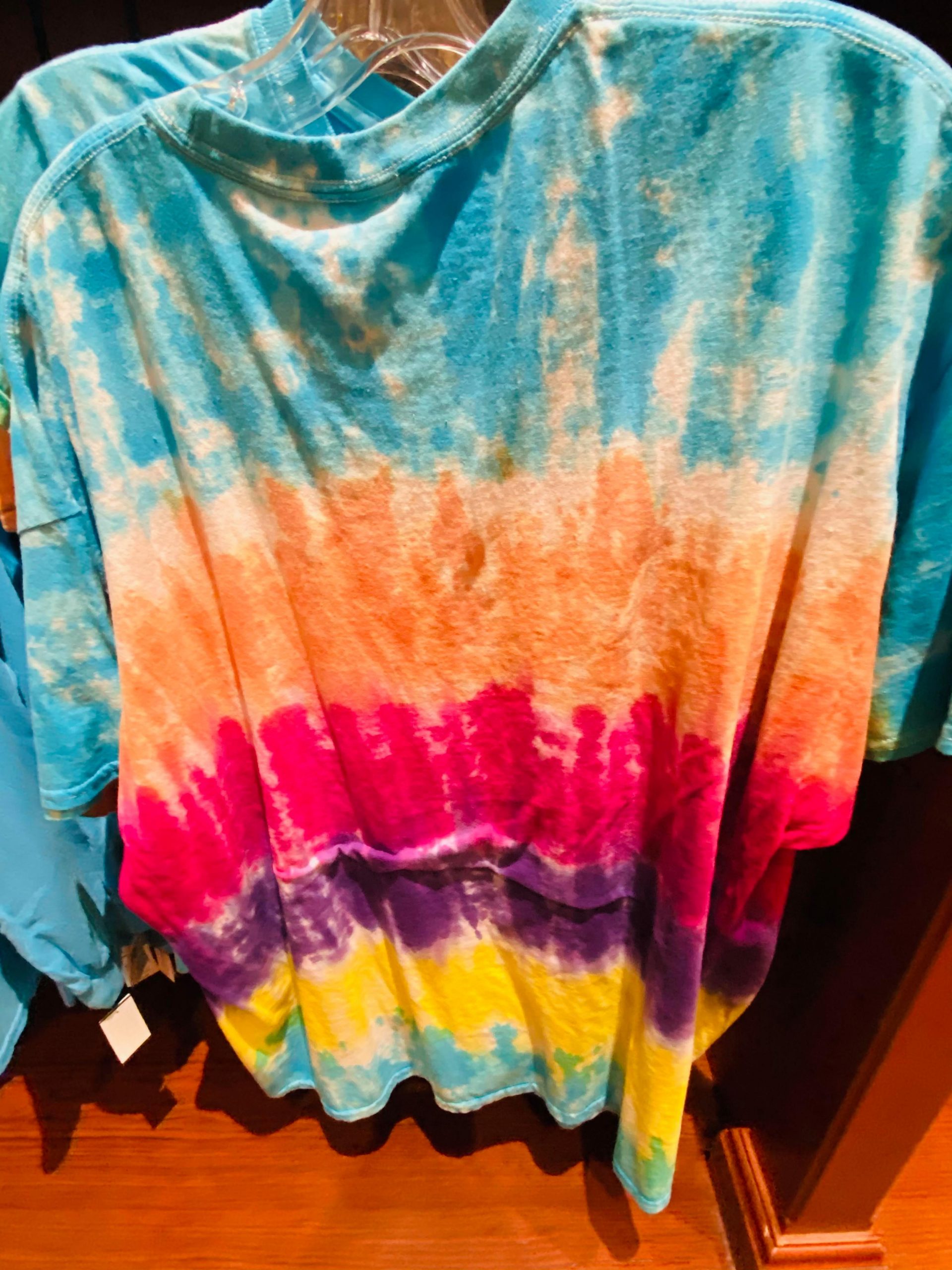 This tie-dye Mickey tshirt retails for $44.99.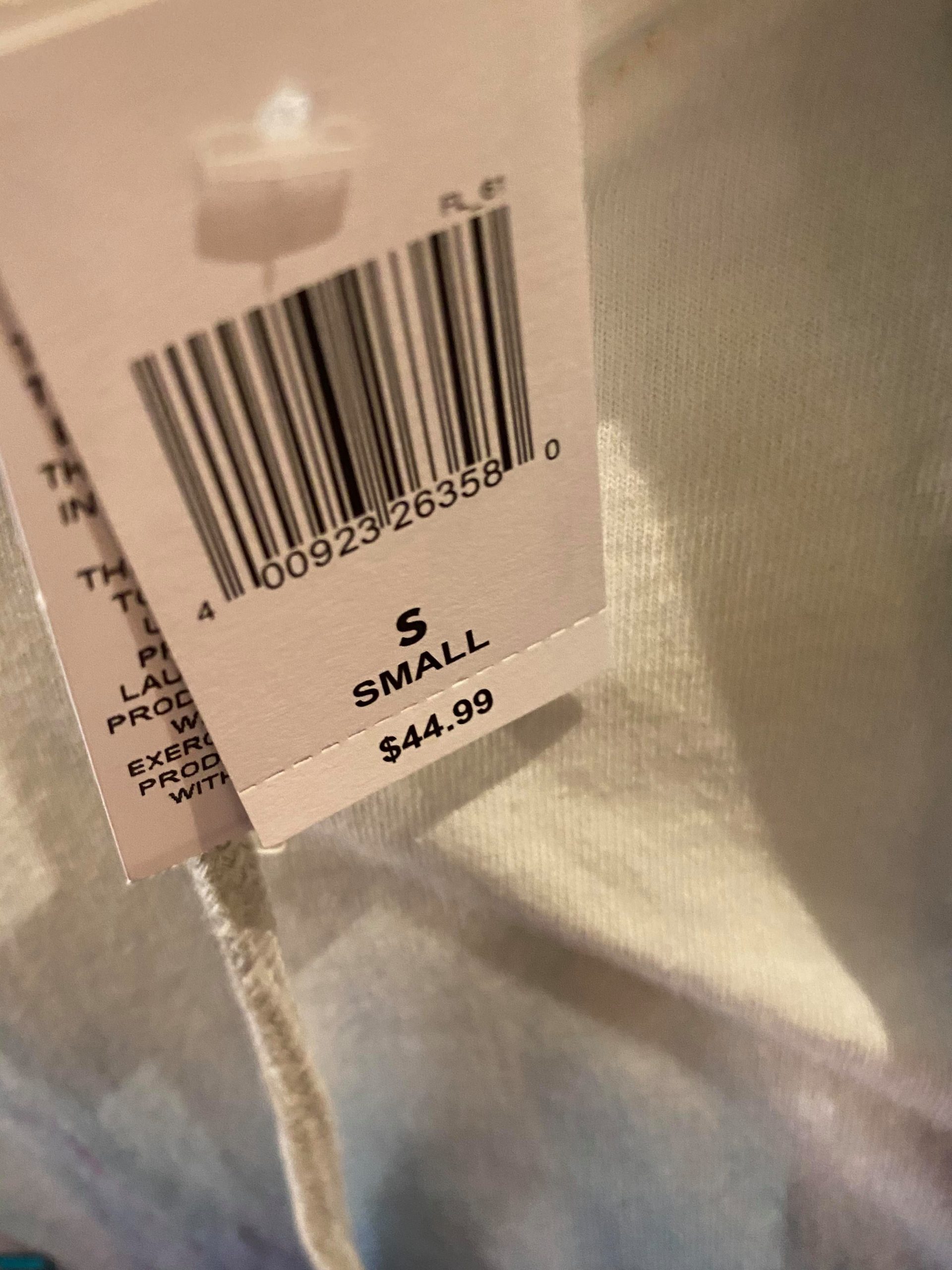 If you love Tie-Dye, check out other Disney merchandise we've found like this adorable Mickey Mouse plush!  Do you love this style?  Tell us in the comments!
Thinking about a visit to Disney?   Getting started is easy!  Simply fill out our form below to get your FREE, no-obligation quote from MickeyTravels!
Find articles like this helpful? Then why not consider working with an Authorized Disney Vacation Planner? As an agent with MickeyTravels, I'm here to help you with everything to make your Disney Vacation Magical.  This includes finding the perfect vacation package, discounts, rate monitoring, and more! Best of all my services are absolutely FREE.  When you're ready to get your ears on, get in touch via email at AbbyRY@MickeyTravels.com or follow along on Facebook.