Don We Now a new Disney Christmas Teeshirt!
Tis the Season for Festive Holiday Fashion!  You'll want to grab a Disney Christmas Teeshirt we spotted today at the Emporium today in the Magic Kingdom!
Our first Tshirt features our favorite Holiday couple Mickey and Minnie Mouse decorating their Christmas tree together!  Mickey is on a ladder while Minnie assists!  I wonder if their lights go out as much as ours do, we never look that jolly!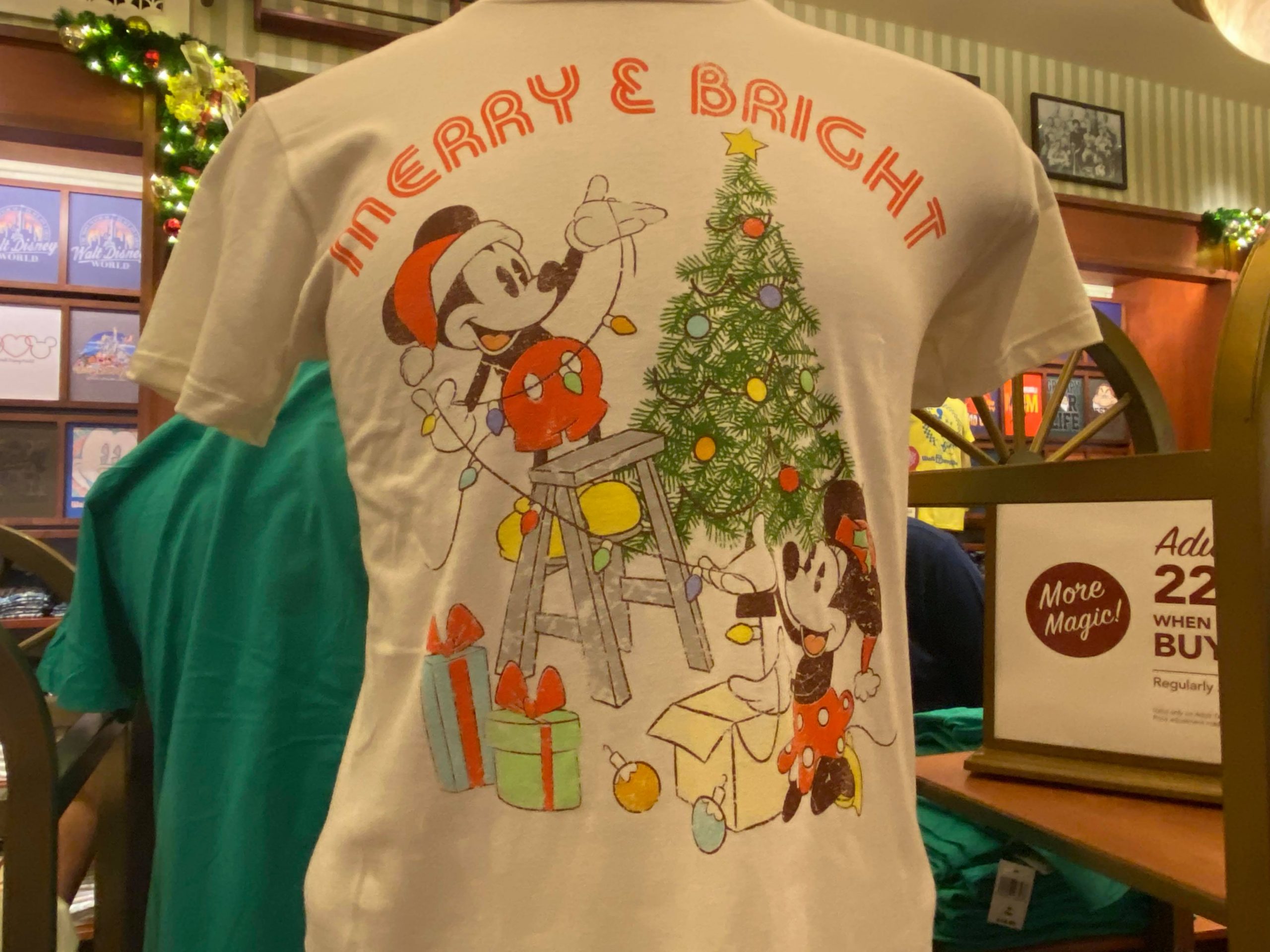 This shirt has the words "Merry and Bright" in a red modern font.  It retails for $24.99.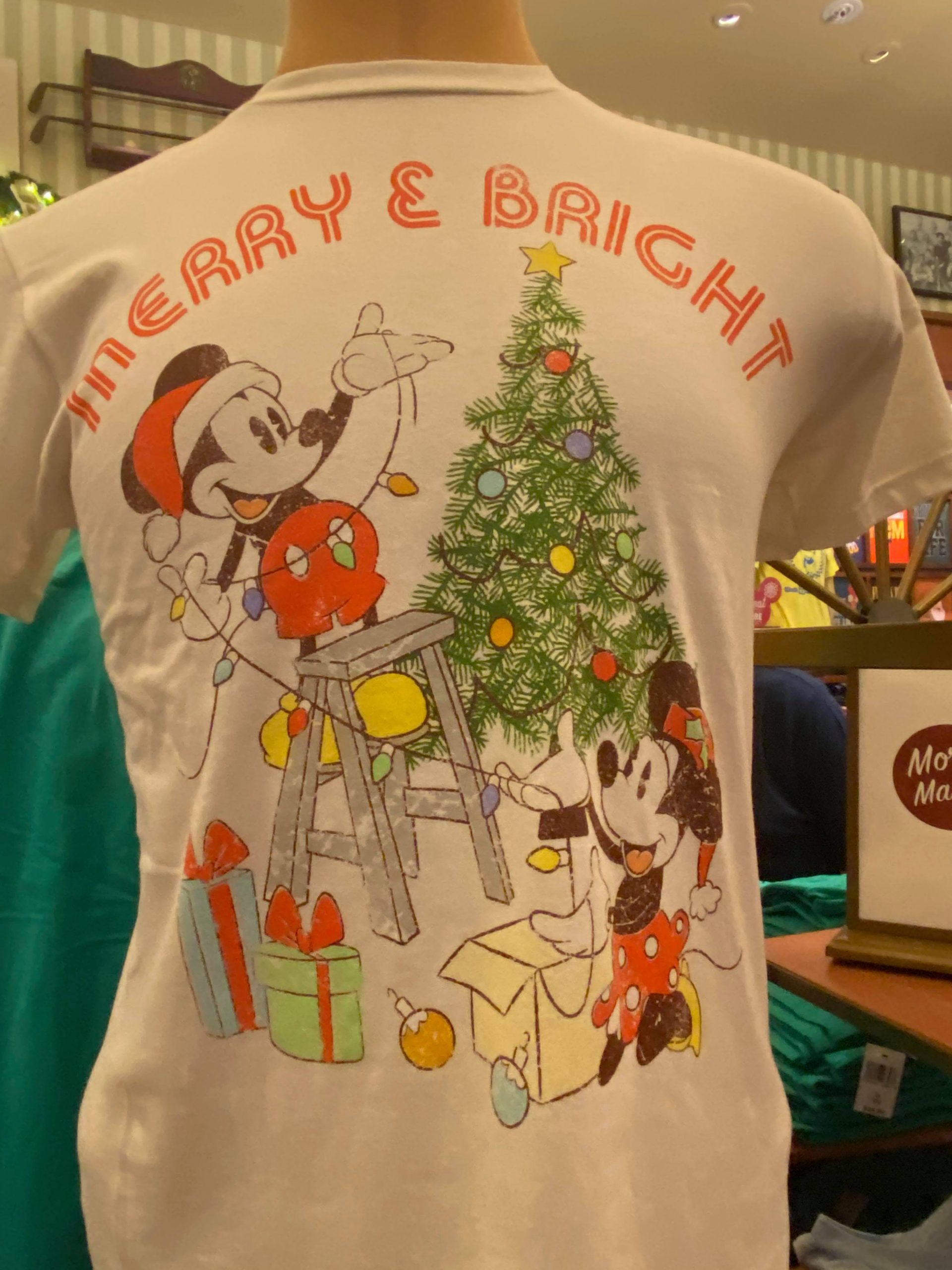 The second new Disney Christmas teeshirt features Mickey Christmas lights laid out in the shape of a Mickey head.  Inside the lights are the words "Keep it Merry."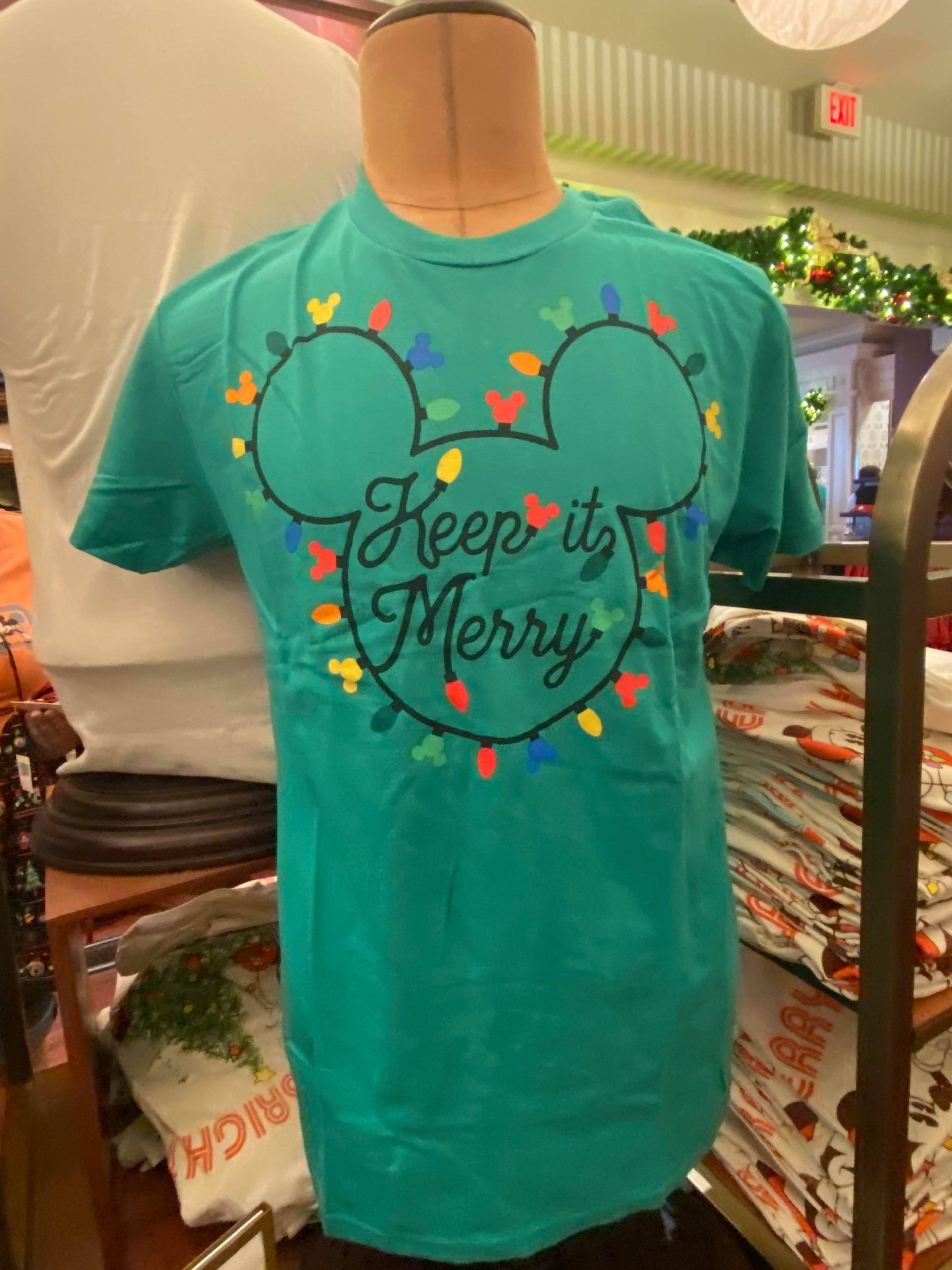 We love the colors of this shirt – it is so bright and fun!  We also love how the font also appears to be light strings with ornaments on the edge of the letters.  So clever!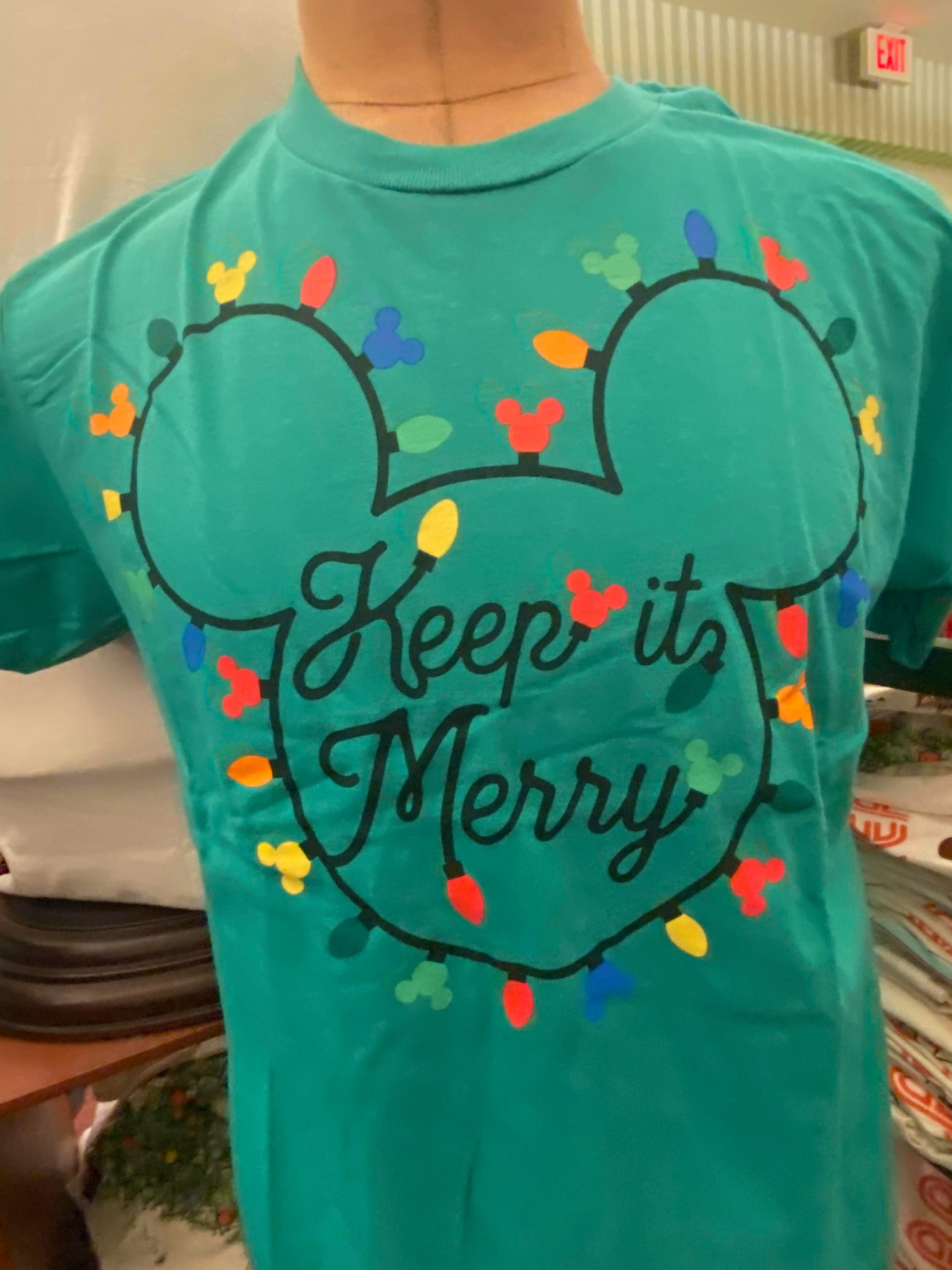 Another Disney Christmas Teeshirt!
The last shirt that we saw today features our Favorite Christmas Grinch!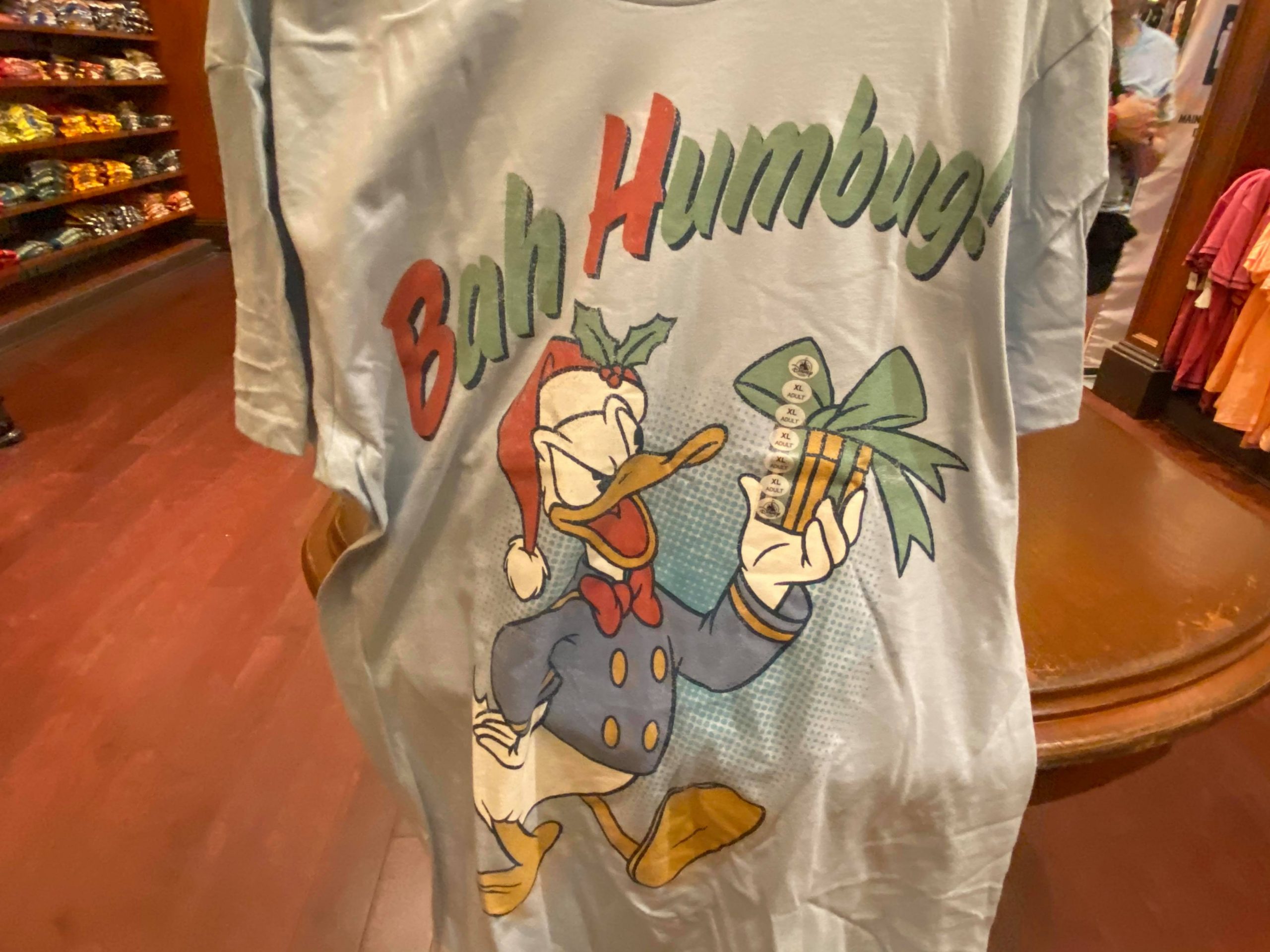 Donald Duck appears with his angry eyebrows, wearing a Santa hat and holding a gift in his hand.  The tshirt has the words "Bah Humbug!"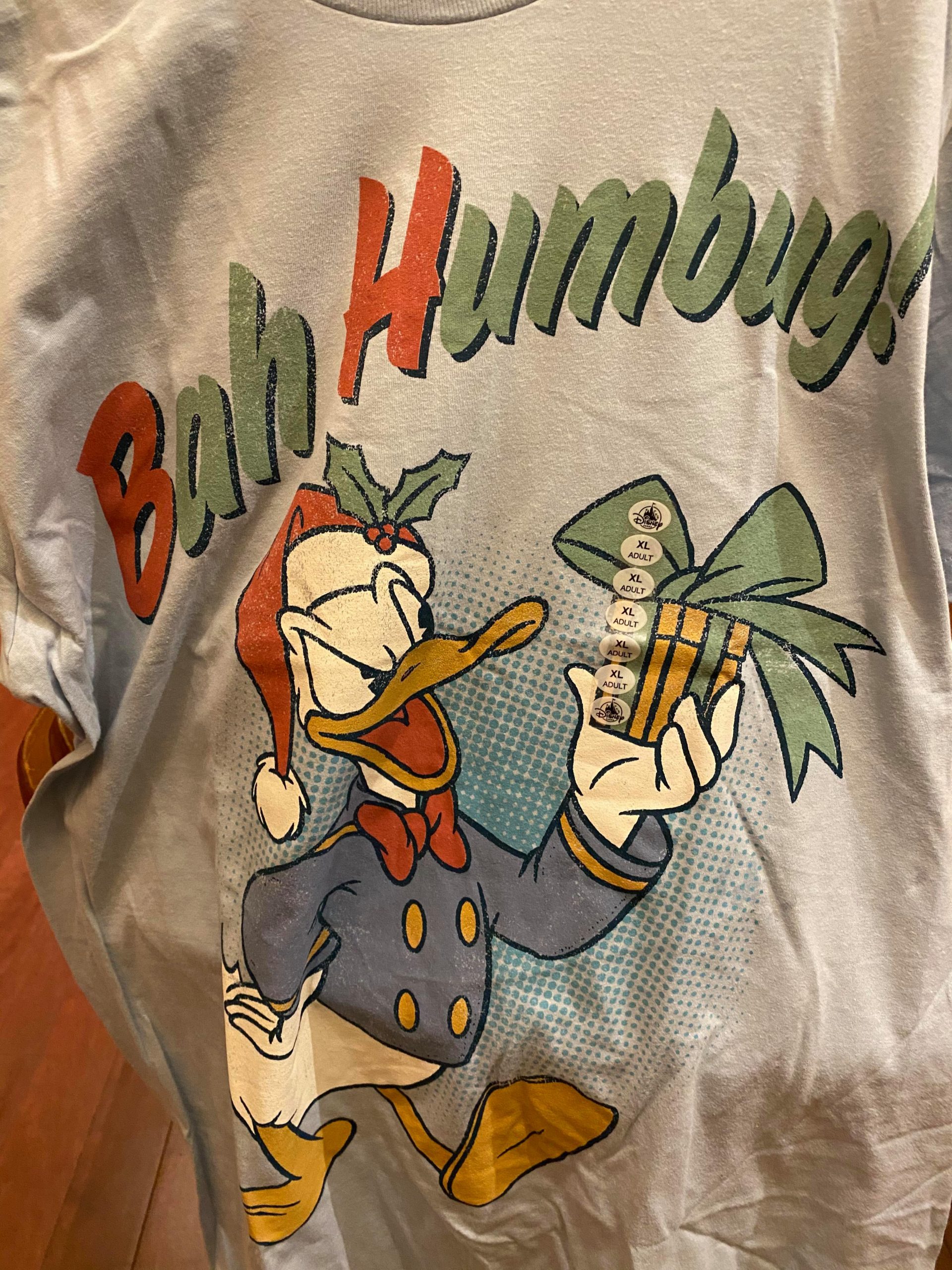 This shirt is sized for Adults and retails at $24.99.  But good news for the indecisive among us!  These Disney Chrismtas teeshirts drop to $22.00 each when you buy 2!  Who can pass up a deal like that?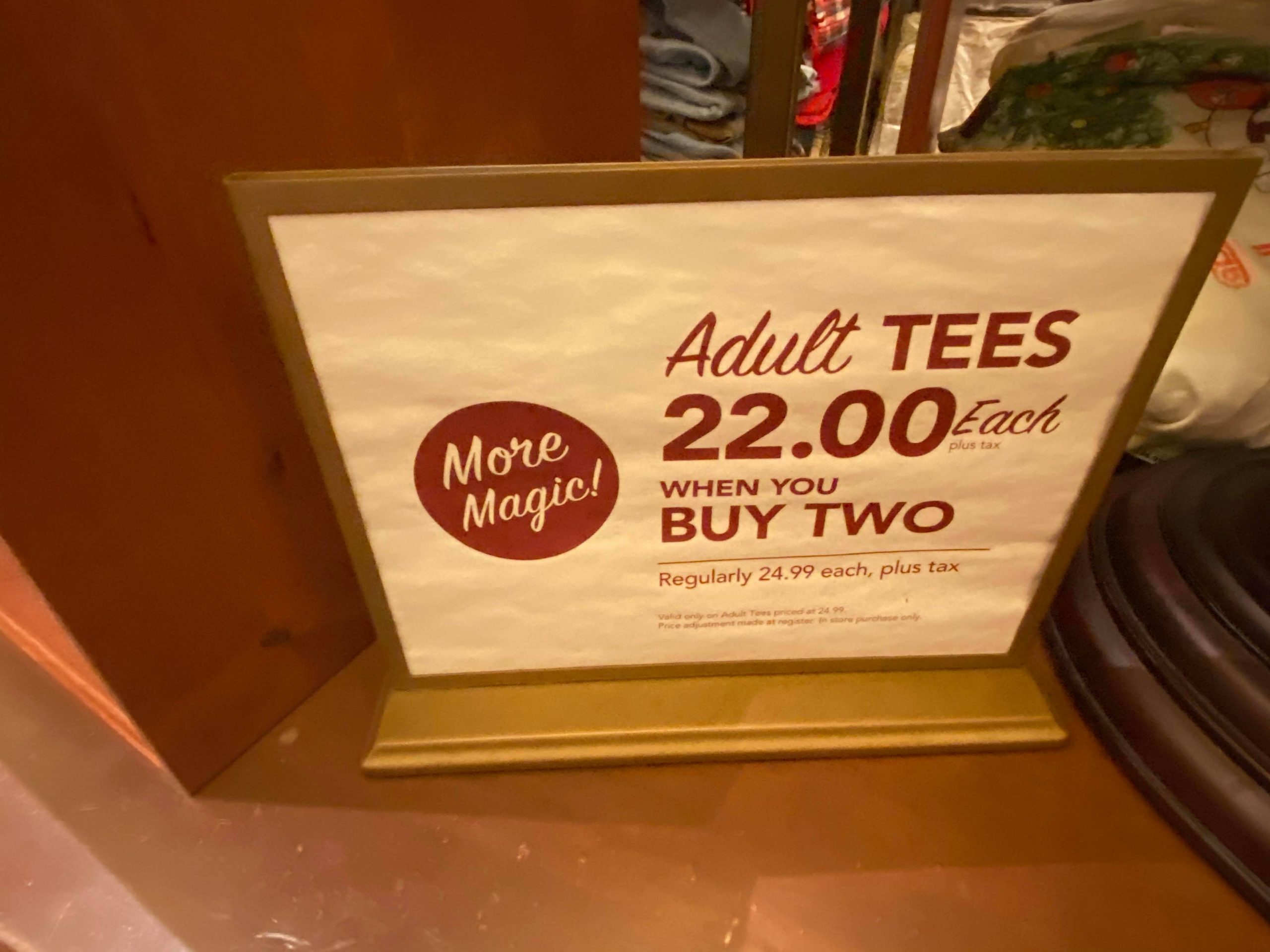 Once you've got your new Christmas Teeshirt, grab your Christmas Mickey ears and you're ready to celebrate the Season at the Most Magical Place on Earth!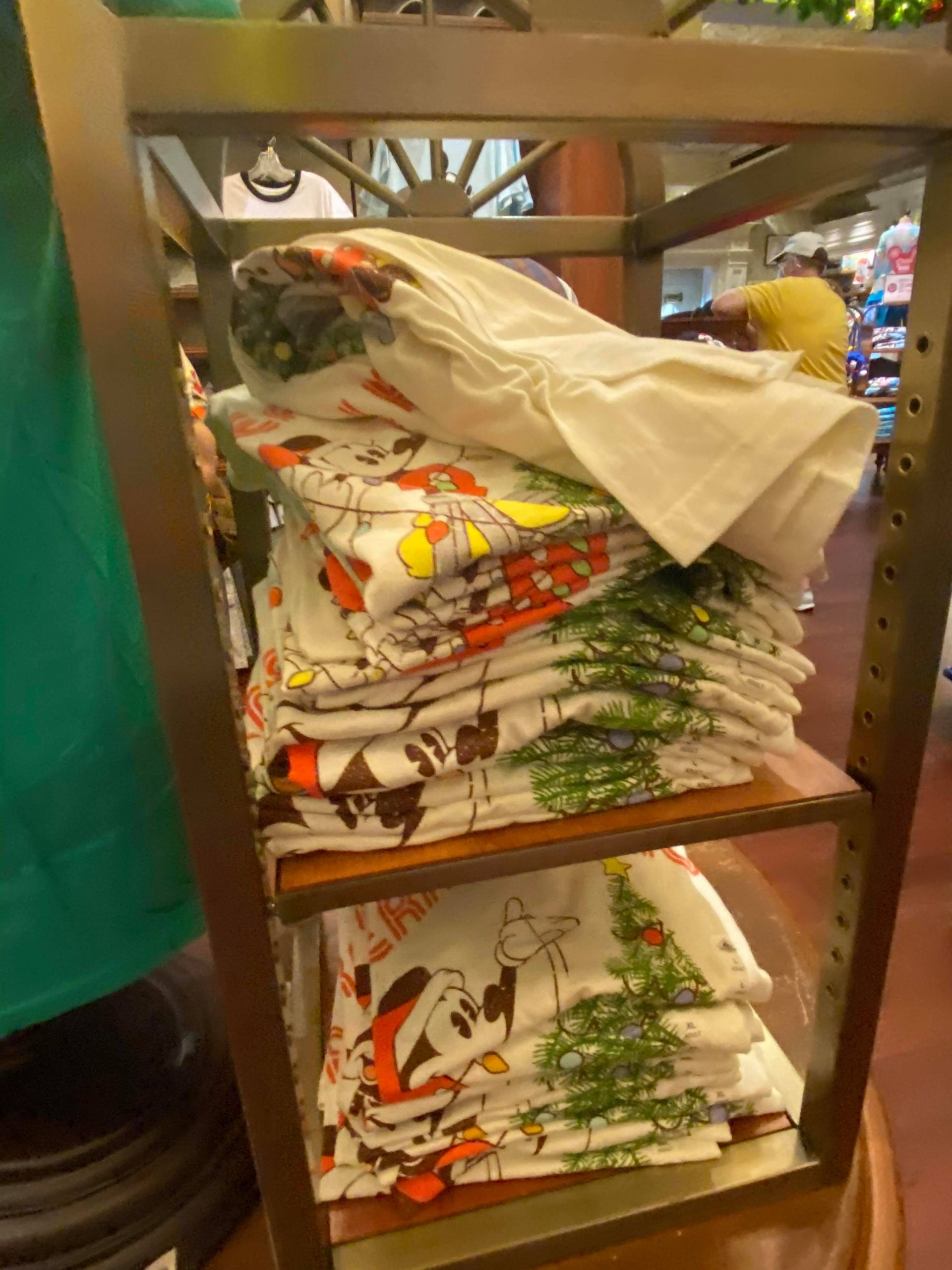 Thinking about a visit to Disney?   Getting started is easy!  Simply fill out our form below to get your FREE, no-obligation quote from MickeyTravels!
Find articles like this helpful? Then why not consider working with an Authorized Disney Vacation Planner? As an agent with MickeyTravels, I'm here to help you with everything to make your Disney Vacation Magical.  This includes finding the perfect vacation package, discounts, rate monitoring, and more! Best of all my services are absolutely FREE.  When you're ready to get your ears on, get in touch via email at AbbyRY@MickeyTravels.com or follow along on Facebook.