Channel Your Inner Princess With These Adorable Peach Minnie Ears!
If there is one accessory that is a "must-have" for Walt Disney World, I would have to say it is most certainly a pair of Minnie Ears.  Luckily for us, Disney has been making it easy to pick the perfect pair for any personality with all the new Minnie Ears that they have been releasing lately! The latest peach colored pair that we have spotted over at MouseGear in Epcot are absolutely gorgeous and will definitely help anyone channel their inner princess.  Let's check them out!
Perfect For Any Princess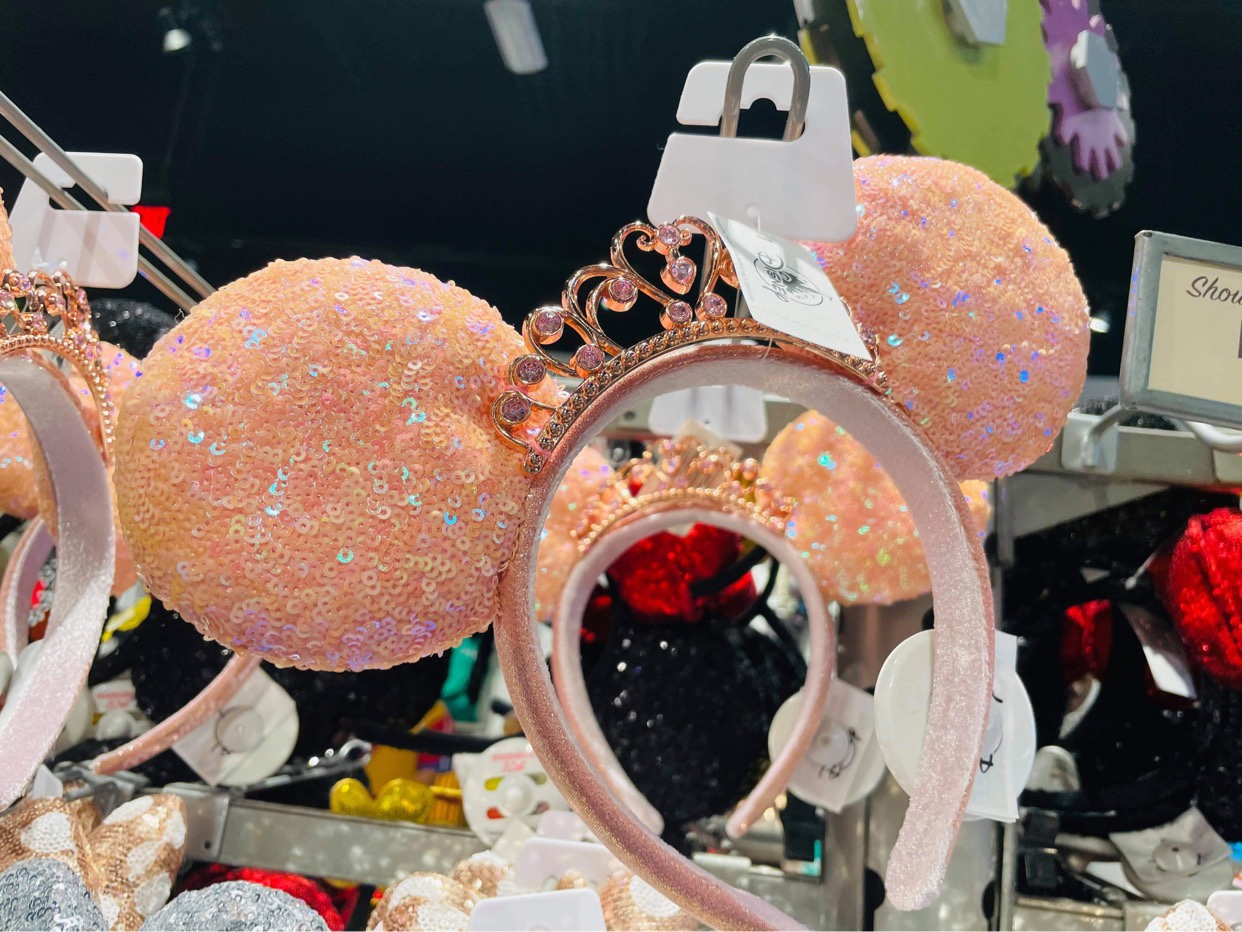 These perfectly peach colored Minnie Ears have iridescent sequins on the ears.  The headband portion has a smooth and shimmery fabric.  Replacing the signature bow on the top is a rose gold tiara that is adorned with light pink jewels for an extra royal touch.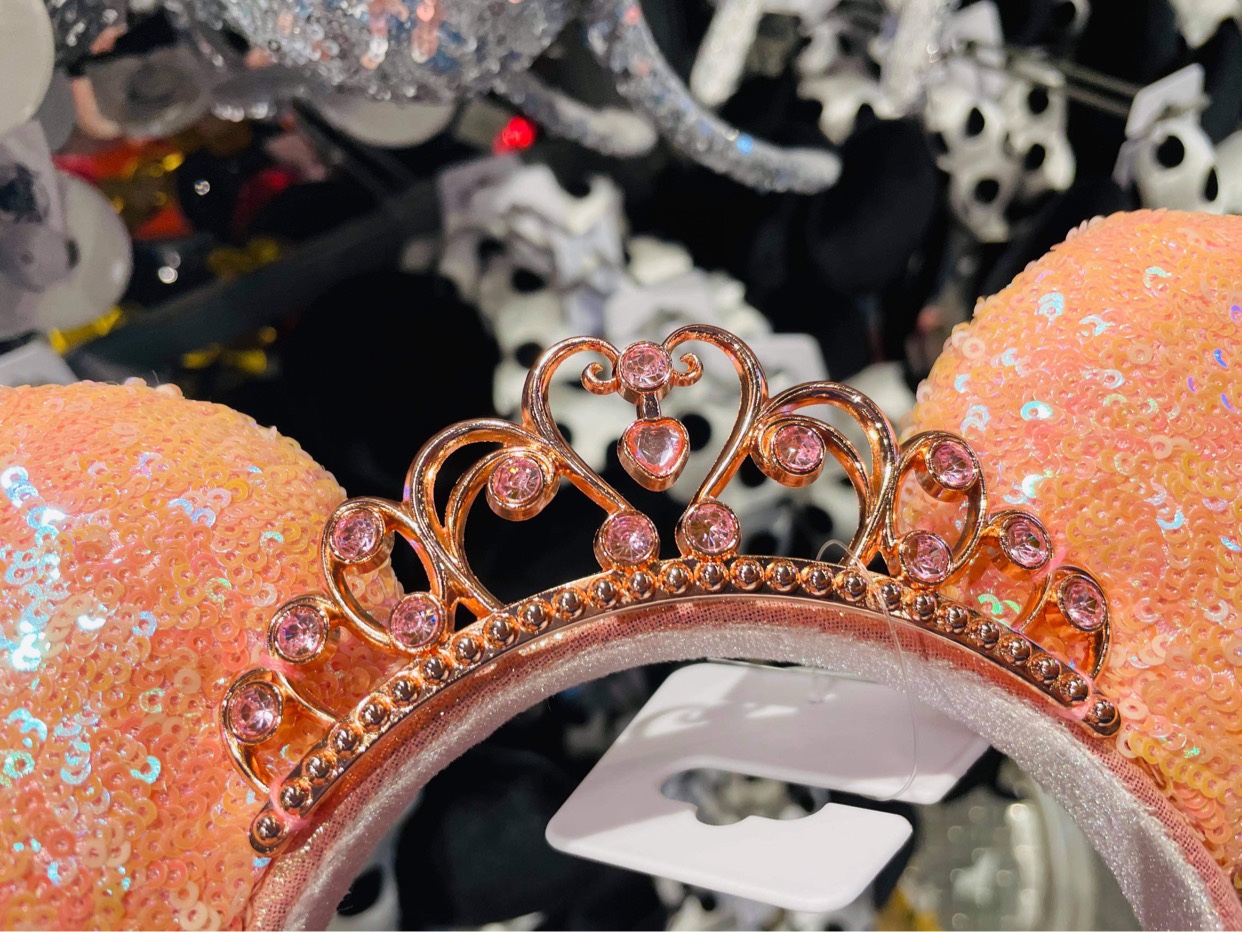 The rose gold tiara is made from metal.  This is different from other Minnie Ears we have seen that typically have a fabric/plastic bow or centerpiece!
The center of the tiara is formed into a heart shape with a heart shaped gem in the midde. This is perfect because it is very representative of how we LOVE these ears!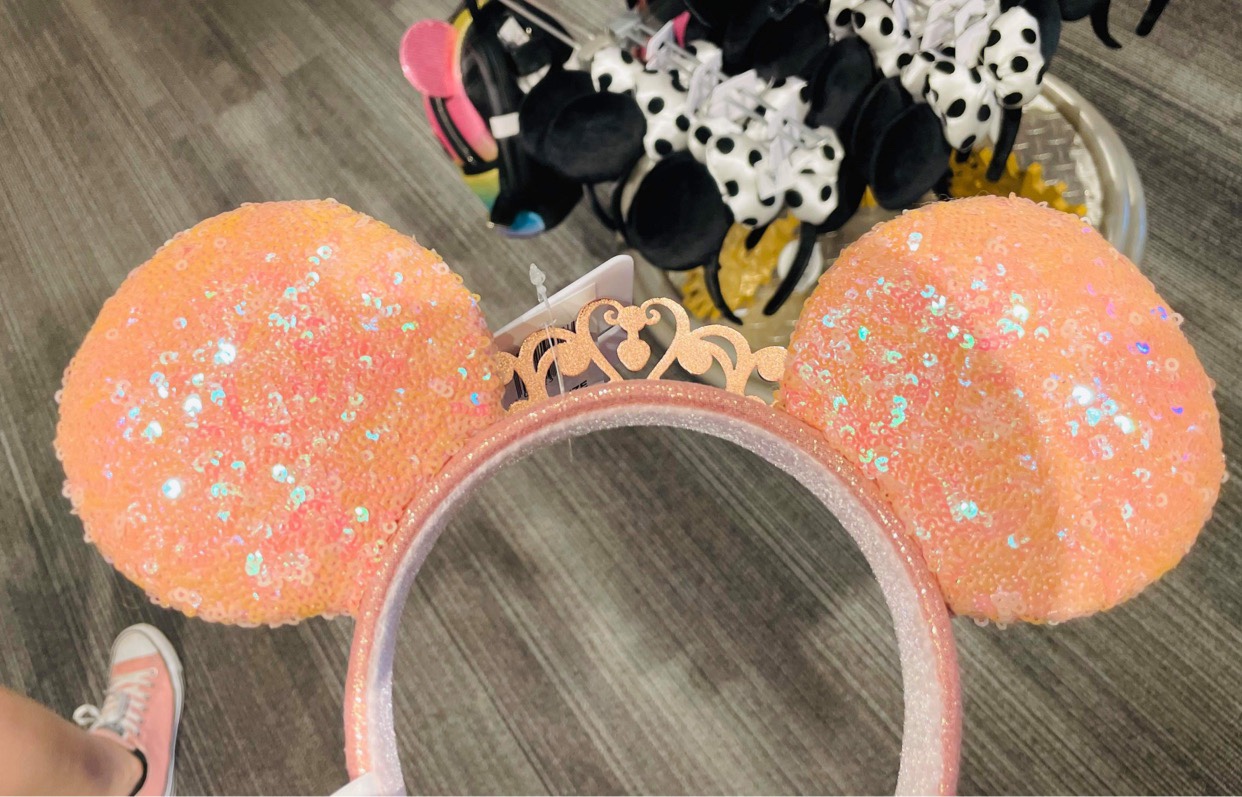 The iridescent sequins will have you shining wherever you go wearing these ears! This color is light enough to easily be paired with any color outfit.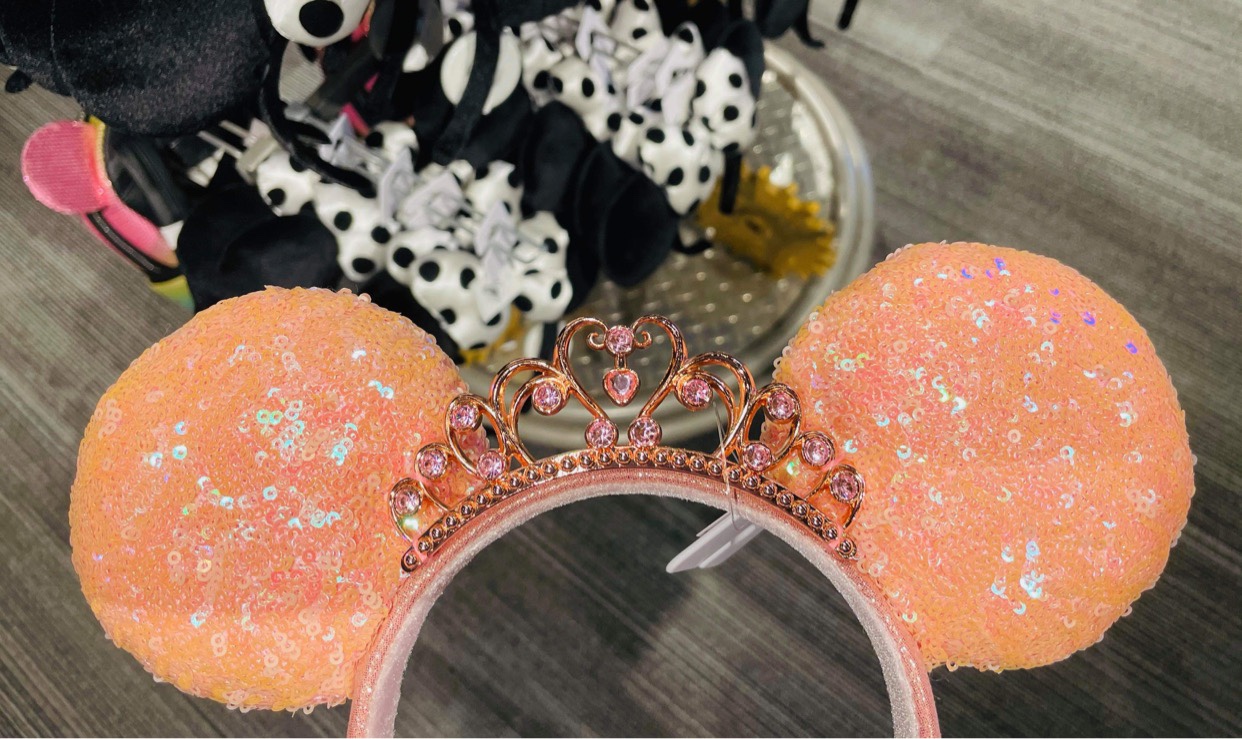 These princess Minnie Ears can be yours for $29.99! We found them at MouseGear in Epcot, but expect them to be found throughout Walt Disney World.
Got your Minnie Ears on and ready to experience Disney World? Start planning your next vacation- it's easy! Simply fill out our form below to get your FREE, no-obligation quote from MickeyTravels.
Find articles like this helpful? Then why not consider working with an Authorized Disney Vacation Planner? As an agent with MickeyTravels, I'm here to help you with everything you need to make your Disney Vacation Magical- including finding the perfect vacation package, discounts, rate monitoring, and more! Best of all my services are absolutely FREE.  Get in touch via email at KHill@MickeyTravels.com or follow along on Facebook!