Check out the New Black Widow Dress and Leather Jacket
If BBlack Widow is your favorite Marvel character, then you are going to love the new clothing items we found! At the Dress Shop inside the Marketplace Co-Op in Disney Springs there is now a beautiful dress and leather jacket, both inspired by Marvel's Black Widow.
Dress-$128
The Black Widow dress is feminine, while at the same time it says "I can kick your butt if you give me a reason to". We all know Black Widow is a fierce Avenger, and now you can channel that fierceness with this black and red dress for sure.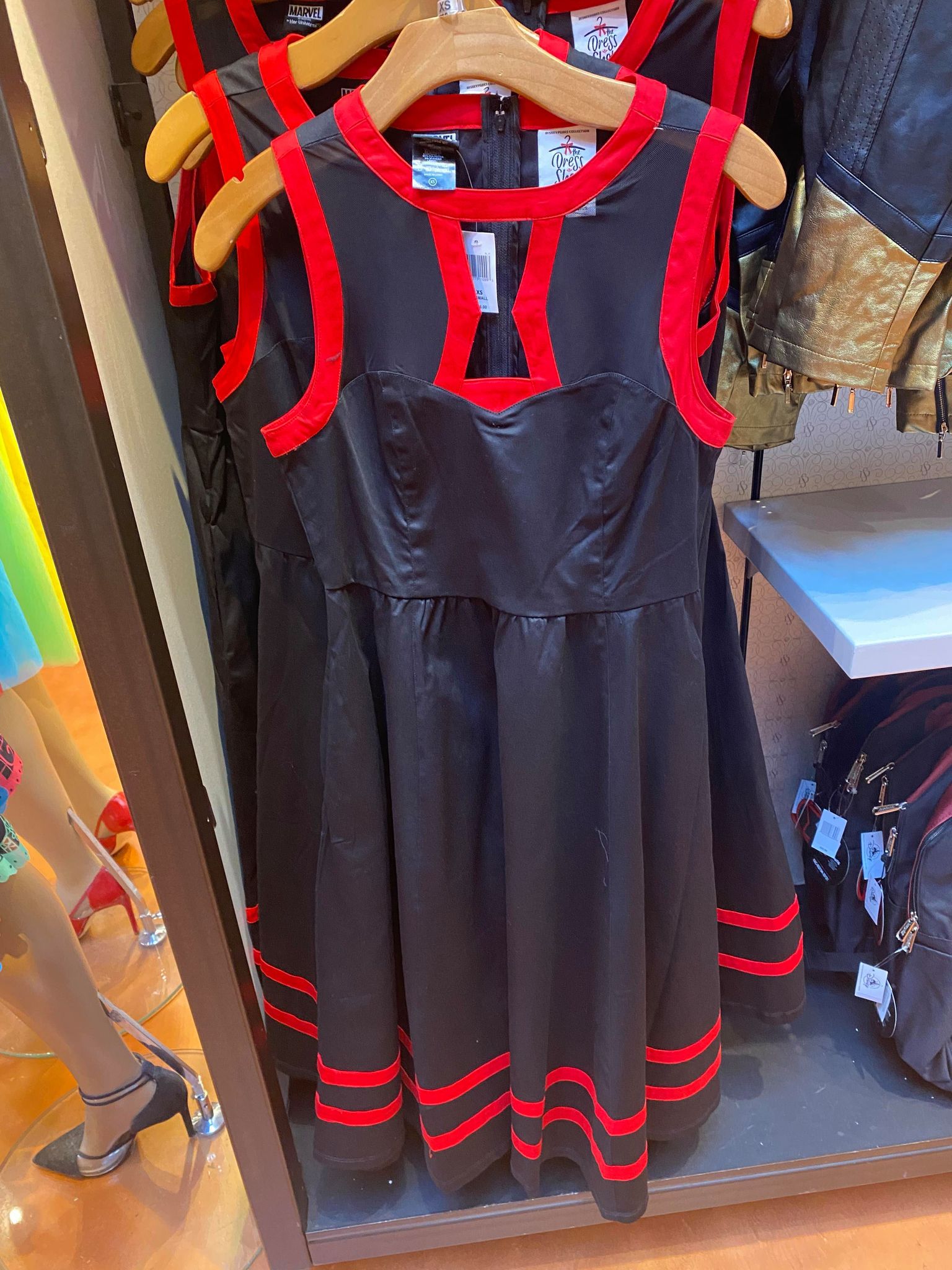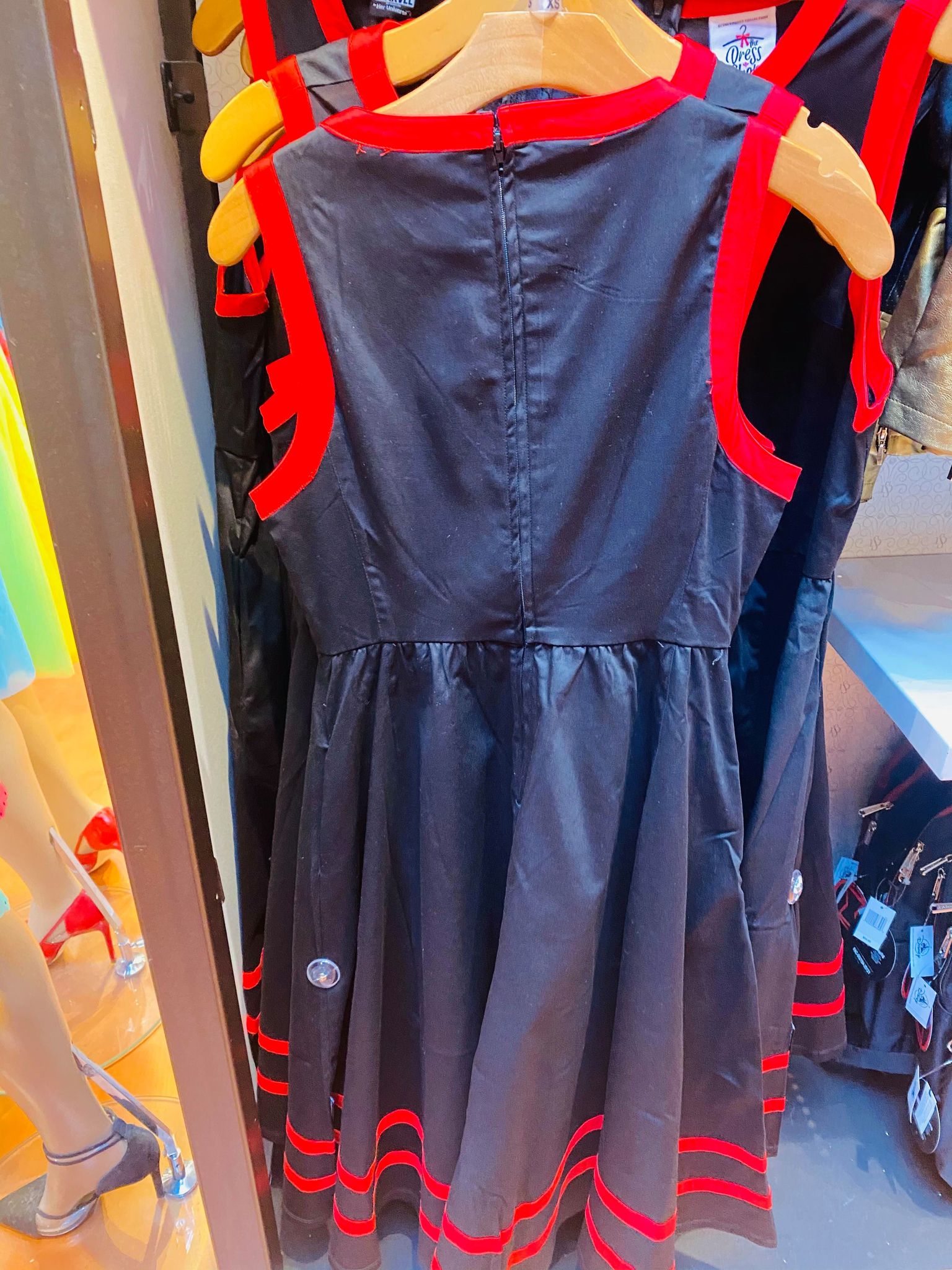 Leather Jacket- $84.99
If dresses aren't your thing, then you may enjoy the Black Widow leather jacket instead! The jacket has a black widow symbol on the back, and we are here for it!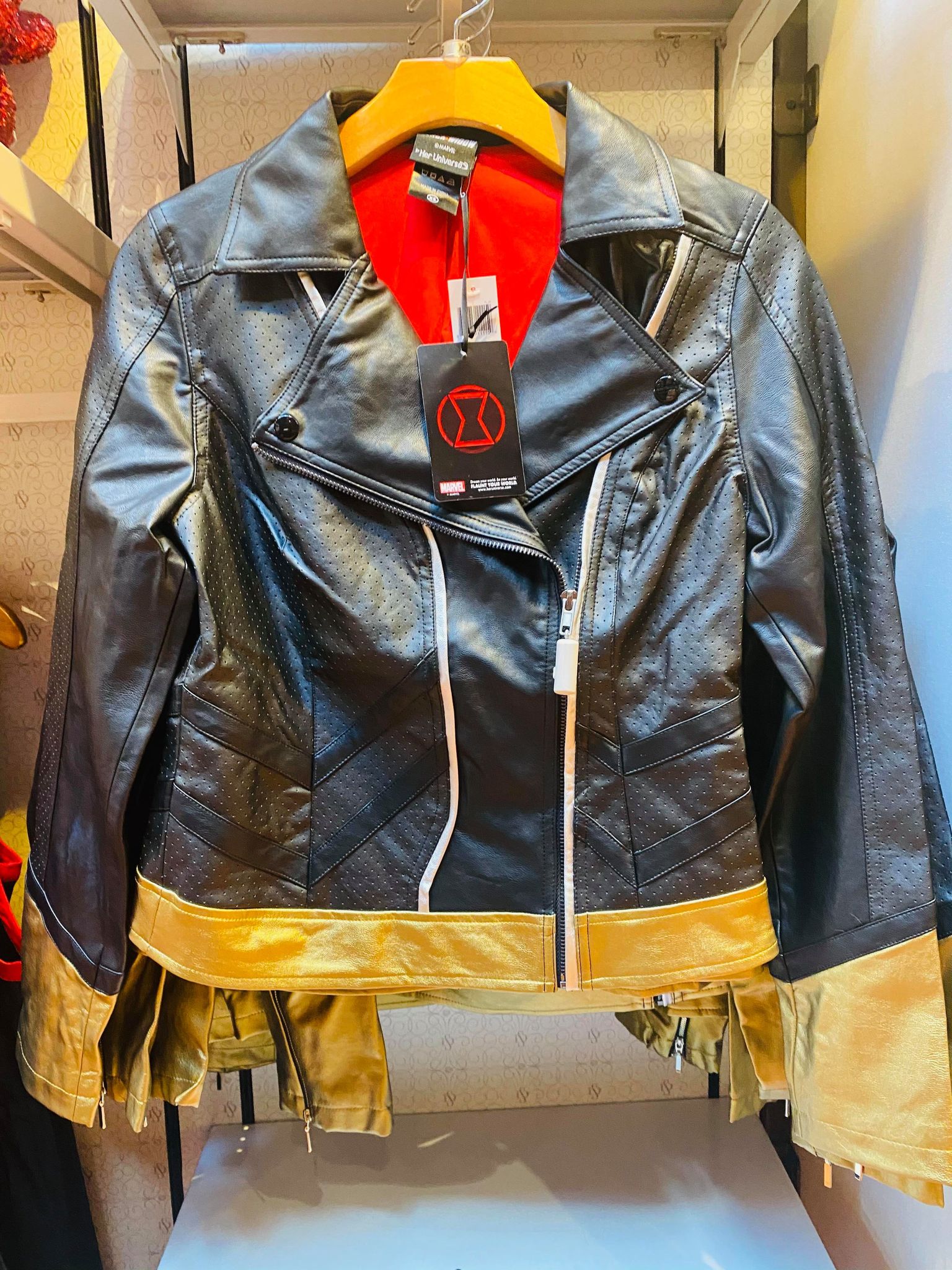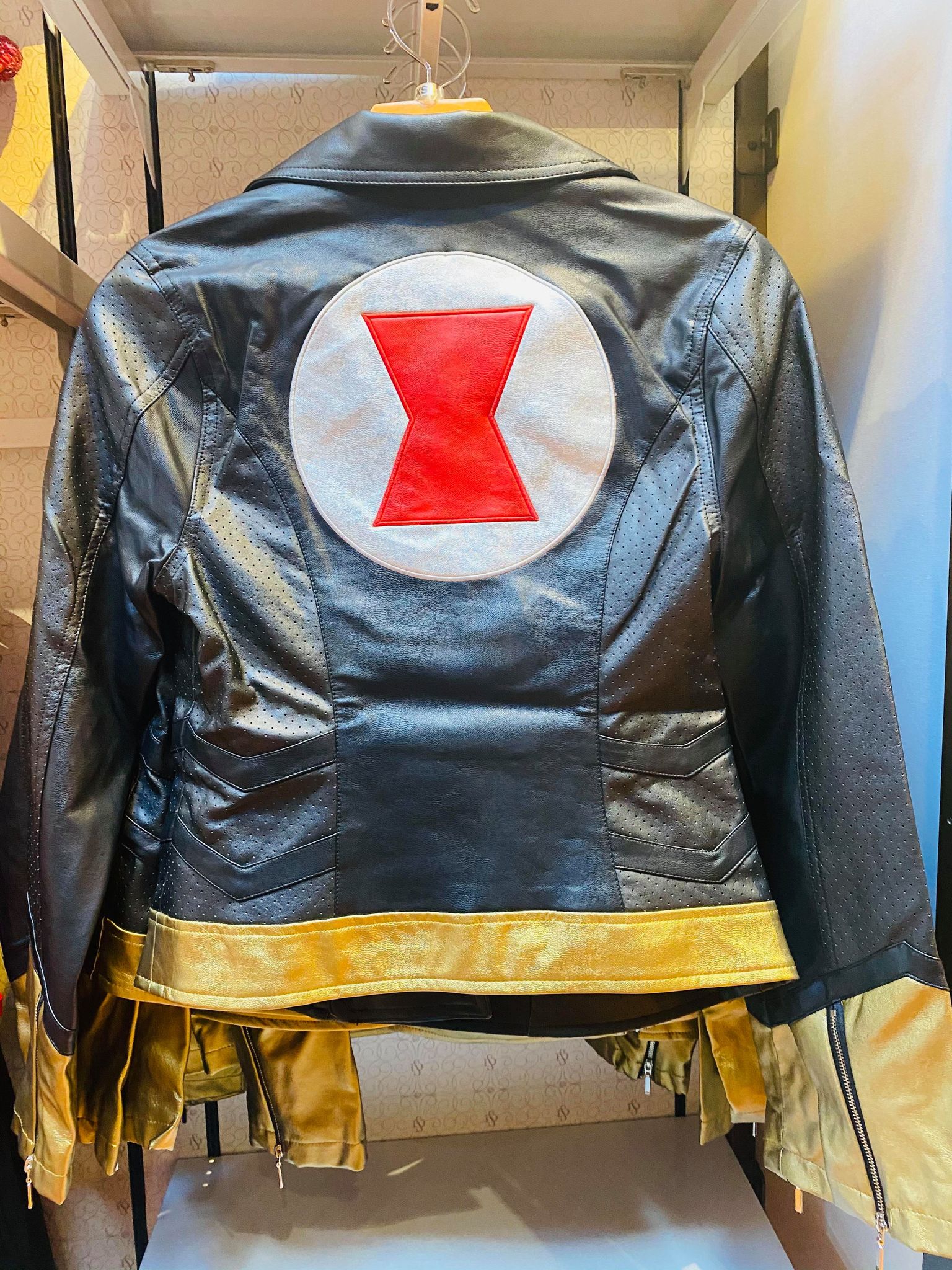 The leather detailing on this jacket is absolutely beautiful. Personally, I would pair this leather  jacket with the Black Widow dress, and complete the entire Black Widow look!
Backpack- $55
If you need accessories to go with your new Black Widow dress and leather jacket, then you'll be happy to see the coordinating backpack. The backpack is also available at the Dress Shop inside the Marketplace Co-Op in Disney Springs.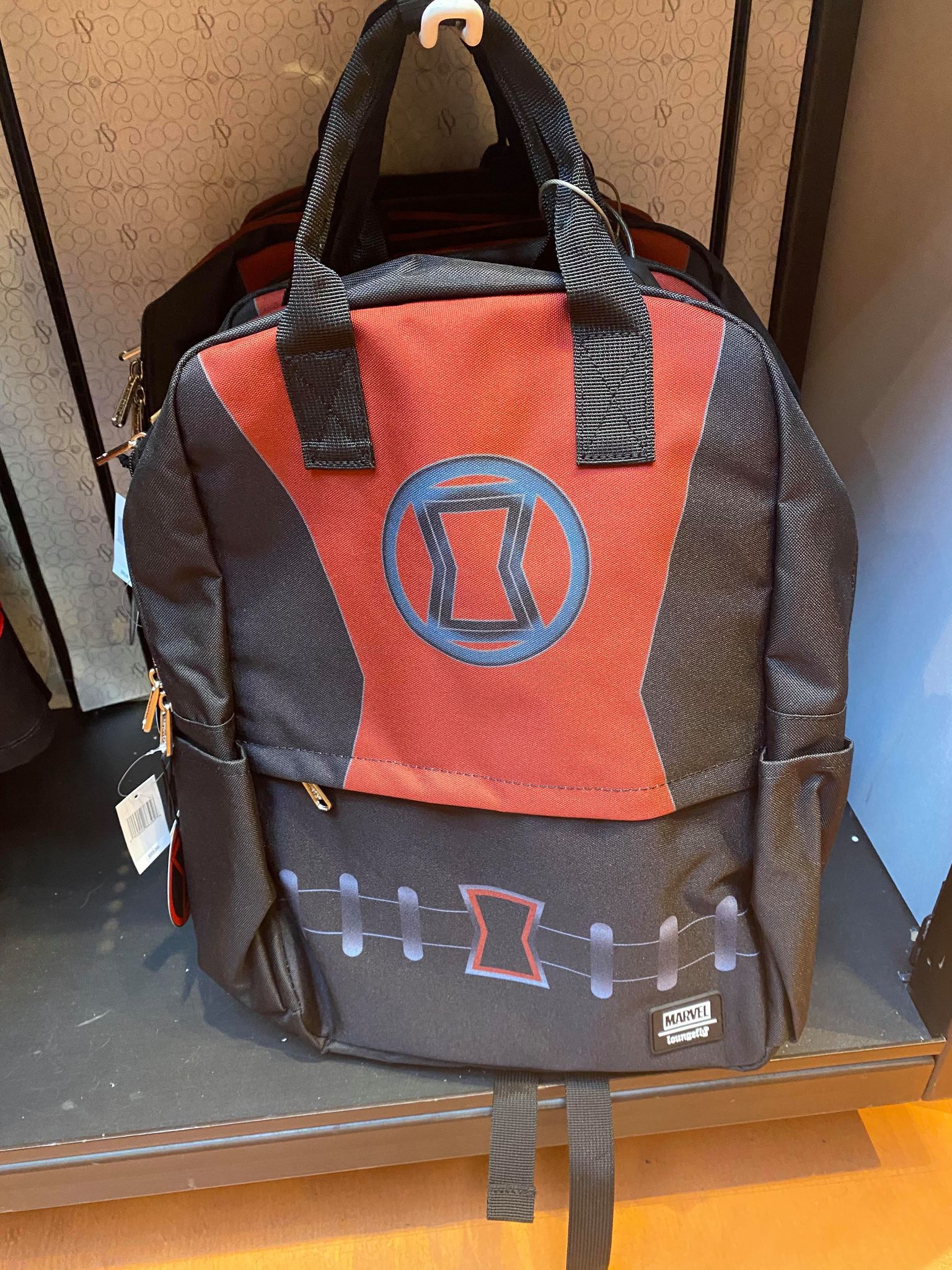 The backpack is made by Loungefly, so you know it's good quality. However, I'm not sure it's classy enough to go with the ensemble. It's a great backpack for the parks, but for a regular day wearing the Black Widow dress and leather jacket, I would go with this Black Widow Loungefly crossbody bag instead.
This crossbody bag complements the leather jacket much better than the backpack does! However, the Black Widow backpack is not available on their website, so you'll definitely need to grab that at Disney Springs if you want it!
What do you think of the new Black Widow Dress, leather jacket, and backpack? Would you combine them all for one femme fatale look?
Are you looking to plan a Disney vacation, but aren't sure where to start? As an agent with MickeyTravels, when you book your trip with me, I will be on hand to help you with everything! From finding the perfect package for your needs, to rate monitoring to ensure you are receiving the best price available from Disney. I work with all Disney Destinations, and can help you make the most of your magical vacation. Best of all, my services are absolutely FREE. Get in touch via email at Slawless@MickeyTravels.com. Also, make sure to CLICK HERE to follow along with my Facebook page for all things Disney.