PHOTOS: New Christmas Pins!
Last week we shared all new Holiday pins we spotted at MouseGear in EPCOT, and today we found even more we can't wait to share with you!  We love pin trading and collecting at Walt Disney World, and nothing is more fun than celebrating the season with Christmas pins!
Character Stocking Pin Collection
Could these even be more perfect?  These character stocking pins are absolutely adorable!  Can you spot each character?  We have Mickey, Goofy and Pluto on the top row, followed by Donald, Minnie and Daisy on the second row!  We just love the details that allow us to identify each foot – the shape, pattern and gifts all give us hints!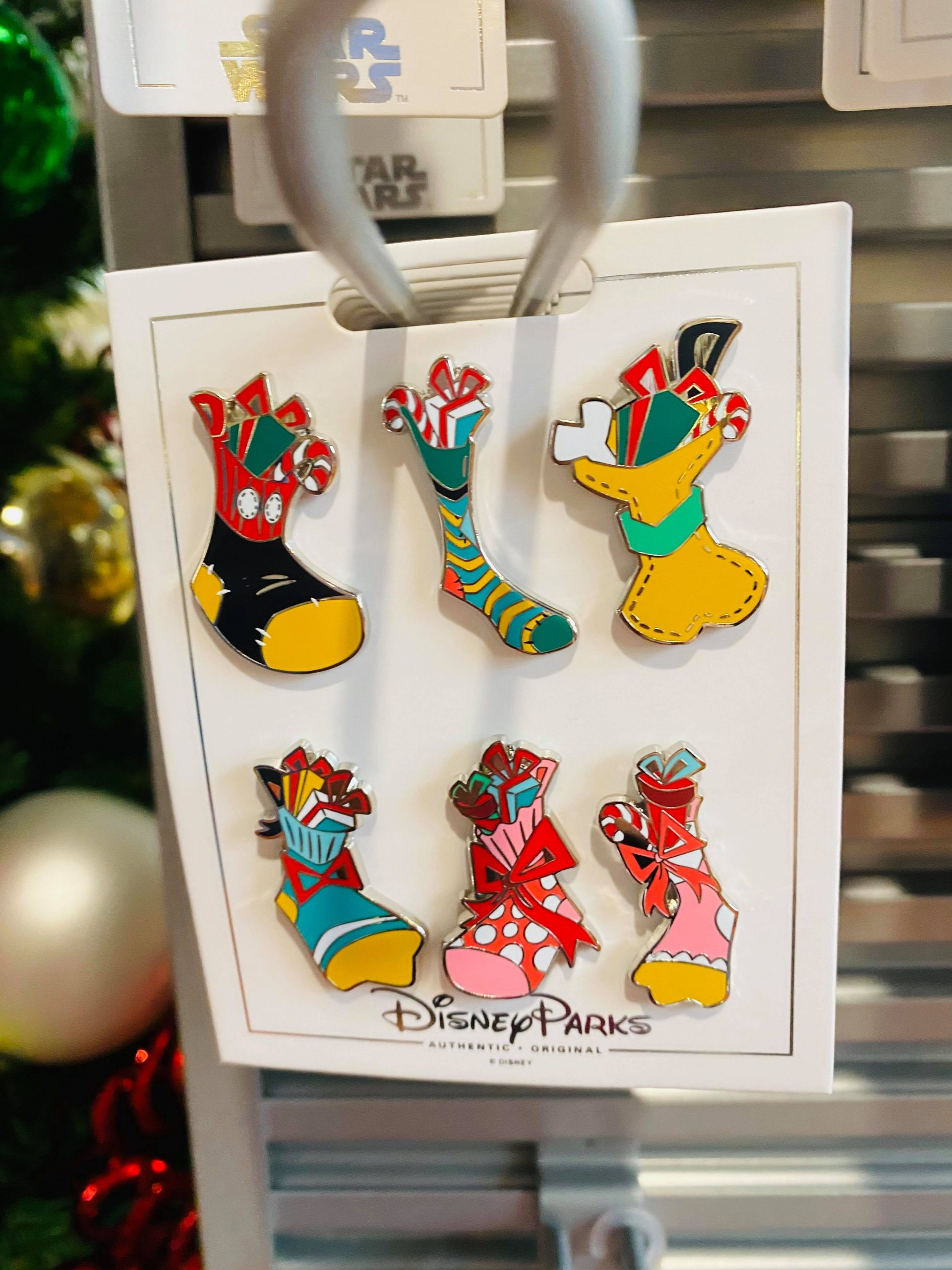 Chip and Dale Christmas Pins
Check out everyone's favorite duo decked out for the holidays!  Their outfits coordinate perfectly with sweet glitter and peppermint details.  They are surely ready for some Christmas fun!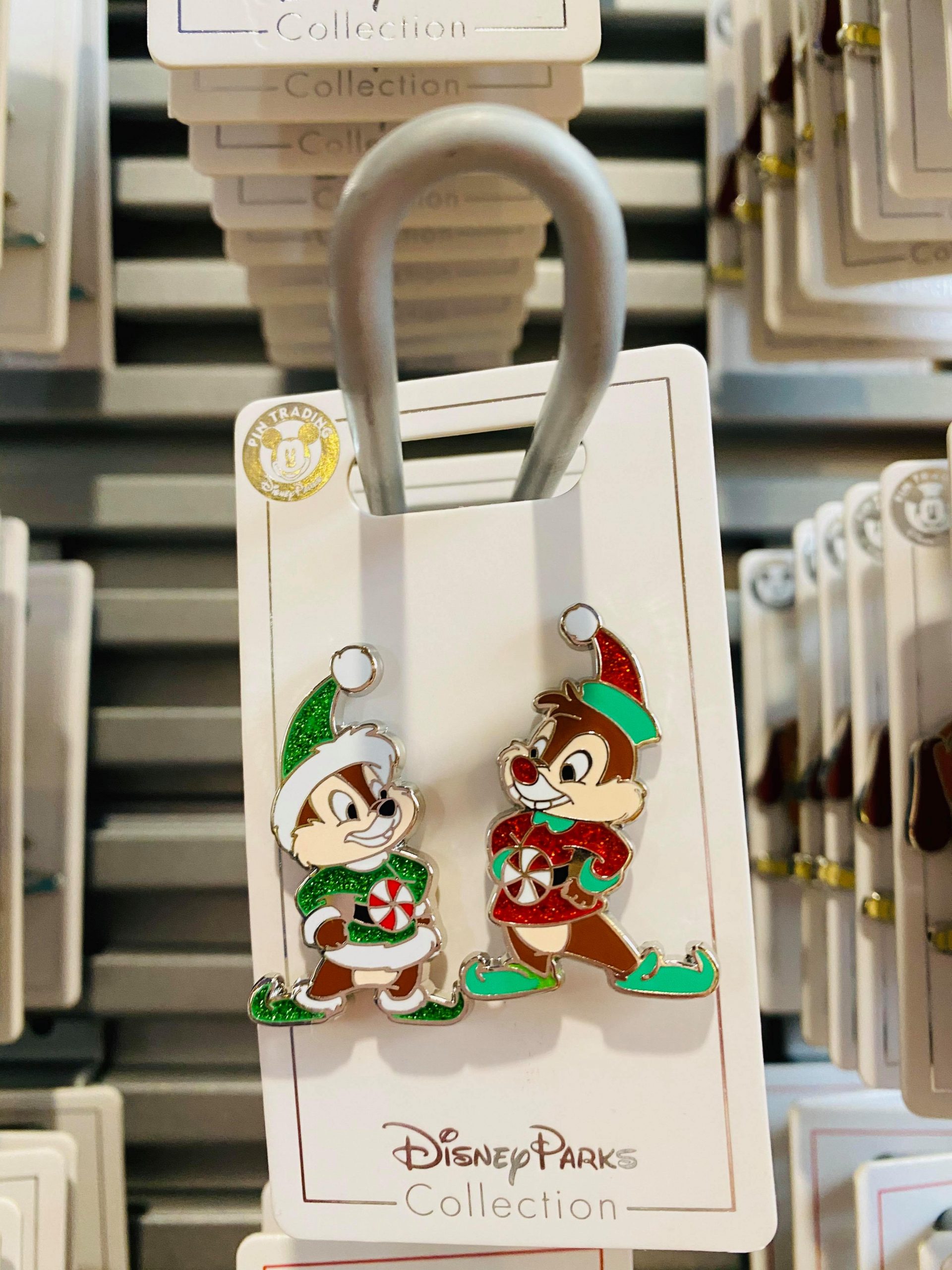 Winnie the Pooh Pin
This sweet pin features Pooh and friends decorating a Christmas tree.  They are all dressed in holiday attire with Santa hats and scarfs.  It's absolutely adorable!

Toy Story Christmas Pin
This festive pin features Slinky dog along with a present containing a toy solider!  We love the glitter detail on this pin.  It's a must have for any Toy Story fan!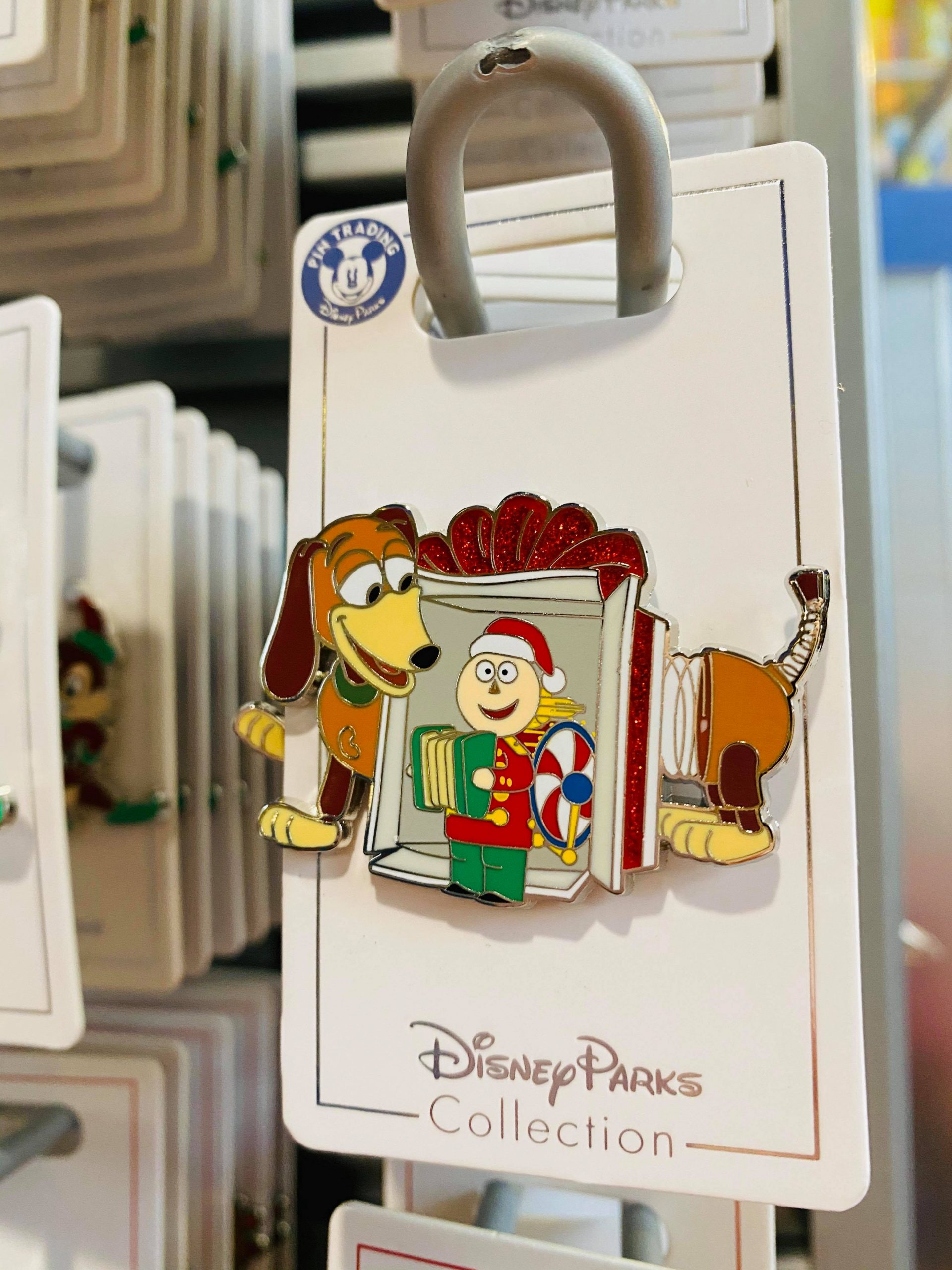 Lilo and Stitch Pin
We are always a sucker for Stitch – put reindeer ears on him and we're in love!  Stitch appears on this pin with Jumba, who is wearing a Santa hat.  Jumba rarely appears on merchandise so it's a special treat to see him on this pin!

Goofy Christmas Pin
We love how Goofy merchandise always captures his personality and this pin is no exception!  Goofy appears here completely wrapped in wrapping paper!  Despite his predicament, he's still wearing a smile!  That's the Christmas sprit!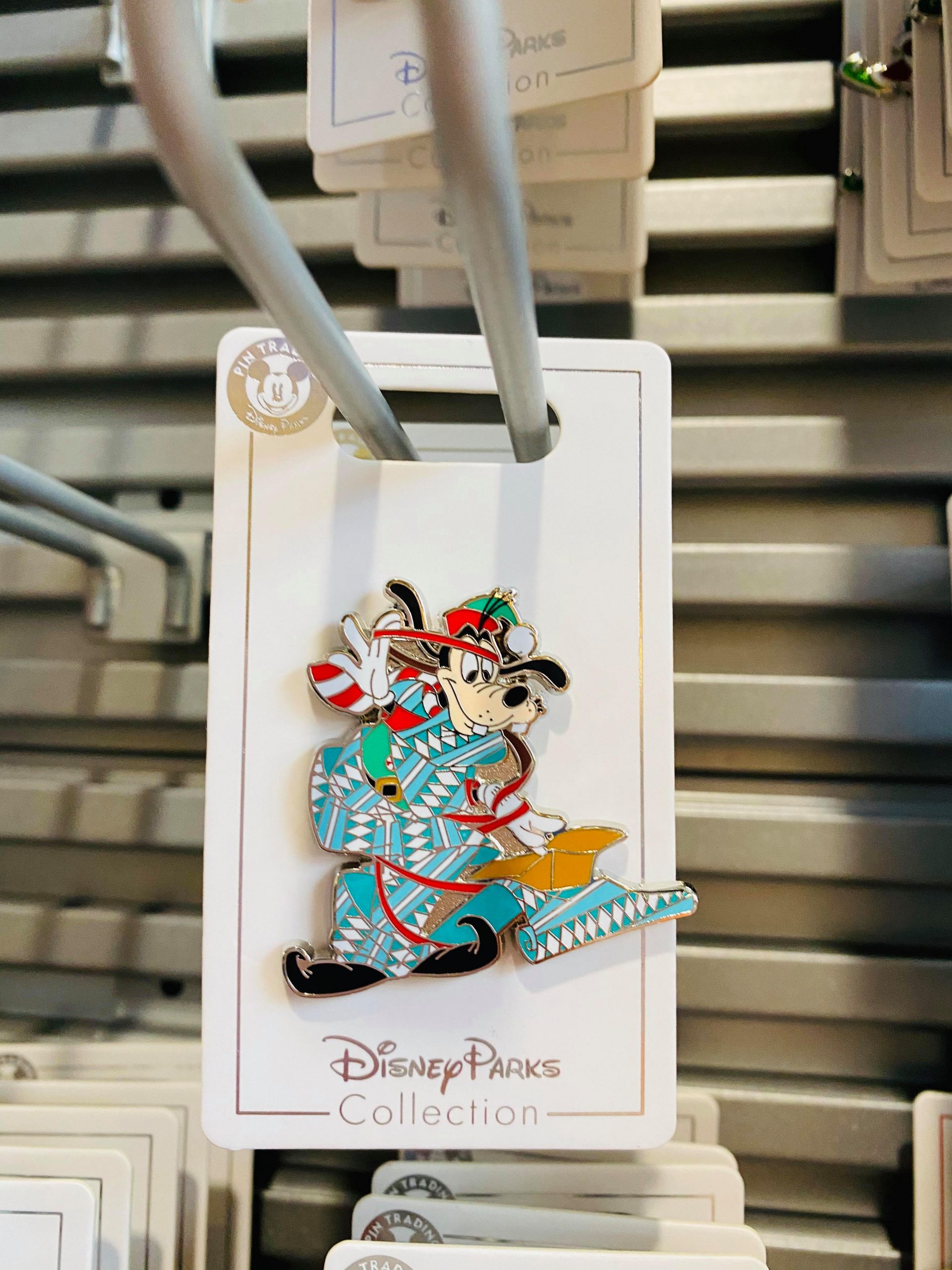 Have you ever pin traded at Disney over the holidays?
Thinking about a visit to Disney?   Simply fill out our form below to get your FREE, no-obligation quote from MickeyTravels!
Find articles like this helpful? Then why not consider working with an Authorized Disney Vacation Planner? As an agent with MickeyTravels, I'm here to help you with everything to make your Disney Vacation Magical.  This includes finding the perfect vacation package, discounts, rate monitoring, and more! Best of all my services are absolutely FREE.  Get in touch via email at AbbyRY@MickeyTravels.com or follow along on Facebook.