October's Minnie Mouse: The Main Attraction Sells Out Within Minutes
If you were stuck in shopDisney's virtual waiting room this morning, you weren't alone. Last week, we reported on the MerchPass mishap with this month's Minnie Mouse: The Main Attraction release. As Disney promised, the collection went on sale to the general public this morning at 10AM EST. And as expected, every single item sold out within minutes. Here was my experience with the process.
Virtual Waiting Room
I entered the virtual waiting room around 9:55am. I knew immediately this wasn't going to end well. Per the notice on shopDisney's website, the virtual waiting room was "an effort to make our Guests' experiences a positive one". I was informed that when it was my turn to shop, I would have 10 minutes to make my selections and check out. So I waited. And waited. I waited a total of 35 minutes to be granted access to the virtual shop. When the page finally loaded,  I had a little hope!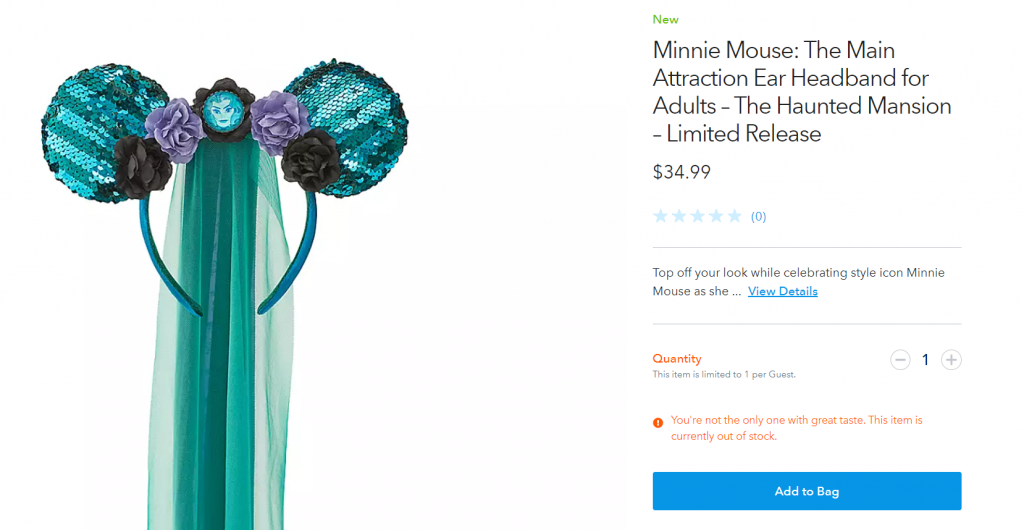 Sold Out
My initial mission was to get my hands on those incredible limited release Haunted Mansion ears! So I immediately went to check those out. I was thrilled to see the "Add to Bag" button still available, so I thought I had just won the lottery. Nope. As soon as you click the button, a message appears saying "You're not the only one with great taste. This item is currently out of stock." Rats.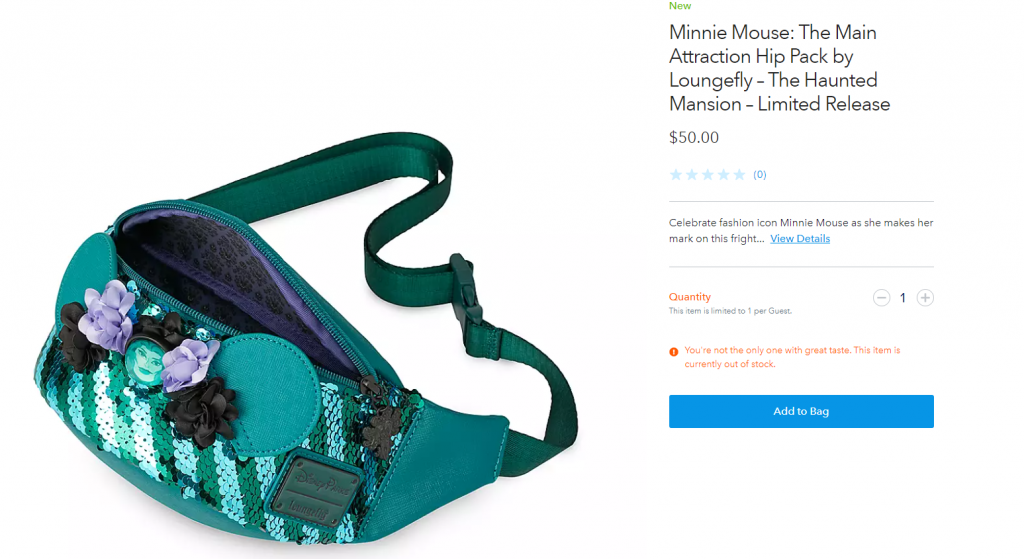 I moved on to my second choice, the limited release Loungely hip pack. I was greeted with the same message.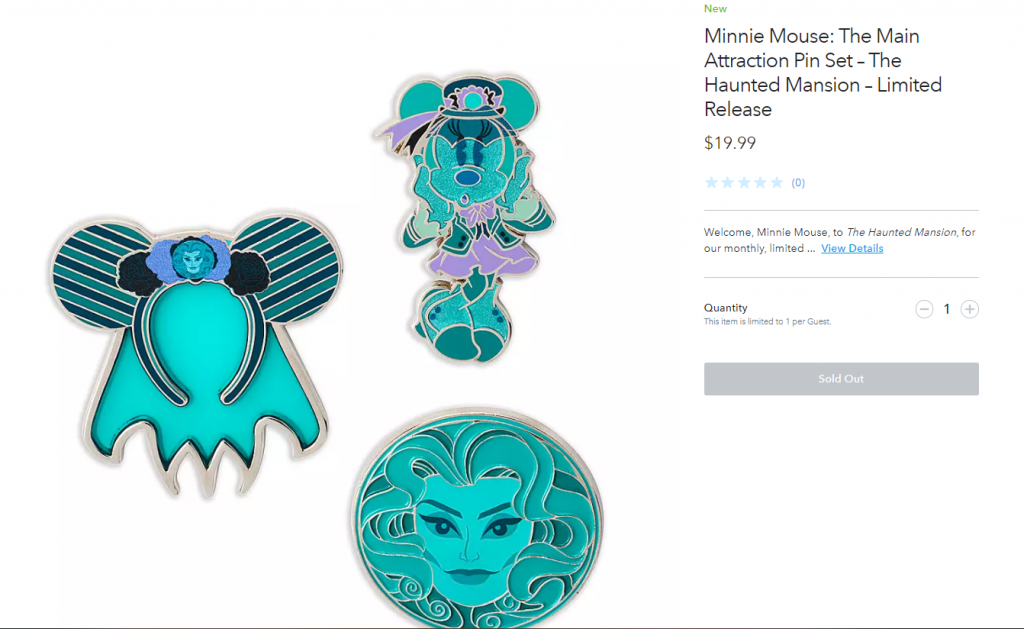 As it turned out, every item was sold out. This included the pin set, plush Minnie, and mug as well. Naturally, I was bummed out, but I certainly wasn't shocked!
Is MerchPass the Answer?
Today's experience only reiterates the necessity for the MerchPass, in my opinion. Although this is a controversial method, it certainly cuts down on the overall frustration and disappointment of obtaining (or not obtaining) those high-demand items. While it can be discouraging to not be selected for the MerchPass, we can only hope it makes the shopping experience more fair in the end. Hopefully next month's Minnie Mouse: The Main Attraction release won't be as wild.
NOW BOOKING DISNEY WORLD VACATIONS THROUGH DECEMBER 2021!
Dreaming of a Disney vacation? I can make your trip extra magical!
Fill out the form below or email me at MLawlor@MickeyTravels.com for a no-obligation quote. As an agent with MickeyTravels, a PLATINUM Level Authorized Disney Vacation Planner, I specialize in making magical memories. I will be on hand 24/7 to ensure your vacation is nothing short of perfect. I work with ALL Disney destinations, including Aulani, Disney Cruise Line, and Adventures by Disney. Best of all, my planning services are always 100% FREE! Contact me via email: MLawlor@MickeyTravels.com or call: 1-603-540-3745. And be sure to follow me on Facebook and Instagram (@missyandthemagic) for all the latest Disney news and updates!
Source: shopDisney