Cozy Up with These NEW Disney Pajama Bottoms
With the weather getting a little cooler, it is easy to start thinking about staying cozy inside with comfy loungewear. Now you can lounge and binge watch Disney+ in these new pajama bottoms!  We spotted these four new pajama pants while at the Emporium in the Magic Kingdom in Walt Disney World today.  All of the pajama pants are made from a soft, comfy fabric and have a drawstring waistband. Let's check them out!
Marvel Icons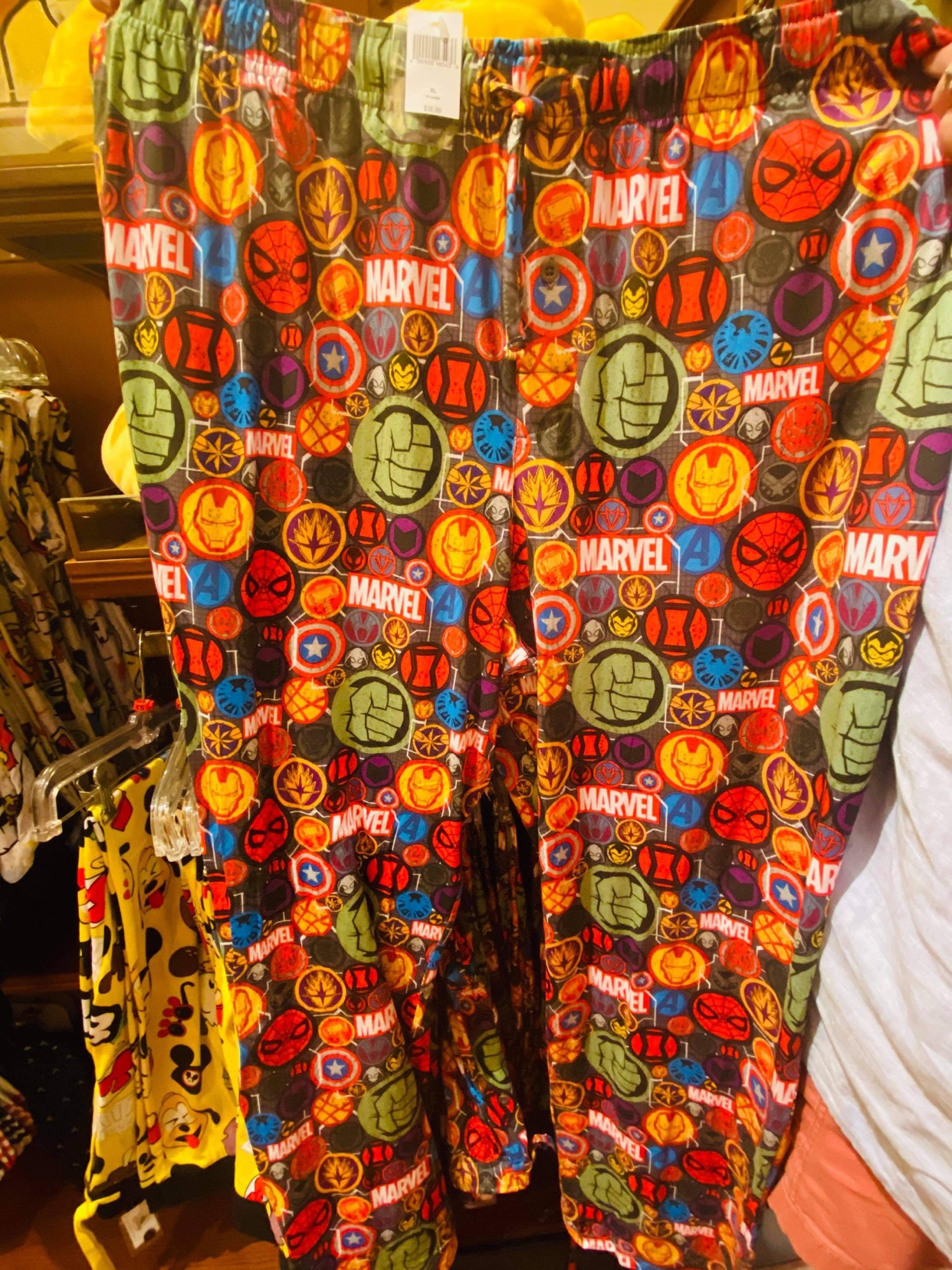 These pajama pants feature the Marvel logo as well as a scattered arrangement of simplistic, circular icons that represent our favorite superheroes. These are arranged on a gray, black, and white grid background.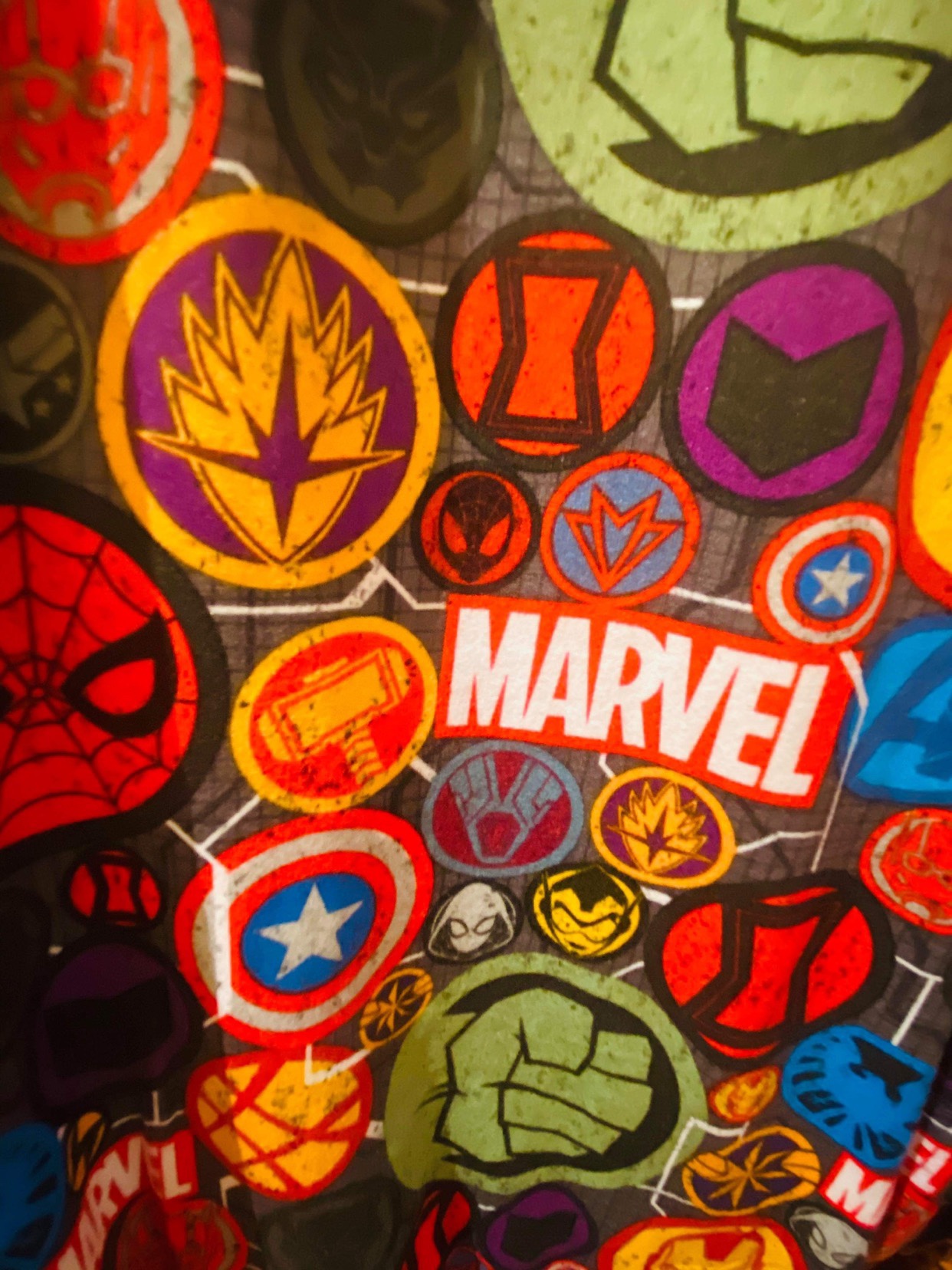 Spiderman, Captain America, Hulk, Captain Marvel, Thor, Ant-Man, Iron Man, Black Widow, Hawkeye, and Dr. Strange are just a few of the superheroes featured on these pants.  Can you find and name them all?
Disney Icon Emojis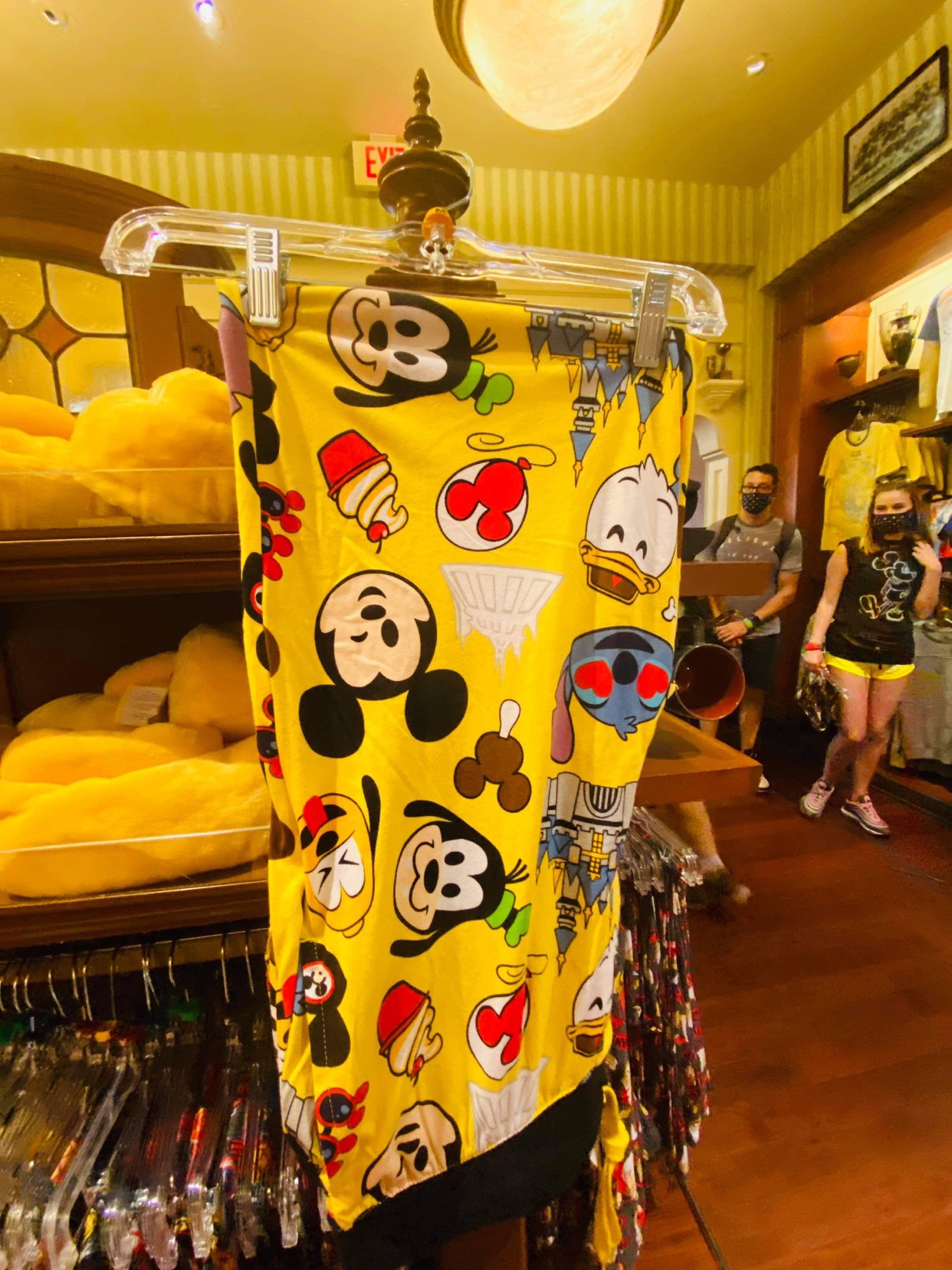 These pajama pants are nearly identical to the brand new boxer briefs that Disney released that we reported on eariler. The only difference between the two designs is that these pants have a fun, bright yellow background!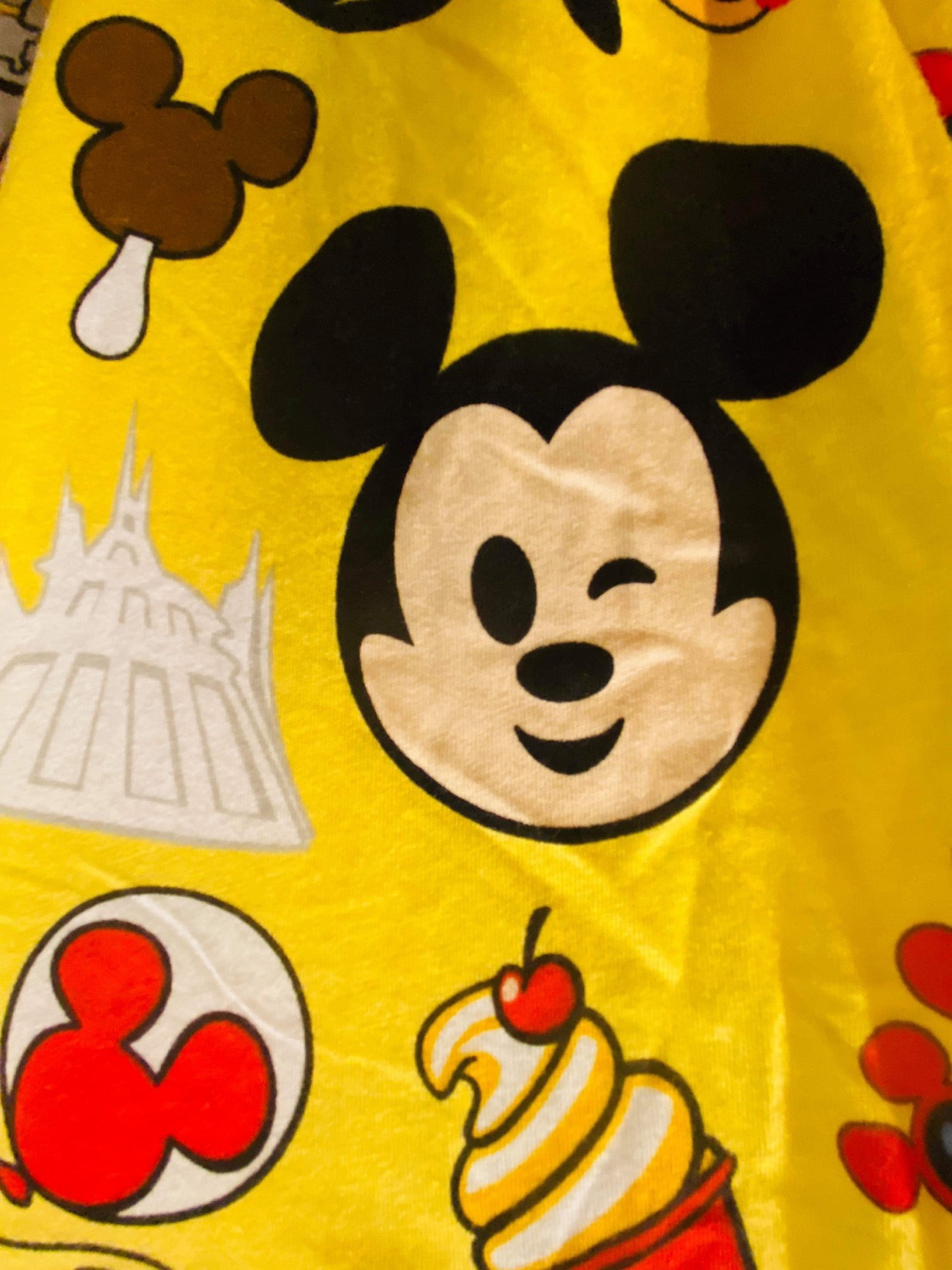 Featuring classic characters and park icons in their emoji form, these pajama pants are perfect for any Walt Disney World lover.  Mickey, Goofy, Stitch,  Pluto, and Donald are joined by Dole Whips, Mickey Ears, Chocolate Mickey Mouse Ice Cream Bars, Space Mountain, and more!
For Those Who Are NOT a Morning Person…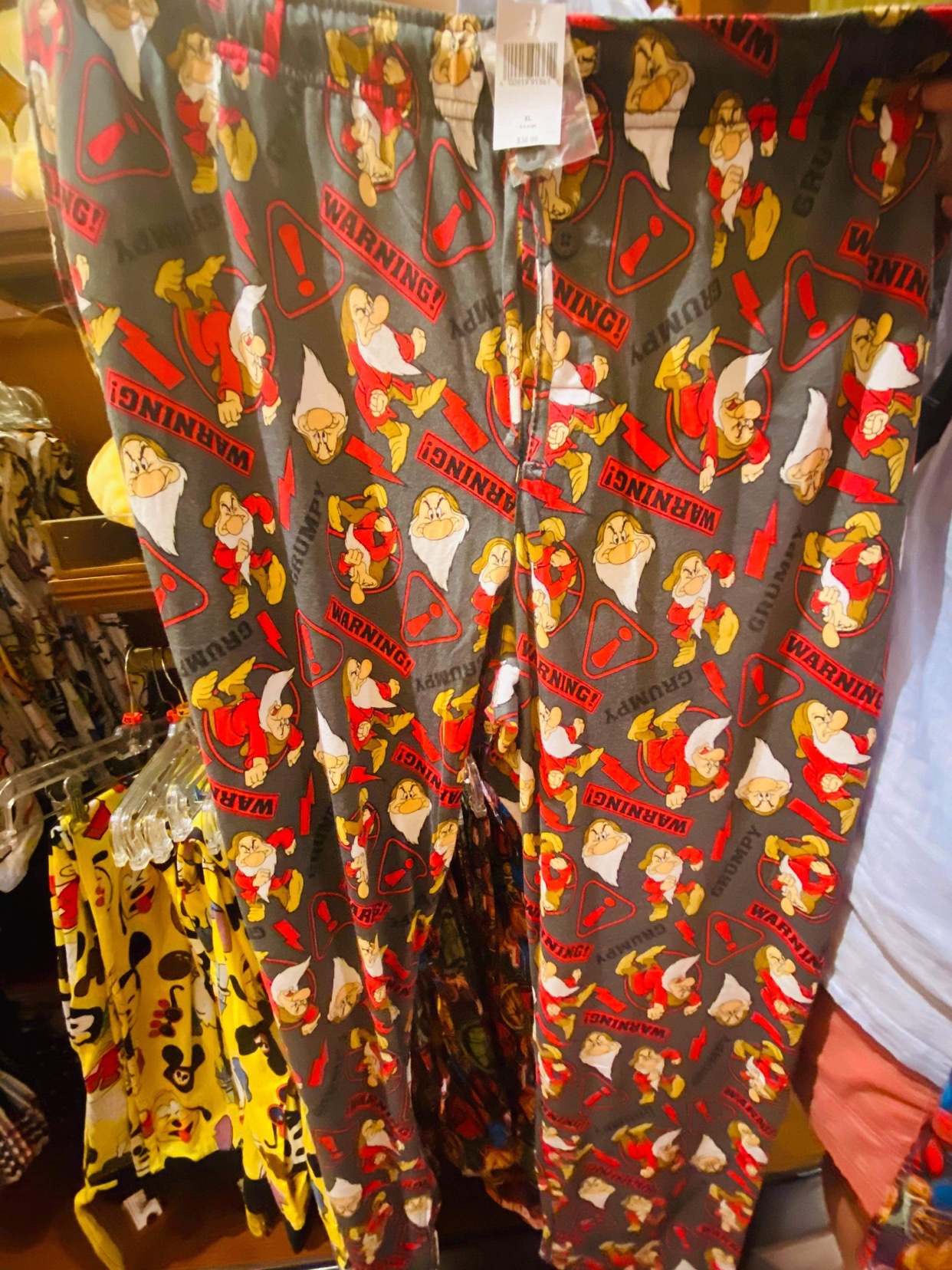 It's okay to admit you might a little bit grumpy in the morning- especially by wearing these pajama bottoms featuring none other than Grumpy himself!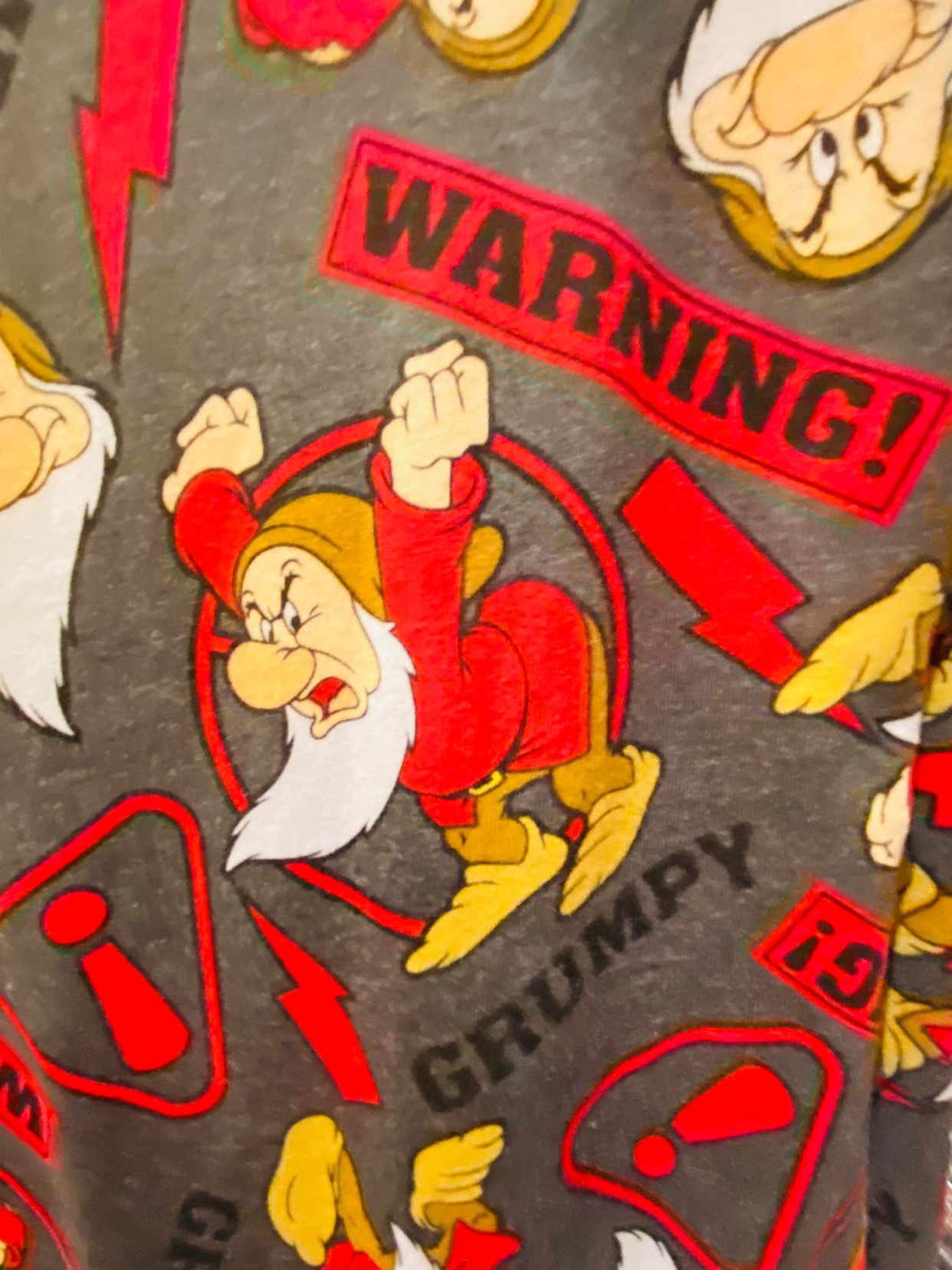 Accompanied by bright red warning signs on a gray background, Grumpy serves as a reminder to others to perhaps not bother you until you've had your morning cup of coffee- or at all. Either way, these pajamas are hilariously adorable.
Pop Art Comic Book Inspired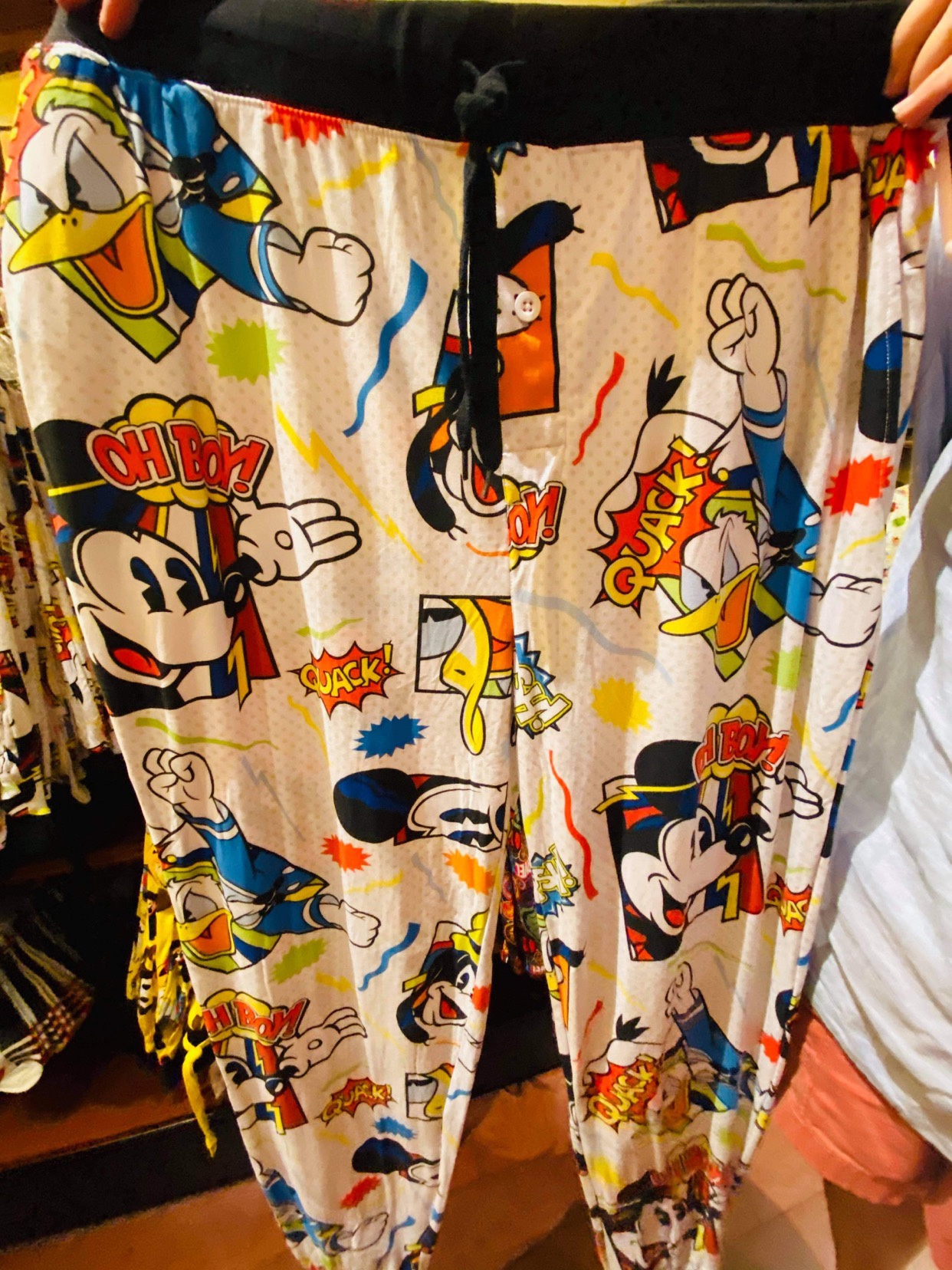 The last new pair of pajamas we spotted include these amazing comic book inspired design.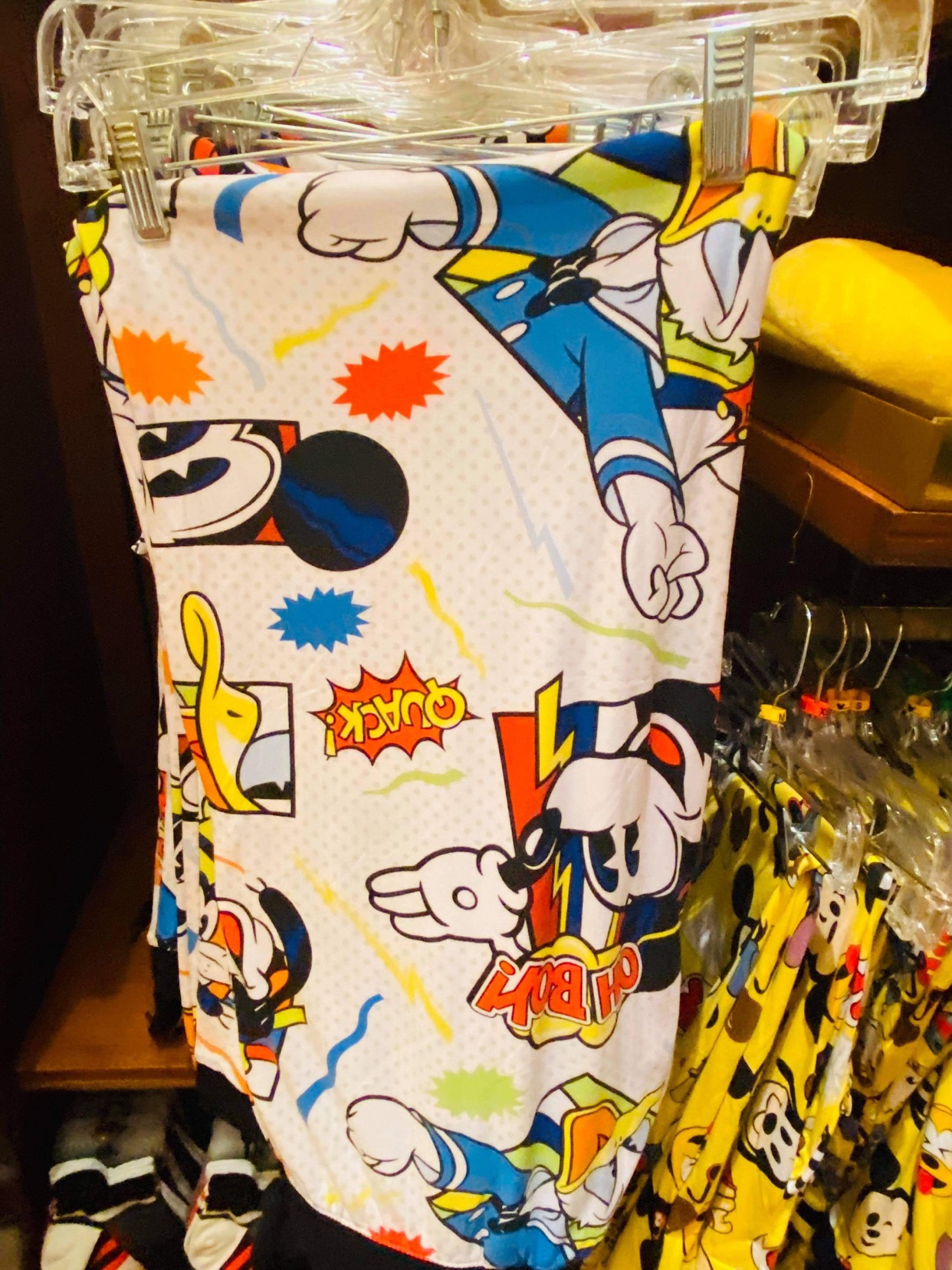 These bottoms have a pop art fashioned Mickey Mouse, Goofy, Donald Duck on a white background with subtle gray polka dots. Accenting this are various flourishes and pops of the colors green, yellow, blue, orange, and red.  Text boxes have Donald and Mickey shouting their signature statements of  "Quack!", "Gawrsh!", and "Oh Boy!", respectively.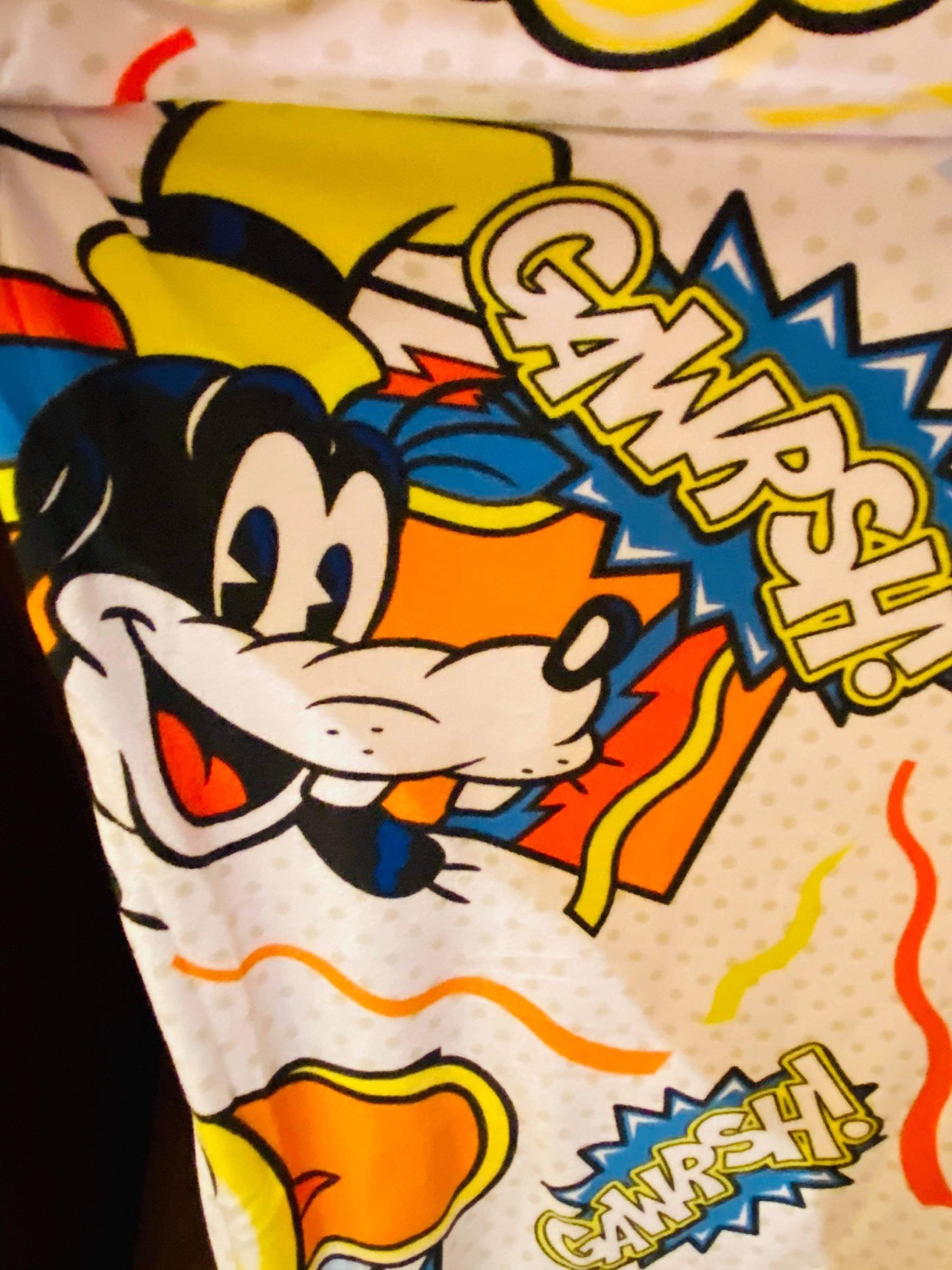 Each of these pajama pants are sold for $36.99.  Head over to the Emporium to get yours today!
Ready to explore Magic Kingdom and shop at the Emporium? Start planning your next vacation- it's easy! Simply fill out our form below to get your FREE, no-obligation quote from MickeyTravels.
Find articles like this helpful? Then why not consider working with an Authorized Disney Vacation Planner? As an agent with MickeyTravels, I'm here to help you with everything you need to make your Disney Vacation Magical- including finding the perfect vacation package, discounts, rate monitoring, and more! Best of all my services are absolutely FREE.  Get in touch via email at KHill@MickeyTravels.com or follow along on Facebook!