Brand NEW Men's Underwear Styles Found at Magic Kingdom!
While shopping at the Emporium at the Magic Kingdom in Walt Disney World today, we spotted several BRAND NEW boxers and boxer briefs styles on display! This is particularly exciting because men's underwear is not a merch we see often in the parks- or in fact, at all! This is defintely a rare merch moment that we are excited to share with you! Let's check them out:
Brand NEW Boxer Brief Styles
We found FOUR new styles of boxer briefs at the Emporium that each have a different Disney theme.  They are currently priced at $19.99.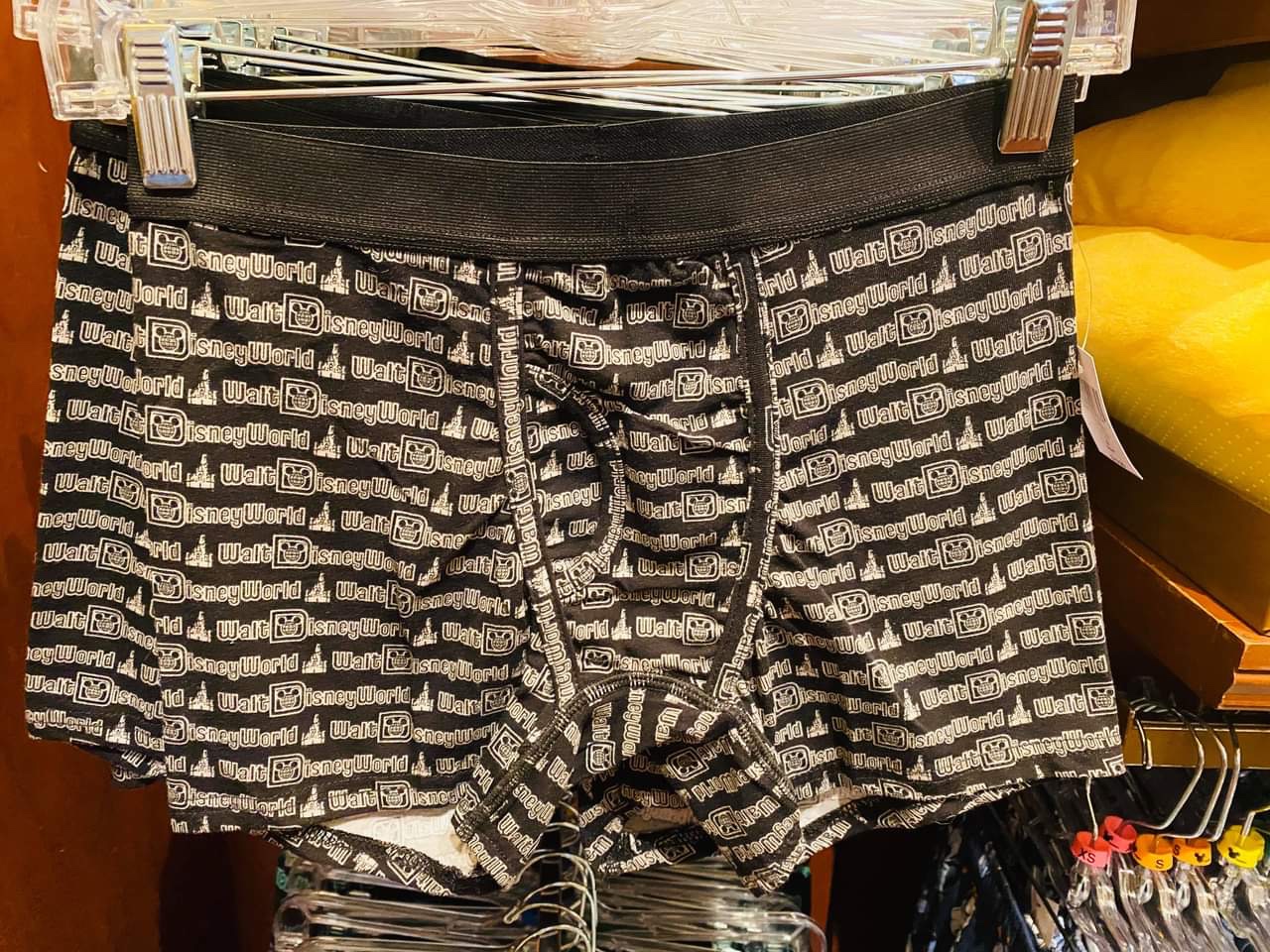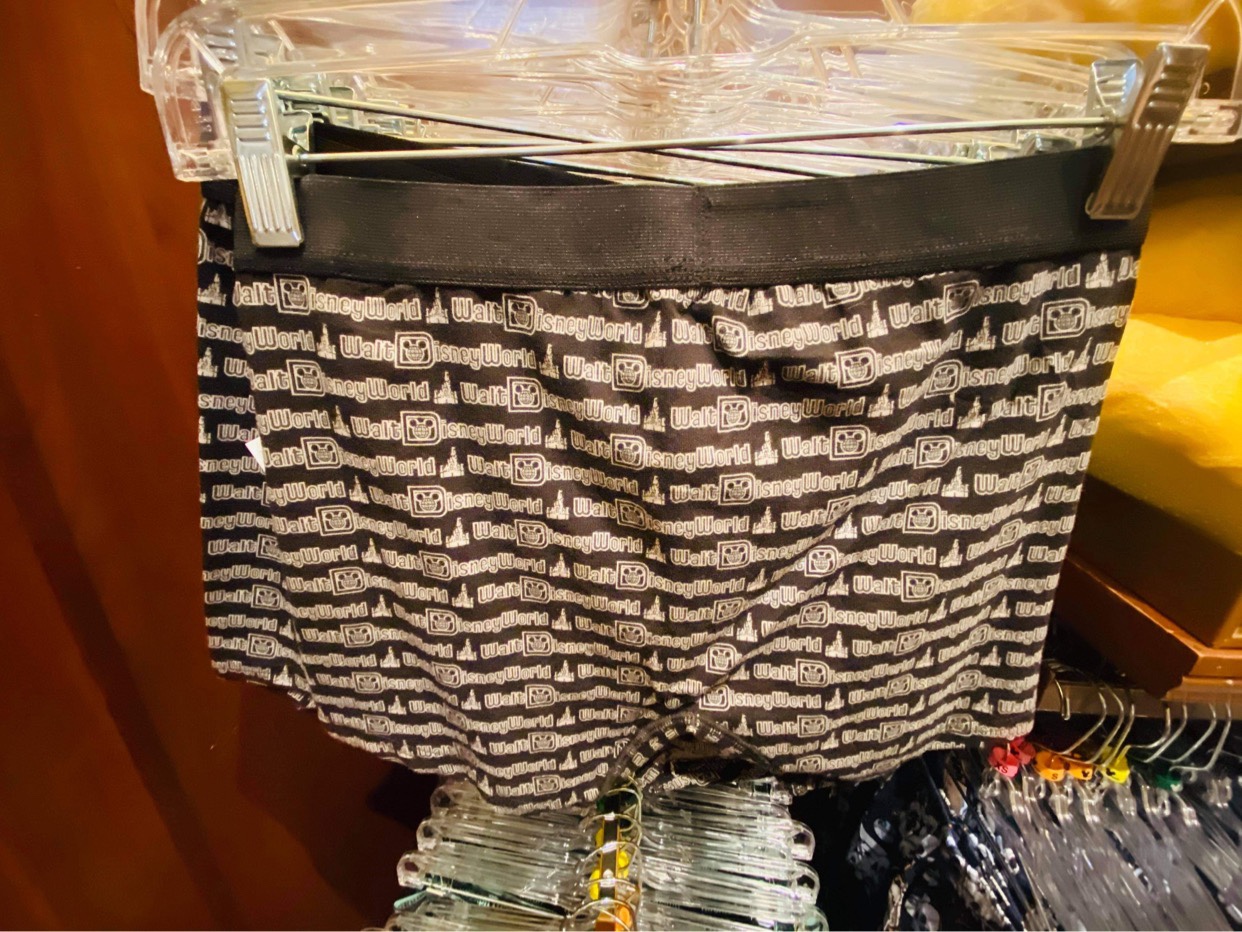 These are perfect for any Walt Disney World fan! These black and white boxer briefs feature a repeating pattern on the front and back of the retro Walt Disney World logo next to Cinderella's castle.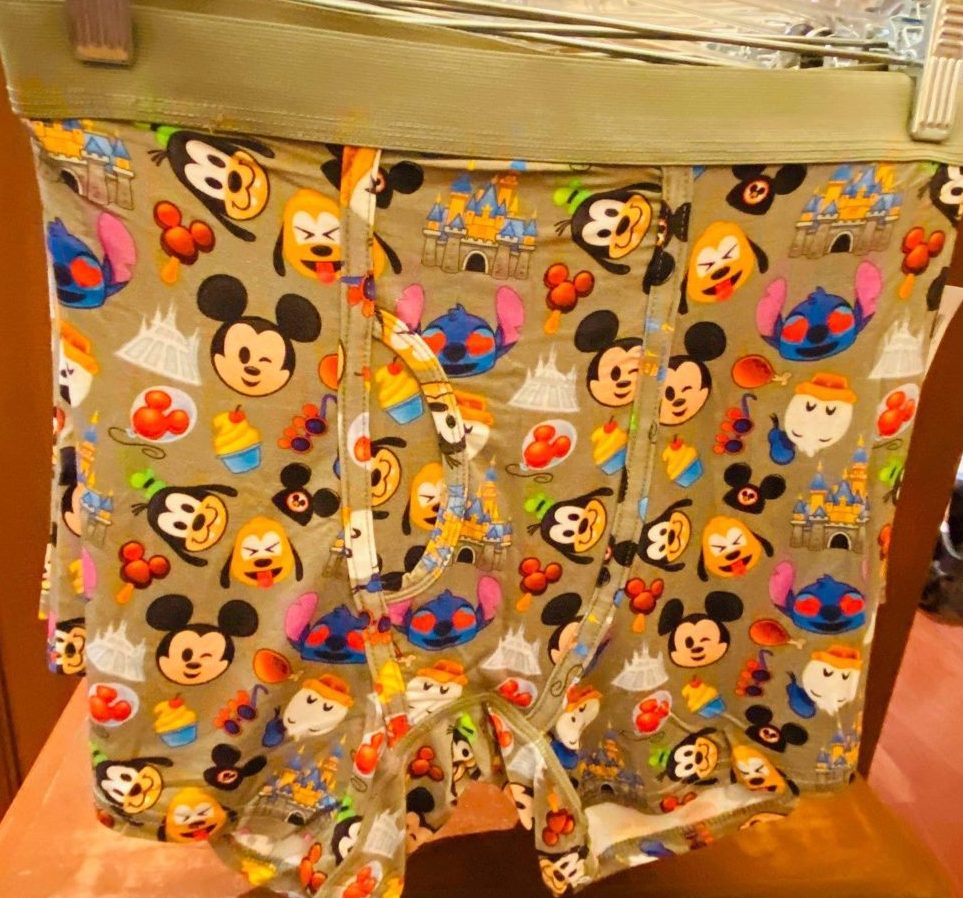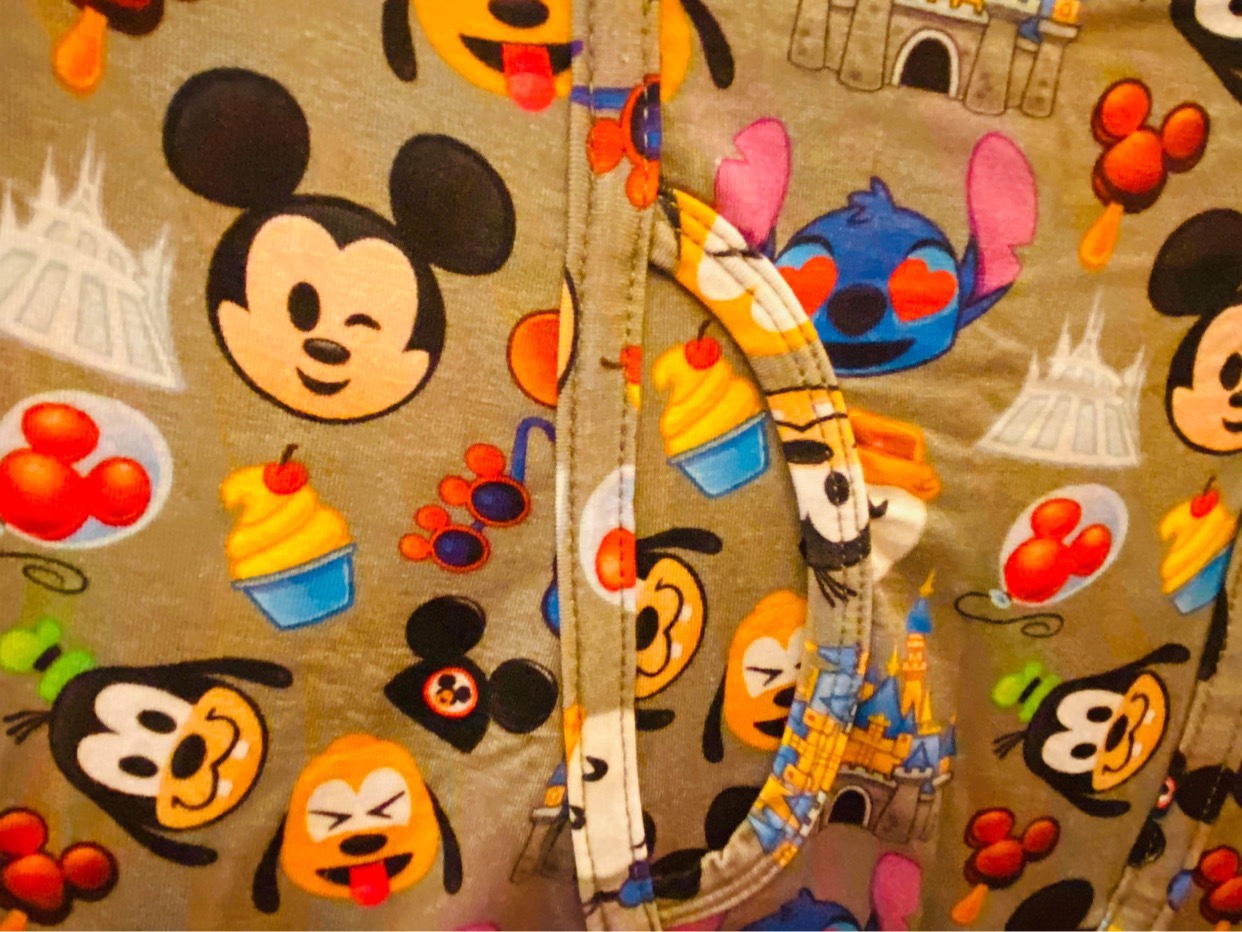 This next pair of boxer briefs have a lot of personality! Emoji versions of beloved Disney Characters- Mickey, Goofy, Stitch, and Pluto are scattered throughout the gray underwear.  Joining them are also emoji versions of park icons, including Cinderella's Castle, Space Mountain, Mickey Balloons, Dole Whips, Mickey Ears, Chocolate Mickey Bars, and More!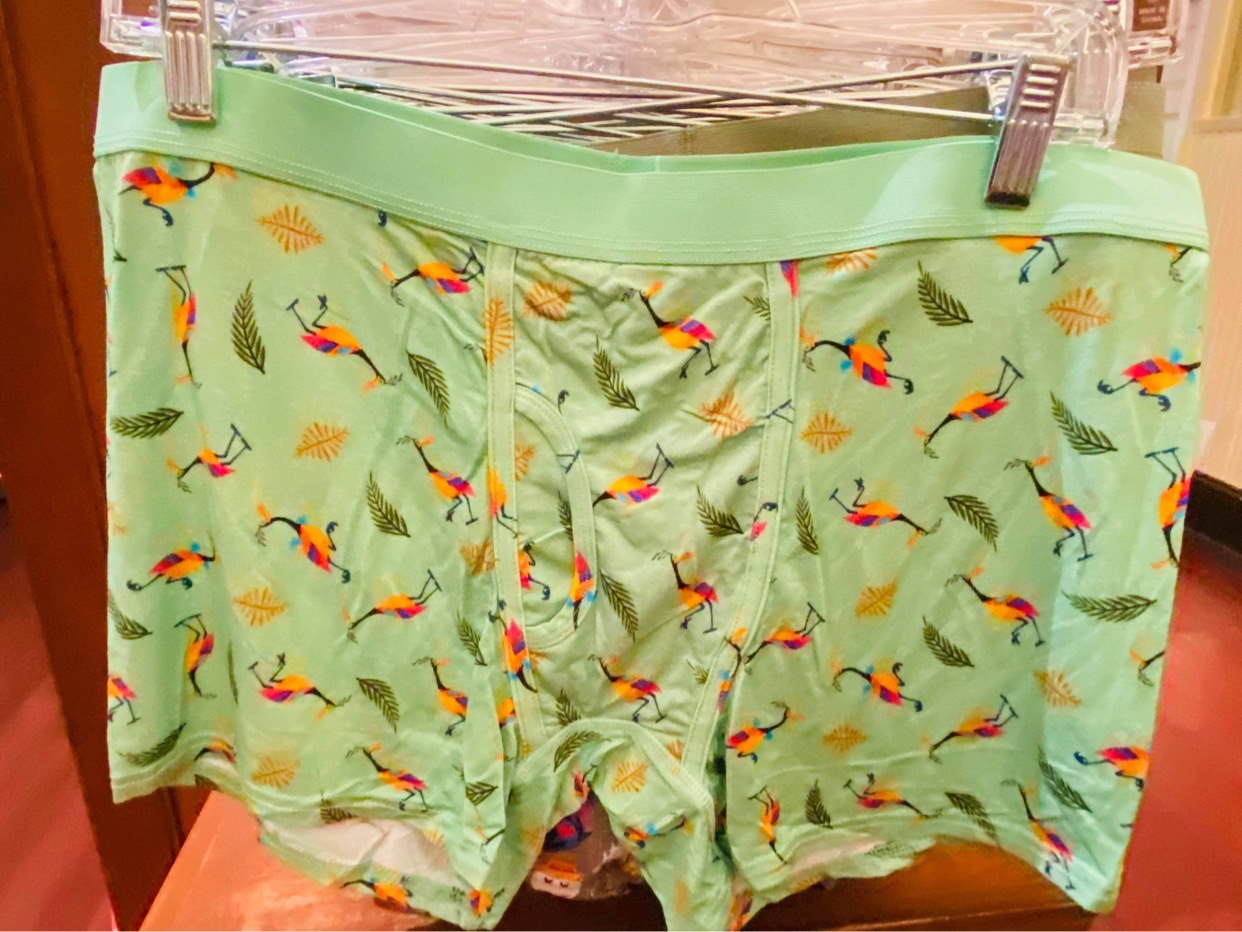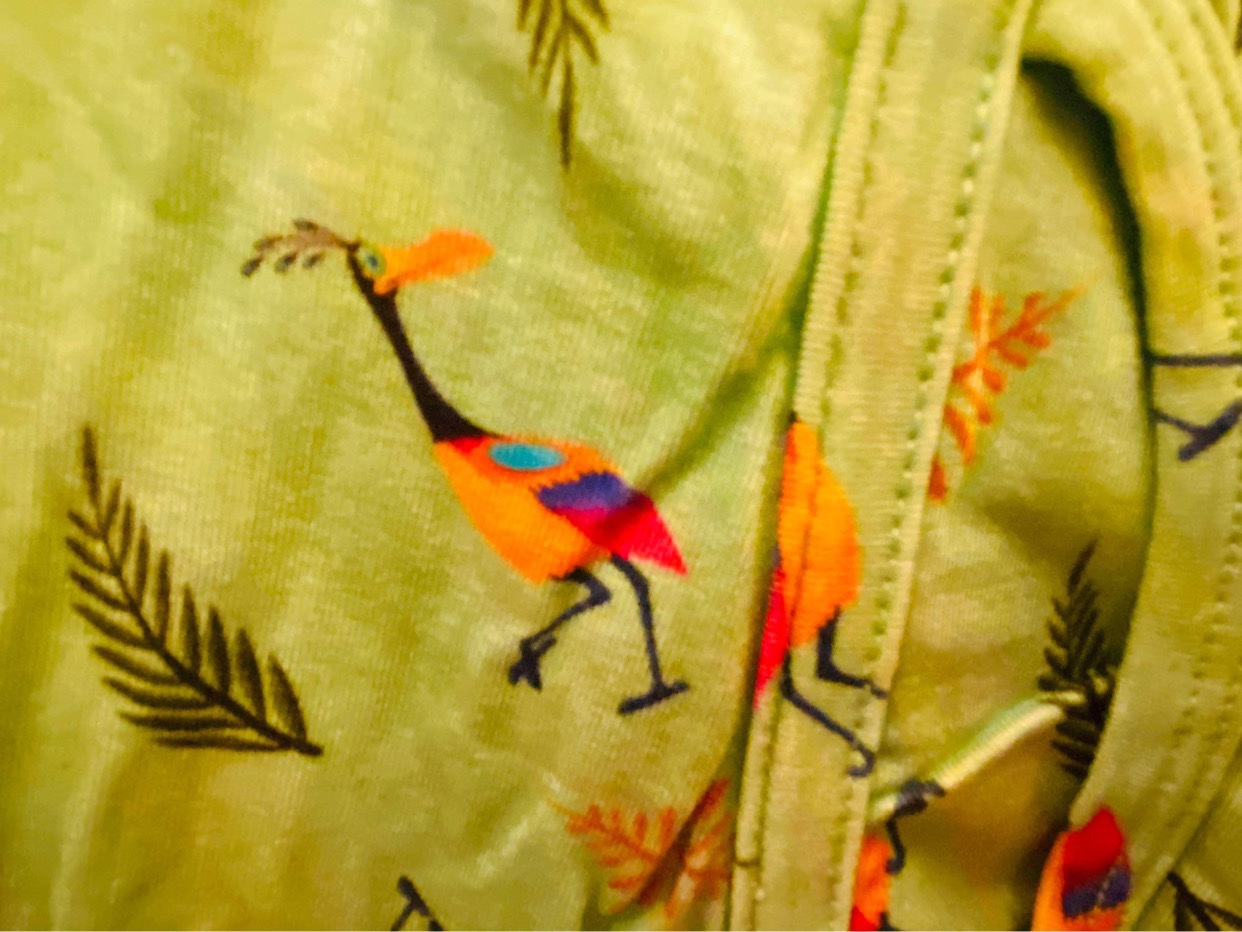 These light green UP inspired boxer briefs, which feature Kevin from the movie, are perfect for any Wildneress Explorer!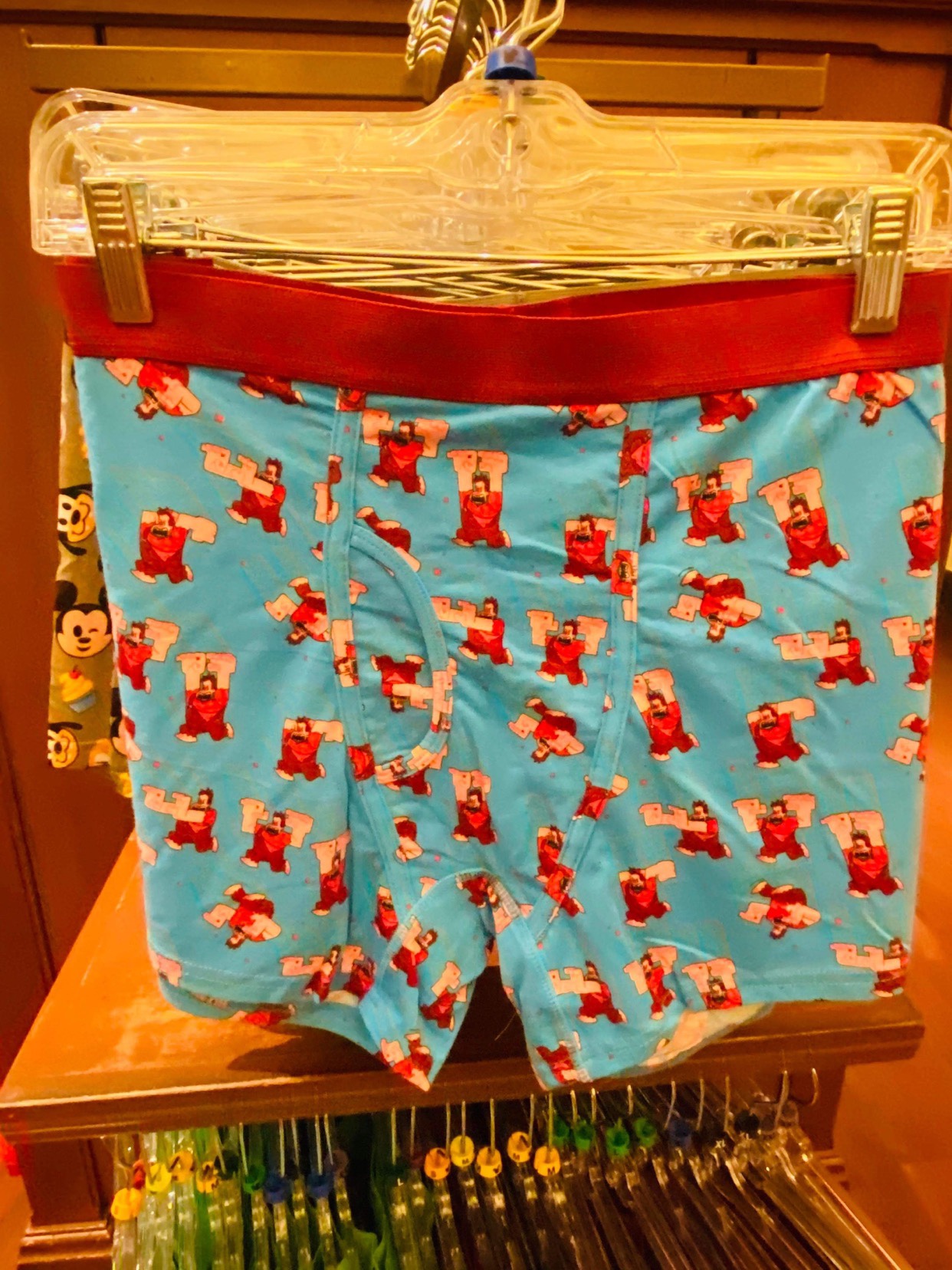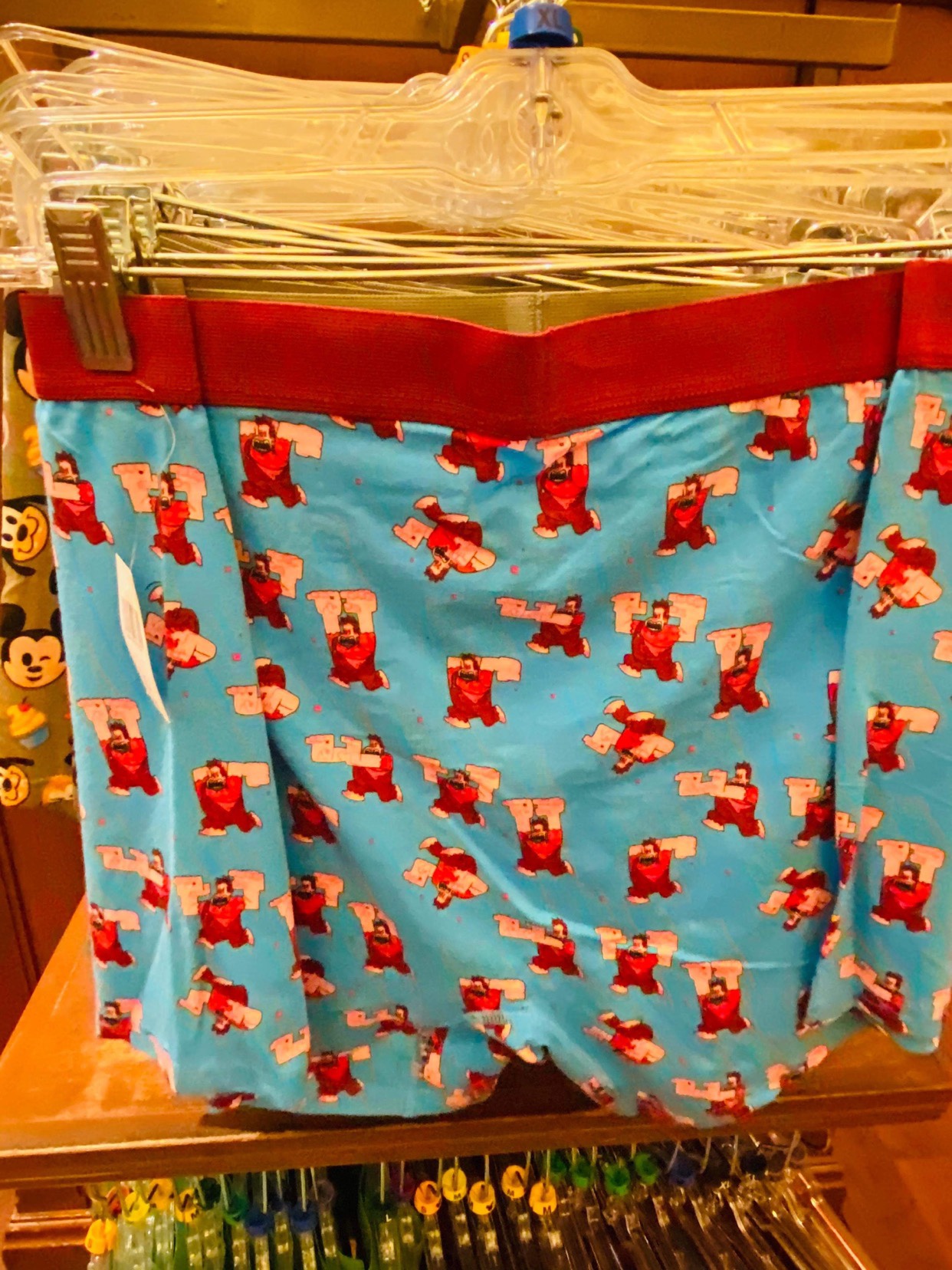 The last pair of new boxer briefs we found feature everyone's favorite good bad guy, Wreck It Ralph, in various poses on a bright blue background. Different than the rest of the boxer briefs, this pair has a different color waistband, in a contrasting bright red.
New Boxers
In addition to the four new boxer brief styles we found today, we also found 3 new boxer styles that feature fun Disney themes. The boxers are priced at $24.99 each.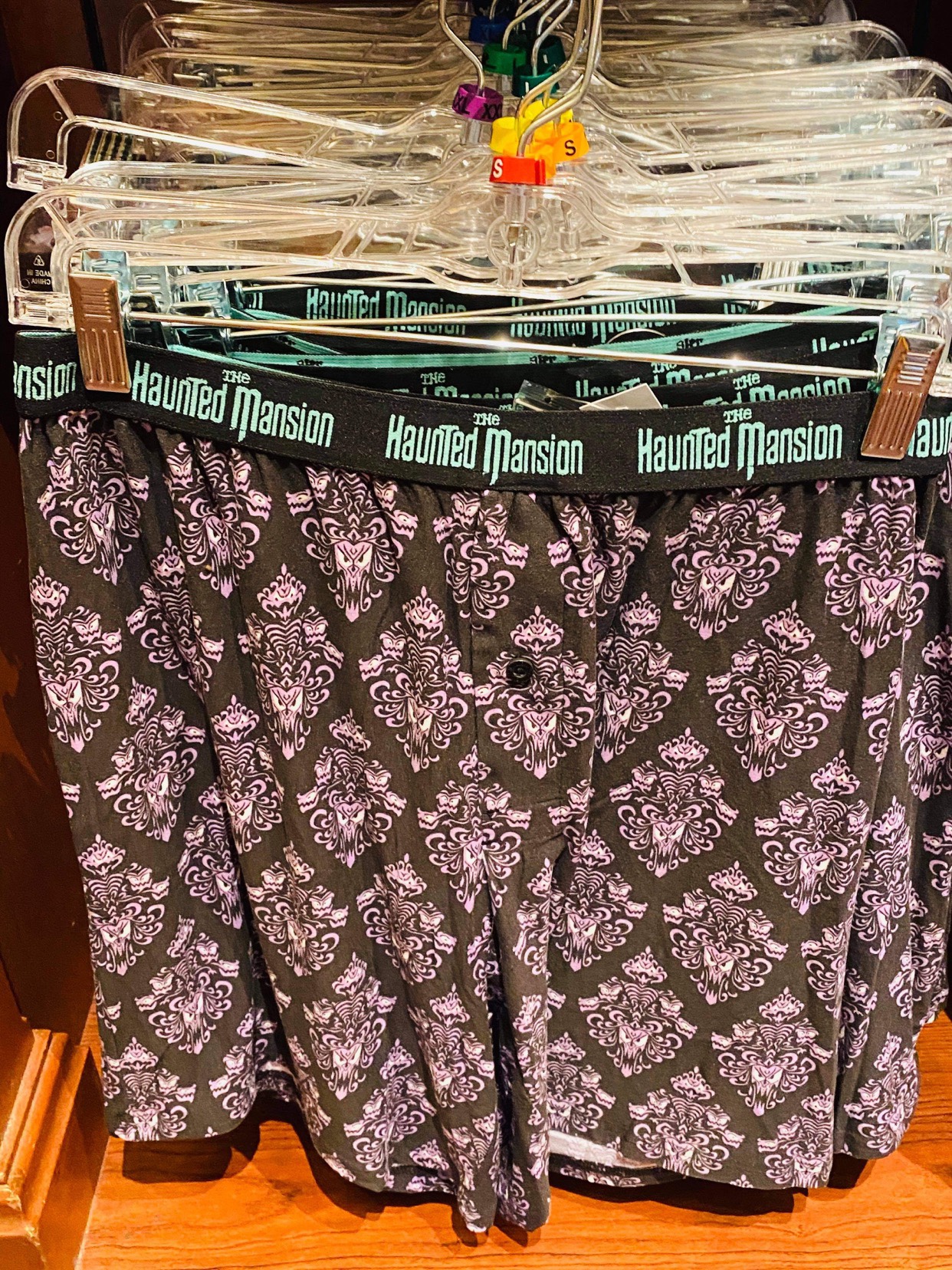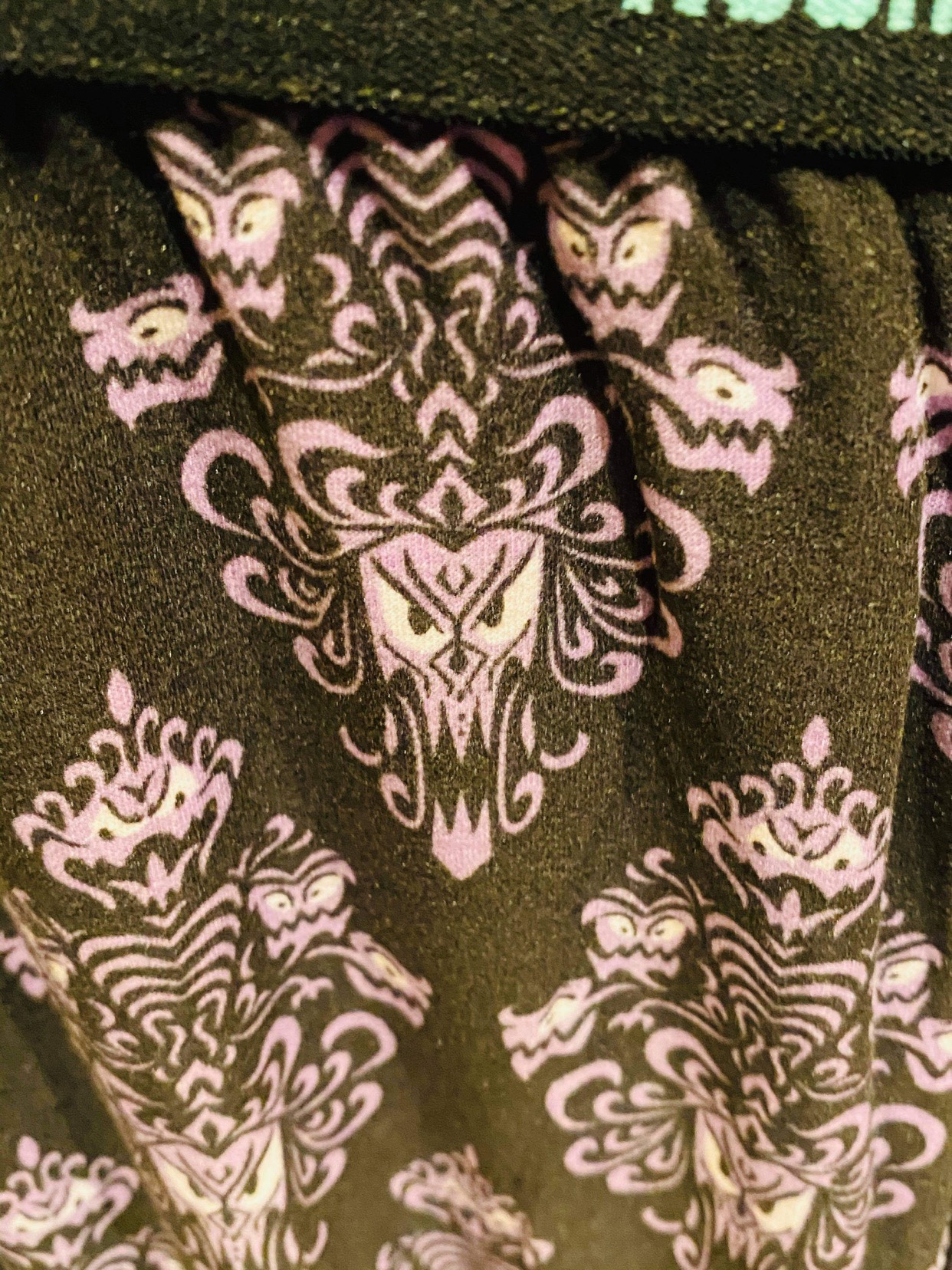 Any foolish mortal can represent the Haunted Mansion in these boxers inspired by the ride. These boxers feature a repeating pattern of the infamous wallpaper, which is purple and black.  The black elastic wasitband has the "The Haunted Mansion" embrodiered in a ghostly light blue thread. I cannot think of a better design to be released in October.  As an added perk, it will match the rest of the awesome new Haunted Mansion merch we have been reporting on too!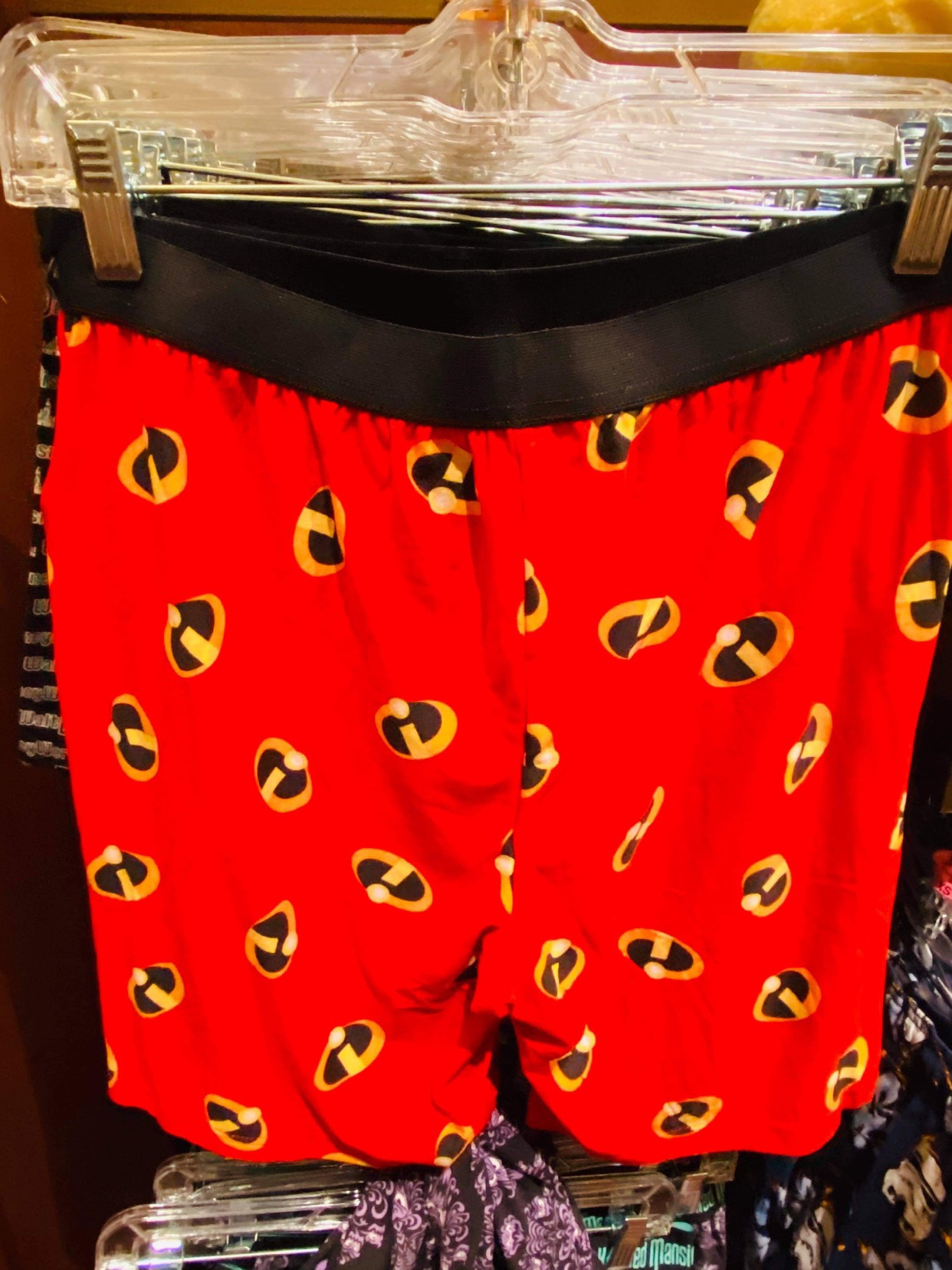 These boxers will have you feeling like Mr. Incredible! These red boxers feature the Incredibles logo on a bright red background and a black elastic waistband.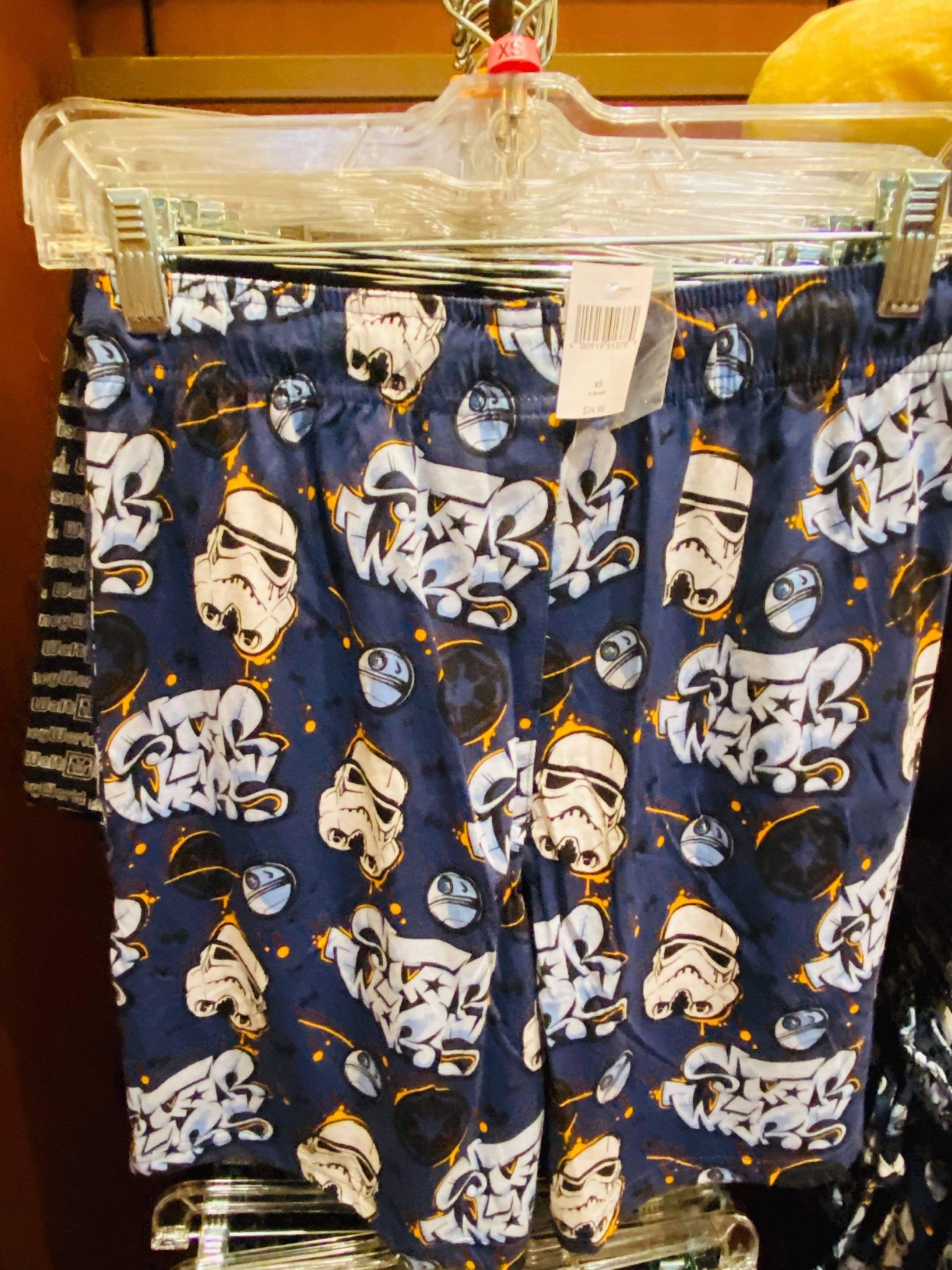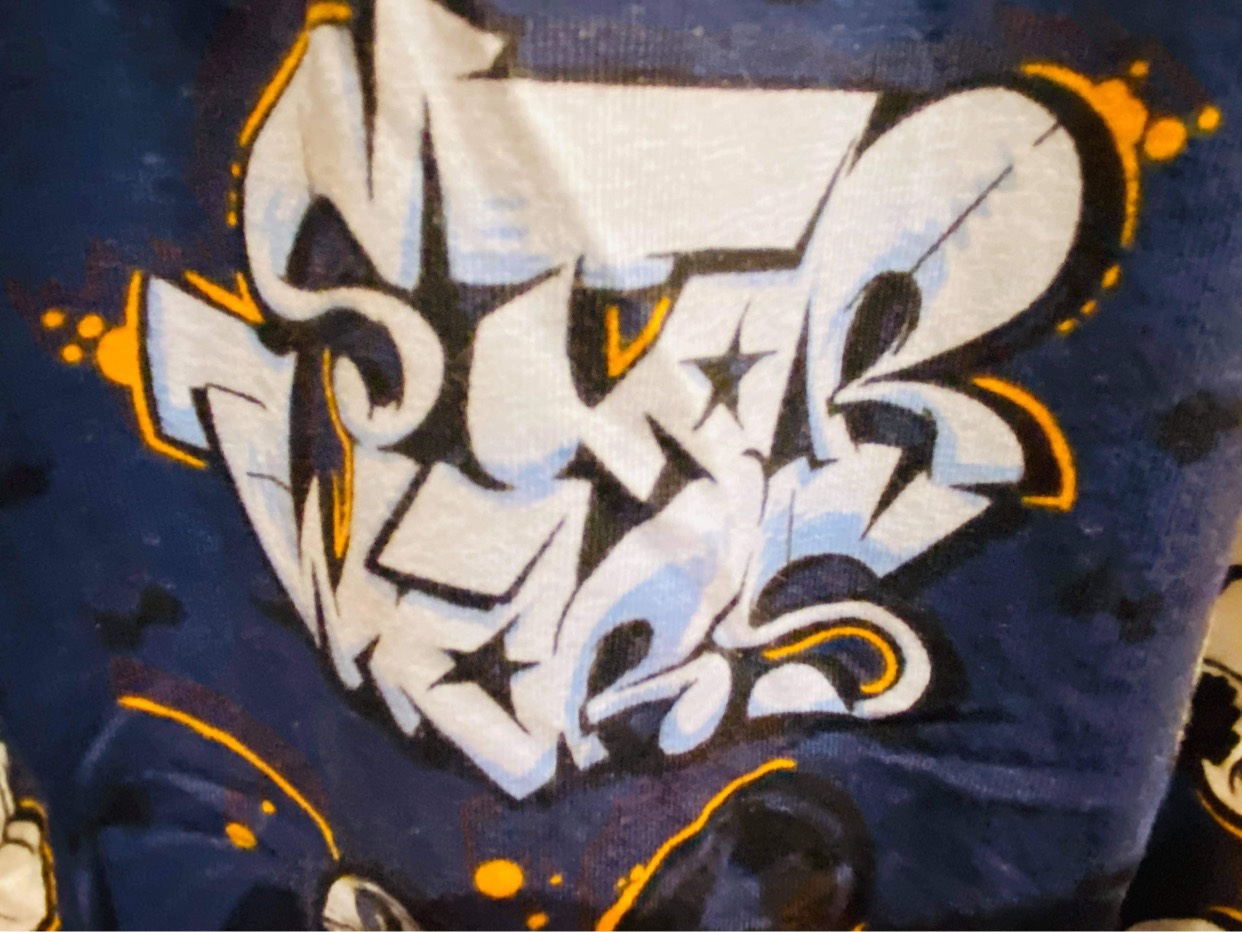 Last, but certainly not least, the Star Wars print on these boxers is AMAZING! A pattern of Storm Troopers, the Death Star, and Star Wars written in a grafitti-style logo is featured on a dark blue background. A bright yellow accent color helps these elements stand out on the dark background. These are the only new pair of boxers to feature a fabric lined waistband instead of a solid elastic.
Ready to explore Magic Kingdom and shop at the Emporium? Start planning your next vacation- it's easy! Simply fill out our form below to get your FREE, no-obligation quote from MickeyTravels.
Find articles like this helpful? Then why not consider working with an Authorized Disney Vacation Planner? As an agent with MickeyTravels, I'm here to help you with everything you need to make your Disney Vacation Magical- including finding the perfect vacation package, discounts, rate monitoring, and more! Best of all my services are absolutely FREE.  Get in touch via email at KHill@MickeyTravels.com or follow along on Facebook!