NEW Halloween Masks at Magic Kingdom!
Halloween Masks have been released at the Magic Kingdom just in time to prepare for the Halloween events at this park in a couple weeks! Chip and Dale are modeling these not so spooky Disney Halloween masks.
Purple BOO Mask
Look at all the details on this Halloween mask currently worn by Dale! Mickey-shaped treats and little Mickey's with BOO in big orange letters and candy corn print. Get this mask while you can!
Mickey wanted to wear the new Halloween BOO mask too!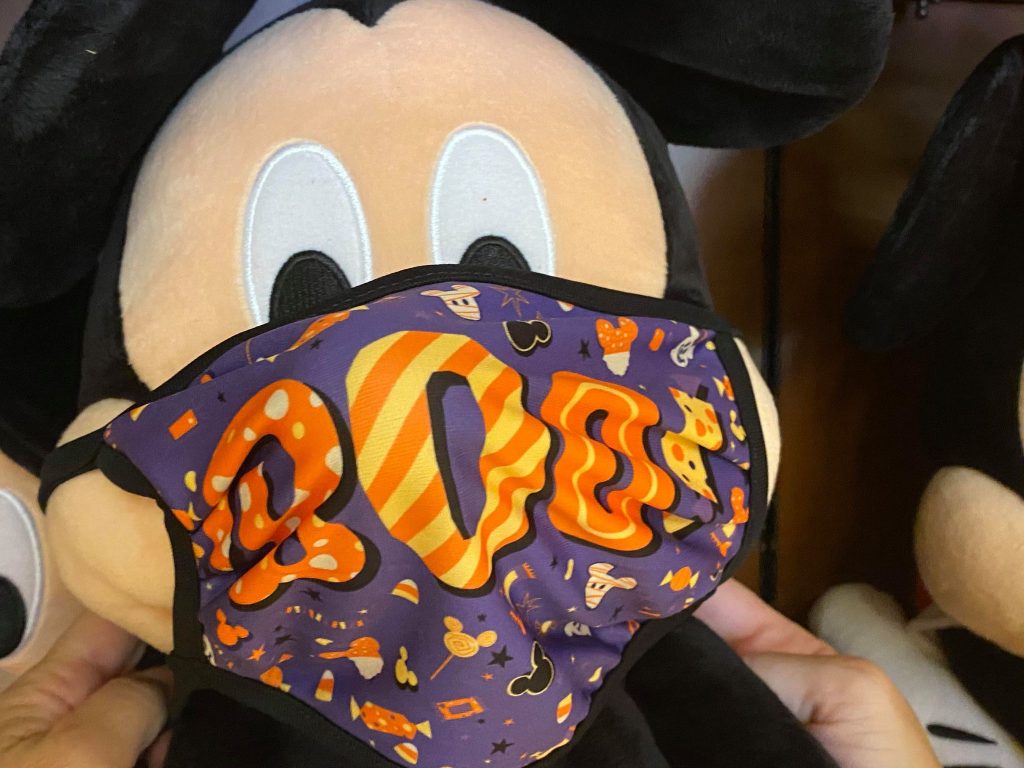 Black Halloween Mask
Chip is here to model the new black Halloween mask for you! Look at all those smiling jack'o lanterns! Of course, there are also some sweet treats on this all-over Halloween pattern!
Check out the fabric! This cloth mask is perfect for your spooky day at the Magic Kingdom this Halloween season!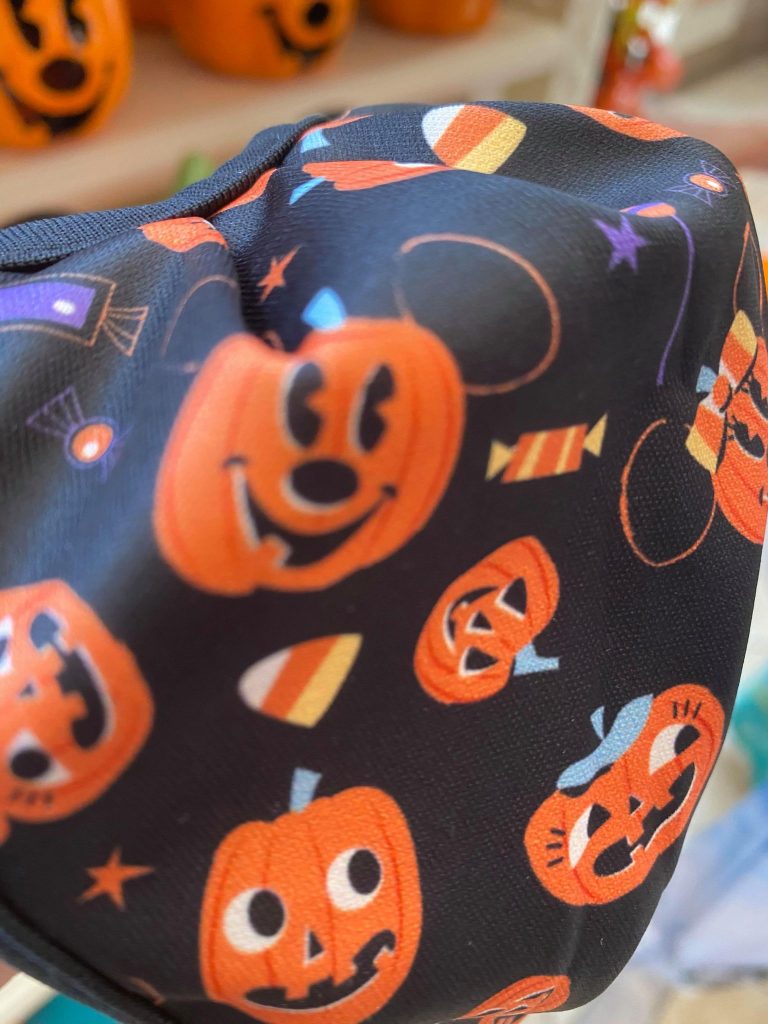 How many will you be purchasing?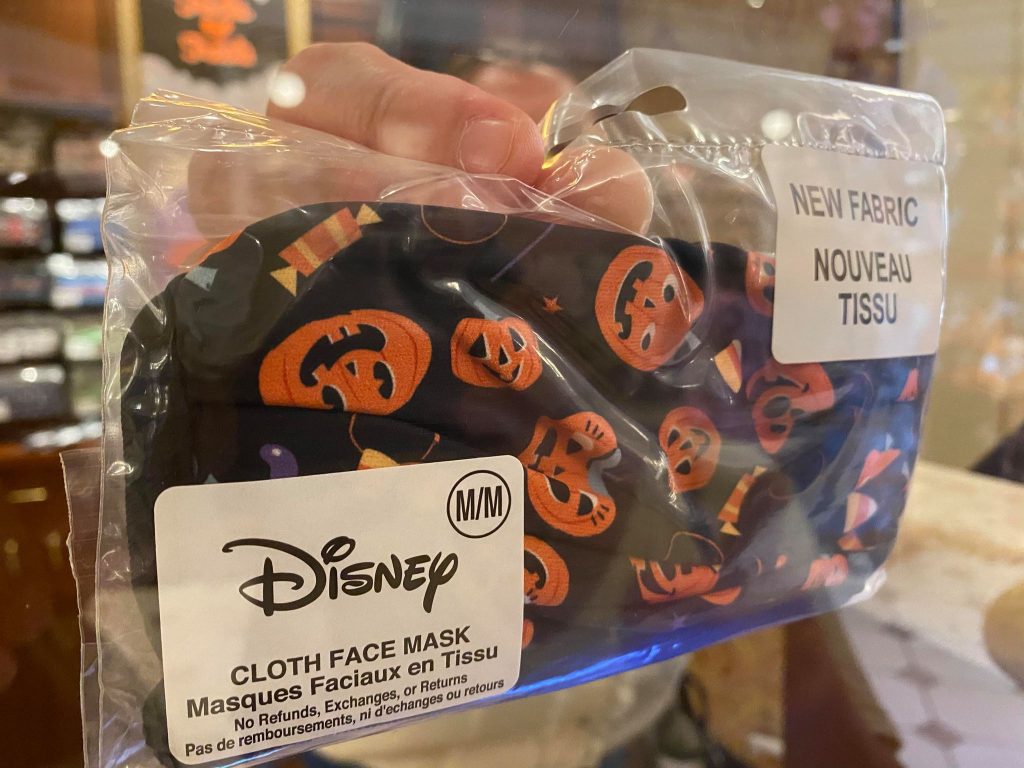 Click HERE to see more Disney Masks!
Are you looking to plan a Disney vacation, but aren't sure where to start? As an agent with MickeyTravels, when you book your trip with me, I will be on hand to help you with everything! From finding the perfect package for your needs, to rate monitoring to ensure you are receiving the best price available from Disney. I work with all Disney Destinations and can help you make the most of your magical vacation. Best of all, my services are absolutely FREE. Get in touch via email at Beverly@mickeytravels.com or calling 920-655-2319. Also, make sure to follow along with my Facebook page and Instagram page @polkadottedmagic for all things Disney!