Galaxy's Edge Quietly Releases New Batuuan Spira Credit Medallion
Attention all Stars Wars fans, Disney fans, and shopaholics! Galaxy's Edge in Hollywood Studios just released a new Silver Batuuan Spira Credit Medallion. Check out the exclusive photos and details below!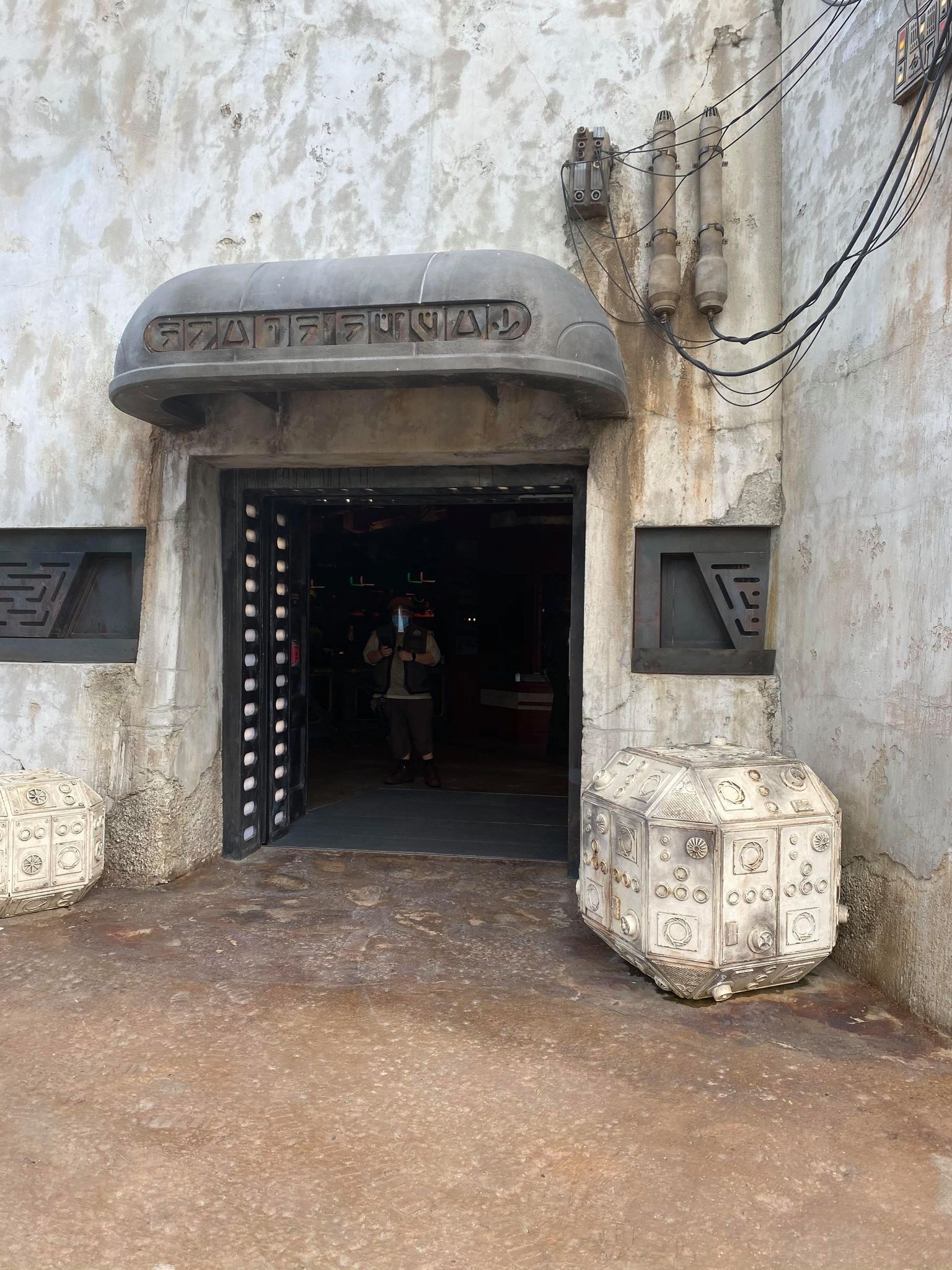 What Is A Batuuan Spira Credit Medallion?
Keeping with the immersive atmosphere of Stars Wars: Galaxy's Edge, currency is referred to as "credits" while in the Land. For the ultimate experience, you may purchase a Spira and use it as currency throughout Galaxy's Edge and beyond. Credit cards, cash, MagicBands, and traditional Disney gift cards are still accepted. But doesn't a Batuuan Spira sound WAY cooler?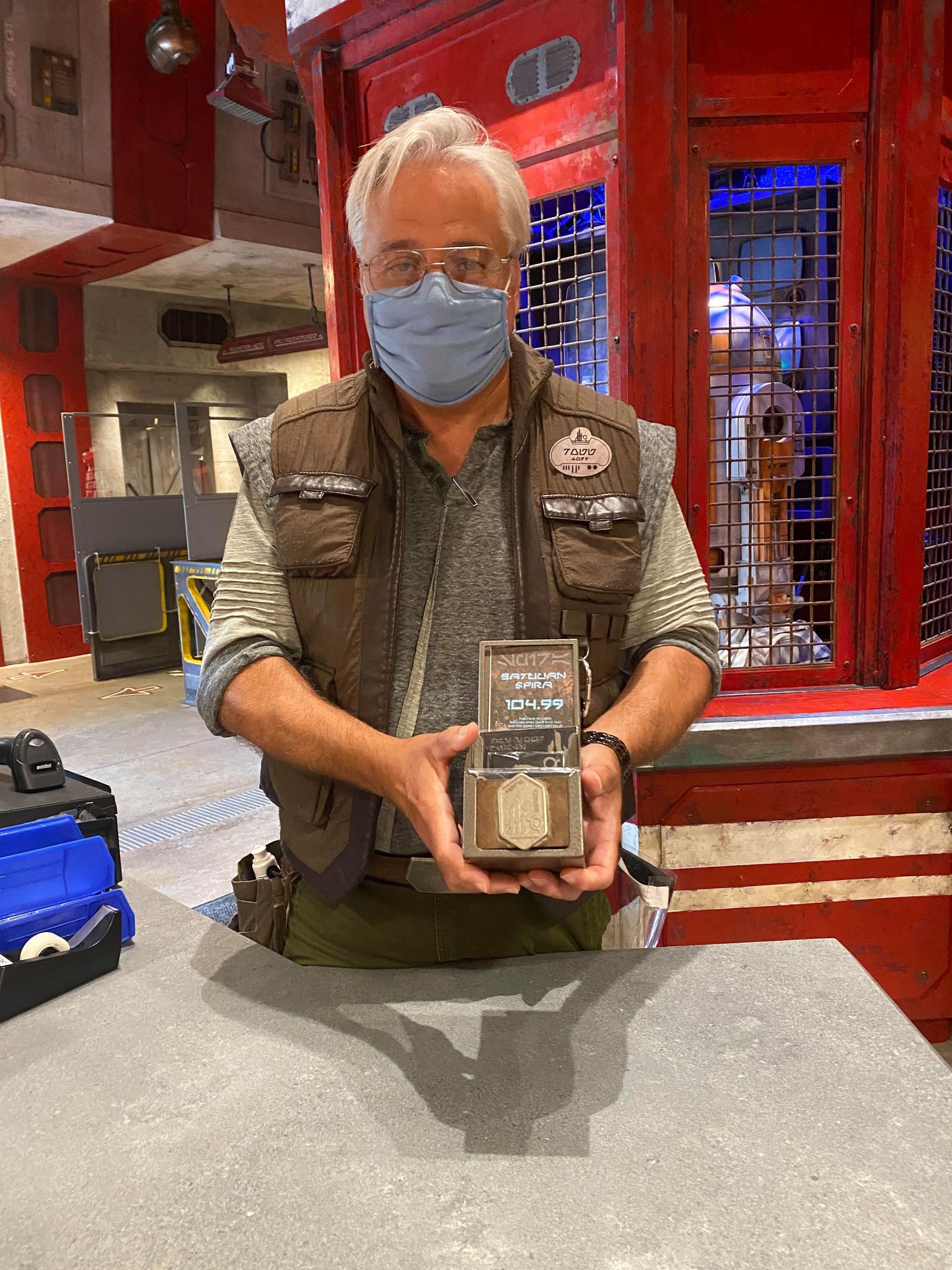 The NEW Silver Batuuan Spira Credit Medallion at Galaxy's Edge
At the end of last year, the Gold Batuuan Spira Credit Medallion was slowly phased out. They were hard to find, as they were randomly selling out and then back in stock. It was considered the ultimate Galaxy's Edge souvenir because it was free. Unfortunately, the new version will not be  complimentary, which we will cover more below.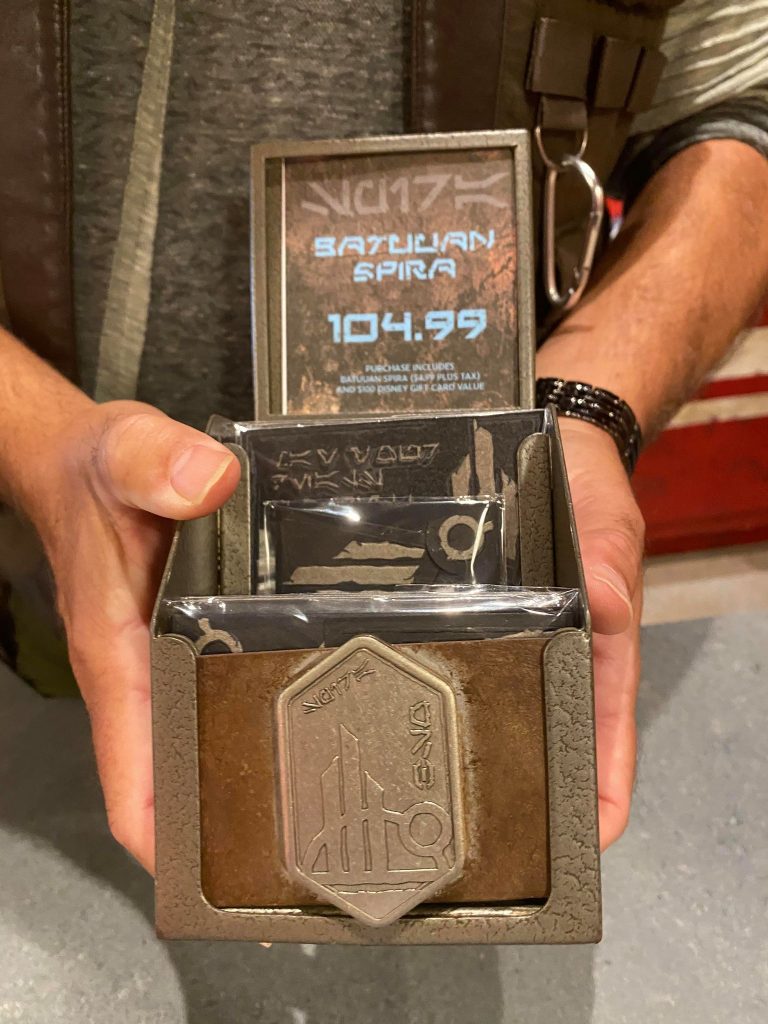 The Cost
The new Silver Batuuan Spira "costs" $4.99. This is similar to an activation fee you normally pay for other major gift cards  (i.e. Visa) in retail stores. You must load a minimum of $100 to the Spira, plus tax. Bottom line: the minimum you will drop on this collectible is $105.32.
Where Can I Use The New Batuuan Spira Credit Medallion?
Use your shiny new Spira anywhere Disney gift cards are accepted. Examples include throughout the Walt Disney World Resort, the Disneyland Resort, and other Disney destinations. You can reload it as many times as you want, so the options are endless!
Bright Suns! Want to explore Galaxy's Edge for yourself? I can help you plan your magical trip!
Fill out the form below or email me at MLawlor@MickeyTravels.com for a no-obligation quote. As an agent with MickeyTravels, a PLATINUM Level Authorized Disney Vacation Planner, I specialize in making magical memories. I will be on hand 24/7 to ensure your vacation is nothing short of perfect! I work with ALL Disney destinations, including Aulani, Disney Cruise Line, and Adventures by Disney. Best of all, my planning services are always 100% FREE! Contact me via email: MLawlor@MickeyTravels.com or call: 1-603-540-3745. And be sure to follow me on social media Facebook and Instagram (@missyandthemagic) for all the latest Disney news and updates!