Aloha! Hawaiian Mickey has Arrived!
Mickey is here to fulfill all your beach dreams!  Palm trees and tropical colors are present in this Hawaiian Mickey apparel and accessories, now available in Disney World!
Hawaiian Mickey Shirt
Whether you're headed to the beach or wishing you were, this Mickey shirt with palm trees in the outline will make you think of rolling ocean waves and sandy coastlines. This t-shirt is available for $36.99.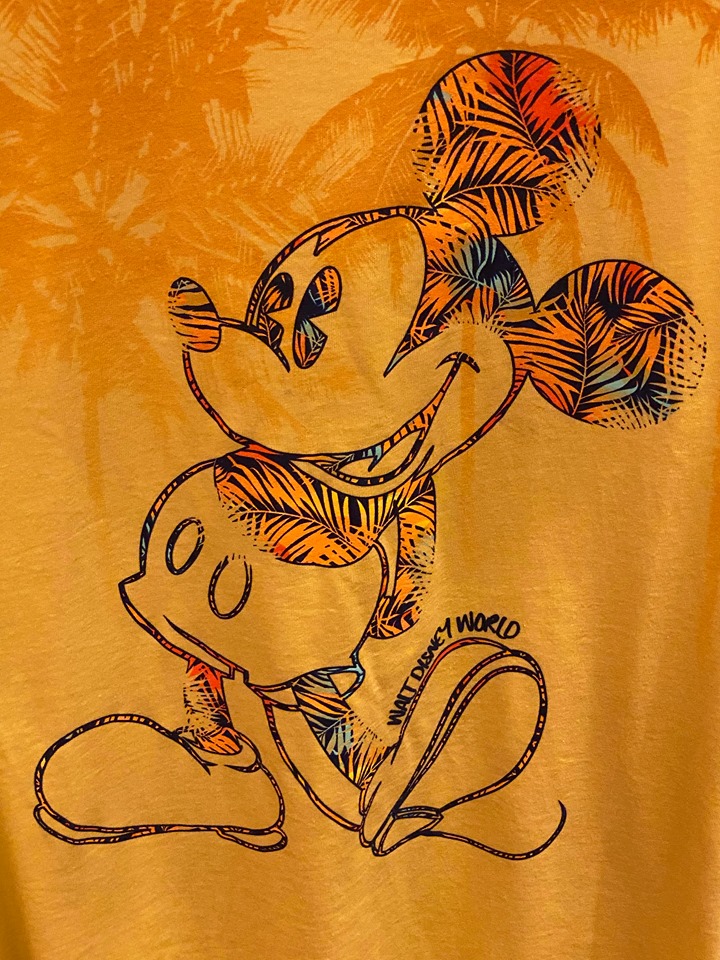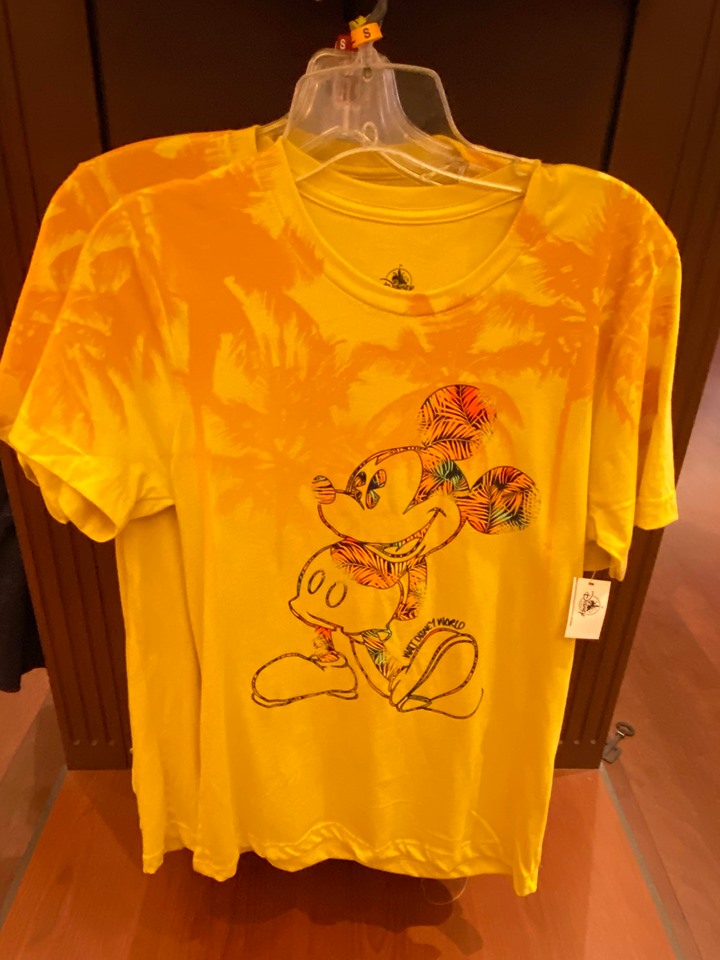 Mickey Sweatshirt and Sweatpants Shorts
Keep the comfy feeling each morning and night with this Hawaiian Mickey Sweatshirt and shorts set. These look perfect for keeping you cozy when the summer sun is just rising in the morning or when watching the sunset at night.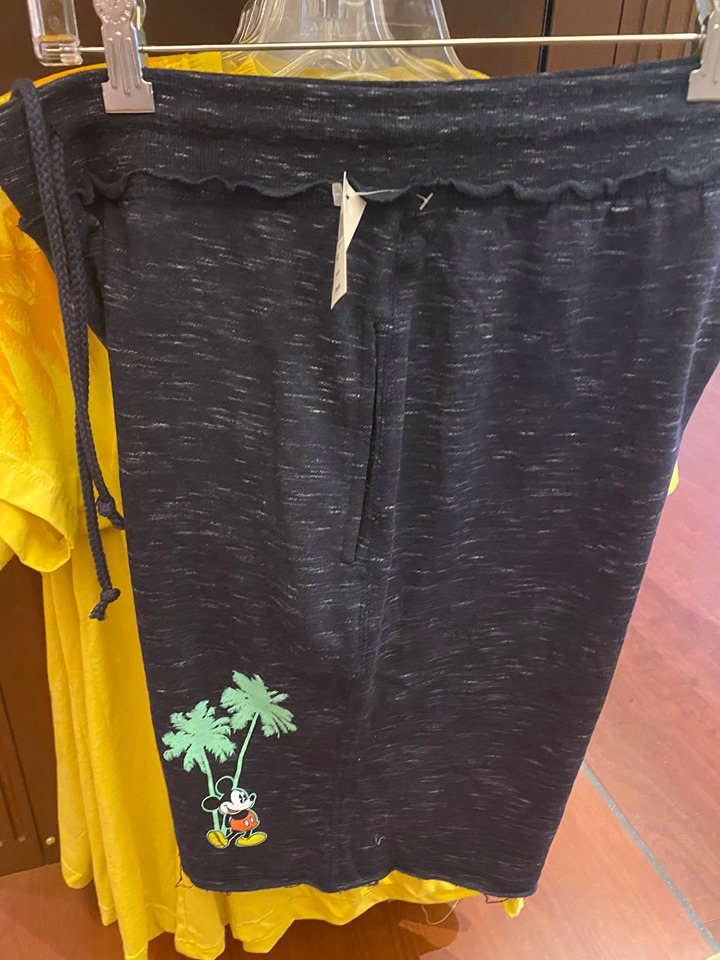 Hawaiian Walt Disney World T-Shirt
It's all things Disney and tropical with this t-shirt! The Walt Disney World on the front shows the palm tree leaves and coordinates perfect with the sweatshirt and sweatpant shorts! Can you see the Mickey in ocean blue at the bottom of the shirt?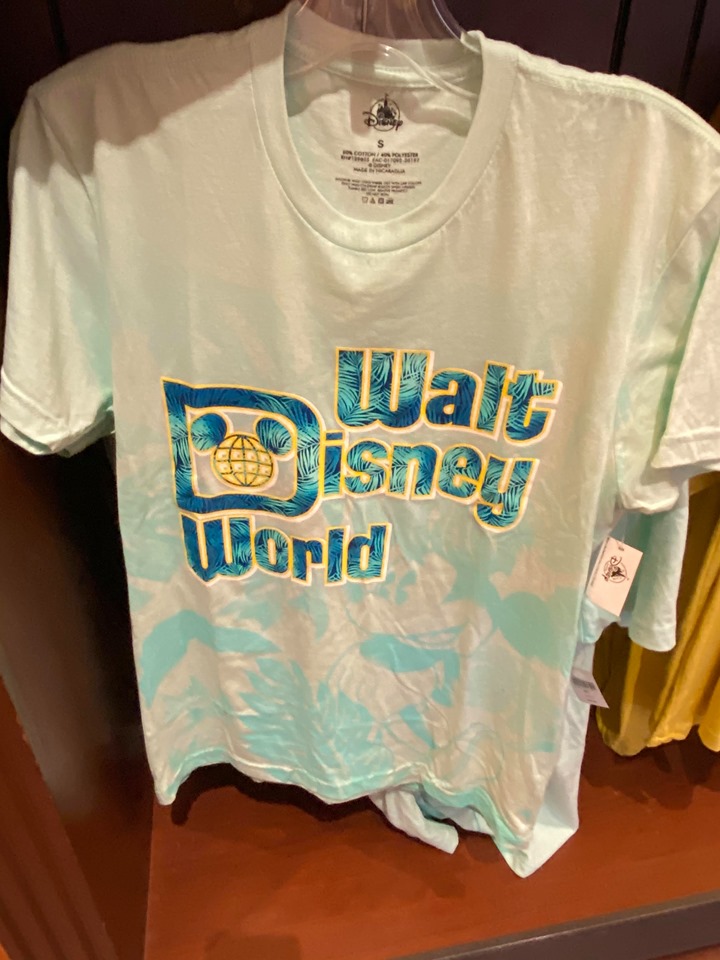 Hawaiian Spirit Jersey
Check out these Spirit Pull-Over Jerseys at shopDisney. You can find the adult Mickey Mouse Spirit Jersey for $59.99. and the kids' Mickey Mouse Spirit Jersey for $39.99!
Hawaiian Mickey Water bottle
Stay hydrated (and coordinated) with this Mickey silhouette water bottle. It is as orange as the summer sun with palm trees to highlight Mickey. These can be purchased for $22.99.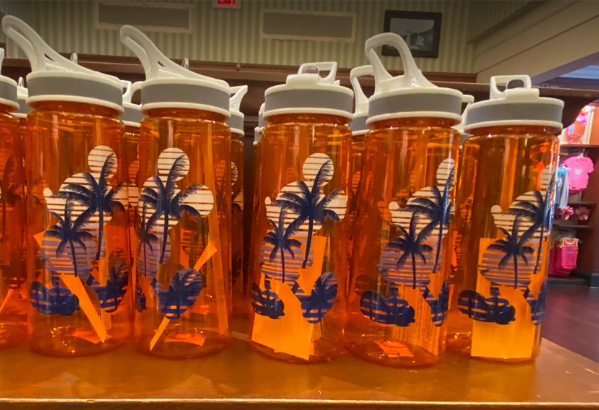 Photos of Spirit Jerseys from shopDisney
Remaining photos by Greg Antonelle
Find more summer styles here!
Are you looking to plan a Disney vacation, but aren't sure where to start? As an agent with MickeyTravels, when you book your trip with me, I will be on hand to help you with everything! From finding the perfect package for your needs, to rate monitoring to ensure you are receiving the best price available from Disney. I work with all Disney Destinations and can help you make the most of your magical vacation. Best of all, my services are absolutely FREE. Get in touch via email at Beverly@mickeytravels.com or calling 920-655-2319. Also, make sure to follow along with my Facebook page and Instagram page @polkadottedmagic for all things Disney!