SNEAK PEAK! New Cinderella Castle Tumbler!
If you are in the loop on hot Disney news, you know that Cinderella's castle recently had quite the makeover!  We were at the Emporium on Main Street today and were able to grab this brand Cinderella Castle tumbler even before they made it to the shelves!  Check it out!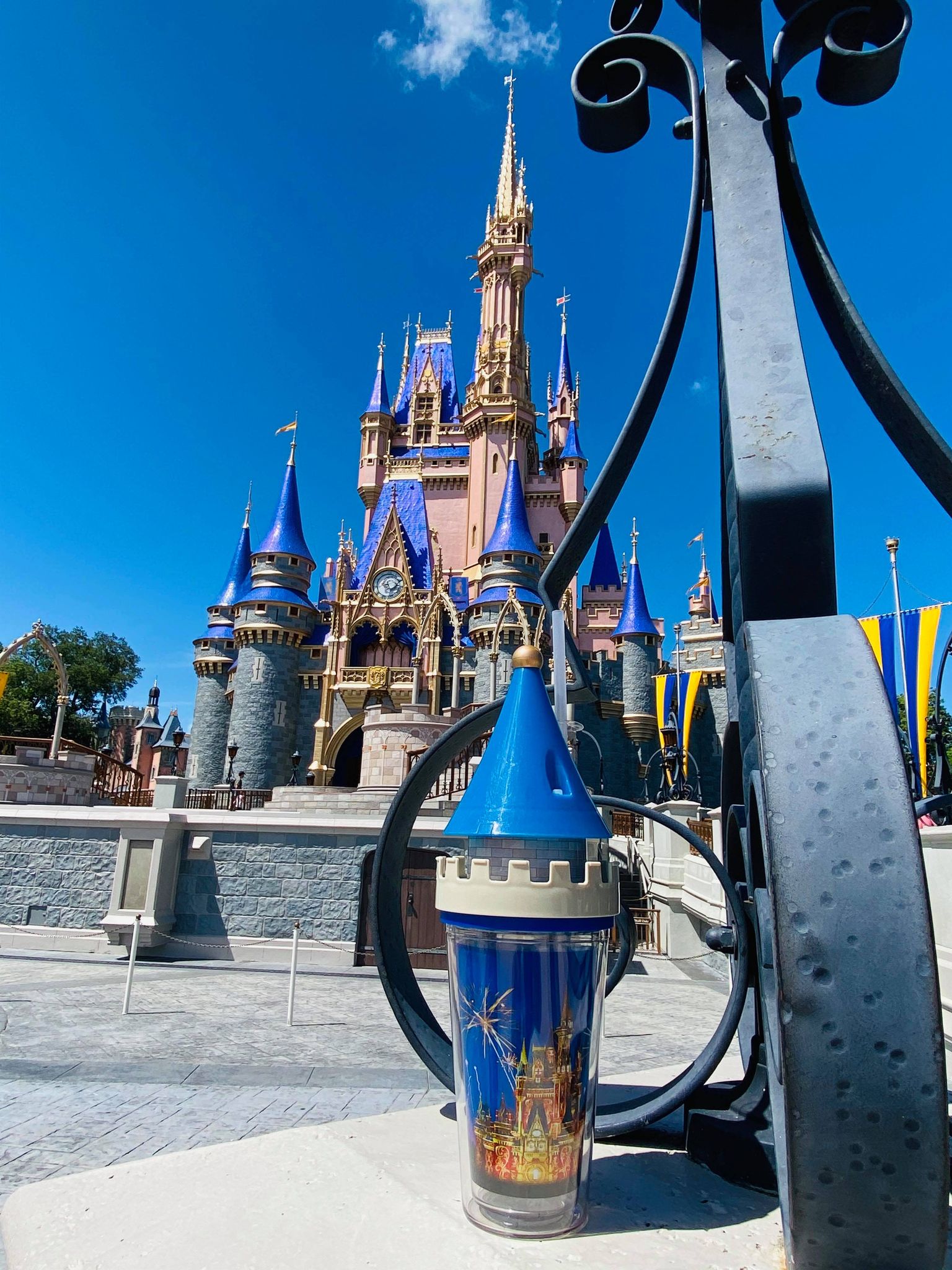 This cup matches Cinderella Castle's turrets, and we are in love!  The details are so unique and it captures the excitement of this make over on the eve of Walt Disney World's 50th anniversary!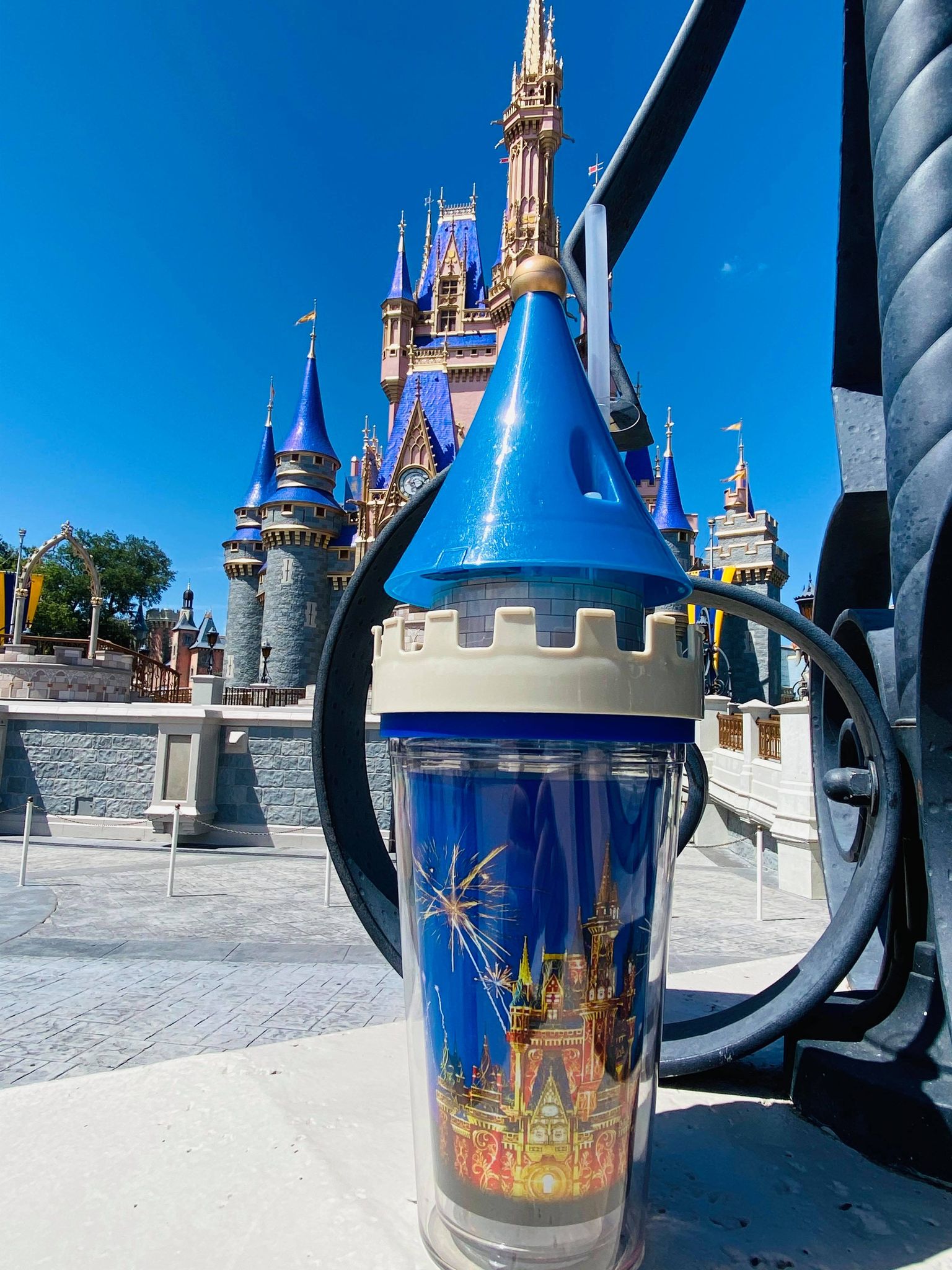 Bright Colors Match the Castle Makeover
Everyone who has seen the castle in person remarks that the photos don't do it justice.  The most striking aspect is  the brand new bright blue paint on the castle turrets.  The bright blue almost iridescent paint really pops against the Flida sky.  The colors of this new tumbler really mimic the look of the new castle.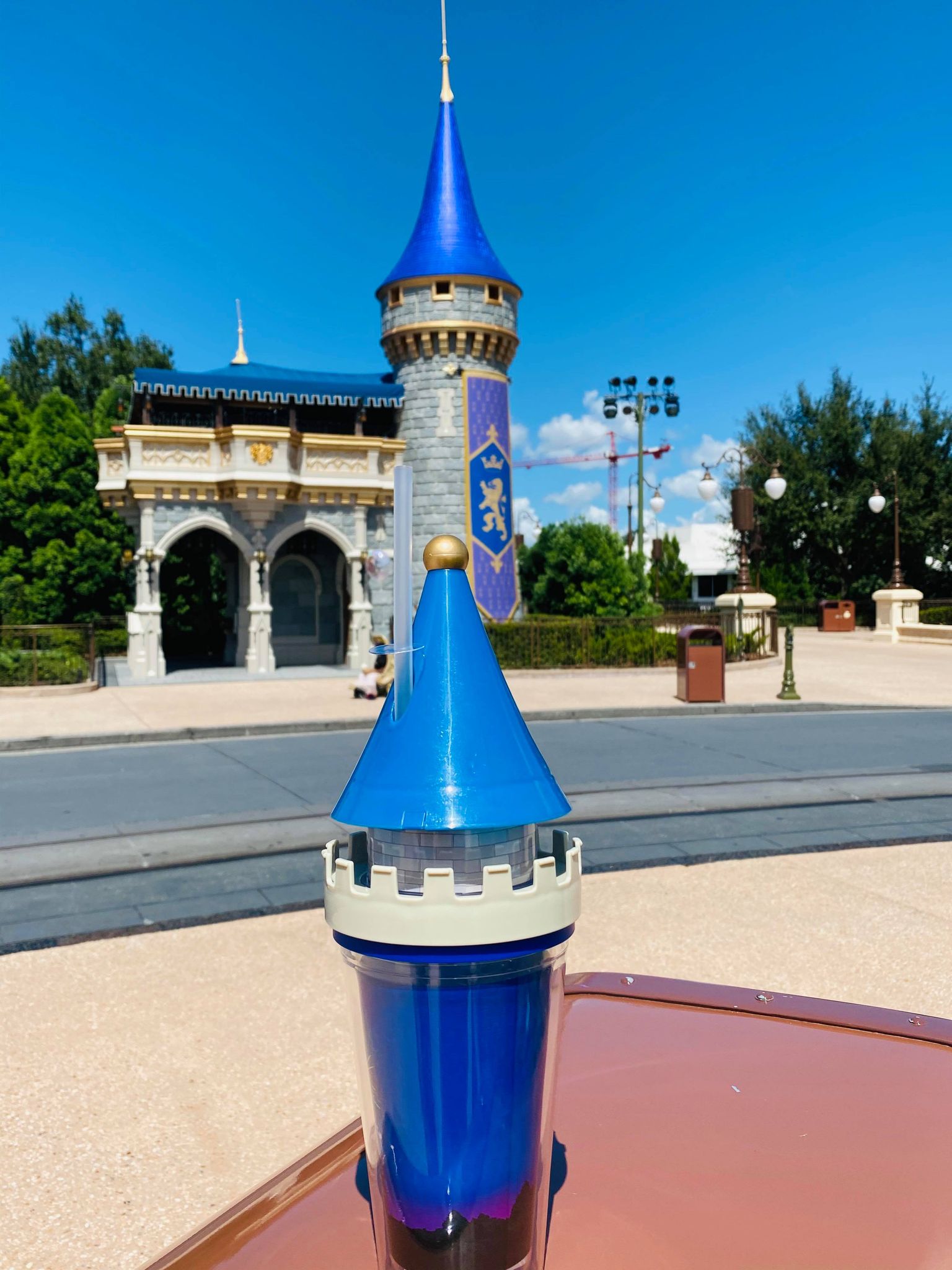 In addition to the bright blue top of the tumbler, this cup also features the castle turrets.  It also has a matching gold accents.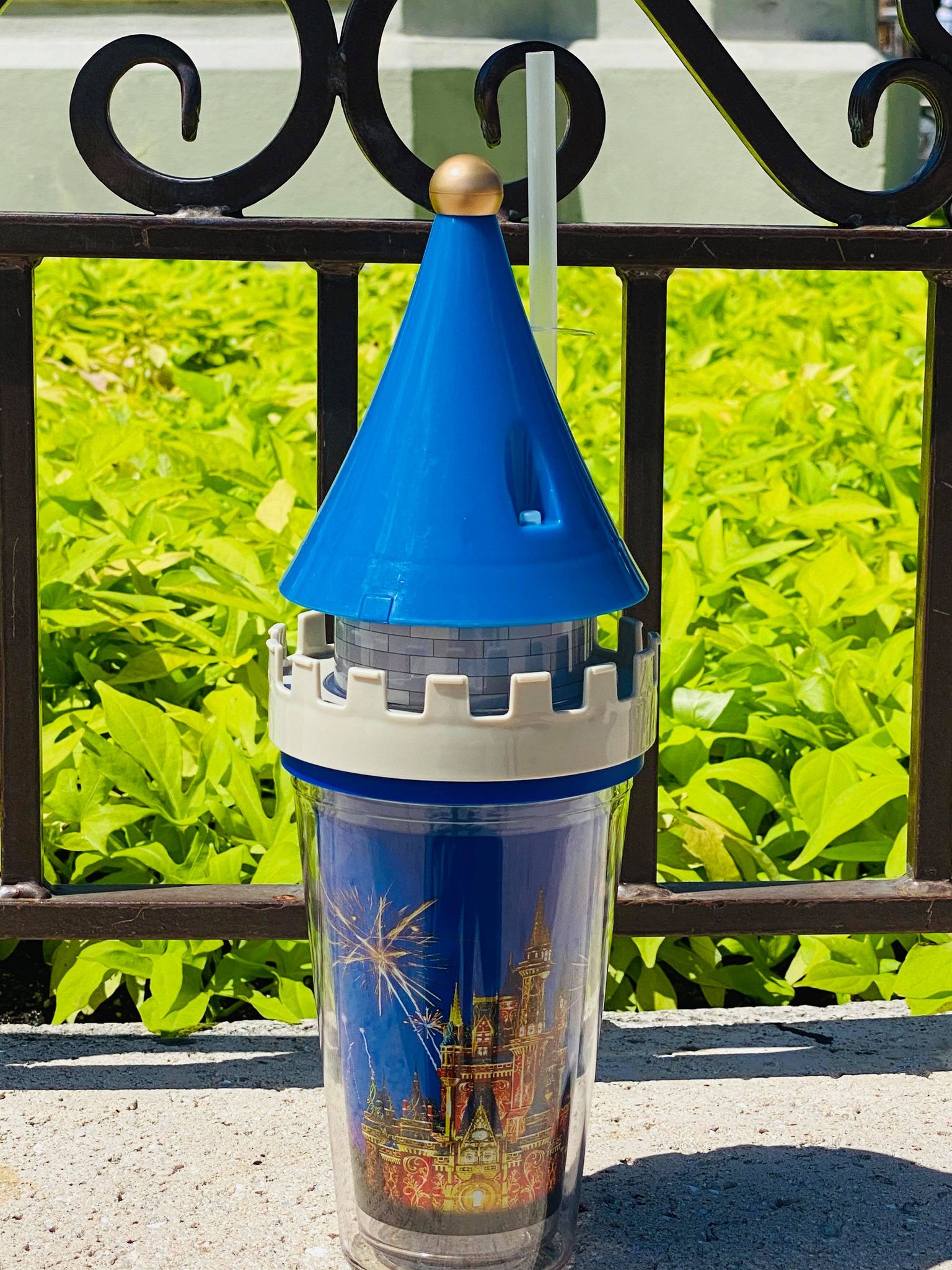 Iconic Happily Ever After Scene
The actual cup of the tumbler features a scene from the Magic Kingdom's Happily Ever After fireworks show.  Even though firework shows are not currently happening, everyone who has seen this show loves the castle projections.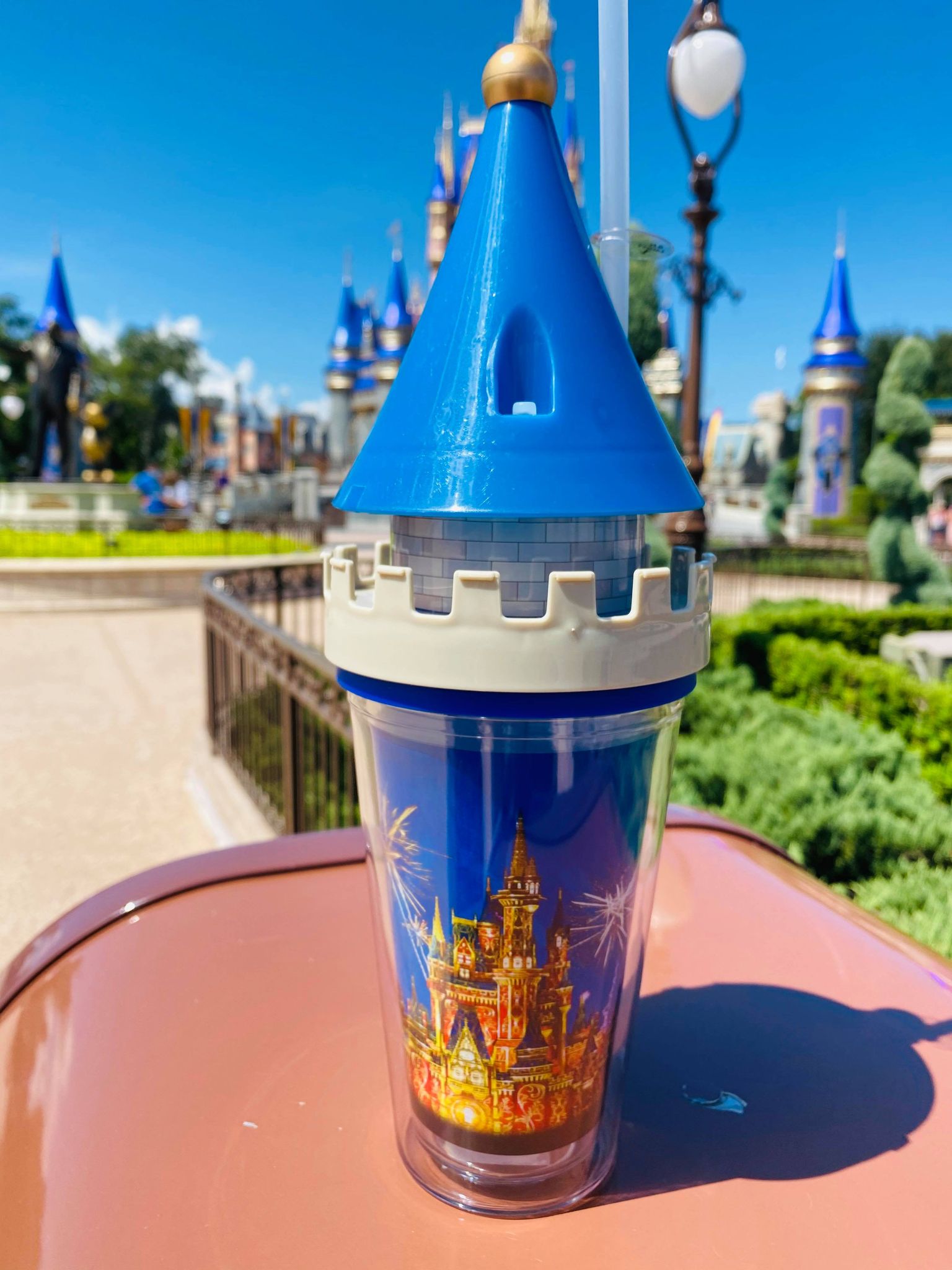 Cinderella Castle Tumbler Even Lights Up!
Just when you thought this tumbler couldn't get any cooler, let me share this detail.  It lights up!  It has several options – solid, flashing and of course pink and blue!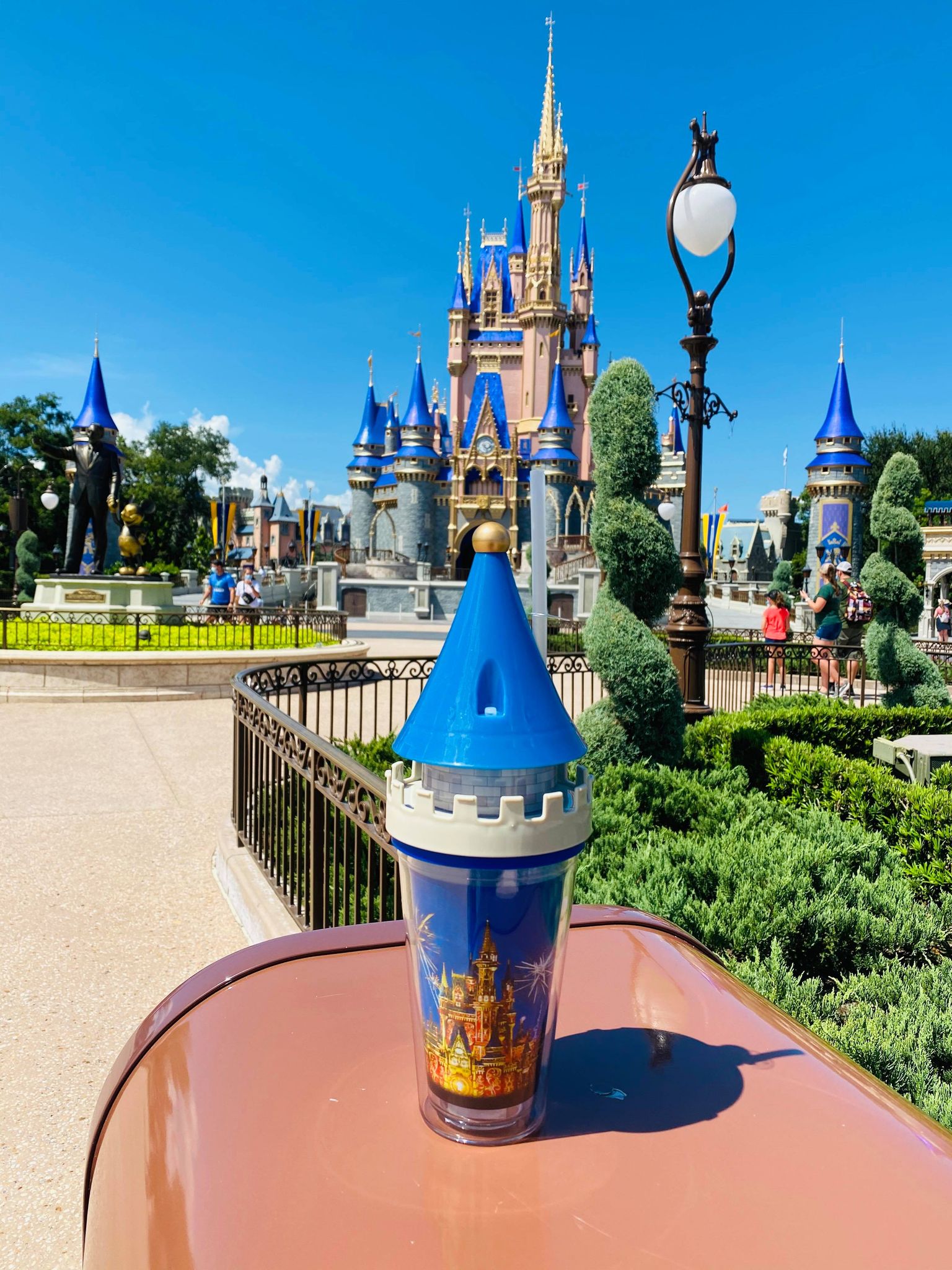 We are a big fan of light up accessories – in fact, it would look just fabulous paired with this light up skirt!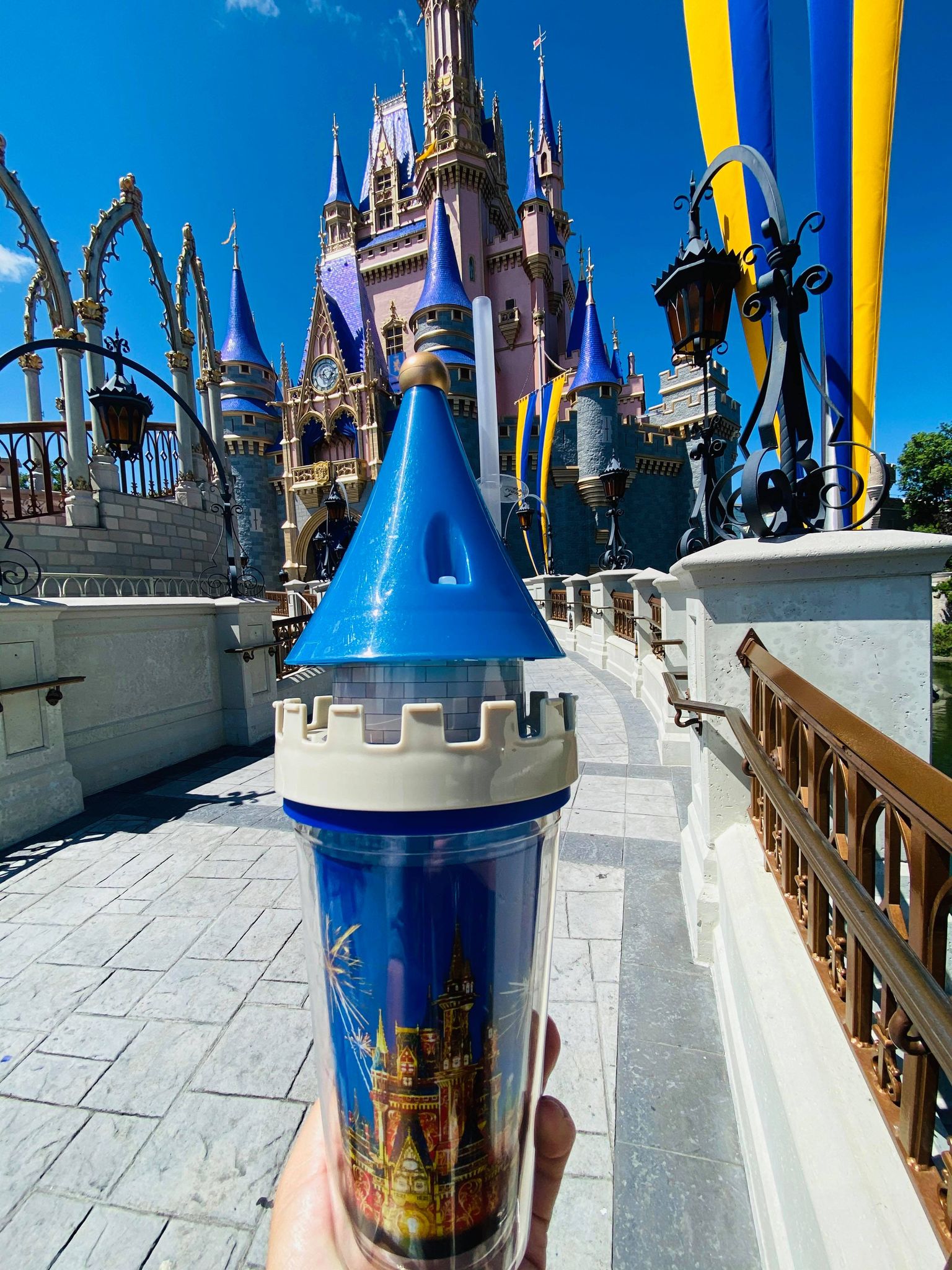 Available soon at the Magic Kingdom!
These tumblers just arrived today to the Emporium at the Magic Kingdom and should be hitting the shelves soon!  They are priced at $24.99.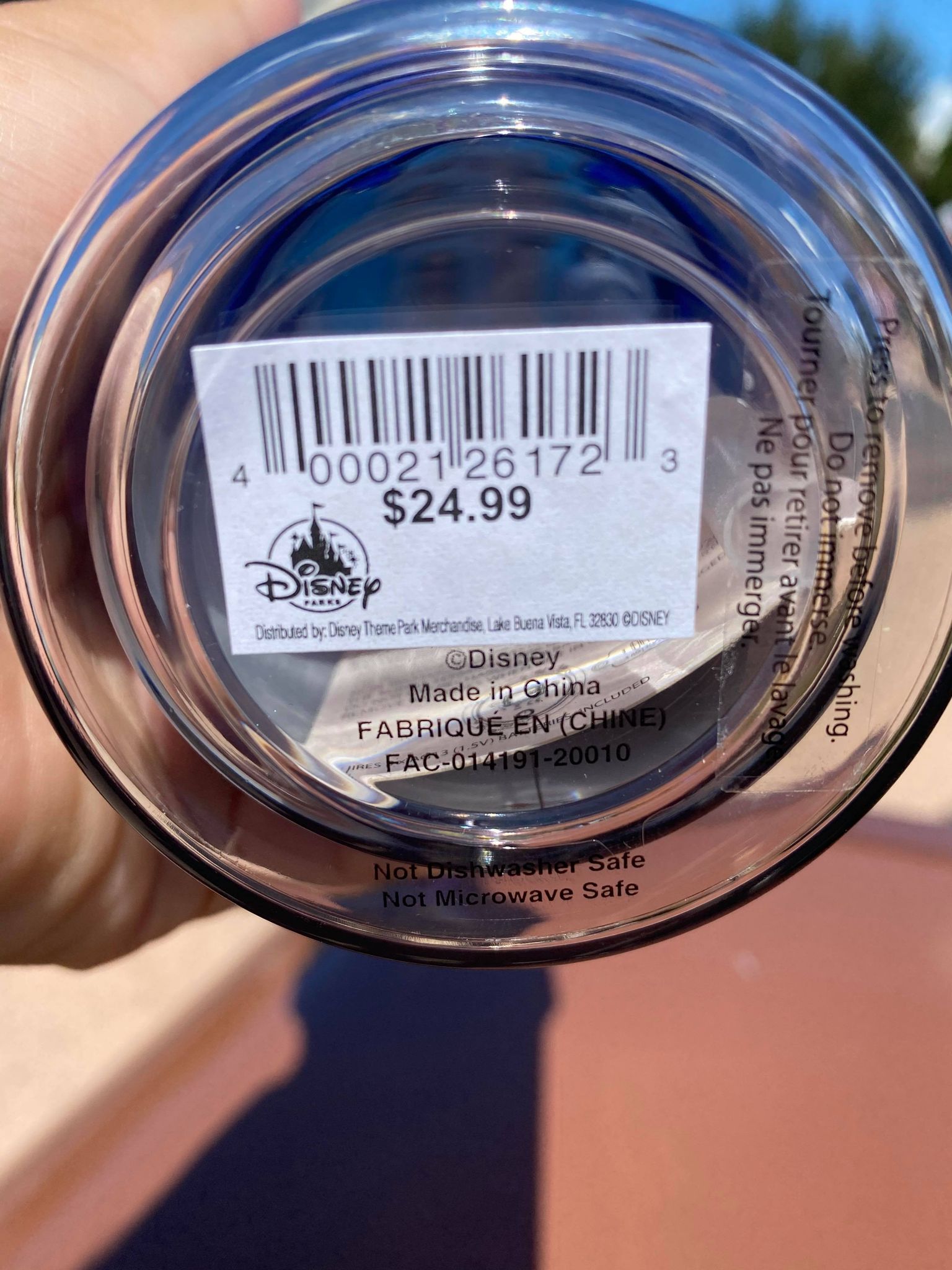 What do you think of this tumbler?  Is it a must have item for you?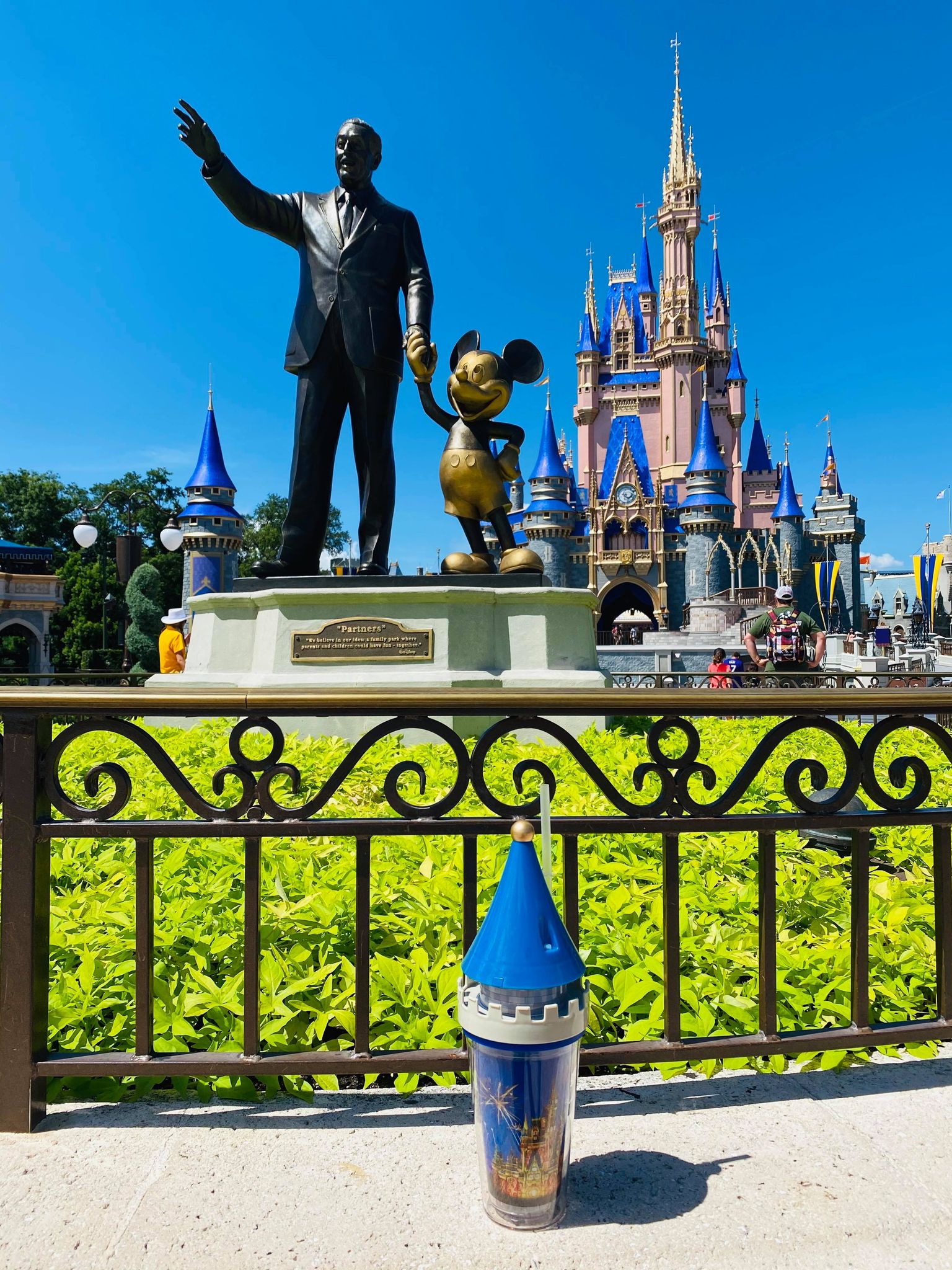 Thinking about a visit to Disney? Getting started is easy!  Simply fill out our form below to get your FREE, no-obligation quote from MickeyTravels!
Find this article helpful? Then why not consider working with an Authorized Disney Vacation Planner? As an agent with MickeyTravels, I'm here to help you make your Disney Vacation Magical.  I'll find the perfect vacation package, discounts, rate monitoring, and more! Best of all my services are absolutely FREE.  Get in touch via email at AbbyRY@MickeyTravels.com or follow along on Facebook.