Picture Yourself in this My Happy Place Picture Frame!
One of the reasons that we love Disney merchandise so much is that it serves as a reminder of our happiest memories.  That's why we love this new My Happy Place picture frame! It's the perfect way to memorialize those Magic Moments!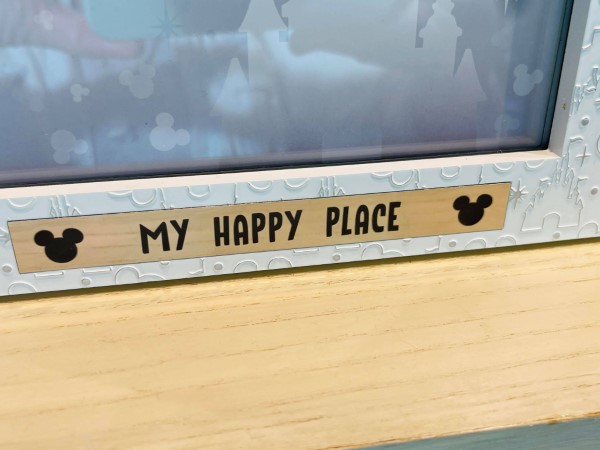 This photo frame is sized for a 4 by 6 photo.  It has a silver glass plaque along the bottom.  The plaque states "My Happy Place" in black with Mickey heads on each side.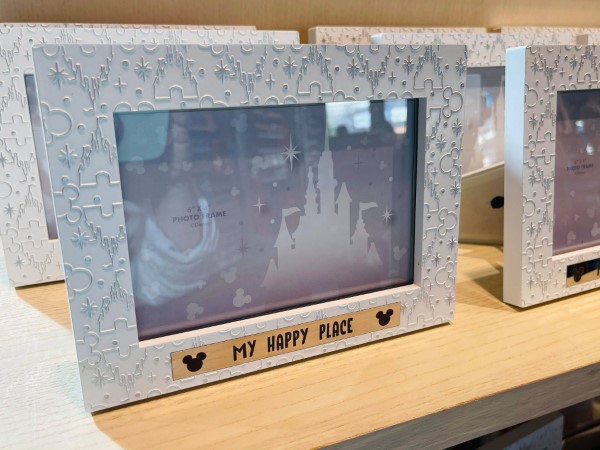 My Happy Place Picture Frame is Perfect to display your Magical Memories!
The front of the frame is white with a silver embossed design featuring Cinderella's castle, stars and Mickey heads.  It is delicate and understated but also so sweet!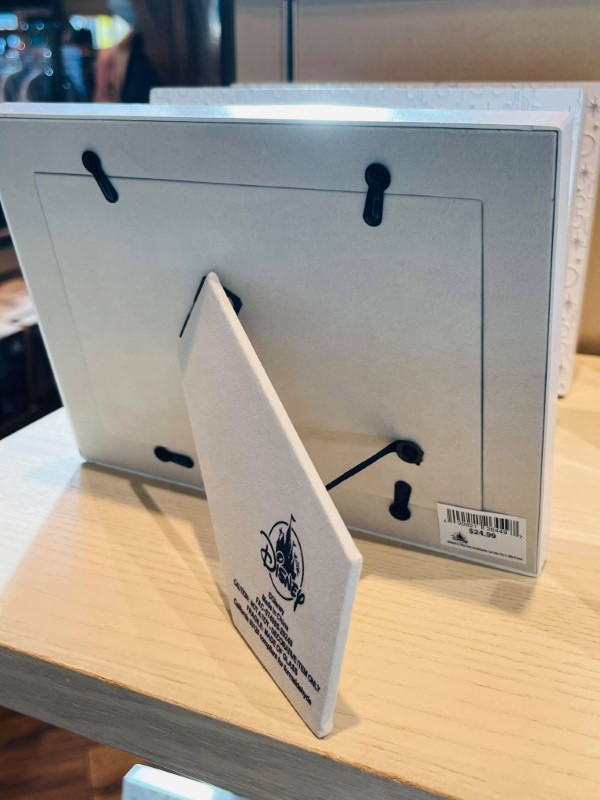 The My Happy Place picture frame is a little thicker than you would expect giving it a nice substantial feel.  The back is covered in soft gray felt.  It has turn buttons that make changing out photos easy if you just can't pick your favorite!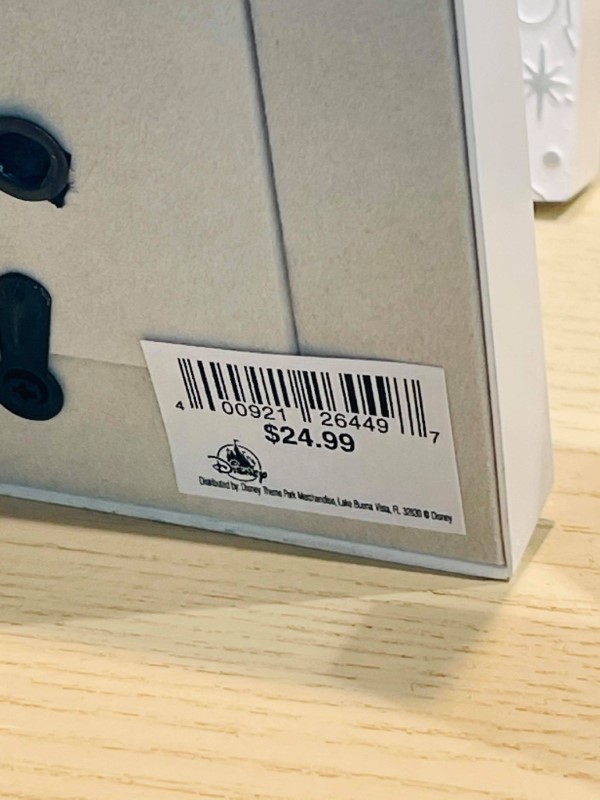 This frame retails for $24.99.  We found it at World of Disney in Disney Springs but we expect it will be popping up at locations all over Walt Disney World!  If this My Happy Place picture frame isn't your style, check out some other frames we've spotted recently!  You're sure to find one that's perfect for you!
Thinking about a visit to Disney?  Simply fill out our form below to get your FREE, no-obligation quote from MickeyTravels!
Find articles like this helpful? Then why not consider working with an Authorized Disney Vacation Planner? As an agent with MickeyTravels, I'm here to help you with everything you need to make your Disney Vacation Magical- including finding the perfect vacation package, discounts, rate monitoring, and more! Best of all my services are absolutely FREE.  Get in touch via email at AbbyRY@MickeyTravels.com or follow along on Facebook.