We are in Love with the 2021 Flower and Garden Dooney Bag Collection!
One of my favorite parts of the festivals that occur year round at Epcot is the arrival of a new Dooney and Bourke design! This year's Flower and Garden Dooney collection is absolutely beautiful! I can't wait to get my hands on one!
The collection for this year's Flower and Garden Dooney bags features 4 different styles. A tote, a satchel, a crossbody, and a wristlet. I can't decide which one I love the most!
Pricing for the collection ranges from $98- $298 before any discounts you may have.
Flower and Garden Dooney & Bourke Details
The pattern this year for the Flower and Garden Dooney bags is so sweet! The print is an all-over style print with a purple background, featuring Minnie doing some gardening.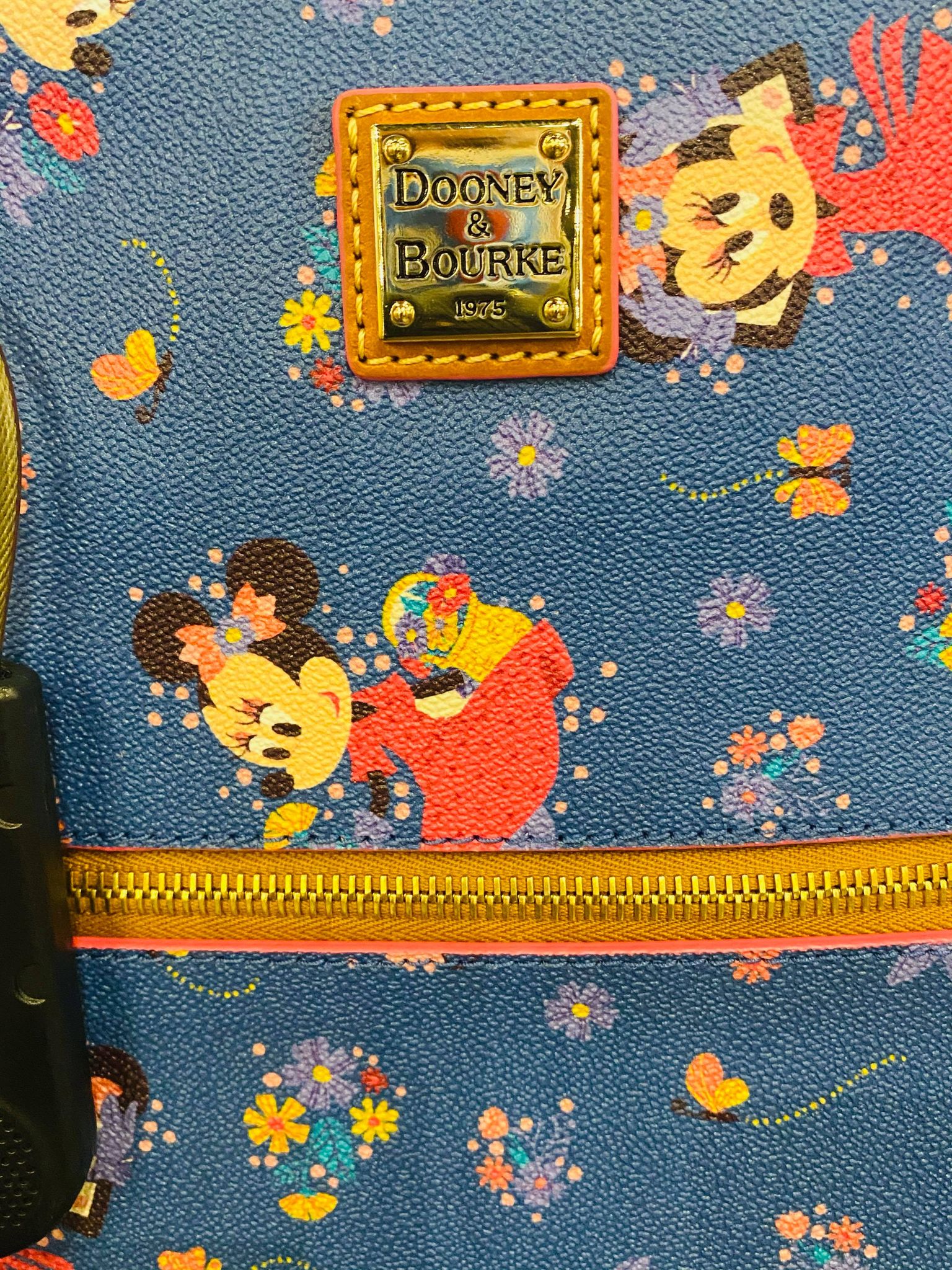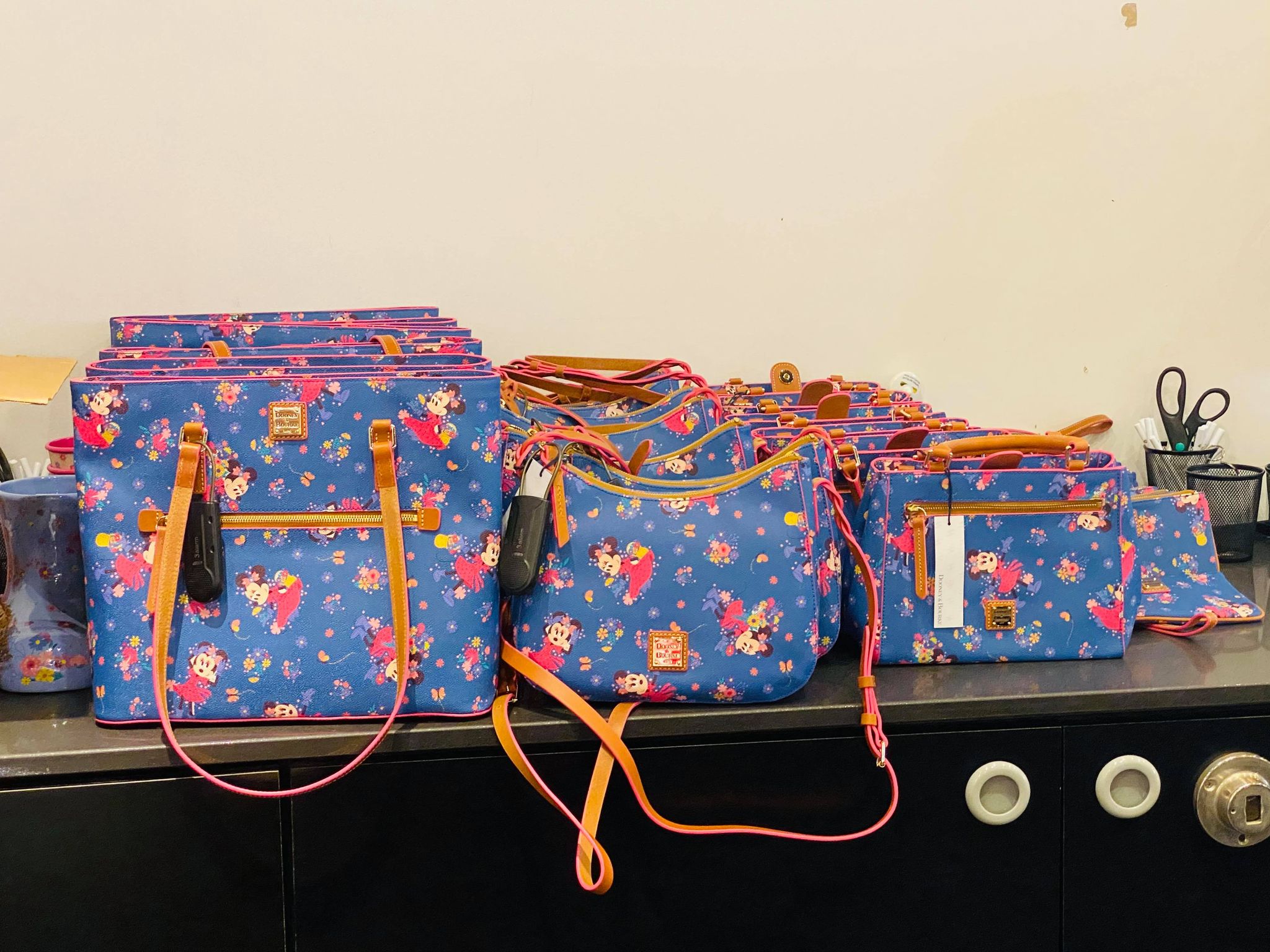 The print for the Flower and Garden Dooney release is always typically very Spring-inspired, and this year is no different. I love all the beautiful pastels and flowery colors that have been incorporated this year!
Tote
This Dooney tote is the perfect size. Not too big, not too small. Some of the Dooney totes in years past have been oversized adn very large, but the one in the Flower and Garden collection is perfection.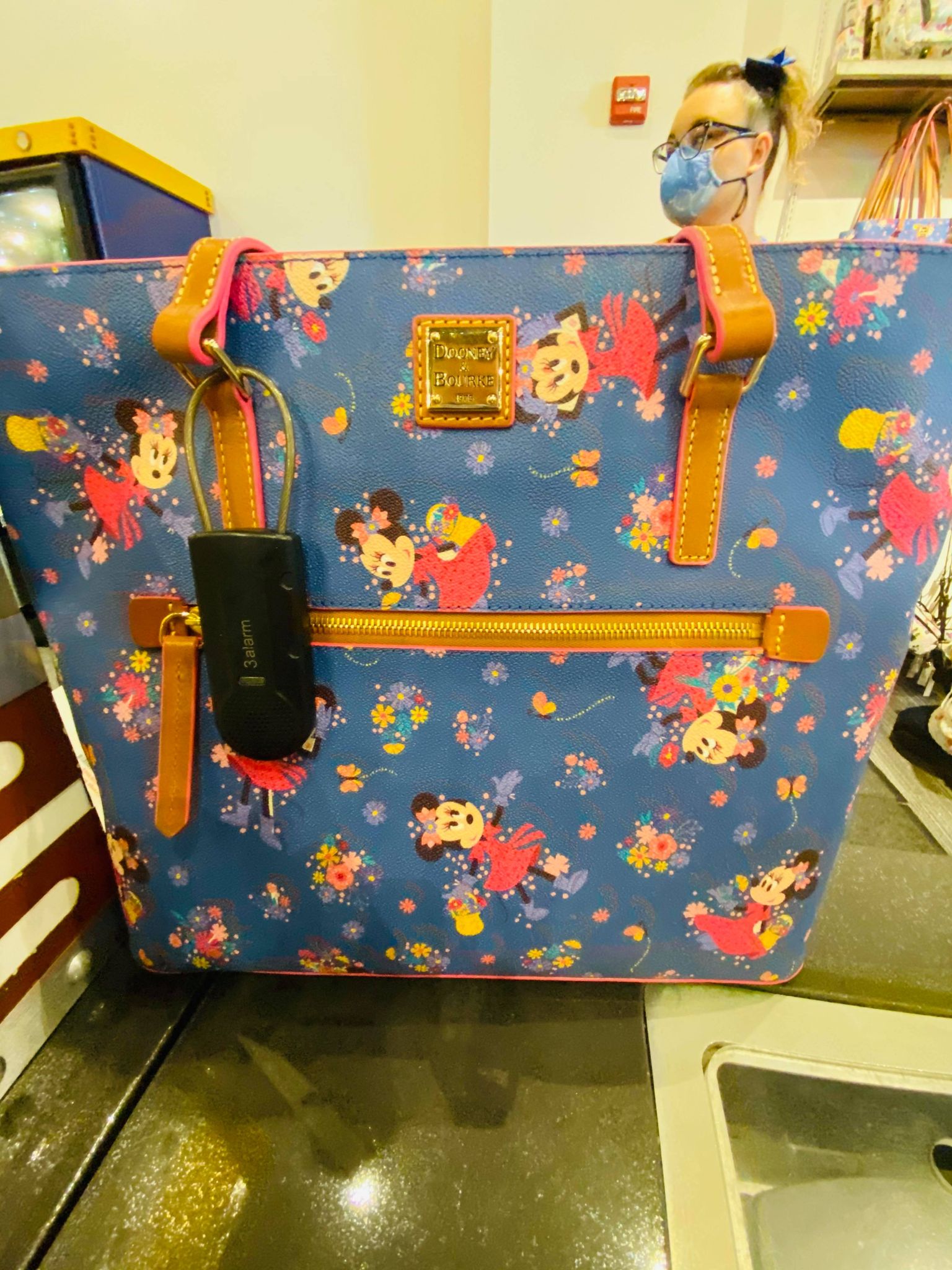 Crossbody
This collection features a curved crossbody, as opposed to previous collections rectangle/boxy styles. The shape can be compared to a saddle bag, in my option. I love it!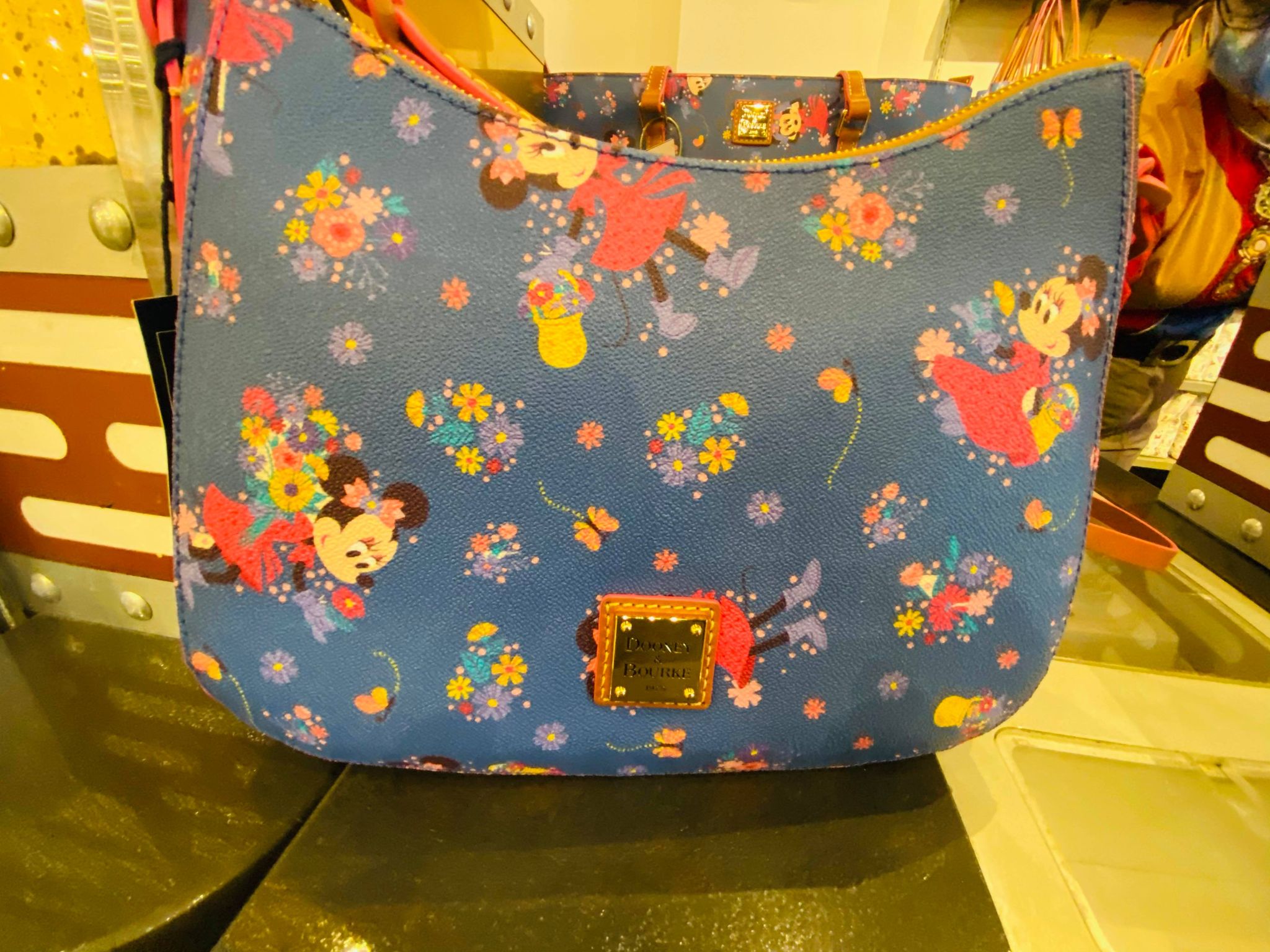 Satchel
The satchel is meant to be a hand/arm held style, but also comes with removable straps so you can convert it to a crossbody. I love how you can snap it closed!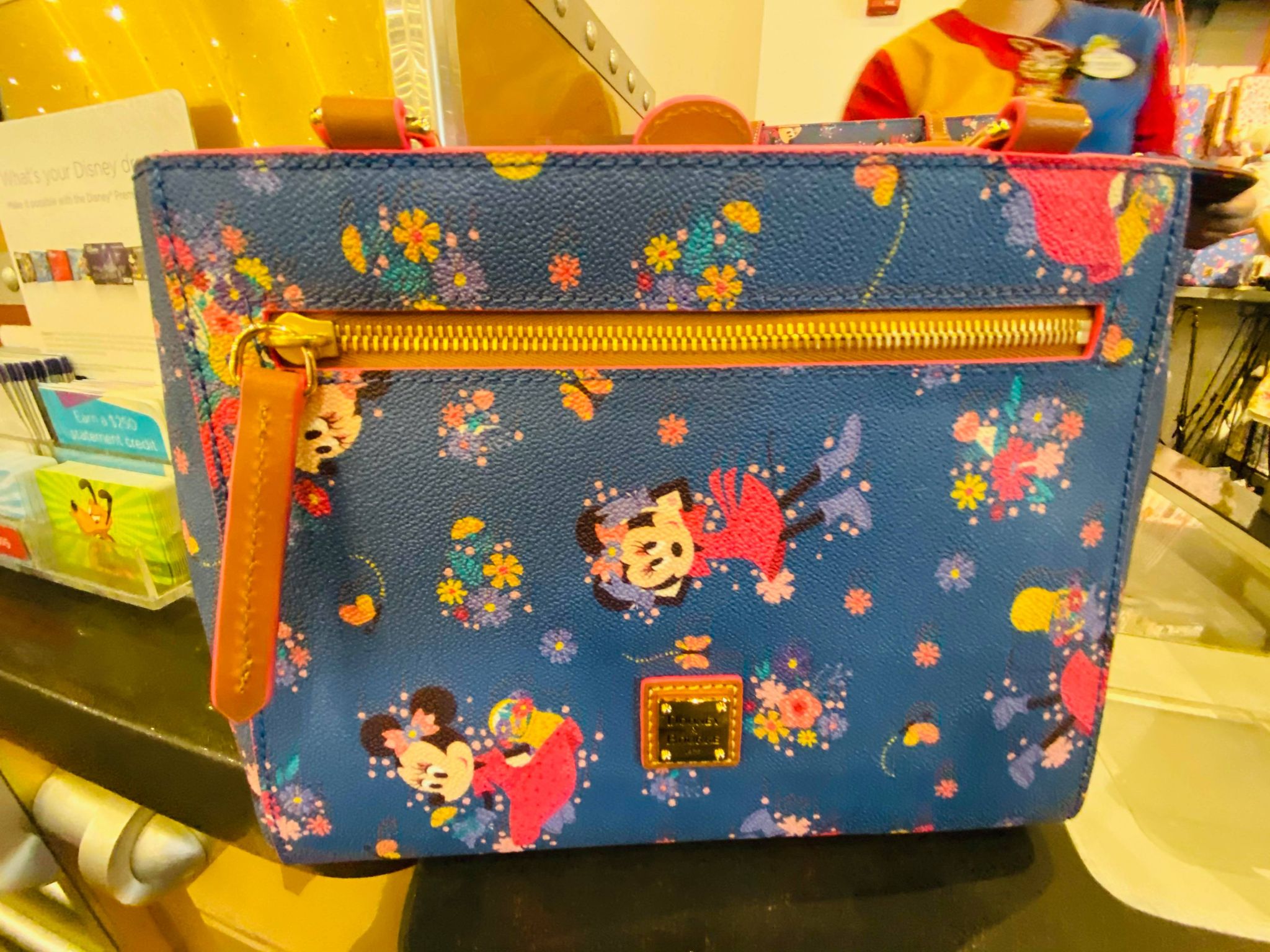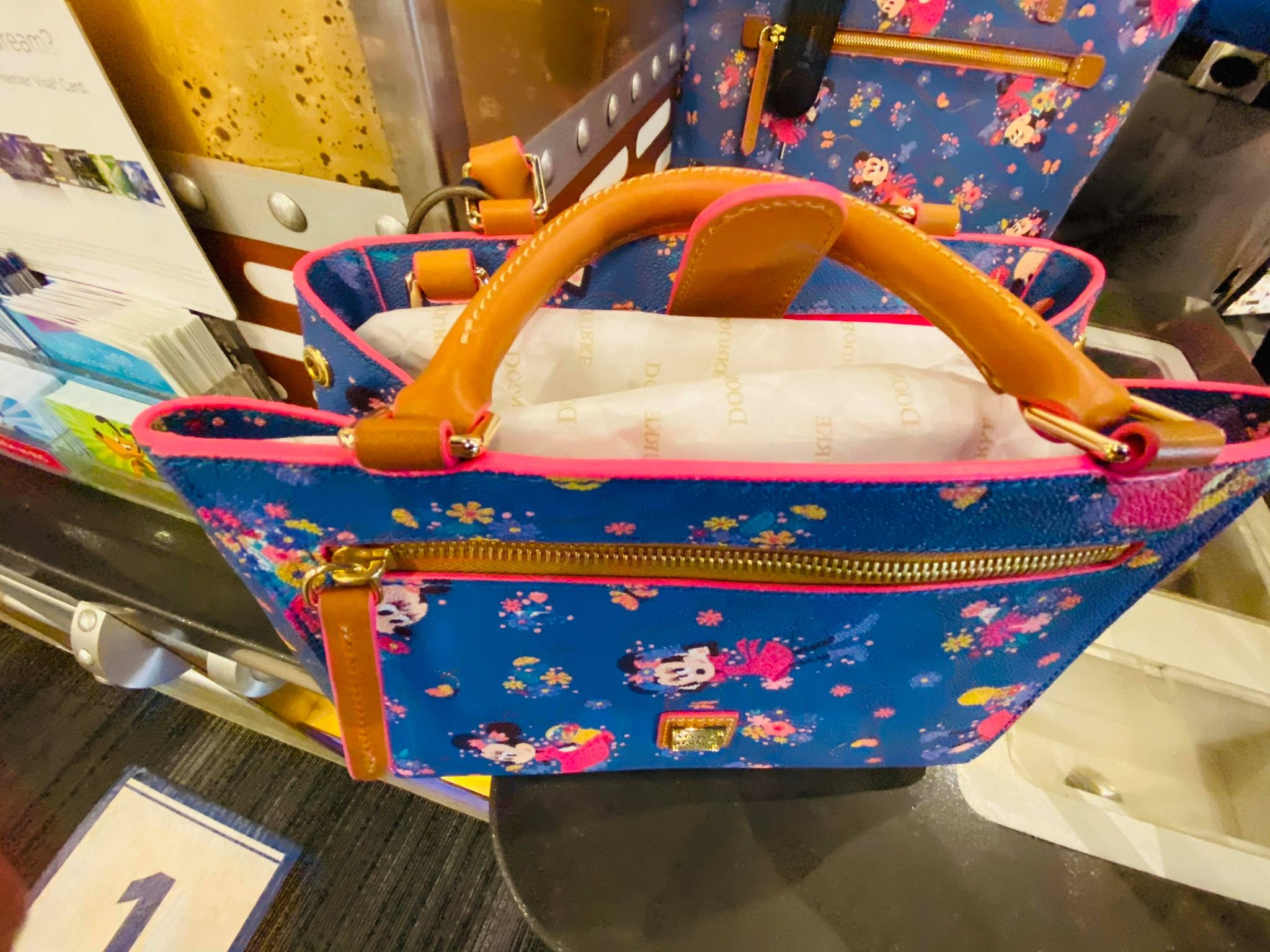 Wristlet
The wristlet is perfect if you only have a few small items to carry! It does appear that the print for the new Flower and Garden collection is a bit large for this small of a bag, so buyer beware when it comes to placement! You may not get a good placement of Minnie if you opt for this smaller size bag, and are not picking it out yourself.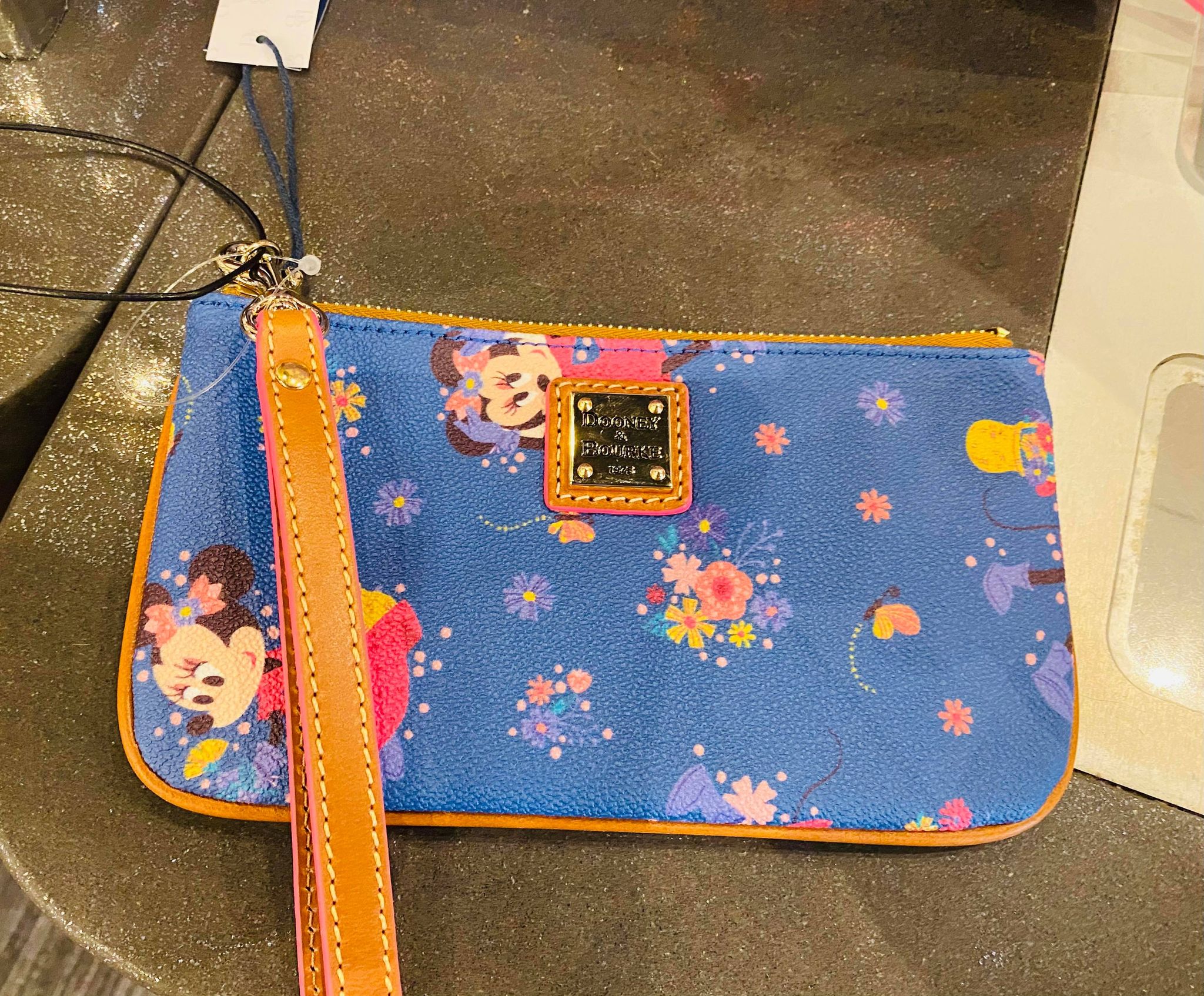 So what do you think of the new Epcot International Flower and Garden festival Dooney & Bourke collection? Do you own any Flower and Garden Dooney bags already?
Are you looking to plan a Disney vacation, but aren't sure where to start? As an agent with MickeyTravels, when you book your trip with me, I will be on hand to help you with everything! From finding the perfect package for your needs, to rate monitoring to ensure you are receiving the best price available from Disney. I work with all Disney Destinations, and can help you make the most of your magical vacation. Best of all, my services are absolutely FREE. Get in touch via email at Slawless@MickeyTravels.com. Also, make sure to CLICK HERE to follow along with my Facebook page for all things Disney.