Sweat Like a Marvel Hero
Sweat like a Marvel hero in these new headbands from Junk Brands. These Marvel headbands are the perfect way to feel a little more super during a workout, run or really, just about anything. Full disclosure, I live in Junk Brands headbands so I was incredibly excited when I saw this collection drop. I love so many of the patterns it was hard to pick my favorites to share.
All of the headbands are made from a technical t-shirt fabric specifically designed to keep you cool and comfortable. They're sweat wicking and quick drying. The best part, at least to me, is that they are machine washable, so  sweat away!
Avengers, assemble!
You know that scene in Endgame when the gang is all there to defeat Thanos? Well, that's kind of what I think it would be like if all my friends were wearing a different headband on a group run and crushing our miles. It's hard not to channel your inner Cap, Thor, Iron Man, Black Panther, Hulk (I could go on) when wearing one.
The collection features 14 different characters, including the guy you love to hate, Thanos. Want to represent the whole bad ass team? There are few designs for that as well.
The Details
The collection ranges from $15.99 – $17.99 depending on the style. I didn't even notice this great little detail until my headbands arrived. Each has the signature of the hero they represent.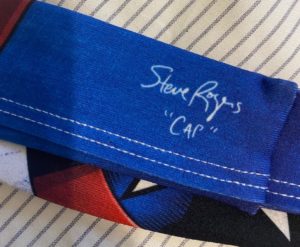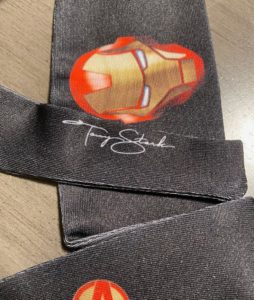 Wearing these headbands might not give you actual super powers, but they'll definitely give you a boost and maybe even the urge to yell "on your left" to people you pass on a run!
Are you looking to plan a Disney vacation, but aren't sure where to start? As an agent with MickeyTravels, when you book your trip with me, I will be on hand to help you with everything! From finding the perfect package for your needs, to rate monitoring to ensure you are receiving the best price available from Disney. I work with all Disney Destinations, and can help you make the most of your magical vacation. Best of all, my services are absolutely FREE. Get in touch via email at mgrossdaichman@MickeyTravels.com or calling 732.239.4452. Also, make sure to CLICK HERE to follow along with my Facebook page for all things Disney!