New Pastel Colored Mickey and Minnie Shirt Styles at Star Traders
Some new pastel colored Mickey and Minnie shirts have been spotted at Star Traders in Magic Kingdom. With styles including tees, fleece spirit jerseys, and long sleeve tees, there's something for everyone!
Long Sleeve Tees
This purple shirt has a spirit jersey feel, with Walt Disney World written down the sleeve. Here you'll find Mickey on the front, but Minnie on the back! How fun is that?
There is also a pastel colored tie-dye style long sleeve tee with the Walt Disney World logo on the chest. This one actually feels much more like a spirit jersey, but is a long sleeve style shirt.
There is also a Mickey and Minnie sweatshirt that has a ringer-style feel to it. There are pastel colored rings around the neck, adn the wrist.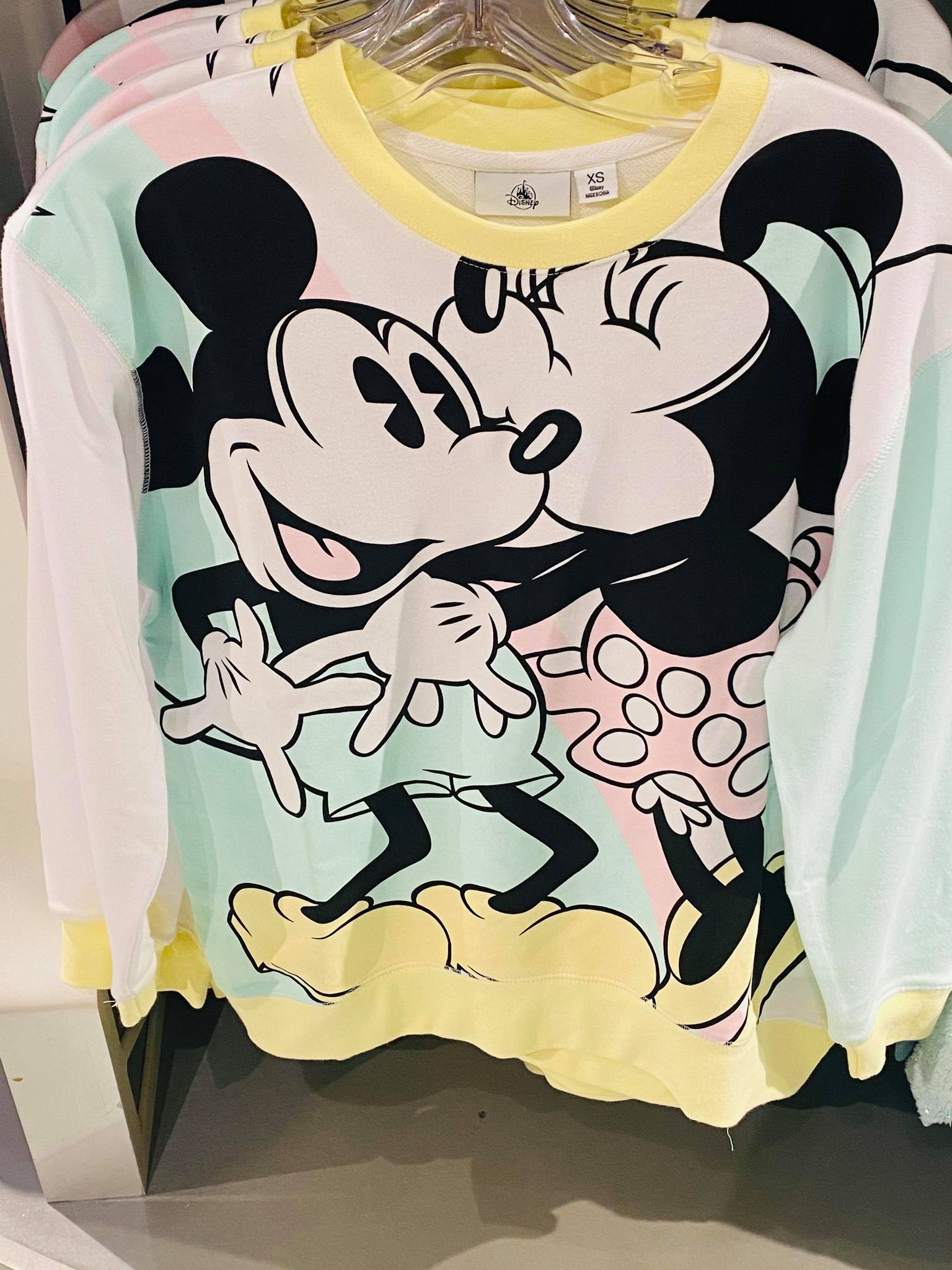 Spirit Jersey
There is an actual spirit jersey in the collection, and it's one of the fuzzy fleece ones! This super fluffy fleece has a sherpa feel to it, adn is a fantastic way to stay warmth's Winter! It's a pastel mint color, which is a great color for Winter styles.
Tees
The first pastel colored tee we spotted is so adorable! It also has the navy blue screenprint of Mickey and Minnie. But, as an added bonus, it also features the Walt Disney World logo on the back.
There is also an all-over Mickey print and a pastel colored tee of Mickey all by himself.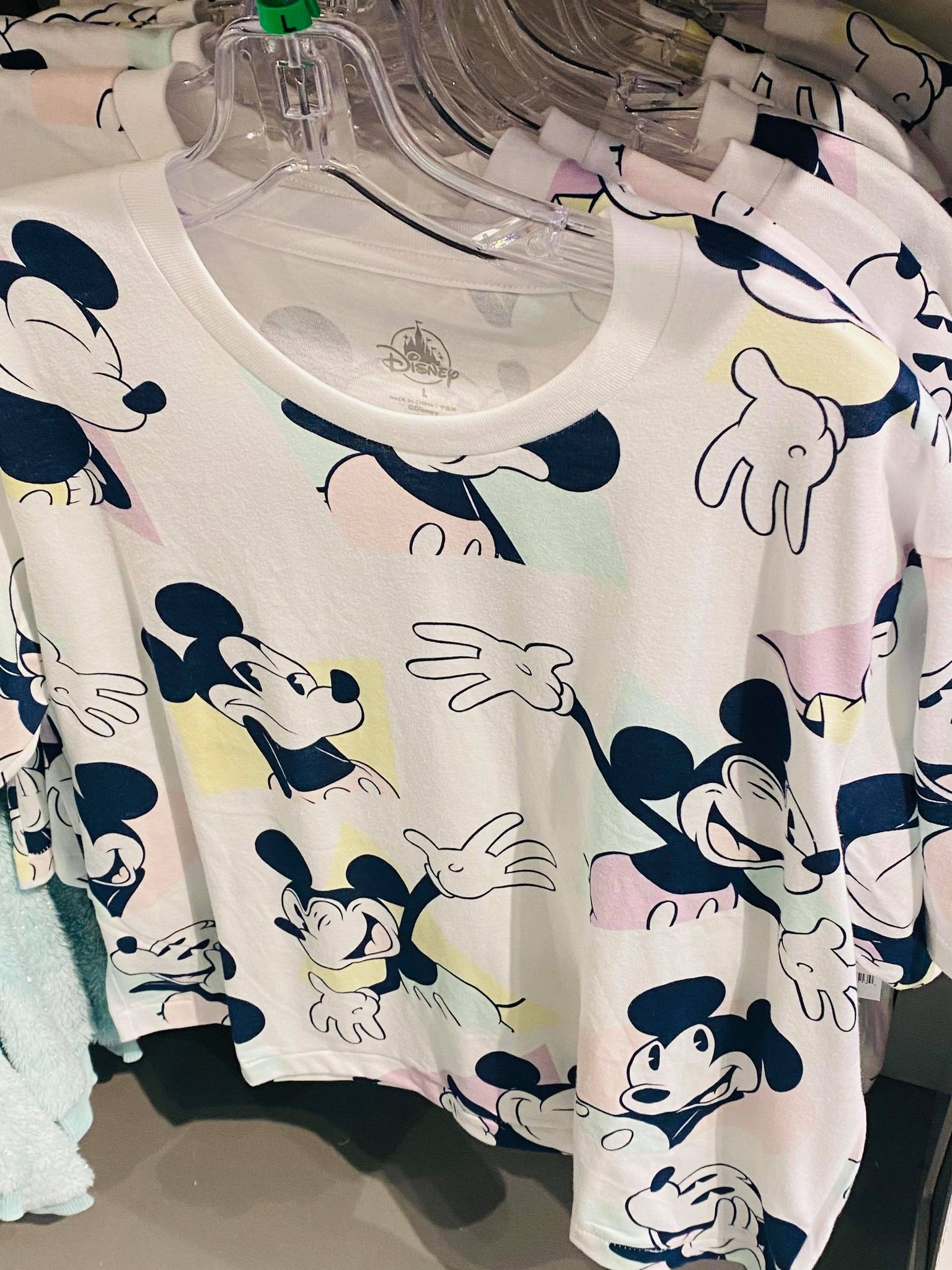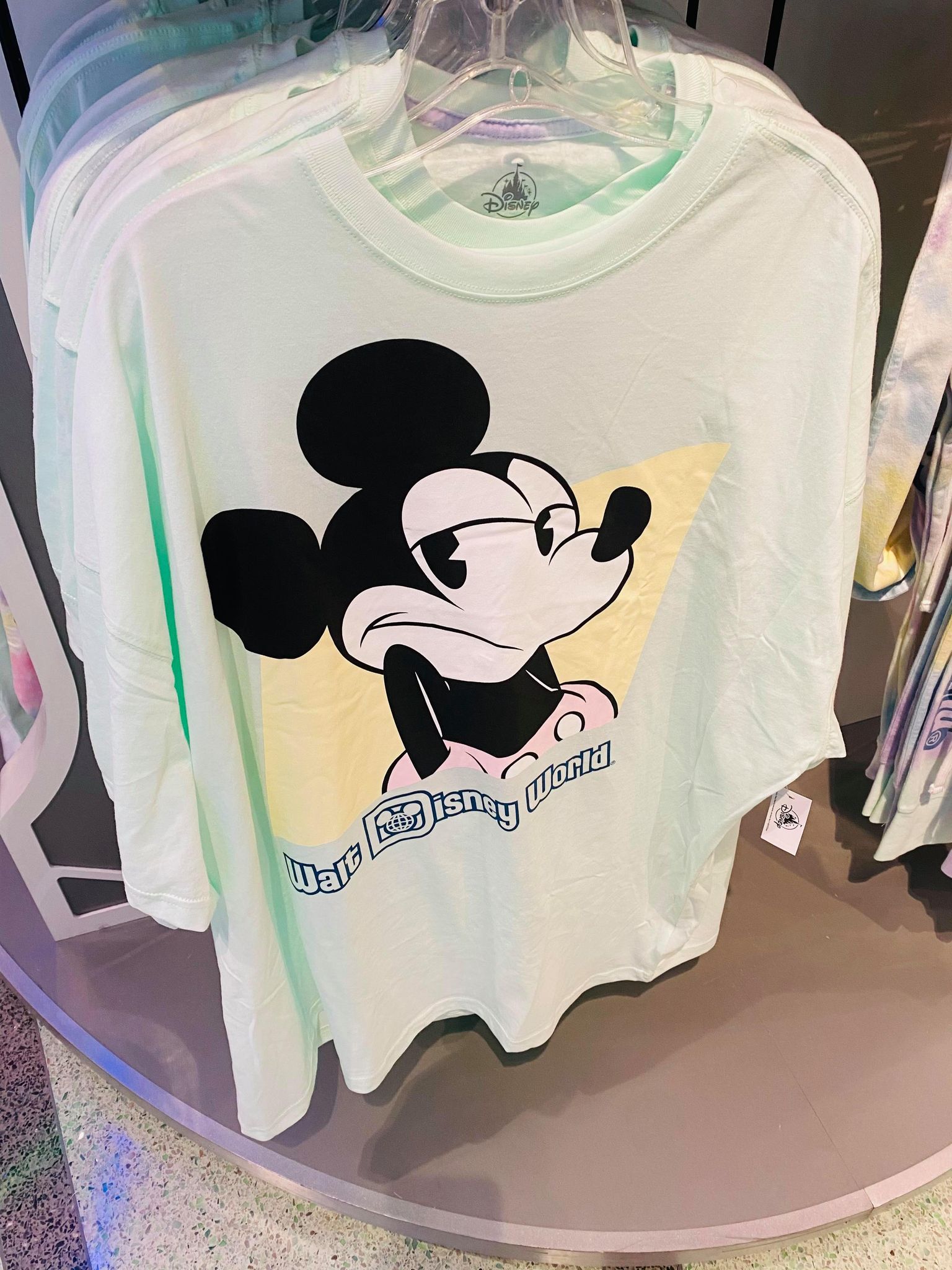 I just love the face Mickey is making on this shirt!
Are you looking to plan a Disney vacation, but aren't sure where to start? As an agent with MickeyTravels, when you book your trip with me, I will be on hand to help you with everything! From finding the perfect package for your needs, to rate monitoring to ensure you are receiving the best price available from Disney. I work with all Disney Destinations, and can help you make the most of your magical vacation. Best of all, my services are absolutely FREE. Get in touch via email at Slawless@MickeyTravels.com. Also, make sure to CLICK HERE to follow along with my Facebook page for all things Disney.