We Just Found Over TWO DOZEN New Disney Socks at Magic Kingdom
Socks make the perfect gift. I know they seem pretty boring and standard, but hear me out. They're practical. Virtually everybody uses them. They're affordable. They're compact. And there are thousands of different styles out there. There is literally a sock for everybody!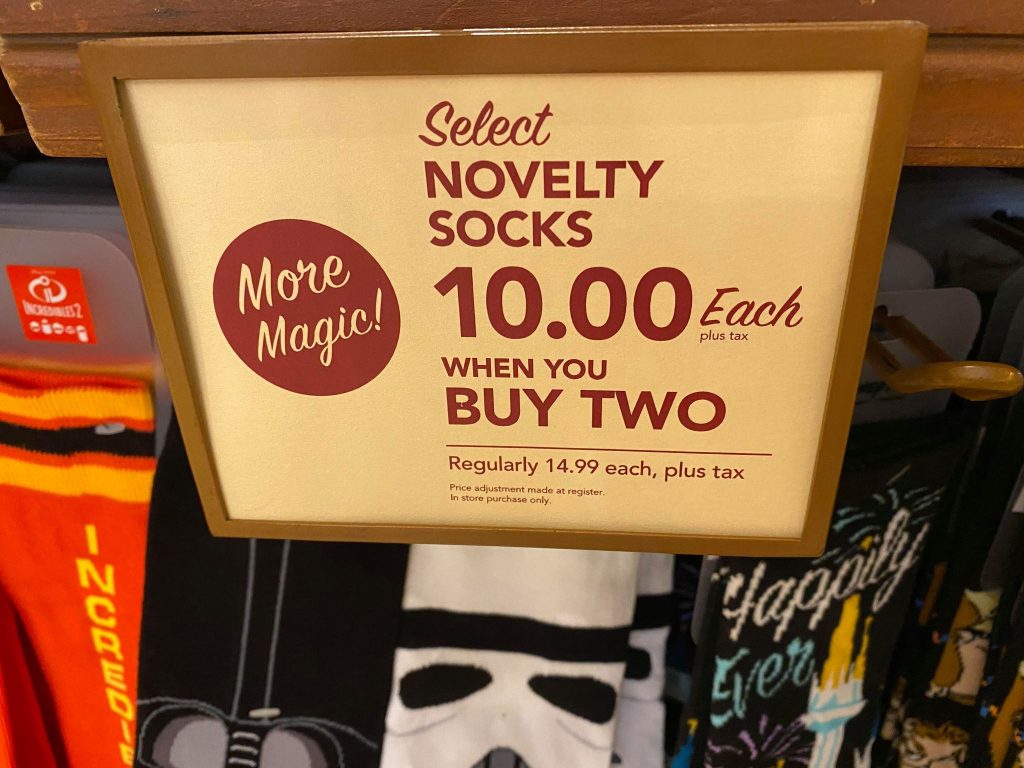 We recently spotted over two dozen new pairs of novelty socks in Magic Kingdom. And at $10 each (when you buy two), you can buy a pair for every Disney fan in your life. Holiday gift-giving made easy!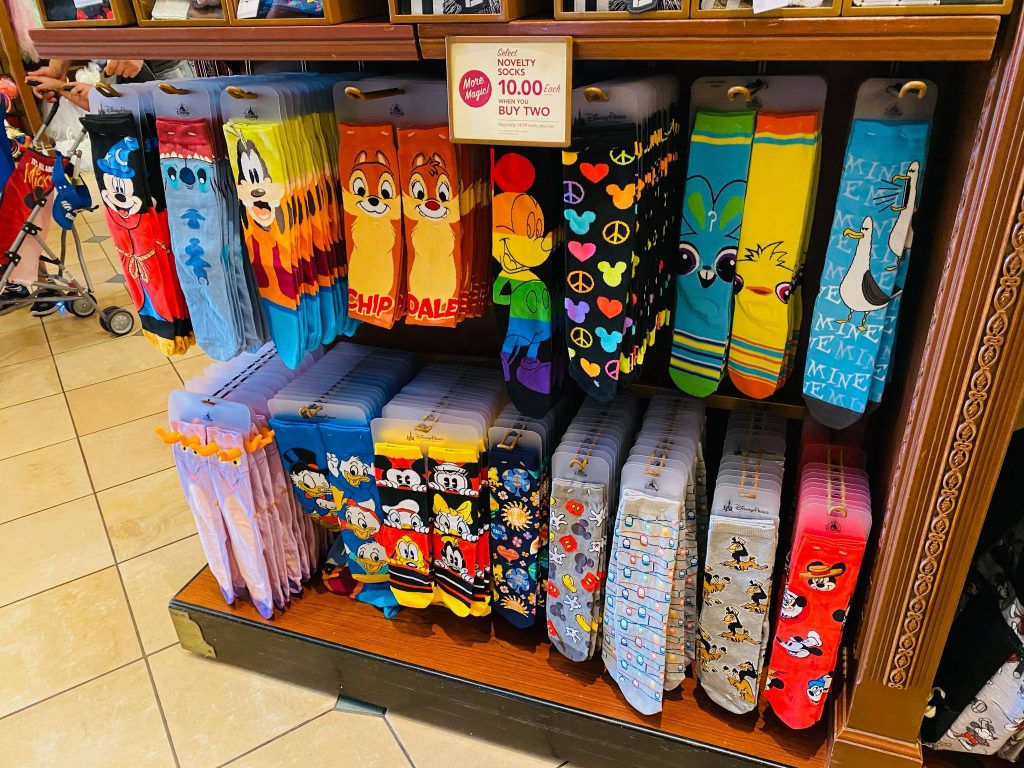 Socks for Every Disney Fan
Whether you love classic characters (hello, Mickey!), Star Wars, or Pixar, you'll find it on one of these socks at the Emporium.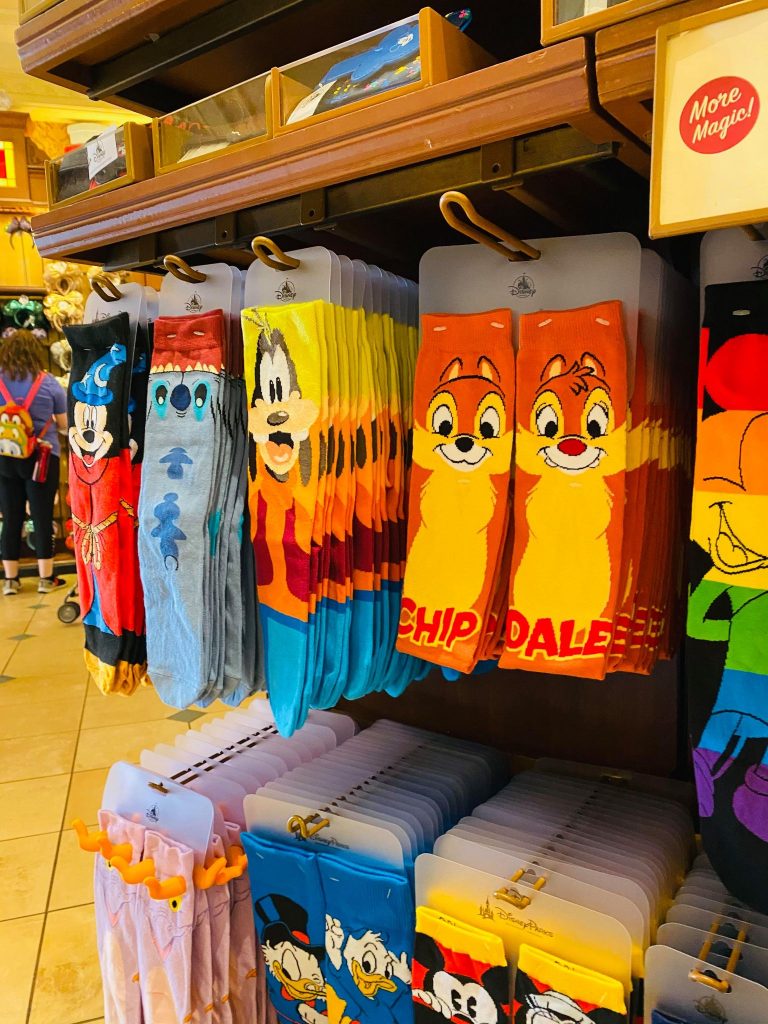 Pairs pictured here: Sorcerer Mickey, Stitch, Goofy, Chip 'n Dale, Figment, and Scrooge McDuck with Huey, Duey, and Luey.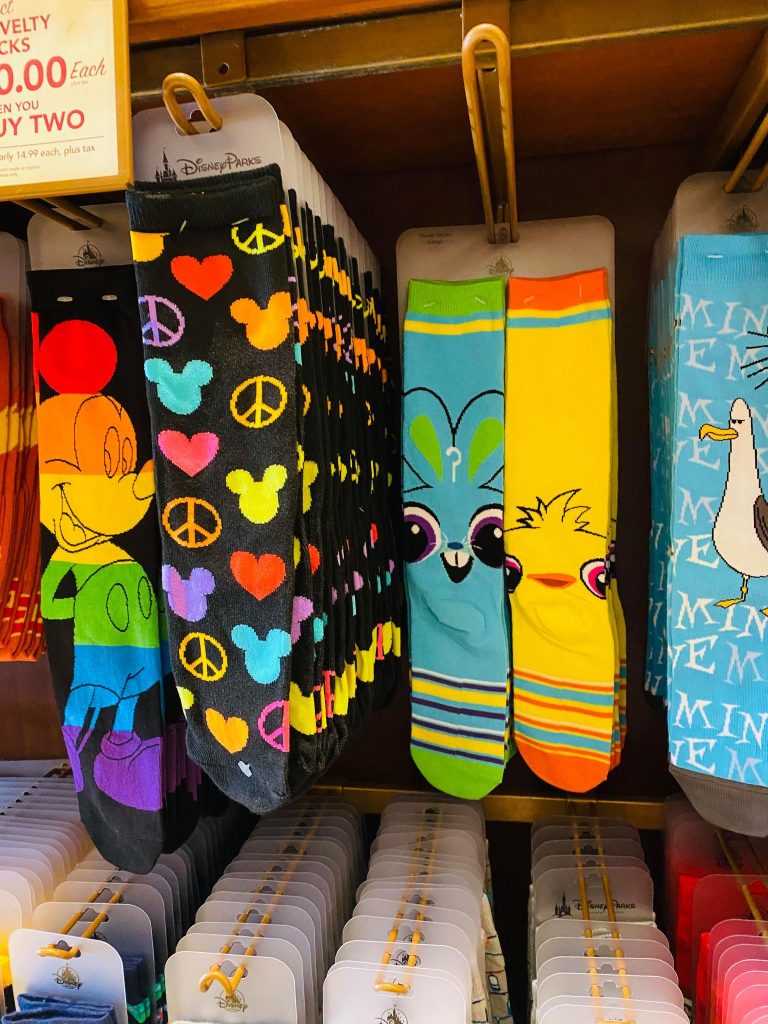 Here you can get a better look at the groovy rainbow Mickey socks. Ducky and Bunny are also on a pair together. And in the far right you can see those menacing seagulls from Finding Nemo.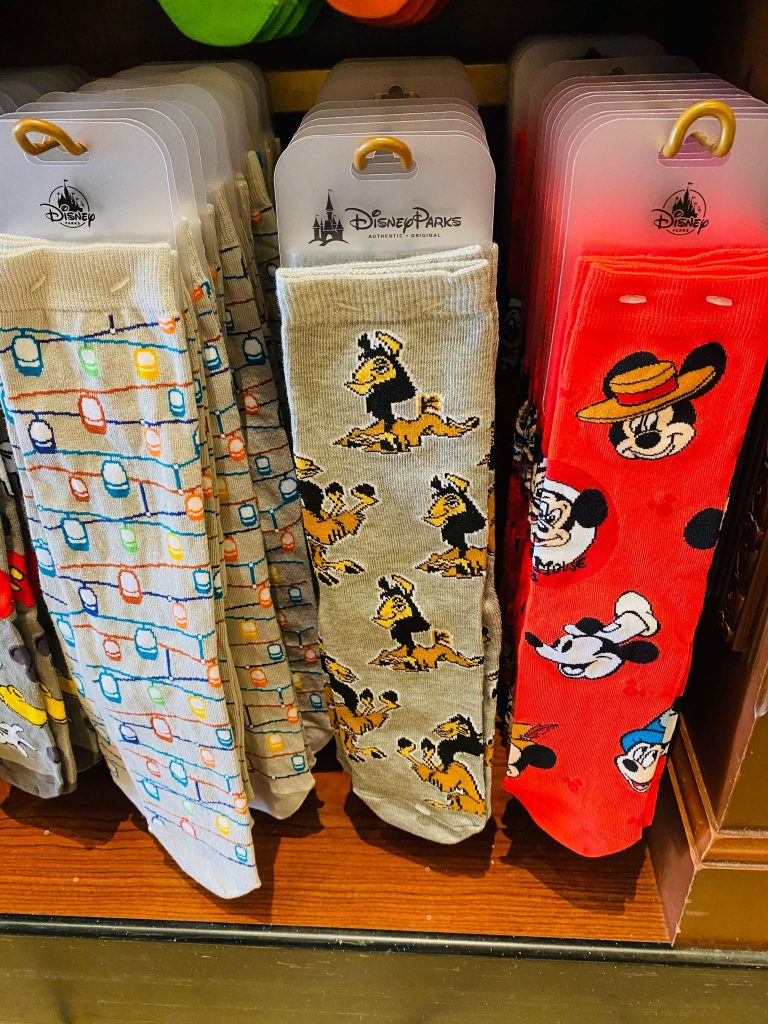 From left to right: Skyliner socks, Kuzco socks, and Mickey through the years. We love how Disney is representing some underappreciated characters here!
Pictured here: the fab five playing peek-a-boo, its a small world, and a deconstructed Mickey.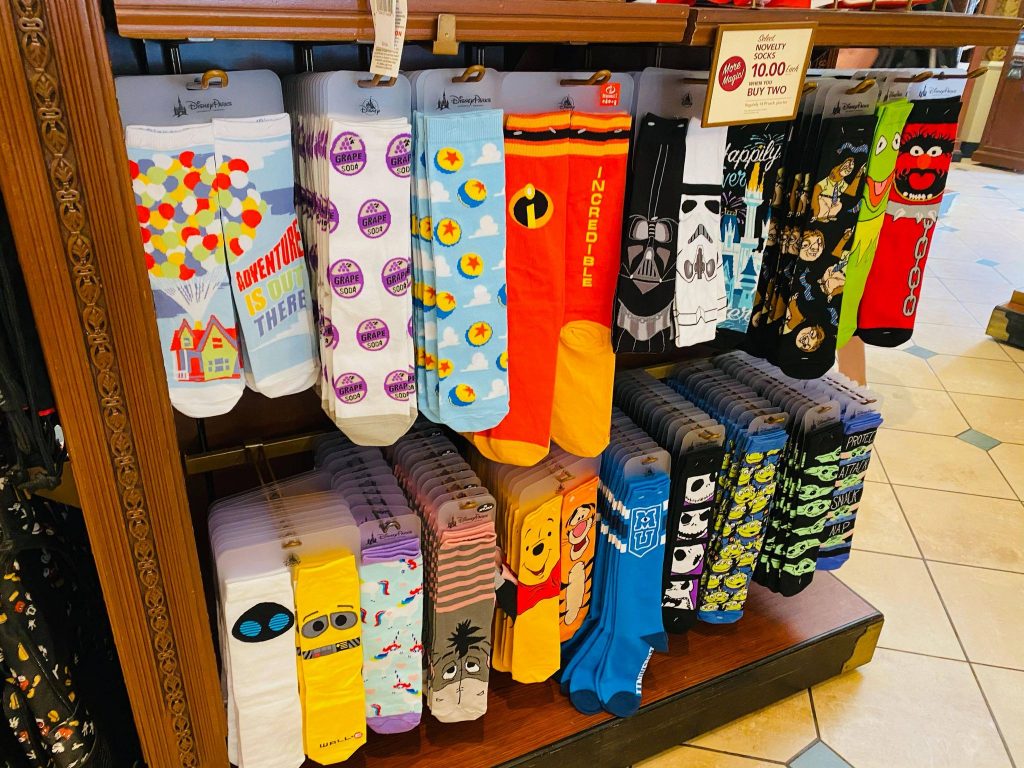 Socks As Far As the Eye Can See
We're not done yet! There are UP! socks, Luxo ball socks, Incredible socks, Star Wars socks…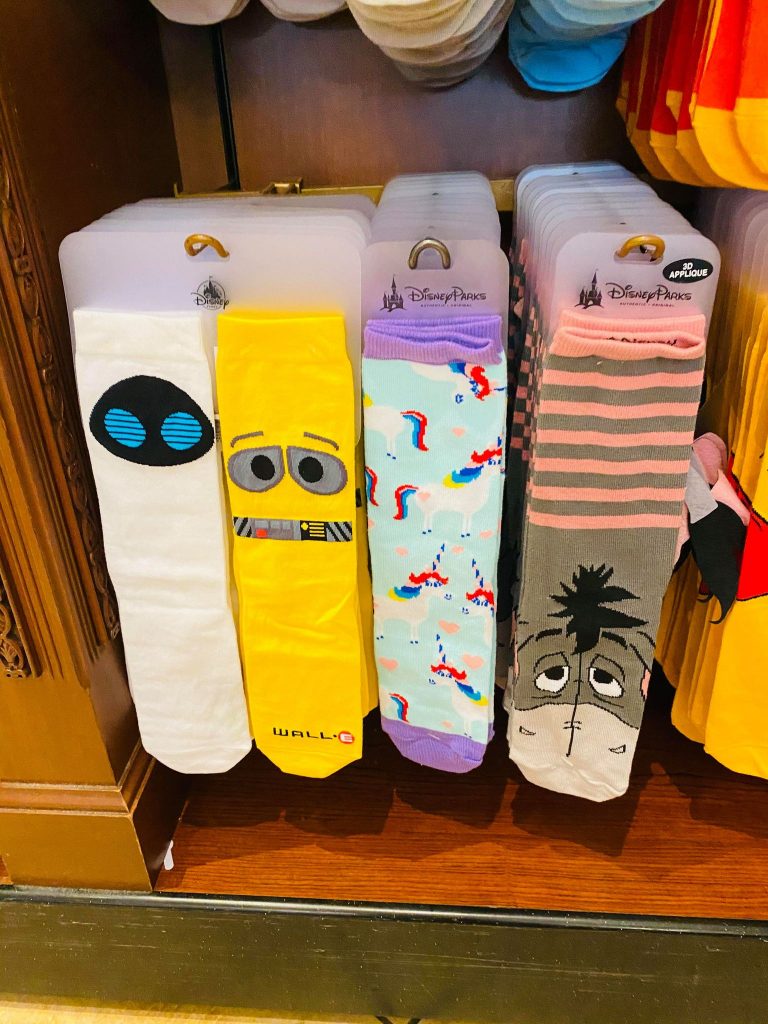 …there are WALL-E and EVE socks, Rainbow Unicorn socks, and Eeyore socks. So many socks to choose from!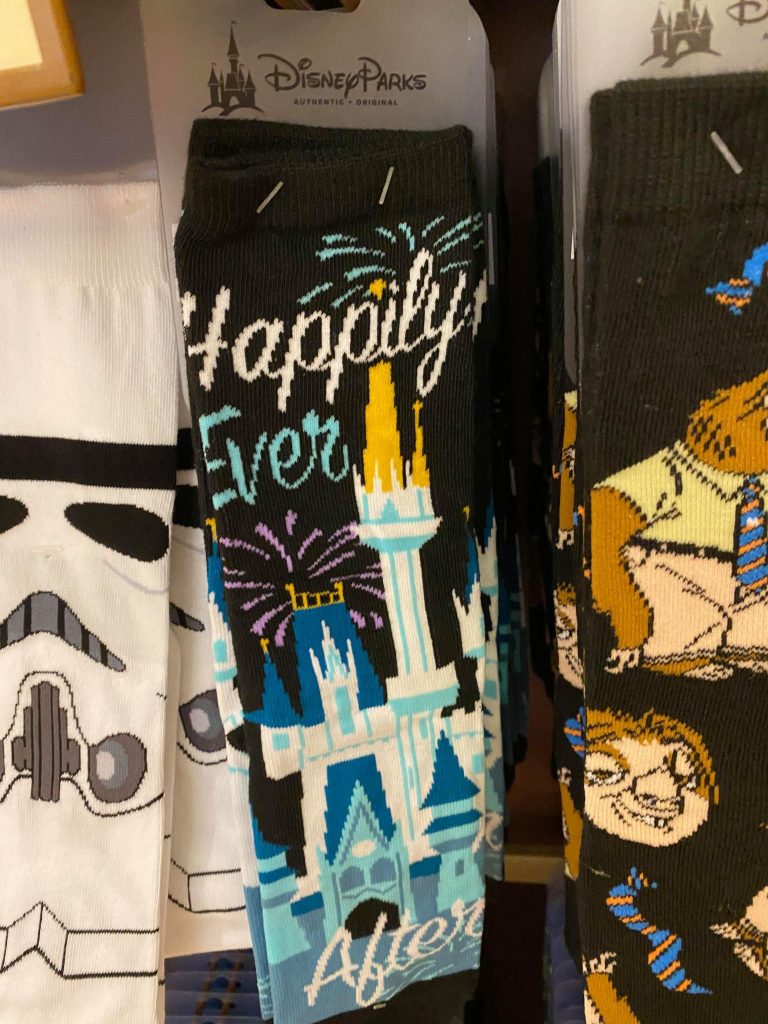 Even the beloved nighttime fireworks show Happily Ever After is represented on a pair. And let's not forget another underappreciated character: Flash, the sloth from Zootopia.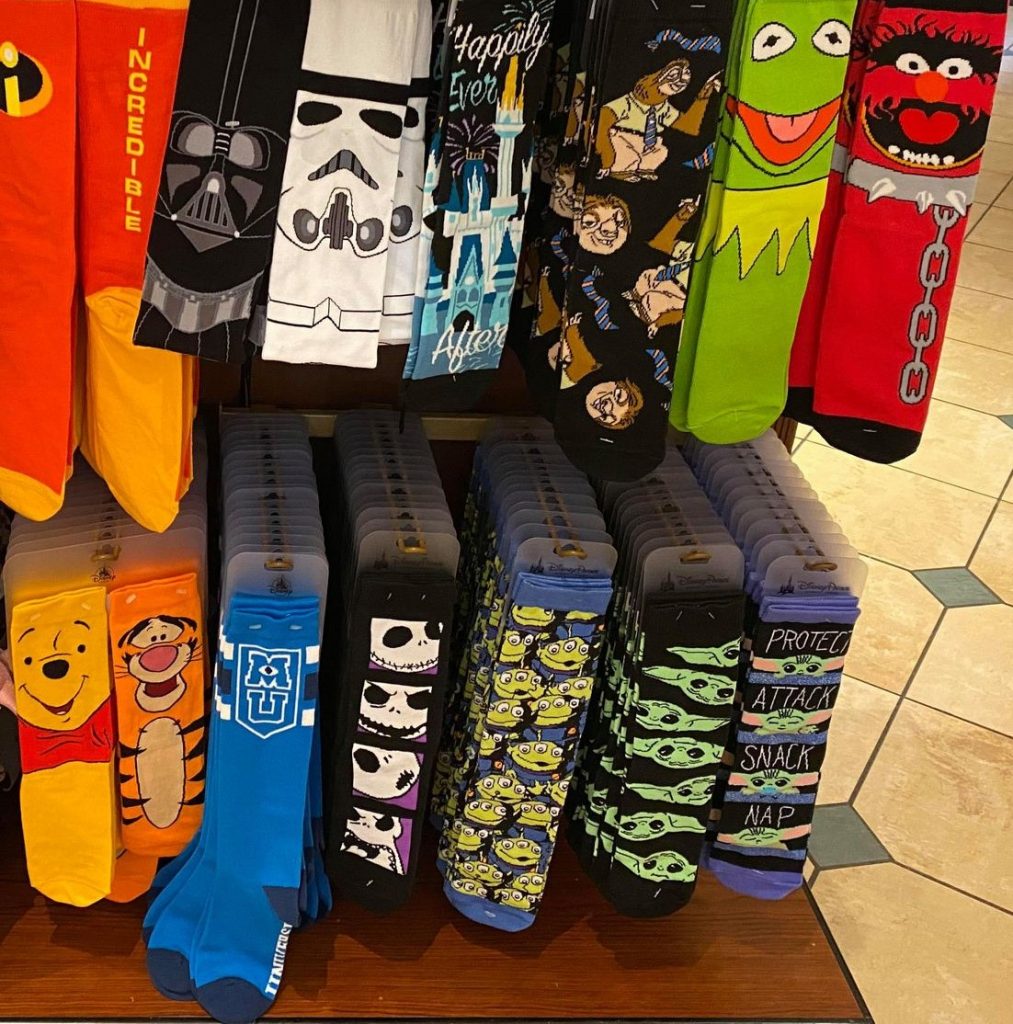 We're in the home stretch, folks! Our final round of socks include Kermit and Animal, Pooh and Tigger, Monsters University, Jack Skellington, Toy Story Aliens, and Baby Yoda.
Socks Also Available at shopDisney
Many of the Disney socks featured here are also available on shopDisney. Several other styles are also available, so check them out!
GIVE THE GIFT OF MAGIC THIS HOLIDAY SEASON!
I can make your Christmas vacation extra magical!
Fill out the form below or email me at MLawlor@MickeyTravels.com for a no-obligation quote. As an agent with MickeyTravels, a PLATINUM Level Authorized Disney Vacation Planner, I specialize in making magical memories. I will be on hand 24/7 to ensure your vacation is nothing short of perfect. I work with ALL Disney destinations, including Aulani, Disney Cruise Line, and Adventures by Disney. Best of all, my planning services are always 100% FREE! Contact me via email: MLawlor@MickeyTravels.com or call: 1-603-540-3745. And be sure to follow me on Facebook and Instagram (@missyandthemagic) for all the latest Disney news and updates!