Disney's Cinderella Fairy Godmother Collection from RockLove!
Celebrate Disney's Cinderella 70th Anniversary with this collection by RockLove Jewelry! These Cinderella Fairy Godmother pieces include magical details that will remind you of that iconic moment when Cinderella was transformed. What a perfect gift for the Cinderella in your life!
DISNEY'S CINDERELLA Fairy Godmother Enchantment Ring – $99.00
Find this ring in an adorable Disney case. Here you can see the four dozen glittering white pavé crystals spiral in a swirl around the cushion cut cubic zirconia at the center. This two-toned look includes the puffed rose gold bows on the ends. Absolutely charming!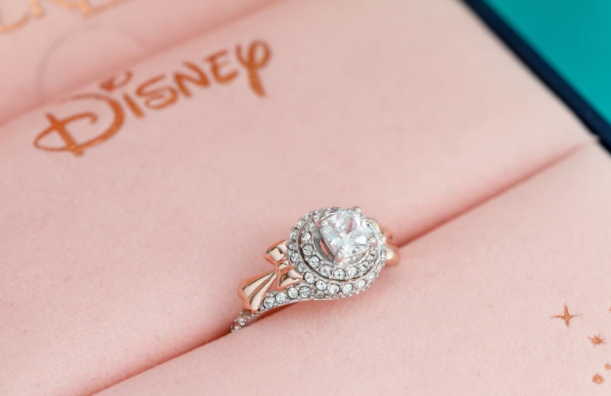 Here you can see all the details of this Cinderella 70th Anniversary ring from the Fairy Godmother collection. It's as if Cinderella's magical birds swirled around and helped in the creation of this ring!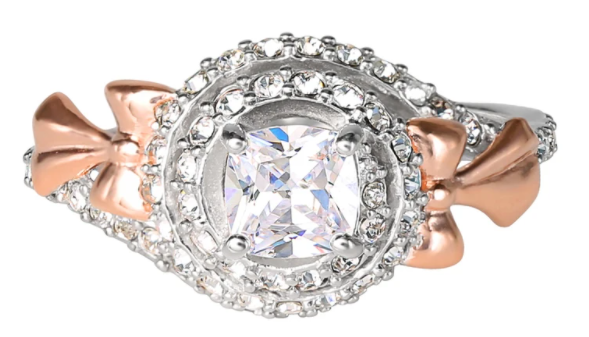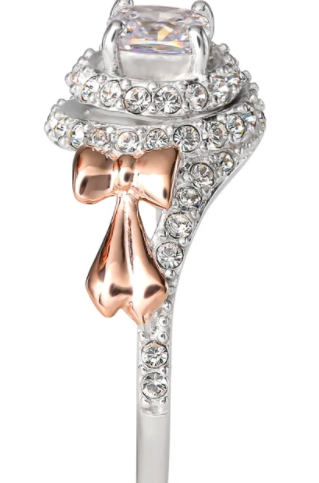 CINDERELLA Fairy Godmother Bow Earrings – $99.00
Magical is the way to describe these Fairy Godmother Bow Earrings that are carved in solid sterling silver! These three-dimensional bows hang from sterling silver French wires for quite the beautiful two-tone look. Where will be the first place you wear these earrings?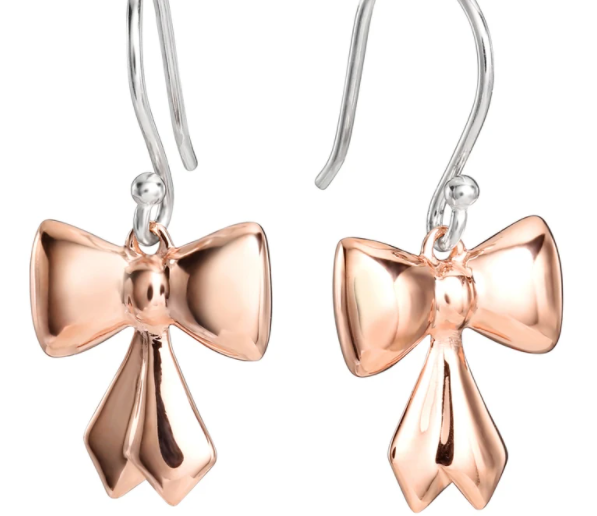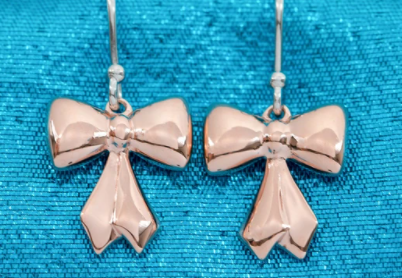 Fairy Godmother Pumpkin Carriage Necklace – $145.00
Create your own fairytale with this  Fairy Godmother Pumpkin Carriage Necklace! No detail is overlooked on this three-dimensional pendant. The carriage doors even include Cinderella's carved 'C'! This pendant hangs from Rocklove's signature sterling beaded rope chain.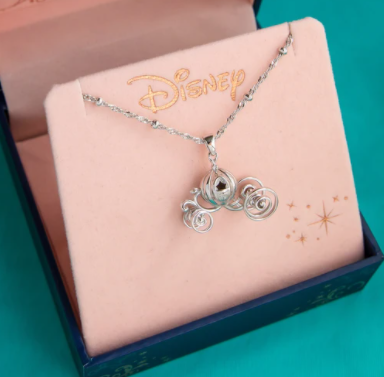 Here you can see the details of this magical Pumpkin Carriage and sterling beaded rope chain. It is absolutely beautiful!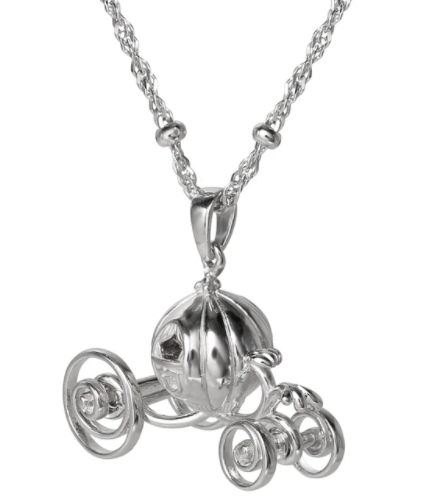 Don't delay and find yourself with this Disney Cinderella Fairy Godmother Collection today! What a wonderful way to celebrate the 70th anniversary of this movie! Photos and Source provided by RockLove.
Click HERE to Disneybound as Cinderella!
Are you looking to plan a Disney vacation, but aren't sure where to start? As an agent with MickeyTravels, when you book your trip with me, I will be on hand to help you with everything! From finding the perfect package for your needs, to rate monitoring to ensure you are receiving the best price available from Disney. I work with all Disney Destinations and can help you make the most of your magical vacation. Best of all, my services are absolutely FREE. Get in touch via email at Beverly@mickeytravels.com or calling 920-655-2319. Also, make sure to follow along with my Facebook page and Instagram page @polkadottedmagic for all things Disney!