Hey Villain Fans! Check out this new Disney Evil Queen Crossbody by Danielle Nicole
Who's the fairest of them all? Well, that is you in this new Disney Evil Queen Crossbody by Danielle Nicole.
Disney Evil Queen Crossbody-$88.00
Look at that dagger going right through the heart of that magnetic closure. This Evil Queen Crossbody has all the details you want!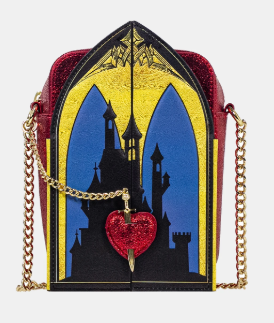 Isn't it just delightfully evil? All the classic Evil Queen colors are present on this crossbody. You will find her front and center of this bag.
Here you can see this crossbody's chains that attach to the strap and open the front of this bag.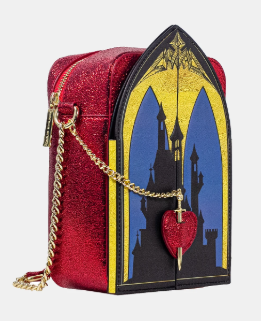 Remove the dagger from the heart and you will find this villain. Look at the way she takes that innocent apple, crafts it into a poisonous snack, and then makes a delivery it to Snow White. This crossbody is full of villainous surprises.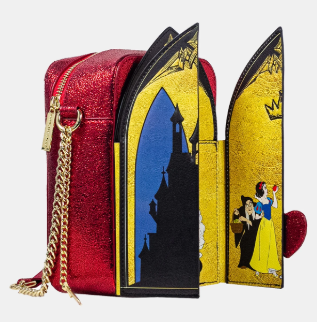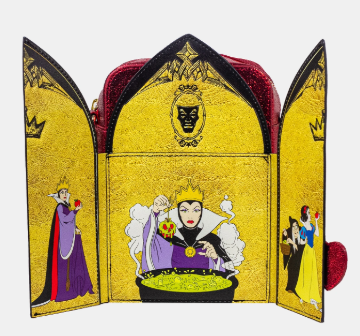 The back of this Evil Queen Crossbody showcases the shine of this villain. Even the tip of the front is reminiscent of this queen's crown.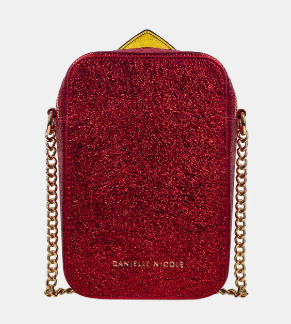 All villain fans will need this Evil Queen Crossbody to show their true dedication to the queen. Preorder yours today at Danielle Nicole.
Photos and Source from Danielle Nicole.
Find more Disney Villain items HERE.
Are you looking to plan a Disney vacation, but aren't sure where to start? As an agent with MickeyTravels, when you book your trip with me, I will be on hand to help you with everything! From finding the perfect package for your needs, to rate monitoring to ensure you are receiving the best price available from Disney. I work with all Disney Destinations and can help you make the most of your magical vacation. Best of all, my services are absolutely FREE. Get in touch via email at Beverly@mickeytravels.com or calling 920-655-2319. Also, make sure to follow along with my Facebook page and Instagram page @polkadottedmagic for all things Disney!