New "Coco" Inspired Dress Will Have You Swept Up In the Music!
The new "Coco" inspired dress will have you swept up in the music! Grab your guitar, some cute Rivera family approved shoes and let's dive into all the colorful details.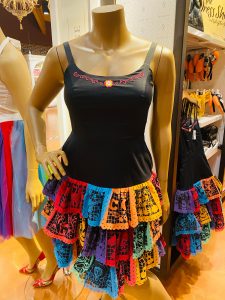 The Marigold
The top of the dress is adorned with a beautifully stitched marigold. This is a nod to both the imagery used in the "Coco" as well as the role the marigold plays in Dia de los Muertos. Marigolds are traditionally used to help guide the spirit of a loved one home.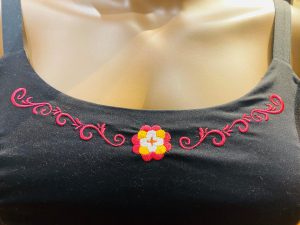 The Skirt
This so skirt is so fun and my favorite part of the dress! The bright colors and tiered layers make me want to twirl and dance! The tiers of the skirt are made to look like the banners for Dia de los Muertos.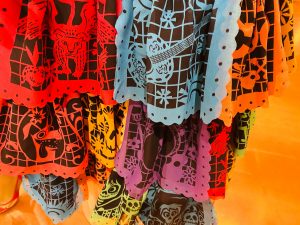 When you take a closer look, you'll see that the images on the flags feature the "Coco" characters, including Miguel and Dante.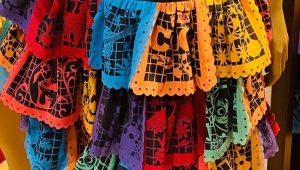 Where to find it
At $128 and available in a variety of sizes, the dress can be found at the Co-Op in Disney Springs. Whether you choose to wear it to celebrate Dia de los Muertos or in your house jamming out to the "Coco" soundtrack with your Dante, you'll certainly feel festive!
Are you looking to plan a Disney vacation, but aren't sure where to start? As an agent with MickeyTravels, when you book your trip with me, I will be on hand to help you with everything! From finding the perfect package for your needs, to rate monitoring to ensure you are receiving the best price available from Disney. I work with all Disney Destinations, and can help you make the most of your magical vacation. Best of all, my services are absolutely FREE. Get in touch via email at mgrossdaichman@MickeyTravels.com or calling 732.239.4452. Also, make sure to CLICK HERE to follow along with my Facebook page for all things Disney!