NEW 2020 Halloween Shirt Spotted at Magic Kingdom – PHOTOS
New Halloween merchandise at Walt Disney World is still being released constantly, and we've spotted a new 2020 Halloween shirt at The Emporium to share with you!
The shirt we found is a unisex adult black tee that features a pumpkin with ears (of course), the year 2020, with Mickey and friends gathered around it, for $24.99.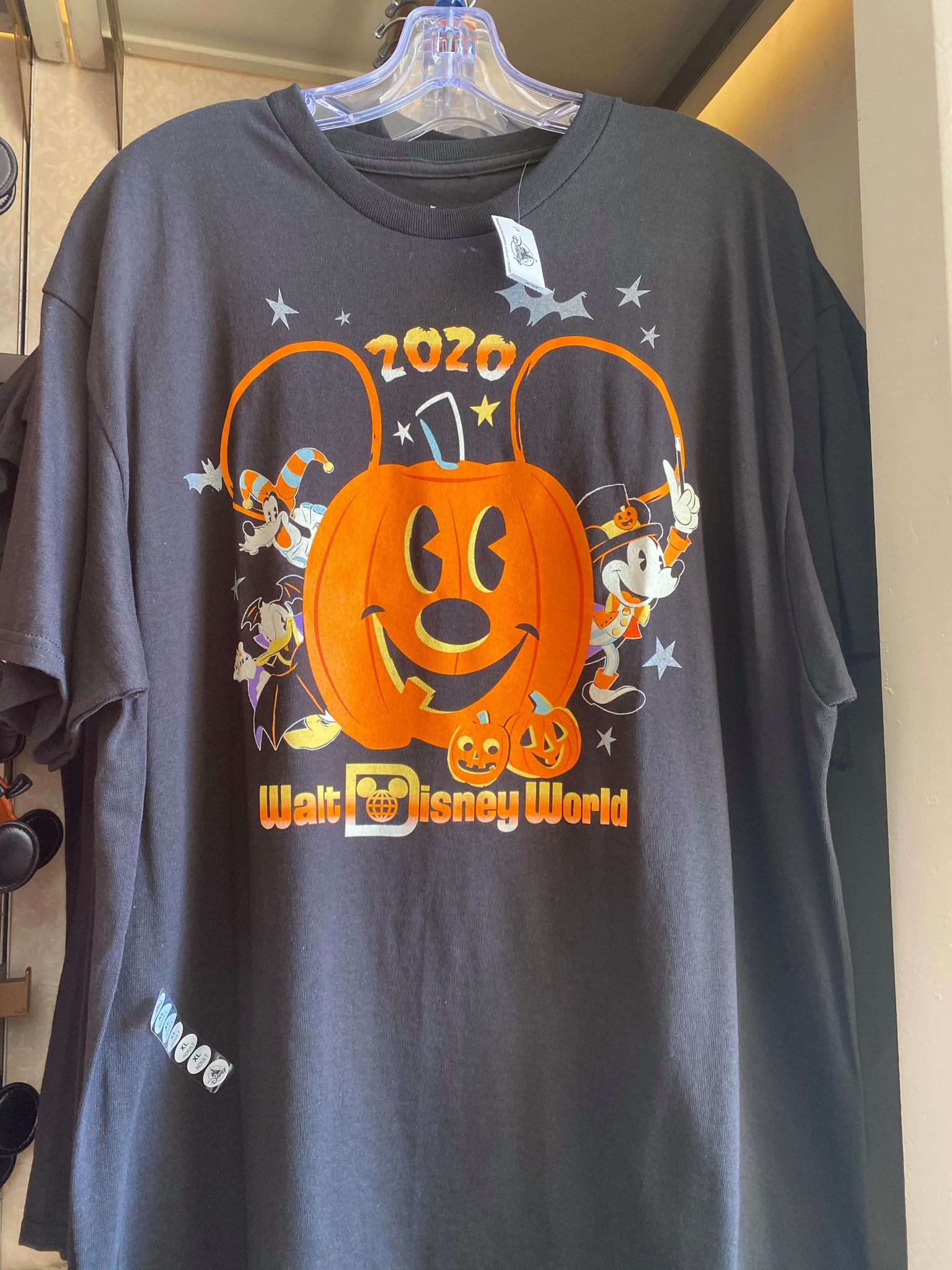 The shirt also has "Walt Disney World" written on the bottom. The cutest part of that is that the words are colored in white, yellow, and orange to look like candy corn!
In the design of this new 2020 Halloween shirt, Mickey peeks out from the right side of the Pumpkin in his Magician Halloween costume for this year.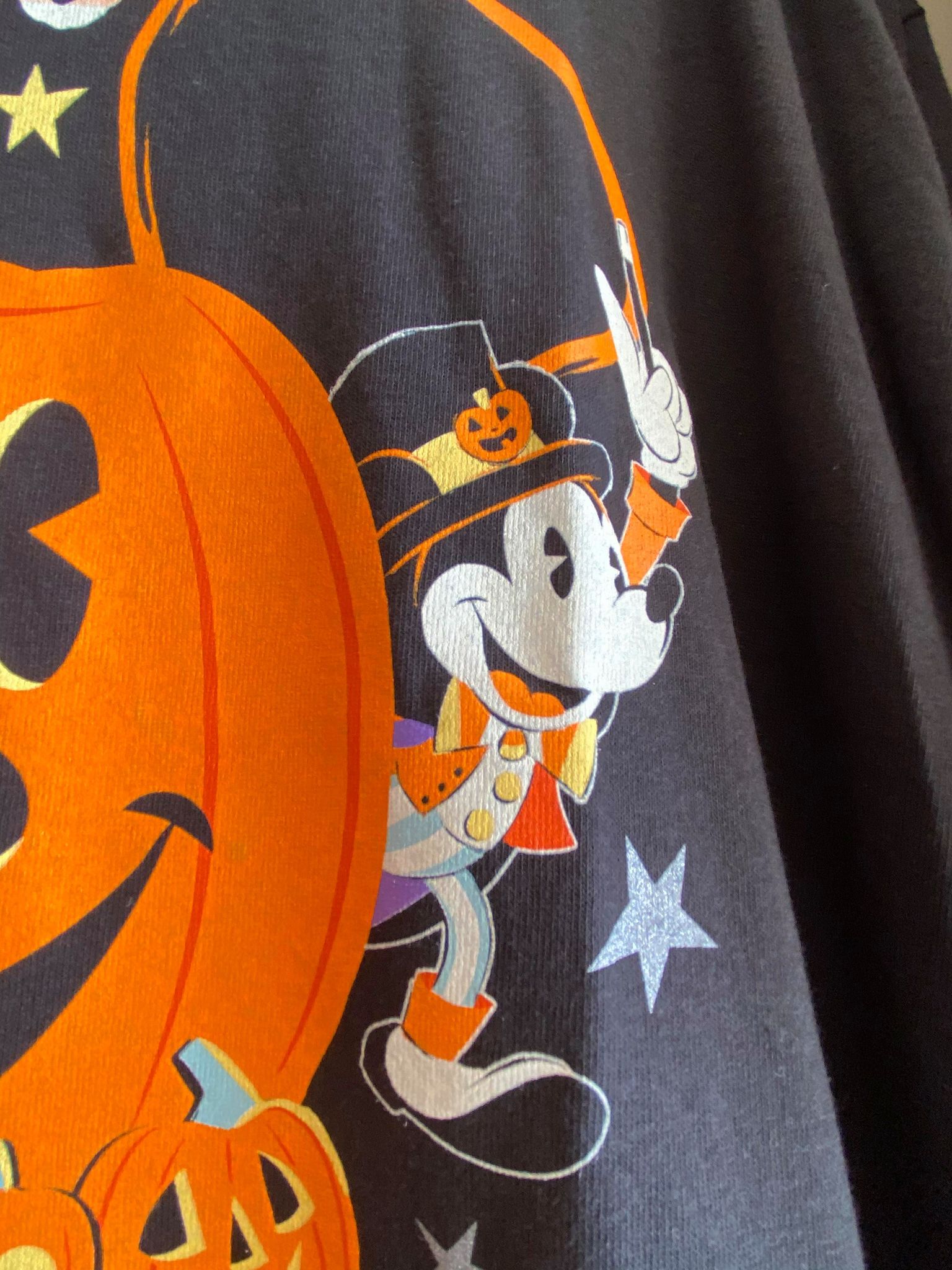 On the left side of the pumpkin, we spy Vampire Donald and Jester Goofy. They appear to both be here for some spooky fun with their pal, Mickey!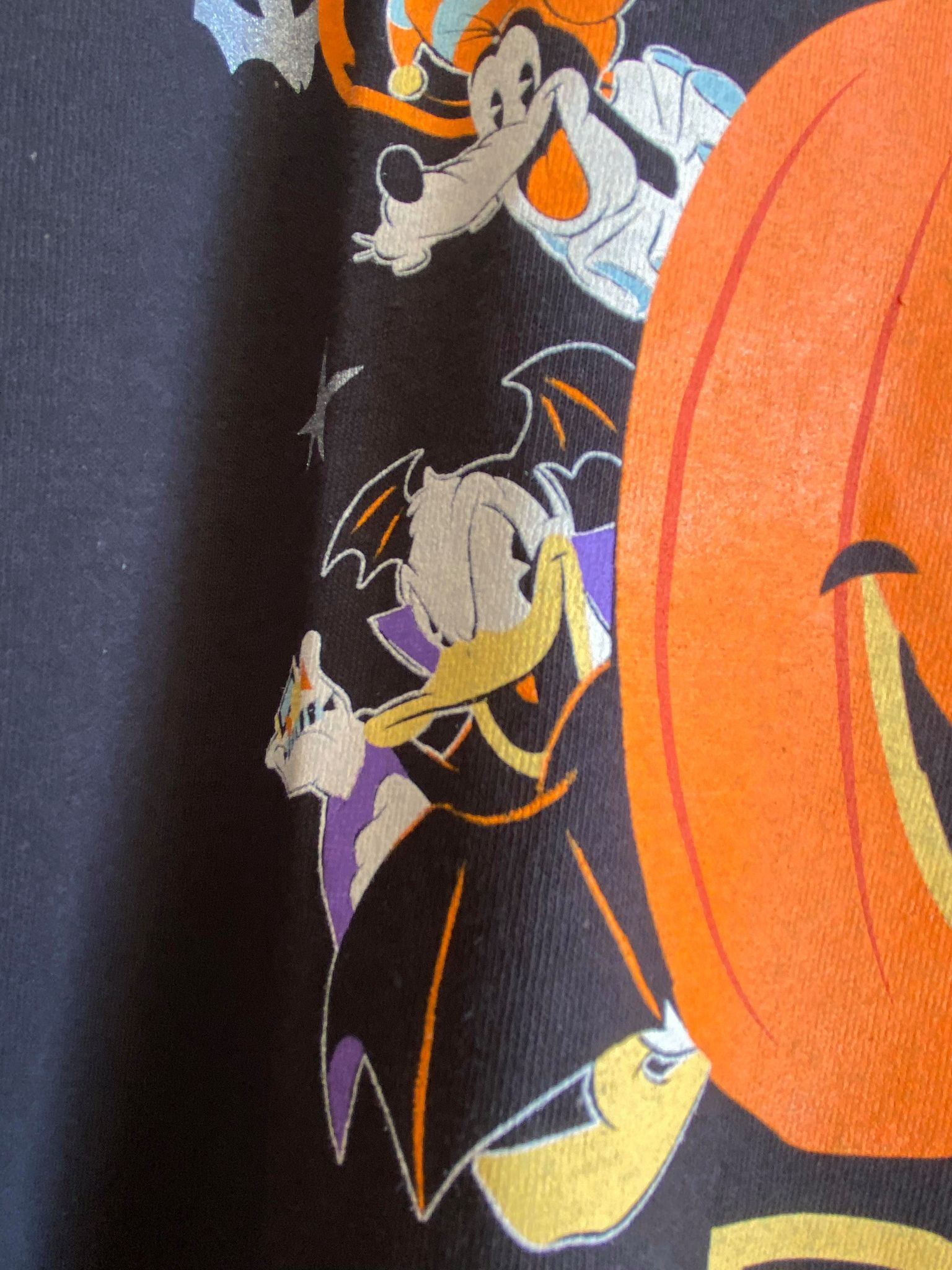 Since the shirt is dated holiday merchandise, you can rest assured they'll disappear right after Halloween. If this shirt has caught your attention, you'll want to be sure to grab it now, while you still can!
Are you looking to plan a Disney vacation, but aren't sure where to start? As an agent with MickeyTravels, when you book your trip with me, I will be on hand to help you with everything! From finding the perfect package for your needs, to rate monitoring to ensure you are receiving the best price available from Disney. I work with all Disney Destinations, and can help you make the most of your magical vacation. Best of all, my services are absolutely FREE. Get in touch via email at Slawless@MickeyTravels.com. Also, make sure to CLICK HERE to follow along with my Facebook page for all things Disney.