PHOTOS: New Retro 80s Disney Collection!
We walked into the World of Disney today and thought that we went through some kind of time machine!  Check out this all new retro 80s Disney collection available now!  If you're an 80s kid, you better be prepared to put down some serious cash because you are going to love these items!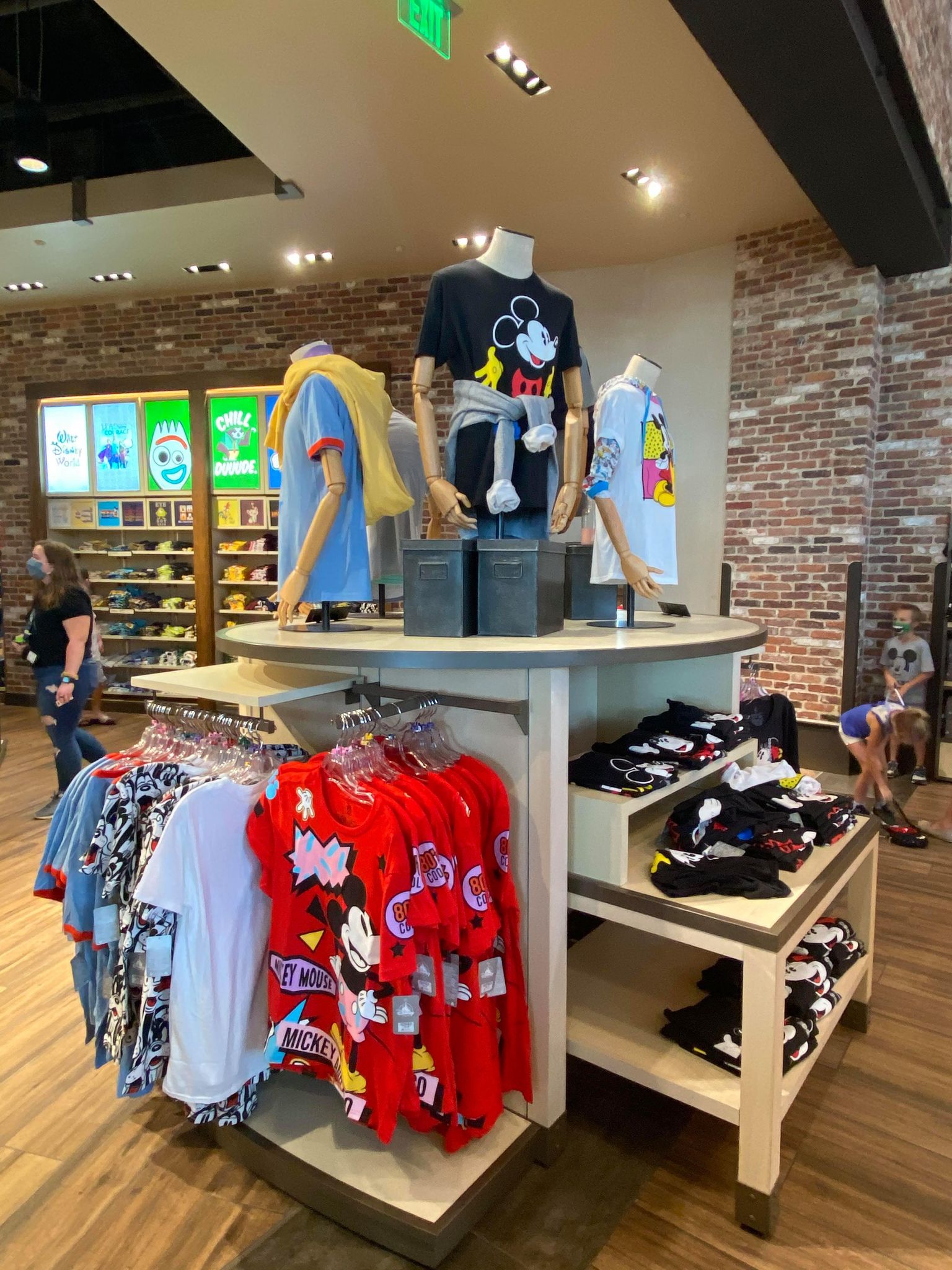 Mickey and the Gang
Mickey and his pals appear in this collection just as you remember them from your childhood.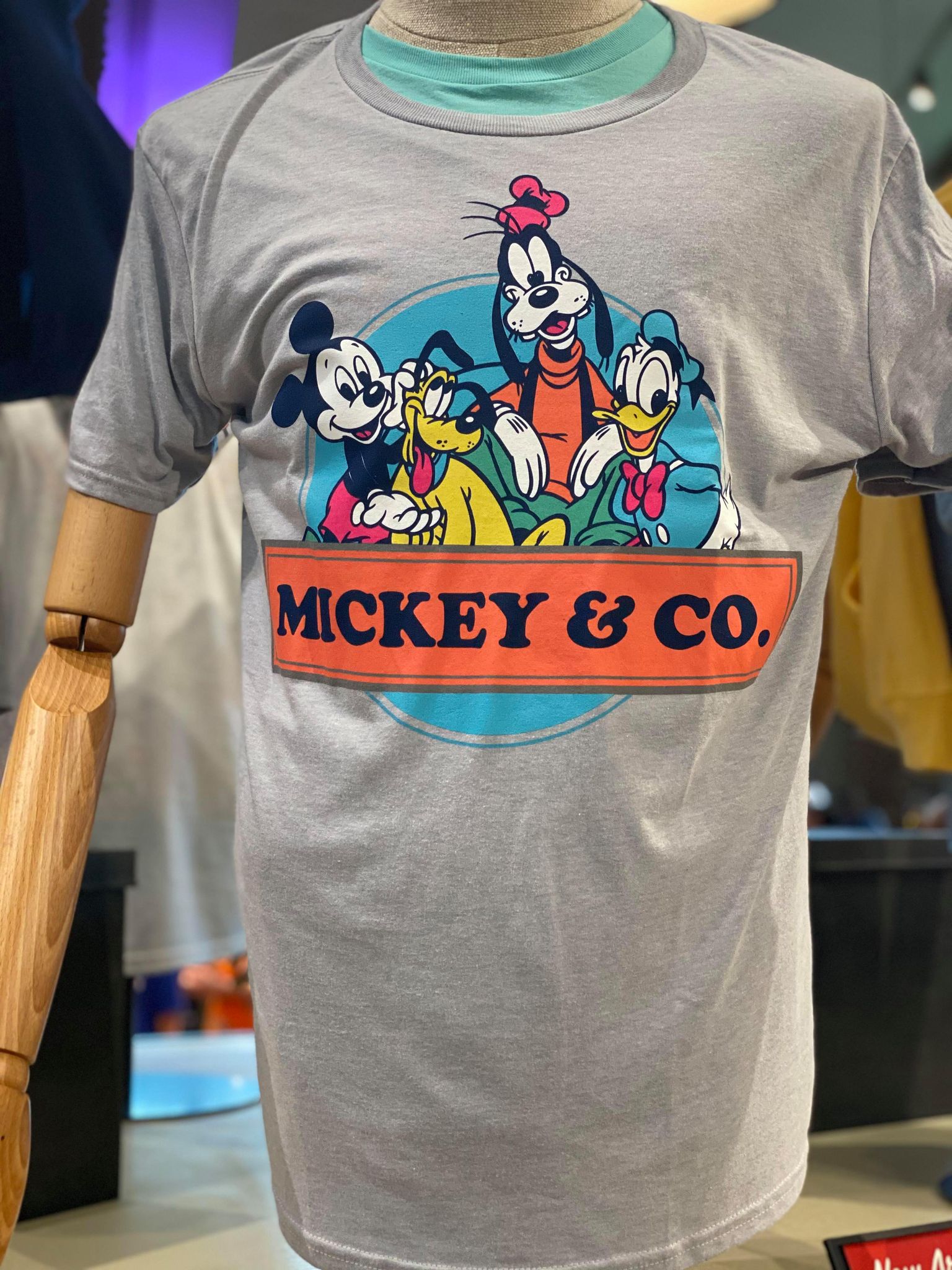 The graphics on these shirts feature bright colors reminiscent of eighties style.  We love aqua and orange in bold shapes on these tshirts.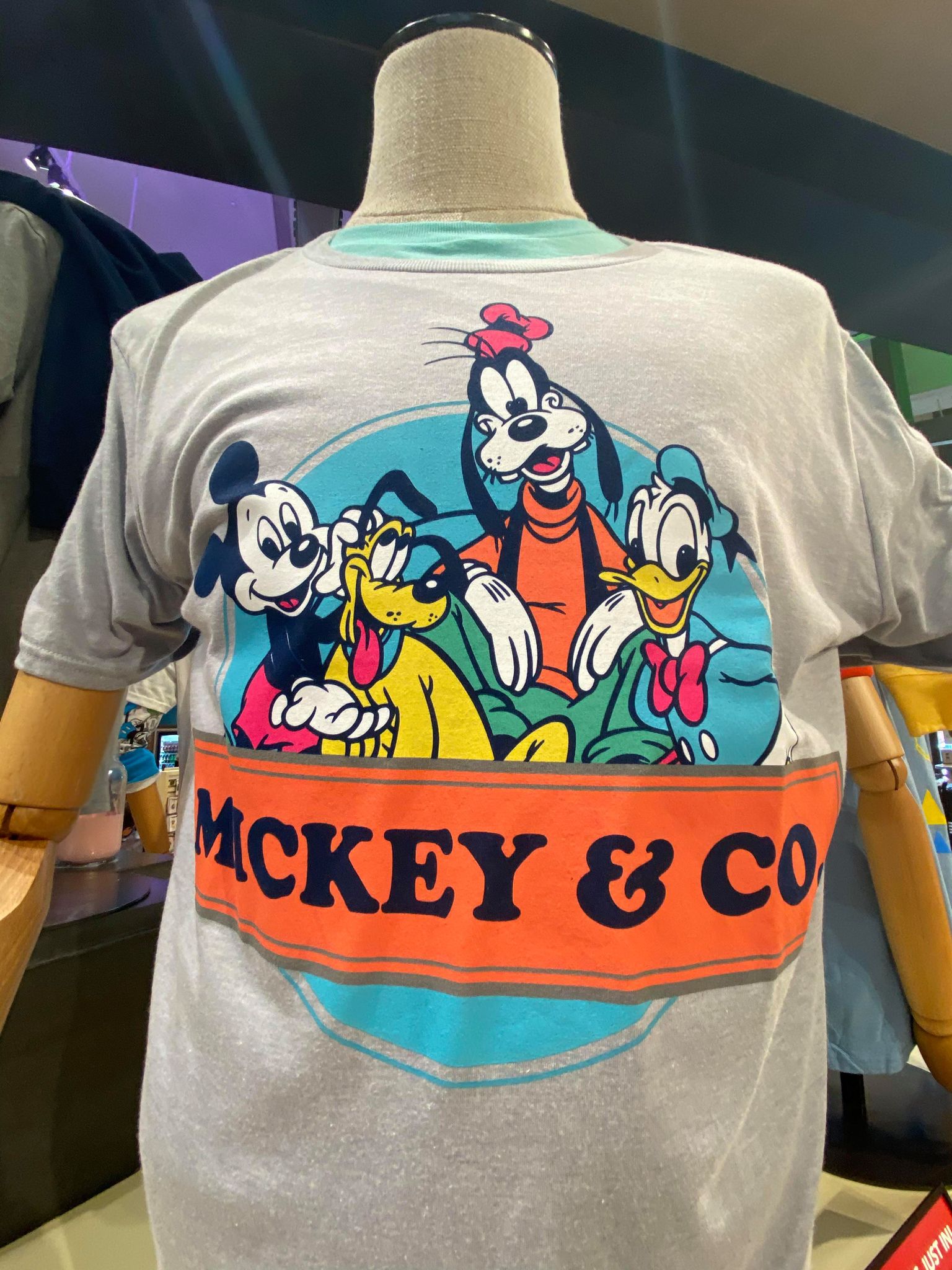 This blue-gray shirt features a line drawing of Mickey in the same color palate of aqua, mustard, red, blue and pink.  The ringer style features red cuffs.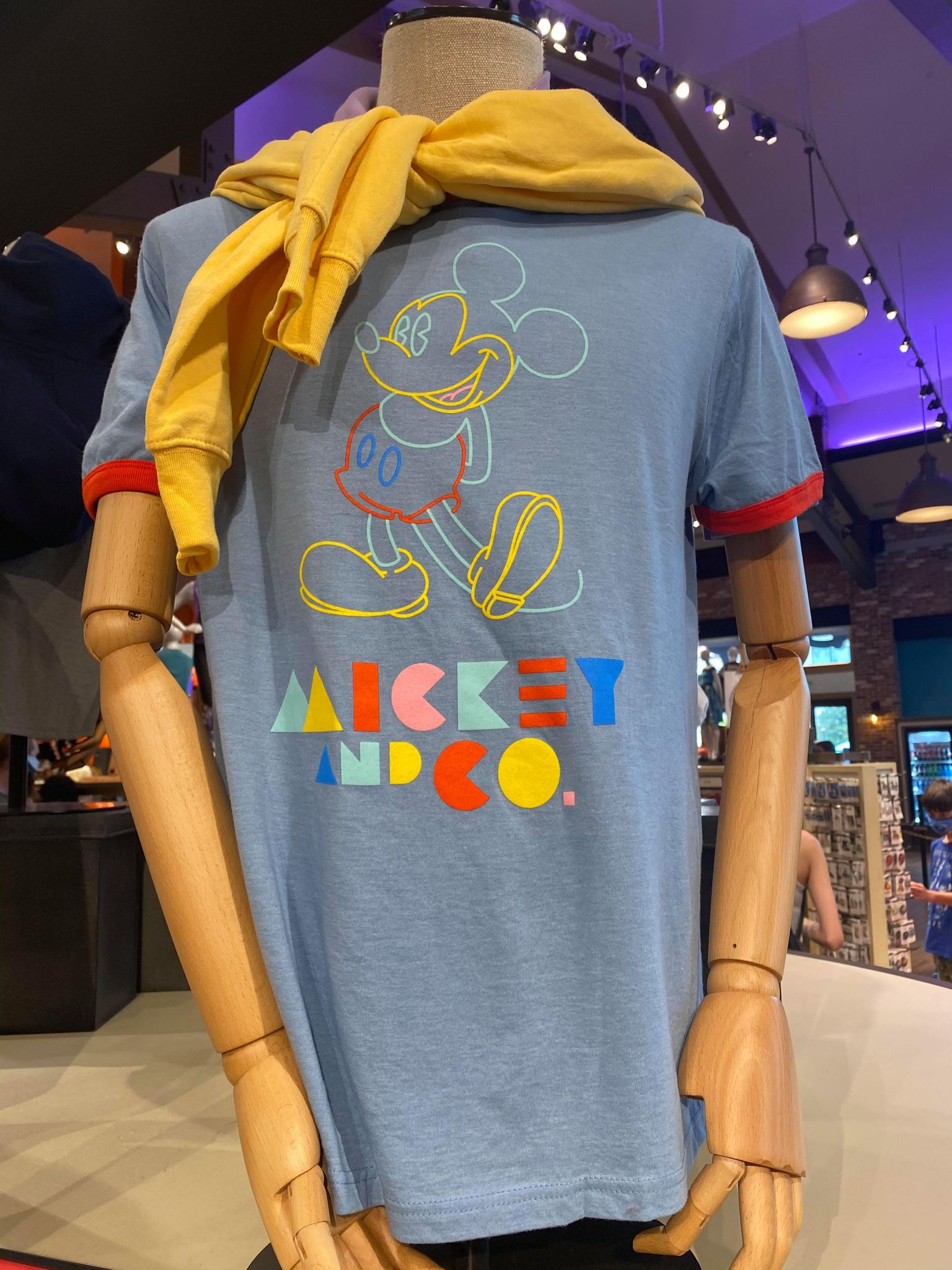 Our favorite part of this tshirt is the Mickey And Co logo in full eighties font.  With the shape letters and the three line E, you just don't get any more retro than this!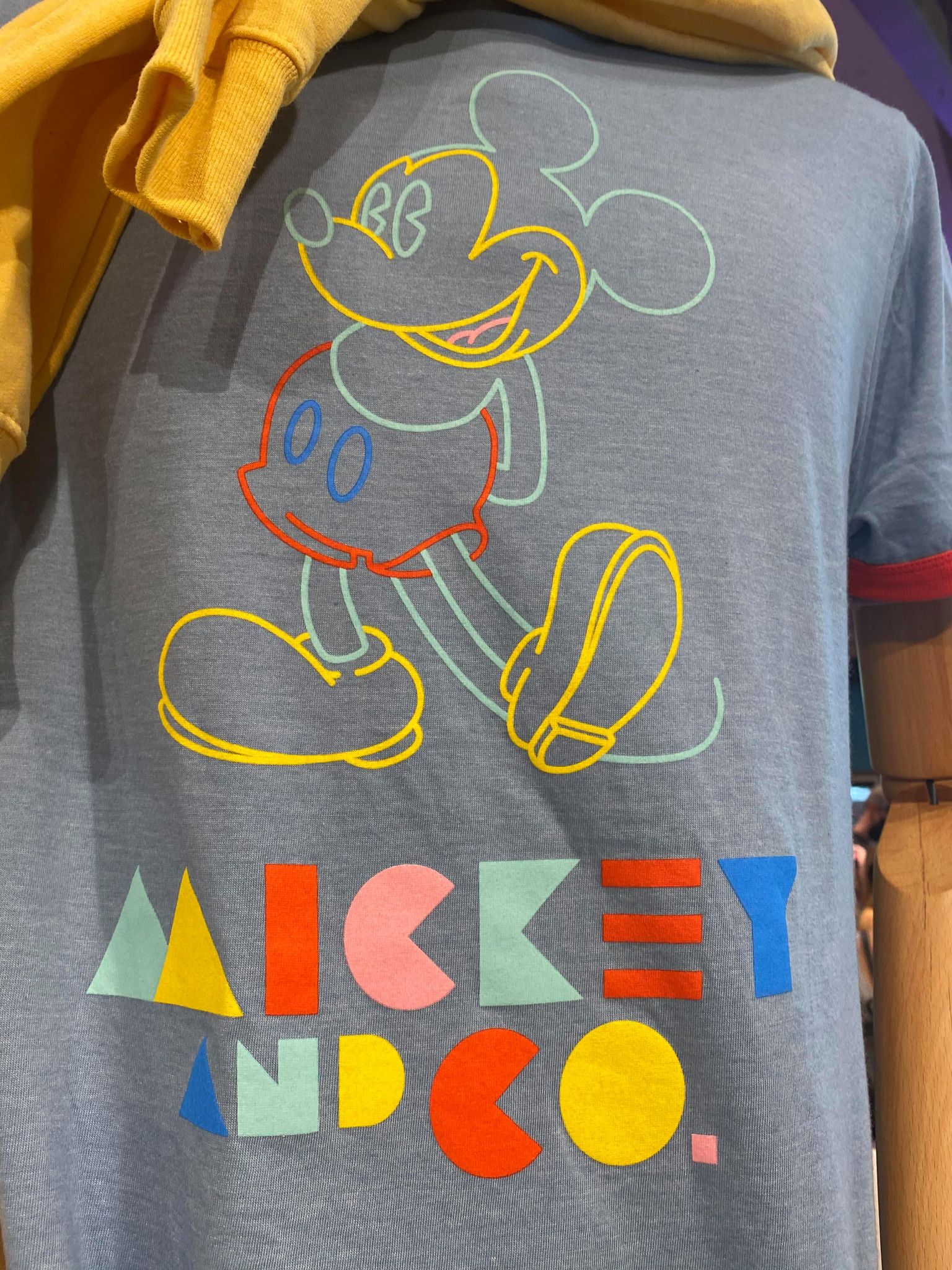 We also love this shirt featuring the words "So Classic" along with the Fab Five busting out of an eighties style triangle.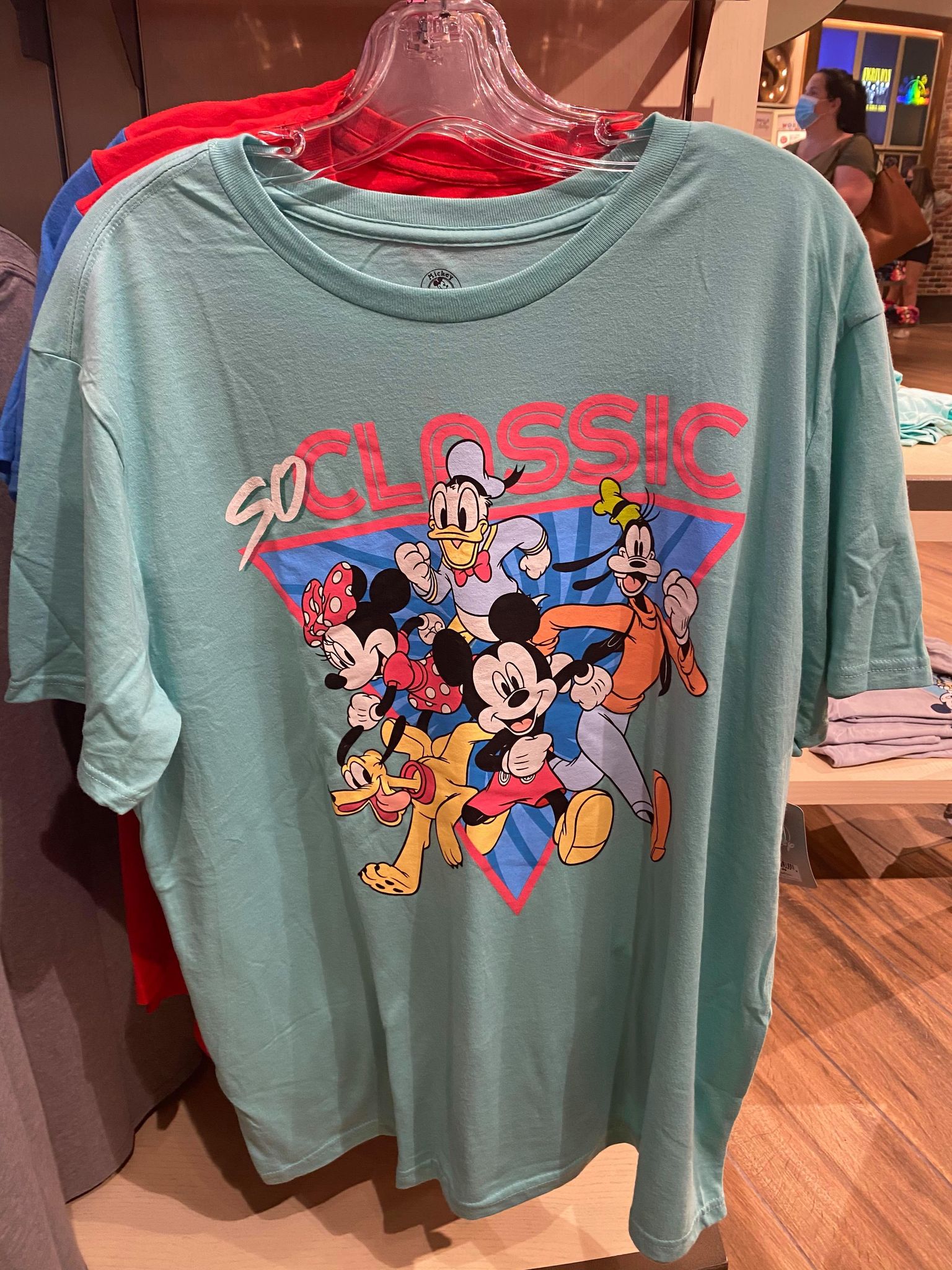 Disney really got the colors, fonts and graphics right on this 80s Disney collection!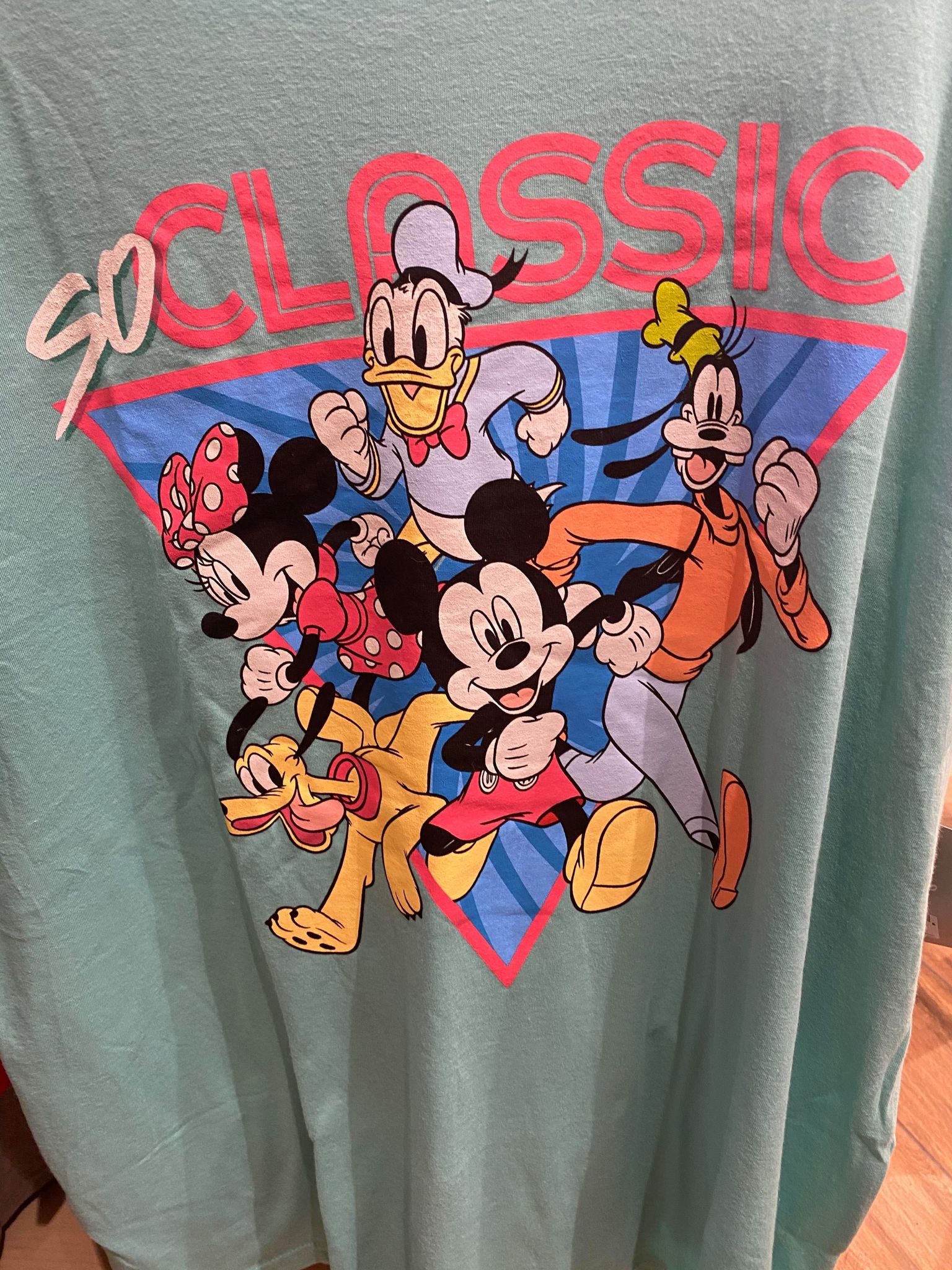 Here's another style featuring the whole gang.  We love how this color palate added pink and lime green.  Minnie's blue dress and bright pink bow is exactly how we remember her from our 80s childhood!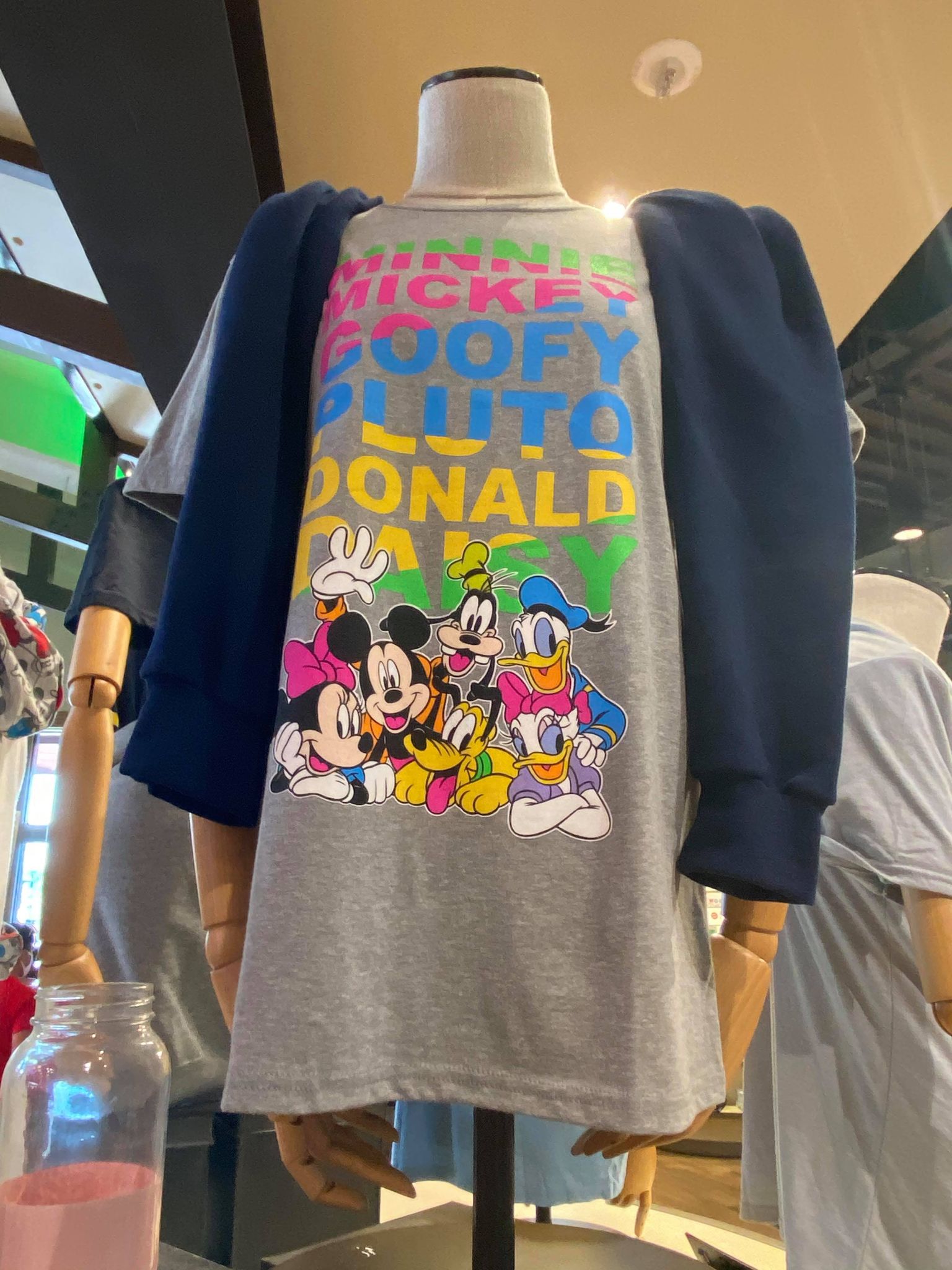 While some of these shirts are a little more subtle, this one is full on retro 80s Disney style!  Could it be more perfect?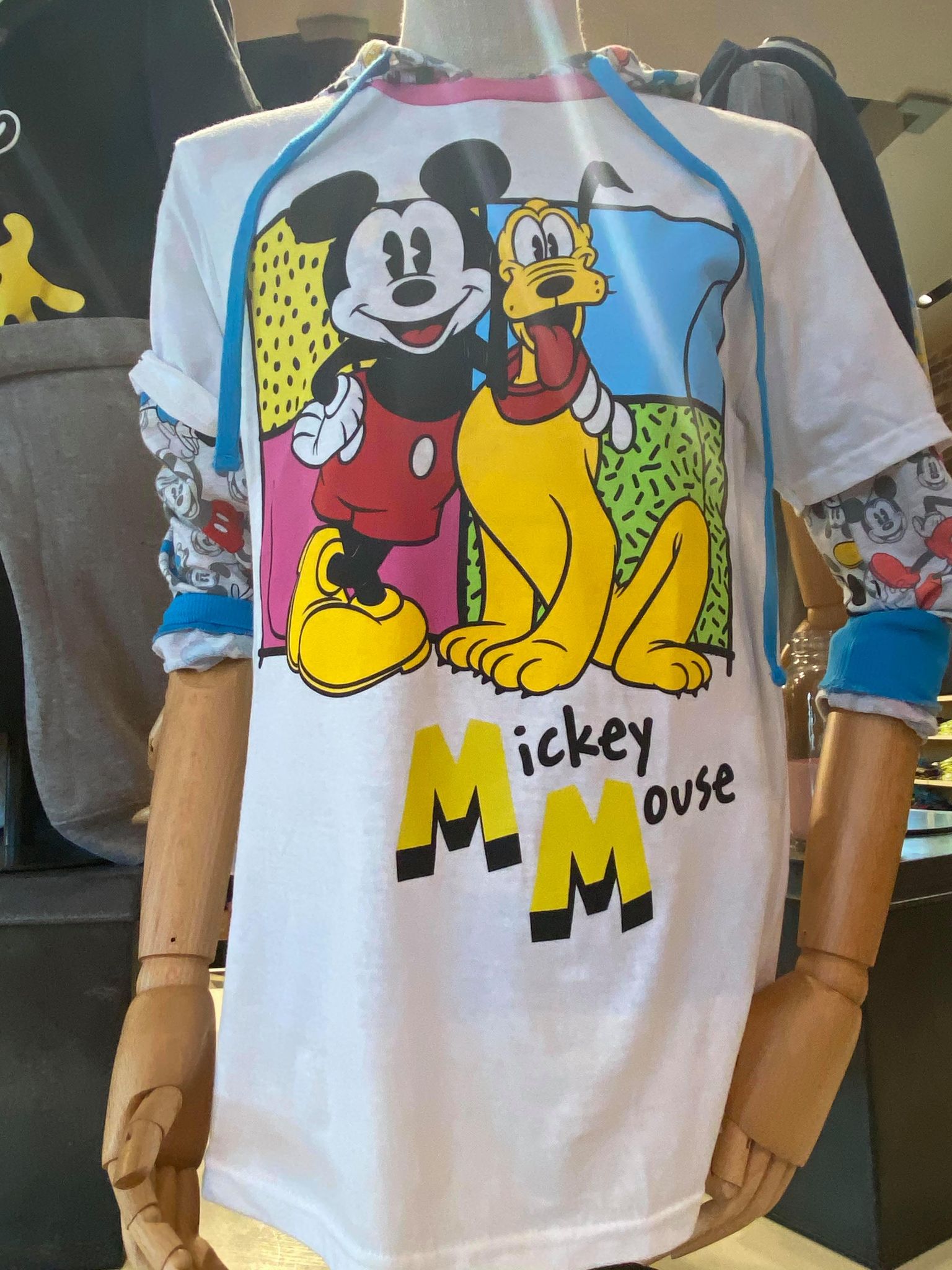 The bright colors, the patterned box background and the shadowed font all just scream eighties!  I mean, I think 7 year old me might have worn this identical shirt to Walt Disney World back in 1989!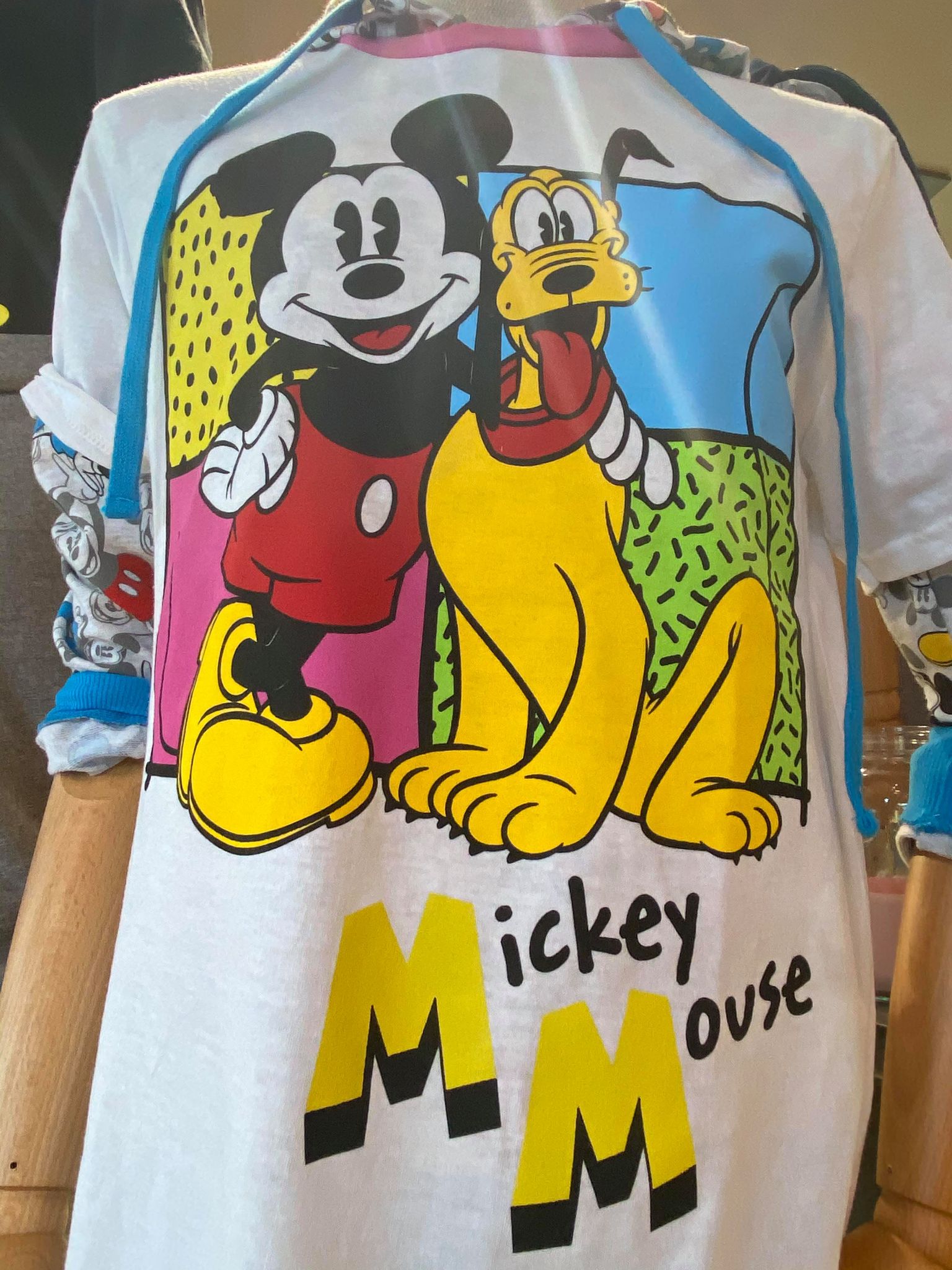 80s Disney Style
This red tshirt is also unapologetic ally eighties!   Featuring everyone's favorite Mickey mouse, this shirt also has patterned shape cut outs and sticker-looking accents.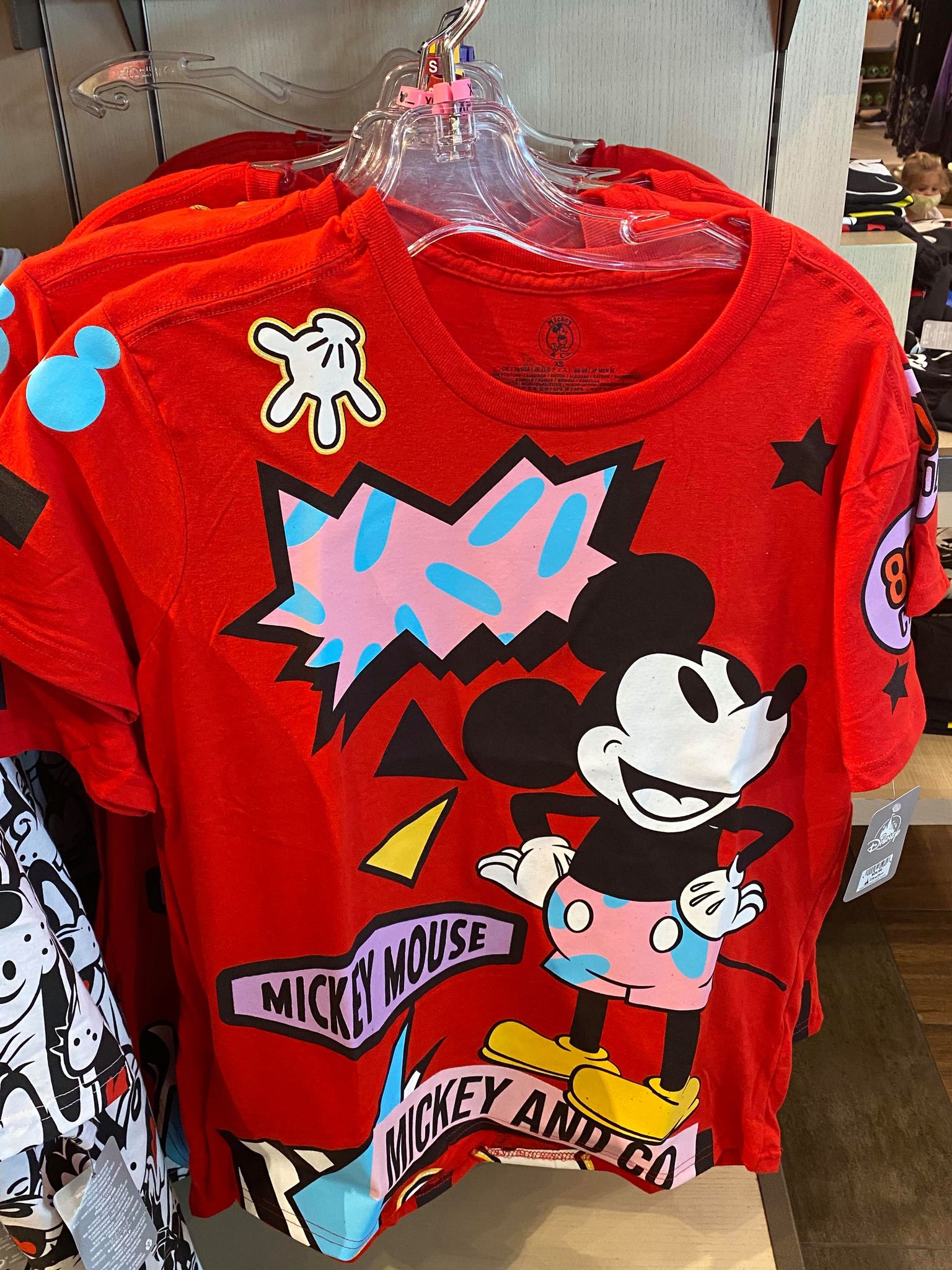 We love how even Mickey's pants are participating in this retro style.  This shirt is awesome!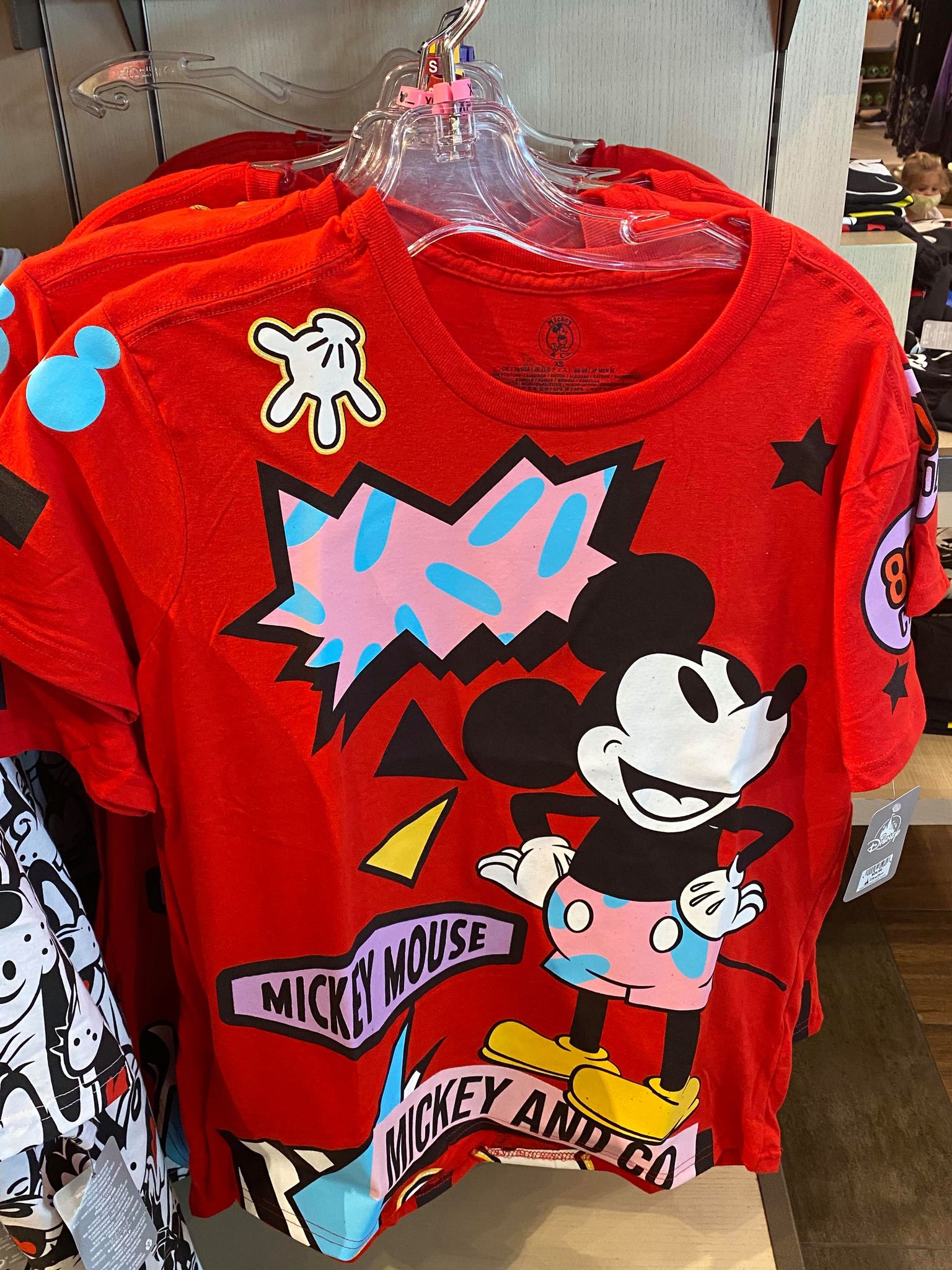 All of these eighties Disney tshirts retail for $26.99 and are available now at Disney Springs.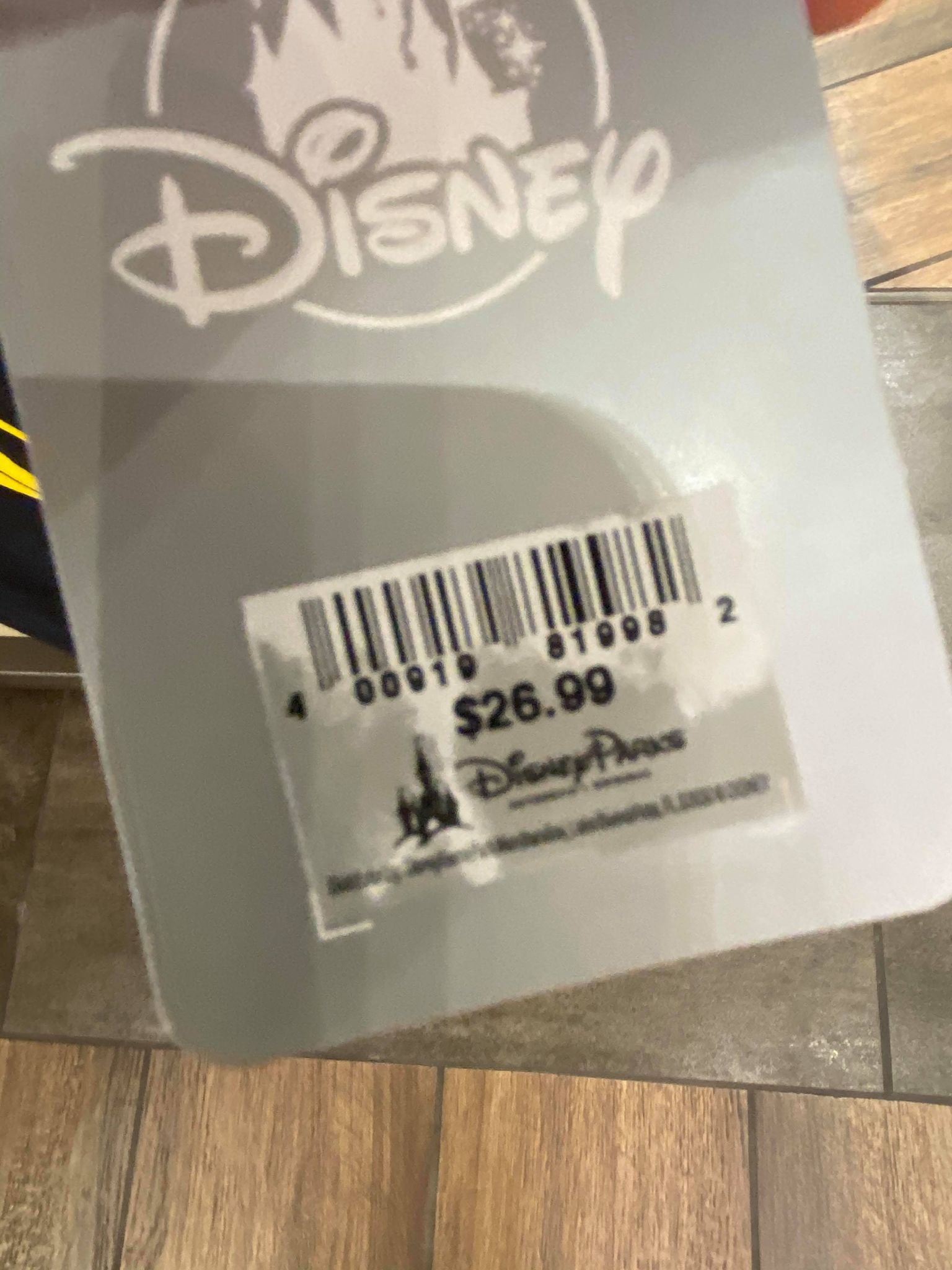 What do you think of this new collection?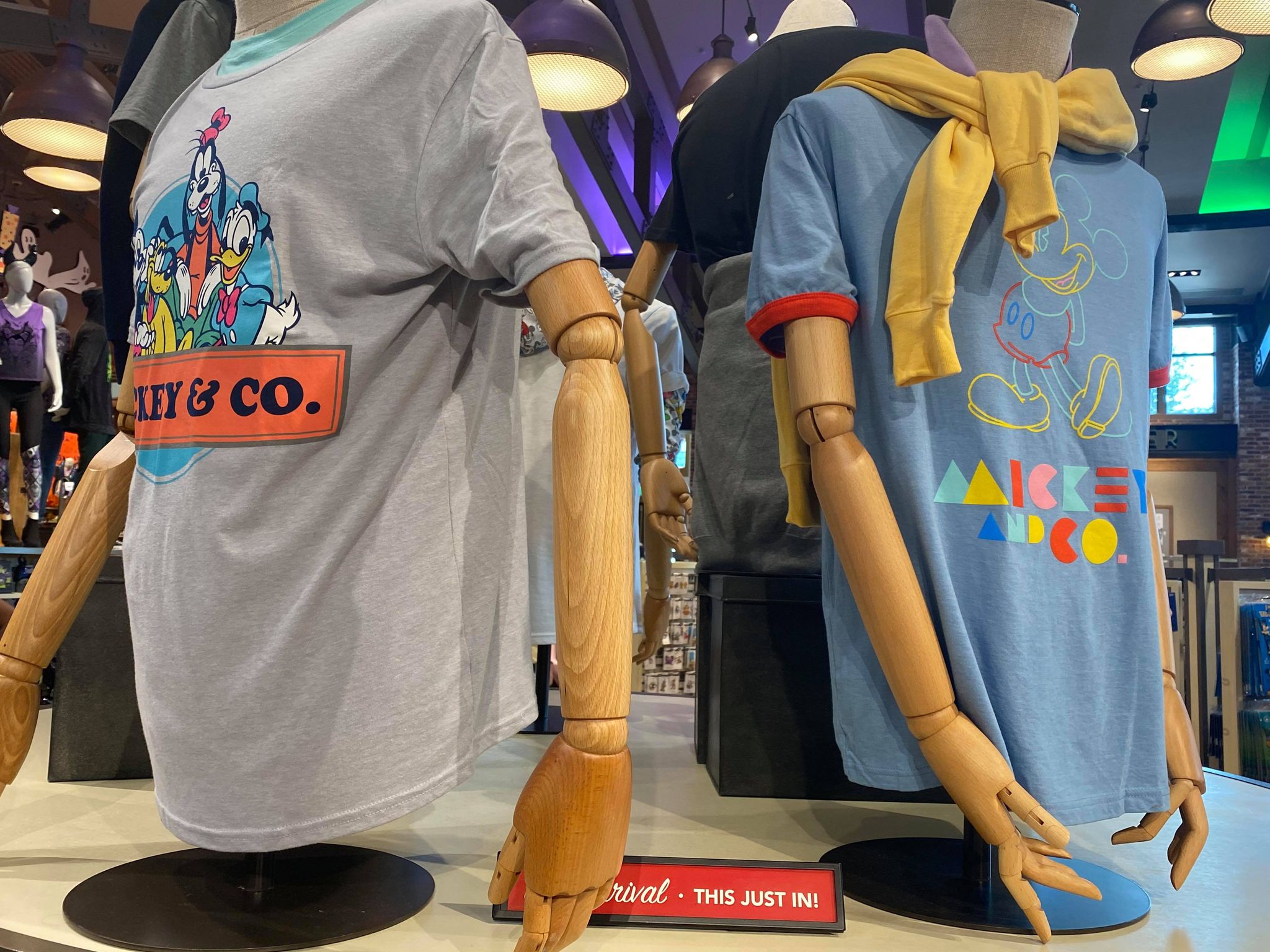 Thinking about a visit to Disney? Getting started is easy!  Simply fill out our form below to get your FREE, no-obligation quote from MickeyTravels!
Find this article helpful? Then why not consider working with an Authorized Disney Vacation Planner? As an agent with MickeyTravels, I'm here to help you make your Disney Vacation Magical.  I'll find the perfect vacation package, discounts, rate monitoring, and more! Best of all my services are absolutely FREE.  Get in touch via email at AbbyRY@MickeyTravels.com or follow along on Facebook.