"Queen of Cuisine" Minnie Food and Wine Merchandise!
We adore all of Minnie's Festival looks, and the new "Queen of Cuisine" Minnie Food and Wine merchandise is giving us all the heart eyes!  Take a look at these must have items for Minnie fans!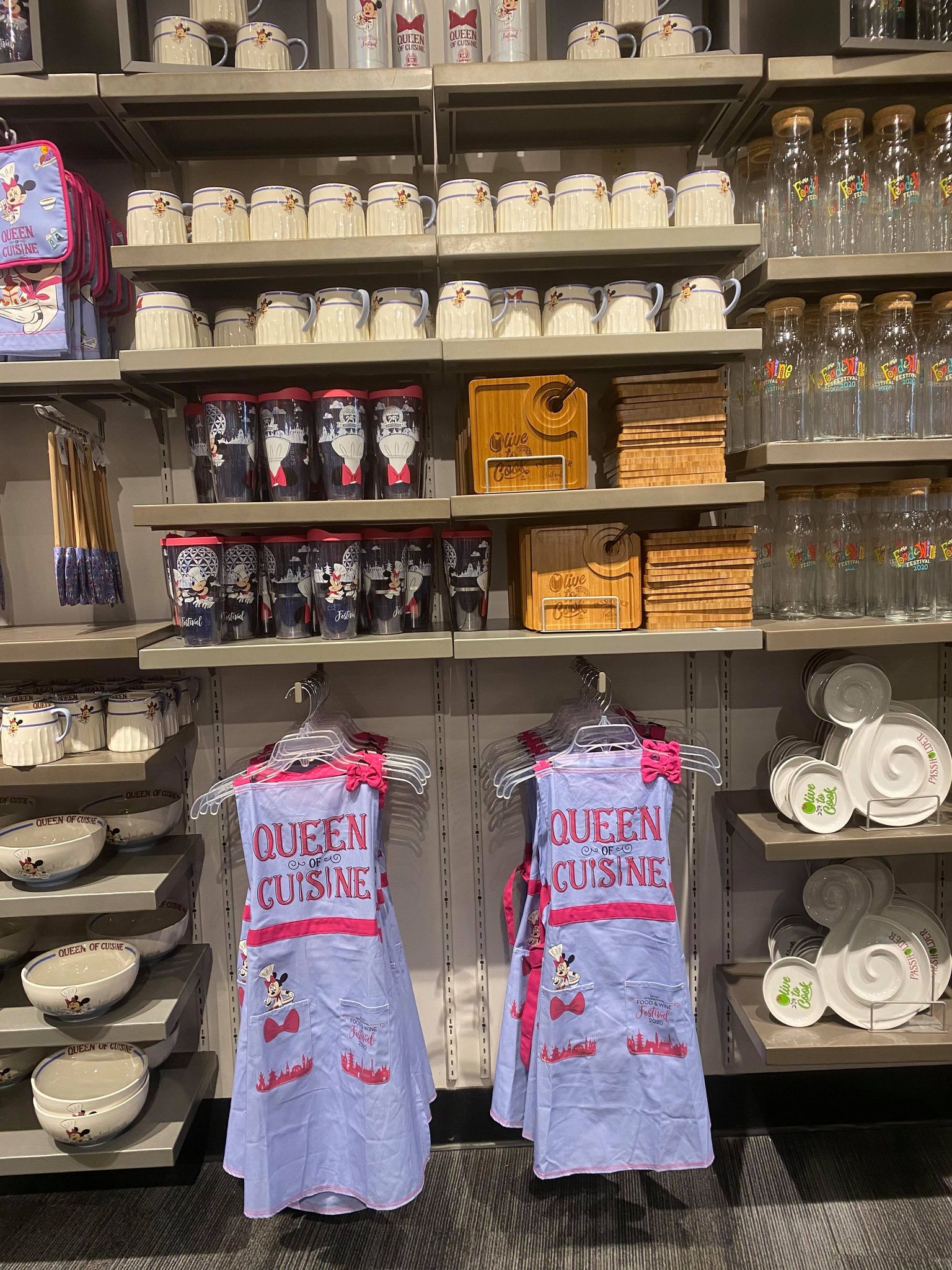 Our favorite item of this new collection is absolutely the apron that appears front and center.  It is a light purple, almost blue color with redish-pink accents including an adorable bow on the top left.  The bib of the apron states "Queen of Cuisine," a title that any home cook would be thrilled to earn.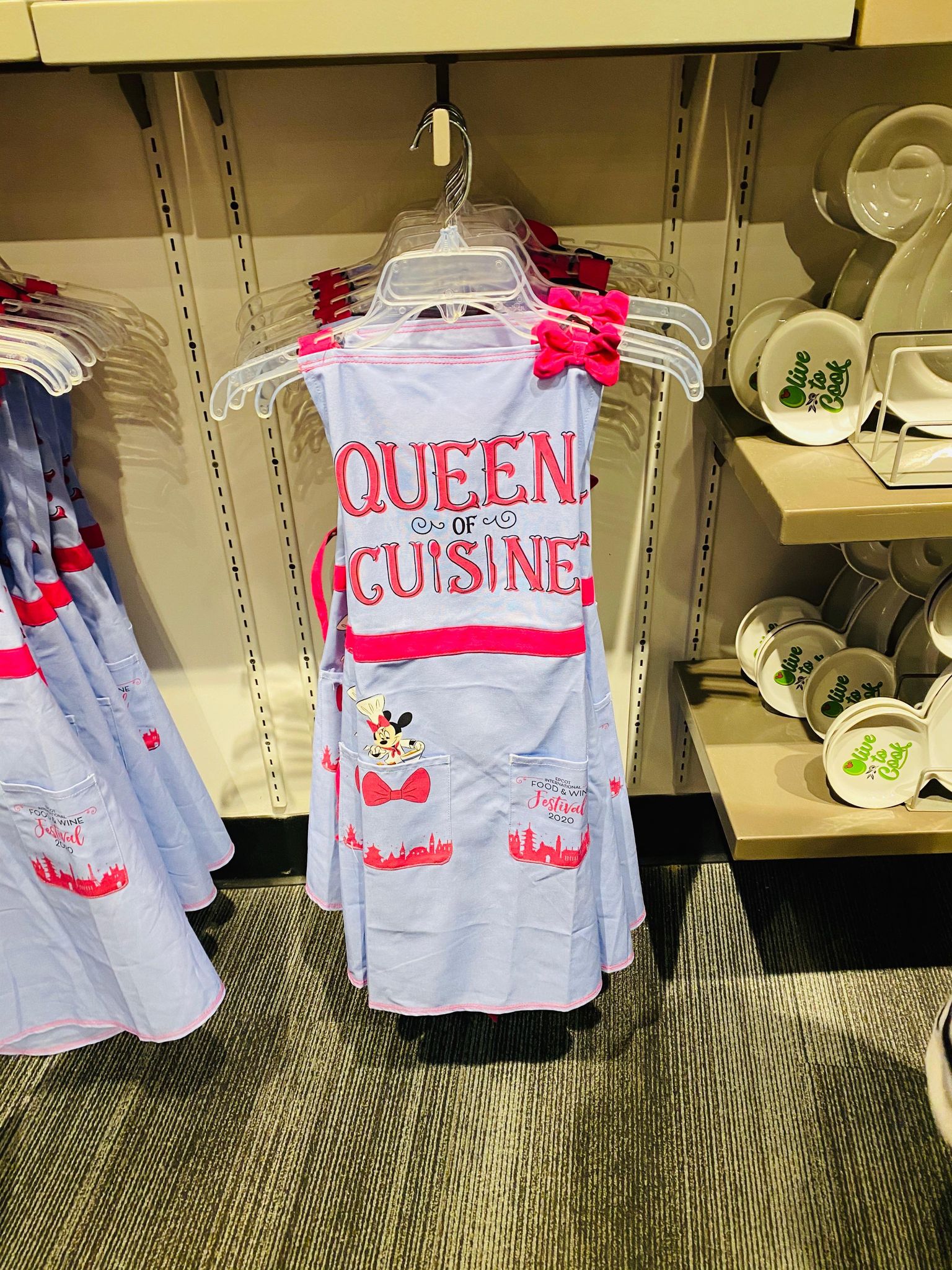 You can see Minnie in the midst of cooking peaking out of one of the pockets while the other pocket features the words "Epcot International Food and Wine Festival 2020."  The bottom of the pocket features a cityscape.  This apron is full of adorable details that make it a perfect gift for Mom or Grandma.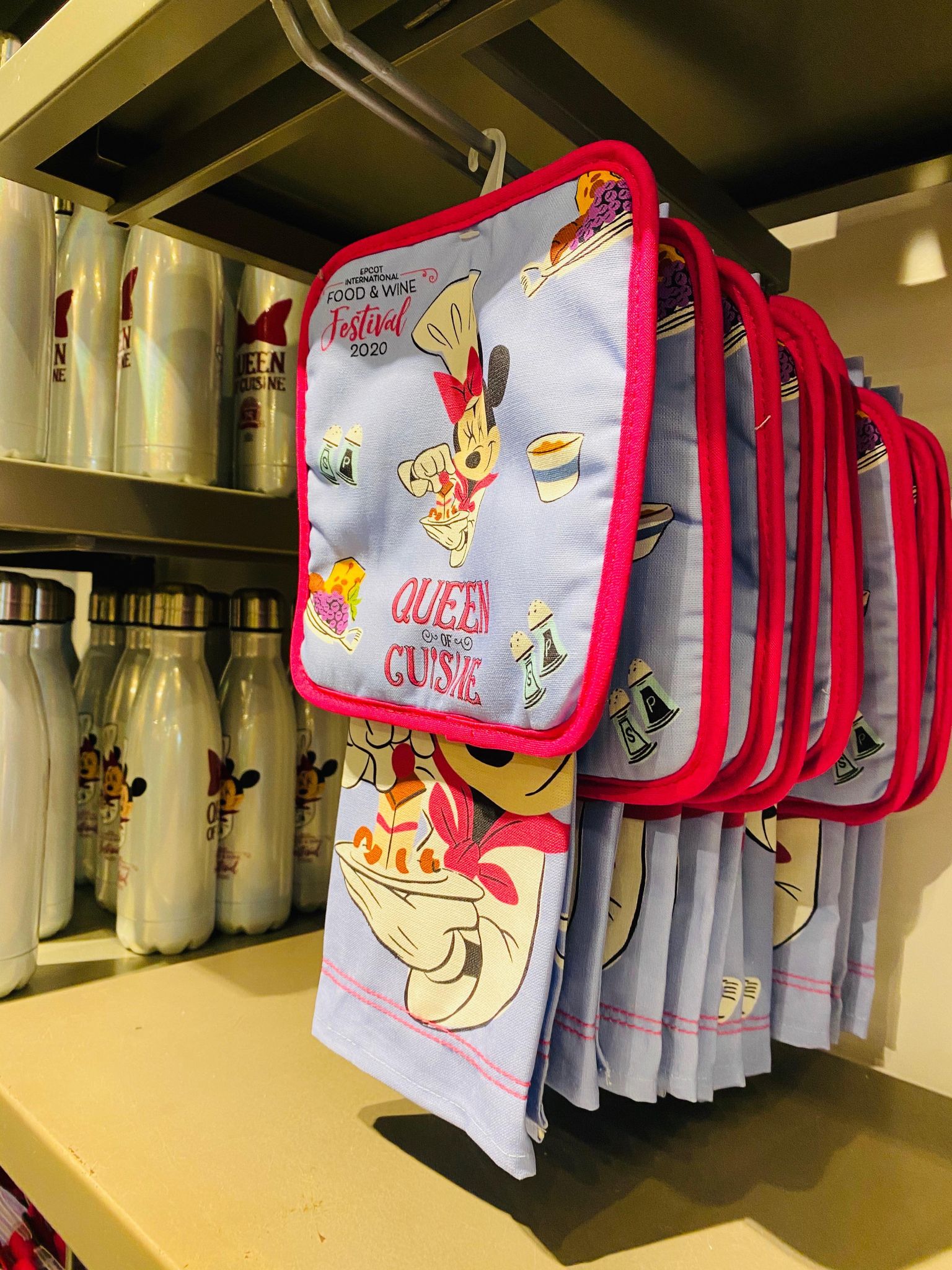 We also love this coordinating pot holder and towel set featuring the same design.  The details include piping and stitches are adorable, making this piece decorative as well as functional.
More Minnie Food and Wine Merchandise
This line also features an array of Minnie Mouse kitchen merchandise.  We spotted coordinating bowls and we fell in love this mug.  It looks like an upside down chef's hat and t features the same artwork of Minnie putting the final garnish on her plate.  The inside of the mug features the "Queen of Cuisine" logo along with some fun line patterns.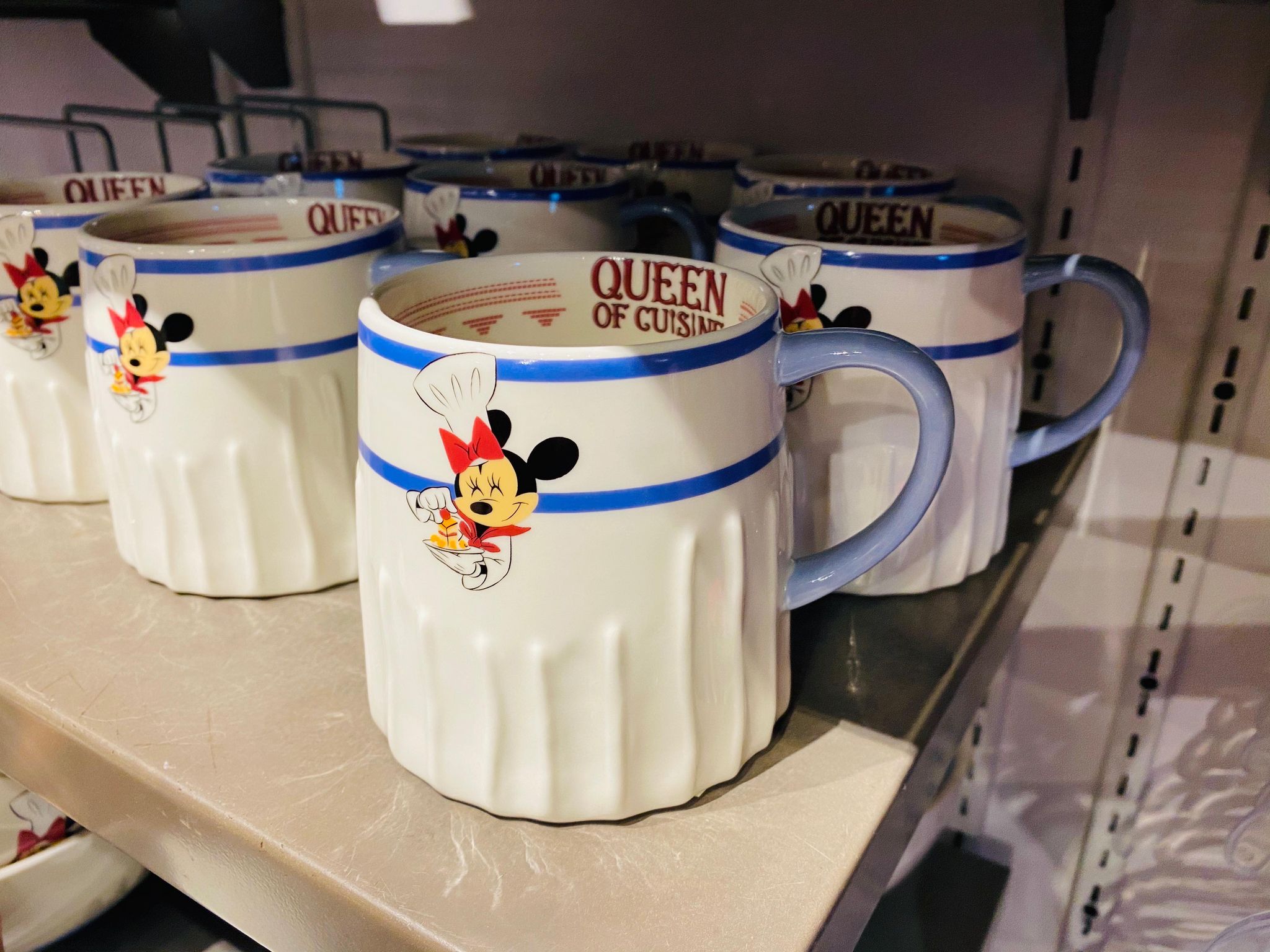 We can just imagine sipping coffee out of this mug while meal planning for the week, feeling much more like a world renowned chef than a tired Mom trying to make a grocery list!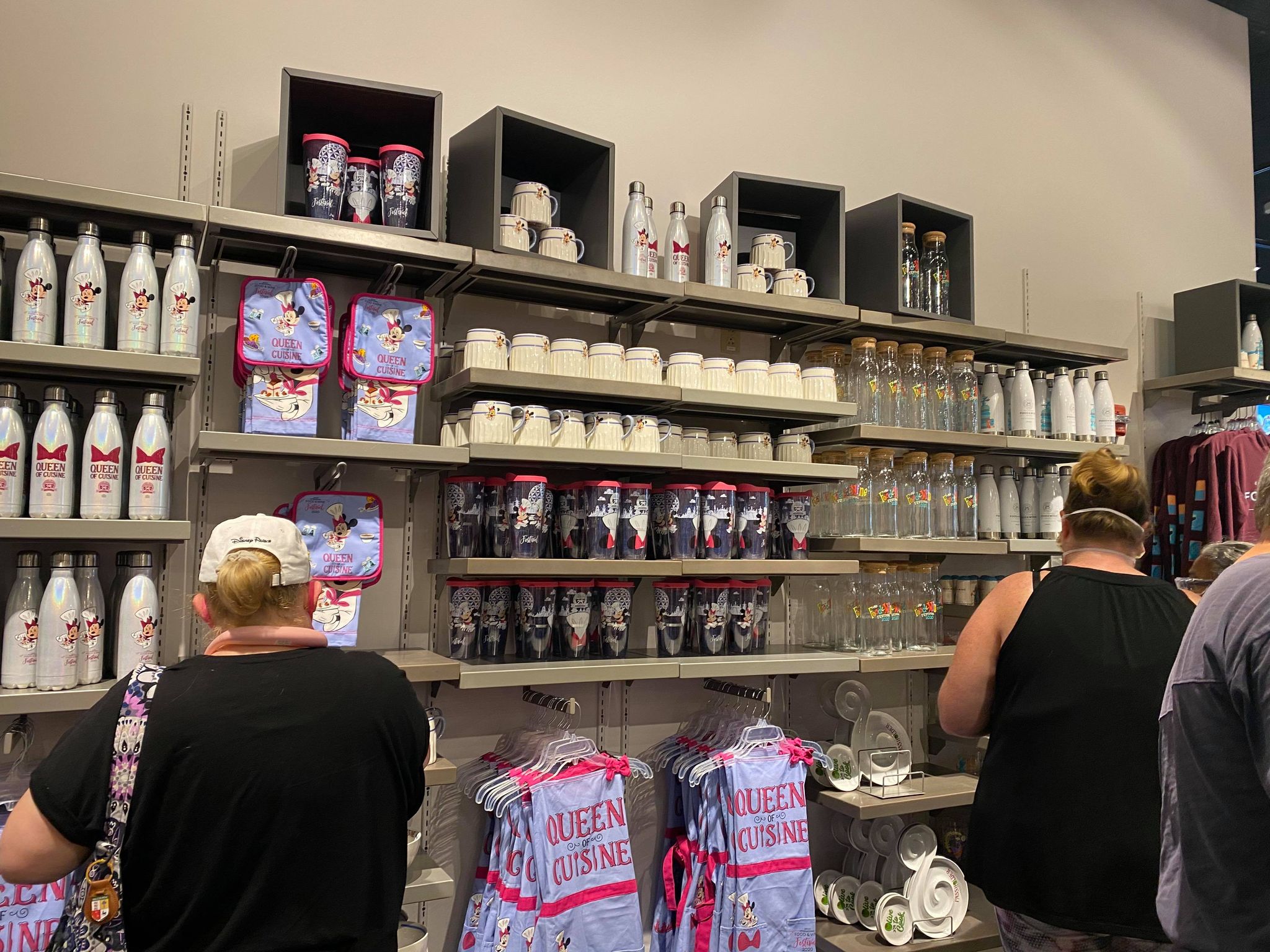 As a Minnie Mouse lover, we want all of these things!  Do you collect  Minnie Mouse items?  Tell us what you love most in this Minnie Food and Wine collection!
Thinking about a visit to Disney? Getting started is easy!  Simply fill out our form below to get your FREE, no-obligation quote from MickeyTravels!
Find this article helpful? Then why not consider working with an Authorized Disney Vacation Planner? As an agent with MickeyTravels, I'm here to help you make your Disney Vacation Magical.  I'll find the perfect vacation package, discounts, rate monitoring, and more! Best of all my services are absolutely FREE.  Get in touch via email at AbbyRY@MickeyTravels.com or follow along on Facebook.