Oh Boy! The Sensational Six are BACK at Hot Topic!
The Sensational Six are together again with these stylish pieces from Hot Topic. Can you name all six of the classic characters?
Mickey, Minnie, Pluto, Goofy, Donald, and Daisy have come together to bring you some Disney spirit! These items are now available at Hot Topic. Check out the site for 20% off many items!
DISNEY MICKEY MOUSE SENSATIONAL SIX RAINBOW T-SHIRT
Here are your favorite characters all on one t-shirt! Mickey + Friends is shown on the front with a colorful rainbow as the backdrop to this group of pals. This 100% cotton shirt for adults is available for $22.90.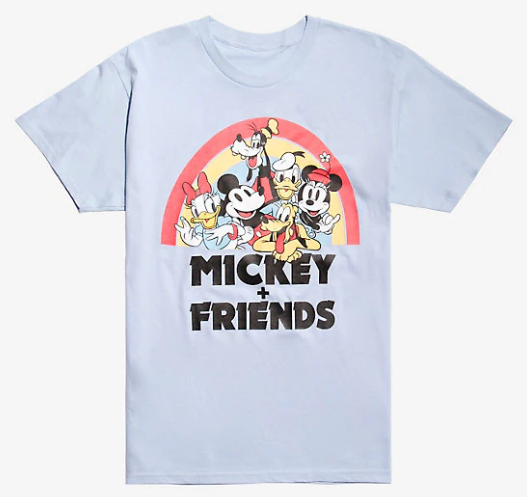 LOUNGEFLY DISNEY MICKEY MOUSE & FRIENDS CLOTHING PENCIL CASE
Keep your items organized with this Mickey Mouse and Friends Clothing Pencil Case by Loungefly. This includes articles of clothing from the sensational six and can be used for school supplies, in addition to a bag for your purse or a travel kit. It is available to be purchased for $12.90.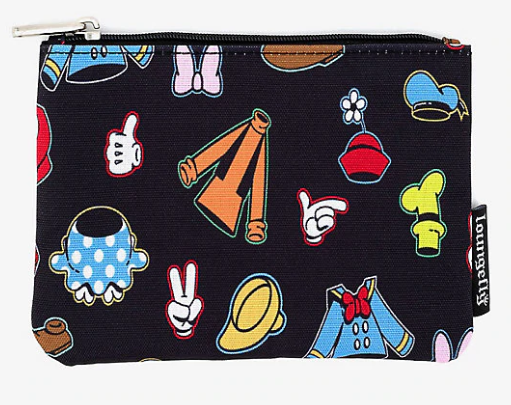 LOUNGEFLY DISNEY THE SENSATIONAL SIX OUTFITS SATCHEL BAG
Pack up the sensational six and take them with you on your next weekend getaway! This satchel bag includes all your favorite classic characters and is perfect for all your items on a short trip. Share your Disney style with this Loungefly bag available for $68.00.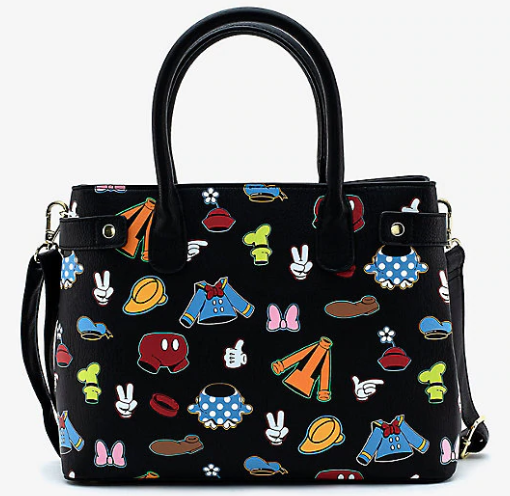 LOUNGEFLY DISNEY THE SENSATIONAL SIX OUTFITS WALLET
Get yourself a sensational wallet with this Disney-inspired piece! It features a snap fastener with a gold-tone Mickey head and a zipper closure. It also has the famous Loungefly Disney label on the front! It can be yours for only $40.00.
DISNEY THE SENSATIONAL SIX MICKEY & FRIENDS T-SHIRT
Established in 1928, these six are displaying some serious friendship goals. This Mickey and Friends shirt have all the classic characters together again. The 100% cotton shirt is available for $22.90-$26.90 for sizes XS to 3X.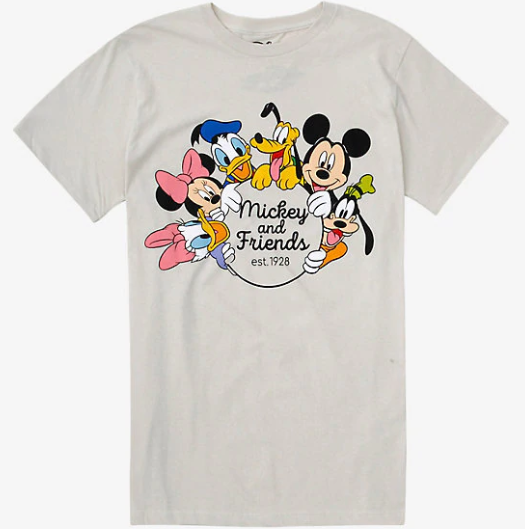 DISNEY THE SENSATIONAL SIX GIRLS CROP T-SHIRT PLUS SIZE
You will find the sensational six on the front and Mickey and Friends stated on the back of this crop t-shirt at Hot Topic. This soft t-shirt with pastel colors is perfect for a casual day or night out! It can be purchased for $30.90.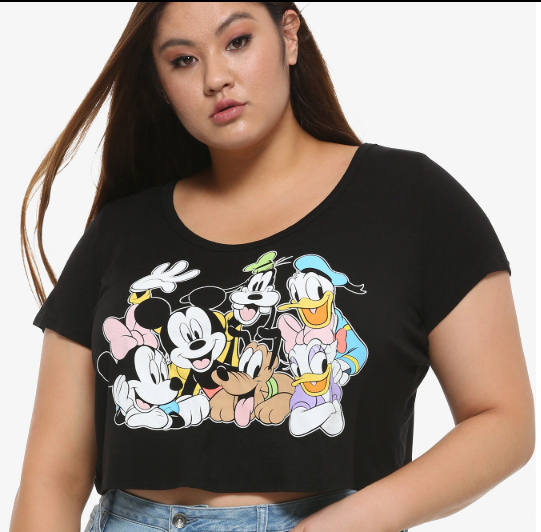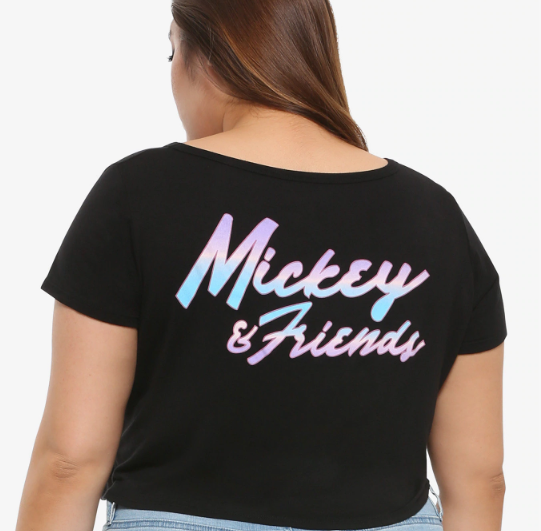 Want more of the Sensational Six? Click HERE for Love Your Melon Hats featuring the classic six characters.
Photos by Hot Topic
Are you looking to plan a Disney vacation, but aren't sure where to start? As an agent with MickeyTravels, when you book your trip with me, I will be on hand to help you with everything! From finding the perfect package for your needs, to rate monitoring to ensure you are receiving the best price available from Disney. I work with all Disney Destinations and can help you make the most of your magical vacation. Best of all, my services are absolutely FREE. Get in touch via email at Beverly@mickeytravels.com or calling 920-655-2319. Also, make sure to follow along with my Facebook page and Instagram page @polkadottedmagic for all things Disney!