A New Jungle Cruise Dress in the Magic Kingdom
Have you ever seen the backside of water? If so, you have probably gotten to visit Trader Sam aboard the world famous Jungle Cruise. In celebration of this iconic attraction the Disney Dress Shop has debuted an adorable new Jungle Cruise Dress!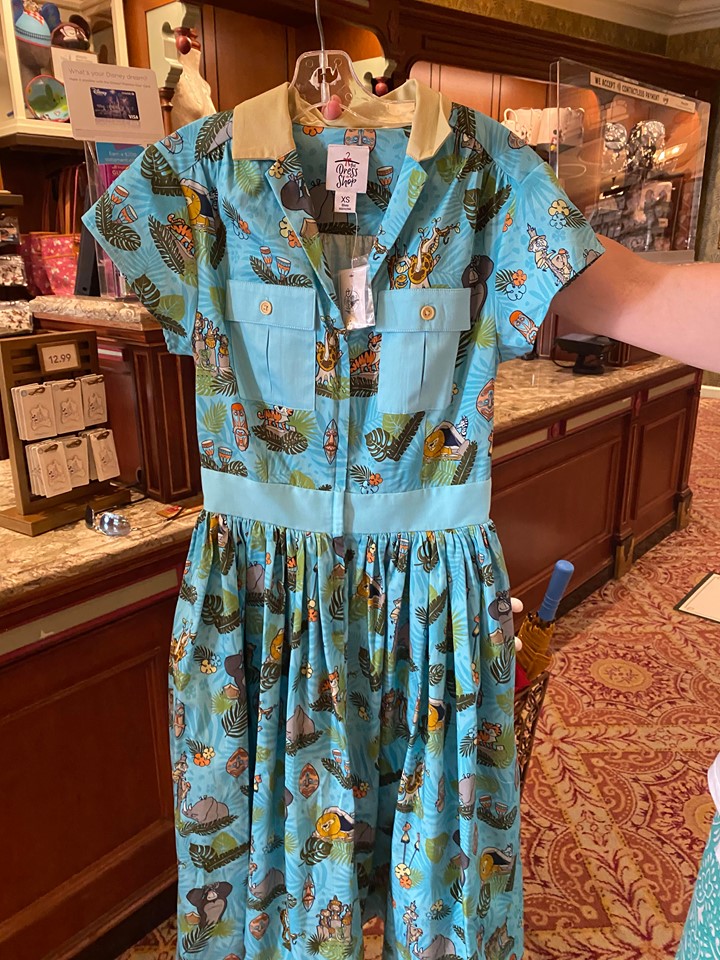 The Details
The dress is a beautiful blue color with a darker wave pattern to give the illusion of water. It has animals and icons from the ride spotted throughout creating a fun pattern. Fans of the pun filled attraction may recognize the rhino chasing the campers up a tree and the python wrapped around a branch. There are also tiki masks, lions, and monkeys.
The button down shirt styled dress also pays tribute to the fantastic skippers with nods to their costumes. These touches include pleated solid blue pockets on the top that button close. There is a solid blue band that gives the appearance of a belt just like our favorite skippers.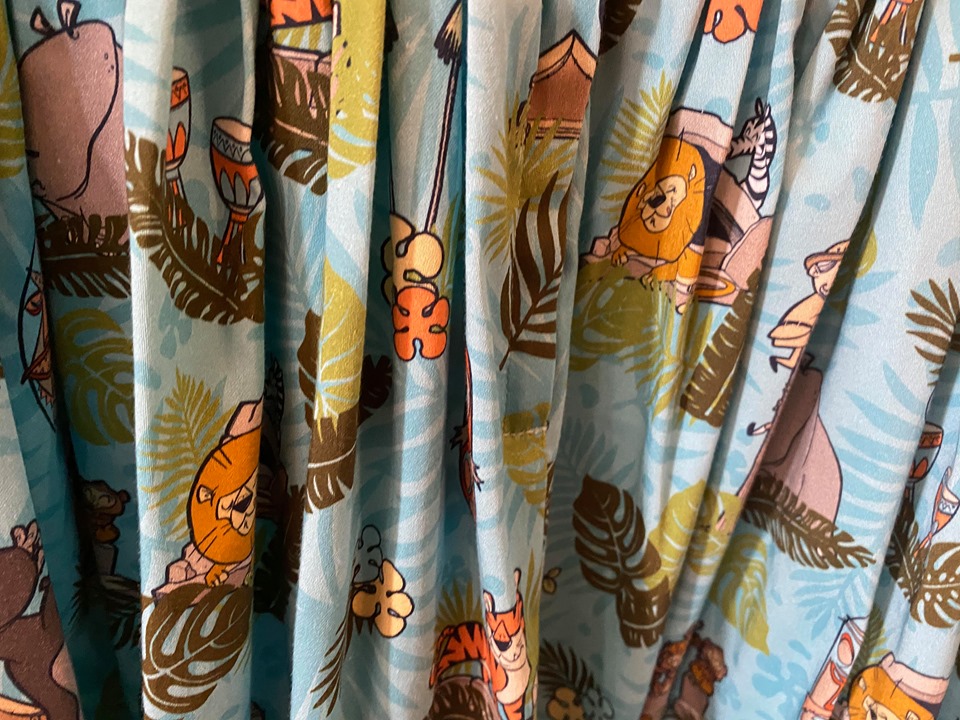 In case you missed all the references to the attraction, the beige collar is embroidered with "Jungle Cruise" in white on the back.
The beautiful dress features a classic silhouette that flatters several body types. It has a full skirt and – in a departure from most Dress Shop Dresses – it has sleeves! The dress also has side pockets to keep your wallet accessible.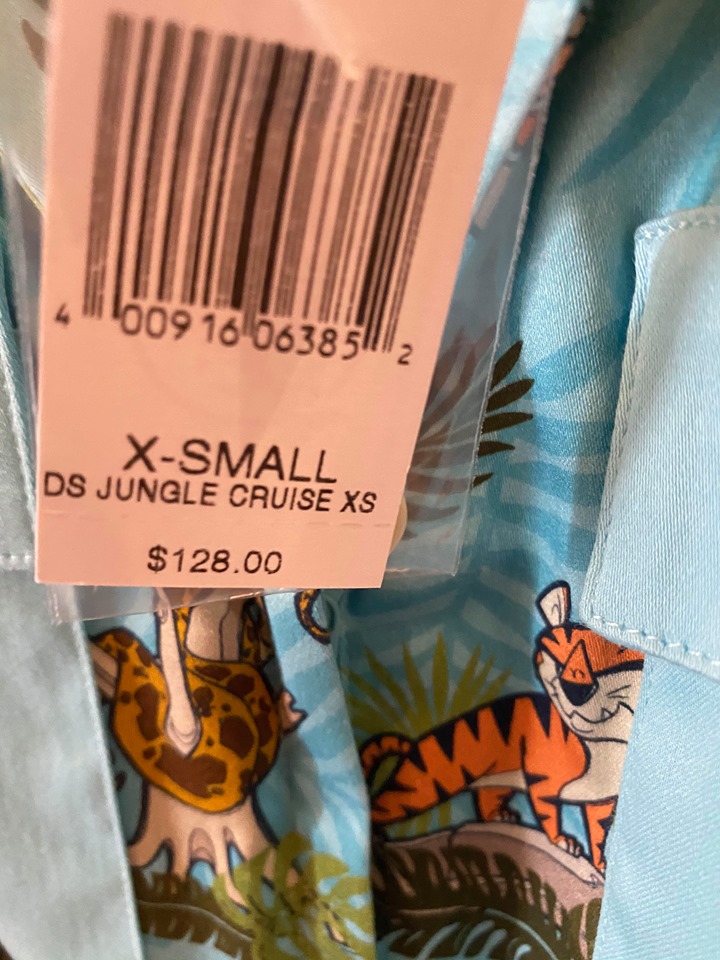 Where to Find The Jungle Cruise Dress
The fun filled dressed retails for $128.00 and can currently be found at Up Town Jewelers in the Magic Kingdom. The dress comes in a size range from XS to a 3XL.
The fun new Jungle Cruise dress is the perfect find to wear on any Magic Kingdom day.  The adorable print is subtle enough that it would also be great for helping out in my kids classroom or at an outdoor barbecue.
Thinking about a visit to Disney? Getting started is easy!  Simply fill out our form below to get your FREE, no-obligation quote from MickeyTravels!
Find articles like this helpful? Then why not consider working with an Authorized Disney Vacation Planner? As an agent with MickeyTravels, I'm here to help you with everything you need to make your Disney Vacation Magical- including finding the perfect vacation package, discounts, rate monitoring, and more! Best of all my services are absolutely FREE.  Get in touch via email at ASeeds@MickeyTravels.com or follow along on Facebook.